23. Torres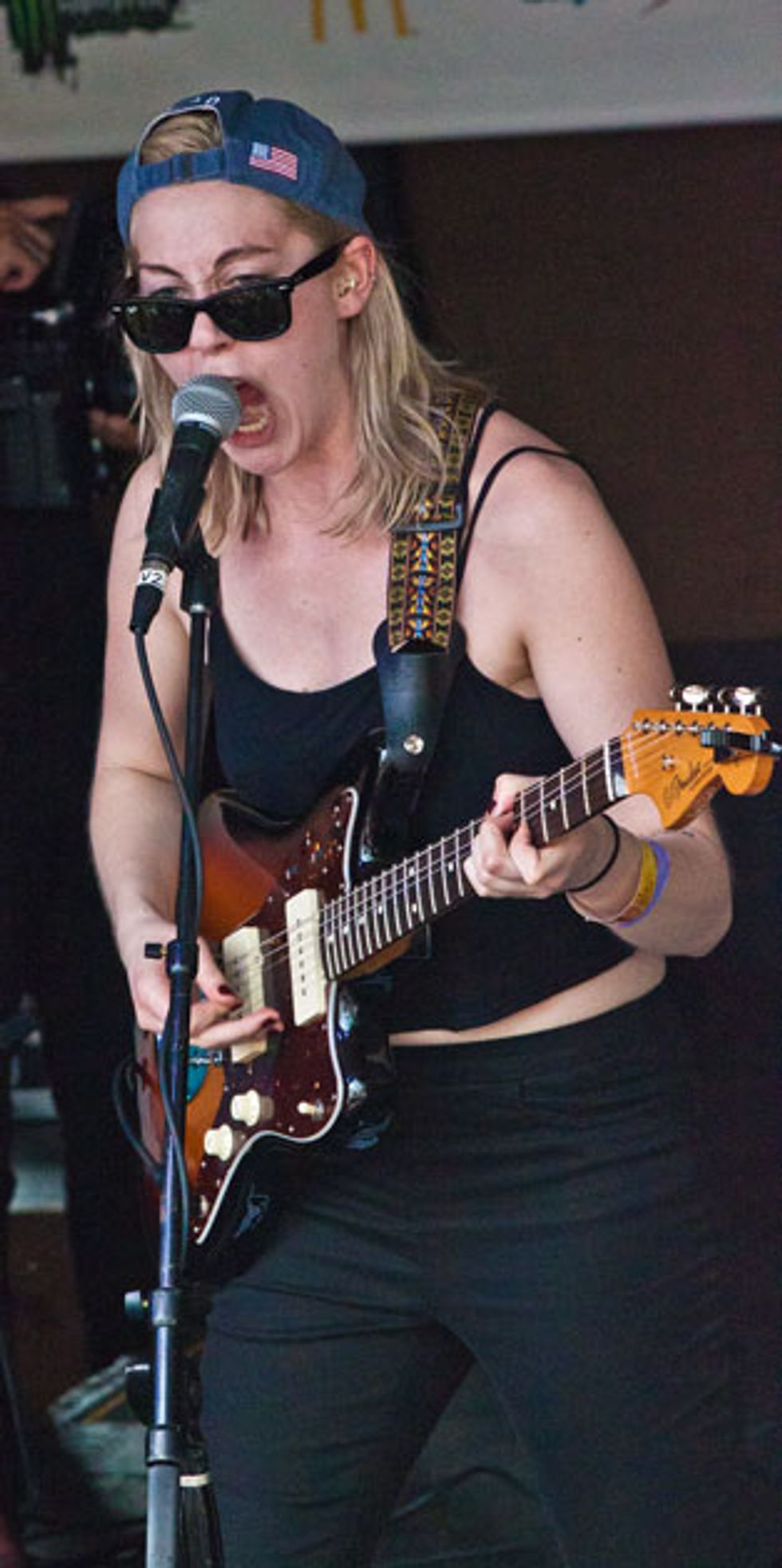 Not that she is striving for it, but Torres (aka Mackenzie Scott) could be the female incarnation of Kurt Cobain. Sure, she has the lanky physique of the grunge god and her stringy blond hair doesn't hurt either. And don't forget about her love for Fender's
other
guitars. But the real similarities lie in the Brooklyn-based singer-guitarist's ability to create the most dramatic and polar-opposite of dynamics. One second she's whispering into the mic and the next she's yowling loud enough to carry across county lines. In her dynamically rich second album
Torres
, you can hear influences ranging from Funkadelic to the aforementioned Nirvana, and you can even hear the Queen of Pop in Scott's more subdued, airy singing.
Gear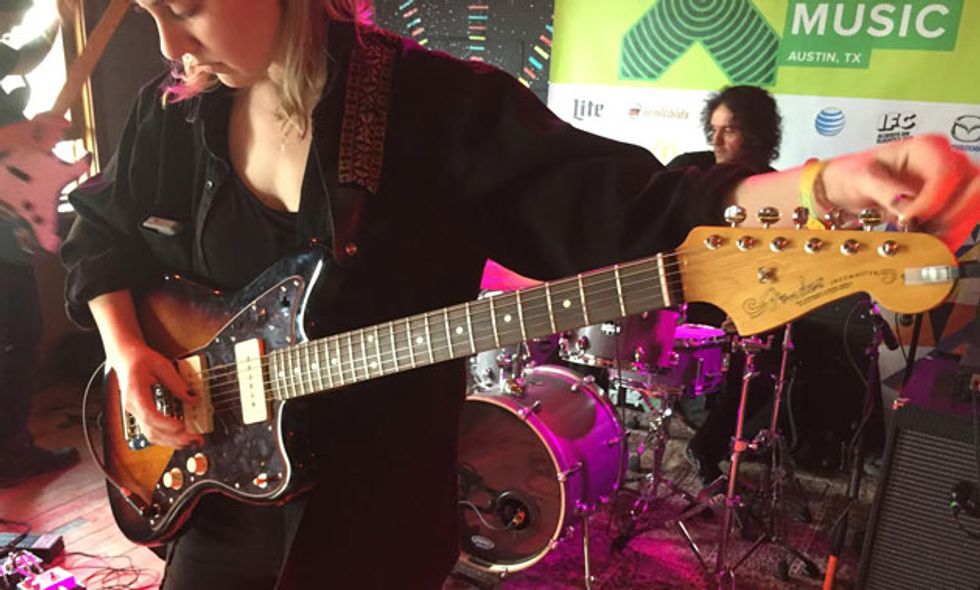 "I love this Jazzmaster because it's fairly new (not vintage) so I'm not too precious about it. I throw it around and beat it up and it still plays like a dream."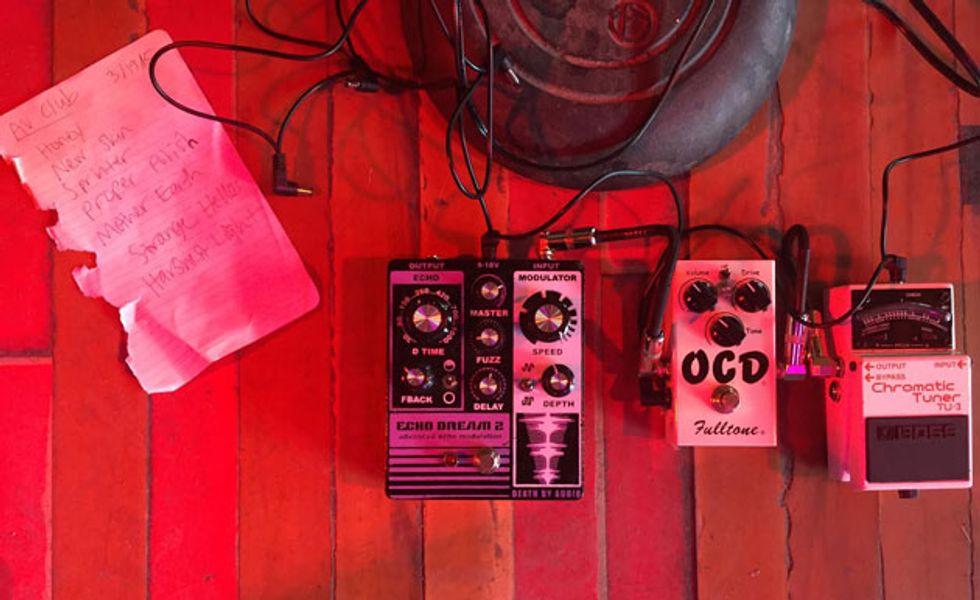 "I usually play with a more elaborate rig, but for SXSW I only brought a few pedals and carried them around in my backpack all week. I wanted to keep setup time to a minimum and reduce the weight of my gear as much as possible, as I'm usually carrying it all on my back from venue to venue during SXSW."
---
24. The Bright Light Social Hour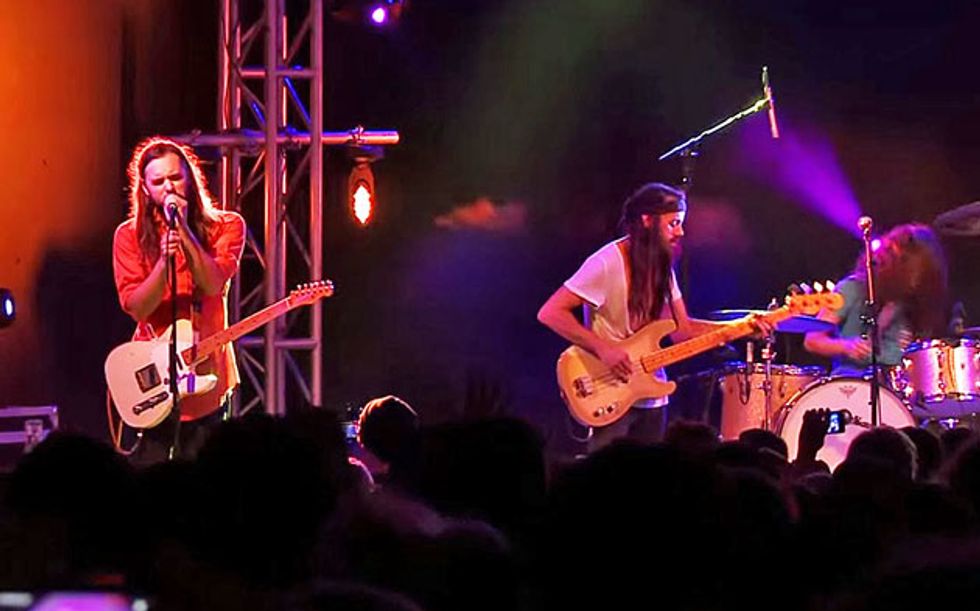 The Austin-based psych-rock band is no stranger to SXSW. They made a big splash when their hypnotic performances and jaw-dropping self-titled debut earned them six awards at the SXSW 2011 Austin Music Awards, including Band of the Year, Album of the Year, and Song of the Year ("Detroit"). It'd be easy to draw a direct connection between Austin's hottest psych sons and Austin's first, most notorious freakout band—the 13
th
Floor Elevators—but that'd be a disservice to both groups. Roky Erickson's guitar work, manic vocals, and the band's use of the electric jug might provide a more appropriate backdrop to a mind-altering experience. Bright Light's brand of psychedelia is based on their ability to borrow influences from all phases of music—electronica, old-school R&B, Southern space-rock, '60s soul, '70s funk, and modern pop—and make it work without feeling contrived or artificial. You may not be able to pinpoint their style or label it with a clever moniker, but it's hard to resist the urge to boogie when Bright Light takes the stage.
Curtis Roush's Gear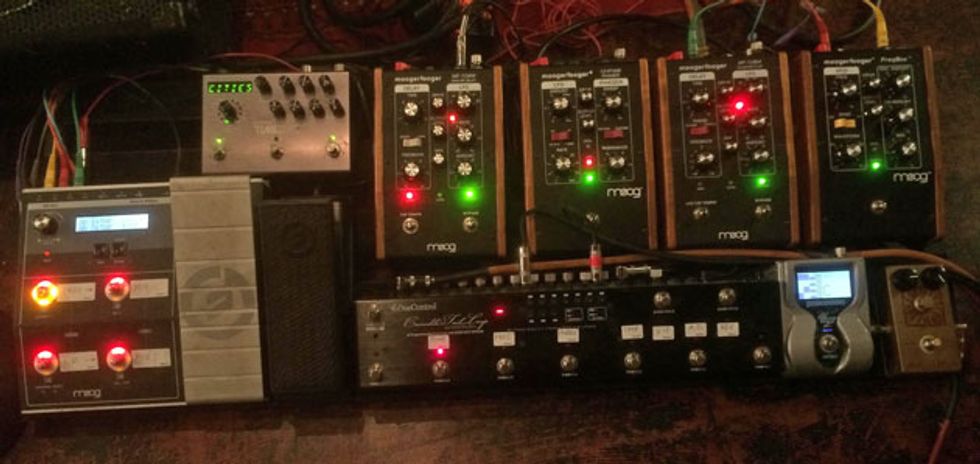 "This rig straddles the line between the simplicity of playing only one guitar—a Nash Tele-style—and the flexibility offered by my Moog setup. The idea behind having all those Moog devices is to bring the power of a modular synth to a guitar-based pedalboard. Each Moog has a control voltage input for each parameter that can be controlled by an expression pedal—the Moog MP-201, in my case. I can assign up to four LFOs or send expression pedal data to any of the parameters. For example, at the end of 'Escape Velocity,' I assign timed LFO to the mix on the Cluster Flux to create a flanger that comes in and out rhythmically. All that said, the Fender Deluxe is my single favorite piece of the rig, regardless of the technology involved. It's a simple, classic design done really well at the height of American guitar manufacturing. It sounds like the absolute essence of electric guitar."
Jack O'Brien's Gear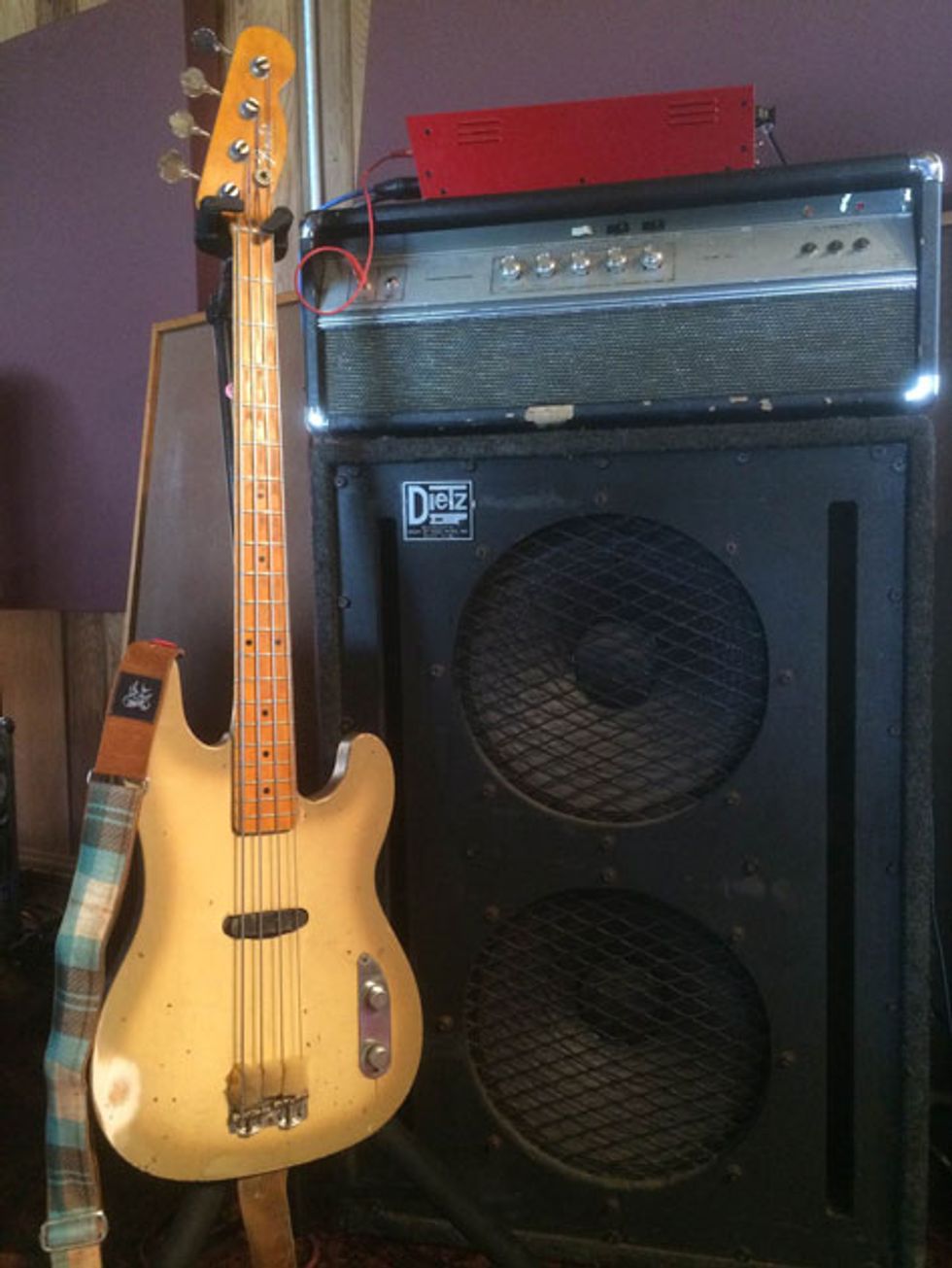 "Fat. Warm. Tight. Booty. That's my bass tone setup—I don't have much more to say than that, really. My Nash P-style has an incredibly deep, powerful low end and Motown-y presence without all the midrange junk that fights with the guitars. I attribute a lot of that to the flatwound strings and Nash's mojo. As a bass player, it's not my job to provide much color, but to lay a firm foundation, which is how this rig was built. It gives the bass its own spot in our mix. Plus, you could beat someone up with this bass and it'd still be in tune. I've had the amp rig for years now, which provides tube warmth and grit with commanding authority."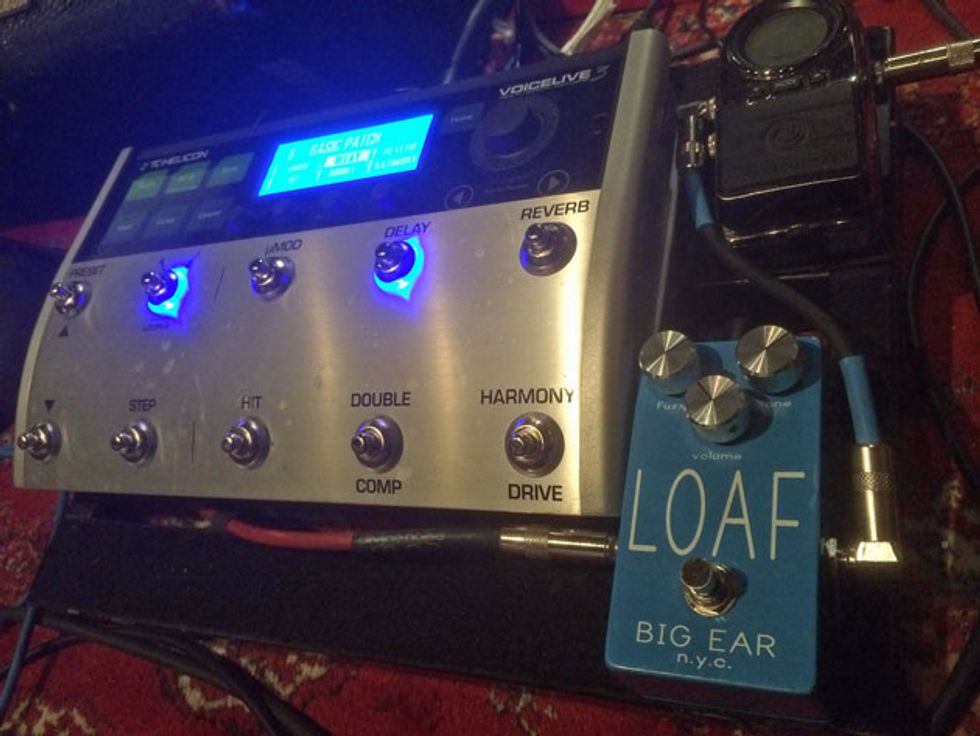 The A Designs REDDI assures the tube goodness always makes its way to the front-of-house, and for when I need an out-of-control fuzz sound while still maintaining a tight low end, the Big Ear N.Y.C. Loaf Fuzz is by far the best bass fuzz I've ever tried."