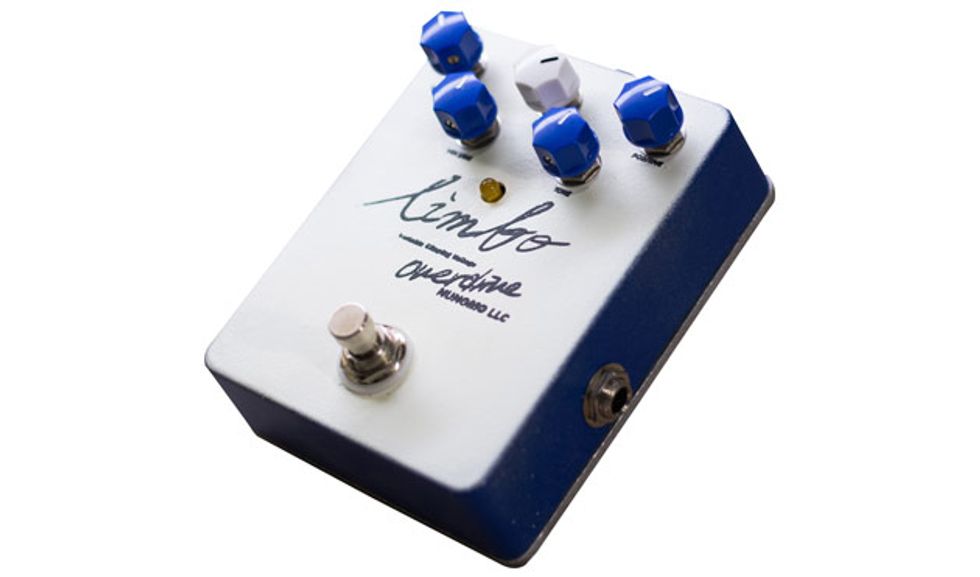 Irvine, CA (June 2, 2016) -- Why did we make another overdrive pedal? Because we invented an unique idea. Nunomo LLC released an overdrive pedal called "Limbo," which has a capability to change clipping voltage seamlessly. Some other overdrive pedals offer to change the method of clipping by switching circuit. Limbo takes a totally different approach. Nunomo's unique circuit gives the user ability to change clipping voltage seamlessly. You can change its clipping voltage from low to high, until it hits op-amp's clipping voltage, by turning control knobs. The sound becomes more dynamic and sharper when clipping voltage is high. When it's low, sound becomes more compressed and mid-focused.
Features:
Five knobs to control Volume, Tone, Drive, Positive and Negative – When you set different position for Positive and Negative, you will get asymmetrical clipping.
Audiophile class op-amp to keep wide range of sound palette.
All analog circuit.
Hand painted and hand assembled in USA.
True bypass on/off switch.
9-volt operation and standard DC input.
$140 MSRP
For more information:
Nunomo