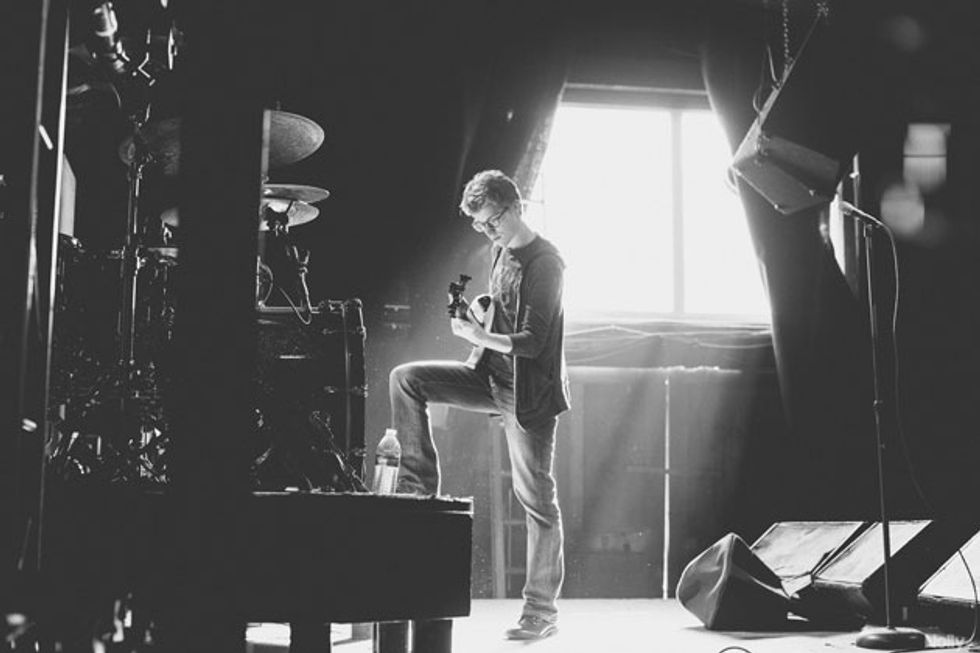 "Tone is totally subjective," says Doren, "but my pedals definitely work best for the sounds I'm trying to get."
3Leaf Audio
Seattle's
3Leaf Audio
crafts innovative variations on offbeat themes. "I have my own aesthetic in terms of the visual look and feel," says founder Spencer Doren. "I usually think I can make something that sounds better—at least for my purposes—than other things on the market. Tone is totally subjective, but my pedals definitely work best for the sounds I'm trying to get. It turns out these pedals resonate with other people, too."
"I usually think I can make something that sounds better—at least for my purposes—than other things on the market."
—Spencer Doren, 3Leaf Audio

Doren is self-taught and learned his craft tweaking older pedals. "I had this old pedal, the Lovetone Meatball, that existed in the '90s," he says. "I loved it because my musical heroes used it, but the pedal was really hard to use. I tried hacking it up. I tried to make it sound better, make it a little simpler, and that evolved into its own thing, which is how I got started."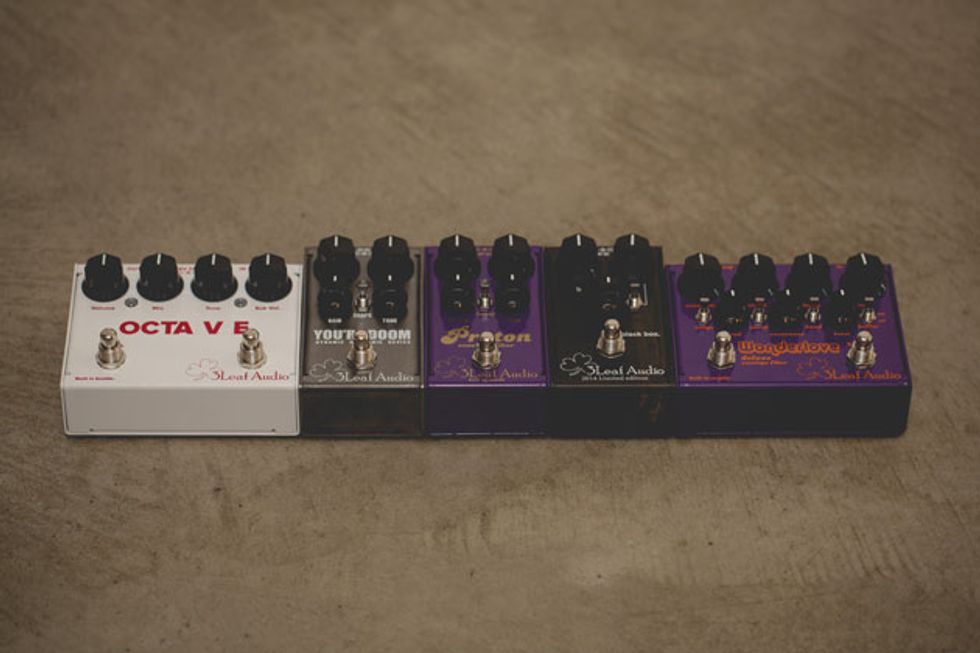 A selection of 3Leaf pedals, which are all built in Washington State.
One of Doren's most intriguing pedals is the Octabvre, named for bassist Tim Lefebvre. "Tim is a really great bass player—he's currently on tour with the Tedeschi Trucks band—but I've known him from before that gig," Doren says. "I'd see him play at the 55 Bar in New York with Wayne Krantz, and they'd do this experimental, weird jazz. Tim's tone was based around the old Boss OC-2, which is my all-time favorite octave sound. The original idea for my octave pedal was that I wanted something that would let Tim do his thing and be able to cut the dry signal without having to bend down to turn off the dry knob. I would see him do that live." The pedal has a footswitch labeled "sub," which cuts the dry signal. "The other idea behind the Octabvre is that one side of the tone knob is basically the Boss OC-2, and the other side is based around the Mu-Tron Octave Divider, which is my other favorite octave pedal. It combines these two tones from these two vintage effects into one unit."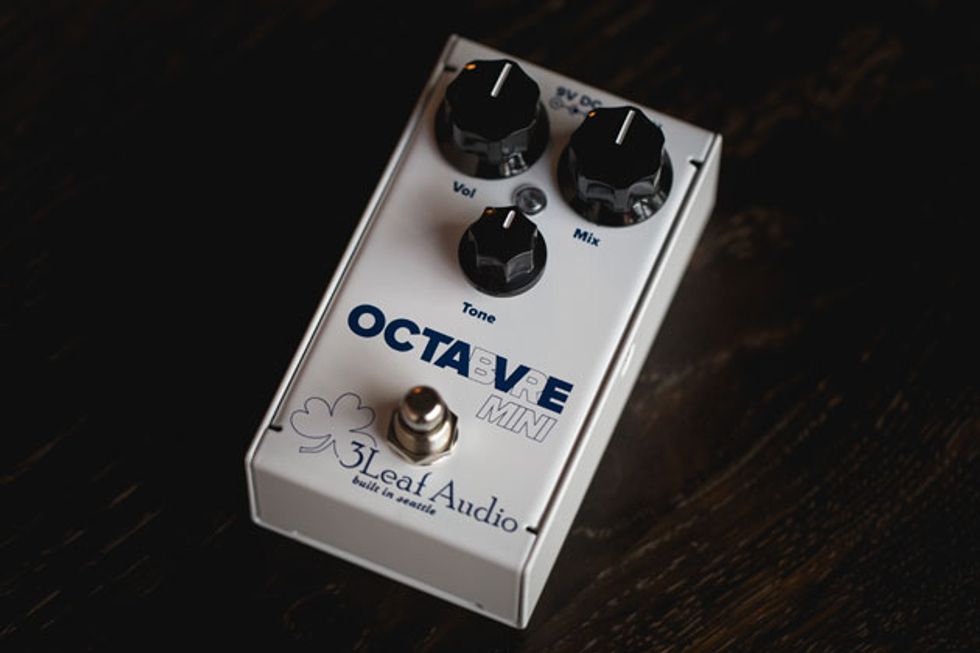 Named for session bassist Tim Lefebvre, the Octabvre is inspired by the Boss OC-2 and Mu-Tron Octave Divider—
Doren's two favorite vintage octave pedals.
3Leaf's most popular pedal is the Proton, which is one of two envelope filters he makes. "I get emails from people all the time asking, 'Will this make me sound like Jerry Garcia?'" Doren says. "I think that's more technique than anything else, but my pedal can certainly help." Bootsy Collins is also a fan of the pedal. "At one point, Bootsy was using three of my Protons. But I don't know what he is using at any particular time, because he goes through a bunch of gear. His original setup back in the day was three Mu-Trons chained together. He would split his signal into three parts and run each one through an envelope filter with different settings and then recombine them."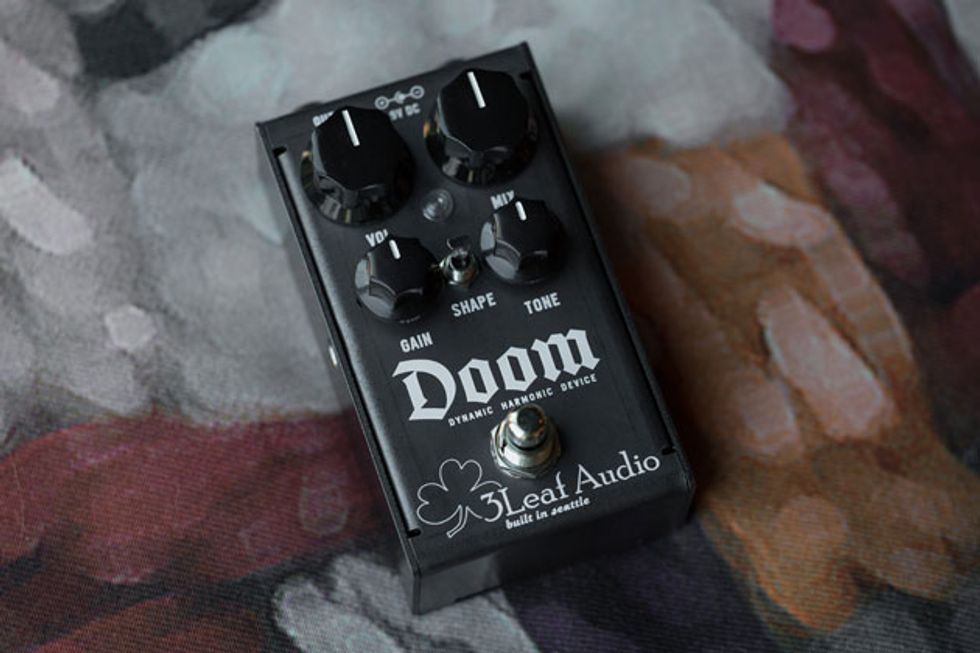 Designed to respond to playing dynamics, the Doom fuzz produces sounds reminiscent of vintage synths.
3Leaf Audio is a small local shop, and outsourced work is kept in Washington State. "It makes it easier to communicate with these people when they are nearby," he says. "They can ship stuff to me in a day, so it is really easy. I've got a shop here in Capitol Hill, where I do testing, final assembly, box everything up, and make sure it is good."
Click next or choose the pedal builder you want to learn about first:
Chase Bliss Audio
Hungry Robot
Mantic Conceptual
Darkglass Electronics
Fuzzrocious
Cusack Music
Union Tube & Transistor