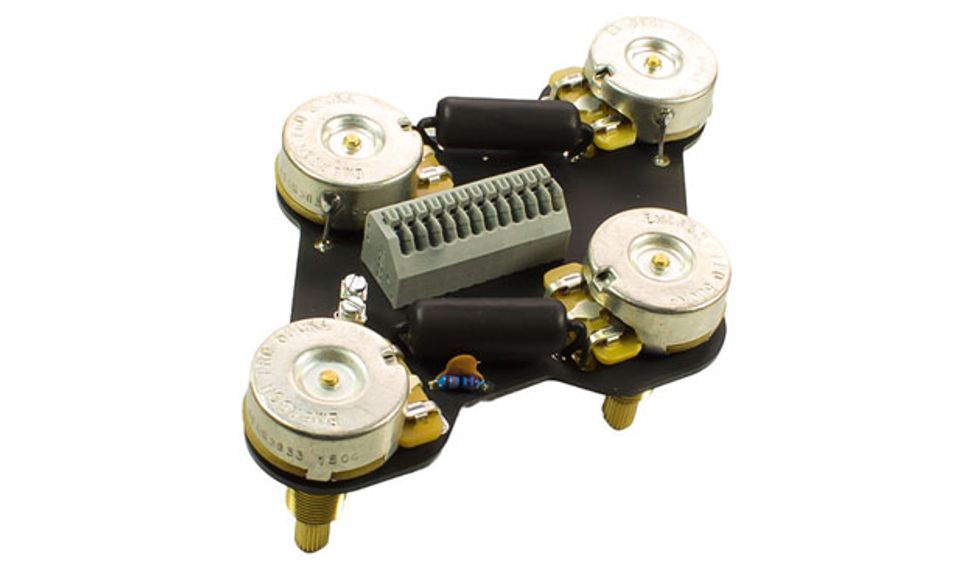 Christchurch, New Zealand (November 18, 2016) -- –Following the success of their existing range of Pro-Wired Electronics for electric guitar and bass, ObsidianWire™ has released a new range of professional grade upgrade wiring harnesses for LP style guitars.
The upgrades use premium grade, hand tested and matched electronics for un-rivaled clarity and control, and come with the super solid and easy to use solder-less 'Plug, Play & Enjoy' connectors so YOU can do the install faster and easier than ever before. The connectors can be used over and over again so you can also enjoy pickup changes without the solder burns.
Features:
Hand Selected & Matched CTS Pots– Greater clarity and consistent response
NOS Paper in Oil Capacitors – The bench mark in smooth audio control & clarity
Treble Bleed / Volume Mod – Retains treble when you roll back your volume
Solid Solder-less Connectors – Makes install & pickup changes fast and super easy (These work with most four conductor, two wire and traditional shielded pickups)
The full range of ObsidianWire™ Wiring Pro-Wired Electronics is available direct at ObsidianWire.Com or from their growing network of international dealers. The new Traditional Vintage 50's and Traditional Vintage 60's kits for LP style guitars retail for US$109 which includes a Pro-Wired switch and jack.
Watch the company's video demo:

For more information:
Pro-Wired Electronics