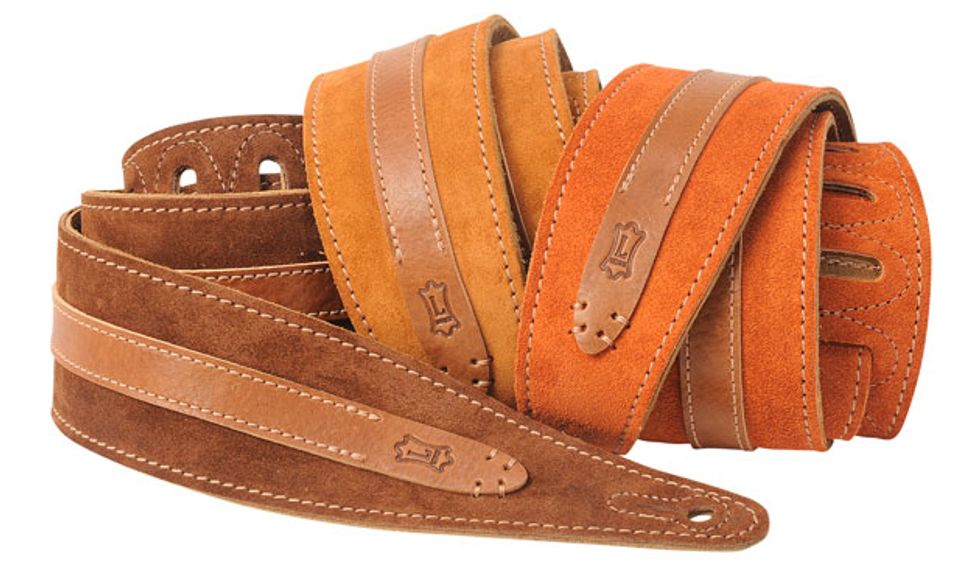 Winnipeg, Canada (June 16, 2017) -- One of our favorite series this year, the Blaine is a beautiful combination of the materials and finishing details we're famous for. The main body of the strap is made of our luxurious hand-brushed suede. Our exclusive suedes are treated so the nap has a sheen and luster that comes alive under the stage or studio light.
A panel of Vesubio leather, which is aged to showcase a relaxed vintage appearance, is sewn on top with a contrast stitch. At the base you will find four hand-stitched accents giving the strap a casual and cool vibe. As with all of our straps, the polyester tabs and reinforcement stitch can be found at the tip and the adjustment ladder for extra strength. Finished with our iconic Levy's brand, this strap is the epitome of sublime comfortable cool.
These straps are adjustable from 41" to 55". Also available in extra long (XL), which adds 12" to overall length.
The MS317BLA is available in 3 colors: Honey (HNY), Brown (BRN) and Copper (CPR)
Suggest retail price is $113.99 USD
For more information:
Levy's Leather