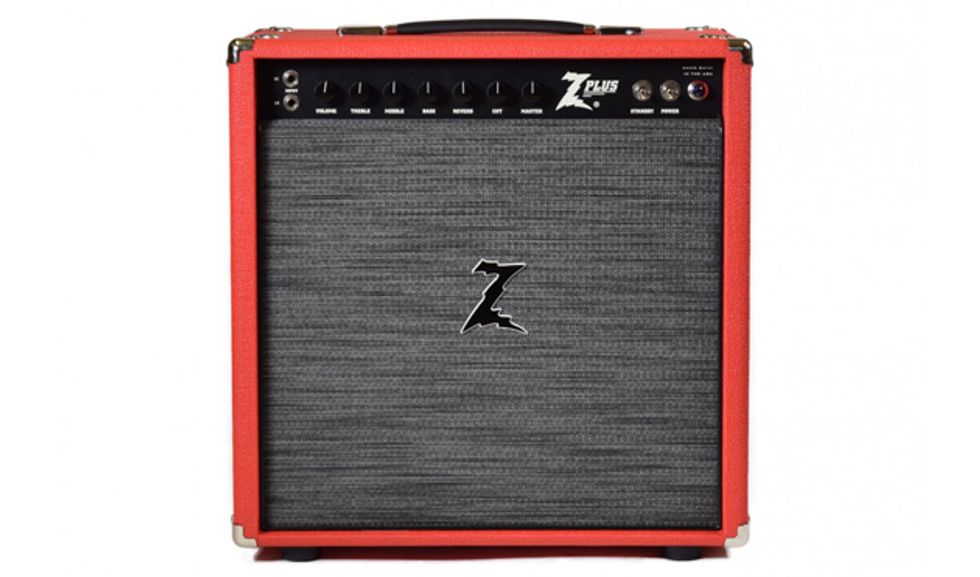 Cleveland, OH (November 10, 2017) -- When Joe Walsh approached Dr. Z for a new amp to use on the latest Eagles' tour, he harkened back to the legendary recordings with the James Gang, where Joe was using small, single ended Tweed combos. Never one to be satisfied with rehashing old designs, Dr. Z and Joe Walsh upped the ante by looking to hi-fi audio amplifiers; from this the Z-PLUS was born.
The Z-PLUS is a unique parallel, single-end amplifier in true Class A configuration, which yields a rich clean tone that smoothly overdrives into gritty, harmonic-laden distortion. Single-ended, Class A operation produces full even-order harmonics which are typically cancelled in traditional push-pull, Class A/B tube amp designs. The result is sparkling and satisfying tone with the full range of 2nd and 4th order harmonics with clarity akin to a full bodied, acoustic guitar. While typically Class A designs are limited by lower clean headroom, the Z-PLUS utilizes two 6V6 power tubes in parallel which increases headroom.
The Z-PLUS 1x12 Combo is a 15 or 7 watt amplifier with the following features:
"Hi" and "Lo" sensitivity switch for matching single coil or humbucking pickups.
A half or full power switch which drops one power tube from the circuit for 15 or 7 watt operation.
Full EQ including a master volume and a lush, deep reverb.
A buffered series effects loop and variable boost footswitch.
Hand-wired turret board construction assembled in Cleveland, OH.
A custom designed output transformer using the highest quality M6 silicon steel laminates.
Choice between either the smaller "Studio" cabinet or classic sized "LT" ultra-lite cabinet.
Choice of Eminence custom designed Z12 ceramic speaker or Celestion Alnico Blue speaker.
The Z-PLUS 1x12 Combo retails for $1995 with Z12 speaker or $2195 with Alnico Blue speaker from authorized Dr. Z dealers.
Watch the company's video demo:

For more information:
Dr. Z Amplification