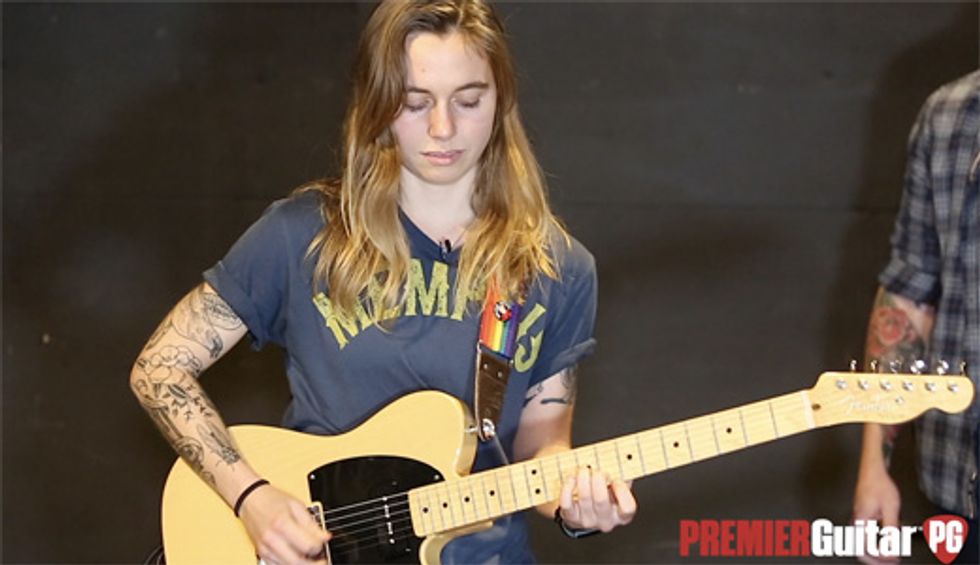 ---
Julien Baker
---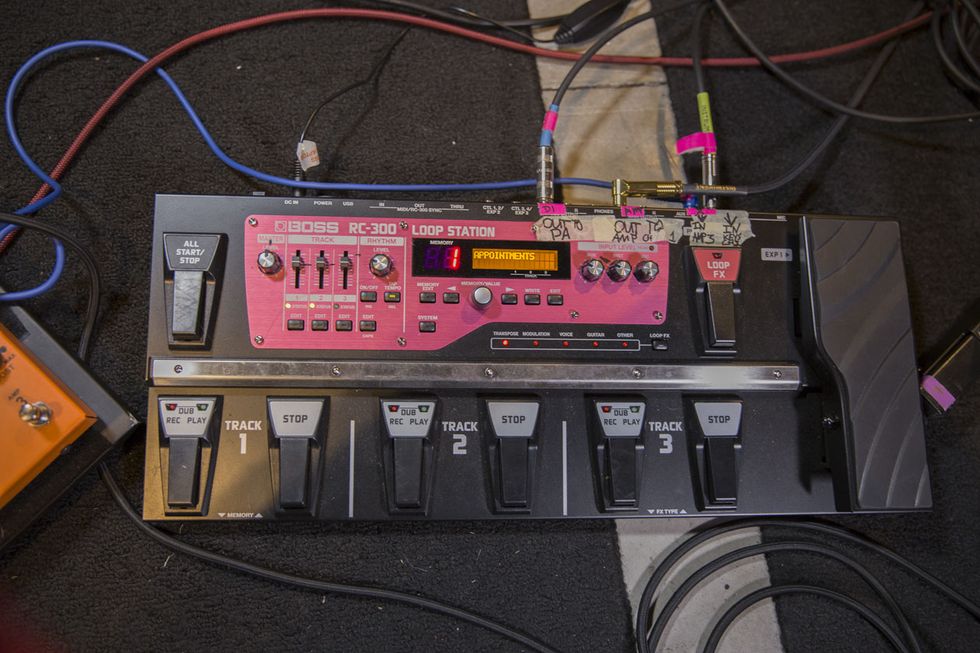 While her band, boygenius, performs as a trio (occasionally with backing musicians), Julien Baker is the only performer onstage during her solo set—a scenario that requires a lot of different sound-generating gear. To switch between her two amps—a Fender '68 Custom Twin Reverb and a Fender Blues Deluxe—she employs Morley George Lynch Tripler and ABC switchers, and to create audio loops she uses a Boss RC-3 Loop Station.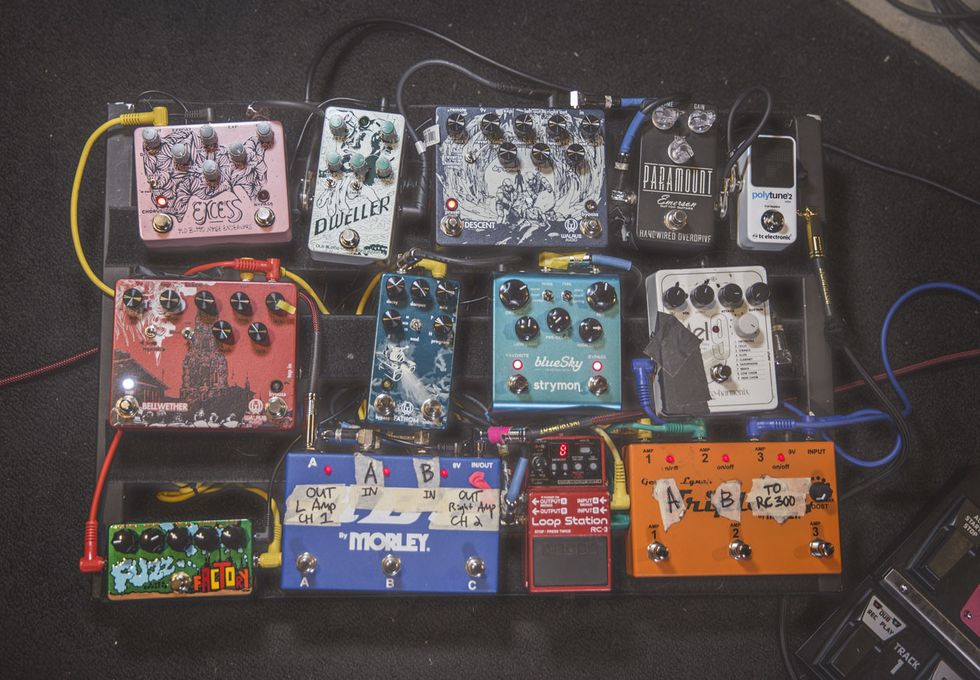 The units she uses to effect her guitar signal include an Electro-Harmonix Mel9, a Strymon blueSky Reverberator, a trio of Walrus Audio pedals—a Fathom, a Bellwether, and a Descent—a ZVEX Fuzz Factory, an Emerson Custom Paramount Overdrive, and a pair of Old Blood Noise Endeavors stomps: the Excess, and the Dweller. Her guitars—typically a blue Fender Tele or a butterscotch Tele with G&L ASAT pickups, are kept in tune with a TC Electronic PolyTune2 Mini.
Check out the full article and her gear.
---