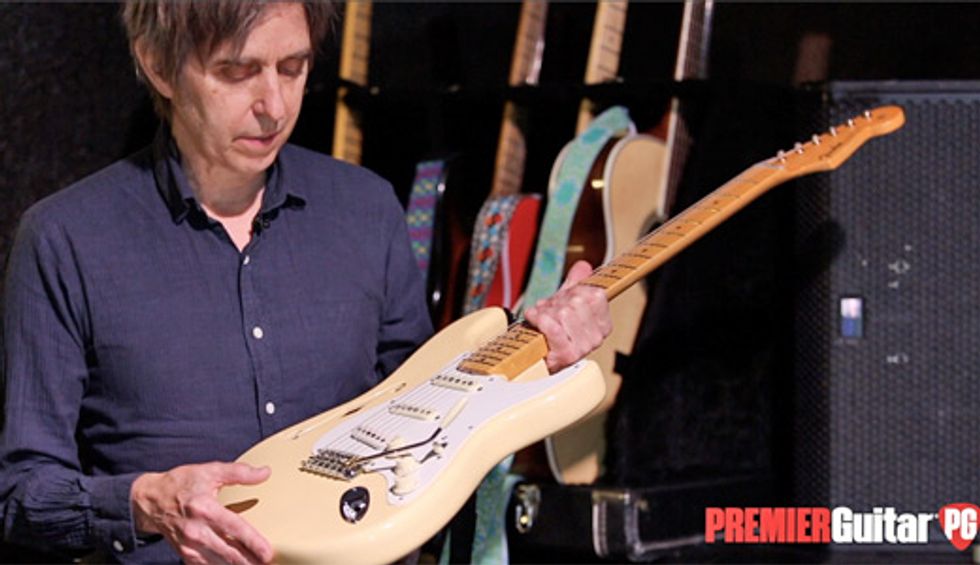 ---
Eric Johnson
---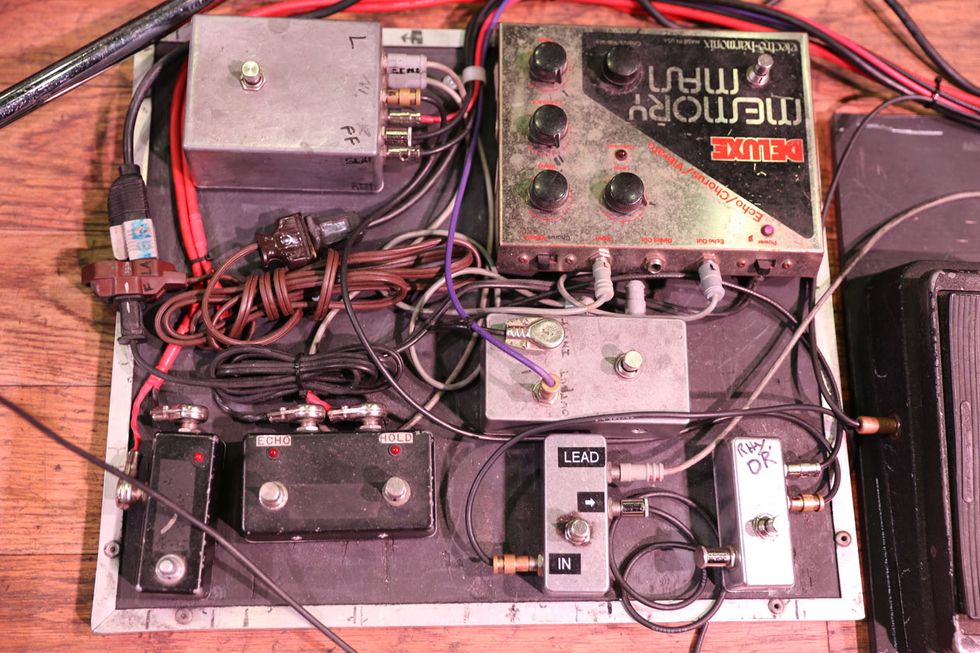 During his 2018 tour, tone connoisseur Eric Johnson went to typically meticulous lengths to recreate the sounds from his breakthrough 1990 album, Ah Via Musicom—although not without some twists. For instance, while he continued to rely on vintage Echoplex tape delays, the two he took on this tour were modded by Bill Webb of Austin Vintage Guitars to bypass the finicky magnetic-tape portion of the apparatus and instead route the signals from a Catalinbread Belle Epoch Tape Echo pedal and two MXR Digital Time Delay rack units (all three not shown) through the Echoplex's lovely-sounding preamp. Johnson also uses a TC Electronic Stereo Chorus+ Pitch Modulator & Flanger stomp (top).
You can practically smell the "vintage" emanating from this pedalboard, with all the gray patch cables and power cords from yesteryear. However, besides the loop activator for Johnson's old Electro-Harmonix Deluxe Memory Man—which he typically uses with clean sounds—most of what's going on here has to do with switching between four amps: a 50-watt 1969 Marshall plexi driving a Marshall 4x12, the guts from a pair of 1966 Fender Twin Reverbs retrofitted to head cabinets driving EVL-loaded Marshall 4x12s, and a Two-Rock Traditional Clean head driving a Marhsall 4x12 stocked with Celestion Vintage 30s.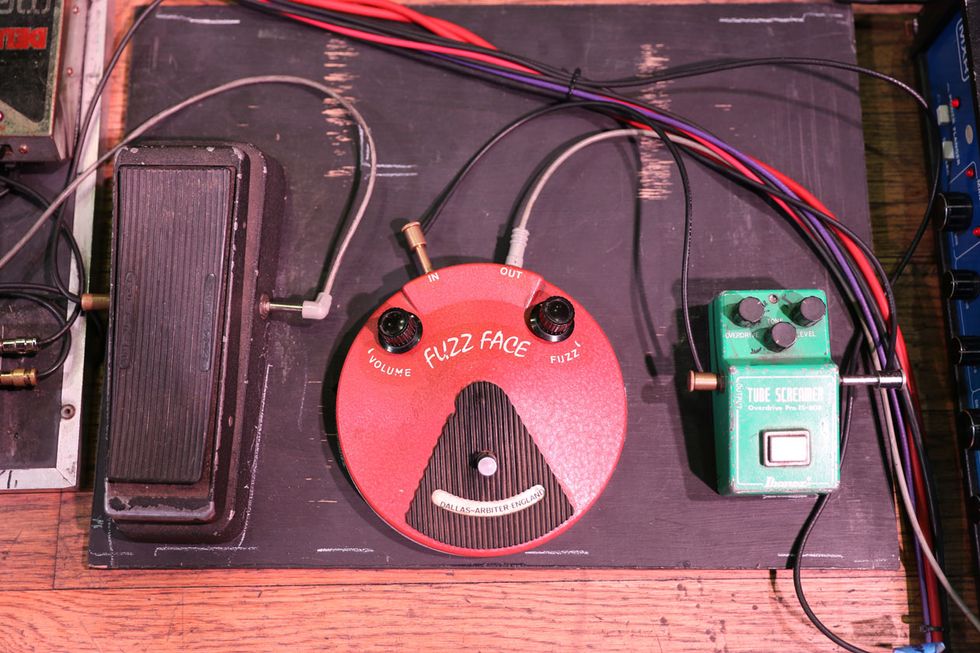 Johnson's second board has a split personality: The Dunlop Cry Baby wah feeds his Marshall head via an Echoplex and a B.K. Butler Tube Driver pedal (both not shown), while a '60s Dallas-Arbiter Fuzz Face, a vintage Ibanez TS808 Tube Screamer, and an MXR Flanger/Doubler (not shown) feed the Two-Rock setup.