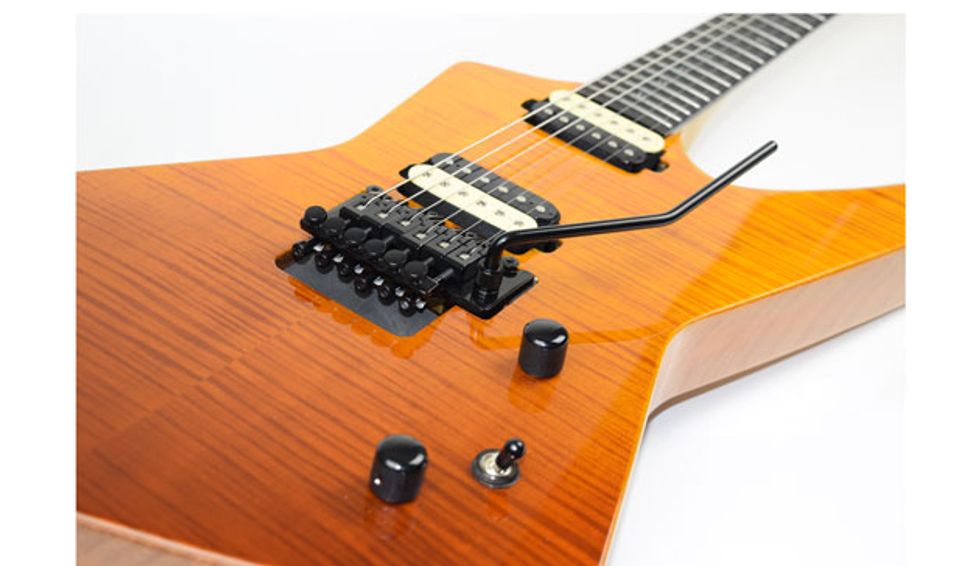 Washington Crossing, PA (February 28, 2020) -- FU-Tone.com, the original tremolo upgrade company, launches new line of upgraded Sully Guitars.
The FU-Tone.com Team is excited to announce the launch of their new partnership with the Sully Guitar Company. Sully Guitars, based in California, are designed by master luthier Jon Sullivan. Sully Guitars are fast becoming the favorite of rock guitarists around the world.
These Sully Conspiracy Series Elita Guitars are fully loaded with a custom FU-Tone FU2 Tremolo which includes: 42mm L brass big block, titanium saddle inserts, brass tremolo stopper, heavy duty noiseless springs, brass claw and claw screws and a brass tremolo stopper (which gives the user the option to float or stabilize the bridge). Custom finishes include: Ruby Red Slipper Sparkles, Sunset Fade Flame Top, Sultra-Violet Purple Burst Flame Top and Purple Sparkle.
Founder and President of FU-Tone.com, Adam Reiver said of them, "These guitars are the pinnacle of high performance rock machines that corner like a Ferrari and look like nothing else. With unlimited tonal options these guitars are ready for battle on stage or in the studio!"
Watch the company's video demo:

For more information:
FU-Tone.com