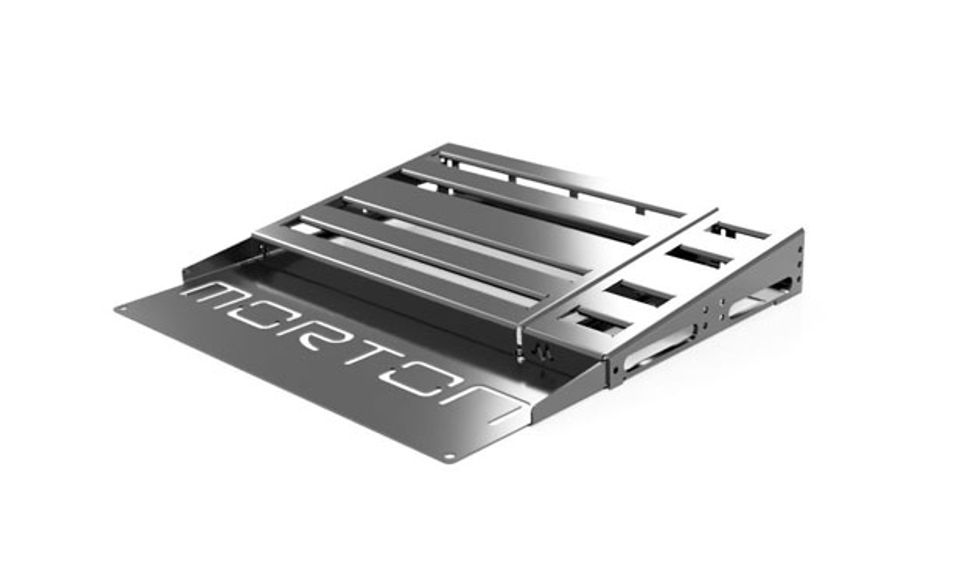 Seattle, WA (November 26, 2020) -- Morton's new product line solves some of the most enduring issues in the current pedalboard landscape. The modular parts mount together for simple expansion and reconfiguration of your setup. Need a moderate, reliable setup for live shows, but want to add pedals for studio sessions? Want to experiment with different signal chains and pedal layouts? Wish you had a tiered board, where the back row of pedals sits higher for easy access?
With 18 unique parts and a standard mounting system, you can build a layout that meets all of your specific needs. The days of buying a new board when you are out of real estate are over!
Features:
18 unique parts with varying sizes and angles
Seamless mounting with standard ¼" diameter hardware
Slots in the side of each part for organized cable routing
Adaptability for any power supply on the market
Durable, lightweight Aluminum construction and Industrial Grey Anodized finish
Each part in the Morton Pedalboards lineup is designed and tested to meticulous specification, for the most demanding guitarists and their ever-evolving pedal setups.
For more information:
Morton Pedalboards