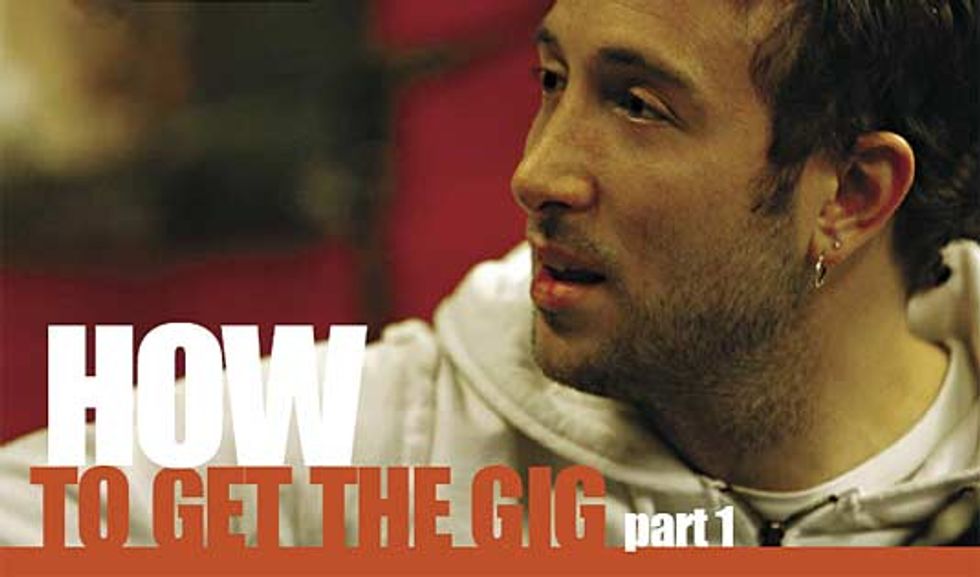 I have been a professional musician for the past ten years, and have toured and played with a diverse group of some of the most successful artists in the business – Michelle Branch, Cher, New Radicals, Poison, Paul Stanley (Kiss) and Tal Bachman. I've also had the opportunity to be part of the House Band on CBS's RockStar, and I am currently playing guitar for Avril Lavigne.

I am one of the most fortunate musicians in Los Angeles, and I am very lucky to have landed most of the gigs I've wanted. I am not the best singer, the best piano player or the best guitarist. What I did bring to the game was confidence, desire and preparation. Other musicians frequently ask me, "how did you get that gig?" I thought I would share a few helpful tips from my years of going on auditions.

---
"Maybe the most important attribute that a musician can have is the ability to realistically evaluate their abilities."
---

Before I start, know that every audition is different. Therefore, you must treat each opportunity differently. No "one" way will work for every gig. An example? When I tried out for Poison, the audition consisted of me going to C.C. Deville's house; when I got there, he called Bobby Dall on the phone and made me a sing along to a Poison record. Bobby listened from his house in Florida and they just took my word that I could play the keyboard parts. According to C.C., "when it comes to Poison keyboard parts, it's not Rachmananoff."


Step One – Know Yourself
Maybe the most important attribute that a musician can have is the ability to realistically evaluate their abilities. A prime example is American Idol. Obviously, there are an enormous amount of people trying out for that show just to be on television, but there are many sad souls that honestly think they are good enough to be contestants, only to be publicly humiliated and eventually hurt by their decision to "try out." Take an unmerciful look at yourself and your talents. I'm talking everything from your chops – or lack thereof – to your look, your gear, your personality and so on. If you're not sure, ask your friends. Hopefully if you preface it in the right way, they will tell you the truth. But be prepared for the criticism – and remember that you asked for it.

Let's say you hear about a gig where the artist is looking for a strong lead guitar player. If you are more of a rhythm player (like me), listen to the songs in advance, if you can, and decide whether or not you can do it pro. Obviously you want nail an audition; these musical communities can be so tight knit, that if you are not prepared, it might be hard to get another chance.