B&G Guitars Introduces the Little Sister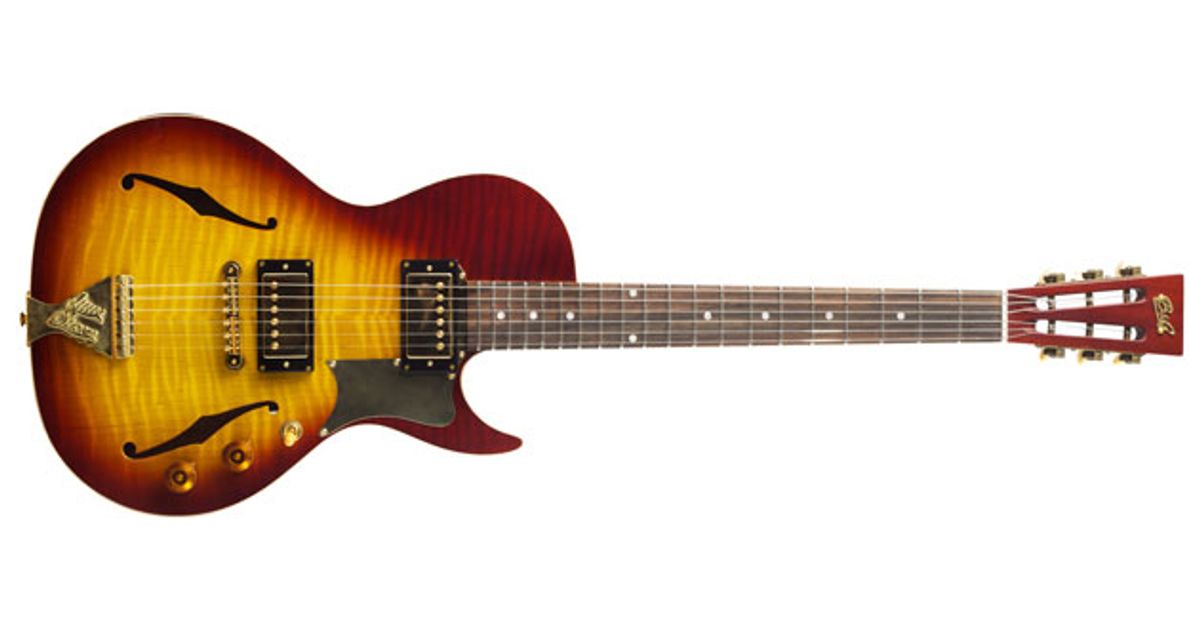 A handmade electric with some vintage-inspired features.
Tel Aviv, Israel (April 6, 2015) -- The passion for guitars is a global phenomenon that binds people from all over the world. However, it still comes as a surprise for many that B&G Handmade Guitars, who create modern classics and alchemize the spirit, look, and feel of the classic vintage instruments of the '20s and '30s with features of the '50s electric guitars are based in Israel.
B&G Handmade Guitars started in 2007 when luthier Kiki Goldstein joined forces with fellow craftsman Eliran Barashi and artist & entrepreneur Avi Goldfinger. Their avid passion for vintage instruments led them to create high quality replicas of classic instruments from the '50s using the exact same combination of woods, electronics, finish that cannot be found in many of the modern reissues, "I even got hold of a vintage stock of Brazilian Rosewood from my wife's uncle in Brazil, on one of my visits, who took me to an old barn with old logs lying around. To my amazement, it was Brazilian Rosewood. He told me that he used to play in this barn as a child and now he is in his Eighties", Kiki recalls.
"We used to experiment with different types of vintage '50s instruments that were brought to us for restorations or setups. We used to sort of conduct a competition-building our own instrument and then give it a blind test, until we knew we had done something right. Once we have mastered this art we decided that it was time to progress and create our own models. Together with a famous jewelry designer by the name of David Weitzman, we came up with the brand new Little Sister. We actually create everything including our own pickups, our own hardware, and even our own glue."
"The feedback from our customers is unbelievable and It took me some time to realize that we've actually came up with a genuine modern classic."
The Little Sister is available in two variations – the cutaway and dreadnought. She sells for an intro price of $2950, shipping included.
For more information:
B&G Guitars