You could win a Fable Granular Soundscape Generator from Walrus Audio!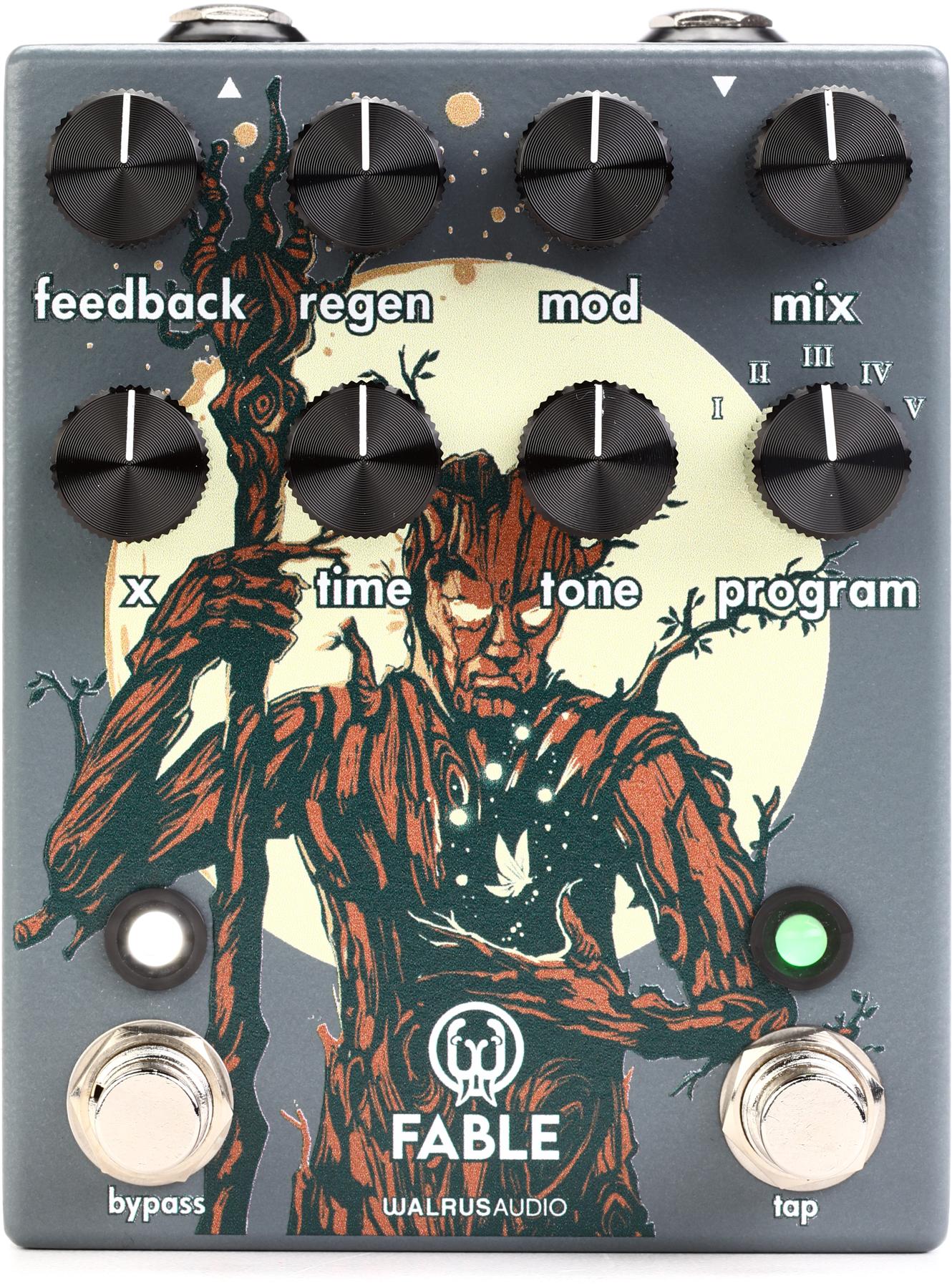 Let your storybook adventure grow with the Fable Granular Soundscape Generator. The Fable creates new sonic adventures with five granular delay programs centered around sample and chop algorithms that create bizarrely beautiful networks of sampled and resampled sounds.
Walrus Audio
This Chris Stapleton signature Epiphone acoustic is made in Gibson's factory in Bozeman, Montana and features a thermally aged Sitka spruce top, figured maple back and sides, and double-engraved pickguards.
The Epiphone Chris Stapleton Frontier comes with its own Custom Hardshell Case with Pink Interior and an intricate Tooled Exterior, only 300 guitars will be crafted for this special limited-edition run.
"Epiphone has done an incredible job of getting every detail as it should be on this instrument, and I can tell you firsthand it's stage-worthy and will get the job done at any venue you want to play in. It's a work of art that does the work." --Chris Stapleton

The FT-110 debuted in 1939 and it was renamed the Frontier after Gibson acquired Epiphone in 1958. It was the first square-shouldered dreadnought made in Gibson's Kalamazoo factory, predating the Dove and Hummingbird models. The Frontier acquired its iconic Rope & Cactus pickguard in 1961 and it was made until 1970, returning for a few select limited runs in the 1990s and 2000s and eventually returning to the core lineup in 2019. The Frontier was an integral part of both Tom Petty's classic album Damn the Torpedoes, as wells as, Noel Gallagher's epic playing on Oasis' second album What's The Story Morning Glory. Other well-known Frontier players include Sheryl Crow, Graham Parsons, Mick Taylor, Bones Owens, and Greene Wall, among others.
Kentucky-born Chris Stapleton is an 8x Grammy, 15x CMA and 10x ACM Award-winner and one of America's most respected and beloved musicians. Most recently, he was named CMA Male Vocalist of the Year for the sixth time--setting the record for the most wins ever in the category. Stapleton's most recent album Starting Over, also recently won Best Country Album at the 67th Annual GRAMMYs as well as earning Album of the Year honors at both the 54th Annual CMA Awards and the 56th ACM Awards. The record follows Stapleton's pair of Platinum-certified releases from 2017, From a Room: Volume 1 and From A Room: Volume 2, as well as his x5 Platinum breakthrough solo debut album, Traveller.
Chris Stapleton Epiphone Frontier
For more information, please visit epiphone.com.
Epiphone
Based on the Eastsider T, the Eastsider Custom has a set neck and humbucker pickups for more effortless playability and a fatter, thicker tone.
The Reverend Pete Anderson Eastsider Custom has a big, warm sound in a T-sized package. Based on the Eastsider T, the Eastsider Custom has a set neck and humbucker pickups for more effortless playability and a fatter, thicker tone. The Telbucker bridge pickup offers a classic humbucker tone in a T-sized footprint. A dual rail design keeps the low end tight and prevents drop-offs when bending. The Eastsider Custom has all the features of the original Eastsider T but with the tone of classic set neck guitars from a bygone era. The Reverend Pete Anderson Eastsider Custom adds another texture to your playing.
On all Reverend Guitars, there is a Boneite nut and locking tuners and a dual-action truss rod for maximum performance. You can't be different if you're playing what everyone else is.
For more information, please visit reverendguitars.com.