A new take on an iconic single-cut archtop.
Dallas, GA (December 6, 2018) -- The SC Carved Top is our take on the iconic single-cut archtop everyone is familiar with. We started there and added refinements and adjustments that address the shortcomings of the original, such as headstock angle. We then implemented enhancements such as our patent-pending SES system and routing the body to give the stop tailpiece a lower profile putting less tension on the bridge for easier playability.
Features:
Carved Top
5-Piece Maple Laminated Neck-thru Design
Dual Action Truss Rod
25" Scale
14" Radius
SES (Sustain Enhancement System) – Patent Pending
Tone Pros Stoptail Tune-O-Matic Bridge
Grover Tuners
Seymour Duncan, or DiMarzio Pickups
Low Friction 500K Volume Pot, High Friction
500K Tone Pot
3-Way Switch or 5-Way Switch (Blade style)
1 Volume & 1 Tone
Deluxe Case Included
Options:
Wood combinations range from common woods such as maple, mahogany, alder, and basswood to more exotic woods such as figured & birdseye maple, figured walnut, purple heart, lacewood, bloodwood, cherry, zebra wood, and more.
Matching Headstock
Hardware Options: Locking Tuners, Bridges, String-through-body, and Tremolos. Colors: Gold, Chrome/Nickel, & Black.
Electronics: Lollar or TV Jones Pickups, Additional Switching Options
Finishes: Custom Airbrushed Graphics and Paint to Oiled Finish.
Available in 22 or 24 Fret
Our guitars need no upgrades, and have that well-worn, broken-in feel from day one! We pay special attention to how we shape our necks and do our fretwork so that every guitar has unparalleled playability. We want them to play and feel like an old classic. And we "Hot Rod" them to the max so you don't have to.
Price starts at $3,499.00 MSRP. Street price starts at $2,999.00
For more information:
C.R. Alsip Guitars
Looking for more great gear for the guitar player in your life (yourself included!)? Check out this year's Holiday Gear Finds!
This full-amp-stack-in-a-box pedal brings a new flavor to the Guitar Legend Tone Series of pedals, Missing Link Audio's flagship product line.
Adding to the company's line of premium-quality effects pedals, Missing Link Audio has unleashed the new AC/Overdrive pedal. This full-amp-stack-in-a-box pedal – the only Angus & Malcom all-in-one stompbox on the market – brings a new flavor to the Guitar Legend Tone Series of pedals, Missing Link Audio's flagship product line.
The AC/OD layout has three knobs to control Volume, Gain and Tone. That user-friendly format is perfect for quickly getting your ideal tone, and it also offers a ton of versatility. MLA's new AC/OD absolutely nails the Angus tone from the days of "High Voltage" to "Back in Black". You can also easily dial inMalcom with the turn of a knob. The pedal covers a broad range of sonic terrain, from boost to hot overdrive to complete tube-like saturation. The pedal is designed to leave on all the time and is very touch responsive. You can get everything from fat rhythm tones to a perfect lead tone just by using your guitar's volume knob and your right-hand attack.
Features 
Three knobs to control Volume, Gain and Tone
Die-cast aluminum cases for gig-worthy durability
Limited lifetime warranty
True bypass on/off switch
9-volt DC input
Made in the USA
MLA Pedals AC/OD - Music & Demo by A. Barrero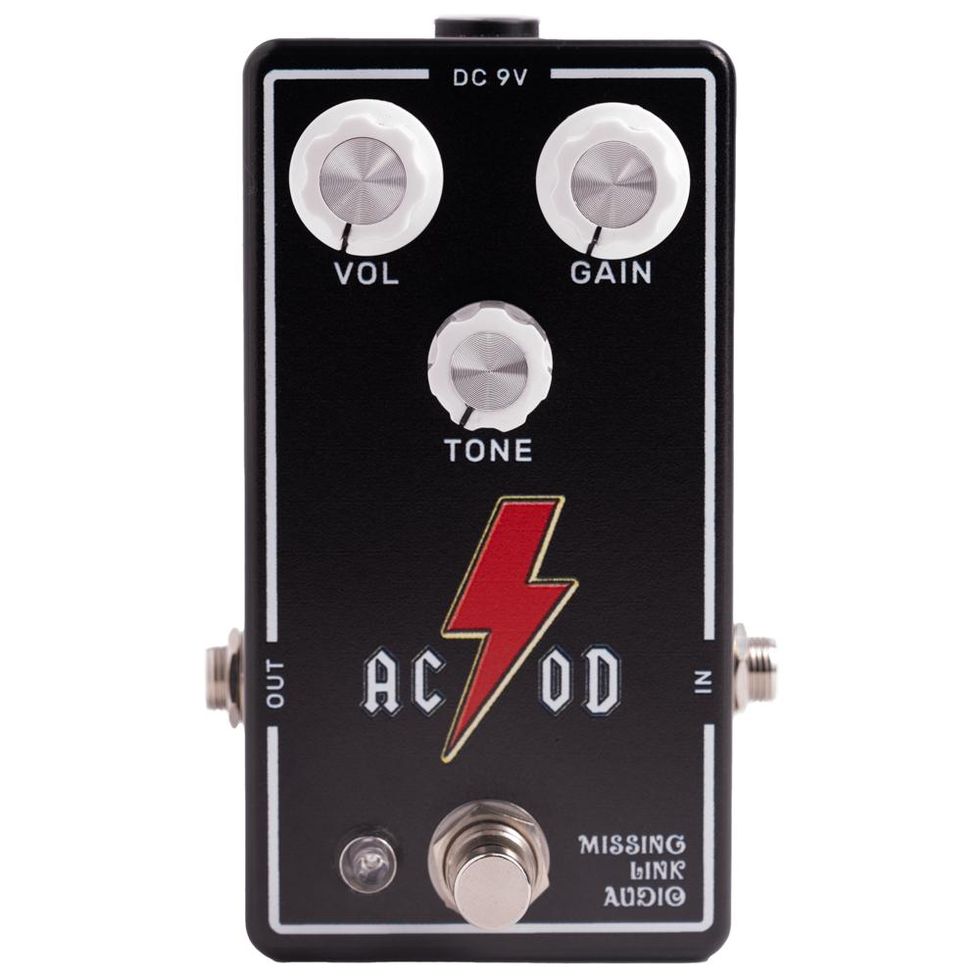 www.mlapedals.com.
Sporting custom artwork etched onto the covers, the Railhammer Billy Corgan Z-One Humcutters are designed to offer a fat midrange and a smooth top end.
Billy Corgan was looking for something for heavier Smashing Pumpkins songs, so Joe Naylor designed the Railhammer Billy Corgan Z-One pickup. Sporting custom artwork etched onto the covers, the Railhammer Billy Corgan Z-One Humcutters have a fat midrange and a smooth top end. This pickup combines the drive and sustain of a humbucker with the percussive attack and string clarity of a P90. Get beefy P90 tone plus amp-pummeling output with the Railhammer Billy Corgan Z-One.
Patented Railhammer Pickups take passive guitar pickups to a new level with rails under the wound strings lead to tighter lows, and poles under the plain strings offer fatter heights. With increased clarity, the passive pickup's tone is never sterile.
Railhammer Billy Corgan Signature Z-One Pickup Demo
Designed for utmost comfort and performance, the Vertigo Ultra Bass is Mono's answer to those who seek the ultimate gigging experience.
Complete with a range of game-changing design features, such as the patent-pending attachable FREERIDE Wheel System, premium water-resistant and reflective materials, shockproof shell structure and improved ergonomic features, the Vertigo Ultra Bass takes gear protection to the next level.
The Vertigo Ultra Bass features:
Patent-pending FREERIDE Wheel System that allows for wheels to be attached on the case in no time, giving you the option to travel with it seamlessly
Upgraded materials, including a water-resistant 1680D Ballistic Nylon outer shell, plush inner lining and new reflective trim for maximum backstage and night visibility
Enhanced protection with a shockproof shell structure and heavy-duty water-resistant YKK zippers for protection from the elements
Improved ergonomics and functionality including added back support and load-lifting detachable shoulder straps with side release buckles
Flexible storage options with added space for touring essentials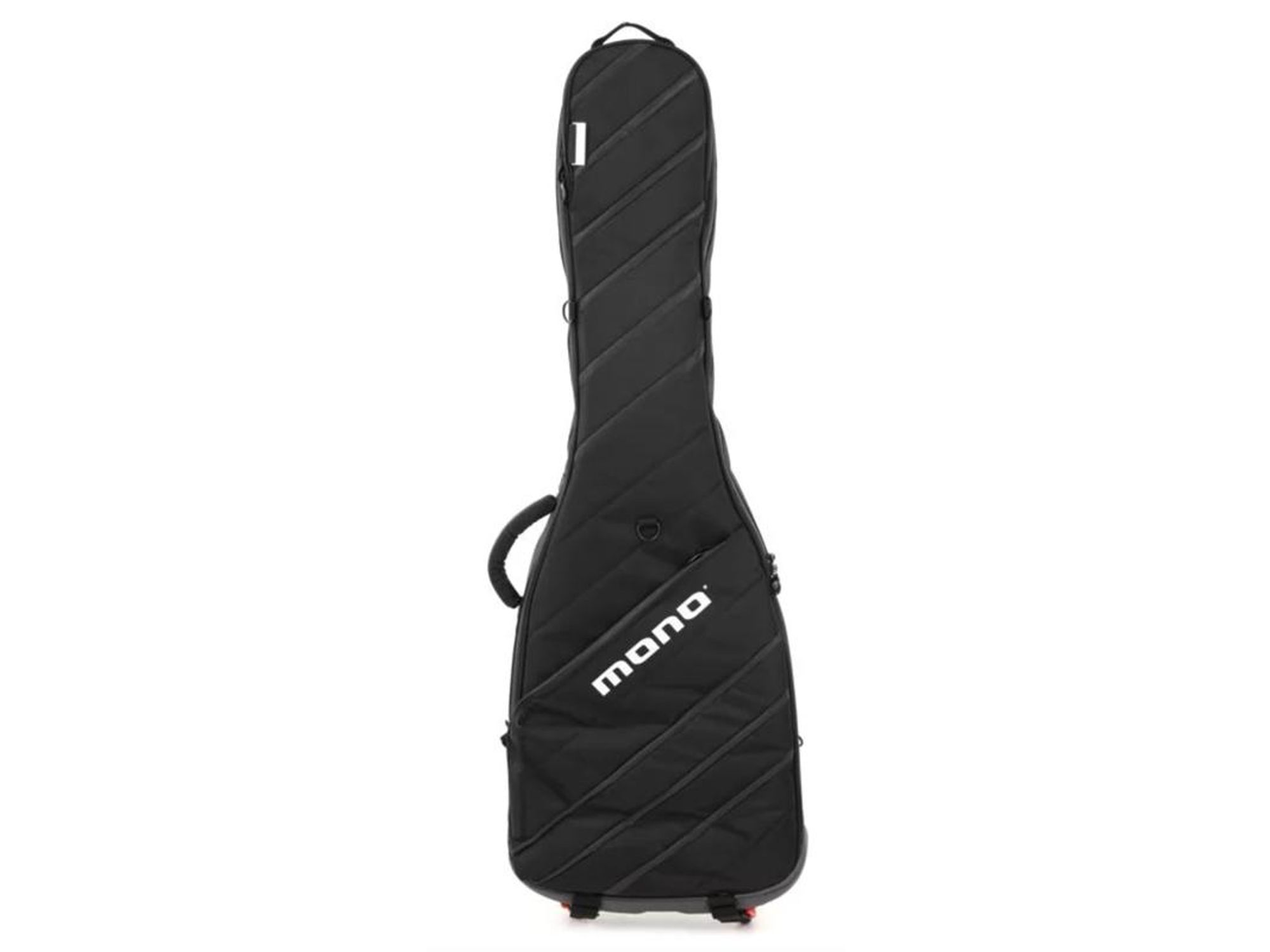 For more information, please visit monocreators.com.
Mono