The good vibes, retro rocker remembers his "cool" aunt sneaking him some quintessential rock cassettes that led him to the watershed album and forever changing his life's course.
See it in action in the upcoming Rig Rundown (Aug.4, 2021)!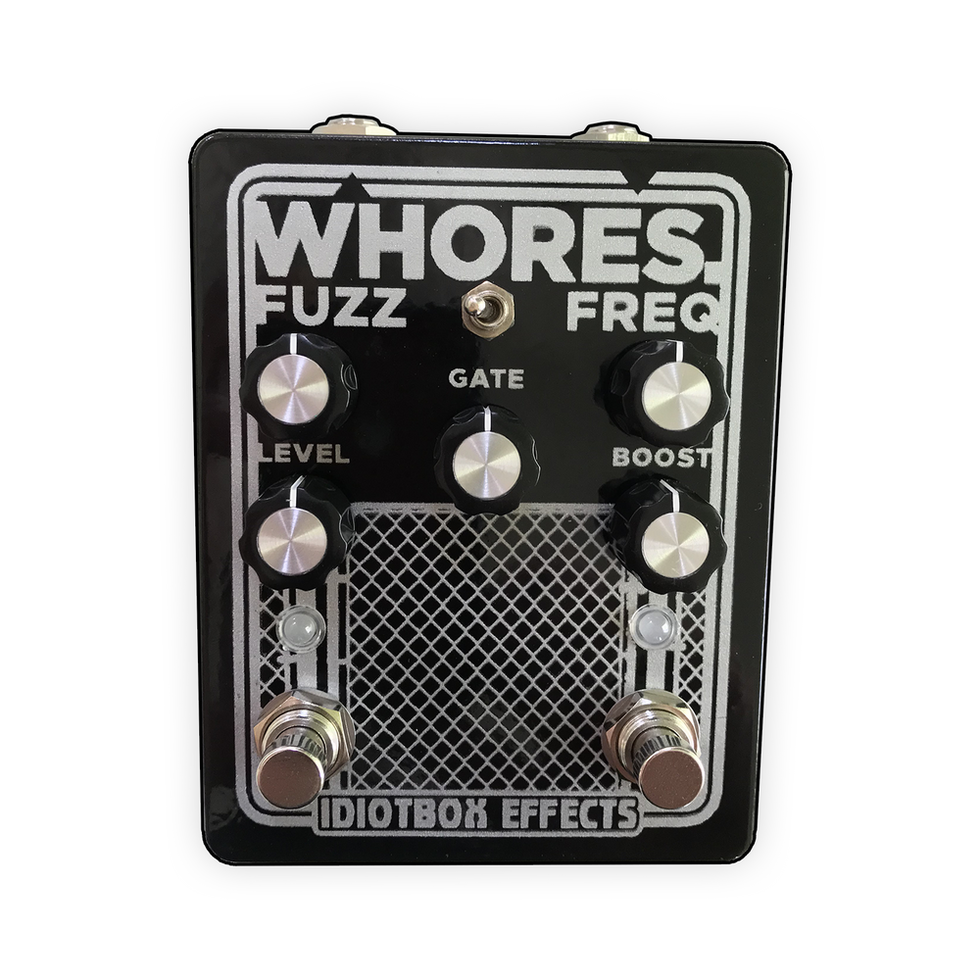 The Fuzz Freq is two effects in one. The Fuzz Freq is a gnarly 80's Russian germanium transistor fuzz and a wah style filter that can be used together or separately.
The rad thing about this is that you can switch which effect runs into the other. Toggle switch to the left and you've got fuzz into filter. Switch to the right and its filter into fuzz.
Separate foot switches for the fuzz and frequency filter, controls for fuzz, filter frequency, volume, gate and clean boost.
Used on the songs "Playing Poor" "Baby Teeth" and "Participation Trophy" from the "GOLD." record.
Specs:
4.7″ x 3.7″ x 1.18″ enclosure, true bypass switching, common 9vdc center negative 2.1mm BOSS style power input. Current draw ?mA. Power supply not included.
Idiot Box Effects
A beautiful homage to the Deluxe Memory Man dishes the delay and the dirt.
Photo by Philip Tuck
John Bohlinger has been the musical director for the CMT Music Awards for 12 years. Before that, he was the bandleader for Nashville Star. Here's how he got—and kept—those gigs.
I just completed my 12th year as musical director/bandleader for the CMT Music Awards. You might be wondering: How does a guy of suboptimal intelligence and talent get and keep such a gig? Here's my odyssey.
I'd been in Nashville for over a decade, struggling to support a wife and child as a mostly working musician. This was in an earlier age of the internet, so you just had to find opportunities anywhere you could—word of mouth was the only social media. I heard through some songwriter friends that Tracy Gershon was working on a new singing-contest show called Nashville Star, a country version of American Idol, which had just wrapped its first season. Tracy ran the publishing company where I was formerly a staff writer, so we knew each other. I called and asked Tracy about the producer, and she pointed me toward Jon Small.
Jon is a successful film producer/director, but in his DNA, he is a badass musician, having grown up playing with Billy Joel in their band, the Hassles, on United Artists and their duo, Attila, on Epic Records. Jon played with everybody in the East Coast scene in the '60s and '70s. To this day, Jon is a great drummer, and that musicality makes his films flow musically. He cuts to the beat, so you feel the groove when you watch his work. Check it and you'll know what I mean.
I borrowed a friend's VCR recorder, plugged it into mine, and made a reel of TV shows I'd played on with different artists. If you were touring with an act on the radio 20 years ago, you'd do several shows a year, so I had enough TV performances on tape to cobble together a pseudo reel.
For my meeting with Jon, I rehearsed a little pitch, which went something like: "Jon, when Nashville puts together TV bands, they hire the best, but it's always old guys, sitting down, reading perfectly but playing without passion. I can put together a band of young, hungry players who will give you a fire performance."
I left Jon with my one copy of my "reel." He called me later and said something like: "Put together your band. Here's a list of 120 songs that our 200 finalists are going to perform live with the house band on this audition tour." I said, "Thank you. I'll have your band ready in 10 days."
I charted the songs, arranged them alphabetically in six binders and called friends to fill the slots (bass/BGs, drums, keys/BGs, utility fiddle/BGs, utility steel). There was no budget for rehearsals, so we met in steel-player Dave Ristrim's basement and learned all the songs well enough to play in any key. A few weeks after the meeting with Jon, we were on a private plane with the show's production crew and judges.
The greatest thing in the world is to gamble on yourself and win. The second greatest is to gamble on yourself and lose.
The audition tour alternated travel day/show. On show days, alone with an acoustic, I'd meet each of the roughly 30 to 60 contestants in a hotel meeting room from about 10 a.m. until we were done. A nervous contestant would come in and tell me what two songs they were performing. I'd work out the key and any production-style request (like the record, rockabilly, old-school country, rock, jazz, etc.) and we'd perform it a few times and I'd make notes. After the last artist, I'd race to the venue, read my notes to my bandmates and we'd work out the ideas on my acoustic as they took their own notes. We'd soundcheck, try a few arrangements, then the house would fill with an audience and contestants, and we'd perform with these strangers in front of the cameras, judges, and live audience. We actually pulled it off.
After the third night, Jon said, "You guys are nailing it. You got the gig."
I led the band for Nashville Star for all six seasons. We broke Miranda Lambert, Kasey Musgraves, and Chris Young, three of the biggest and coolest country stars working today, 15 years later. That's an amazing batting average compared to American Idol, which has had 19 seasons.
Here's how I kept the gigs. I always hire a band of genuinely good people I trust, and I utilize their talent. I rarely tell anybody what to play. If a player puts it in a direction that doesn't work, I'll suggest options and we'll jam until it grooves. Although we chart everything, I never have music stands onstage for a show. We have notes at our feet, but the trick is to learn the songs, then watch and play off each other live. It always looks and sounds more engaging when you're not reading.
Being capable is only a small part of getting gigs. You have to look for opportunities and if you can't find any, make some. You also must be willing to work harder than the other person even though there's a good chance nothing will come from your work.
Family, friends, love: Sure, that's all the sweetest stuff in life. But the greatest thing in the world is to gamble on yourself and win. The second greatest is to gamble on yourself and lose. Either way, at least you're playing.
Here's a collection of powered guitar cabs that will help your digital rig feel more alive.
The proliferation of all-digital rigs, from arenas and stadiums to your local pub, proves that it's not a passing fad and that today's tech offers killer tone. This lineup of juiced-up cabs offers a wealth of options at a range of prices.
Atomic CLR Neo MkII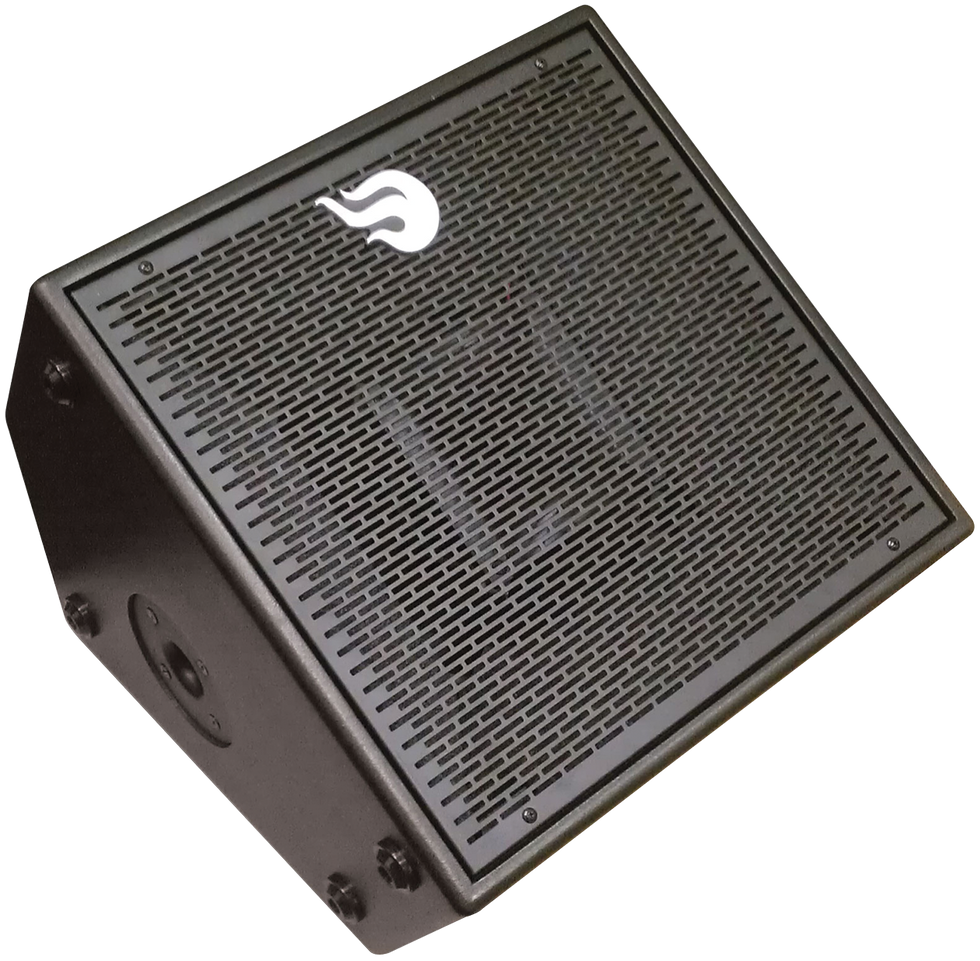 Described as a "reference monitor for the stage," this 500-watt, bi-amplified system contains two drivers, a max peak output of 130 dB, and a wealth of XLR outputs and inputs.
$999 street
DV Mark DV Powered Cab 112/60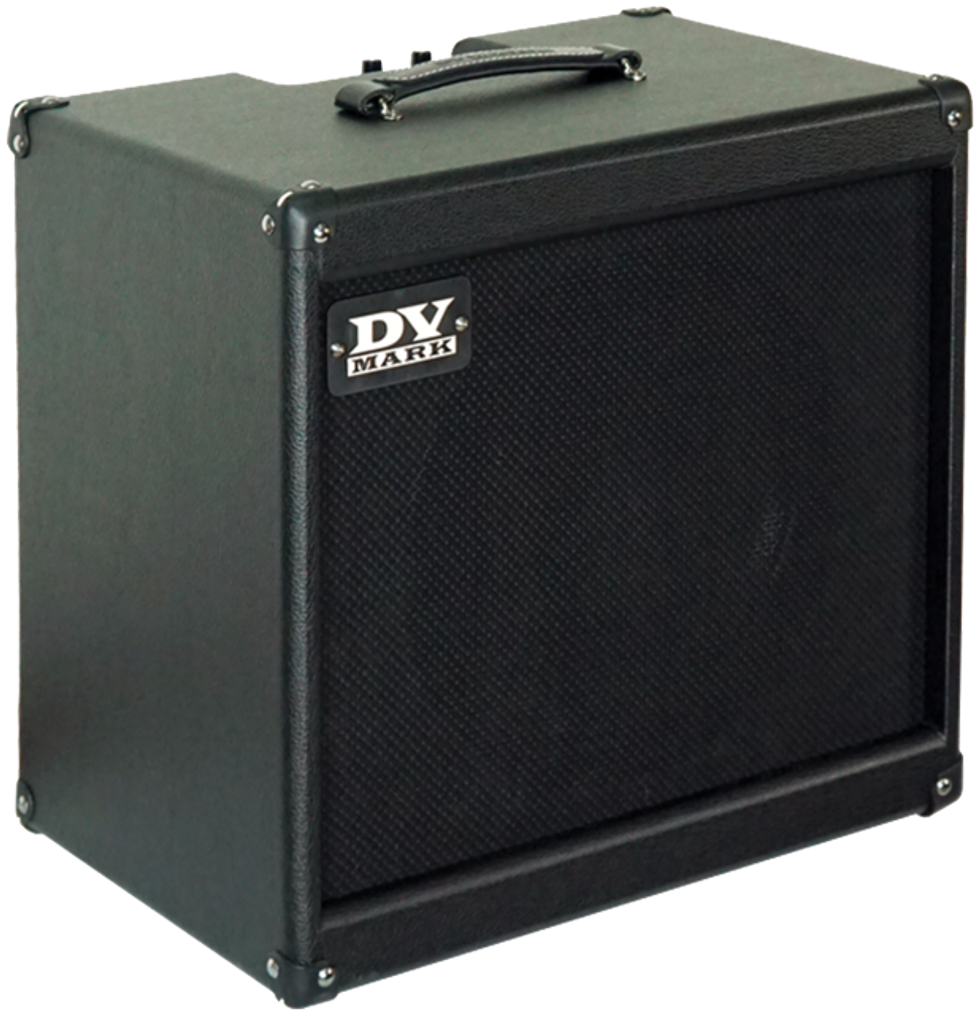 The Italian amp gurus' solution for digital rigs is a lightweight cab with a Pearl White NEO speaker and both balanced and unbalanced inputs.
$499 street
Friedman ASC-12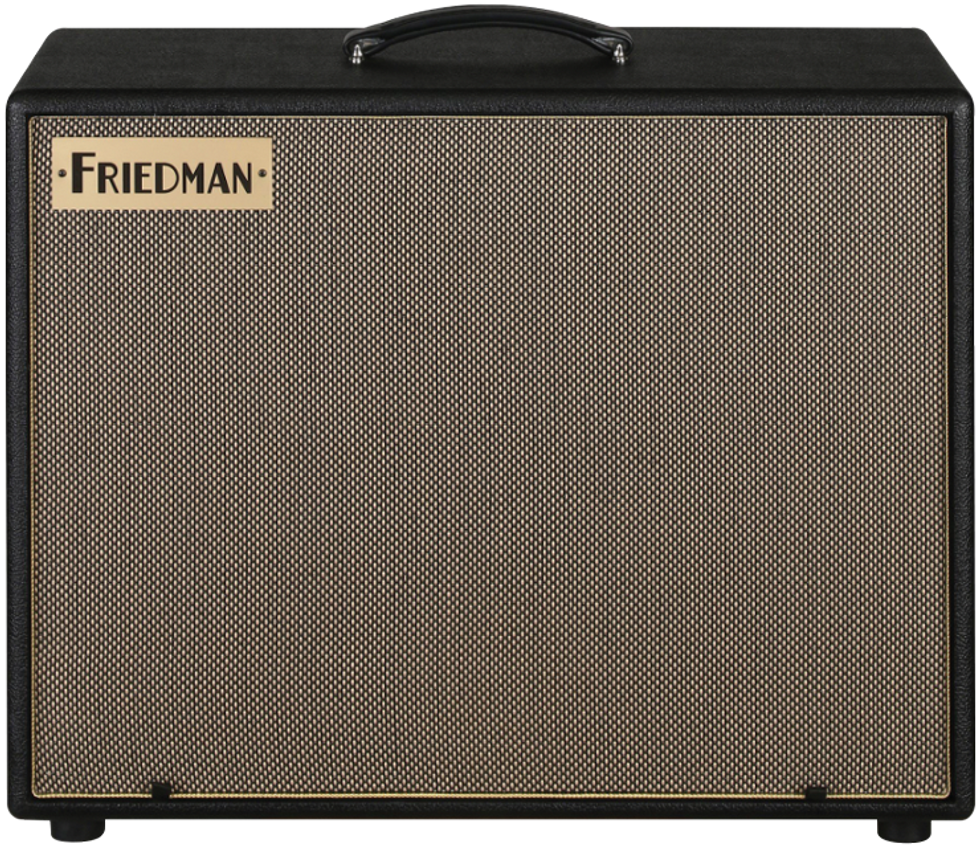 Built around a class-G 500-watt power amp, this proprietary design can work as a monitor, backline, or even as a PA. Around back it has a low-cut control, ground lift, level, and single input and output.
$999 street
ISP Technologies Vector FS8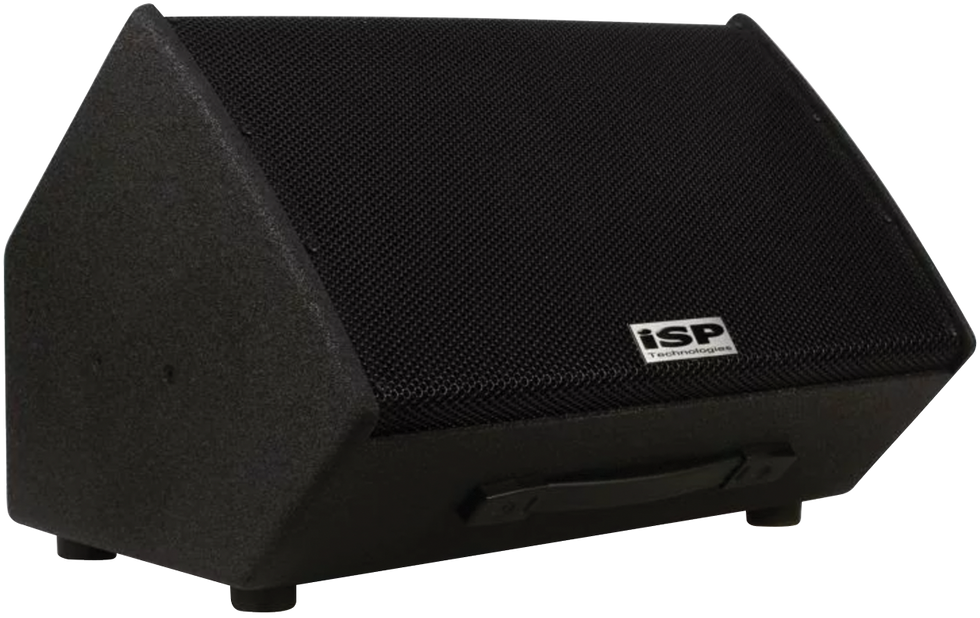 Tuned for deeper bass response and smoother high end, this compact floor monitor/guitar cabinet houses a 175-watt RMS power amp and dual XLR inputs.
$665 street
Headrush FRFR-112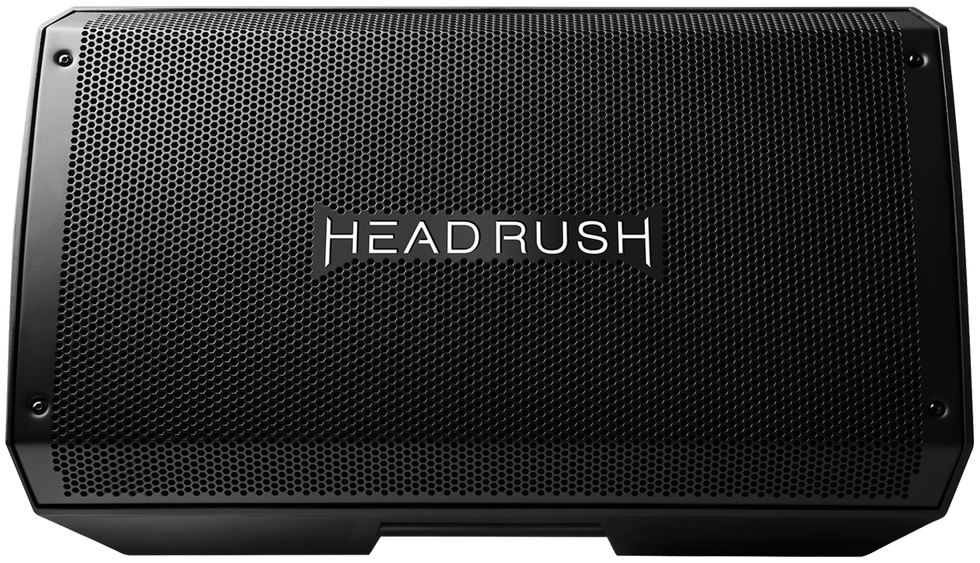 This dual-input unit is stage-ready with a tilt-back design, XLR output, and a flat response 12" speaker. Bonus: It comes equipped with a contour EQ to suss out any pesky problematic frequencies.
$349 street
Laney LFR-112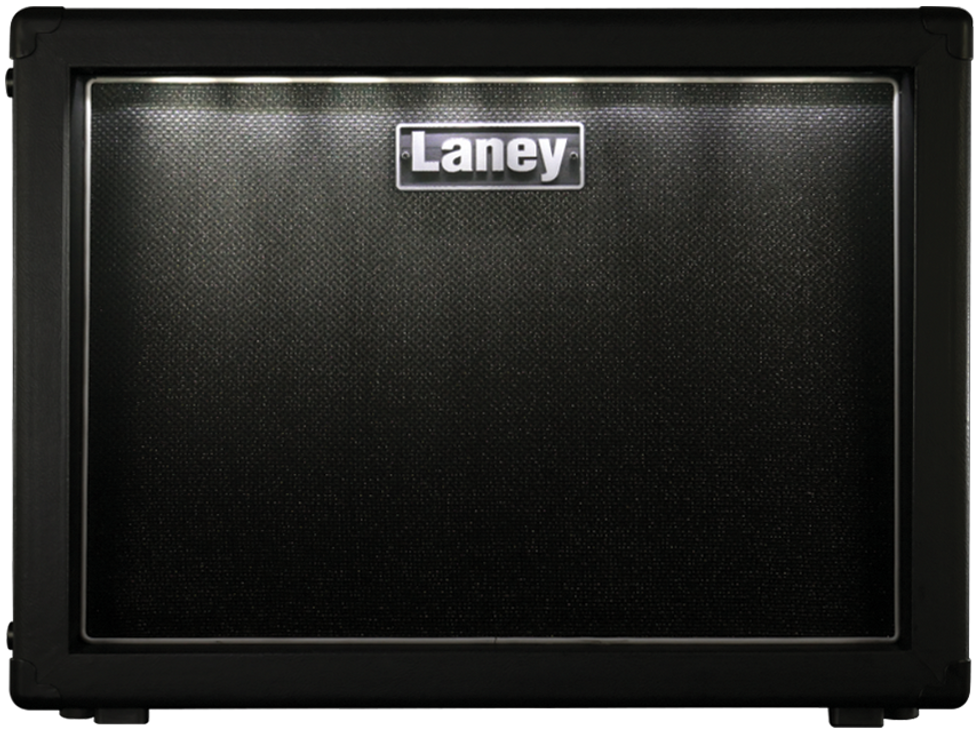 This active guitar speaker offers a cab emulated XLR output along with a custom driver and LaVoce compression driver. It also has an aux in for jamming along with your computer.
$649 street
Kemper Power Kabinet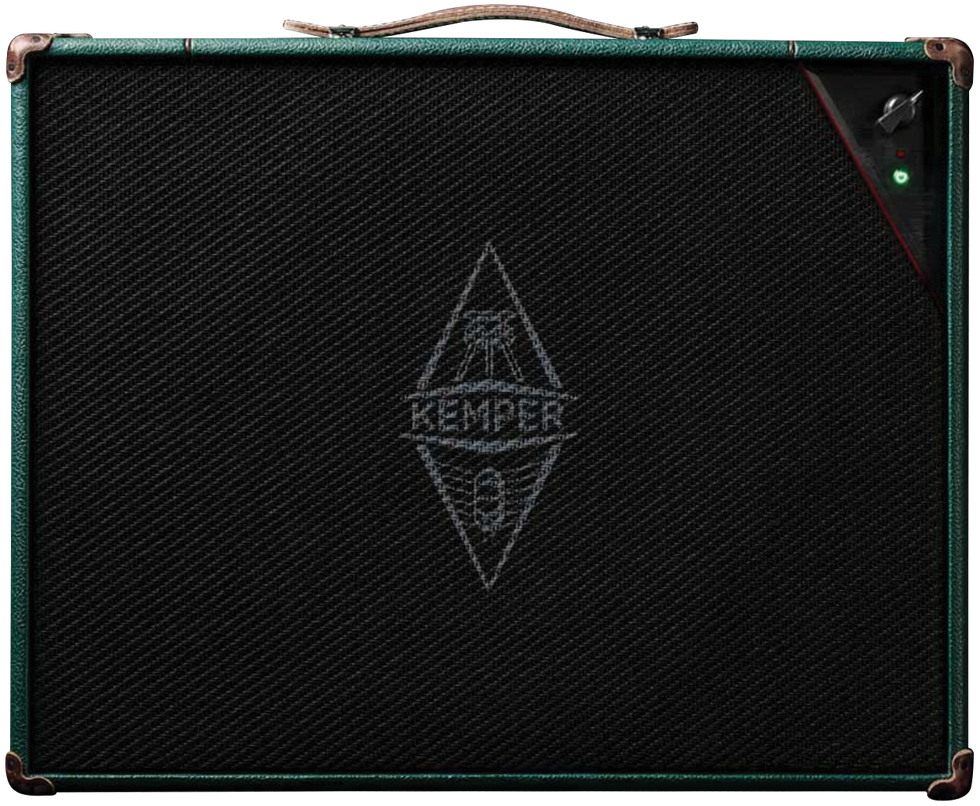 Inside this 1x12 combo sits a 200-watt setup that works exclusively with the company's popular Profiler and Stage units. It also offers 19 speaker imprints and the Celestion designed Kemper Kone, which is also available as a standalone speaker.
$789 street
Tech 21 Power Engine Deuce Deluxe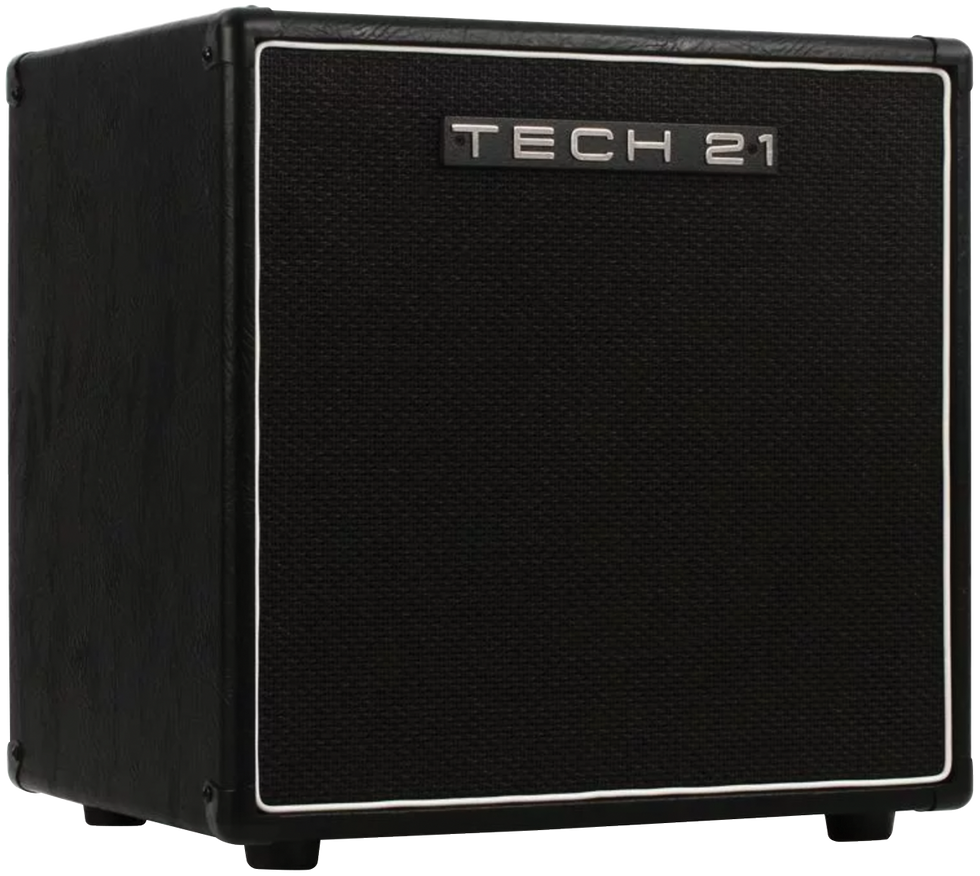 A 200-watt cab that's designed with a nod to the digital set, with a powerful 3-band EQ and a defeatable tweeter. It comes it at a manageable 29 pounds.
$449 street
Line 6 Powercab 212 Plus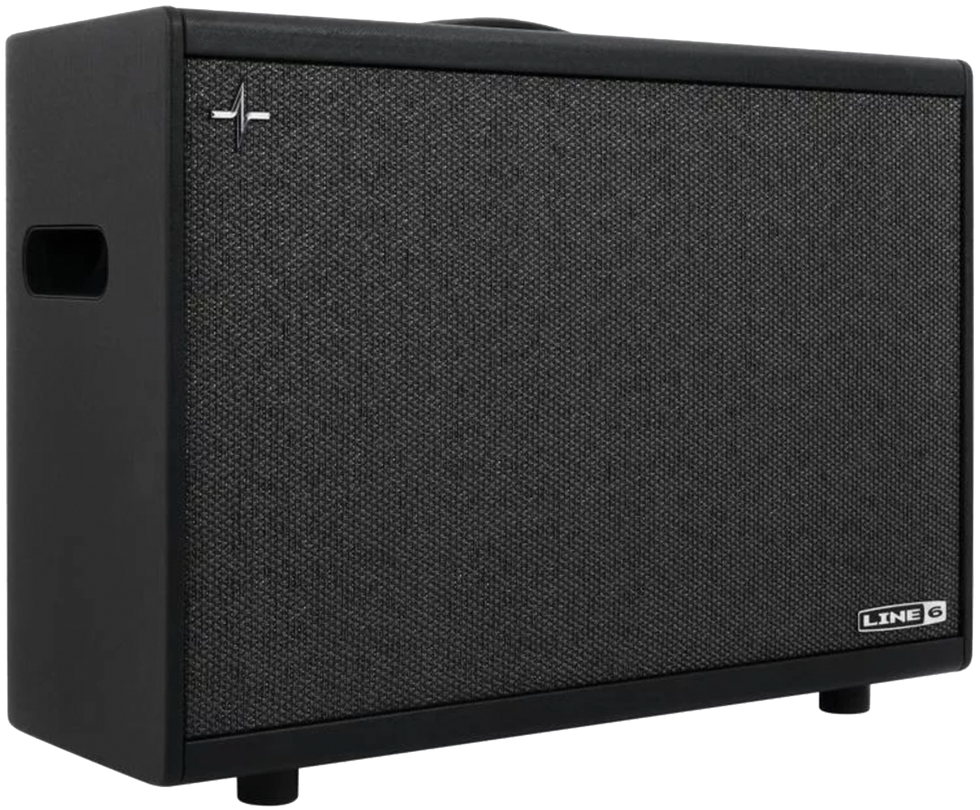 Need a more elaborate setup? This 500-watt, 2x12 is loaded with MIDI, dual outputs and inputs, 12 different onboard speaker emulations, and room for up to 128 of your own impulse responses.
$1,399 street
ValveTrain PowerTrain Studio 20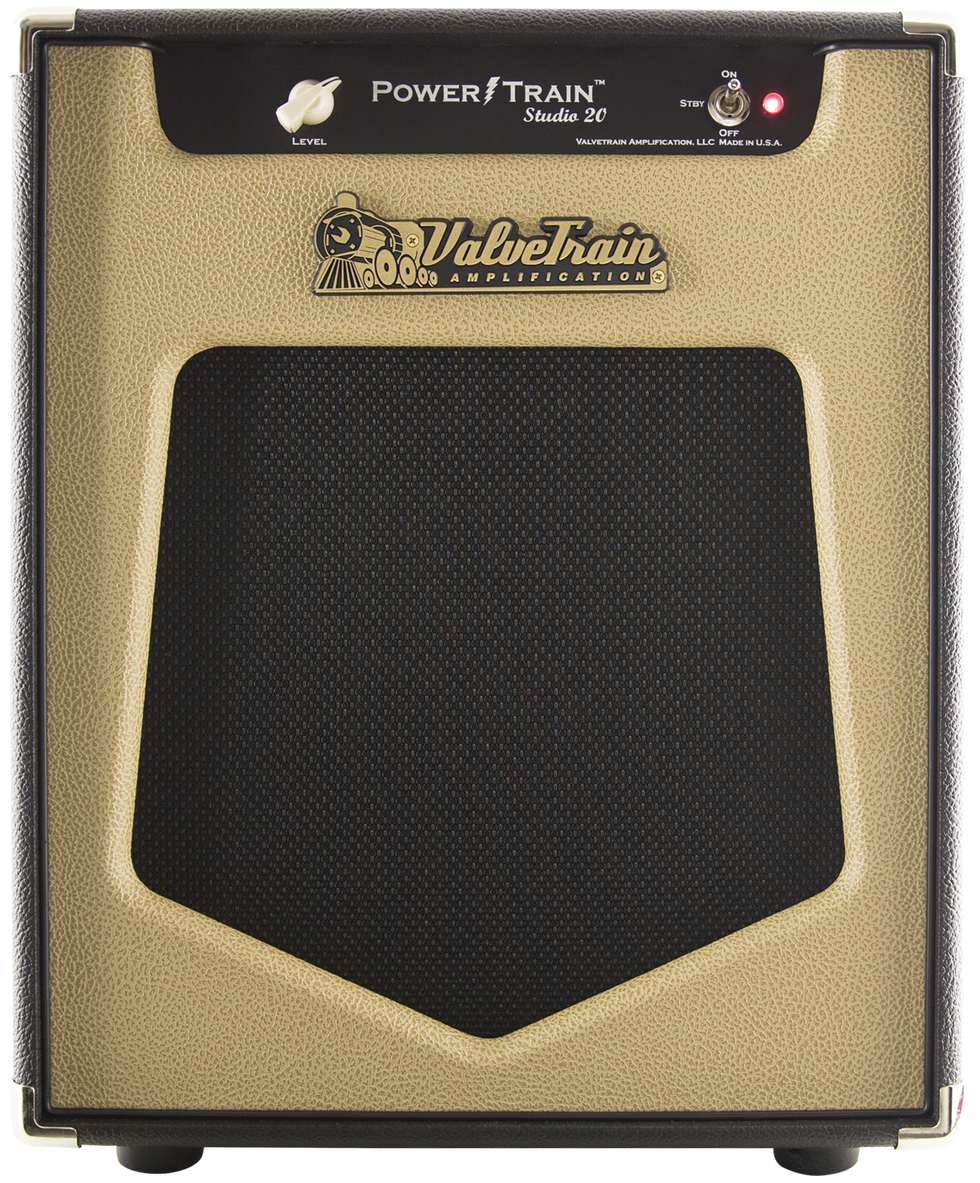 Going the digital route but still want the glowing glass? This loud and portable cab uses two 6V6 power tubes and a 12AX7 preamp tube. Another great feature is the dead-simple, 1-dial control panel.
$1,199 street
Plus—Zakk Wylde's favorite emojis, that time I was Kurt Russell in Antarctica, and what I said to Rodney D. at his house party.
Although there have been times when I thought, "Maybe I should, for posterity's sake," I don't keep a personal journal. A) Who's actually gonna read it? And B) am I really going to stick with it? (I do keep a dream journal for my own amusement from time to time, though. There's some weird shit in there.)
Looking back over nearly 12 years at Premier Guitar, there are a fair number of funny/batshit things that've happened on the job, too. Not as bizarre as my dreams, but unusual enough that PG "posterity" might get a laugh or two out of them. Here's a handful of standouts.
1) We've done Rig Rundowns with some pretty high-profile players over the years. Pretty much all of them get that YouTube is full of d-bag trolls. Even everyday idiots like you and me know that. So imagine my surprise one day when a call was patched through from one of the most well-known guitarists of the '80s (name withheld to protect the thin-skinned/arrogant). We'd recently published a Rig Rundown with said artist, and—despite being in the public eye for close to half a century—they were apparently unaware people shit-talk on the internet.
Them: I want the comments deleted or the video down.
Me: That's what people do online. I recommend not reading the comments.
Them: I'm fucking pissed. These people are assholes. They have no respect. I'd like to see them do what I do.
Me: Yes, there are a lot of assholes. But if they're not engaging in hate speech or libel, we let them be—they're impossible to keep up with.
Them: Okay, then I want the video down.
Me: We invested a lot of time and money in this, and the overwhelming majority of viewers are being respectful and complimentary. It's better for you and us if we just let it be.
Them: This is fucking bullshit. You guys suck. [Line goes dead.]
Me: Good talk.
It felt like John Carpenter's The Thing, minus fluid-gushing creatures.
2) Thankfully, most interactions with artists are quite the opposite—famous or not, they're overwhelmingly positive, friendly, and grateful. But nothing quite compares to texting or emailing the mighty Zakk Wylde. When we approached him about penning his Fret 'n' Wylde column, he was all in. The series was short-lived due to his hectic schedule, yet while it lasted, all our interactions, whether via email or text, were a hoot. Full of familial sentiments ("Father Shawn!"), brimming with enthusiasm, and replete with devil-horn and flexing-muscle emojis. (Hope you're well, Father Zakk!)
3) Late one deadline night about 10 years ago, alone in the office, I decided to take a break and crank up our Vox AC30—not in our sound room, in my own office. Twenty minutes later, I almost pooped myself when a security team appeared unannounced in the darkened hallway. Note to self: AC30s set off alarm systems.

4) Also about a decade ago, in the middle of a brutal Midwest snowstorm, our power went out the night of another big deadline. Art director Meghan Molumby, managing editor Tessa Jeffers, and I had to unplug our computers and a couple lamps, and lug them to a neighboring business that had a generator. We spent most the night pounding away at keyboards with half-numb, fingerless-gloved hands and watching our breath puff up into darkness as tiny space heaters almost kept our teeth from chattering audibly. It felt like John Carpenter's The Thing, minus fluid-gushing creatures.
5) Not too long after PG started our annual Mystery Stocking promotion, we received as a donation a bizarre headless, double-sided instrument—guitar on one side, bass on the other—from a company none of us had heard of before. The 6-string side was missing a bridge saddle, and both sides were pretty much ergonomically unplayable, so we didn't include it in the booty. The next year, we received the updated model, complete with headstock and the proper number of saddles. Both remain heavily guarded at PG HQ.
As with your job, I'm sure, there are countless other memories that bring a laugh, a cringe, or a tear to the eye … maybe all three. Some can't be shared without implicating the guilty more than is advisable. Some—like coworkers heating cans of soup on a space heater,helping themselves to subordinate employees' lunches, or lying about smoking in the office despite ashes being all over their desk—aren't as funny if you don't know the people. Others are maybe slightly too mundane for publication—cramping into darkened tornado shelters as sirens blare, or combing through rubble from raccoon break-ins with fellow employees—but they're no less memorable or endearing, if not simply for the (mostly) lovely people they're tied to.
Anyway, thanks for listening. Maybe next time I'll fill you in on that time I dreamt I was at Rodney Dangerfield's house party and stupidly said, "Hey Rodney—did somebody step on a duck!?"