See the guitars, amps, and effects used by Billie Joe Armstrong, Mike Dirnt, and Jason White on Greenday's spring 2013 "99 Revolutions' tour in support of their three latest albums, 'Uno,' 'Dos,' and 'Tre'.'
Jason White's Gibson ES-335
For acoustic needs, White goes with one of his two Gibson ES-335s that are outfitted with a Fishman piezo pickup and plugged into a Fishman Aura preamp with a stereo cable (dreadnought setting selects on the preamp) and into the front of his amps. He utilizes the ES-335s on songs like "King For a Day," "Minority," "Jesus Suburbia," and "Boulevard of Broken Dreams" (which has a capo on the first fret).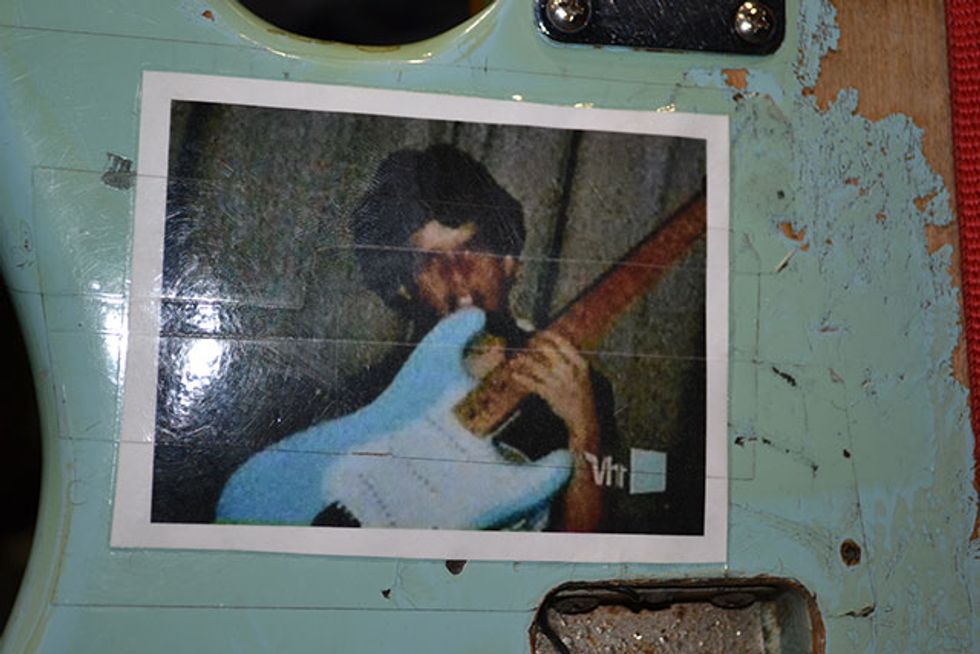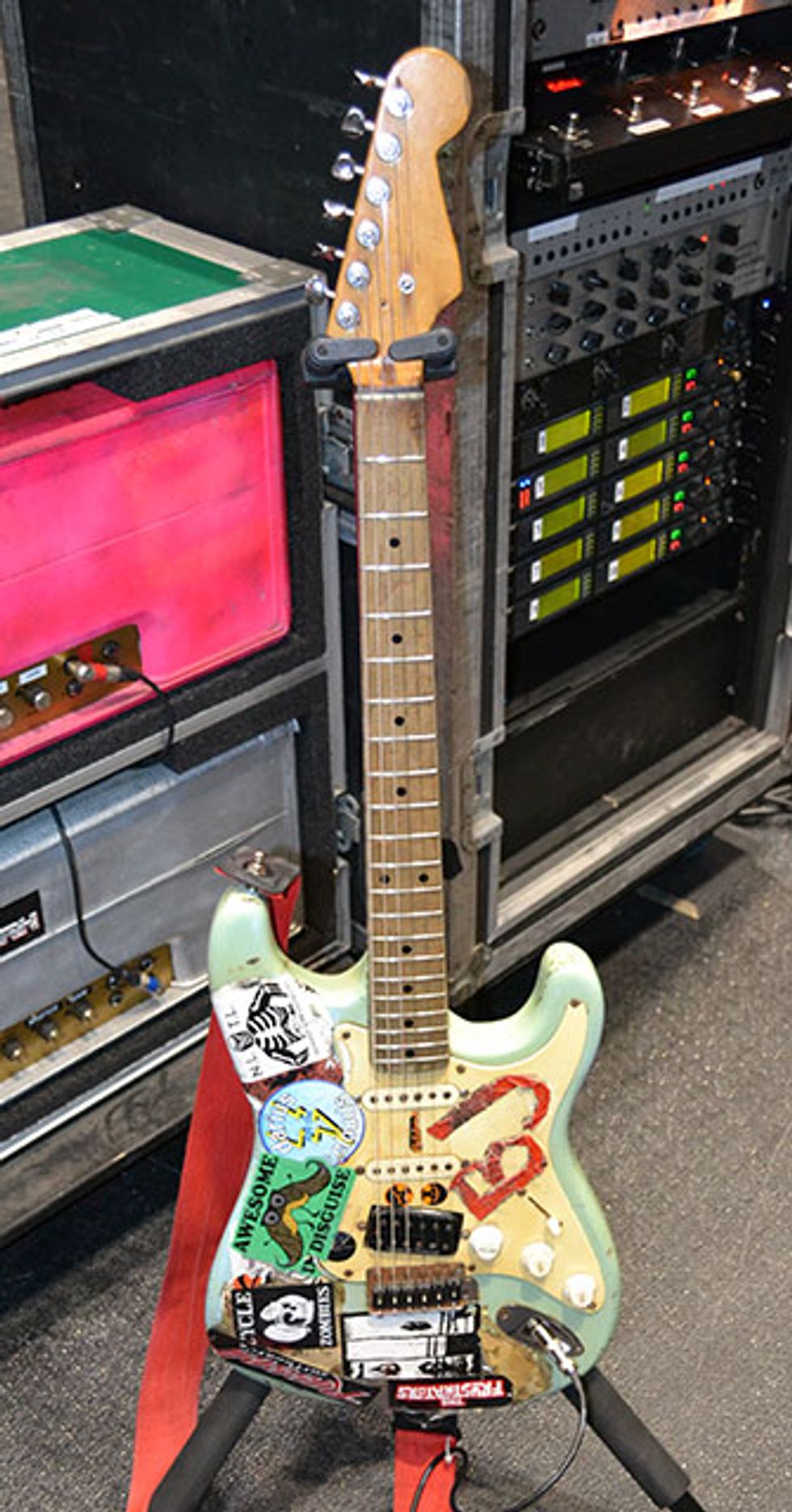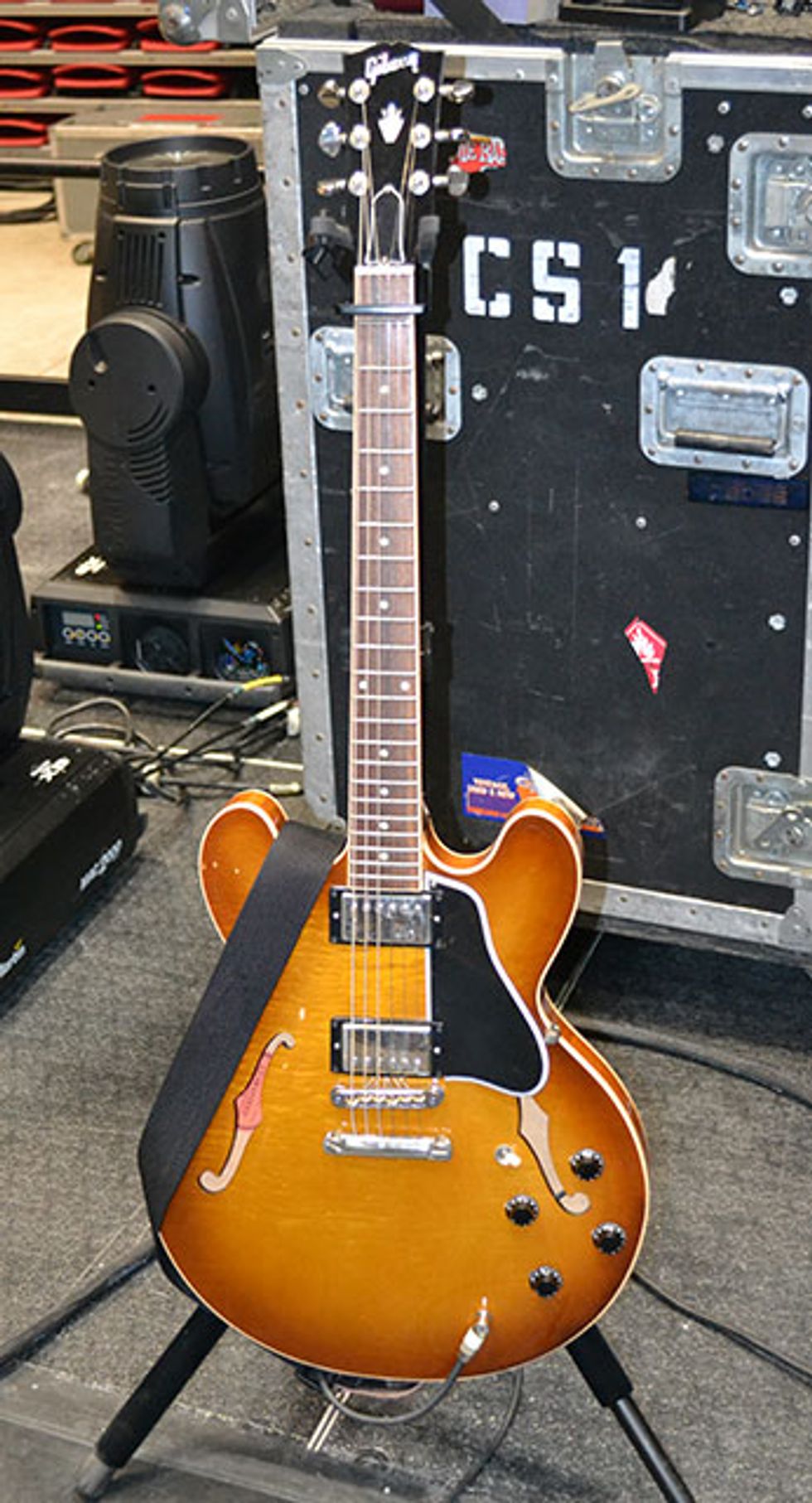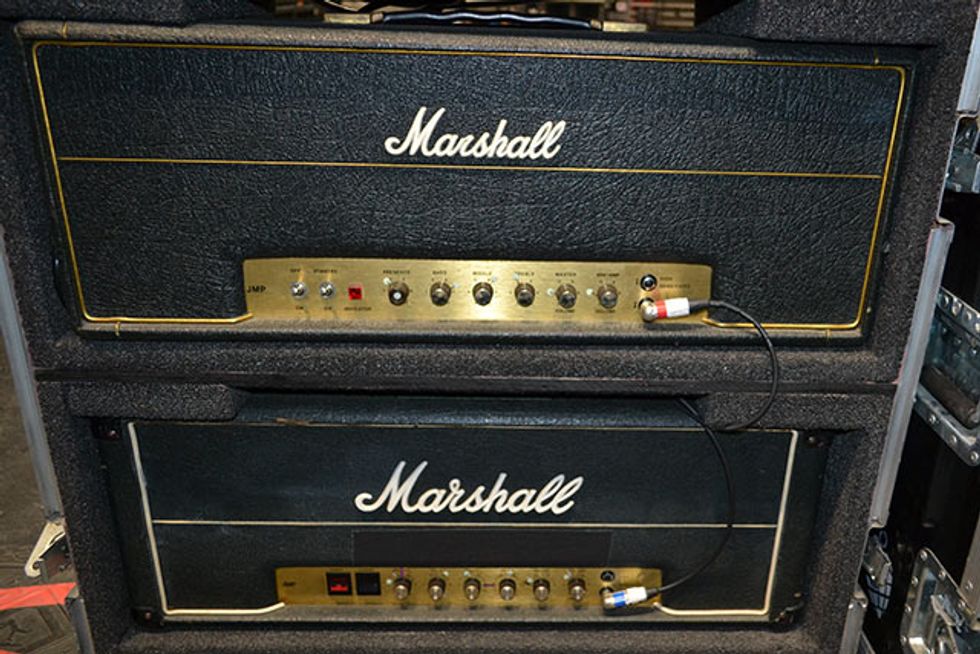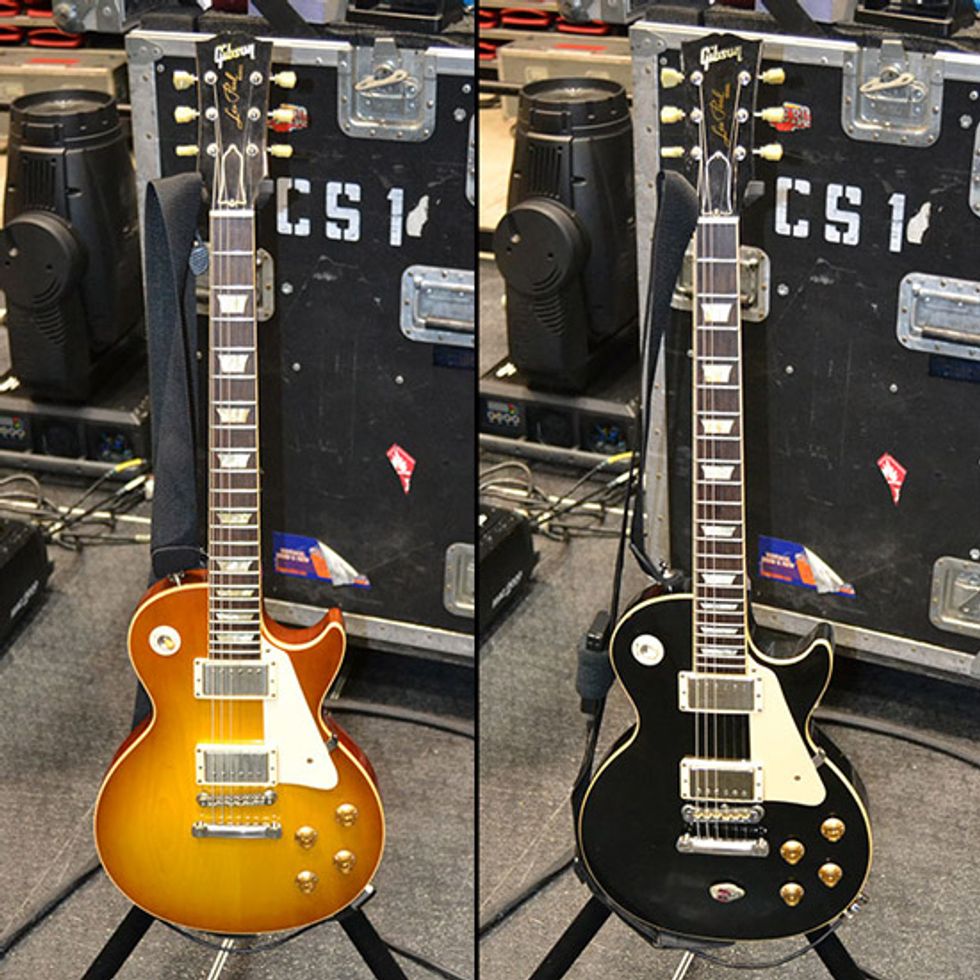 Also! Click here to watch our video Rig Rundown with Green Day's guitar techs.