See the new electric, acoustic, and bass guitars from Musikmesse 2013.
"Nick Page's Interceptor features a celluloid-bound, reverse-Rick-style body made of mahogany, and a neck of the same. Both are oiled on back with oil from the luthier's busted BMW engine, and the humbuckers are PAF-voiced models from Amber Pickups."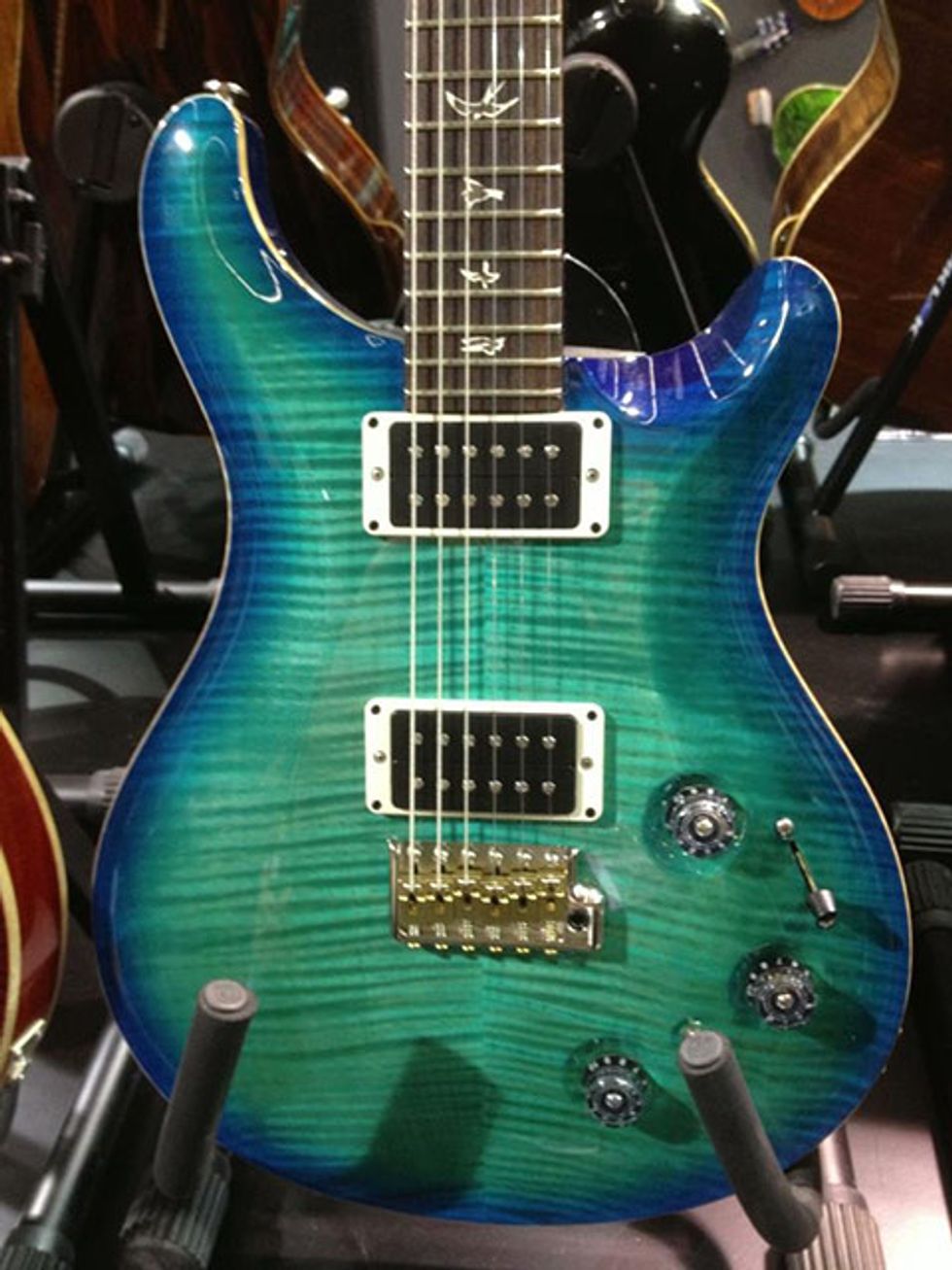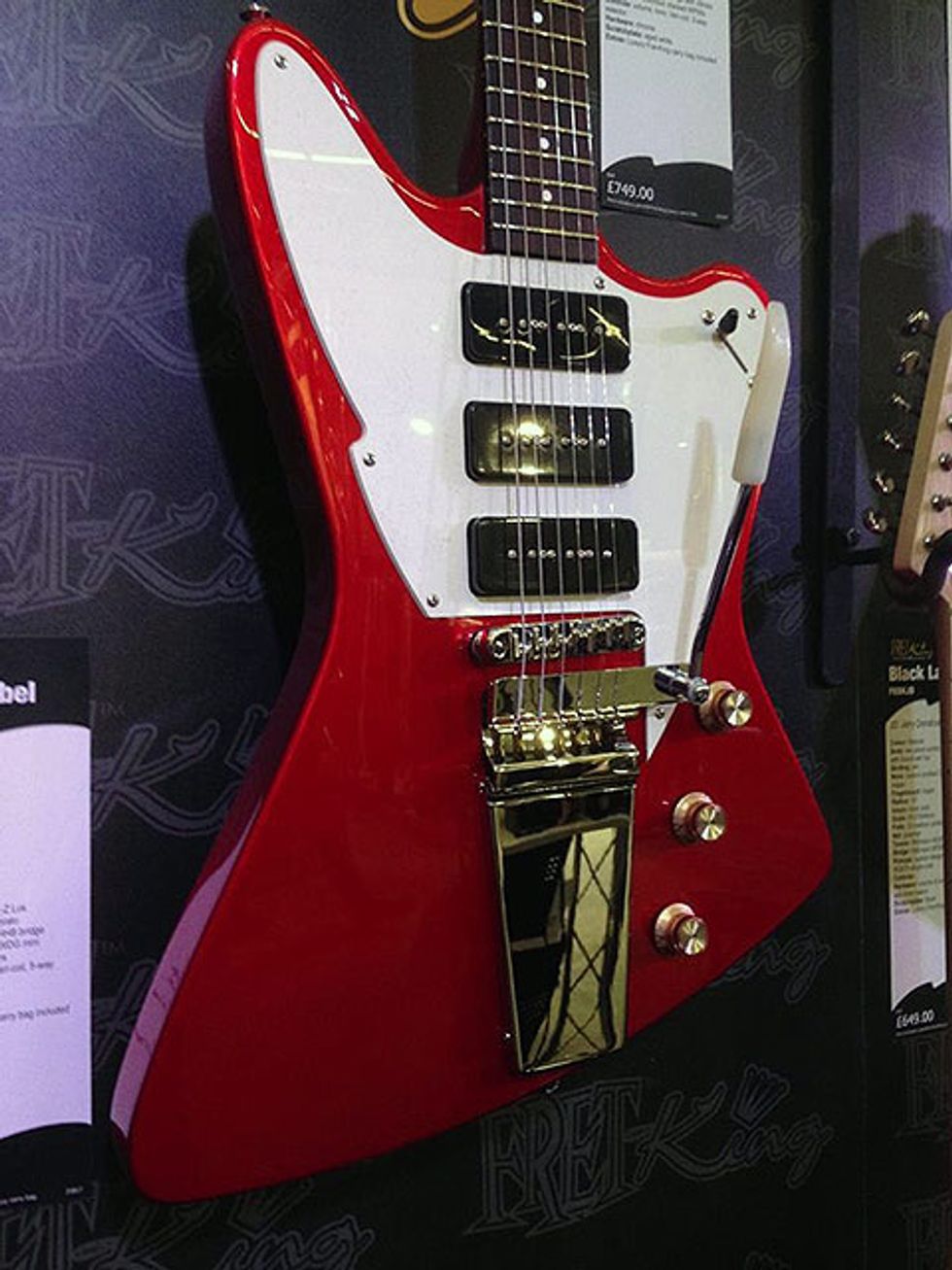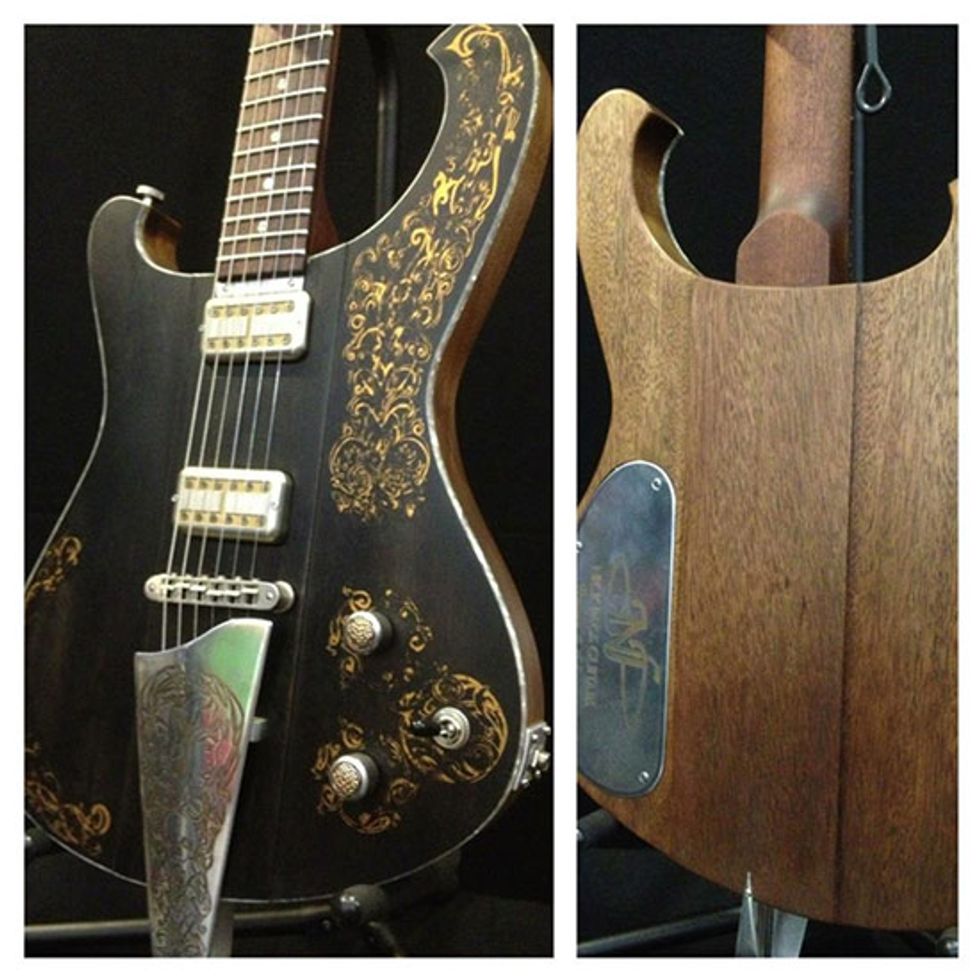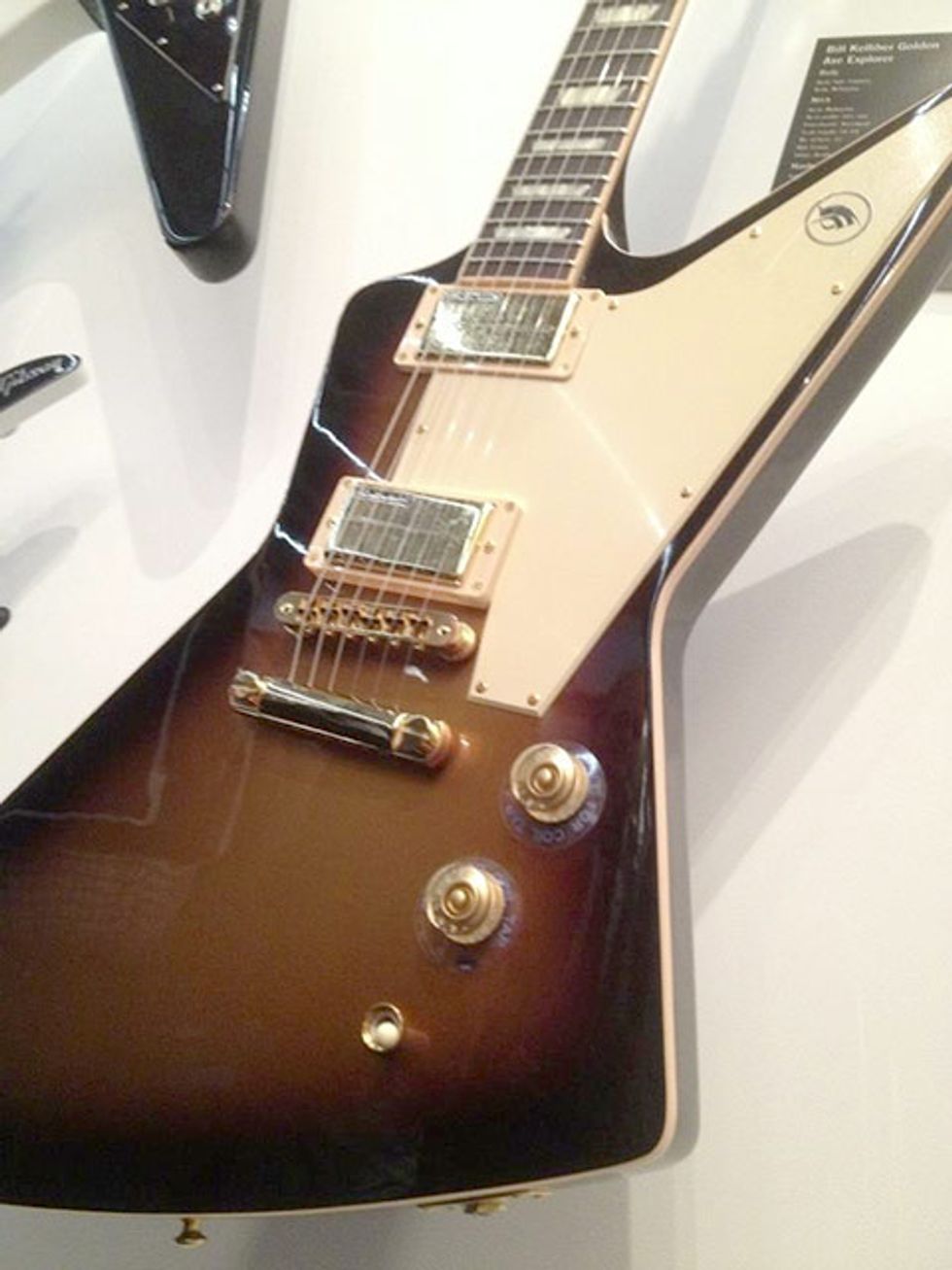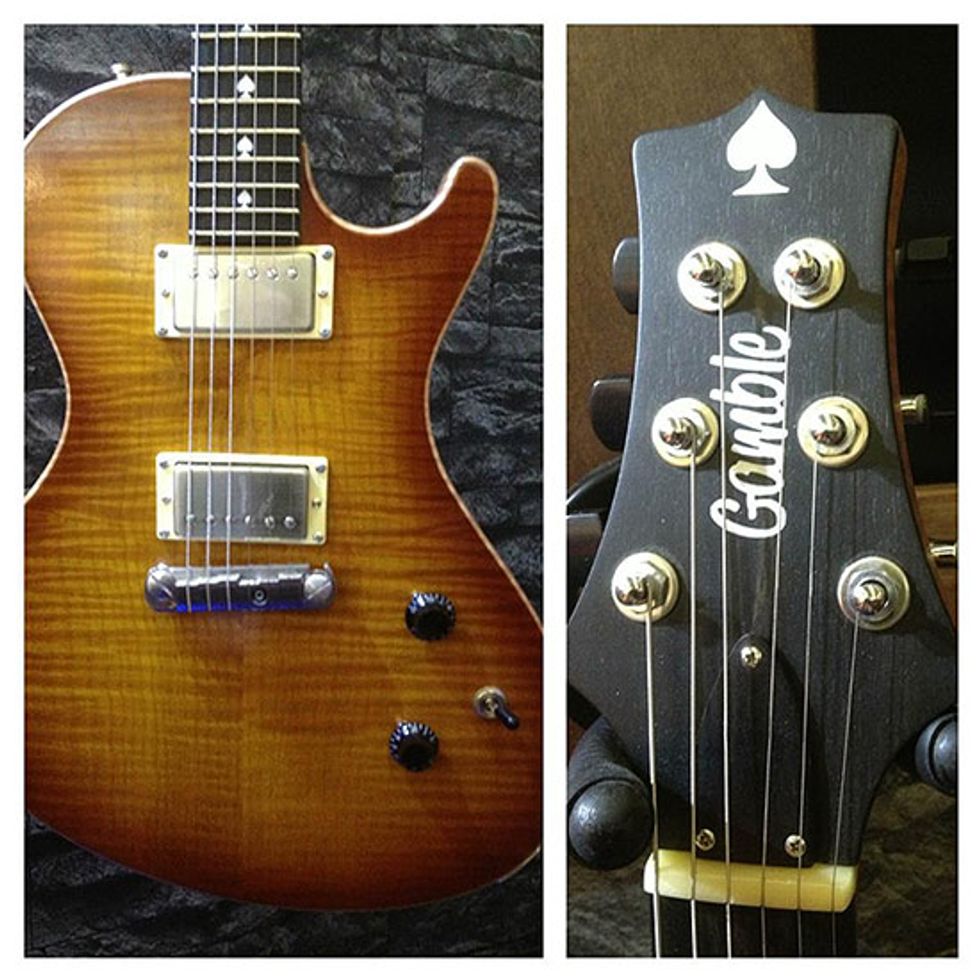 Also click here to see our gallery of new amps, effects, and accessories from Musikmesse 2013.