30 pedalboards used by Premier Guitar readers
"Schneider identified himself as, ""just a rock 'n' roll guitar player"" who goes by the stage name ""Sugapablo."" His signal chain is a Korg Pitchblack tuner into a Blackstar HT-Drive 16V Valve Overdrive, Dunlop Rotovibe, Classic Dunlop Cry Baby Wah, MXR Carbon Copy Delay, and ISP Decimator Noise Reduction Pedal on a Pedaltrain board. The Blackstar has its own 16-volt power supply, while the rest is powered by a Visual Sound 1Spot. He uses DiMarzio cables throughout."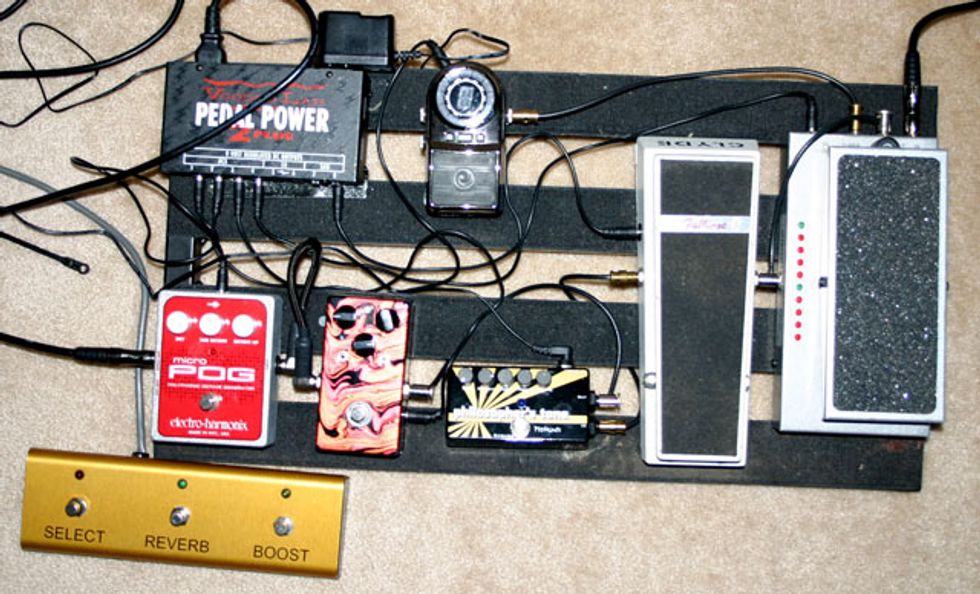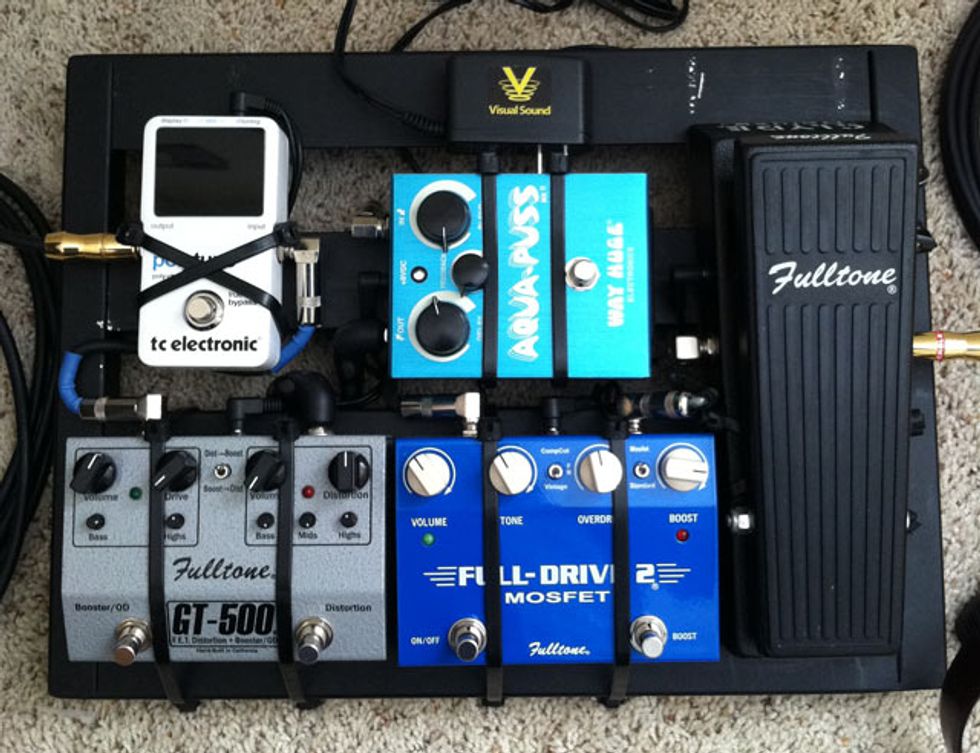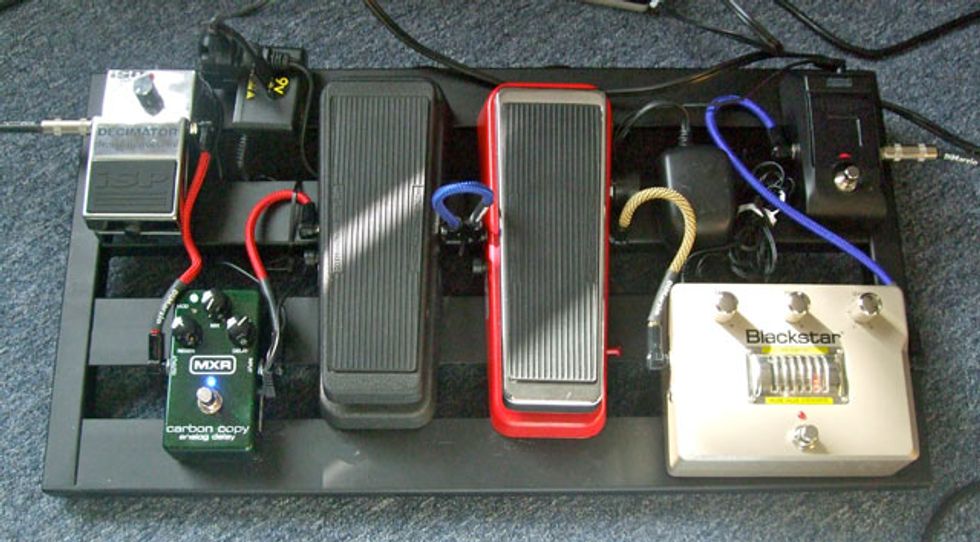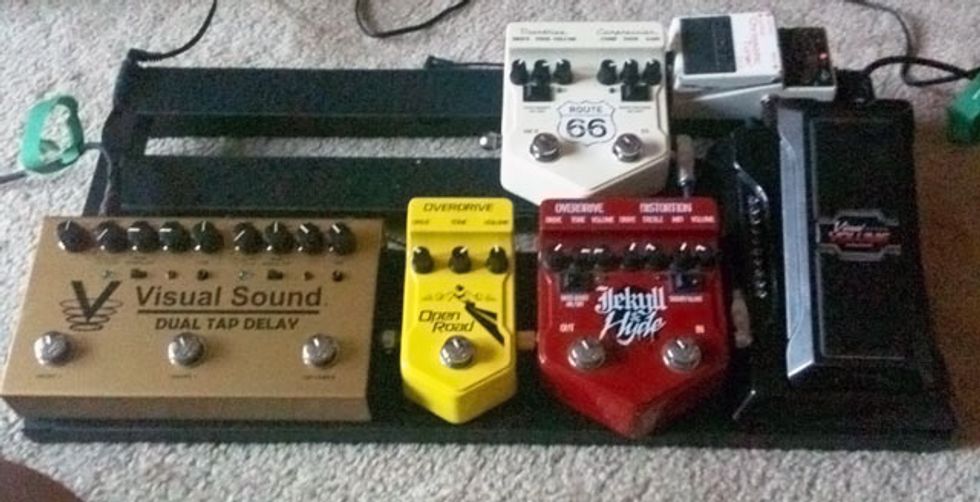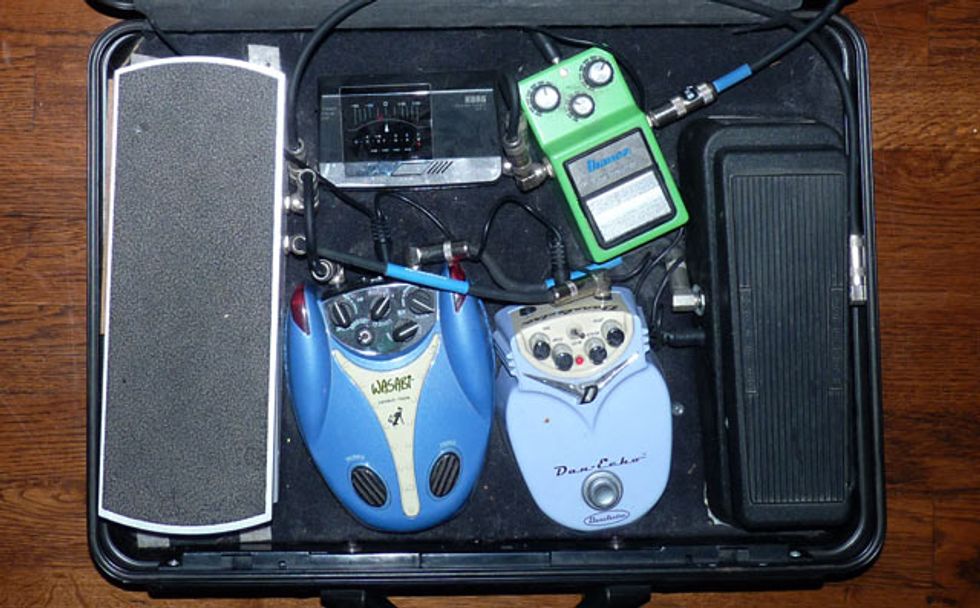 Submit your photos and captions to rebecca@premierguitar.com to be included in our next pedalboards gallery. If you've already submitted your photos, there's no need to resubmit, just keep an eye out for a future gallery.