Check out the gear the guys are using on tour.
Joe Perry's Ernie Ball/Music Man 6-String Bass
Perry uses this short-scale, 6-string bass with a Floyd Rose tremolo for "Back in the Saddle". He plays lead on the guitar, and it's tuned a step down and strung with .045 -.105 strings.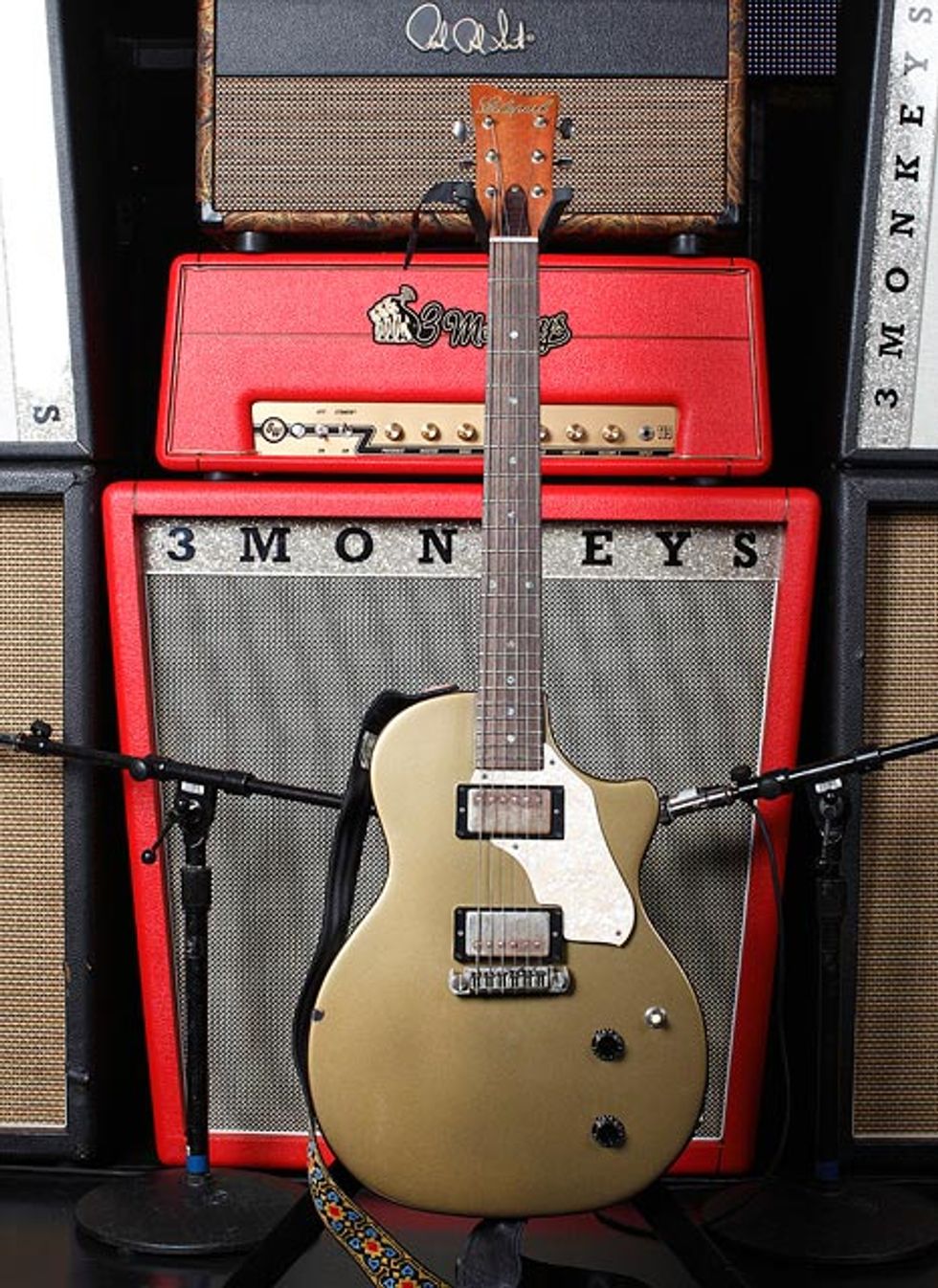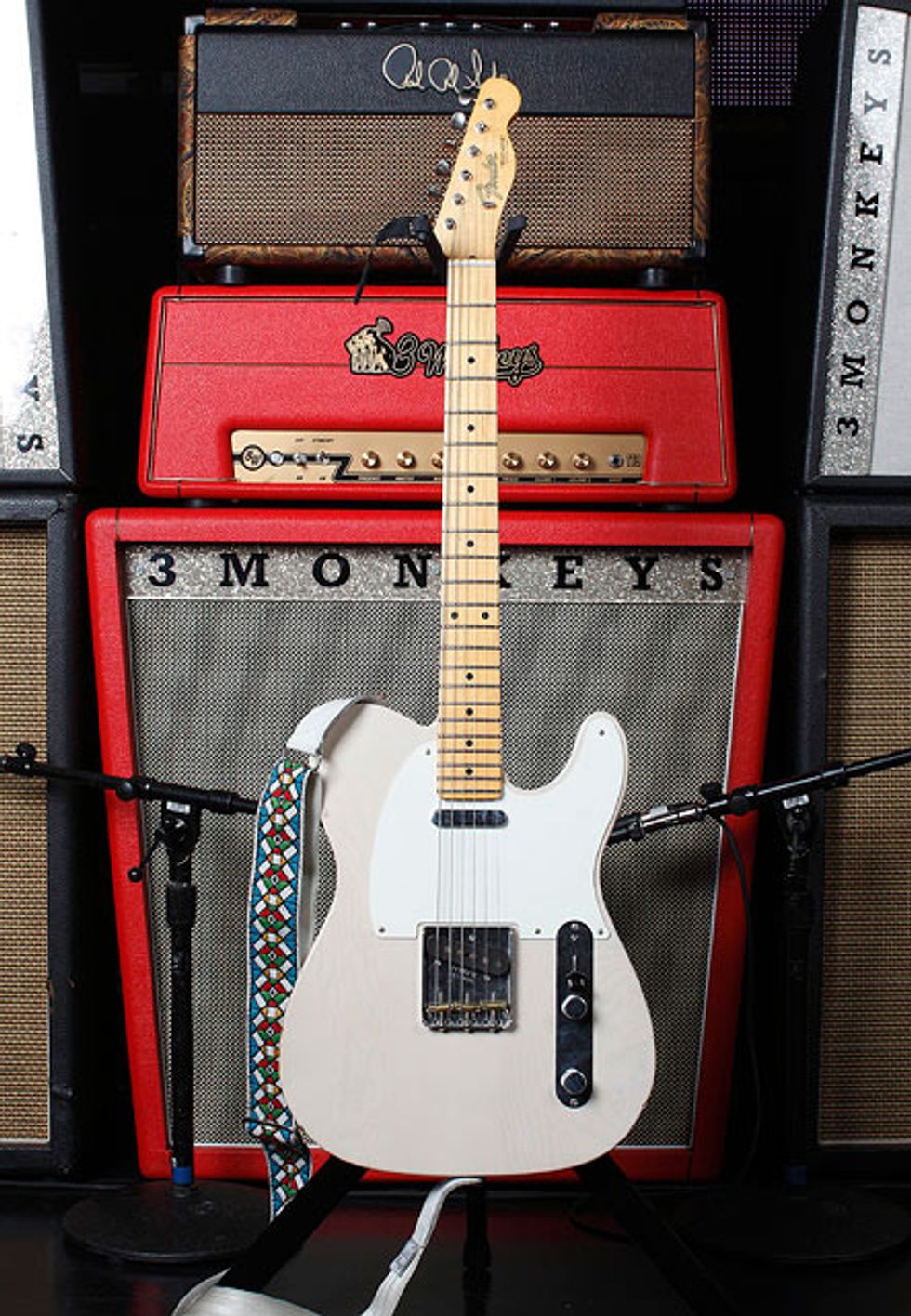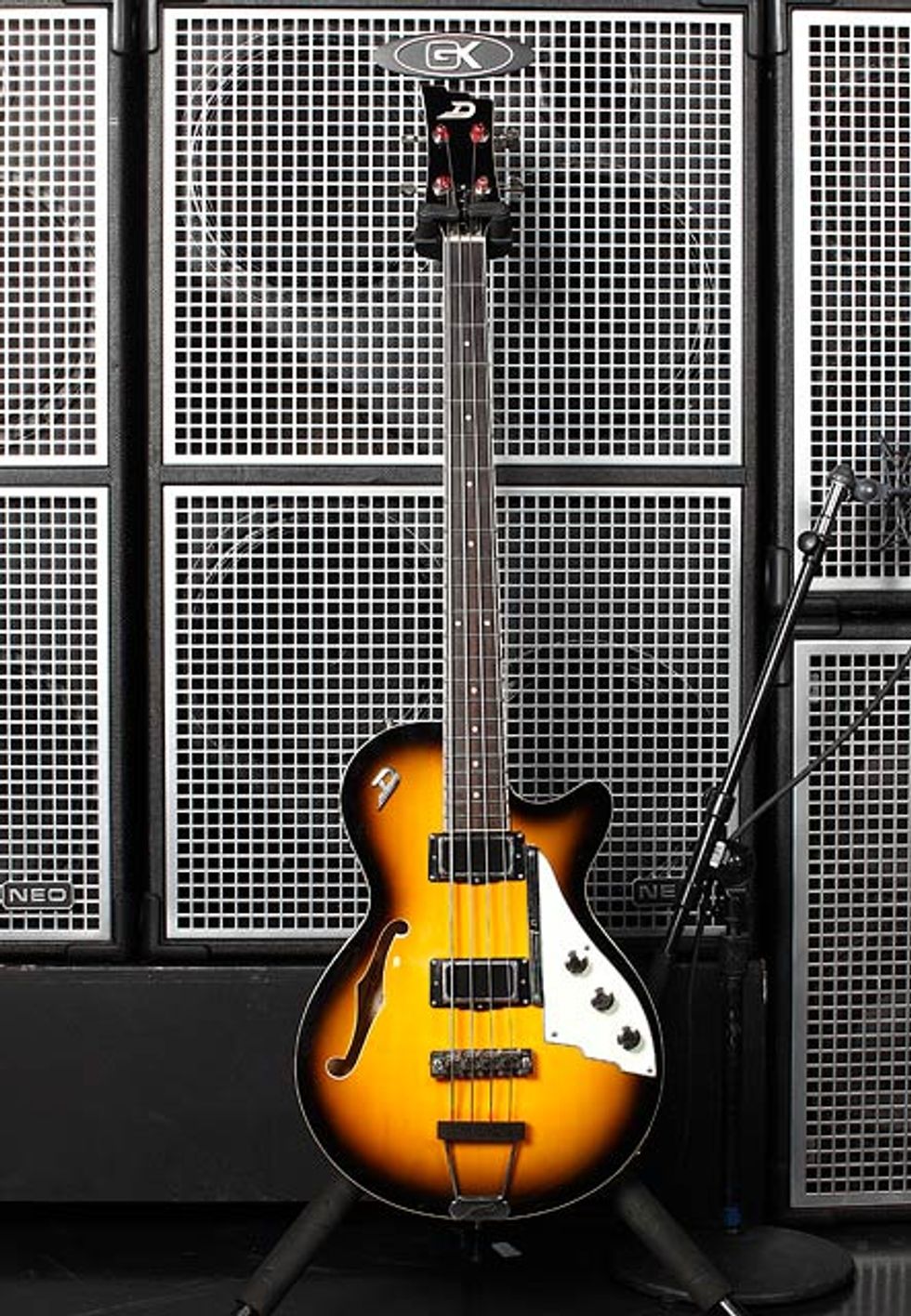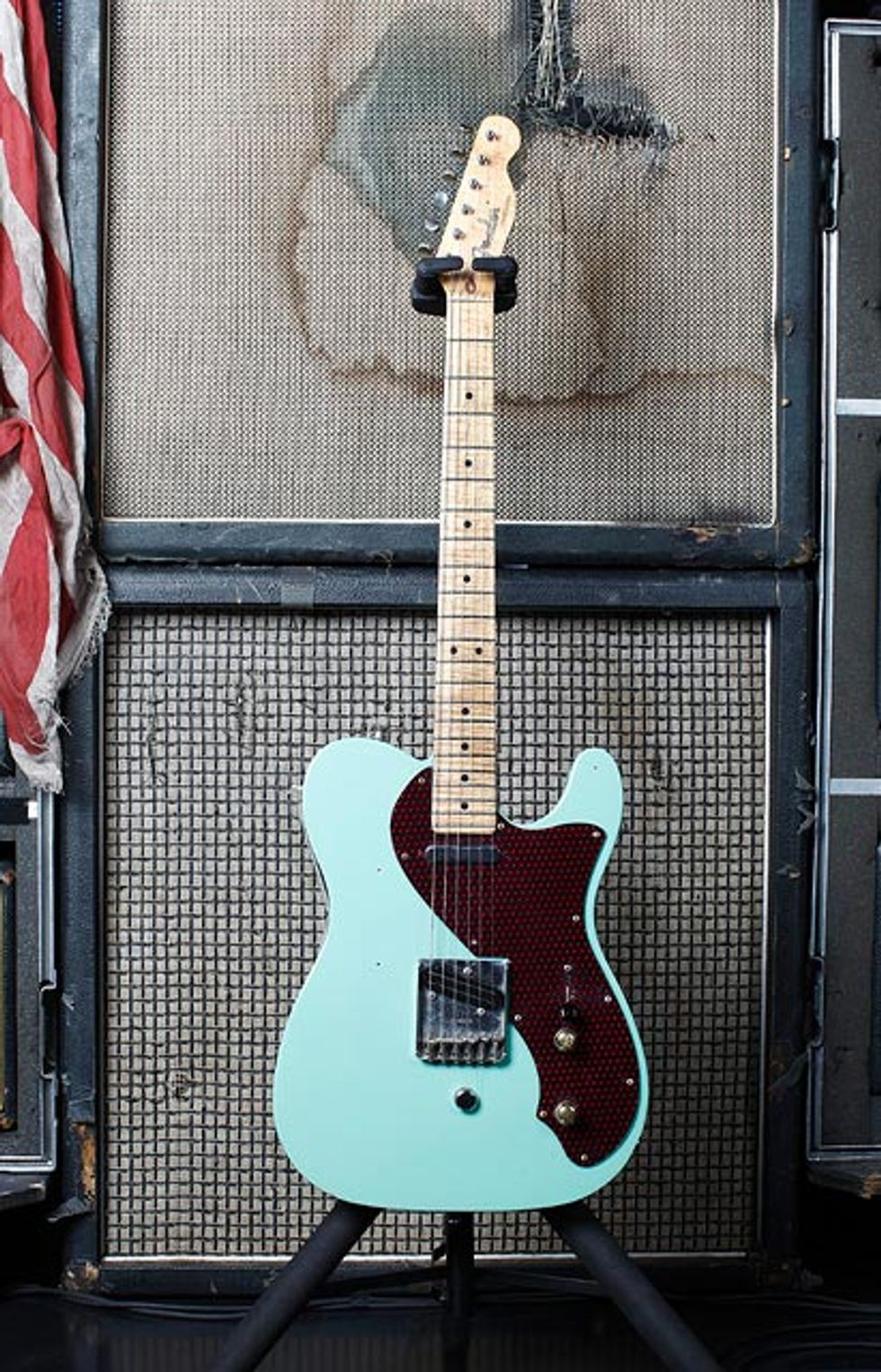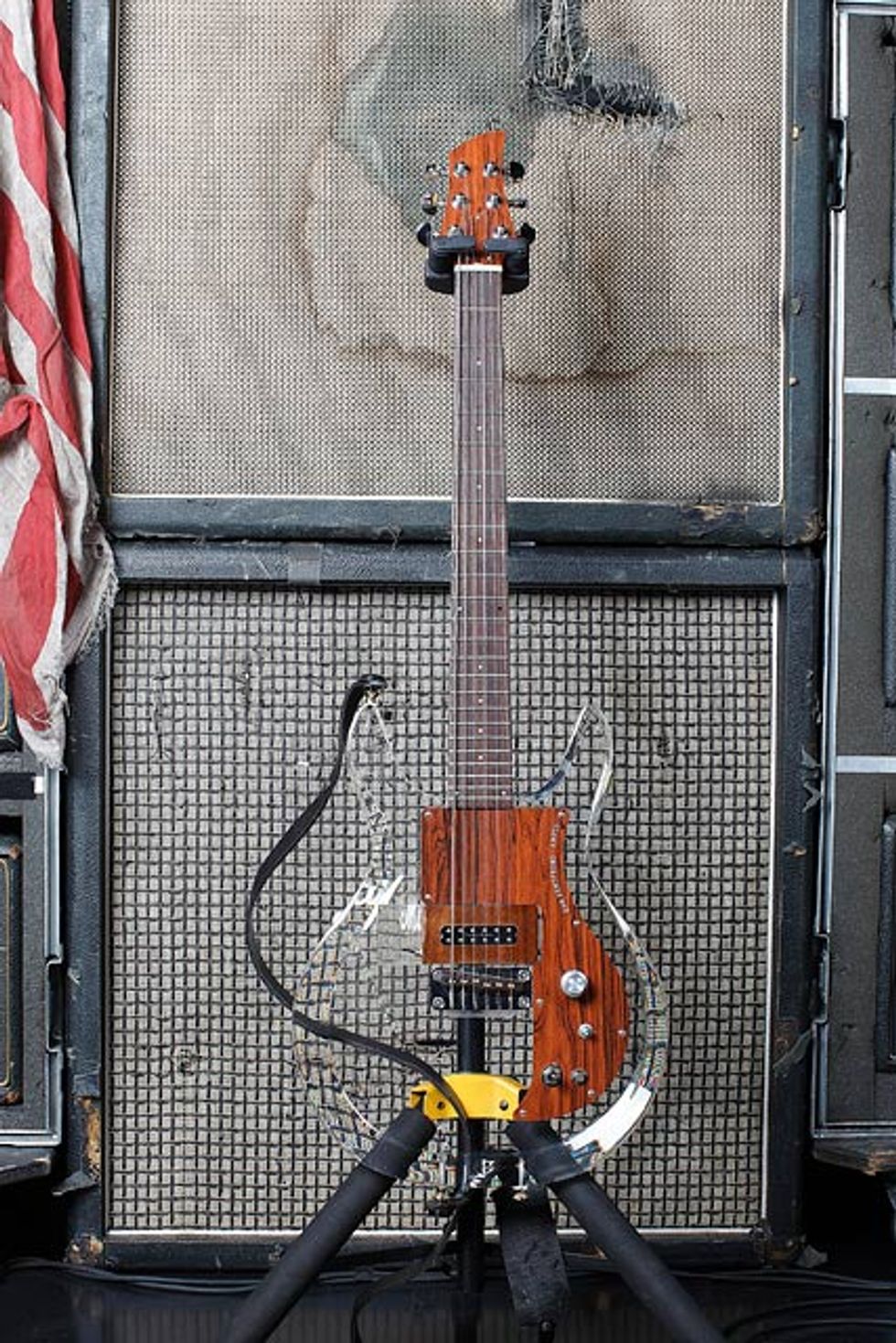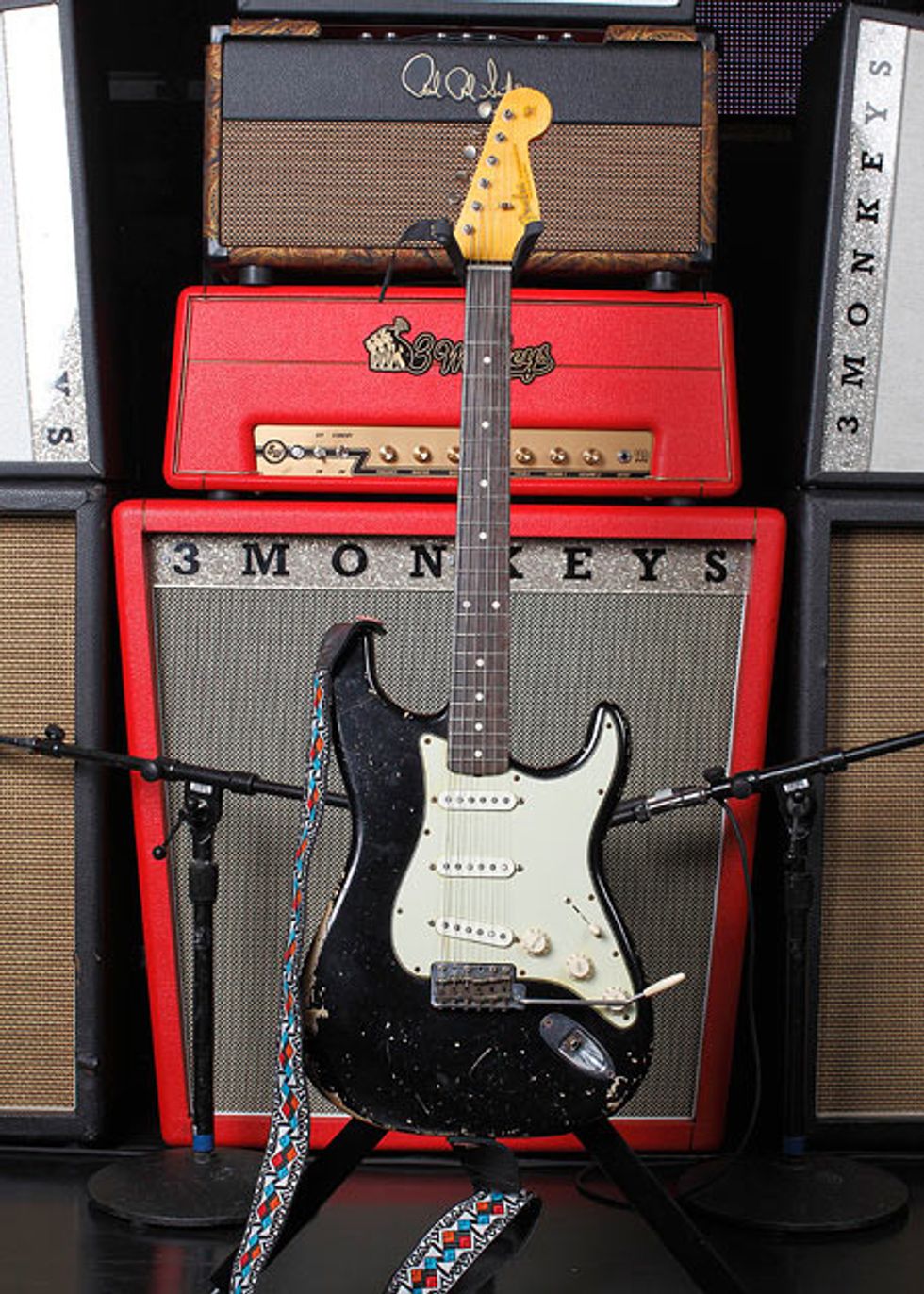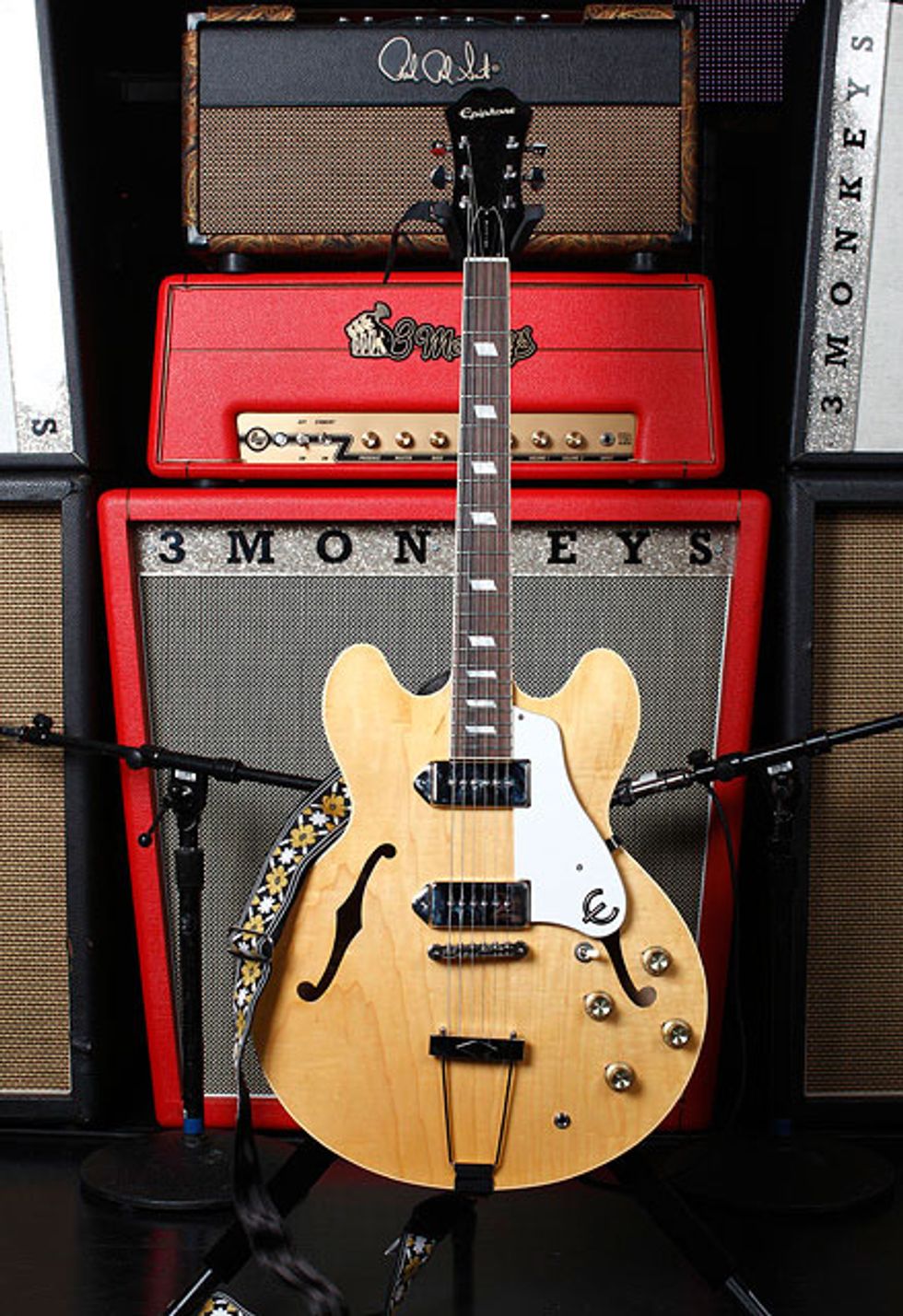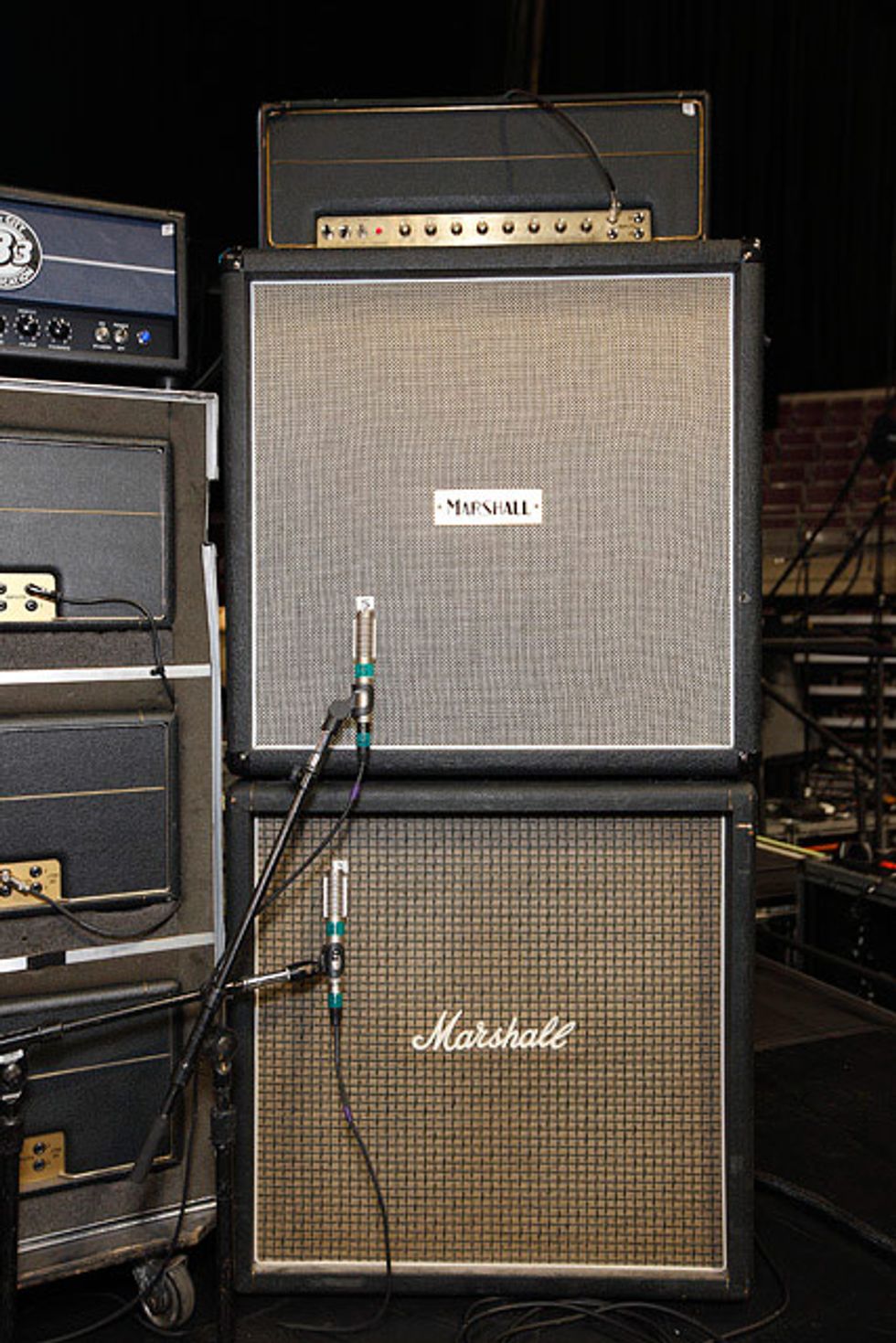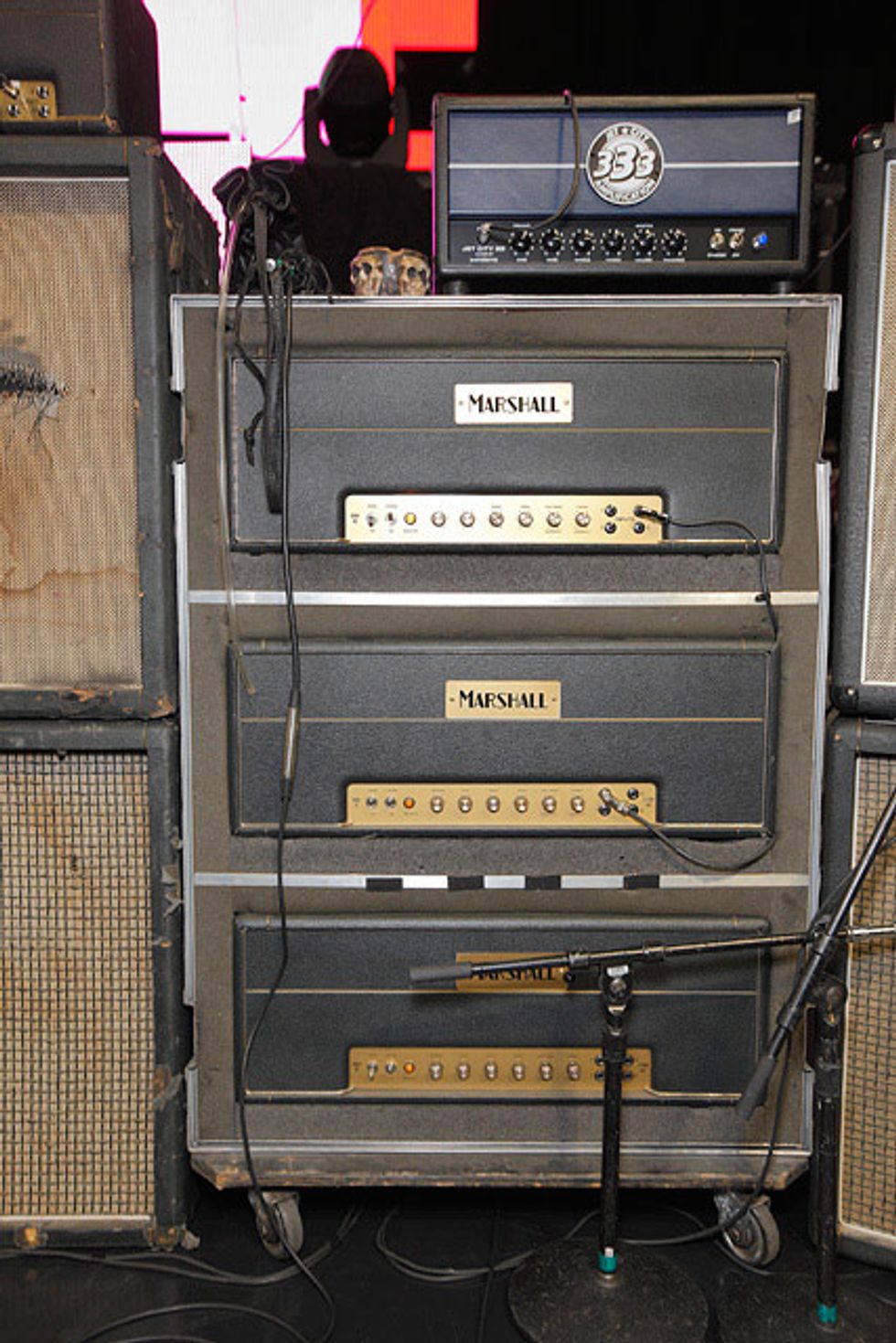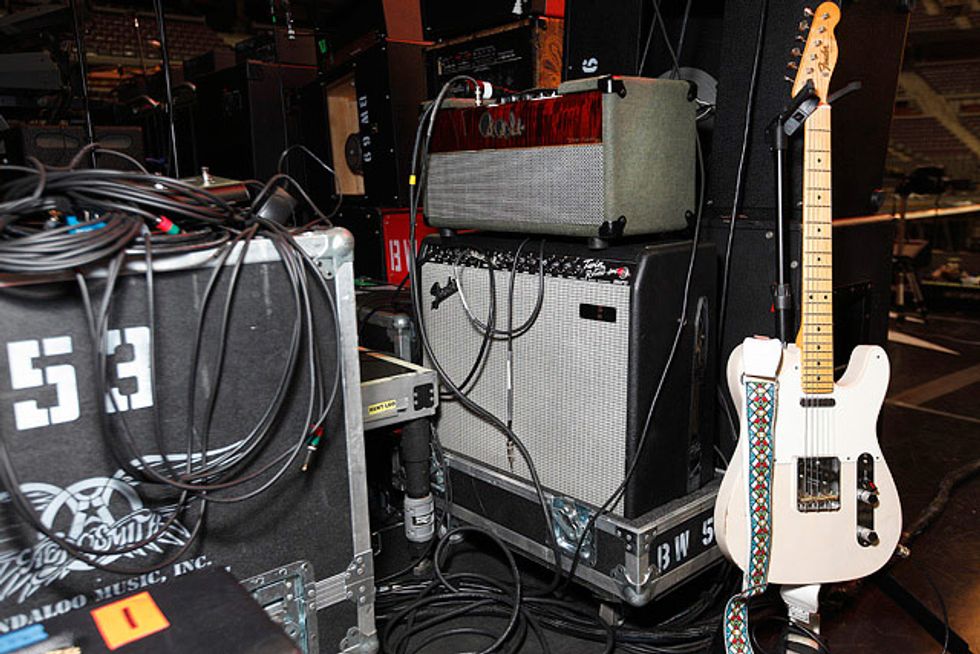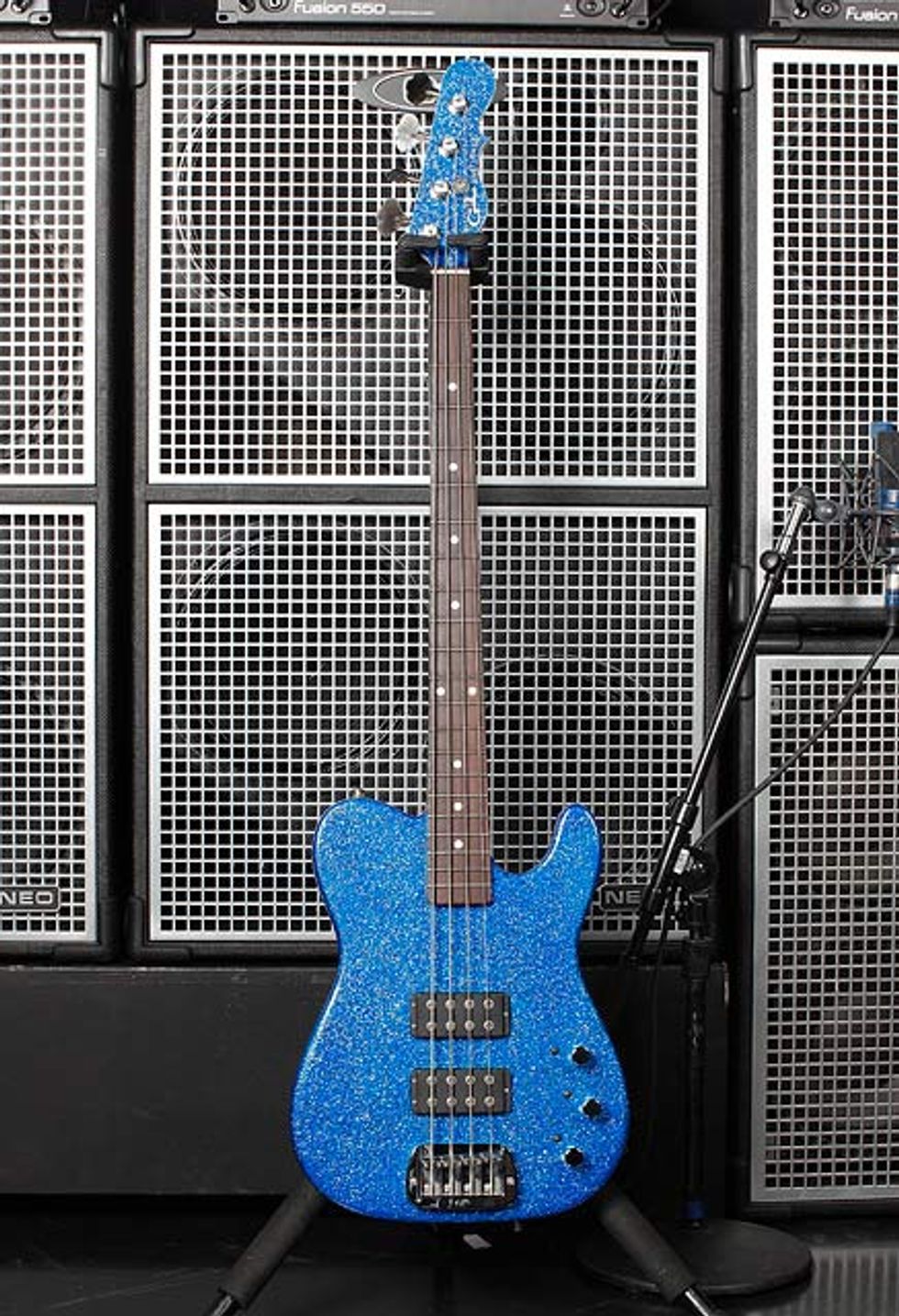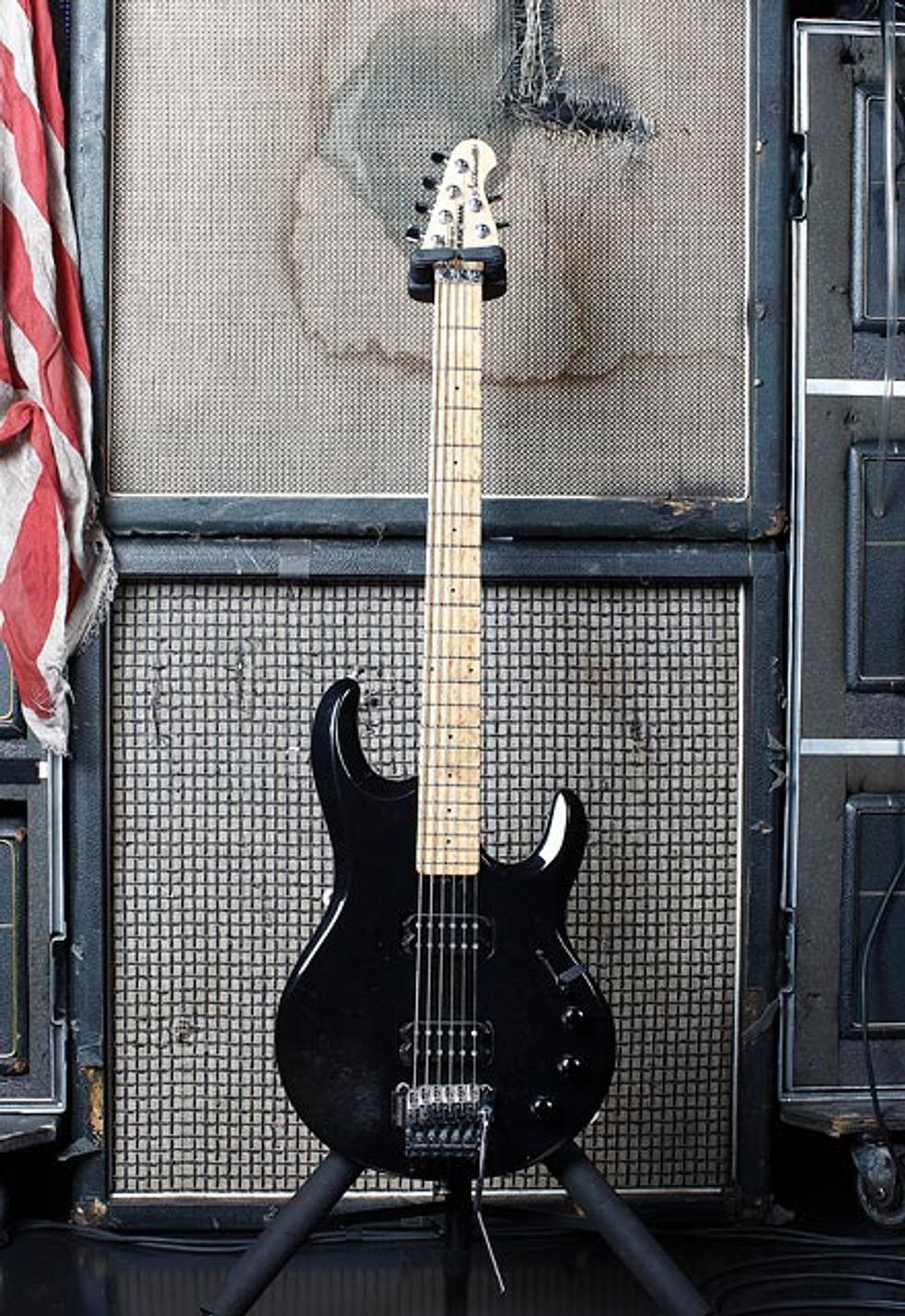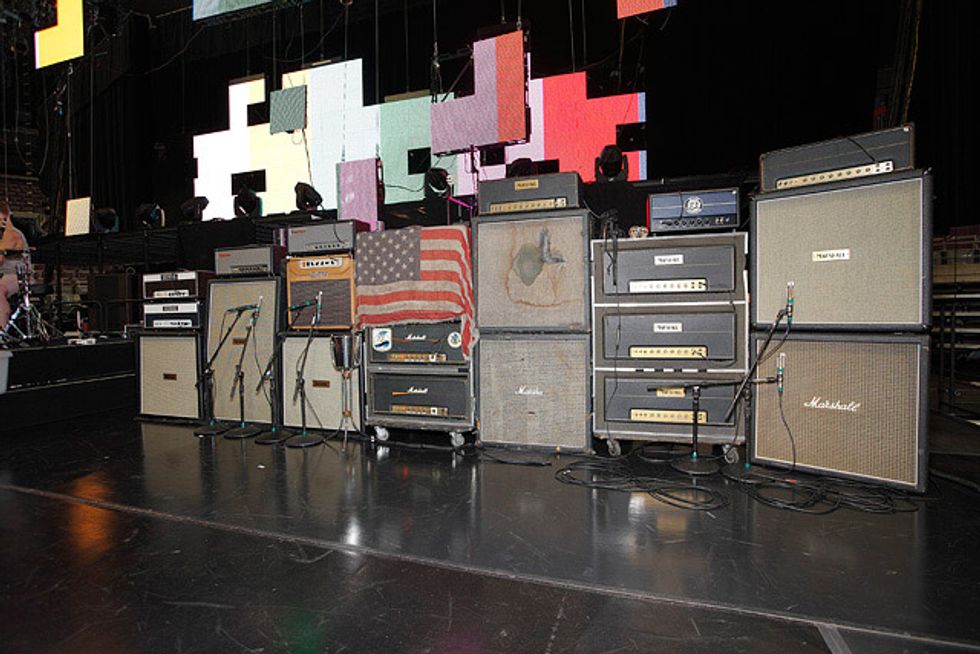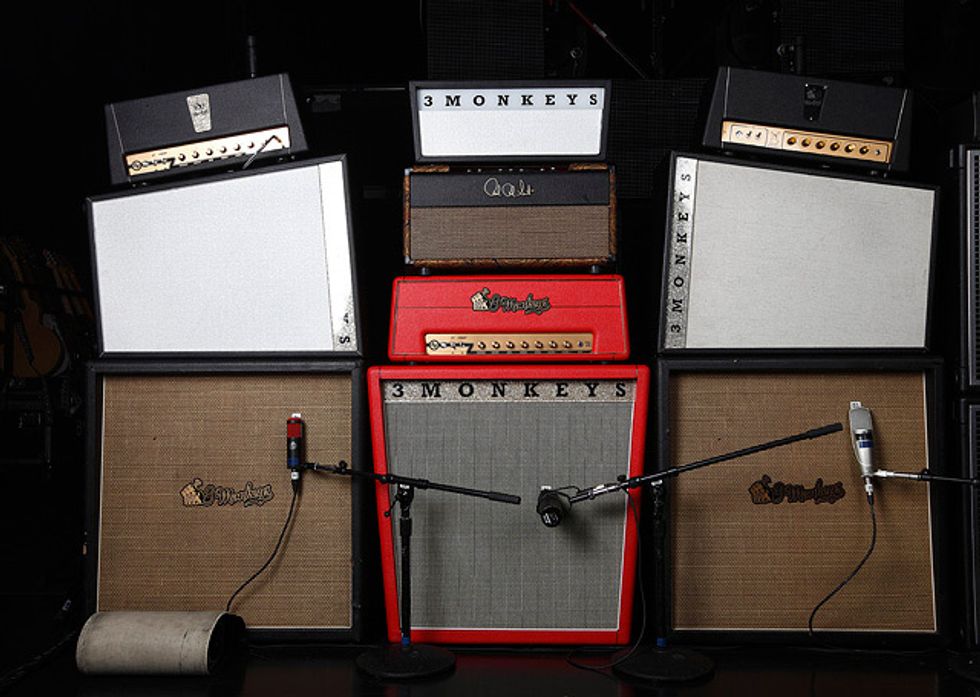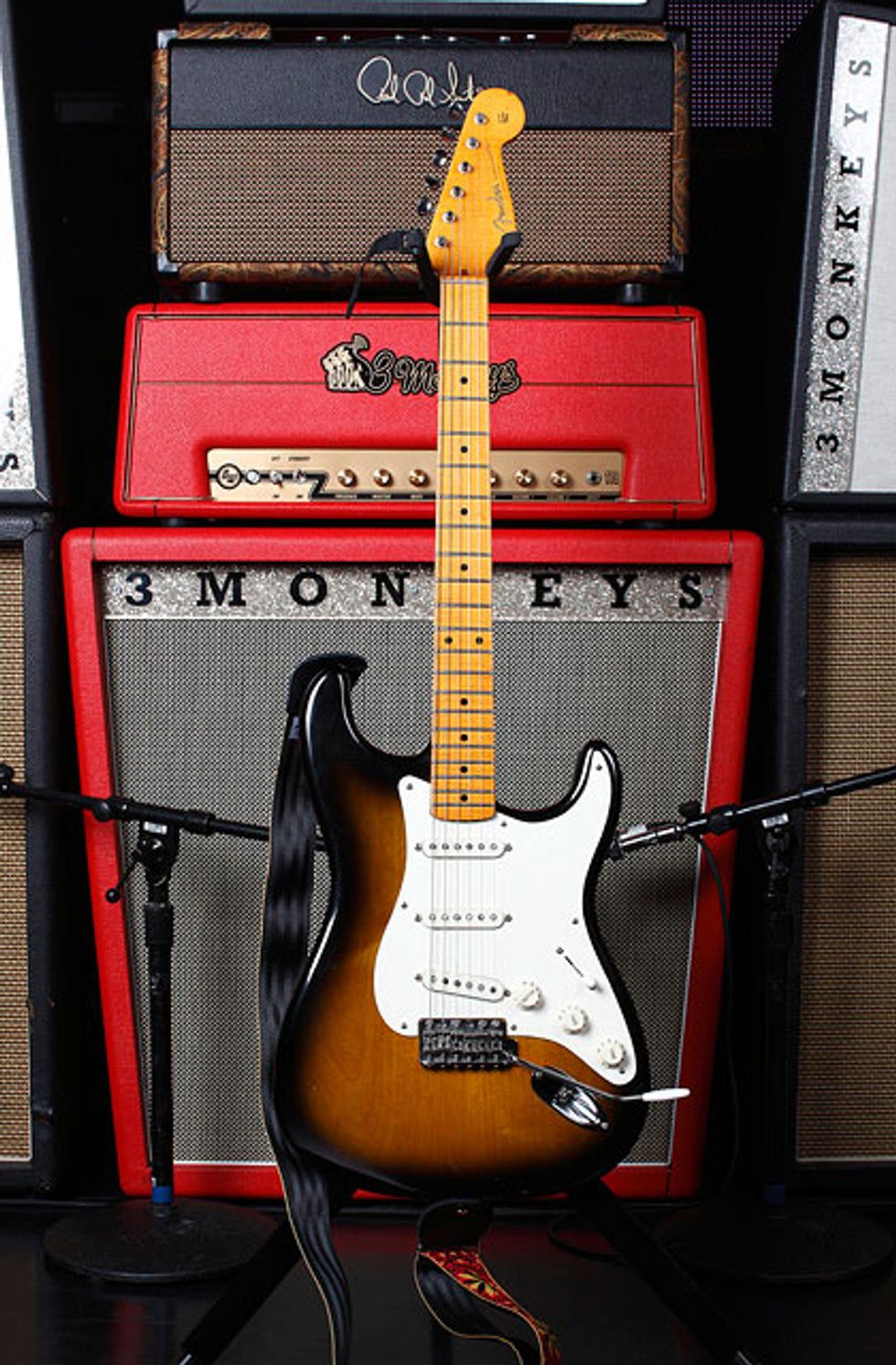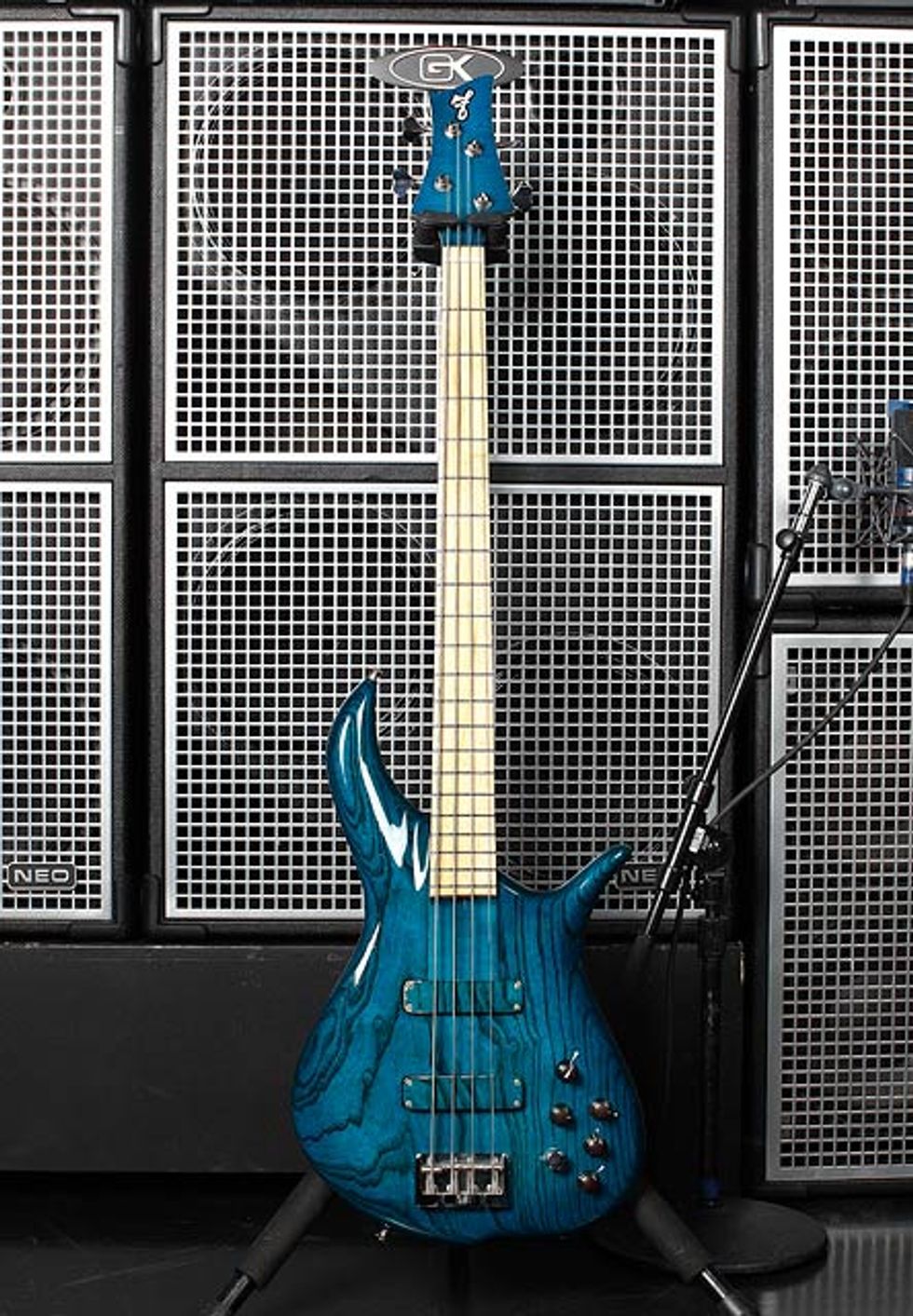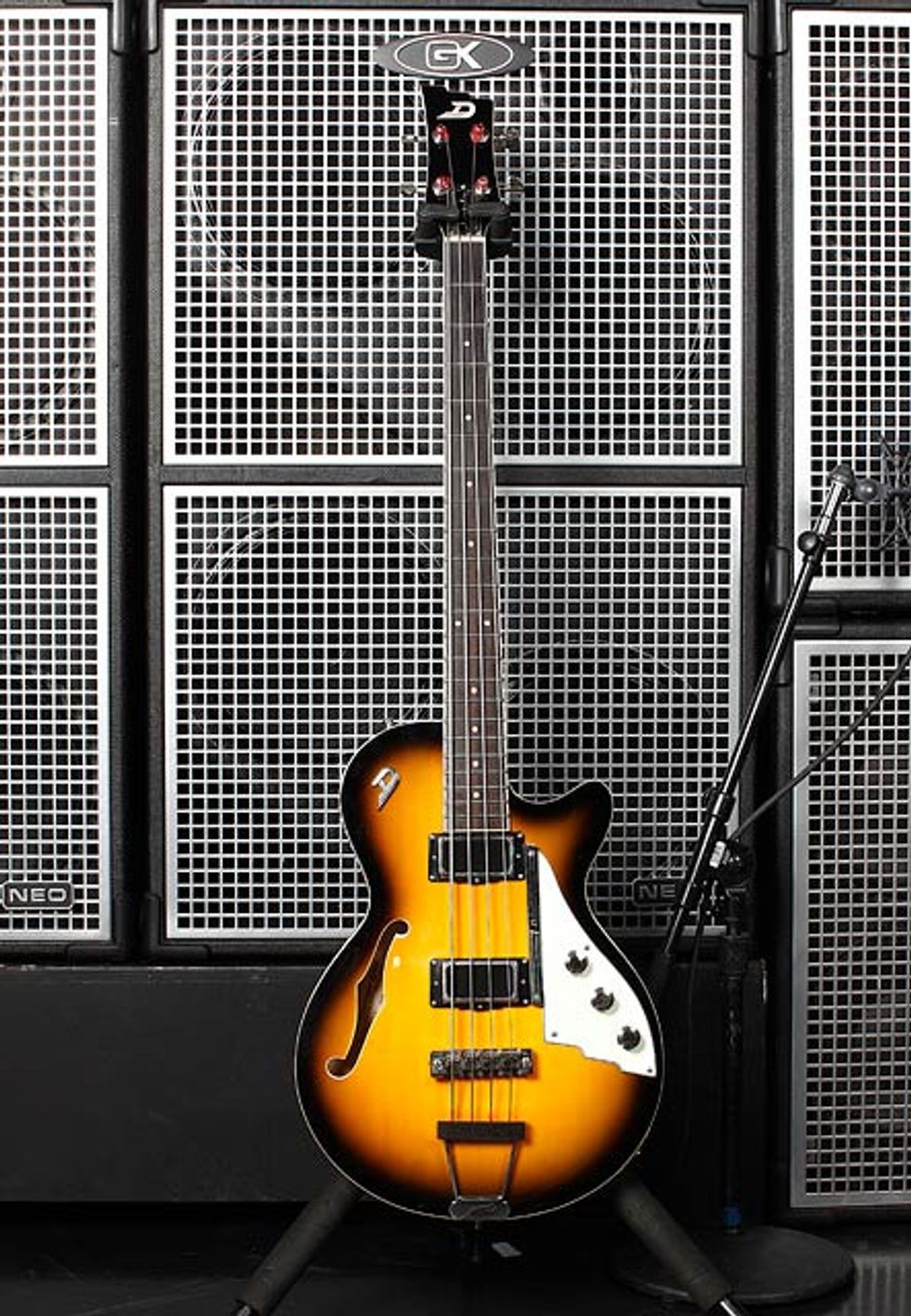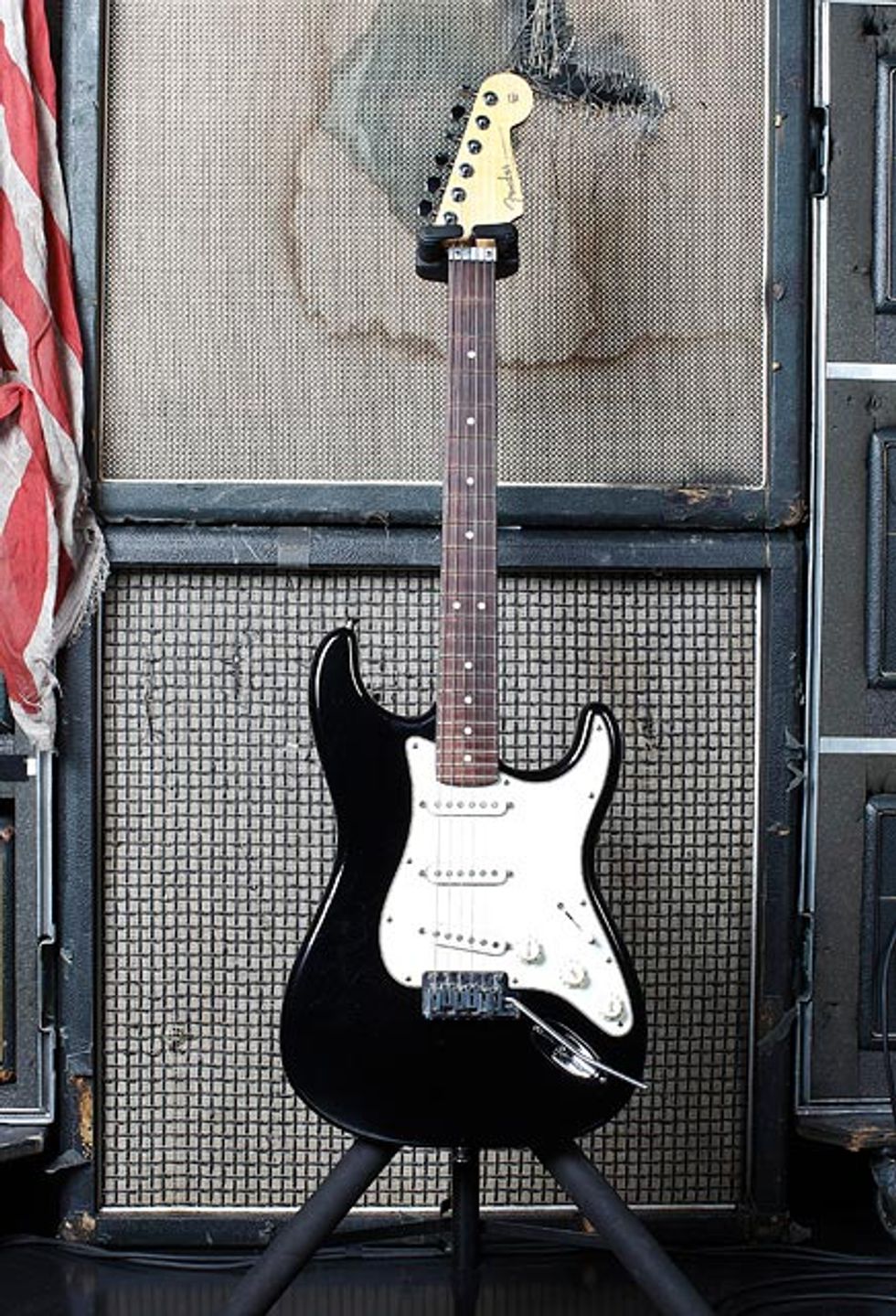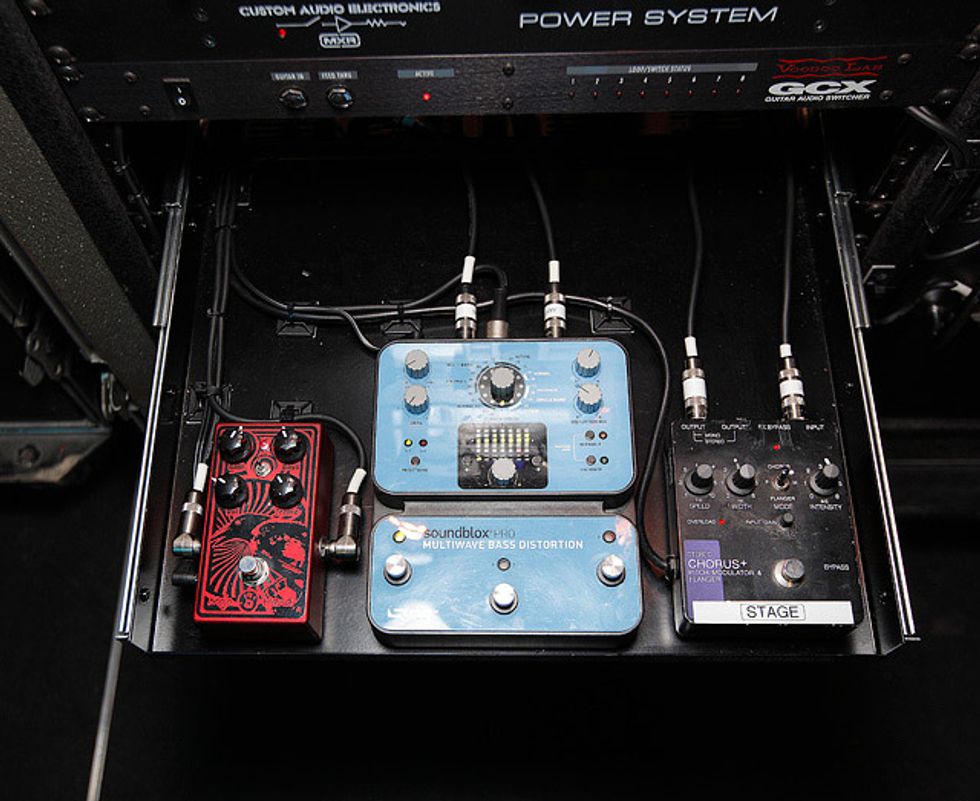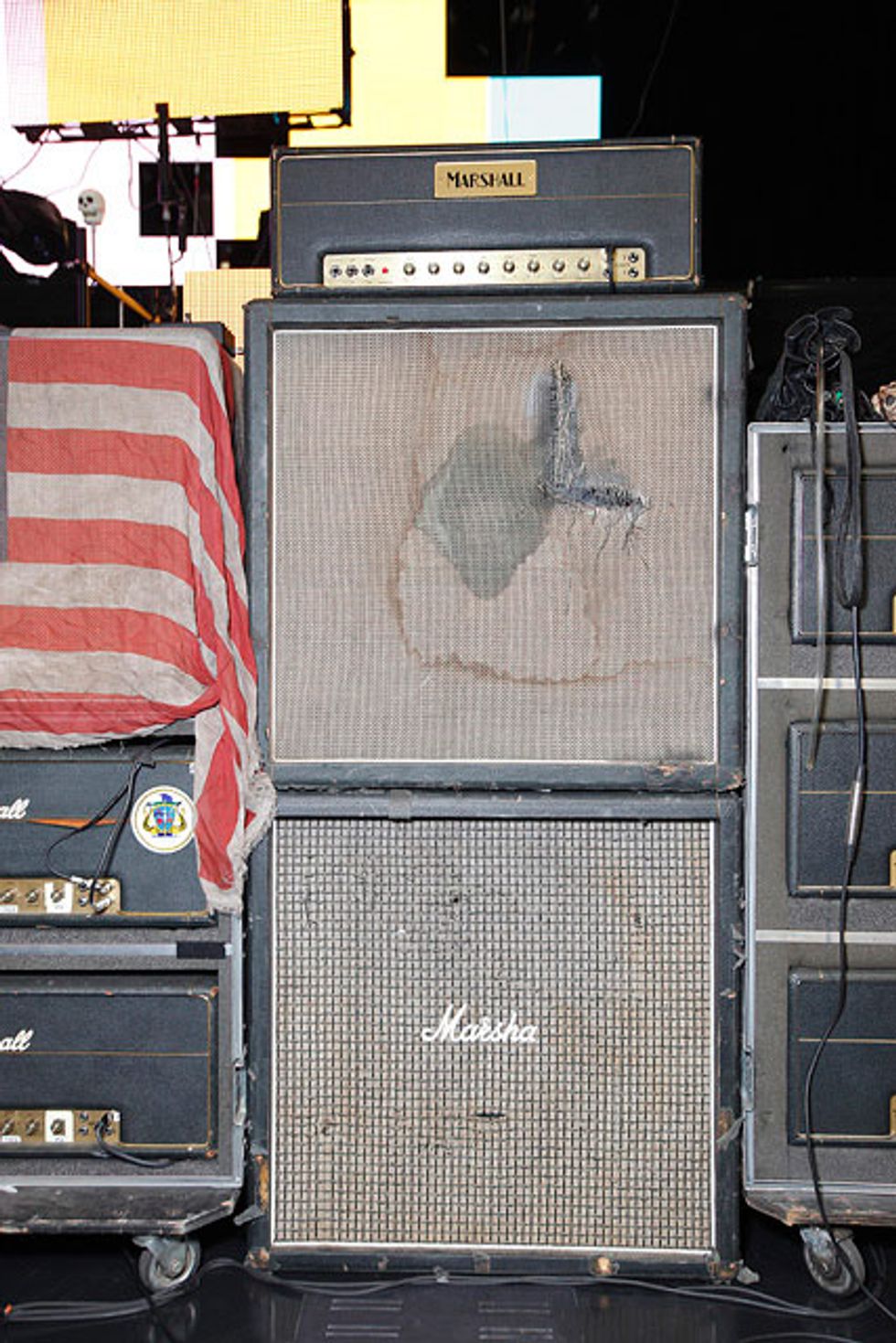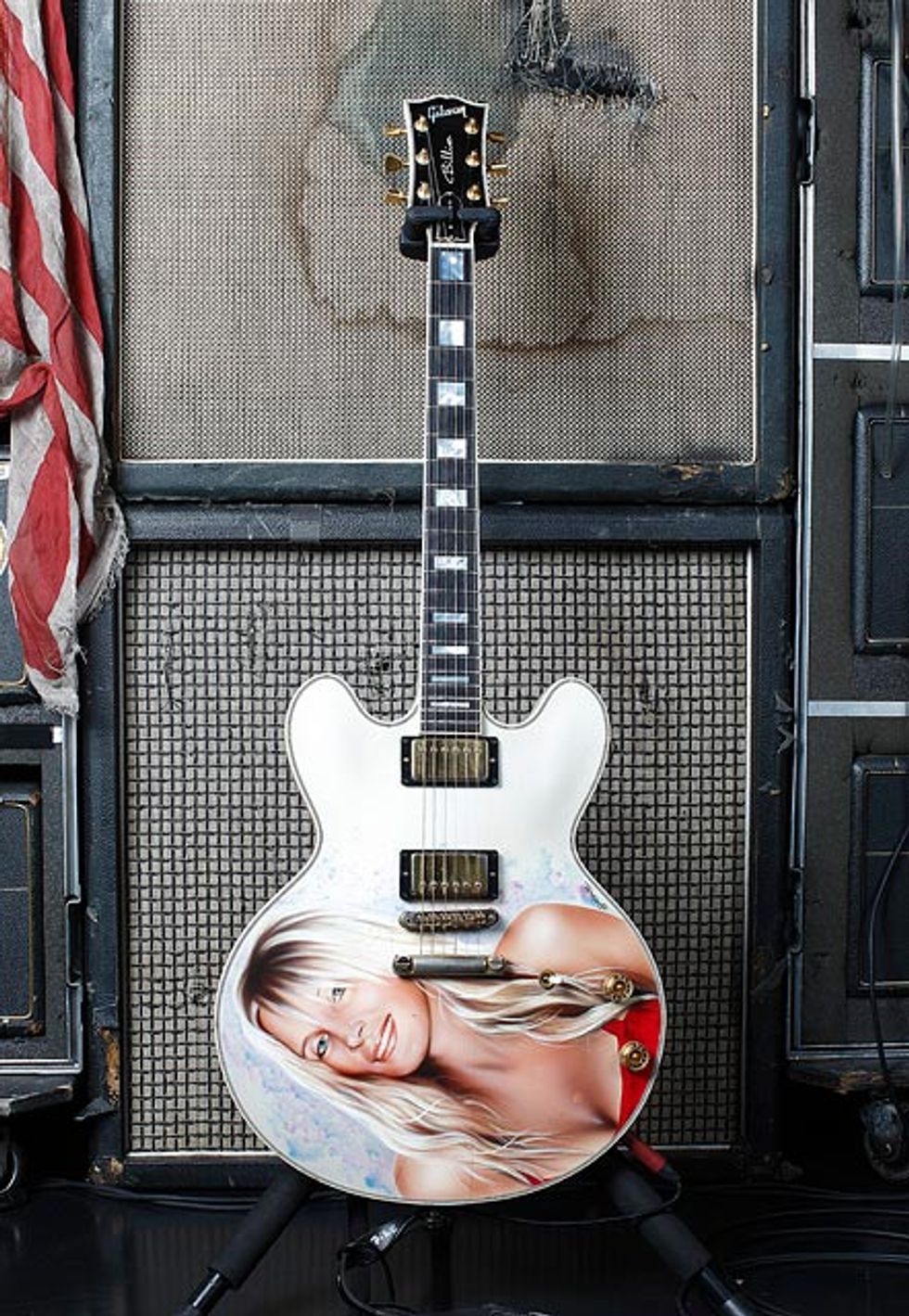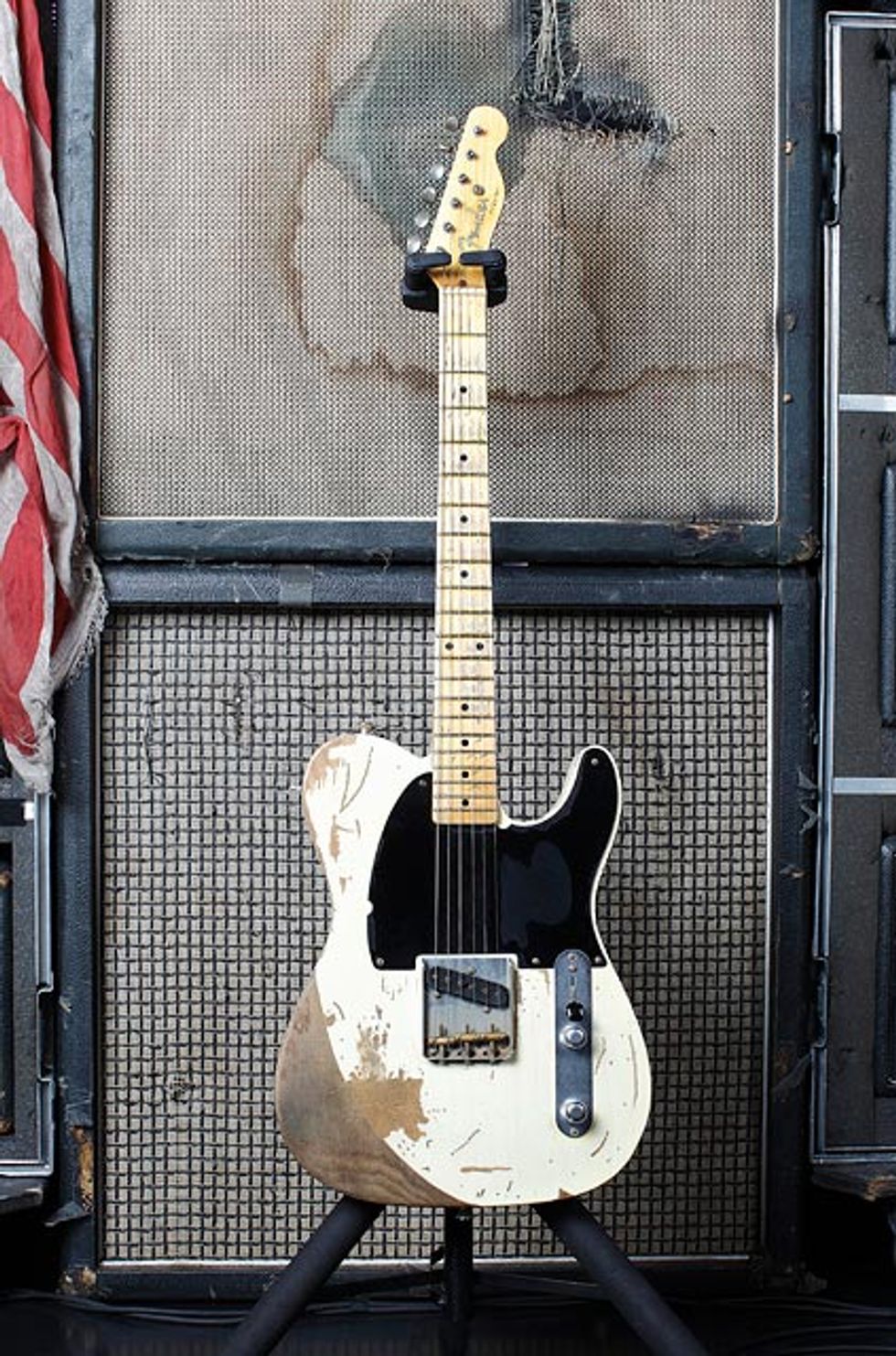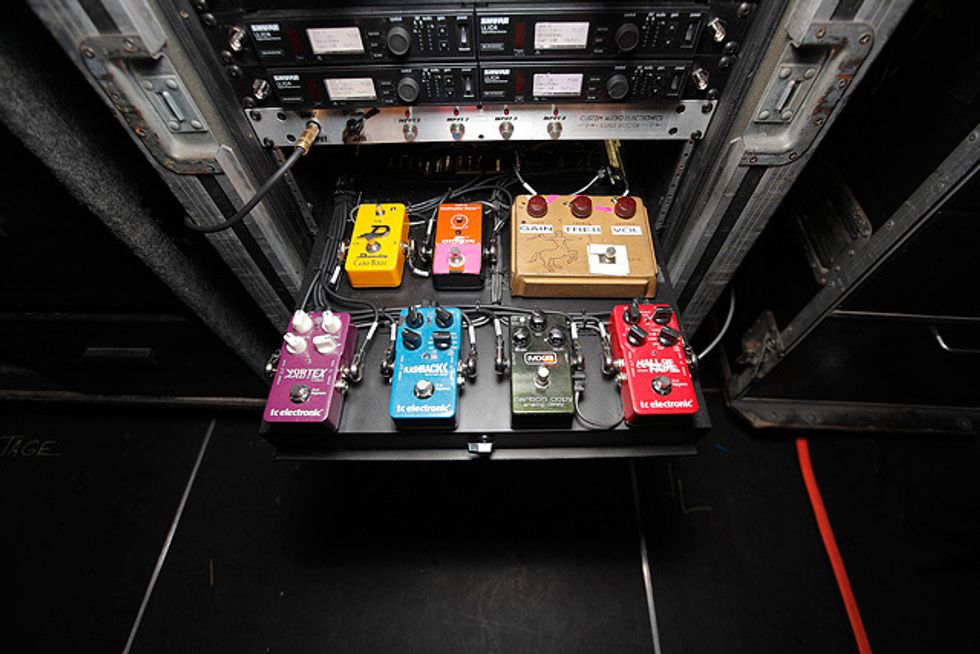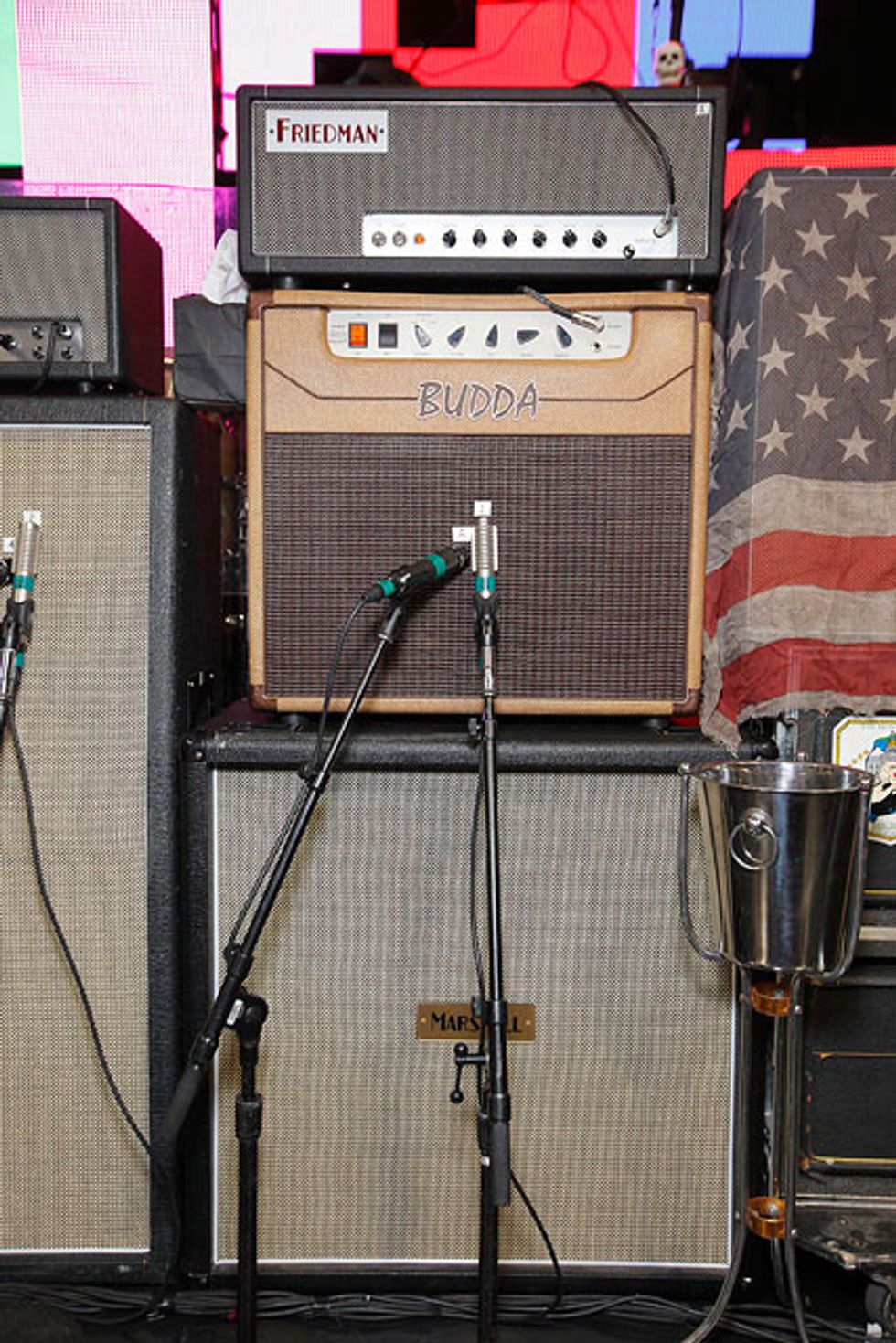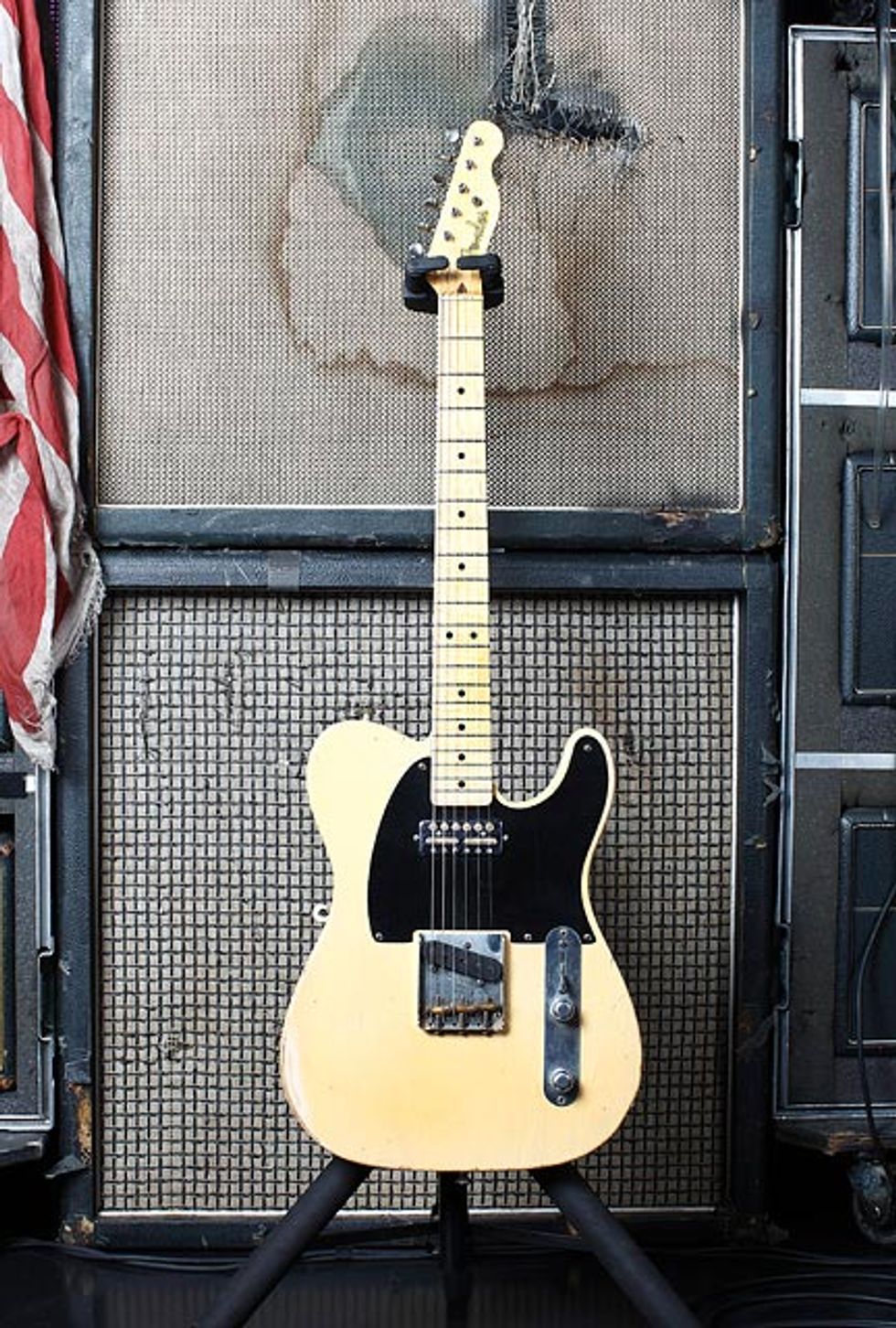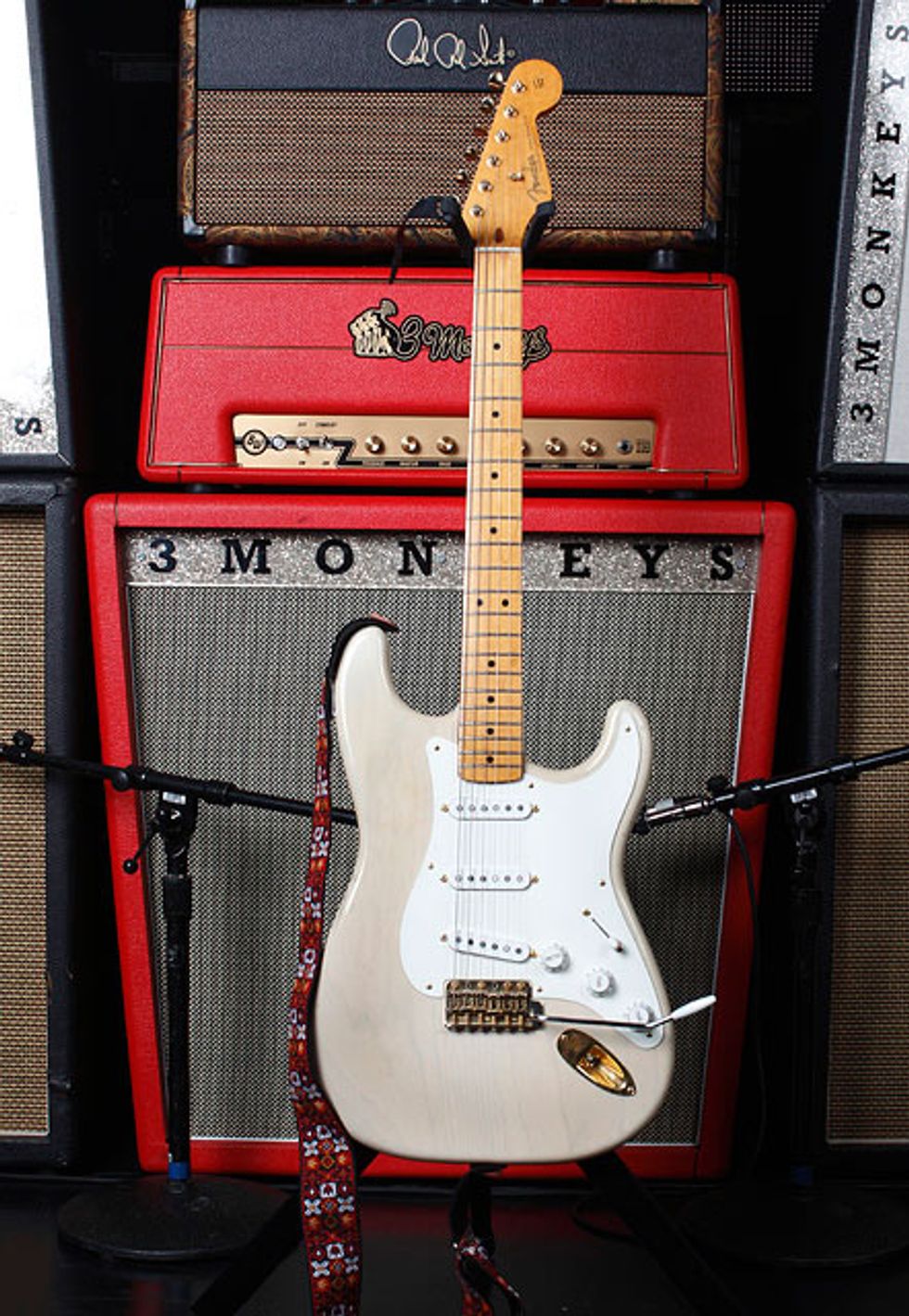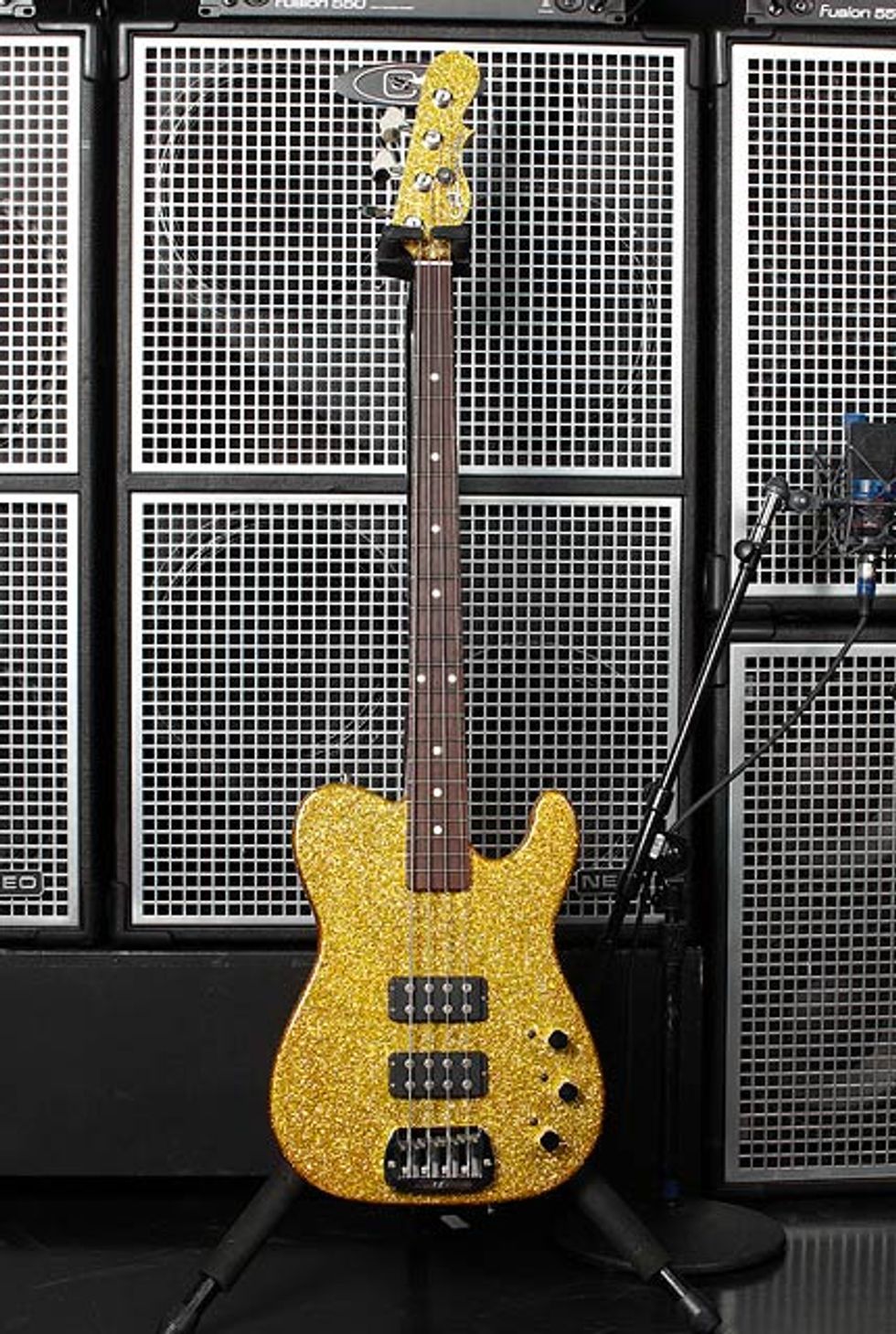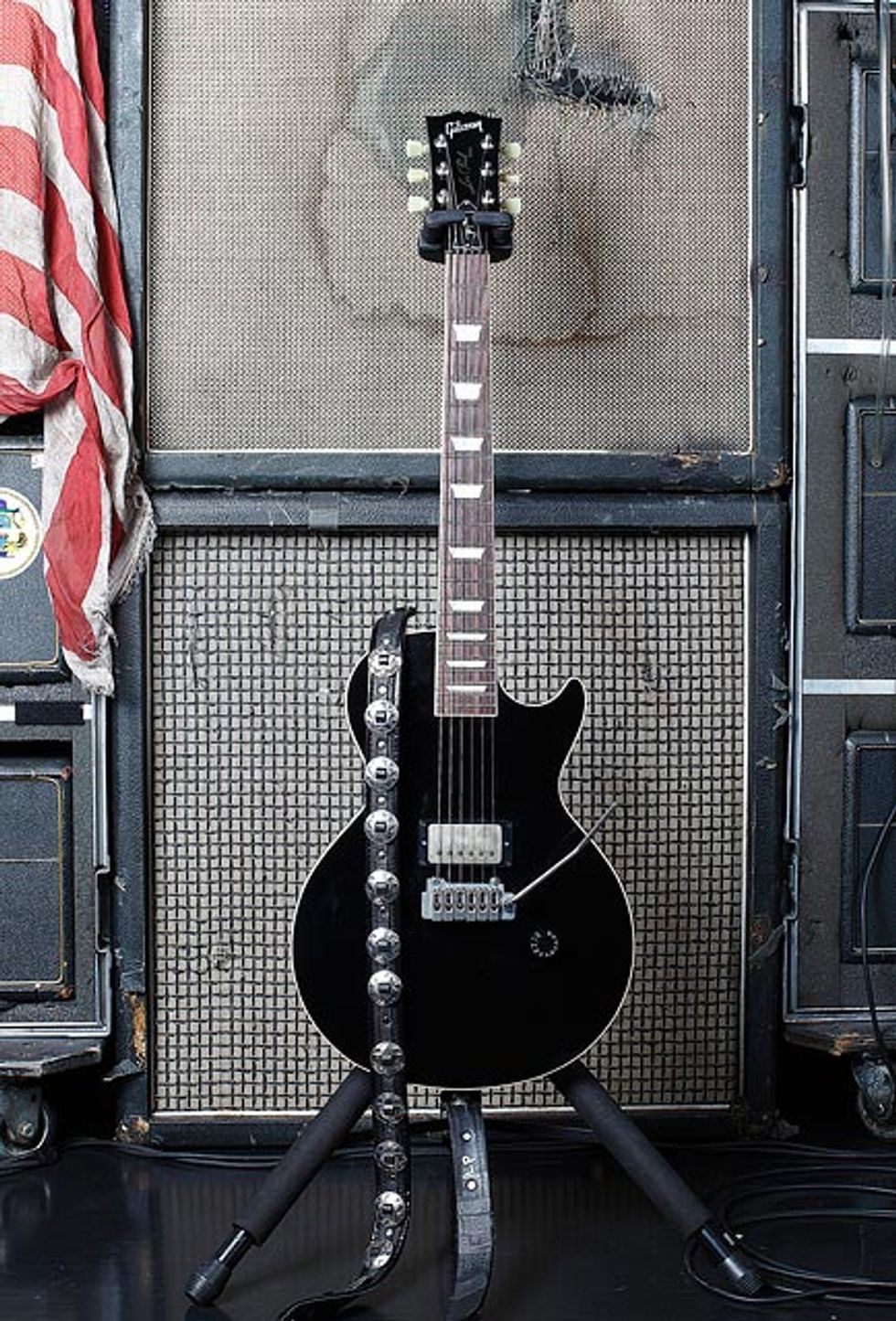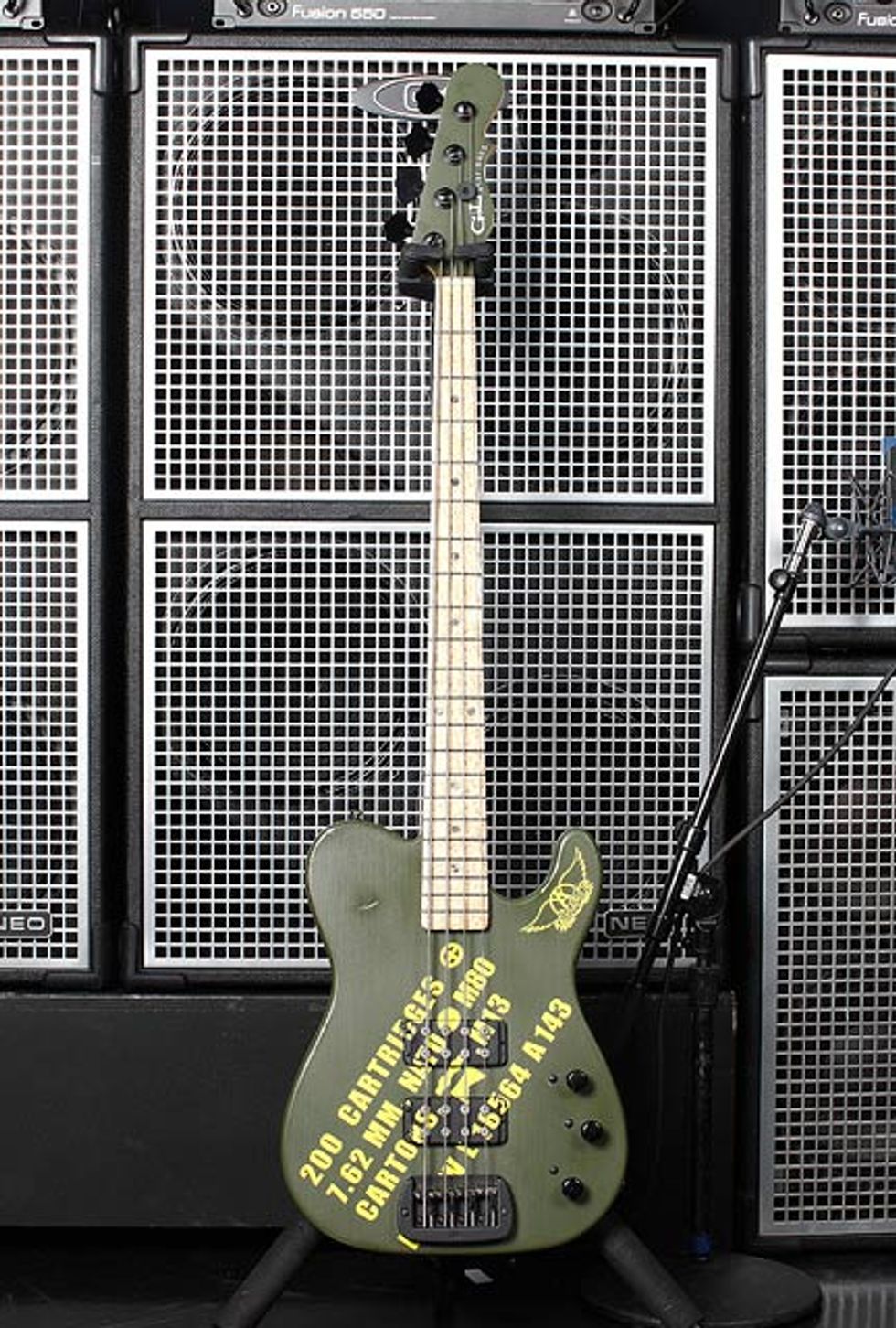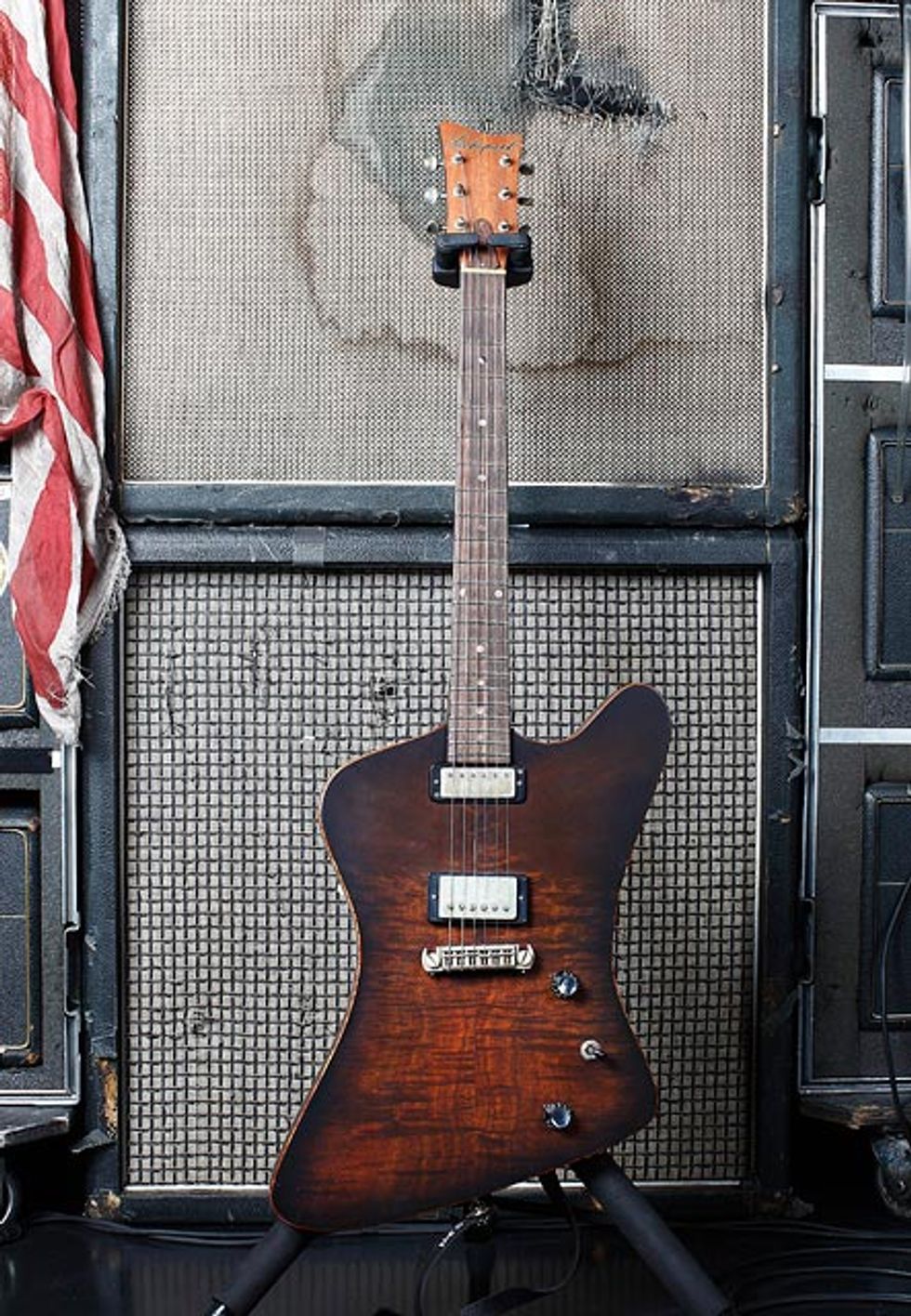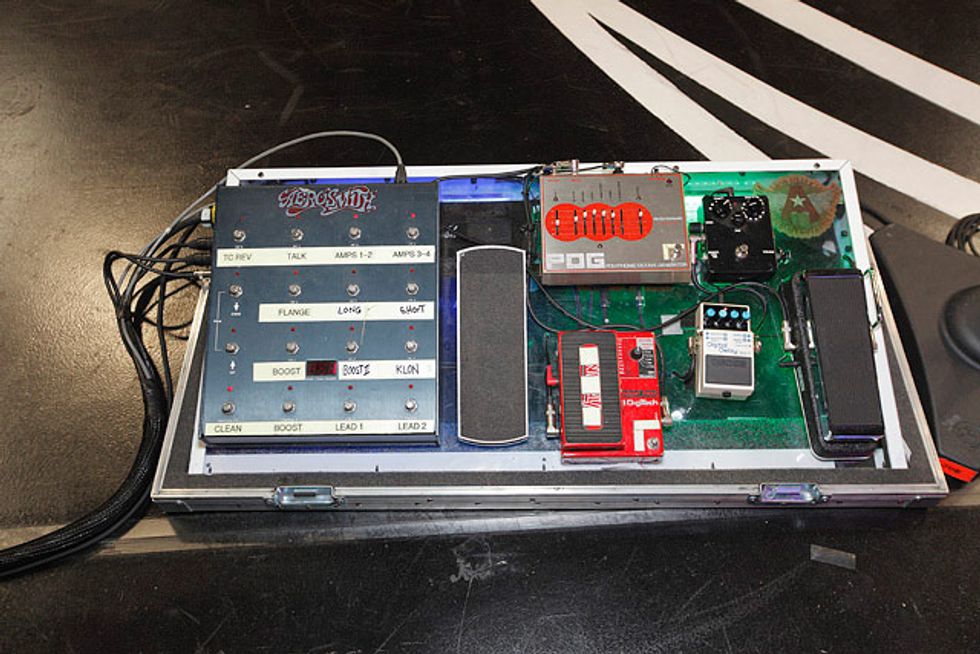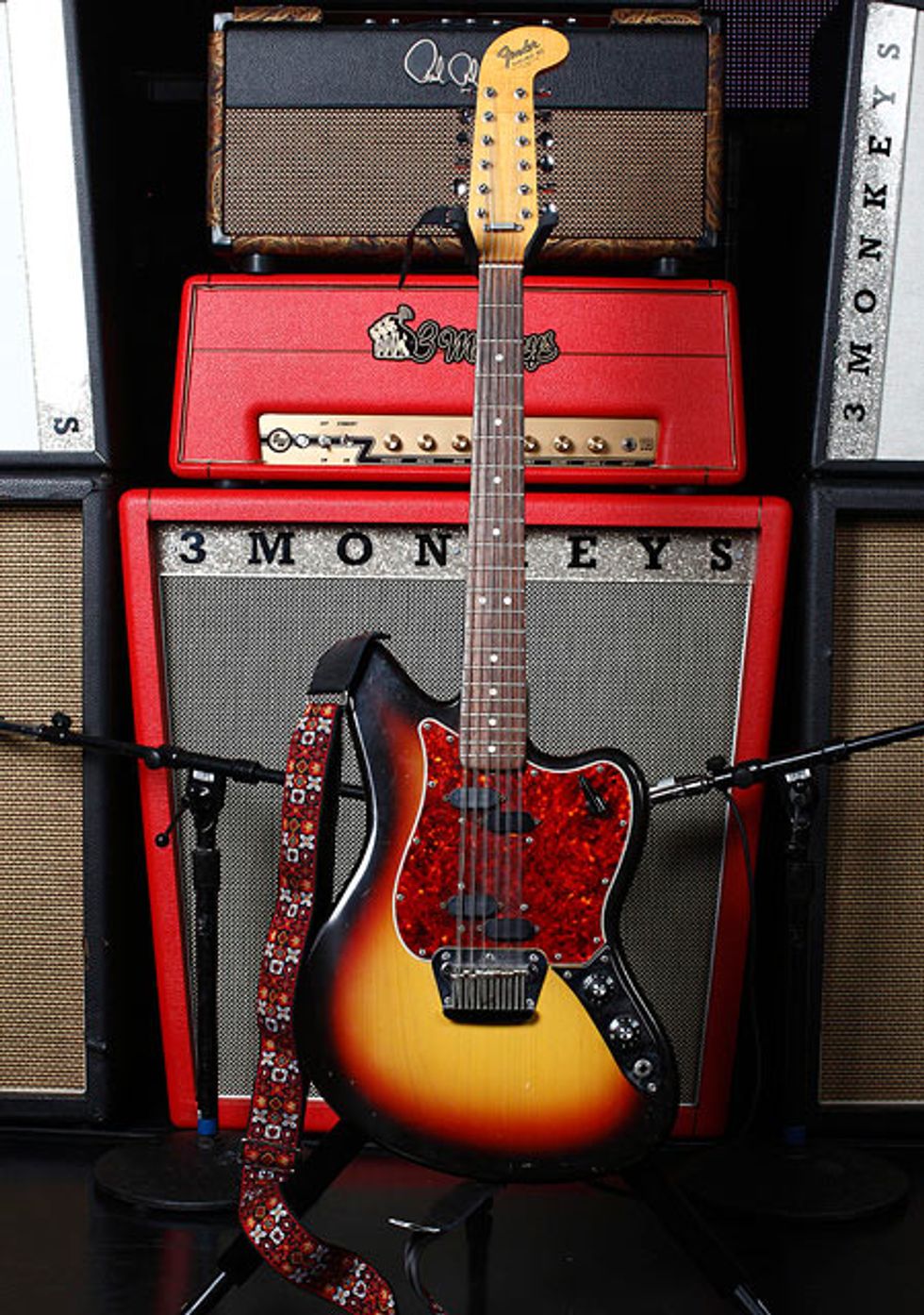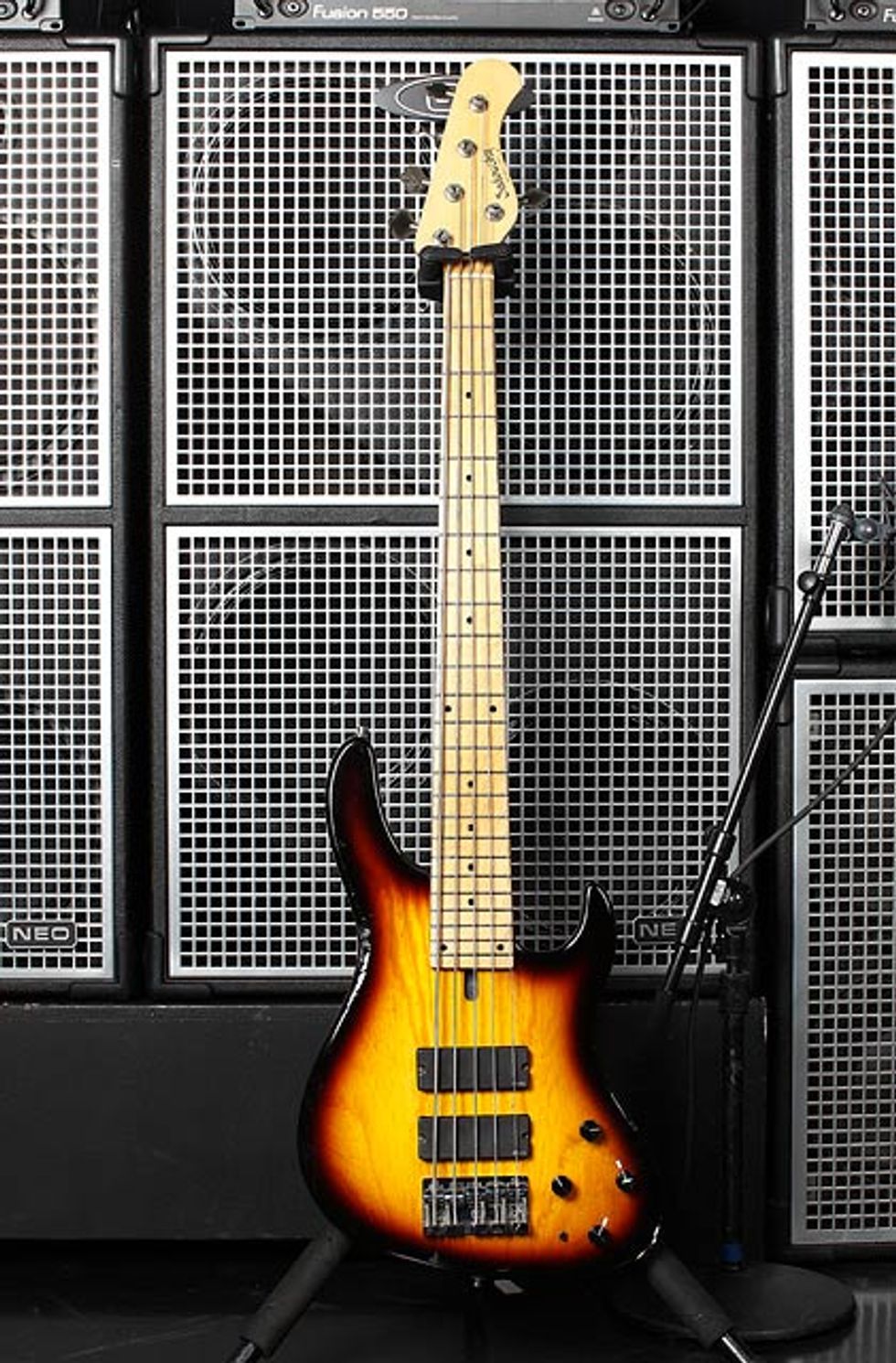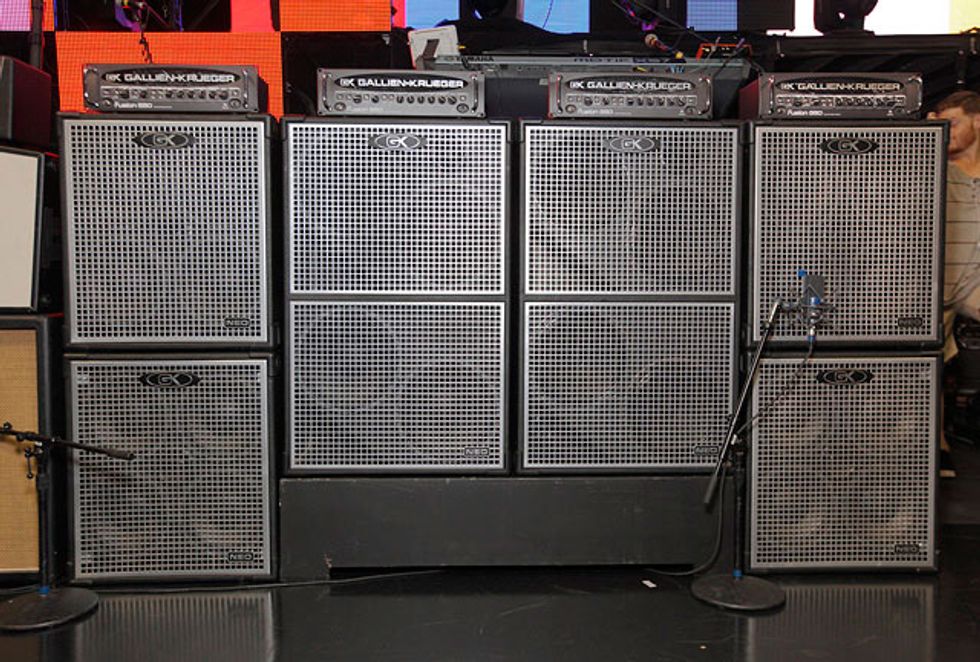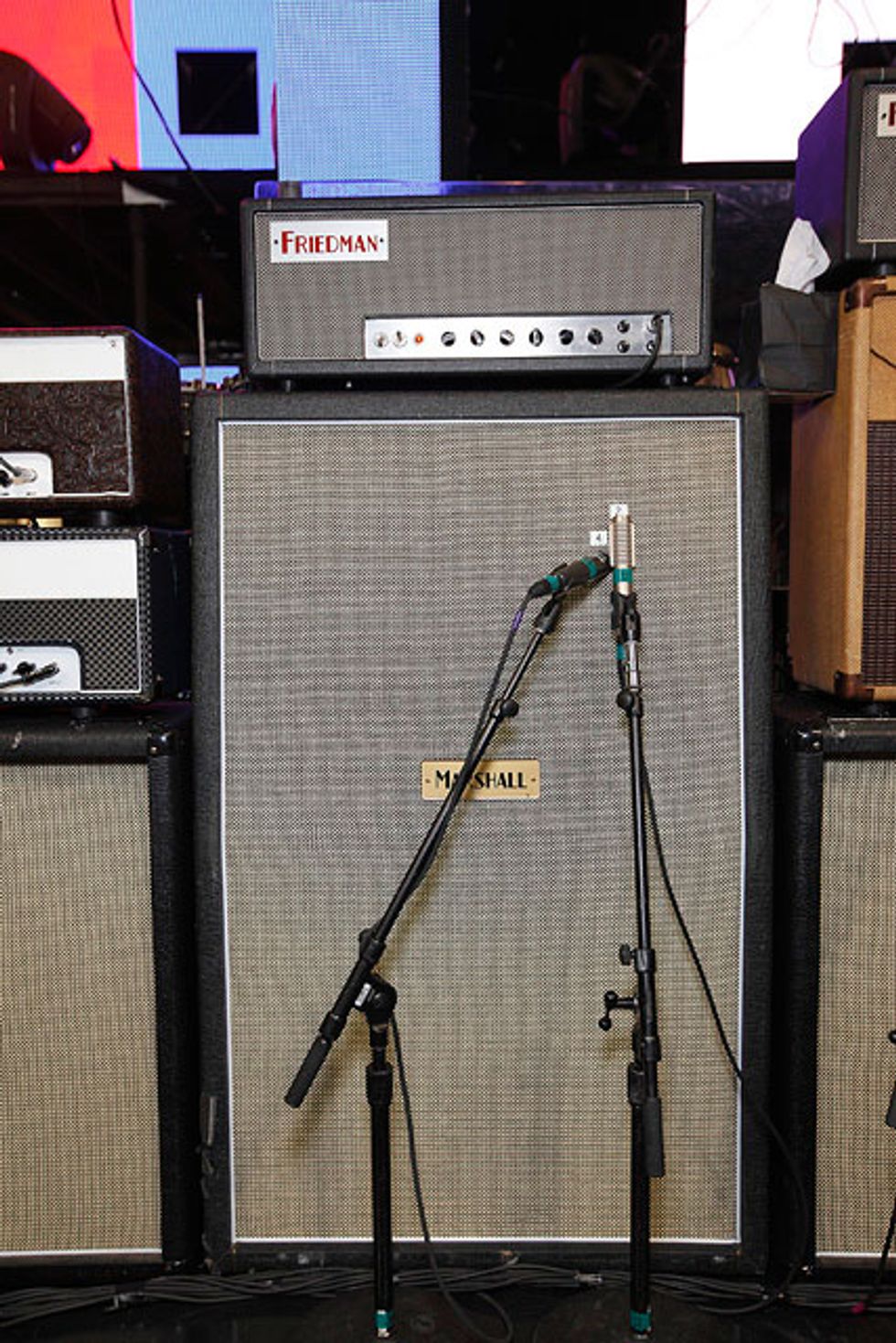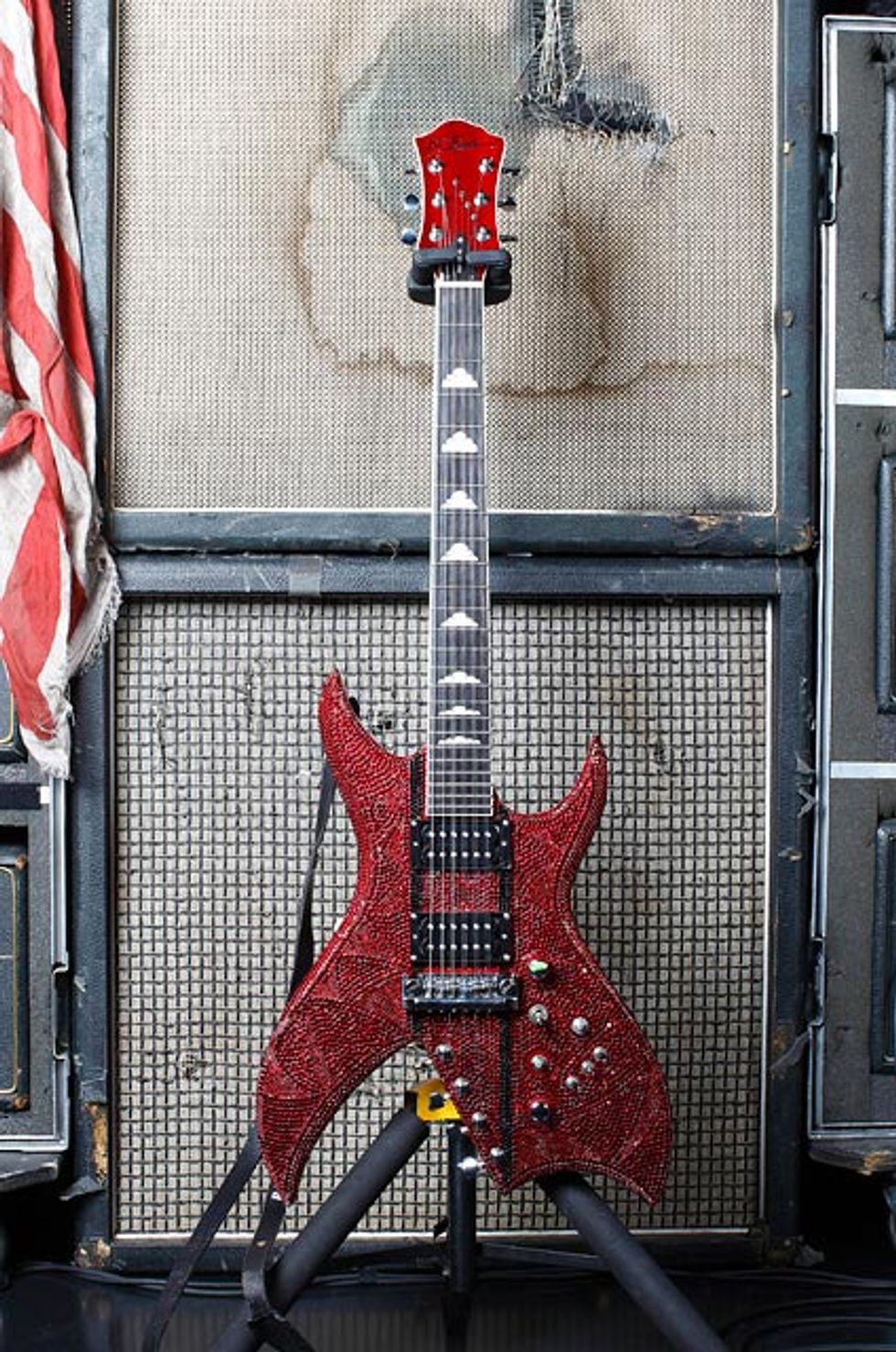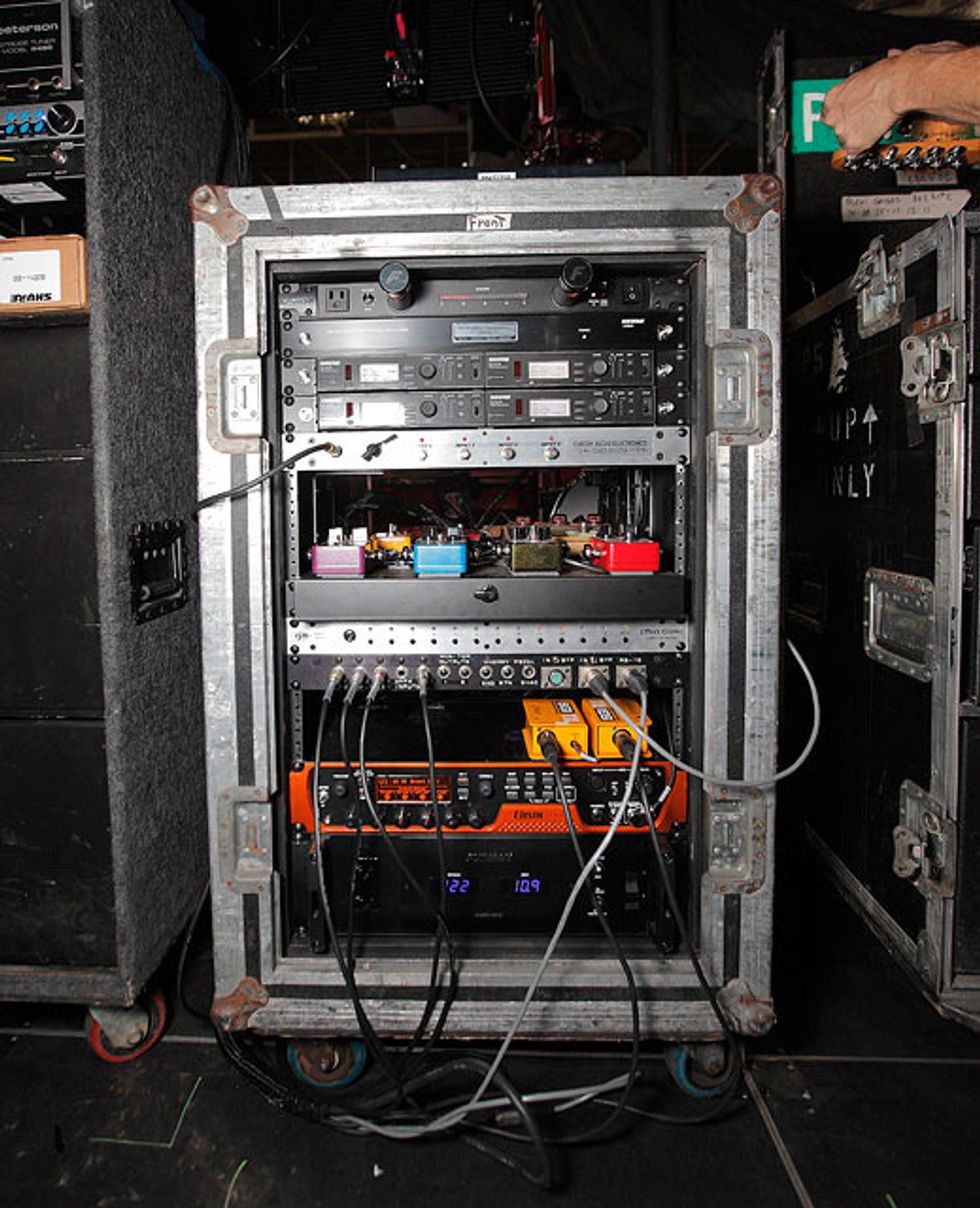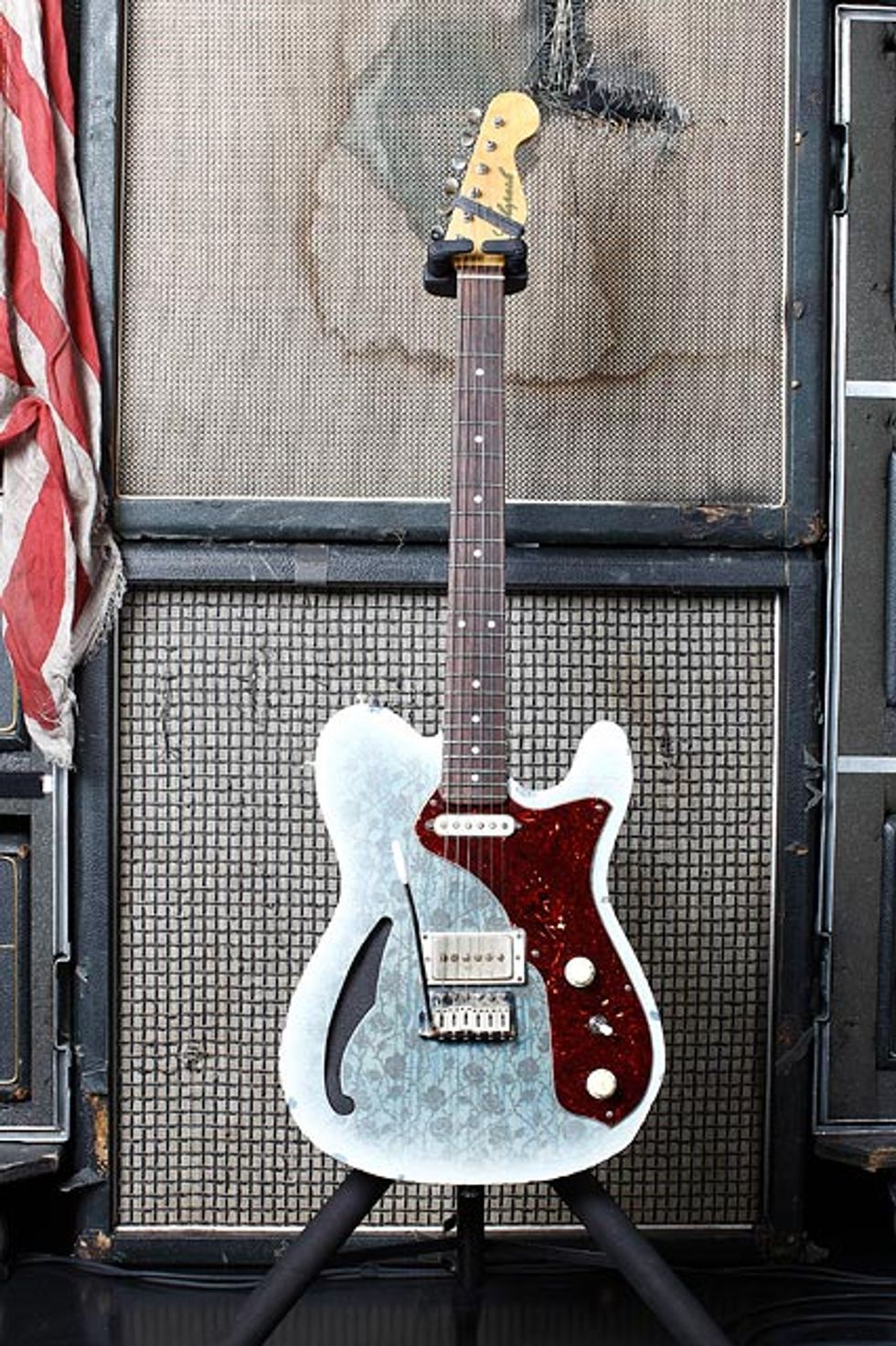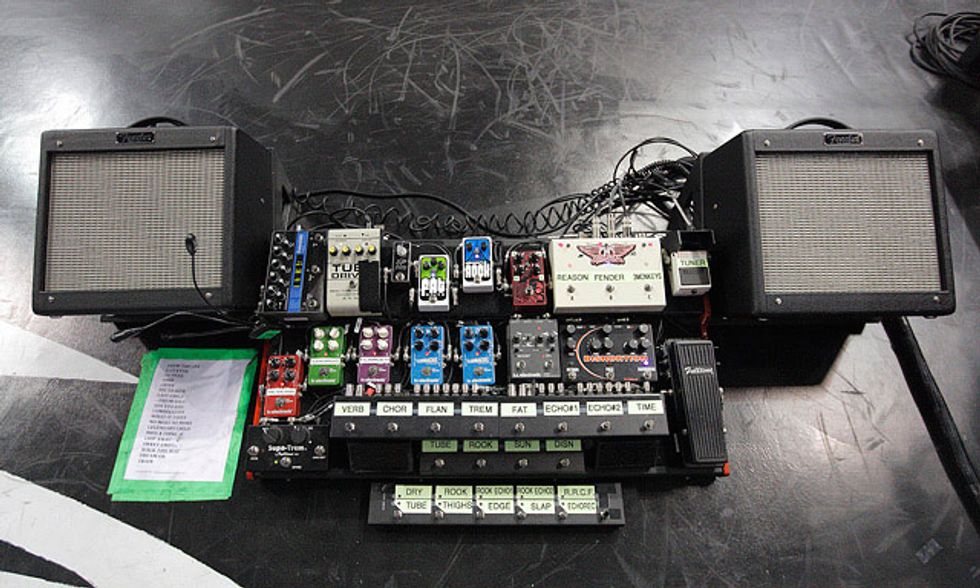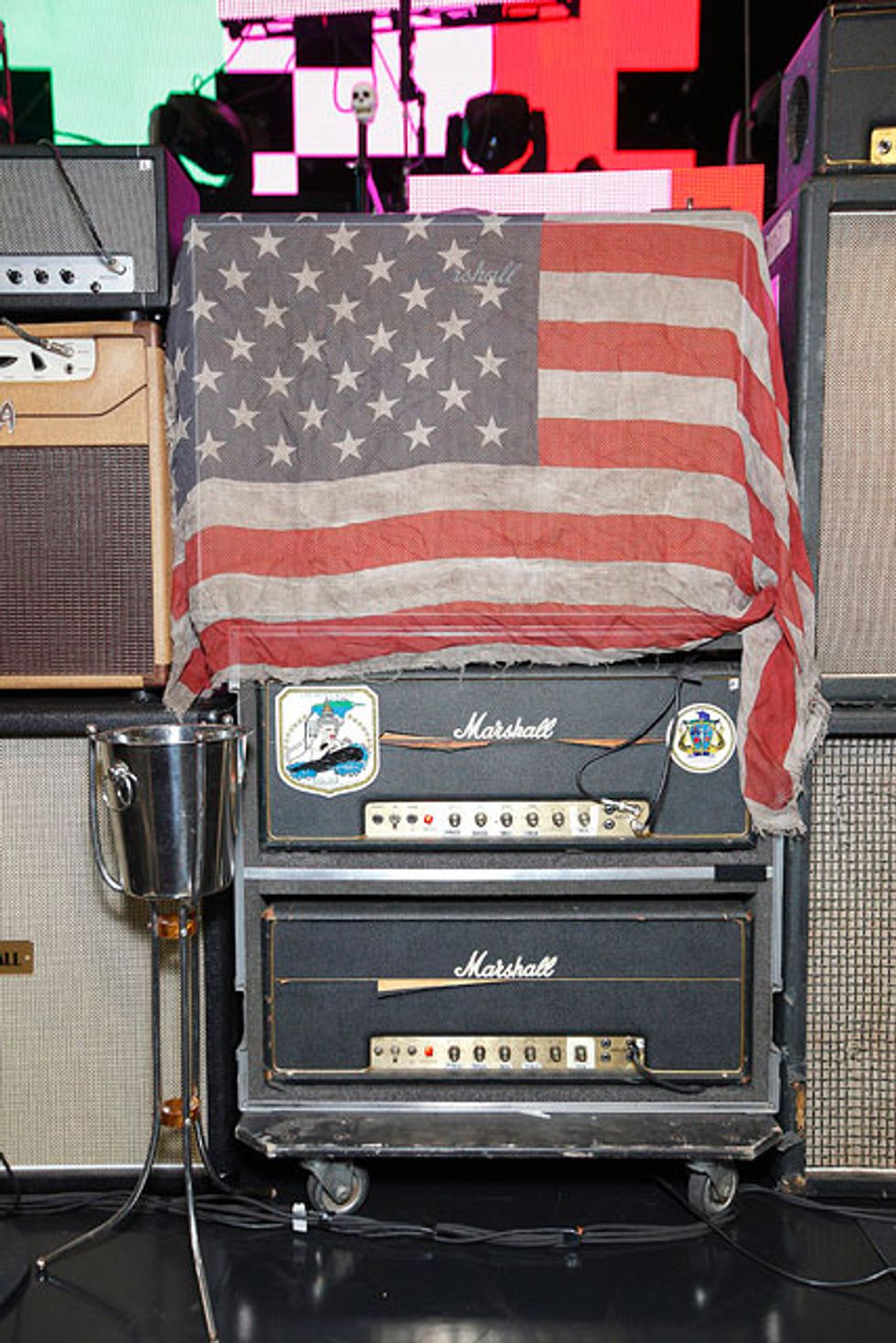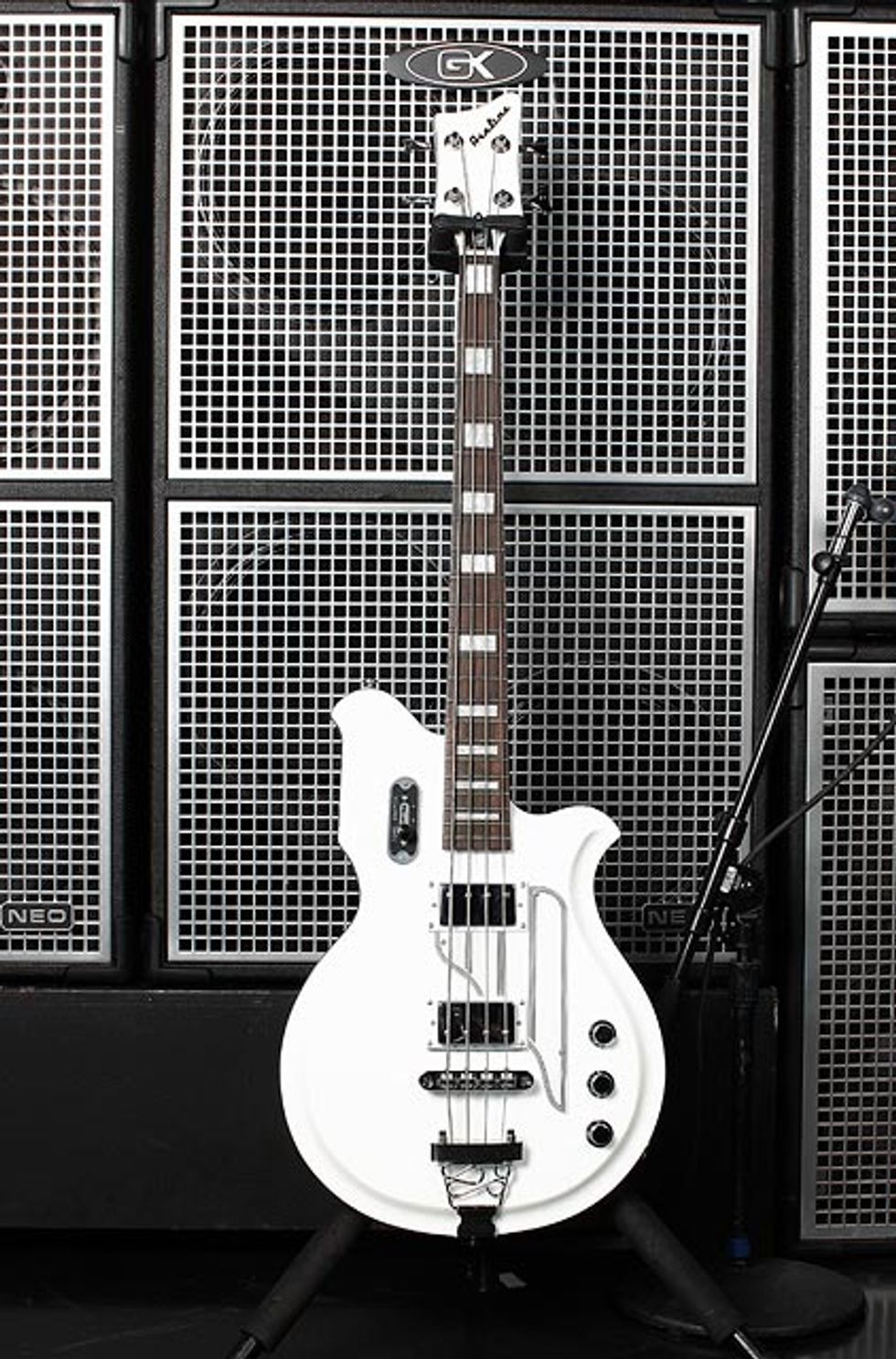 Click here
to watch our video Rig Rundowns of Joe and Brad's gear!