Check out the gear the guys are using on tour.
Joe Perry's Gibson "Billie" Guitar
One of Joe Perry's most recognizable instruments is this modified Lucille model with a picture of his wife, Billie, airbrushed on the front and back by John Douglas. Perry had the guitar custom built by Gibson without F-holes and only one volume and tone knob. Tech Trace Foster told us that the guitar, "Looks really cool but sounds good as well."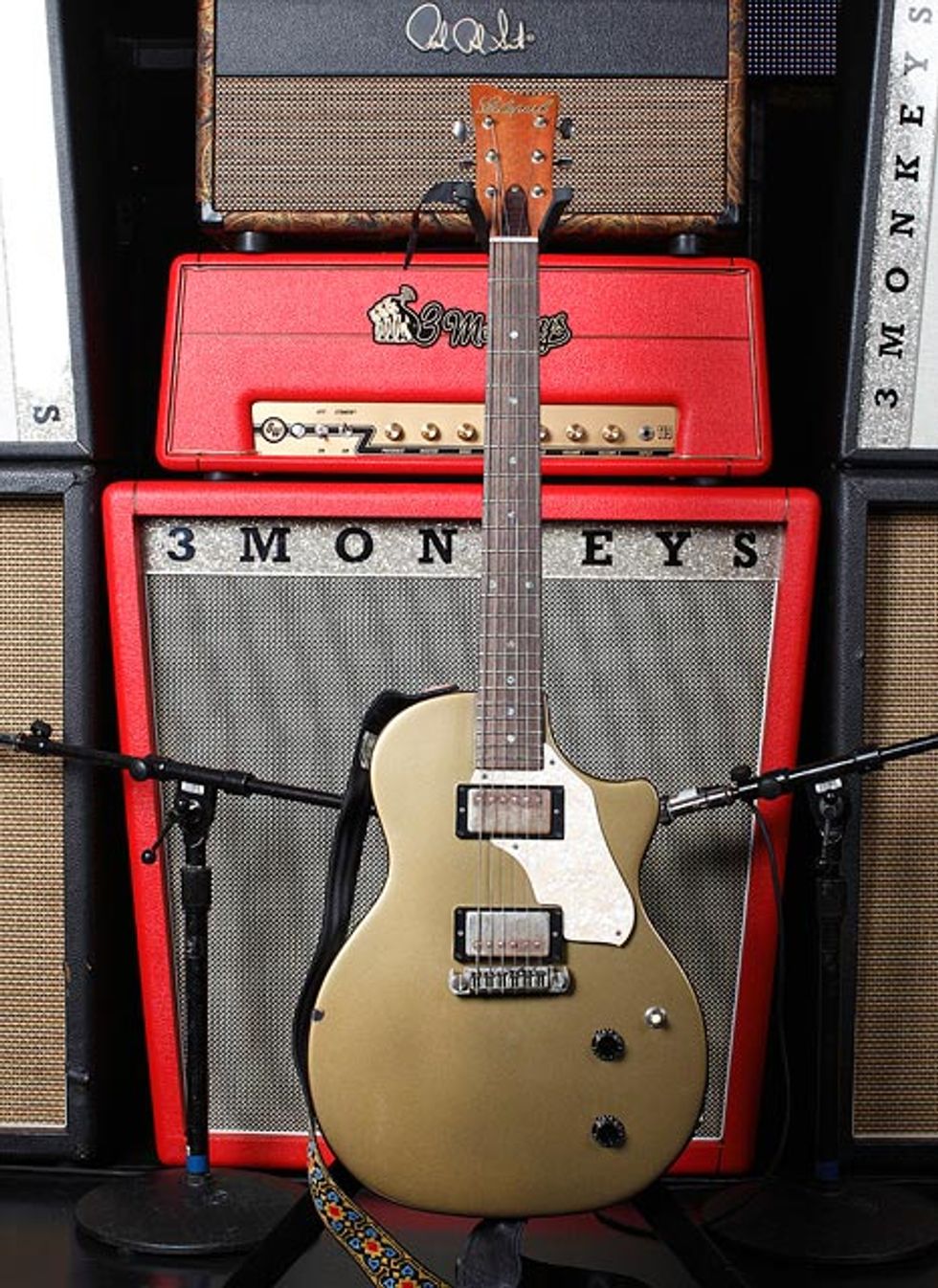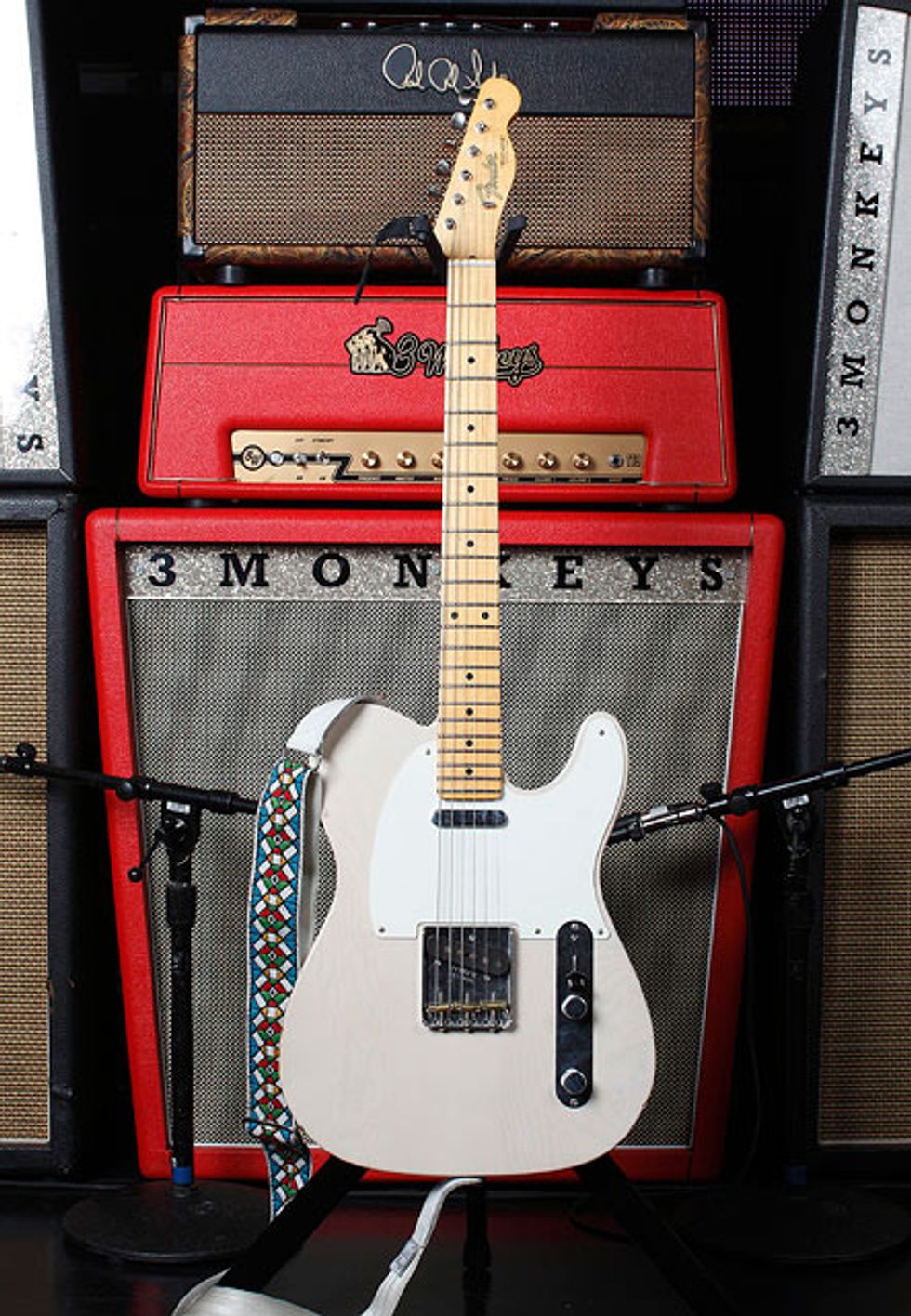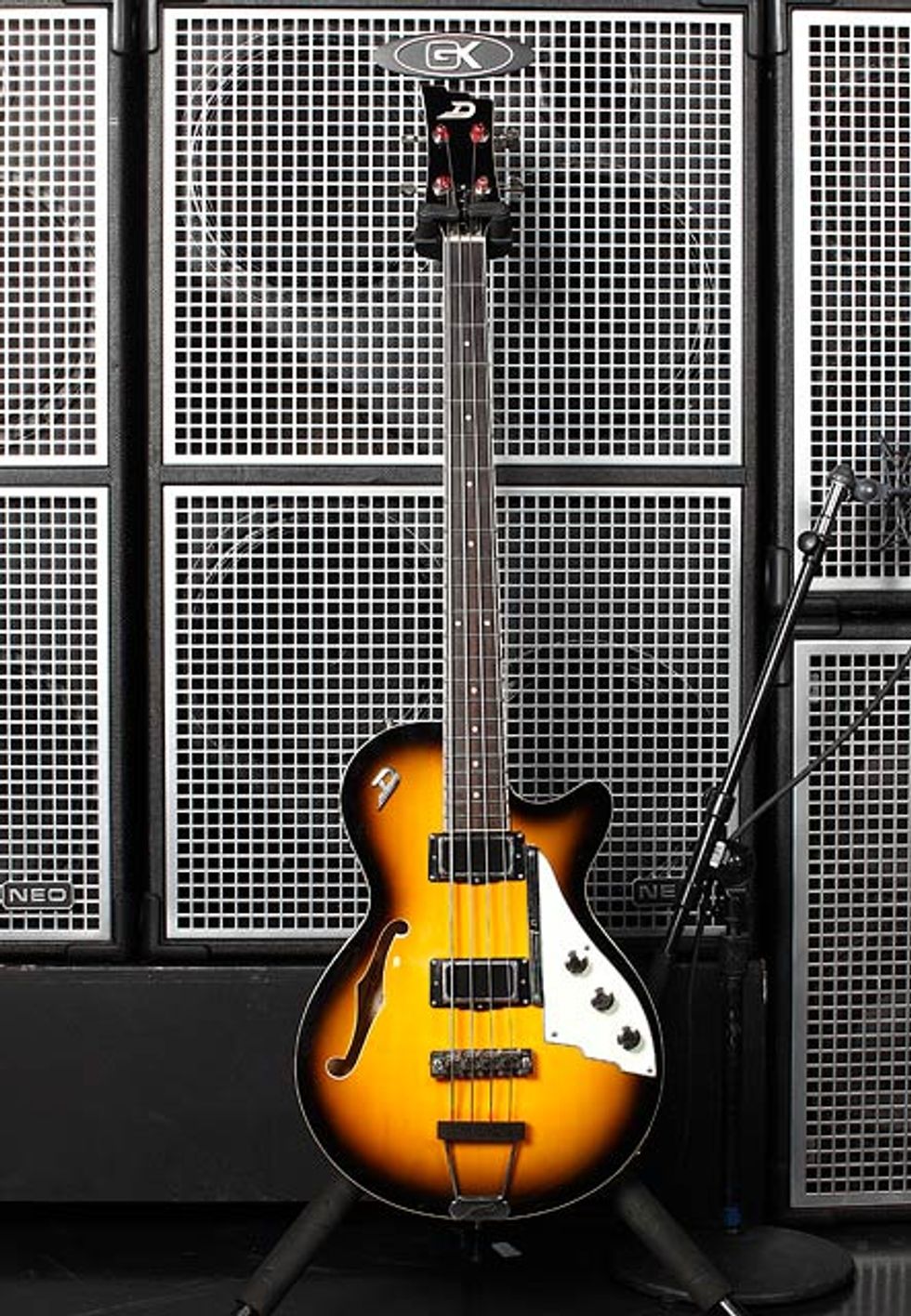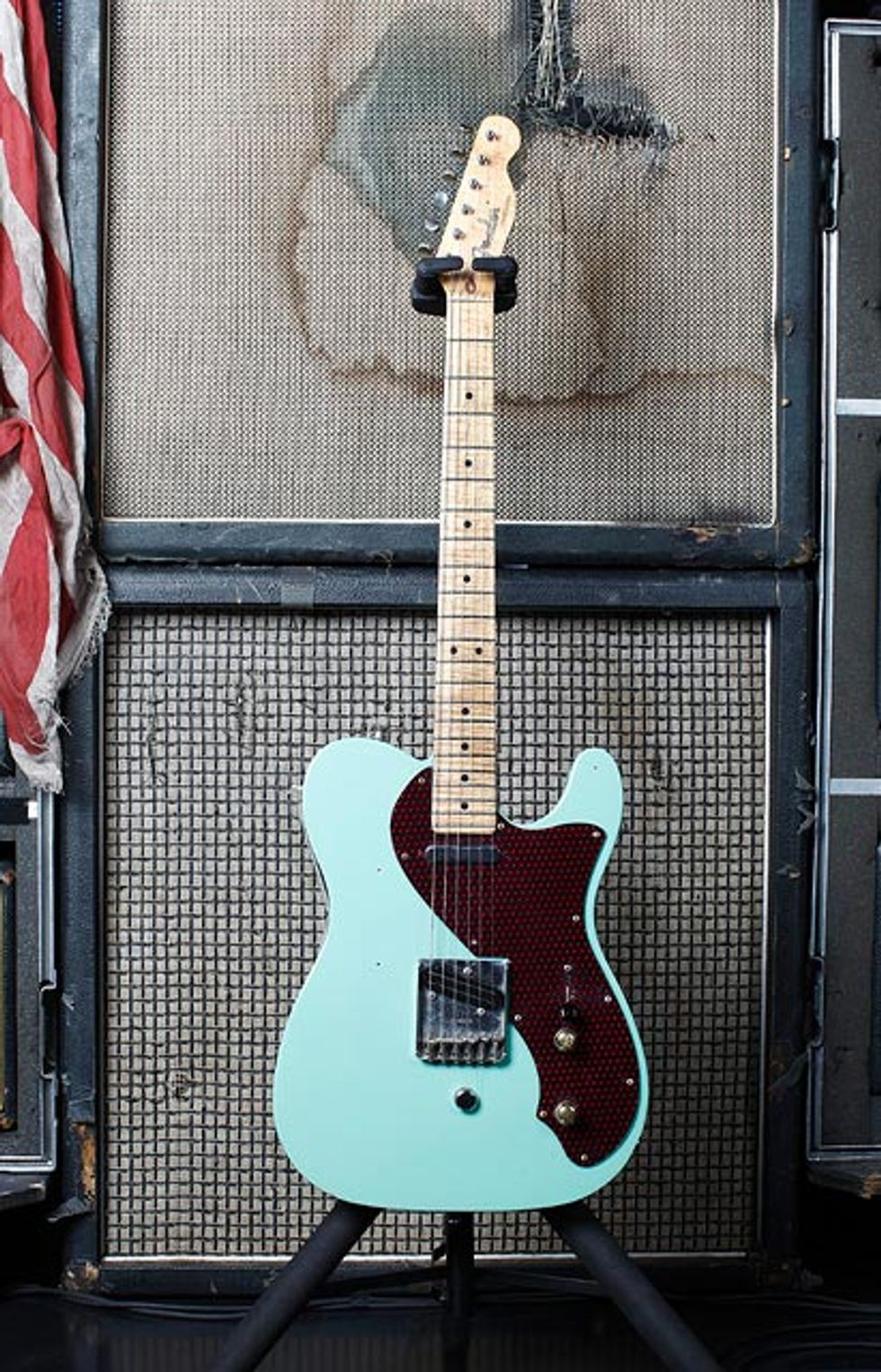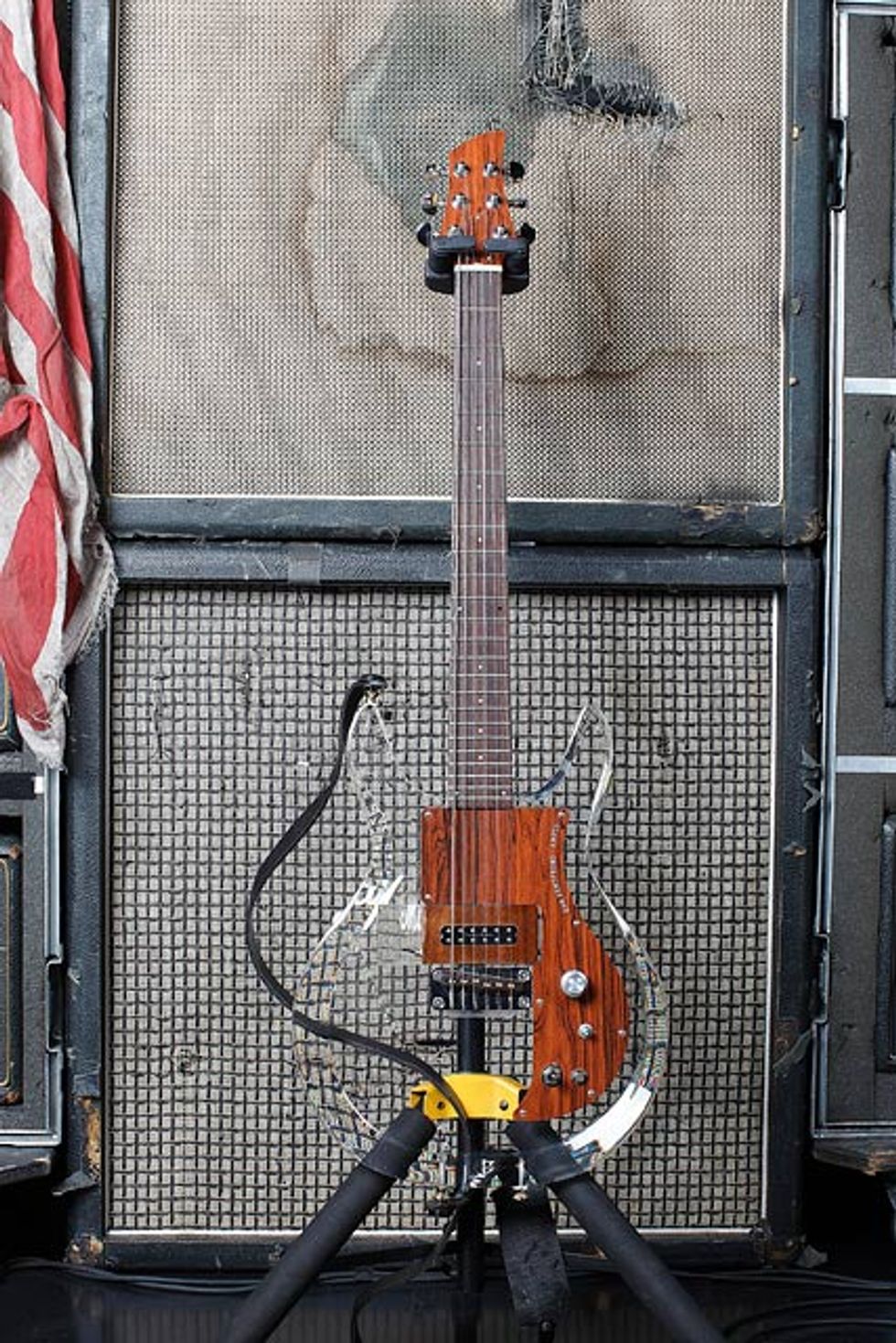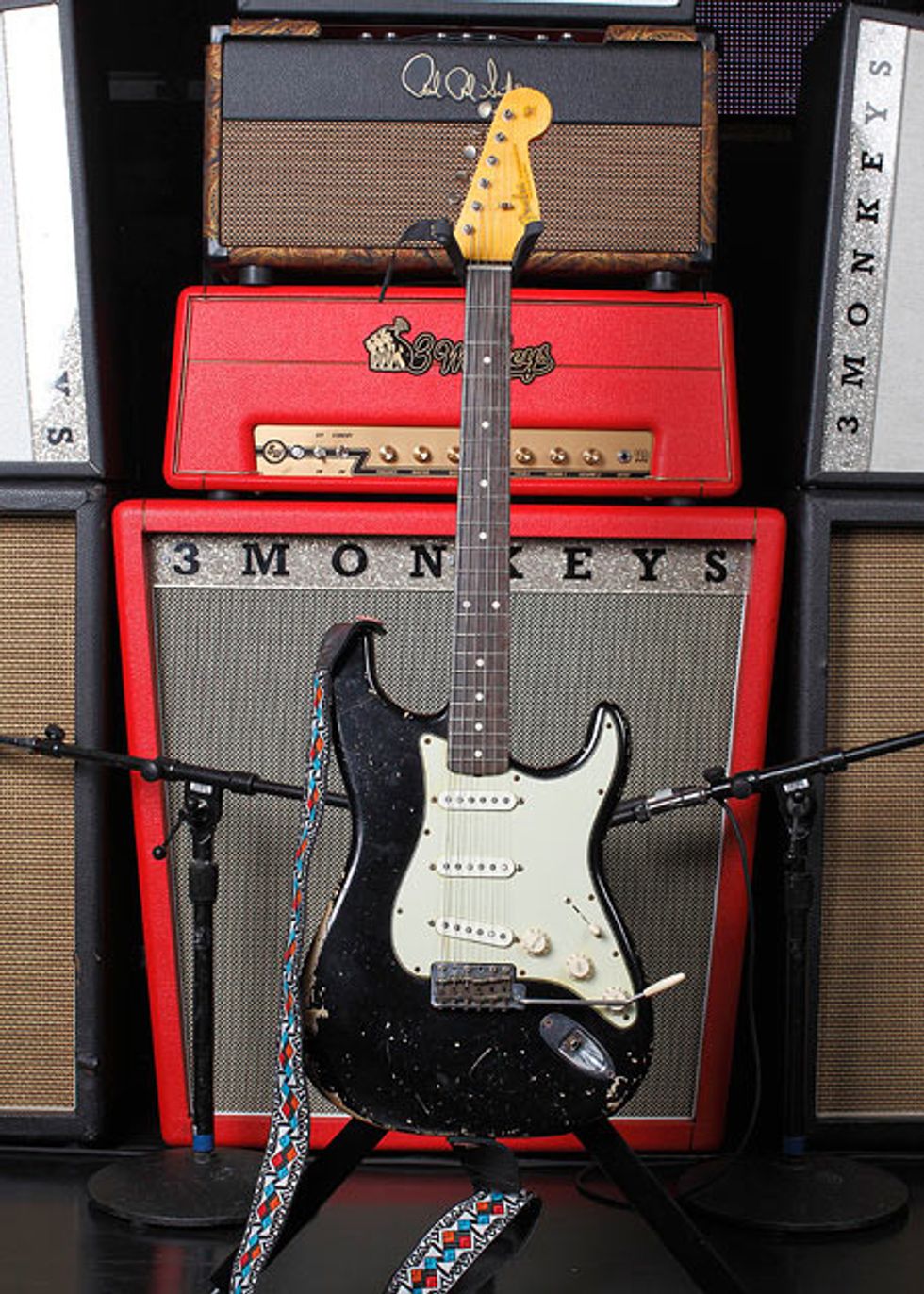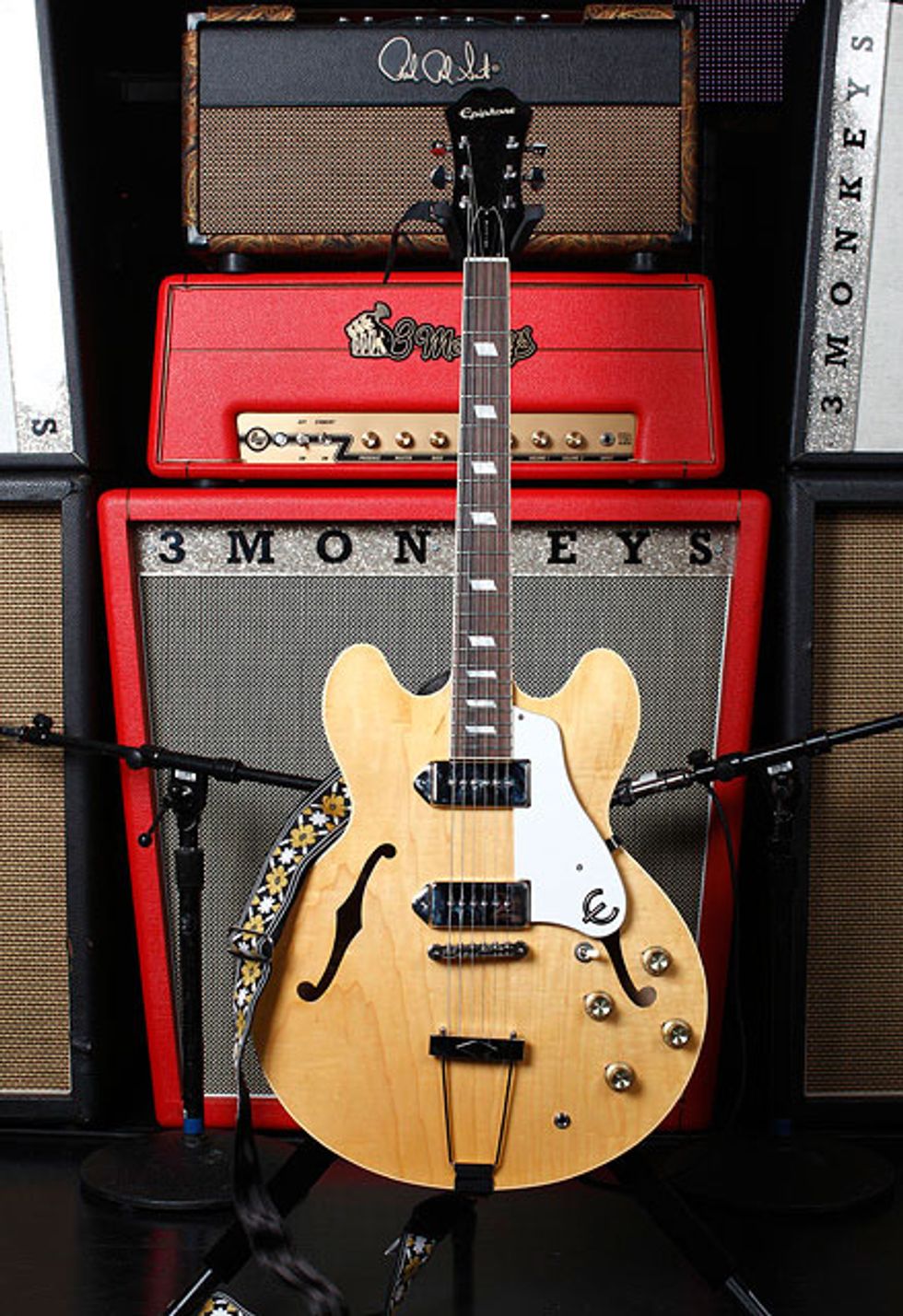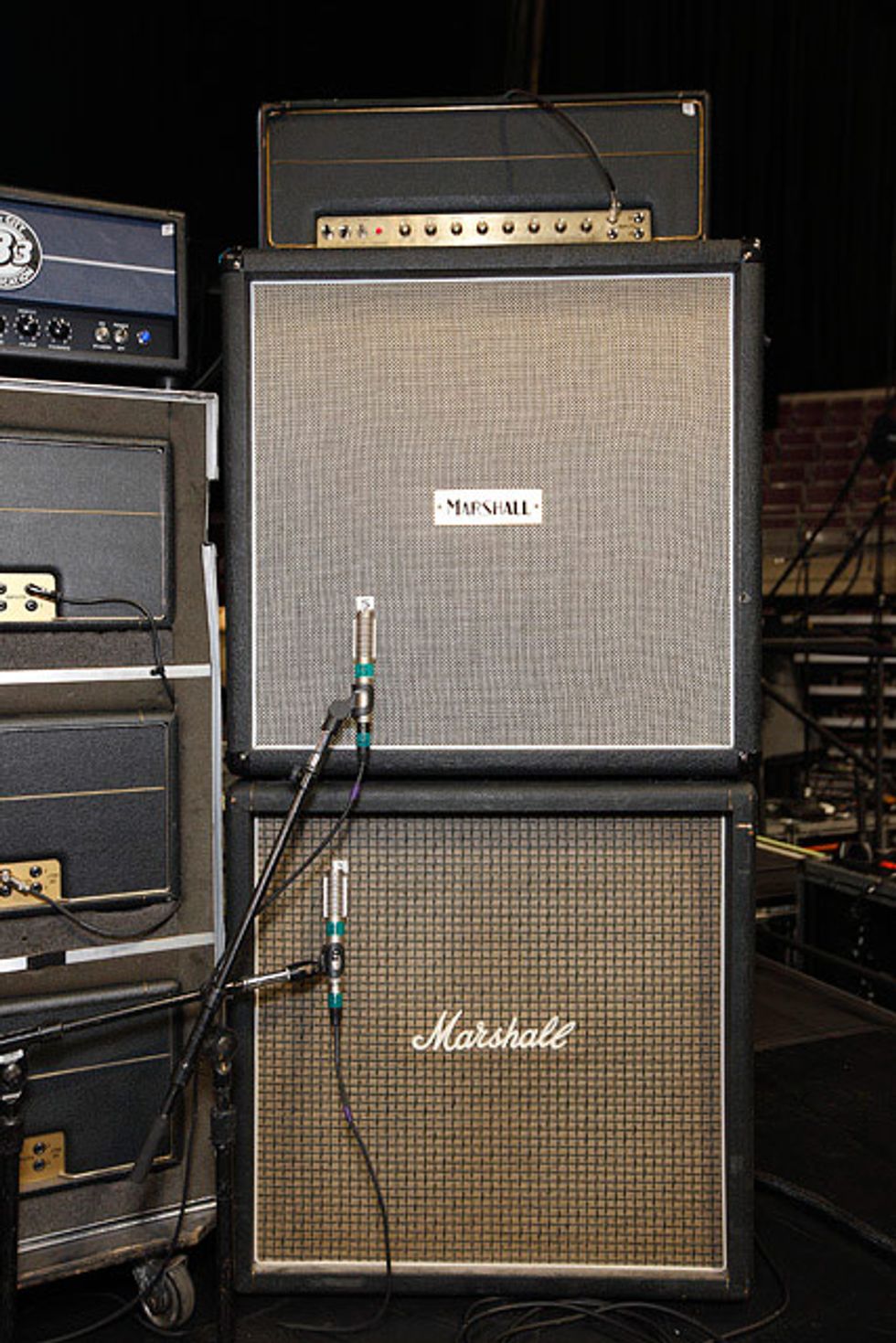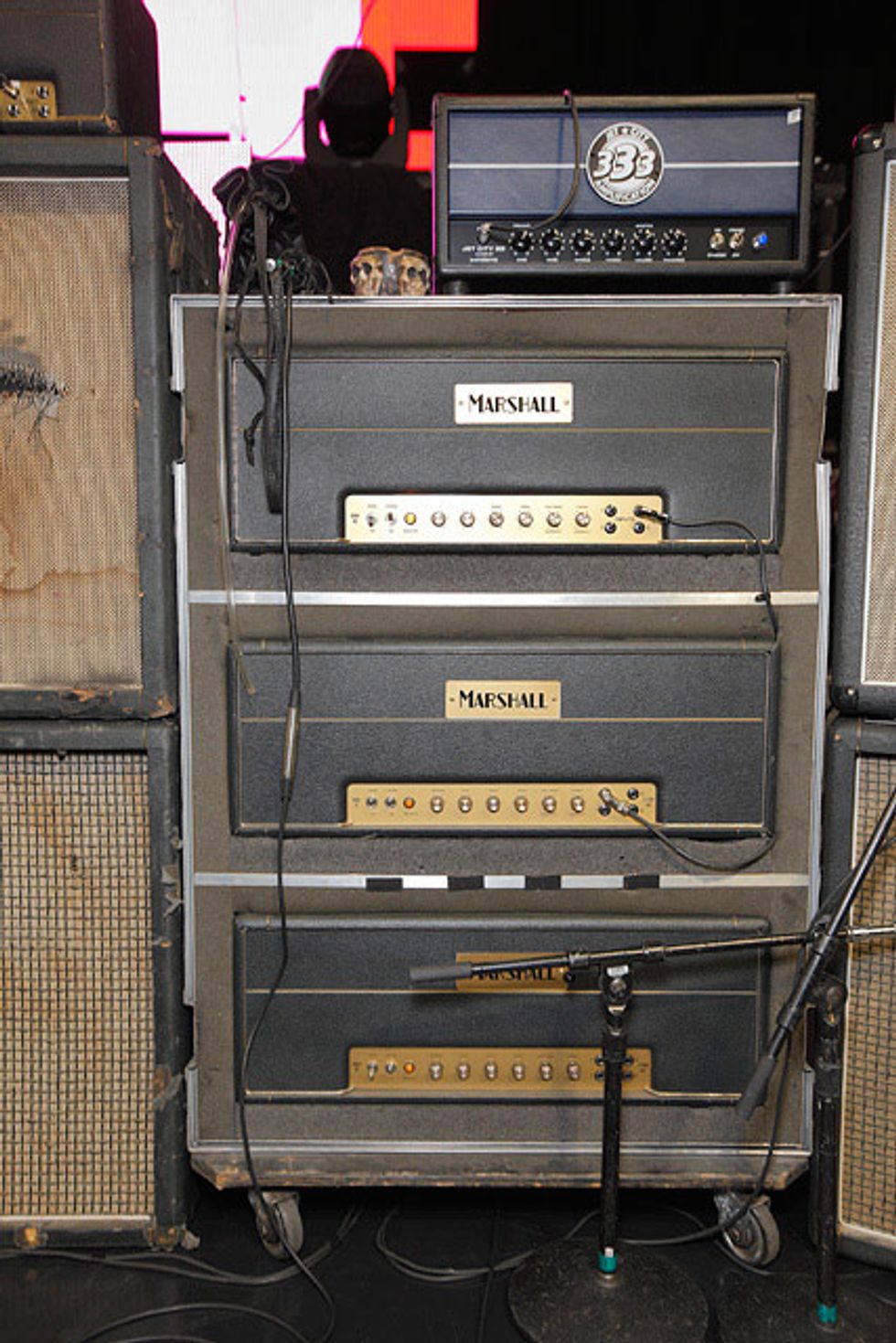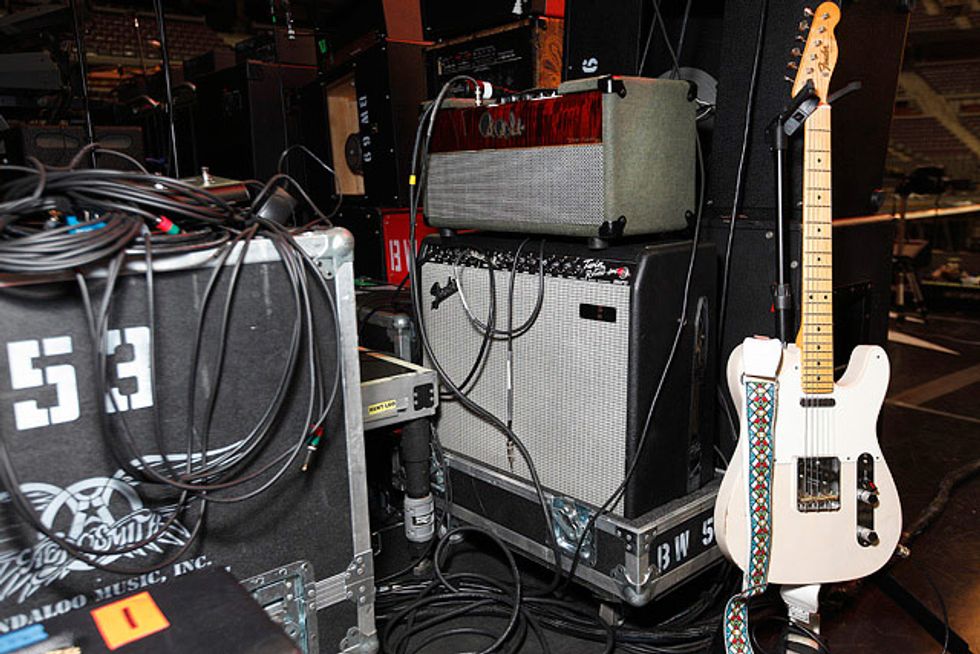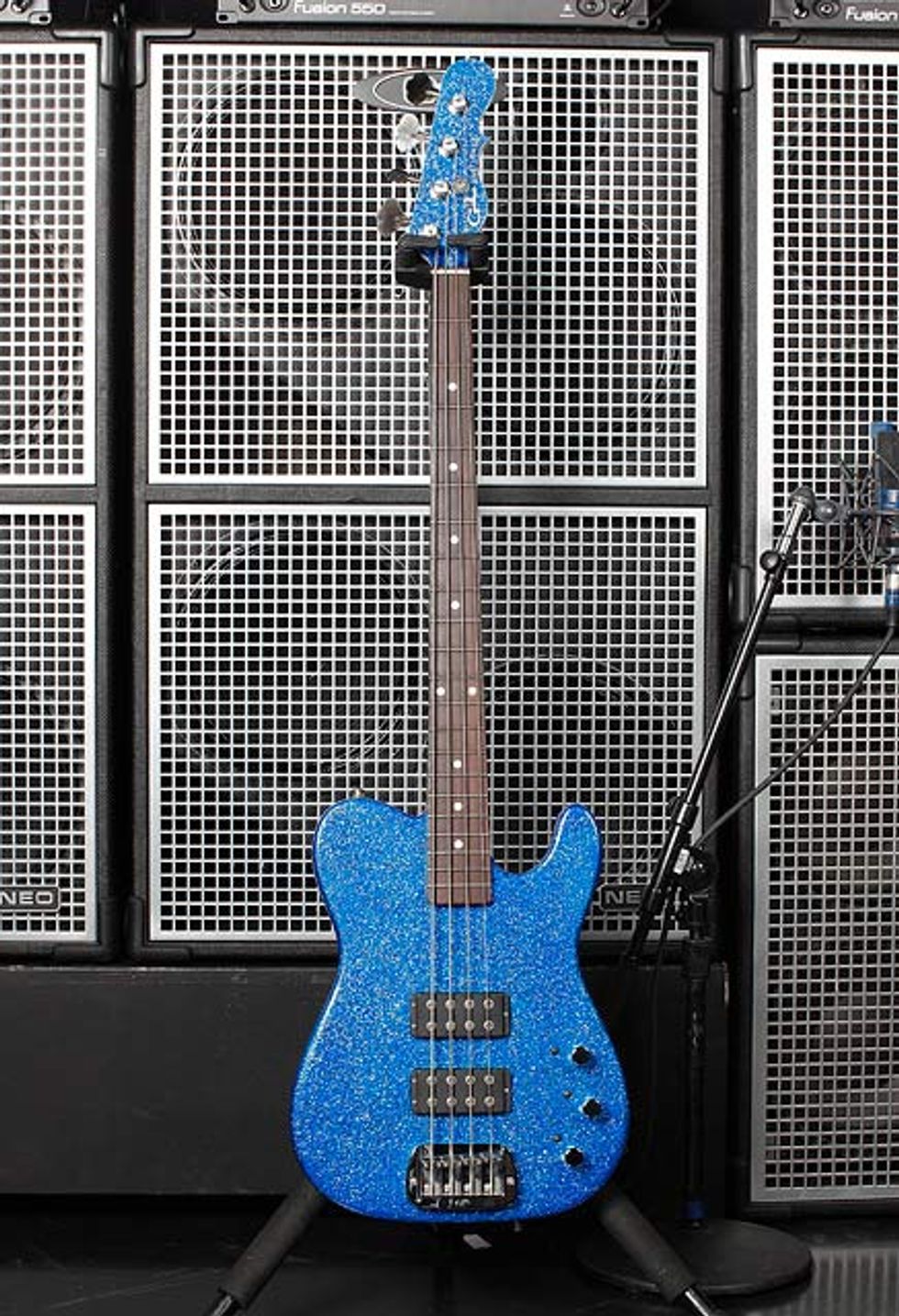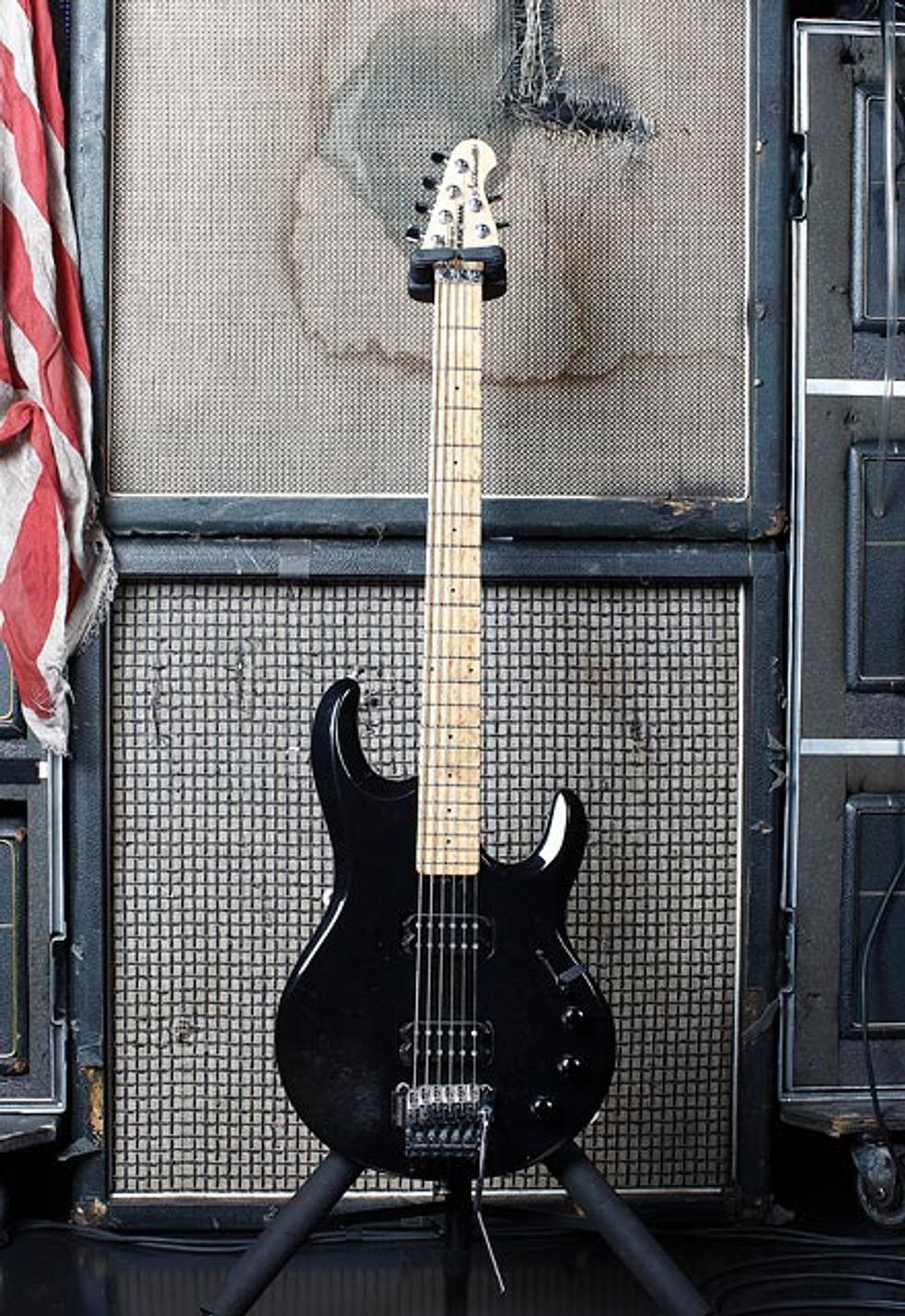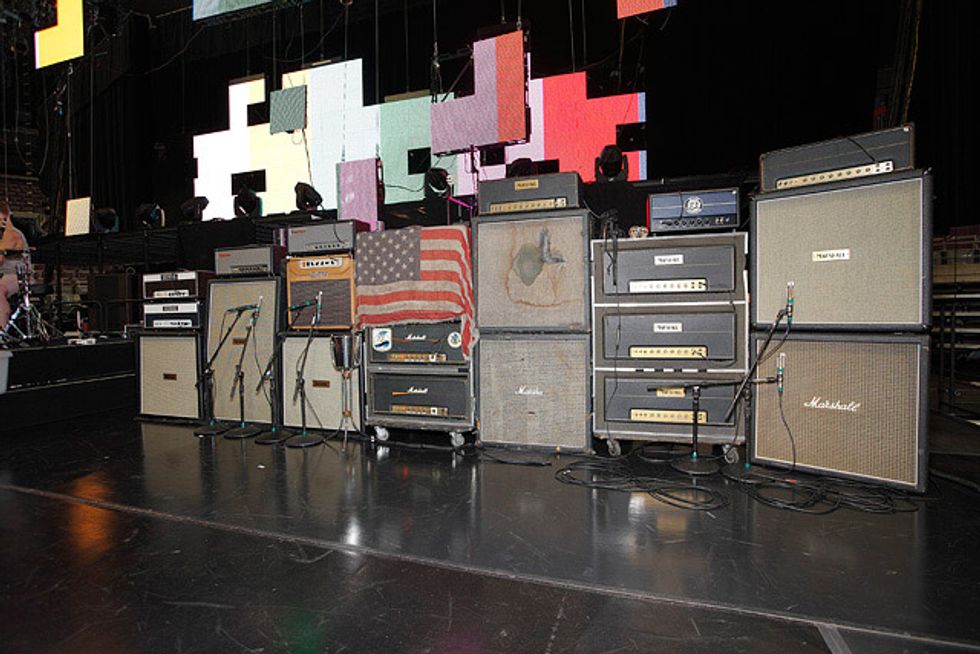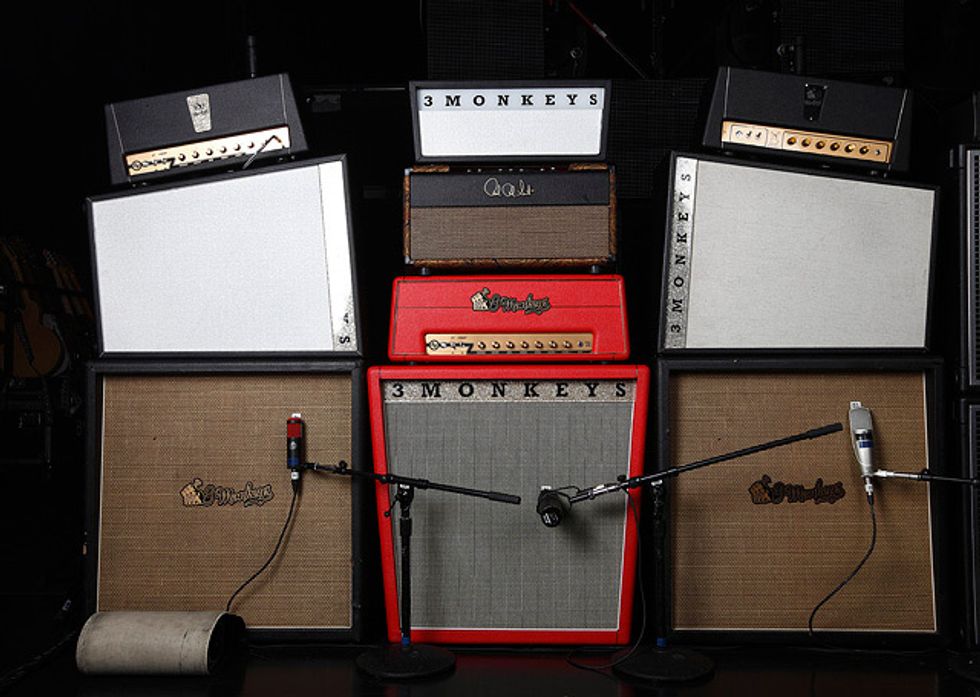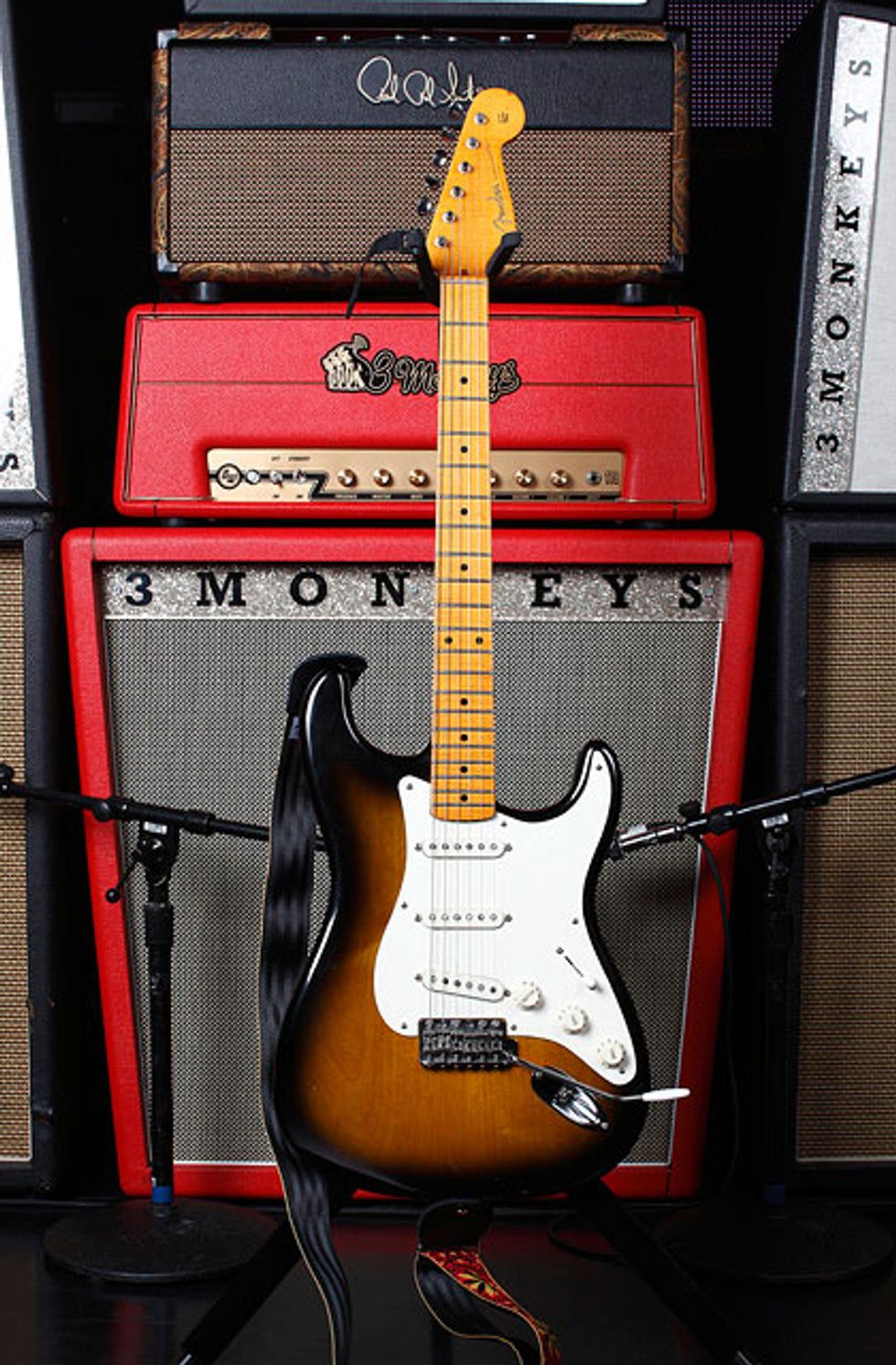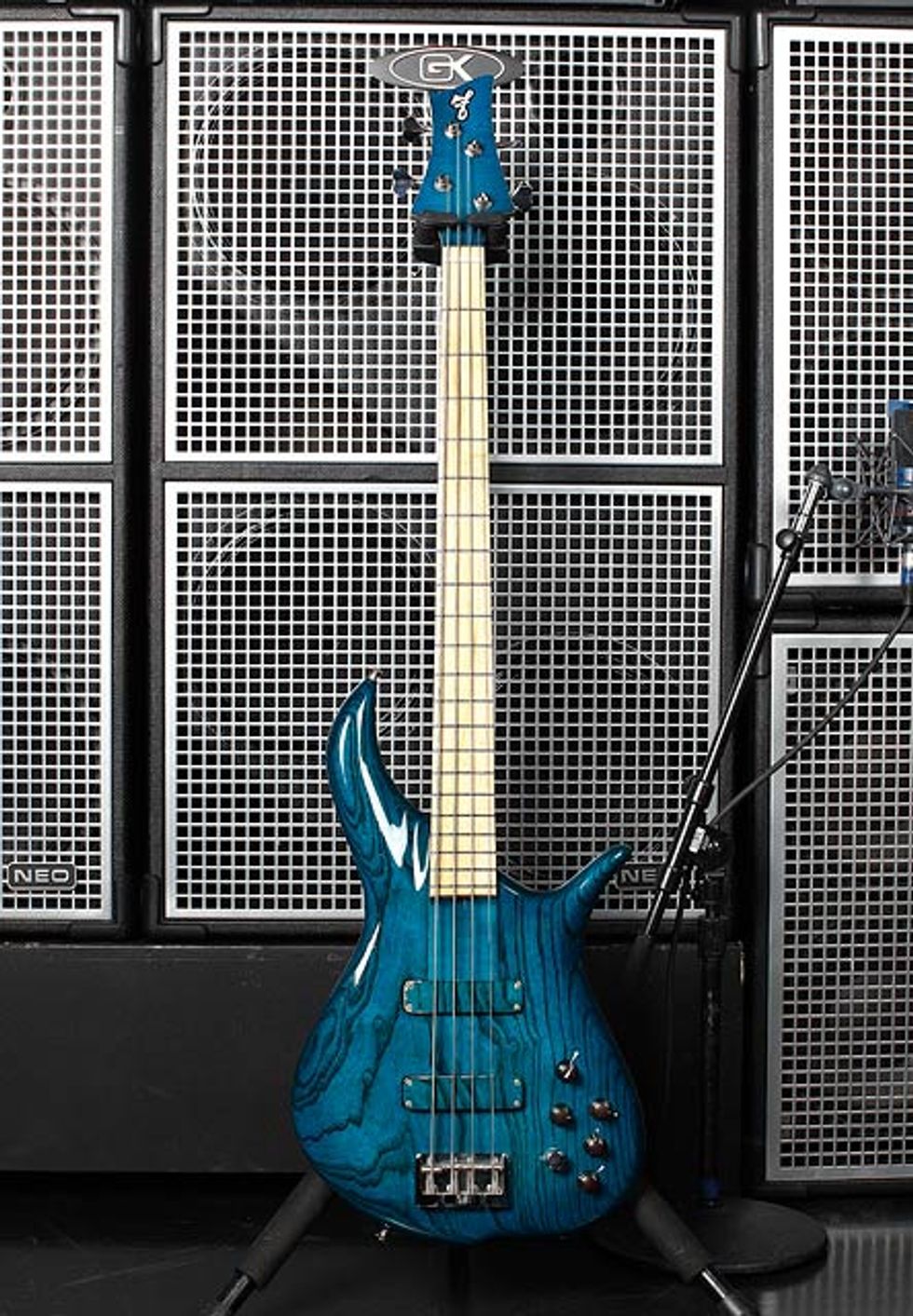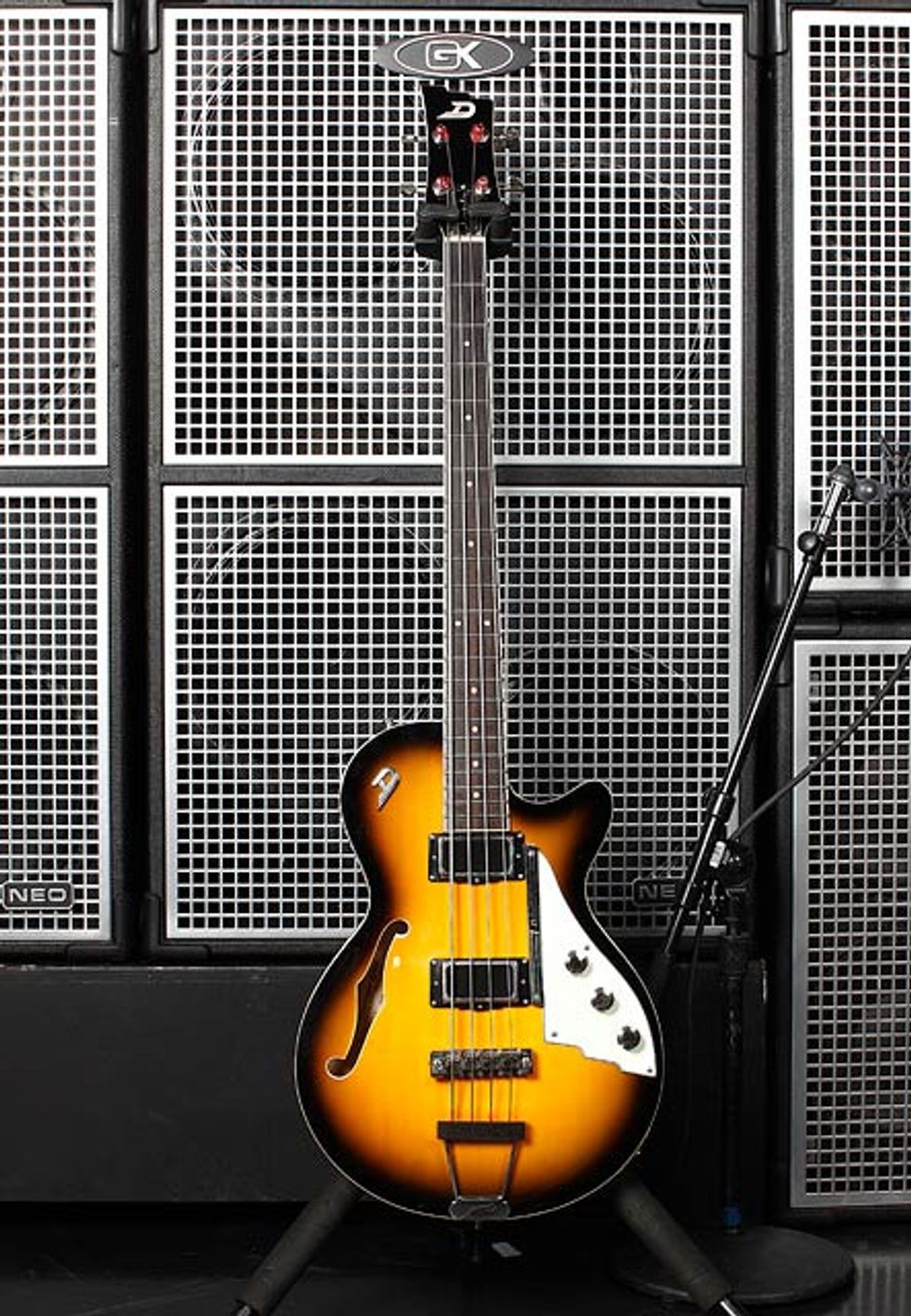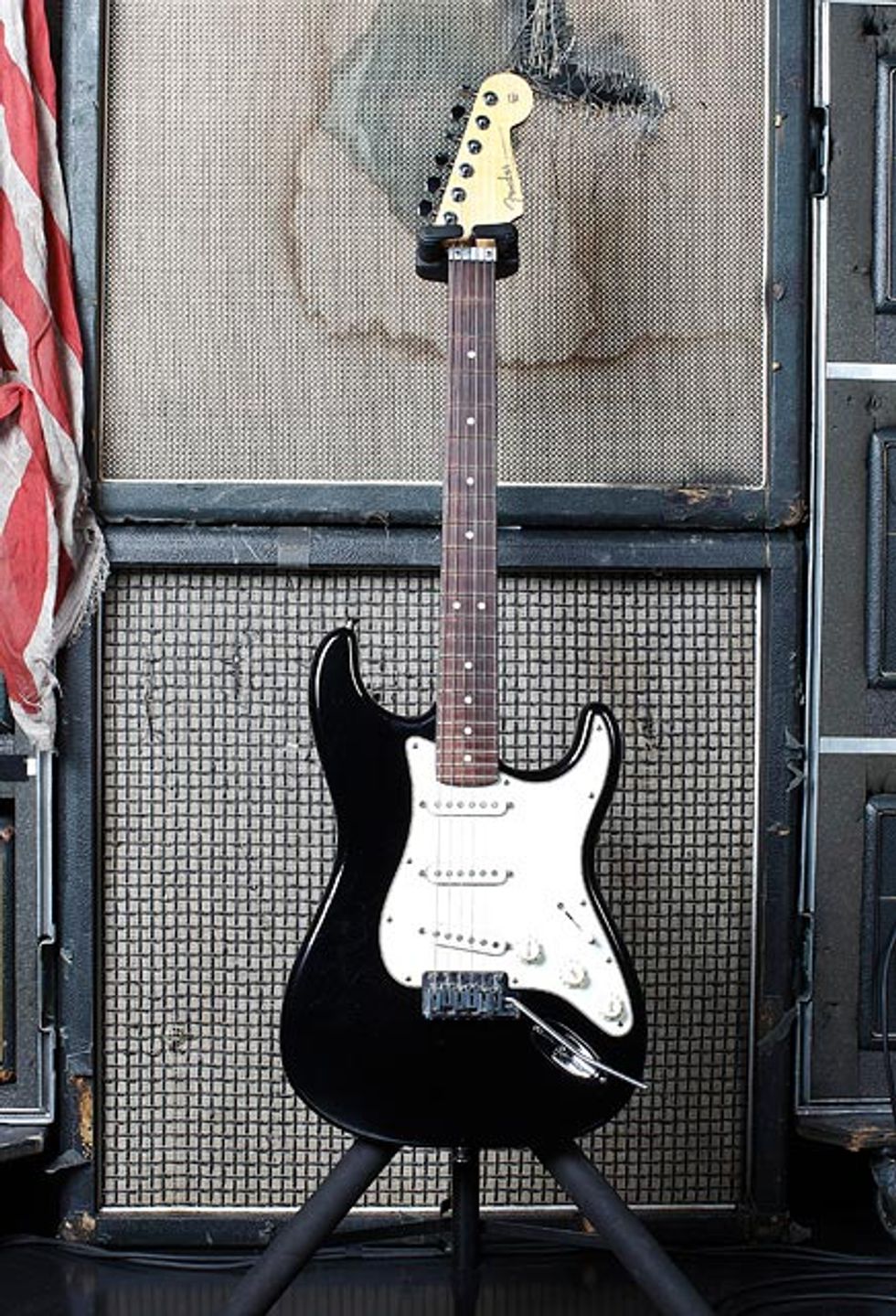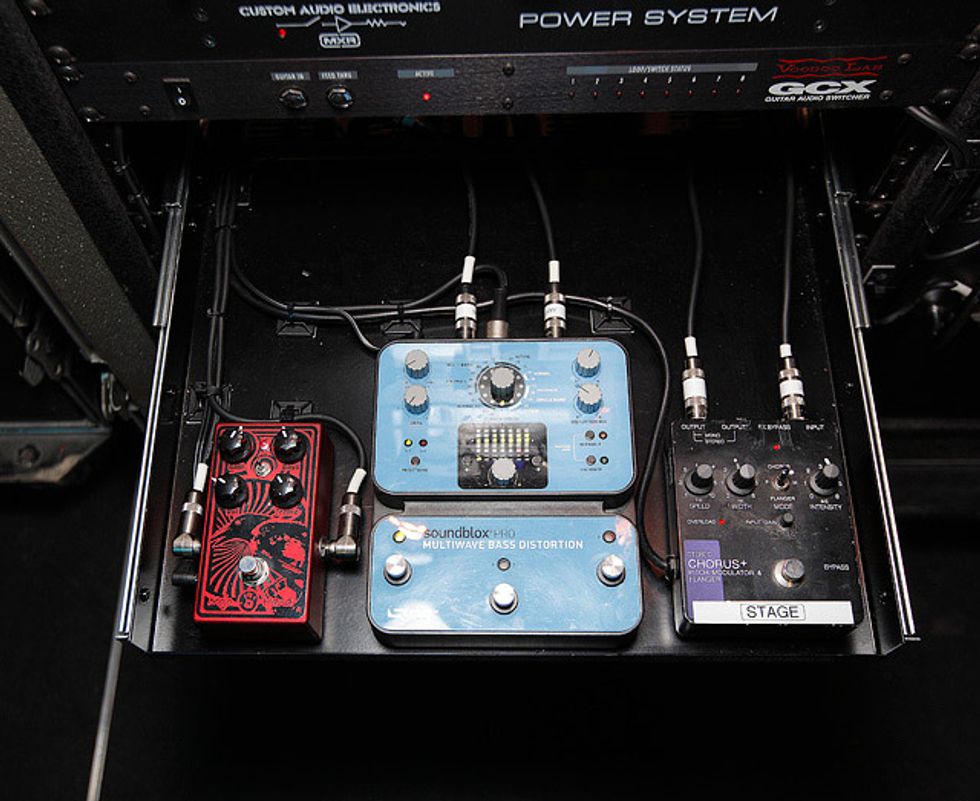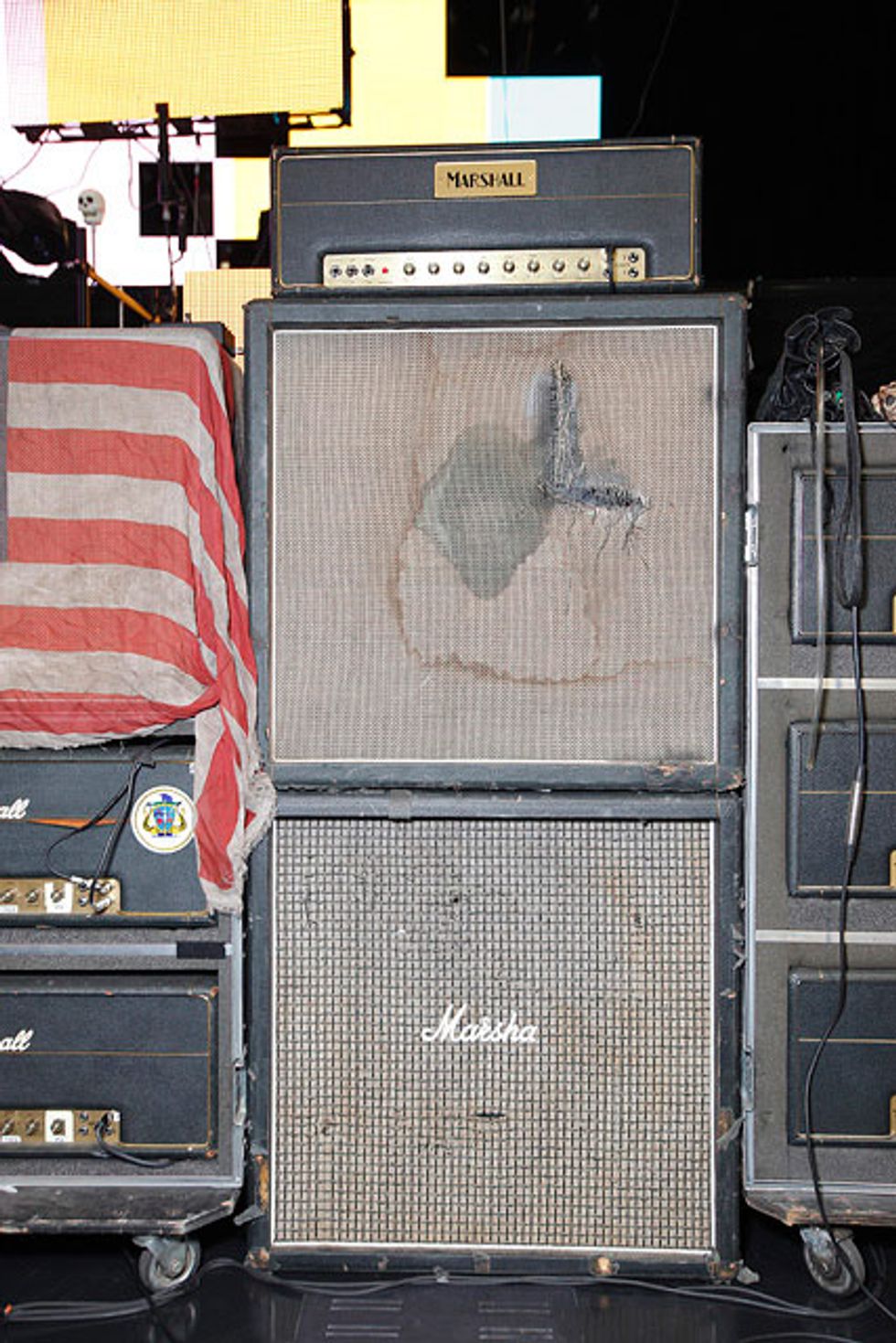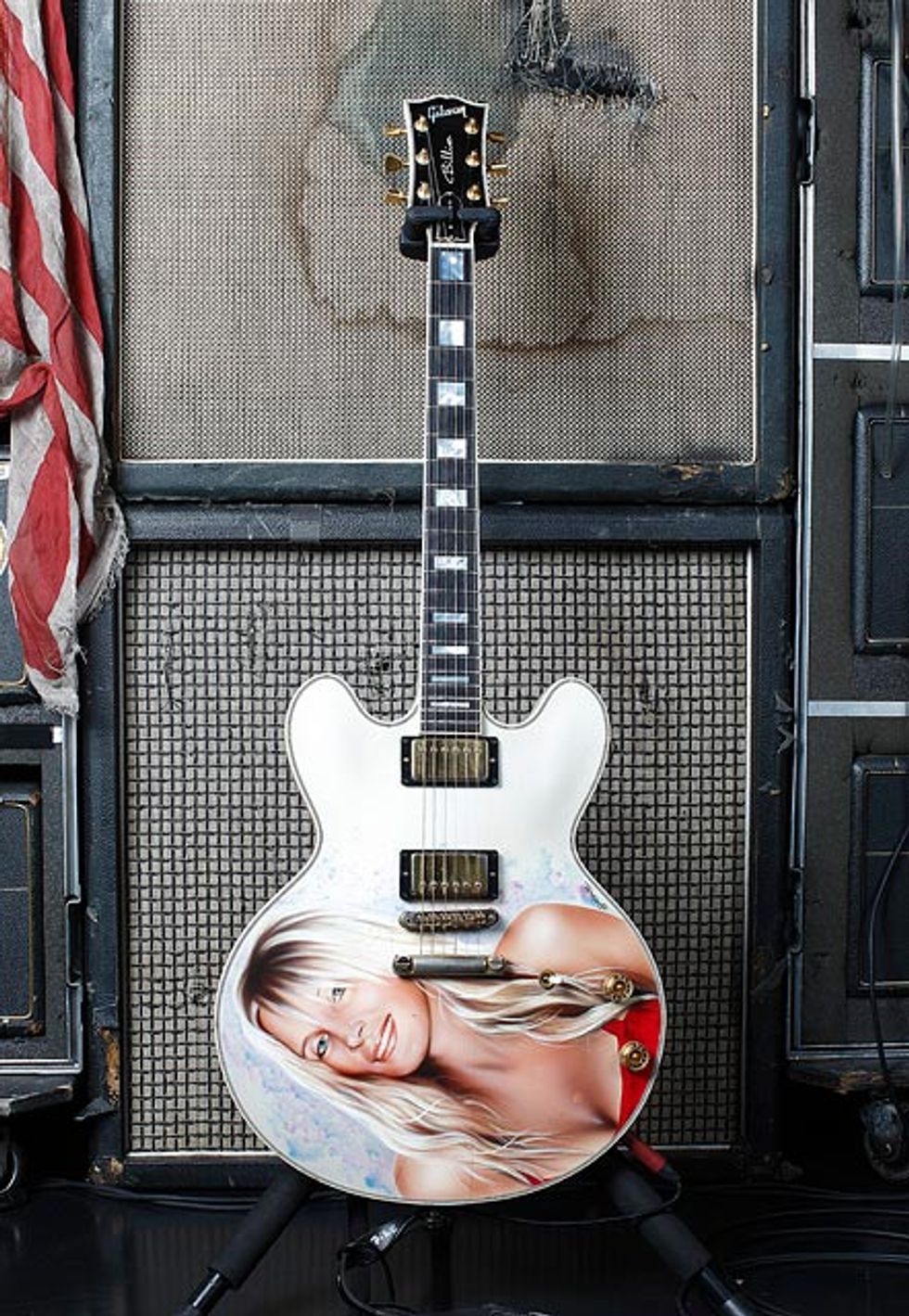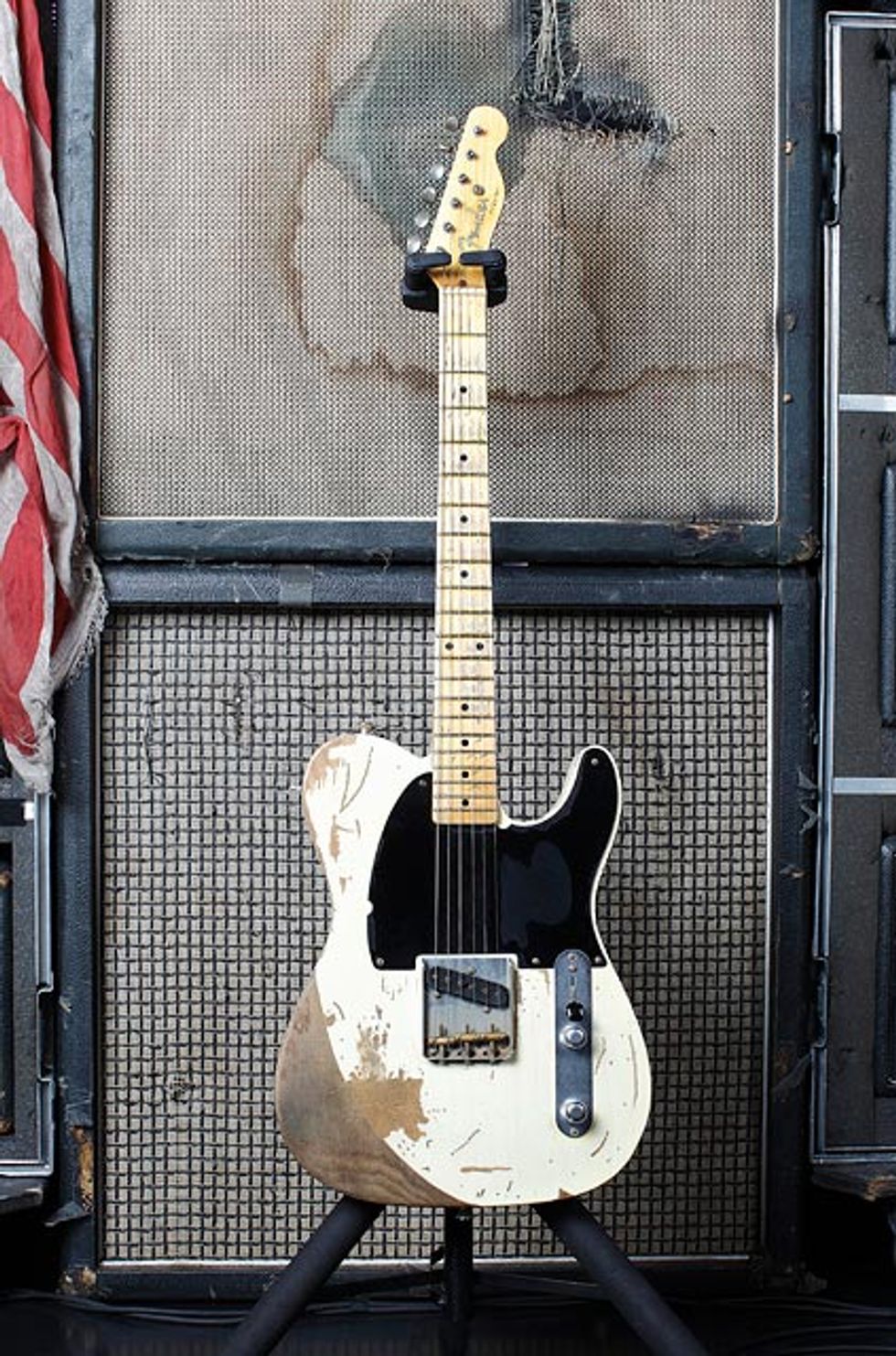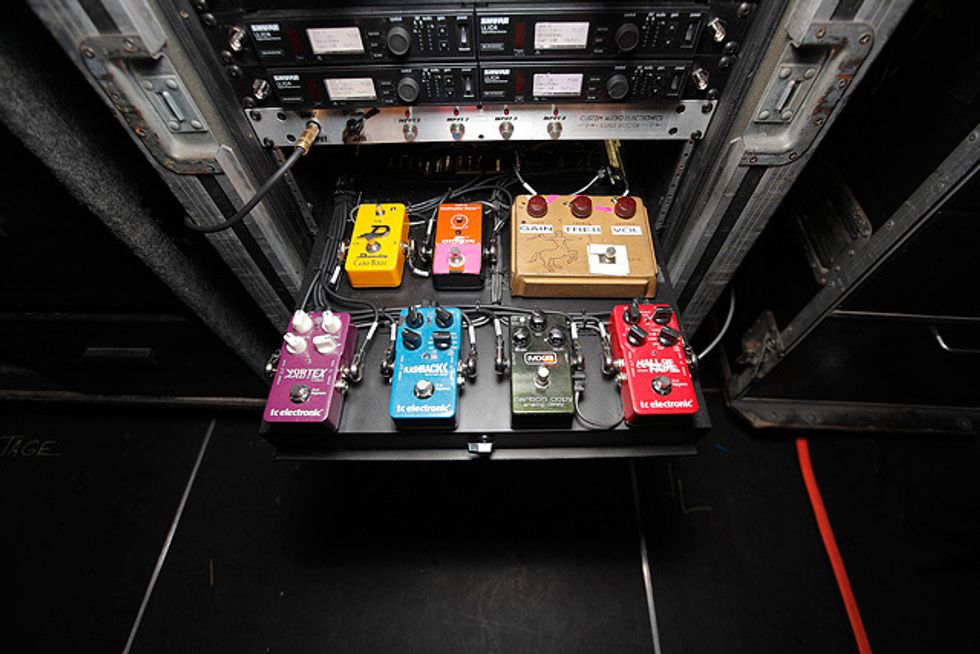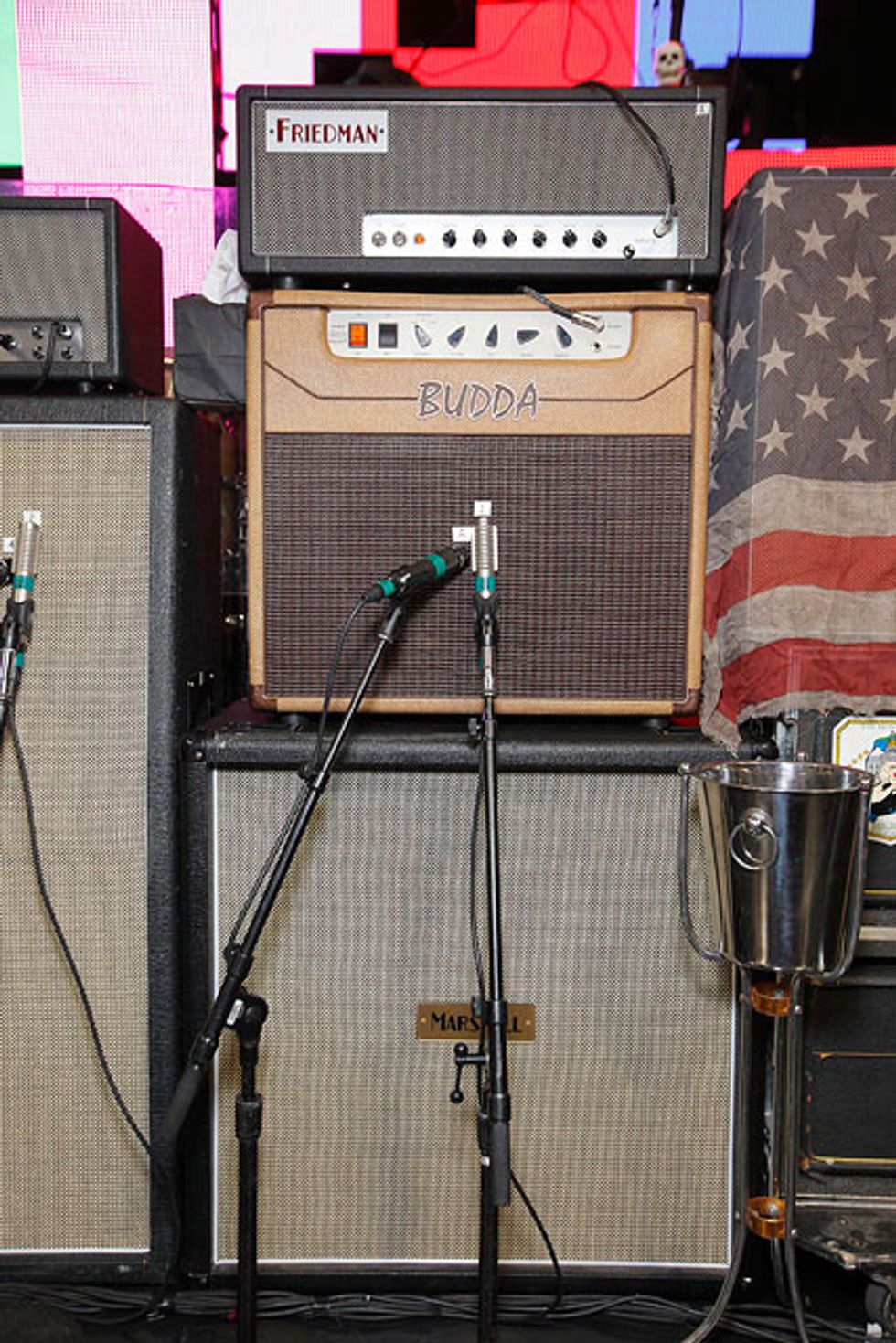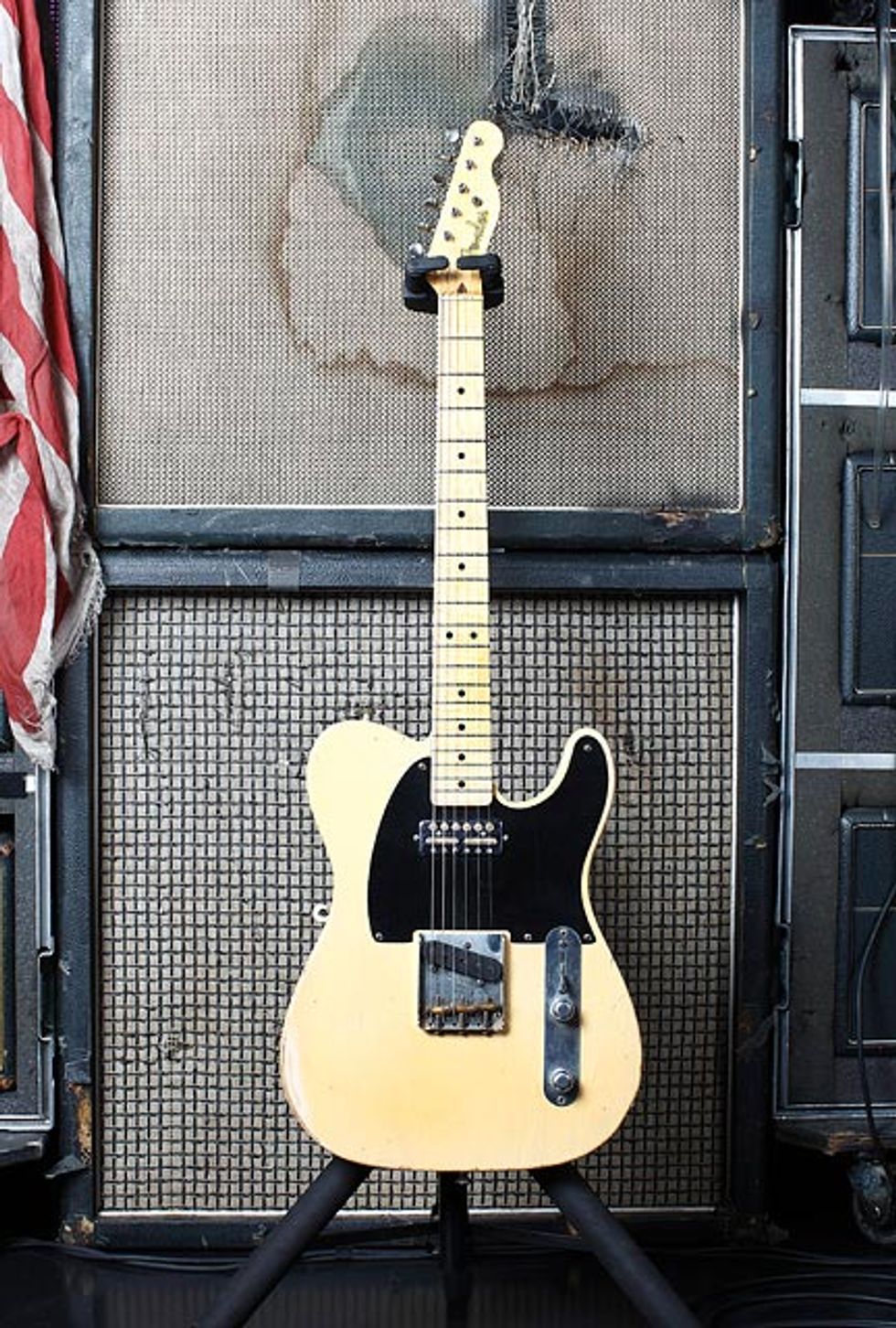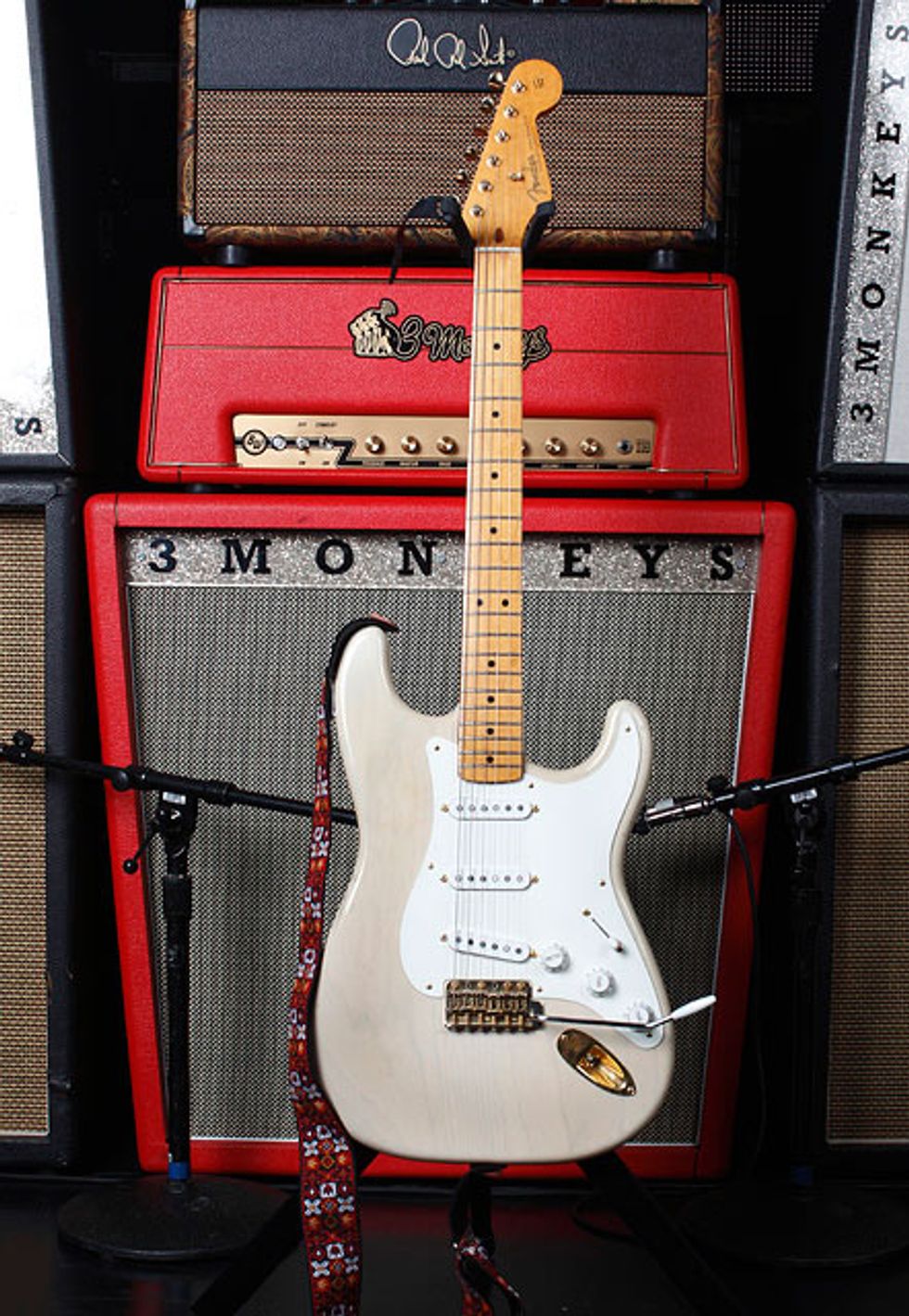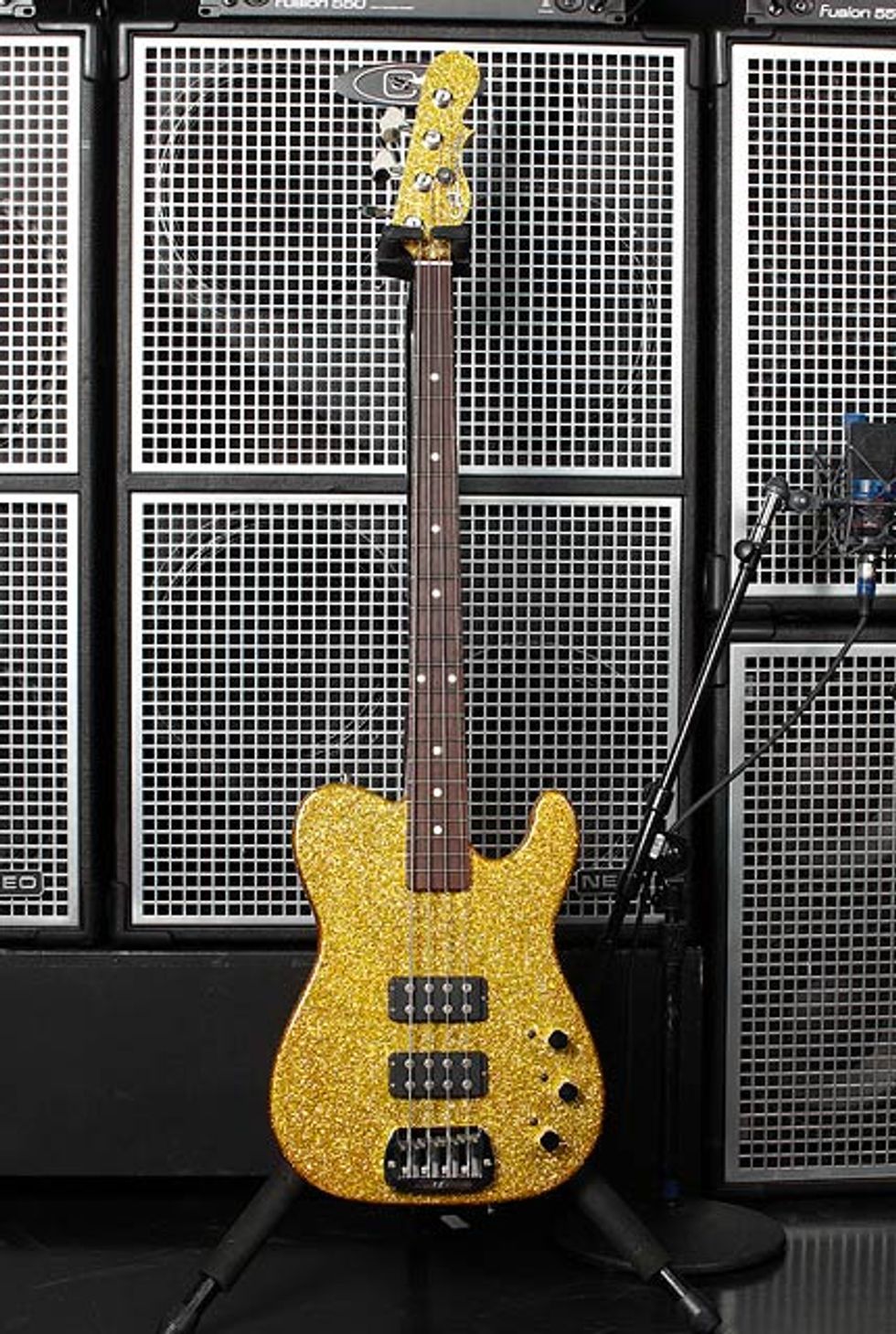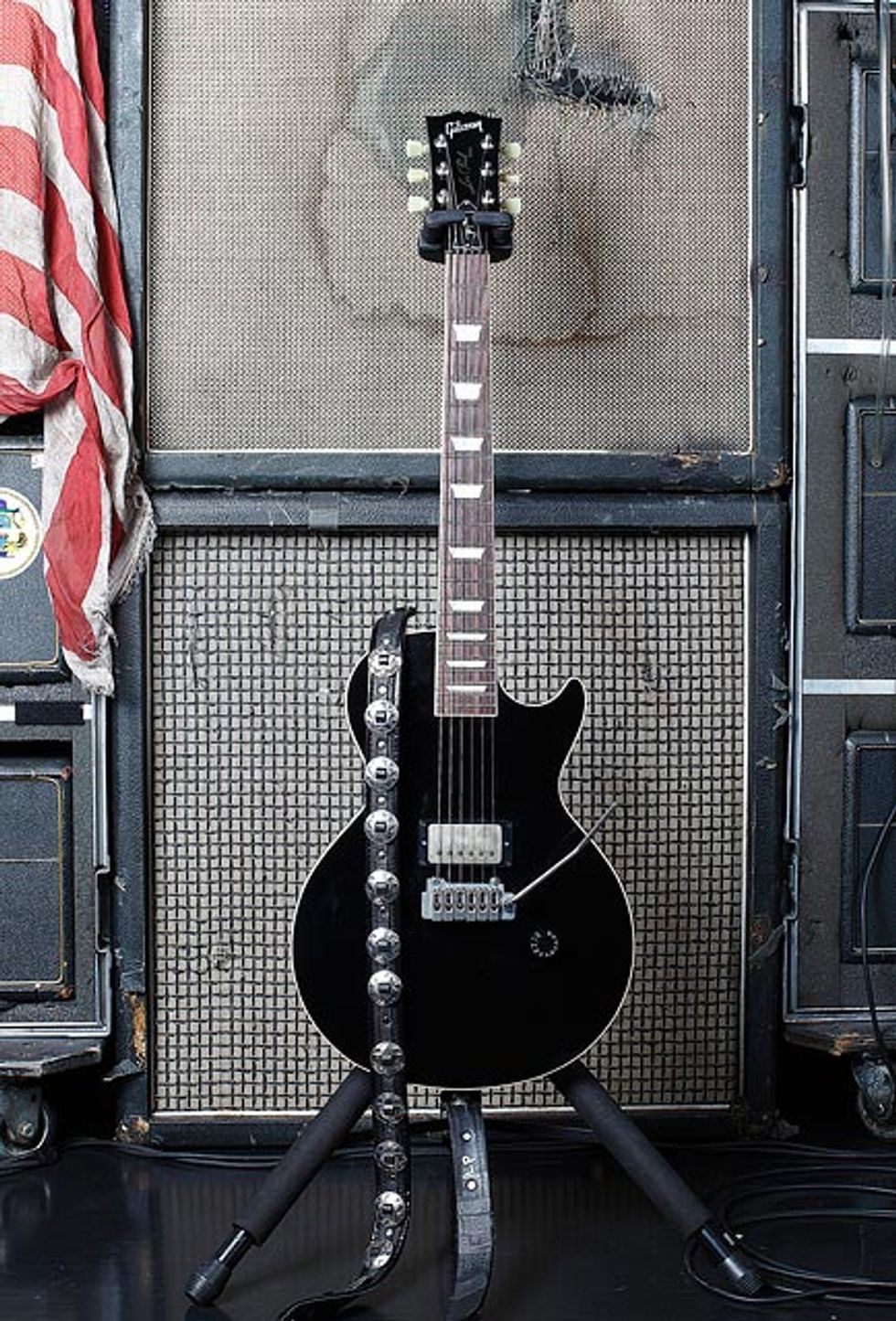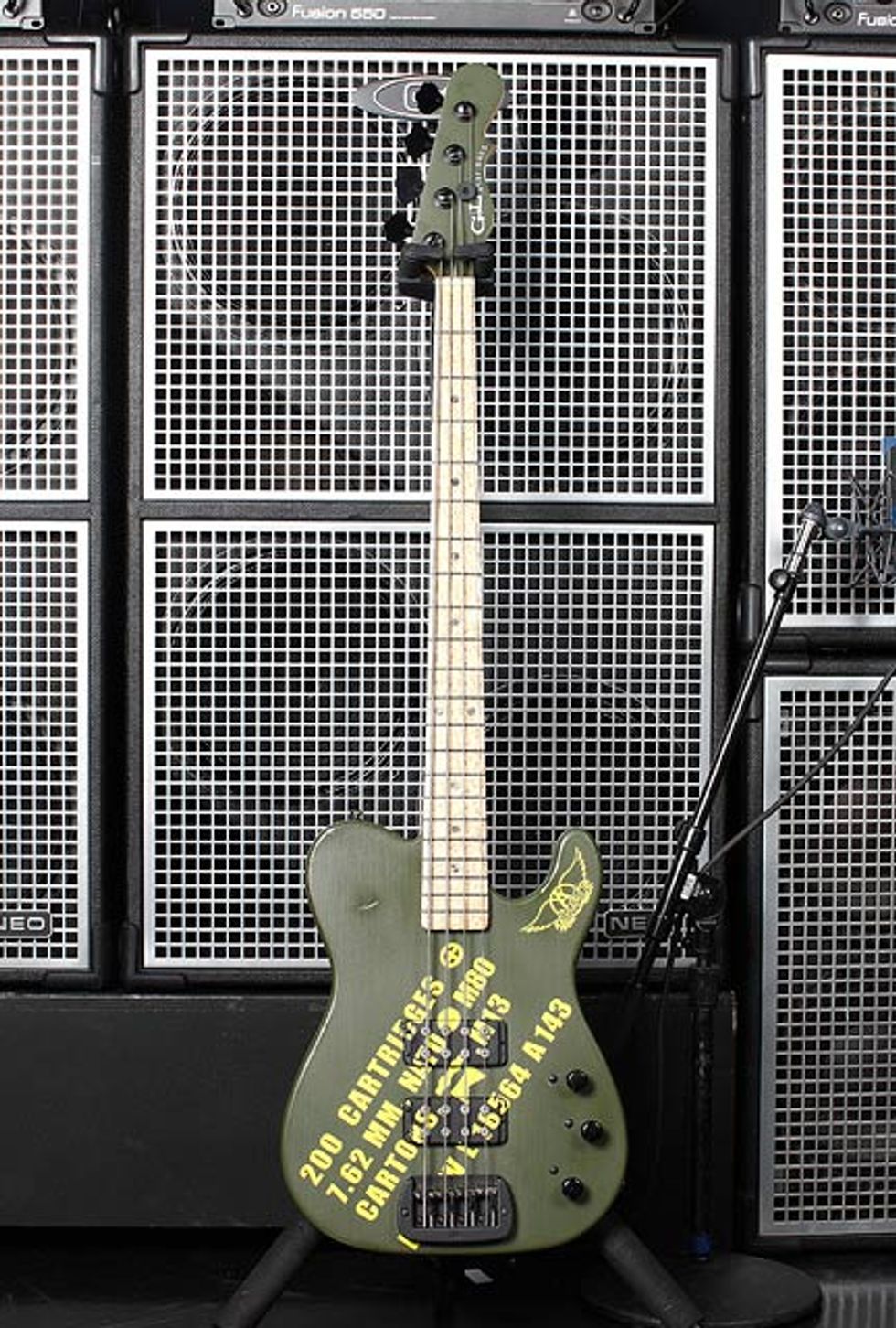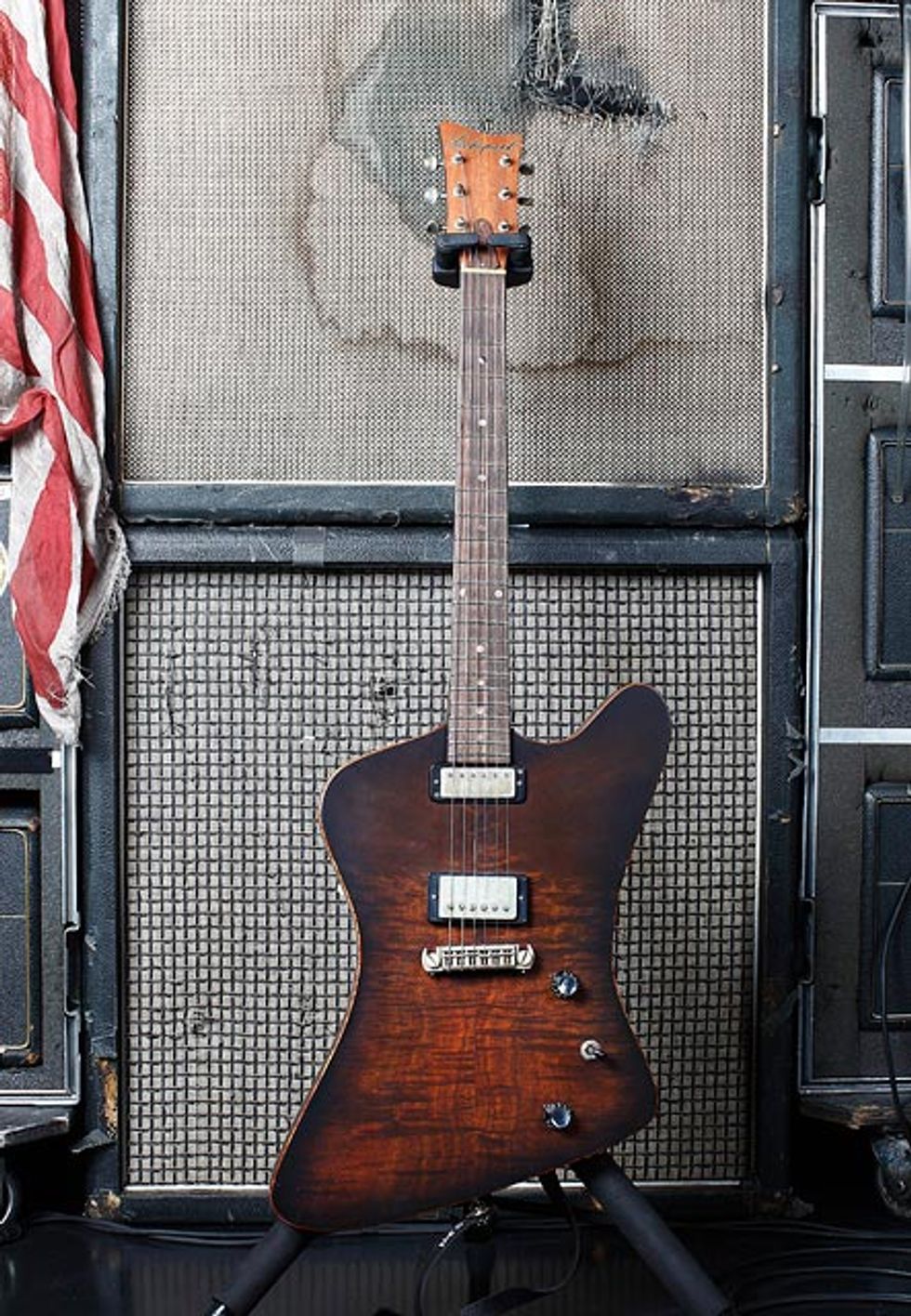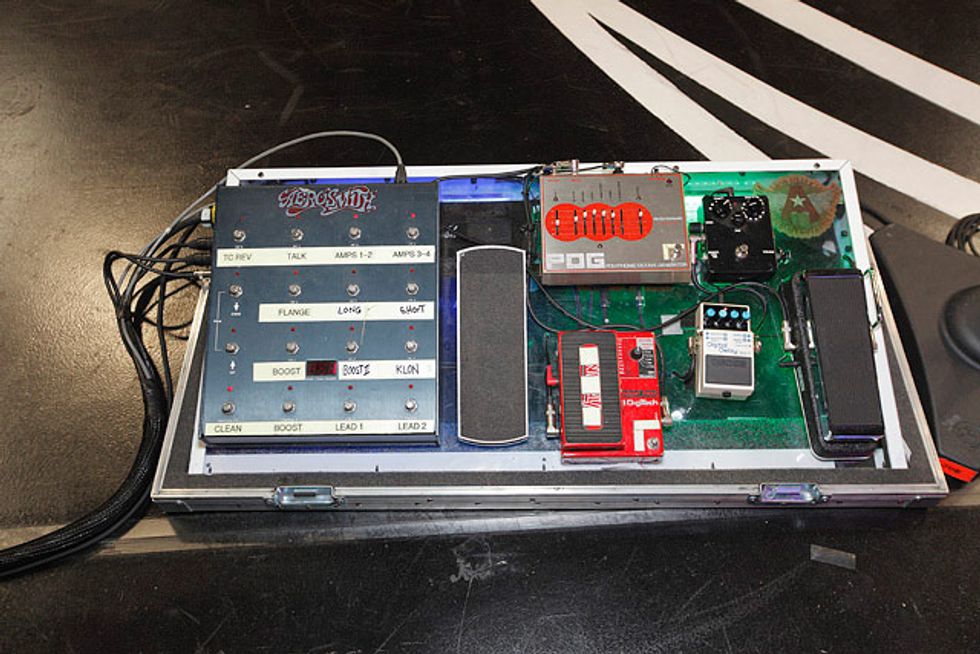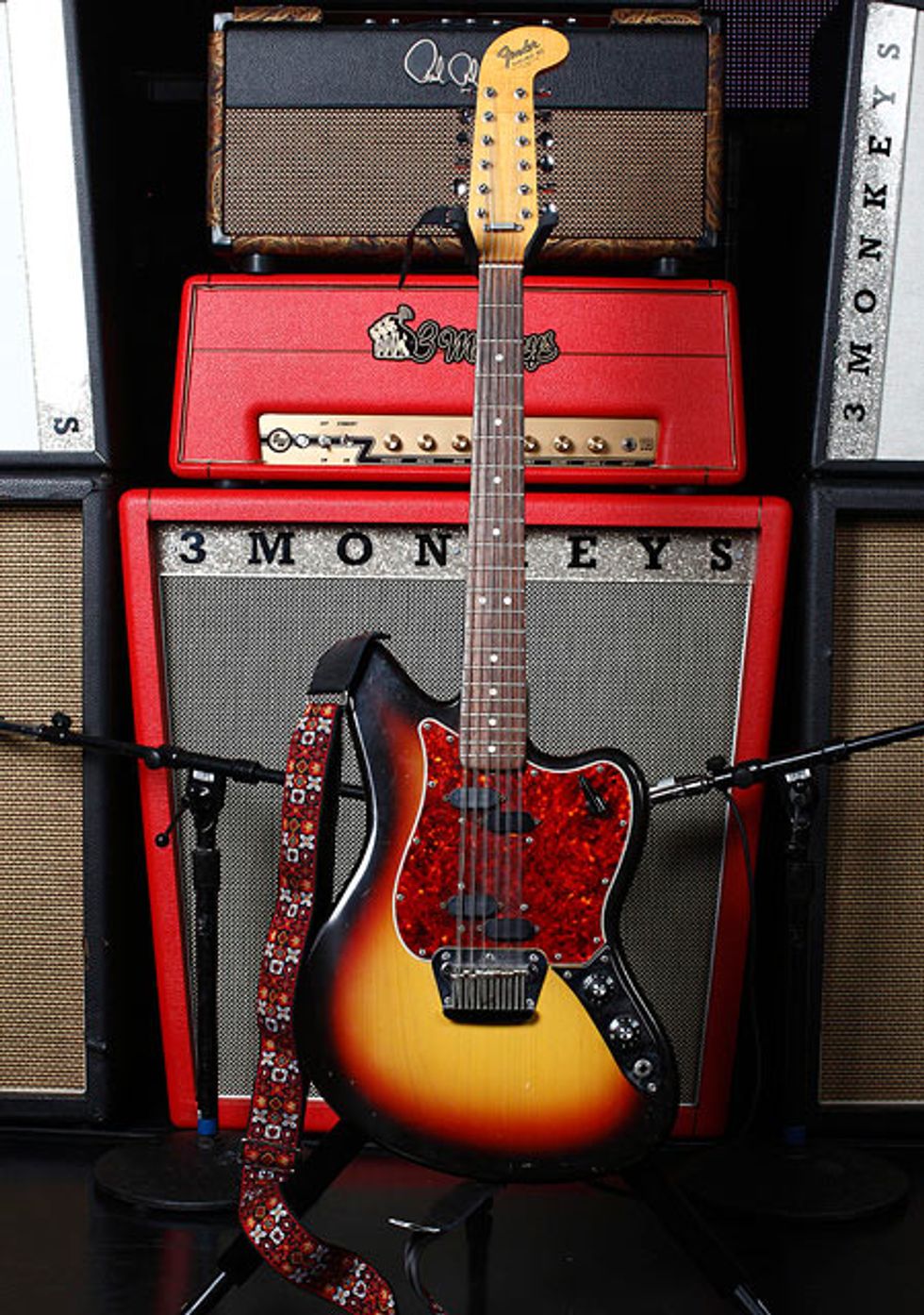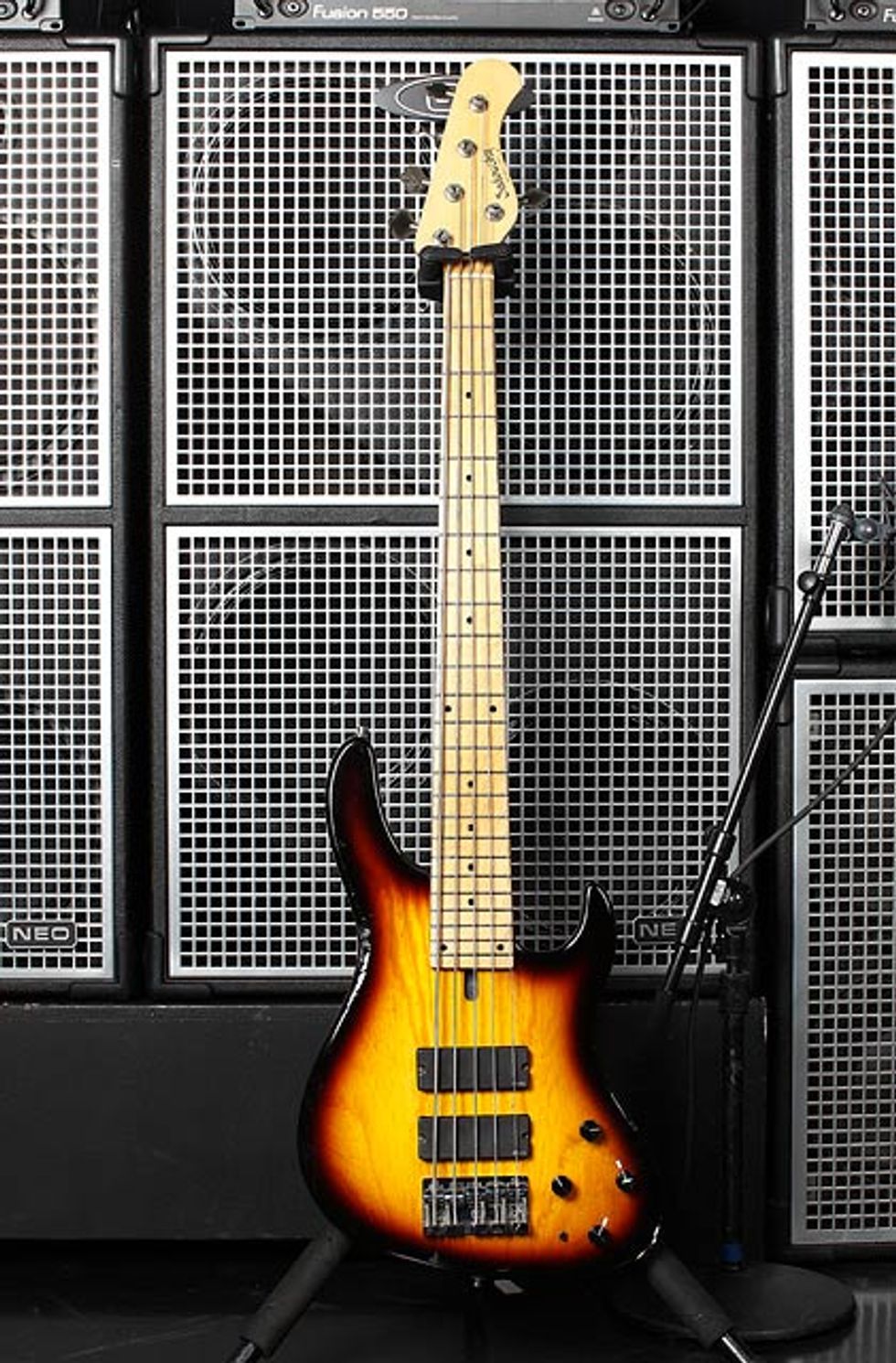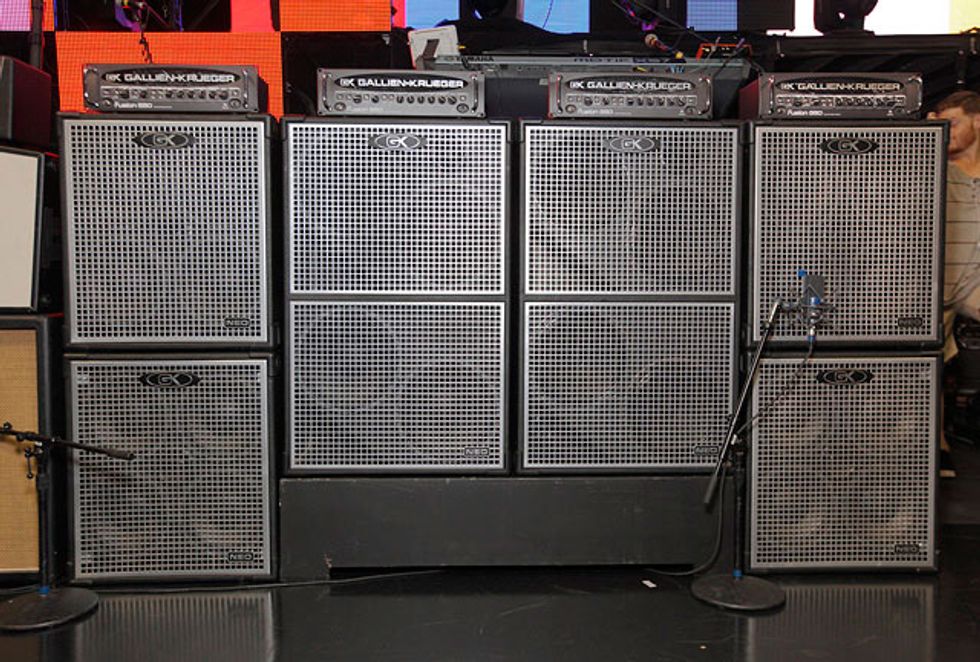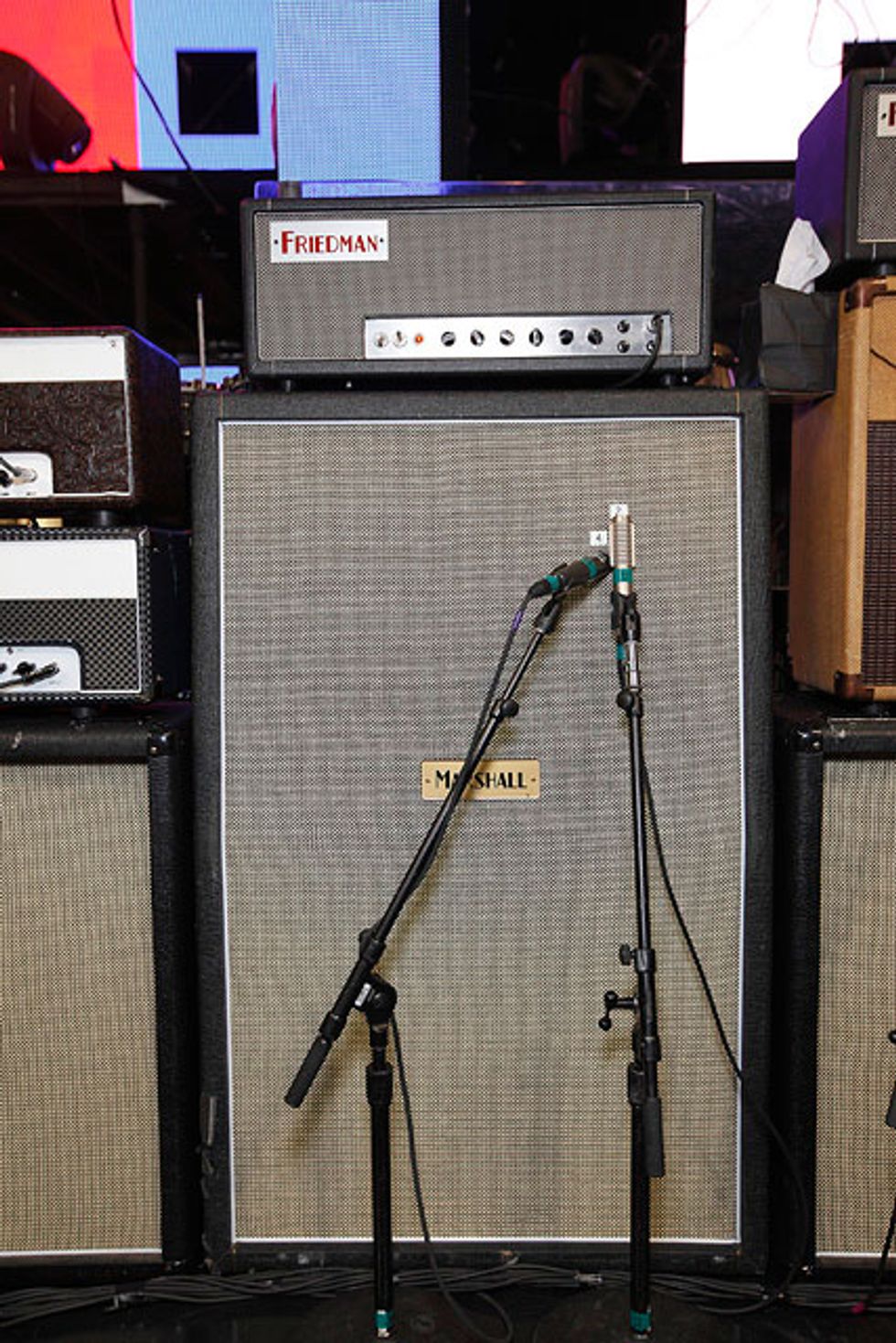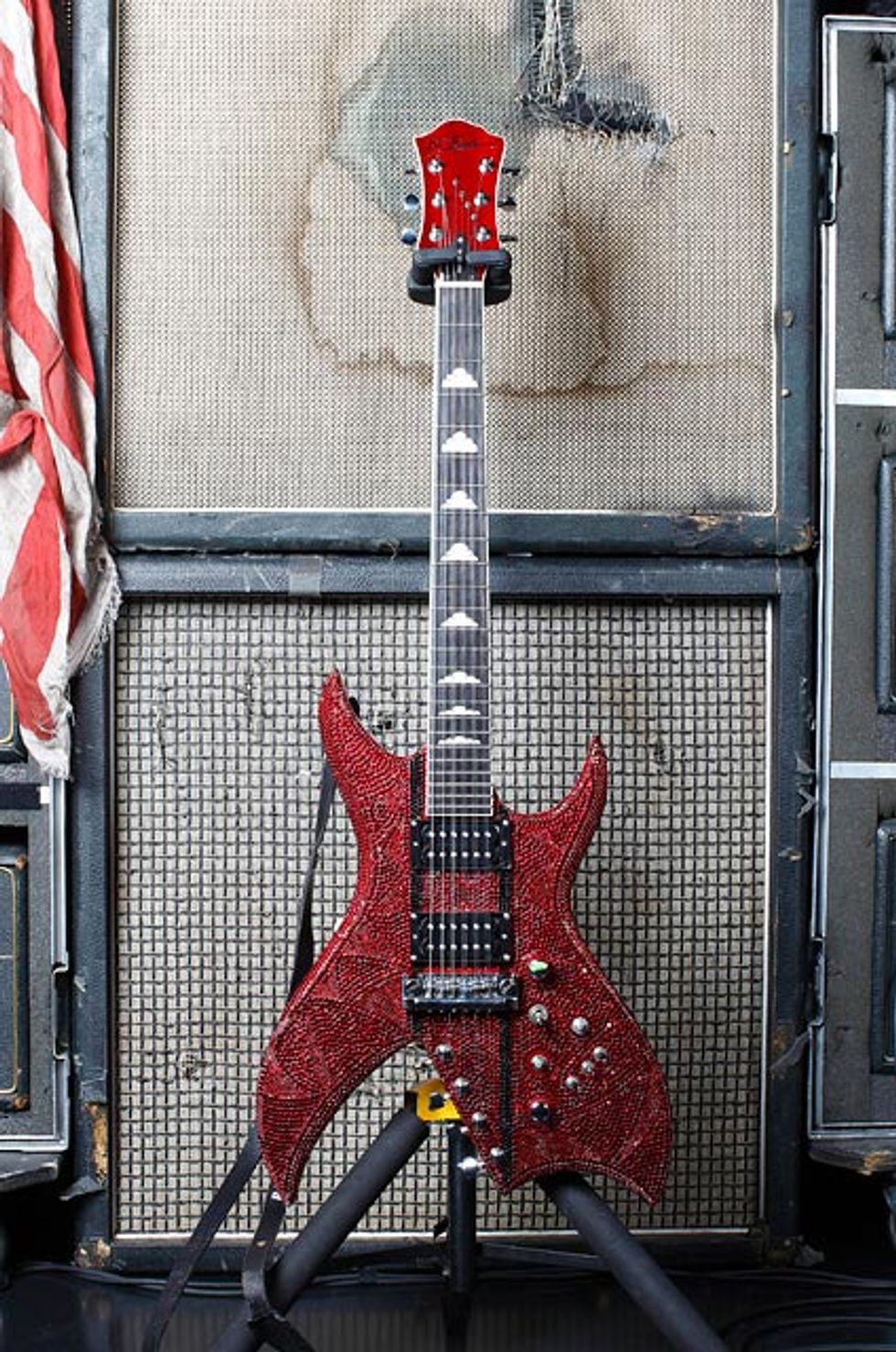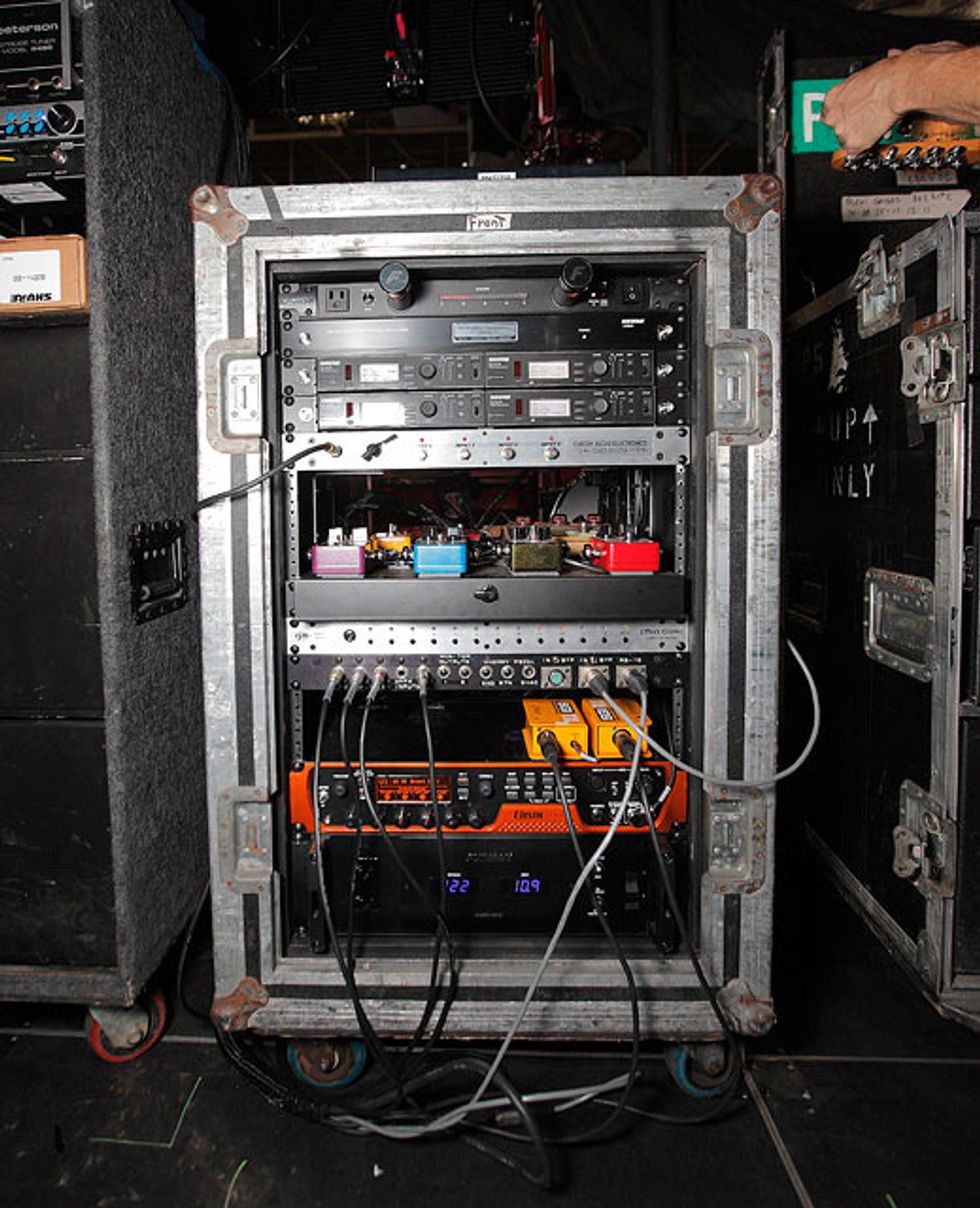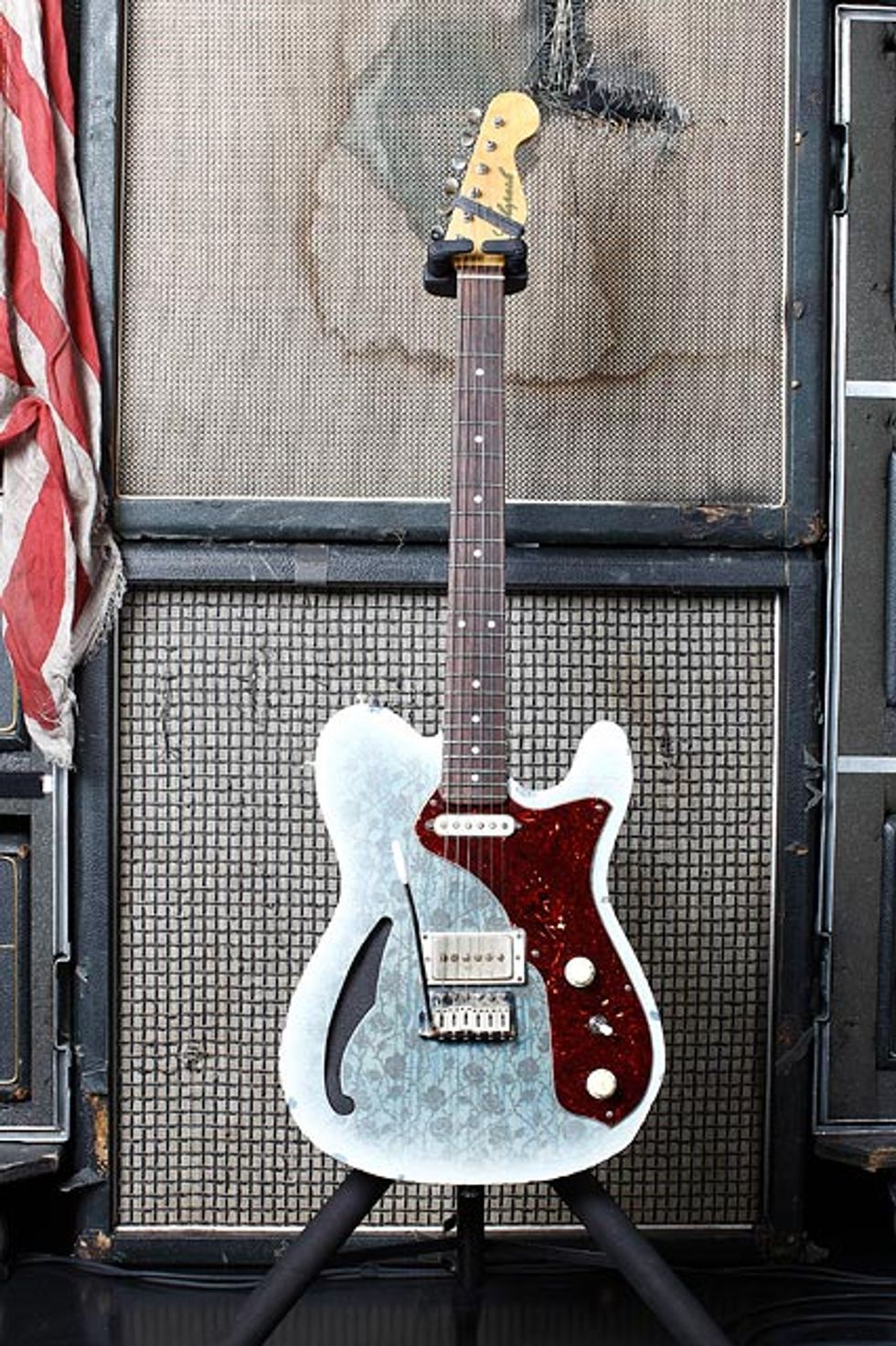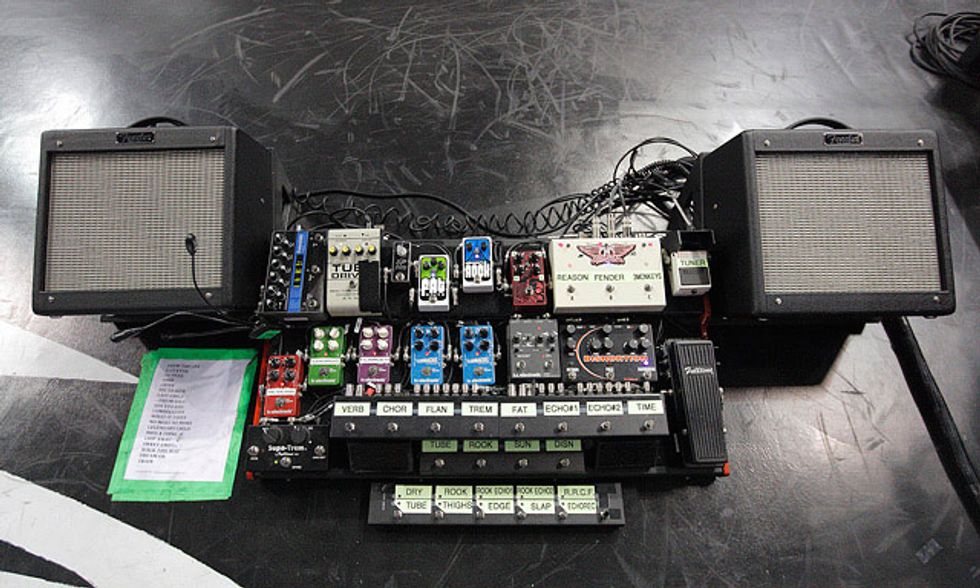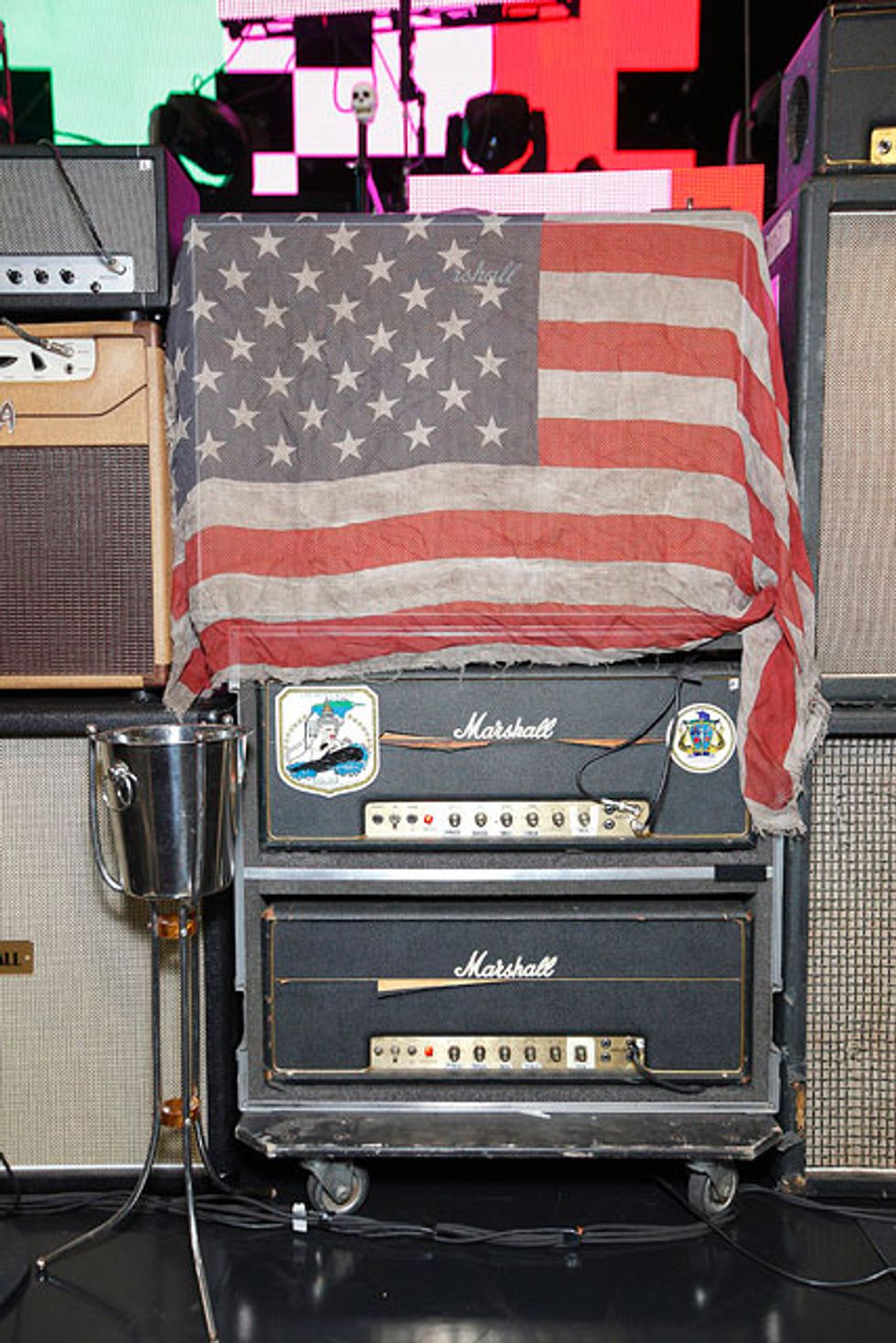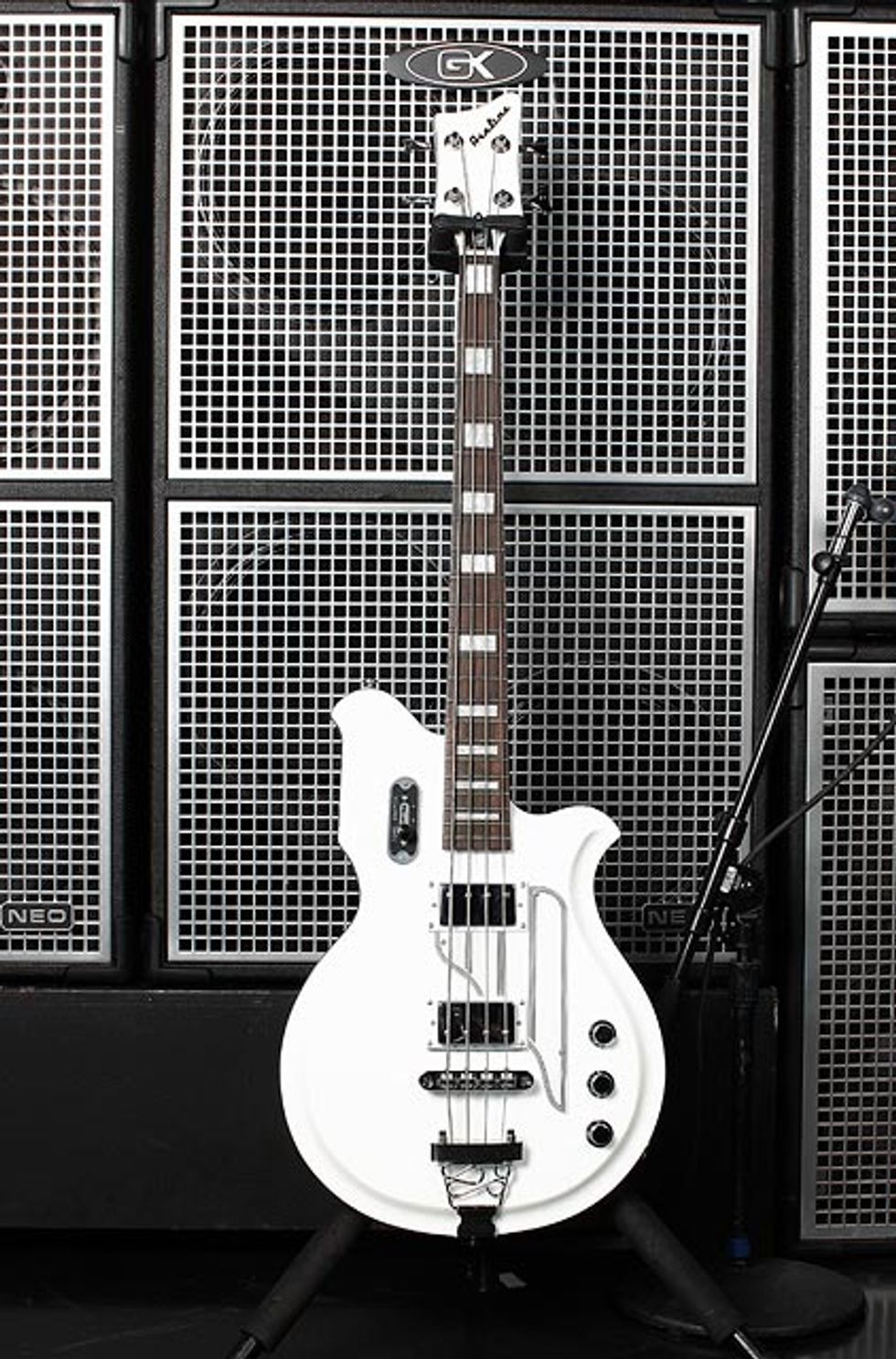 Click here
to watch our video Rig Rundowns of Joe and Brad's gear!