Check out the gear the guys are using on tour.
Joe Perry's Echopark Guitars Blue Rose
This semi-hollow T-style from Echopark Guitars features a reverse trem and was used extensively on Aerosmith's new album. The guitar was partially filled to combat feedback for live playing.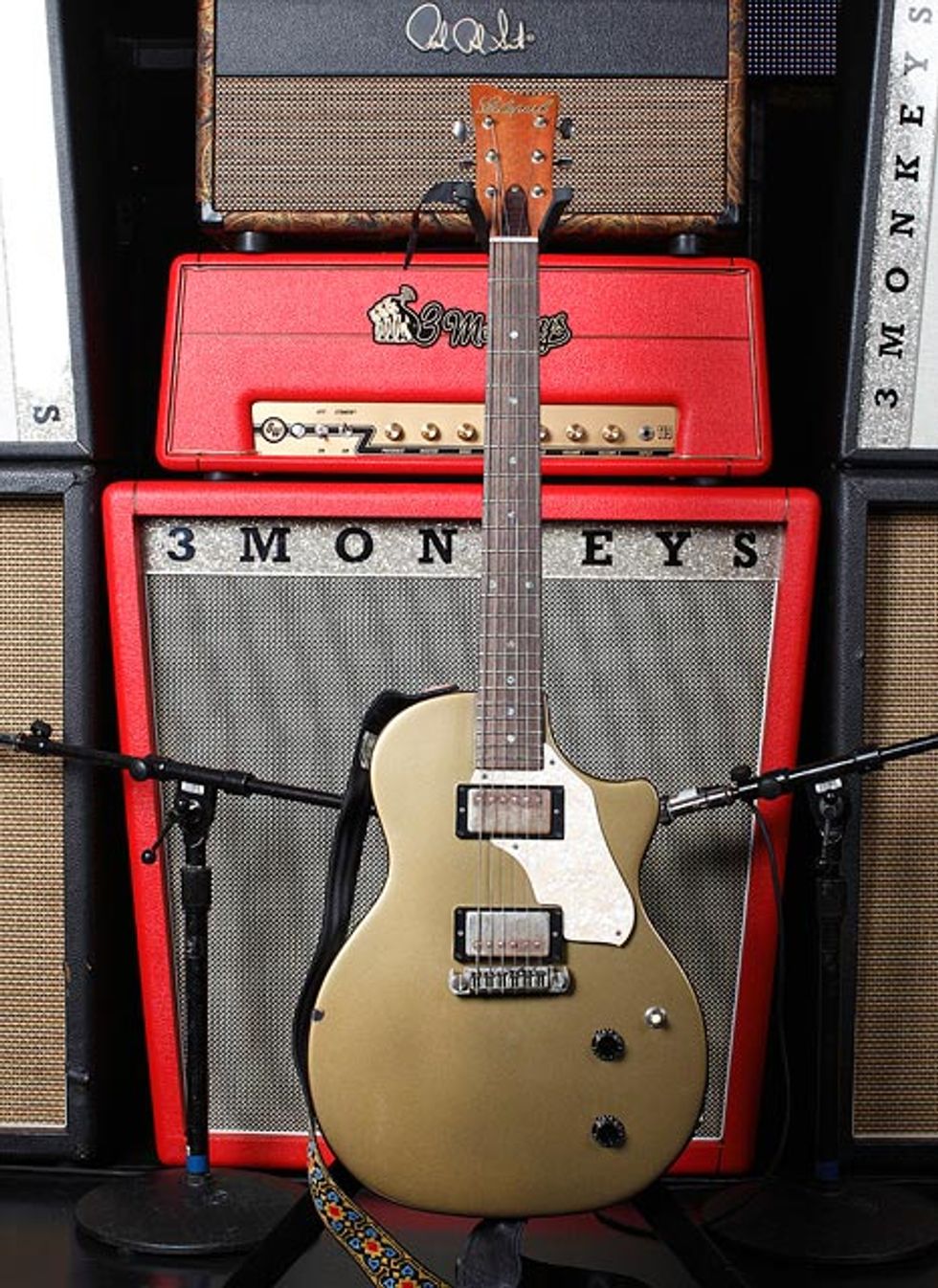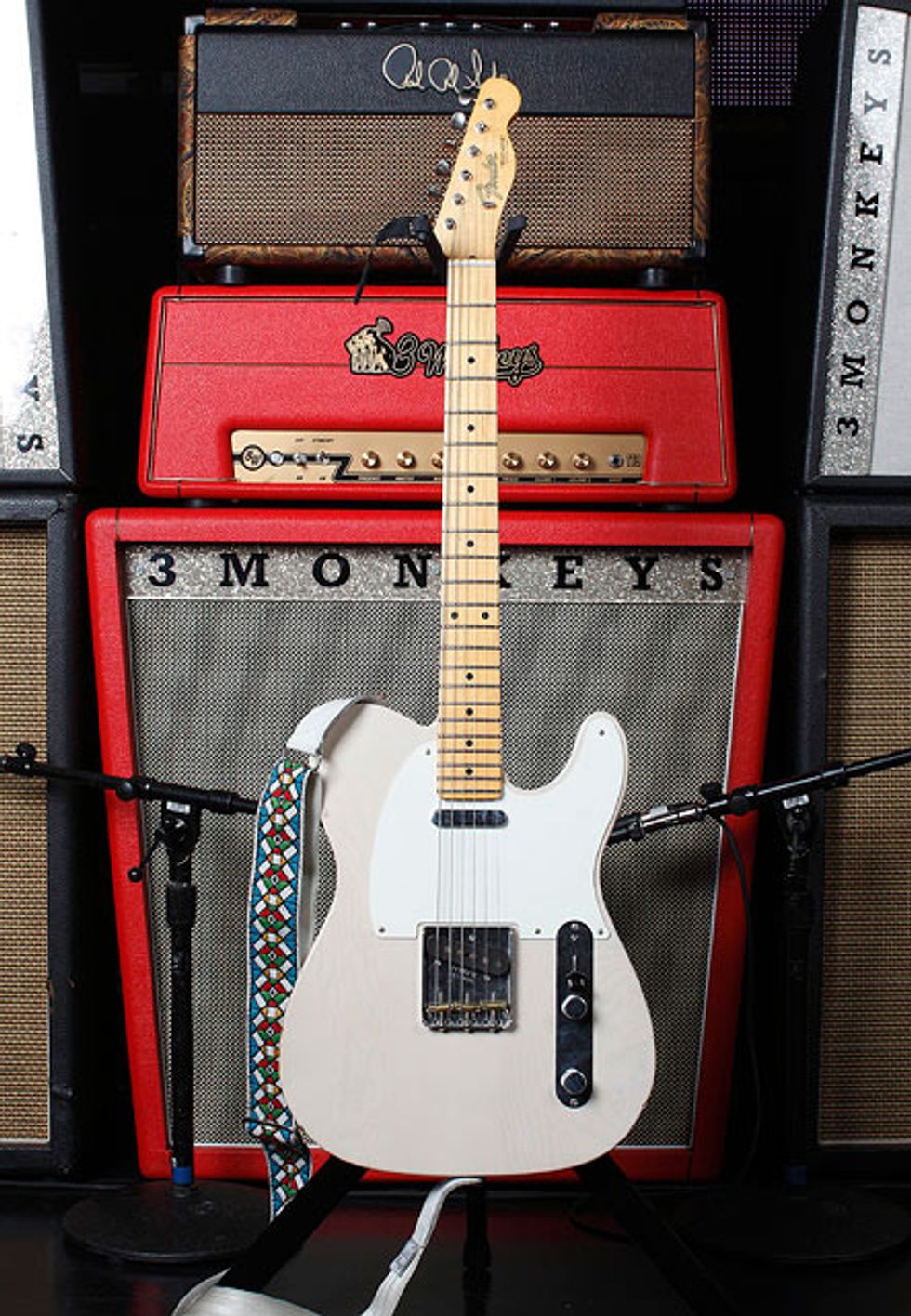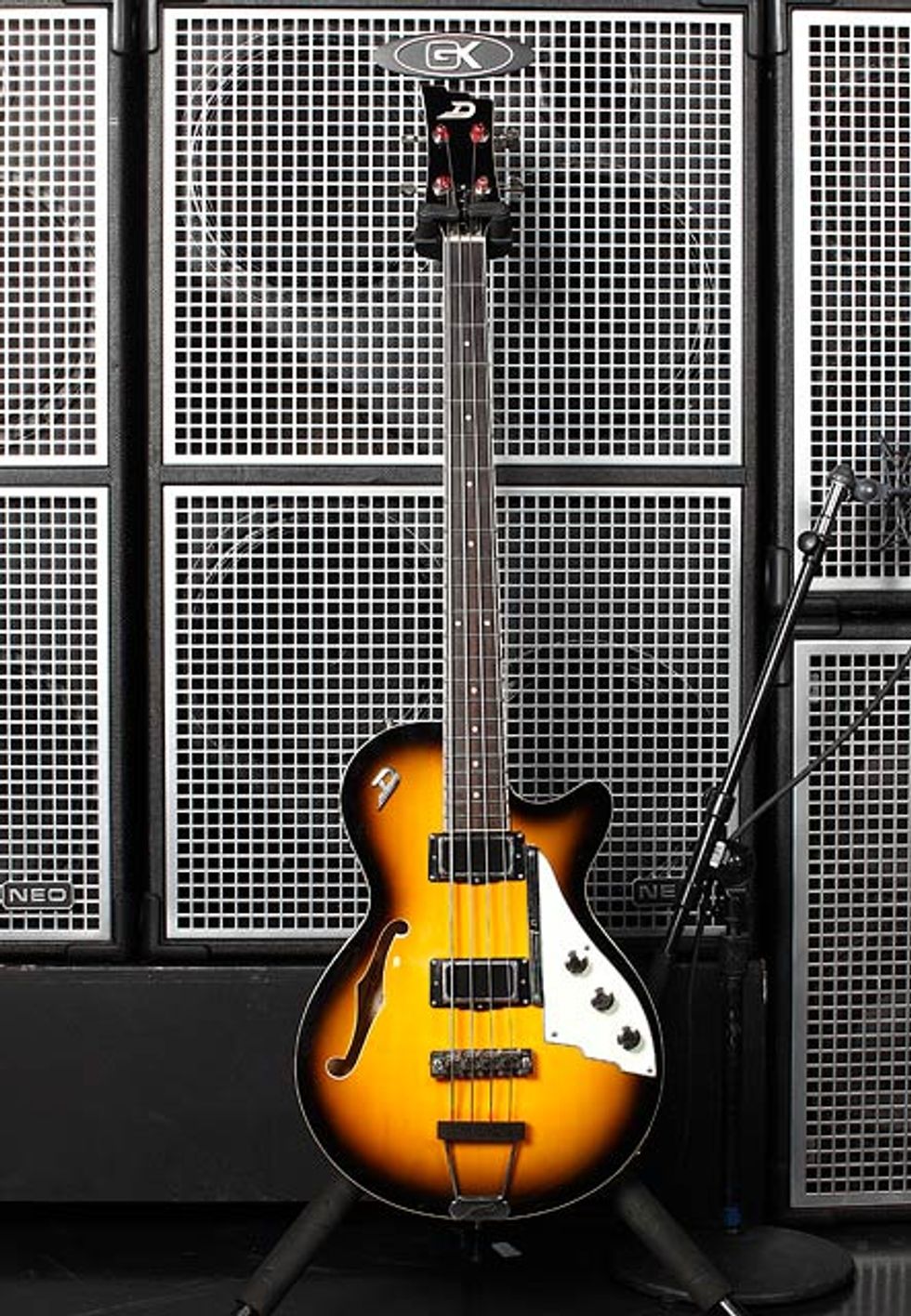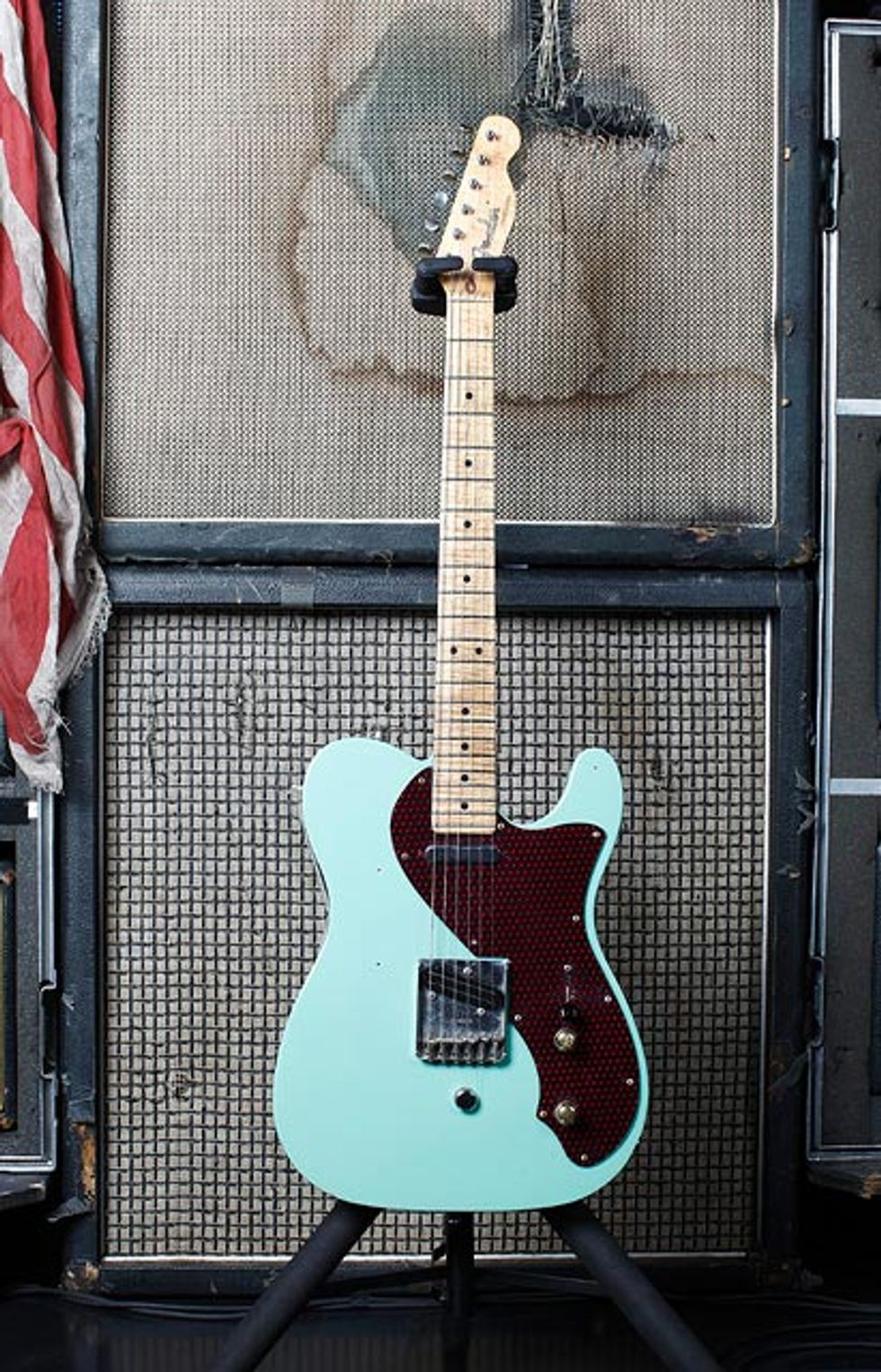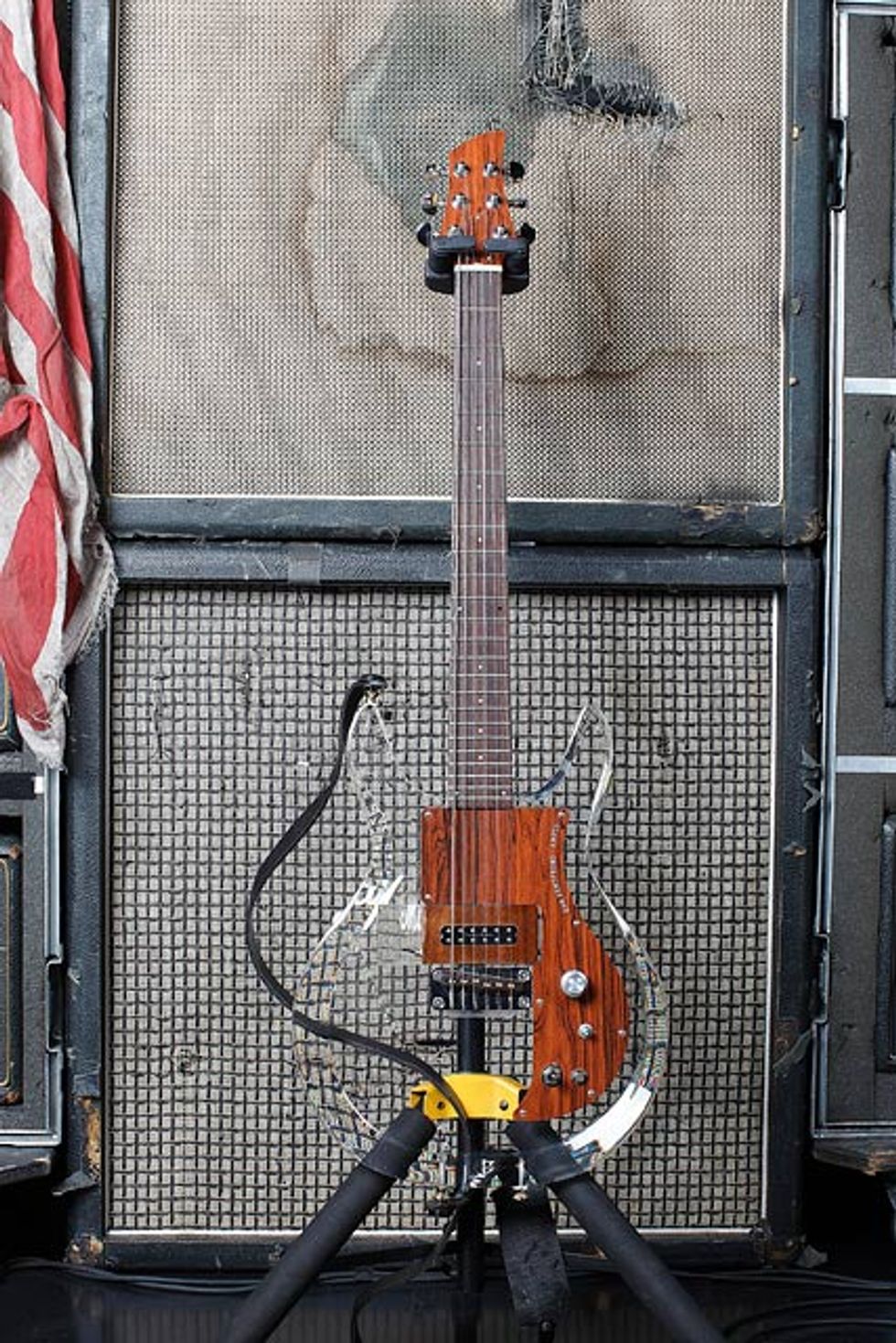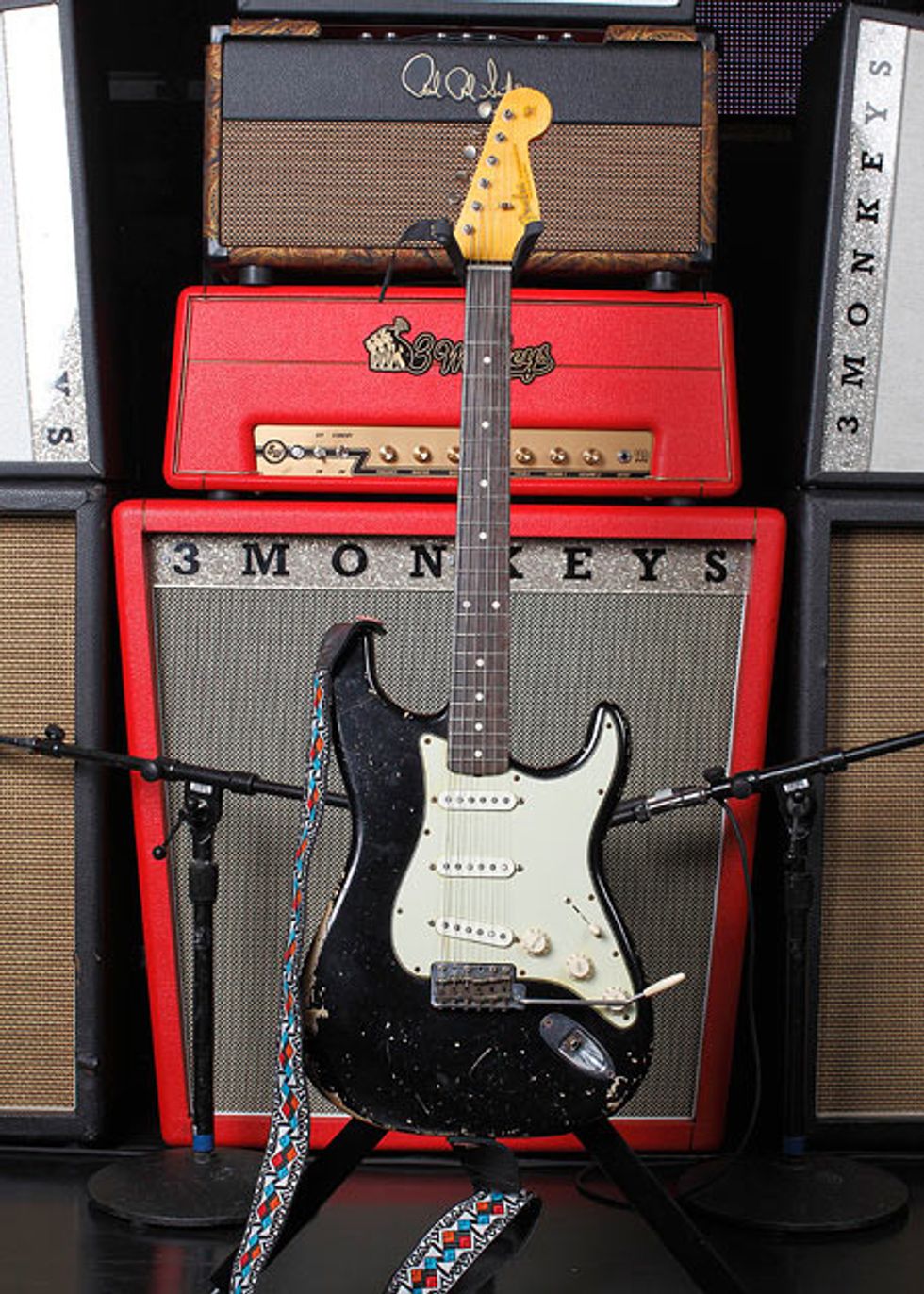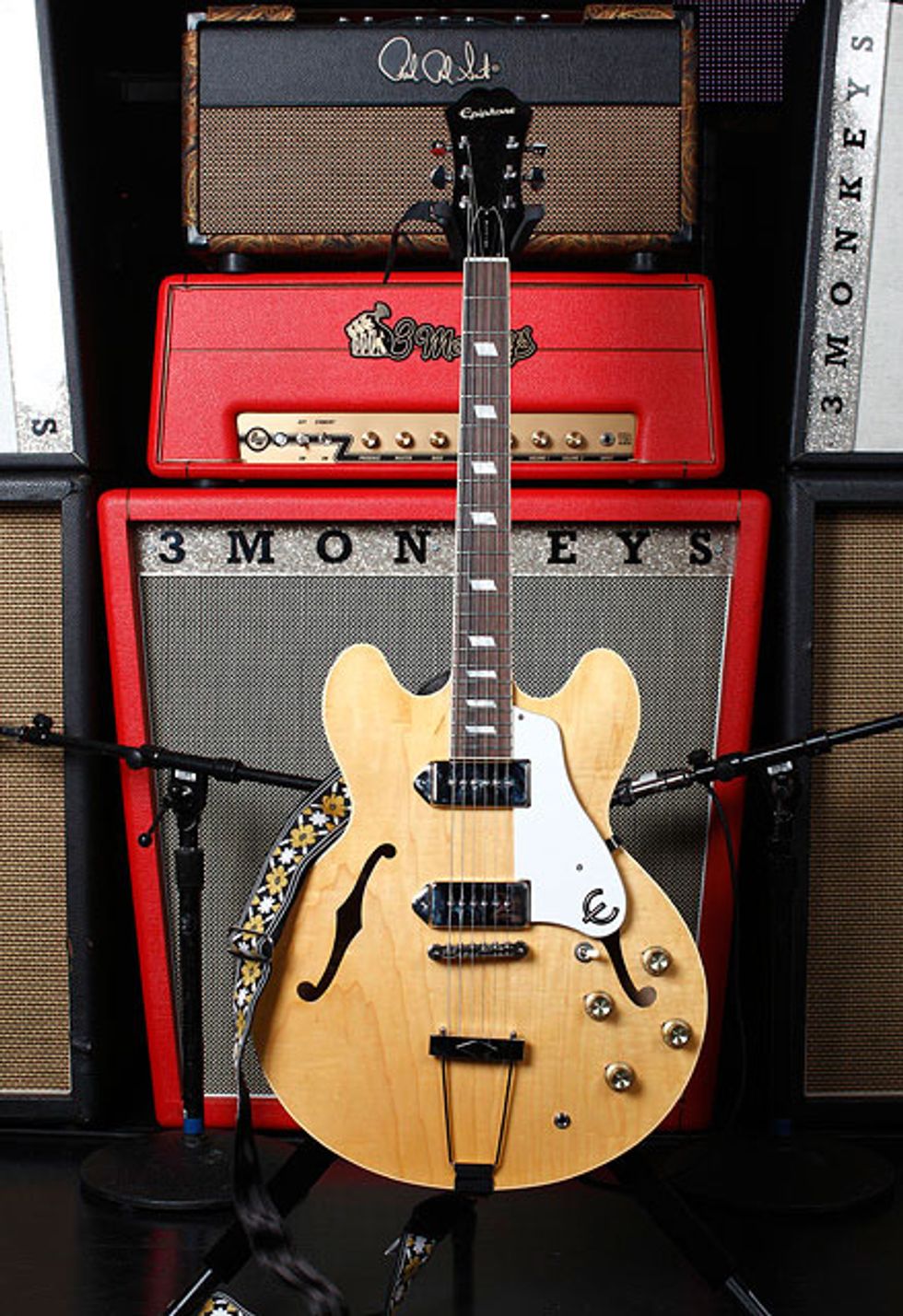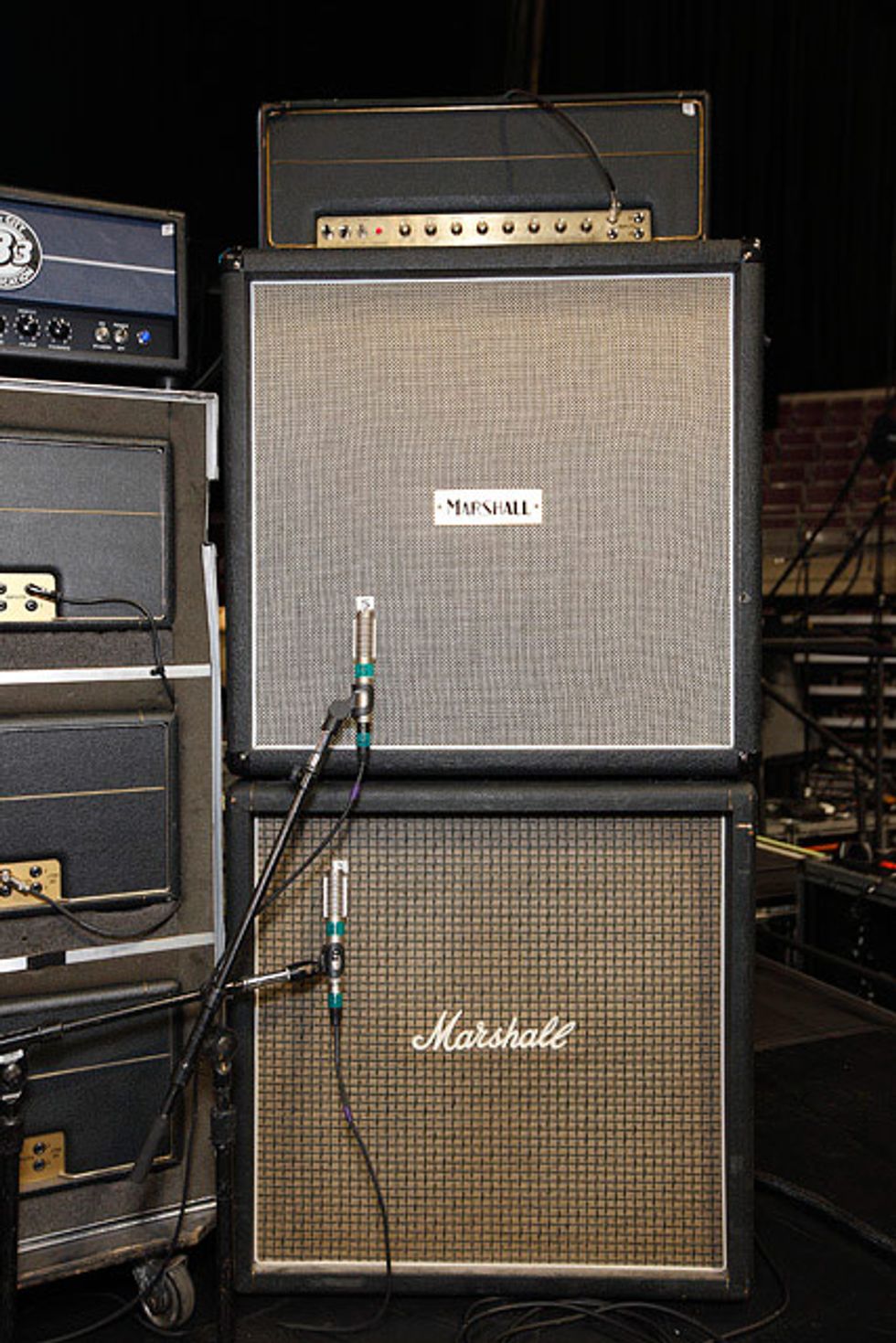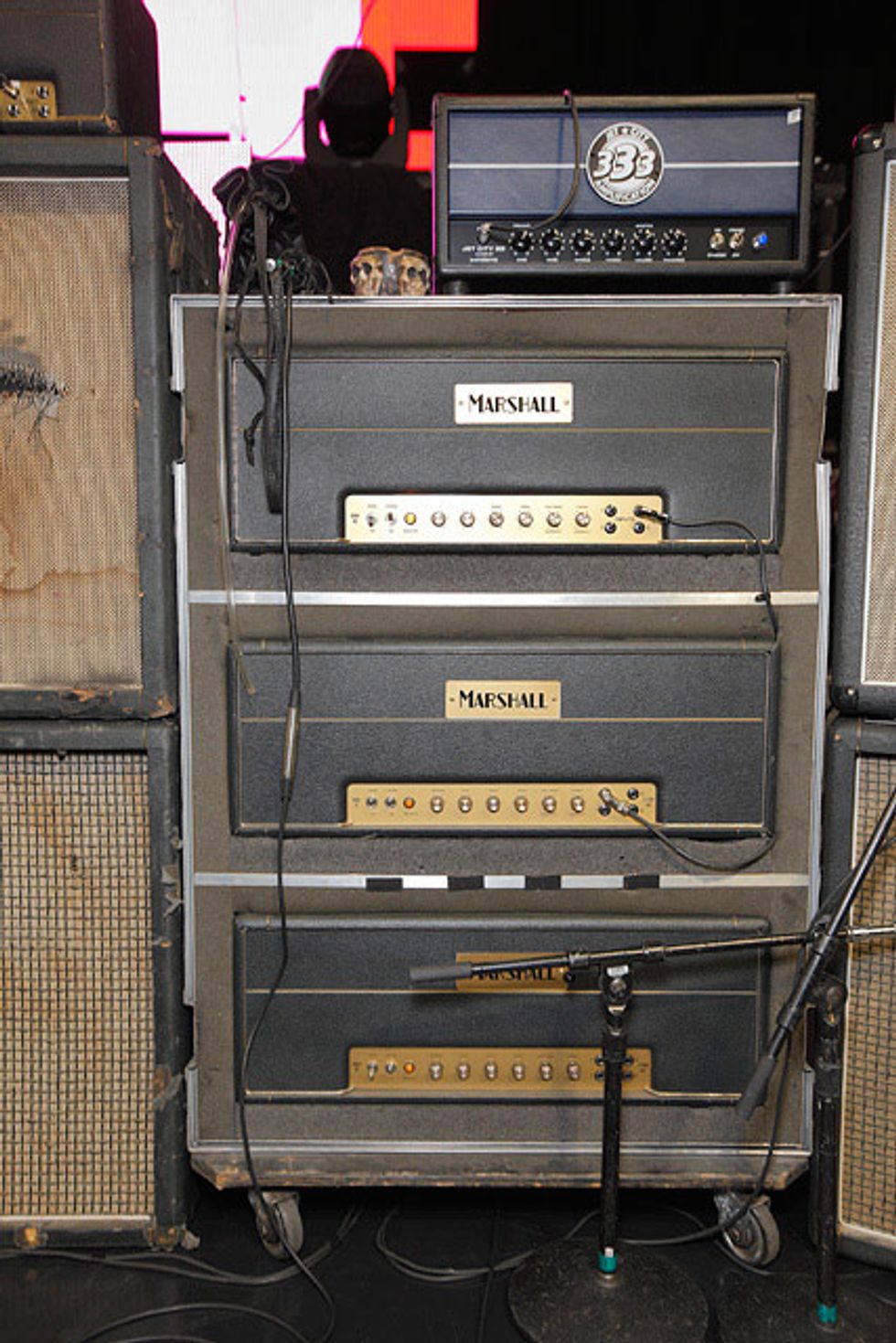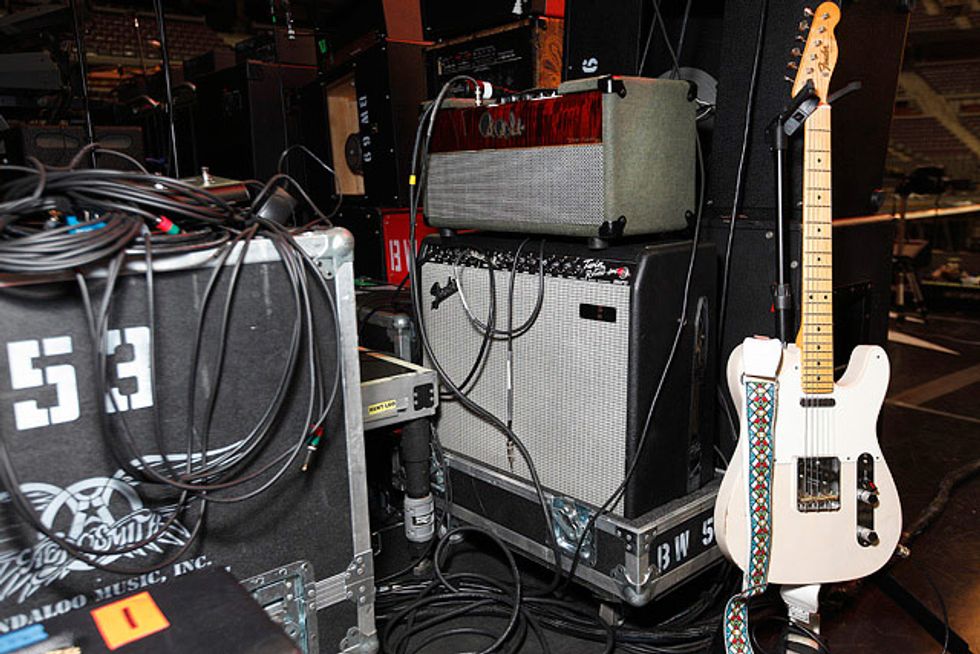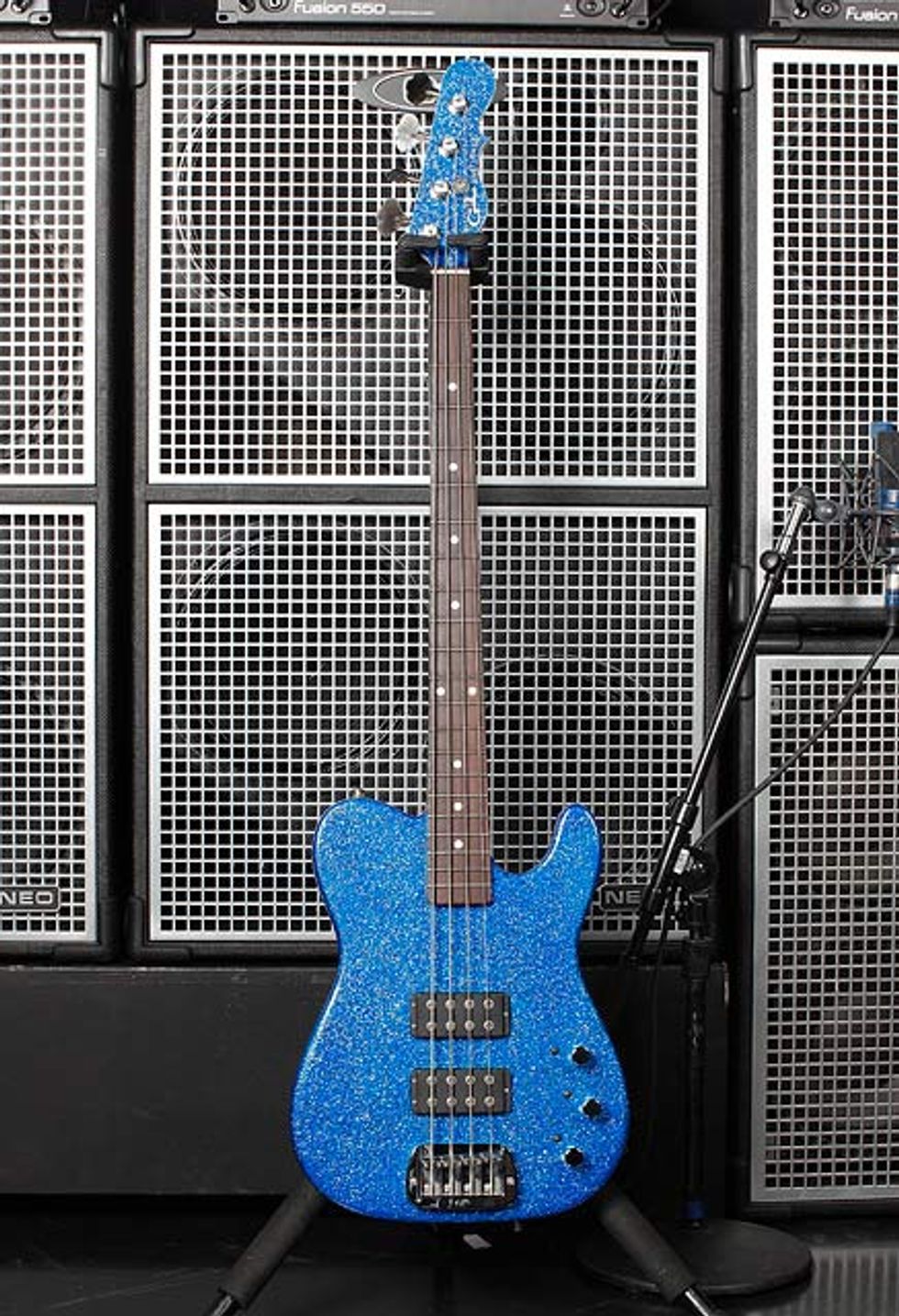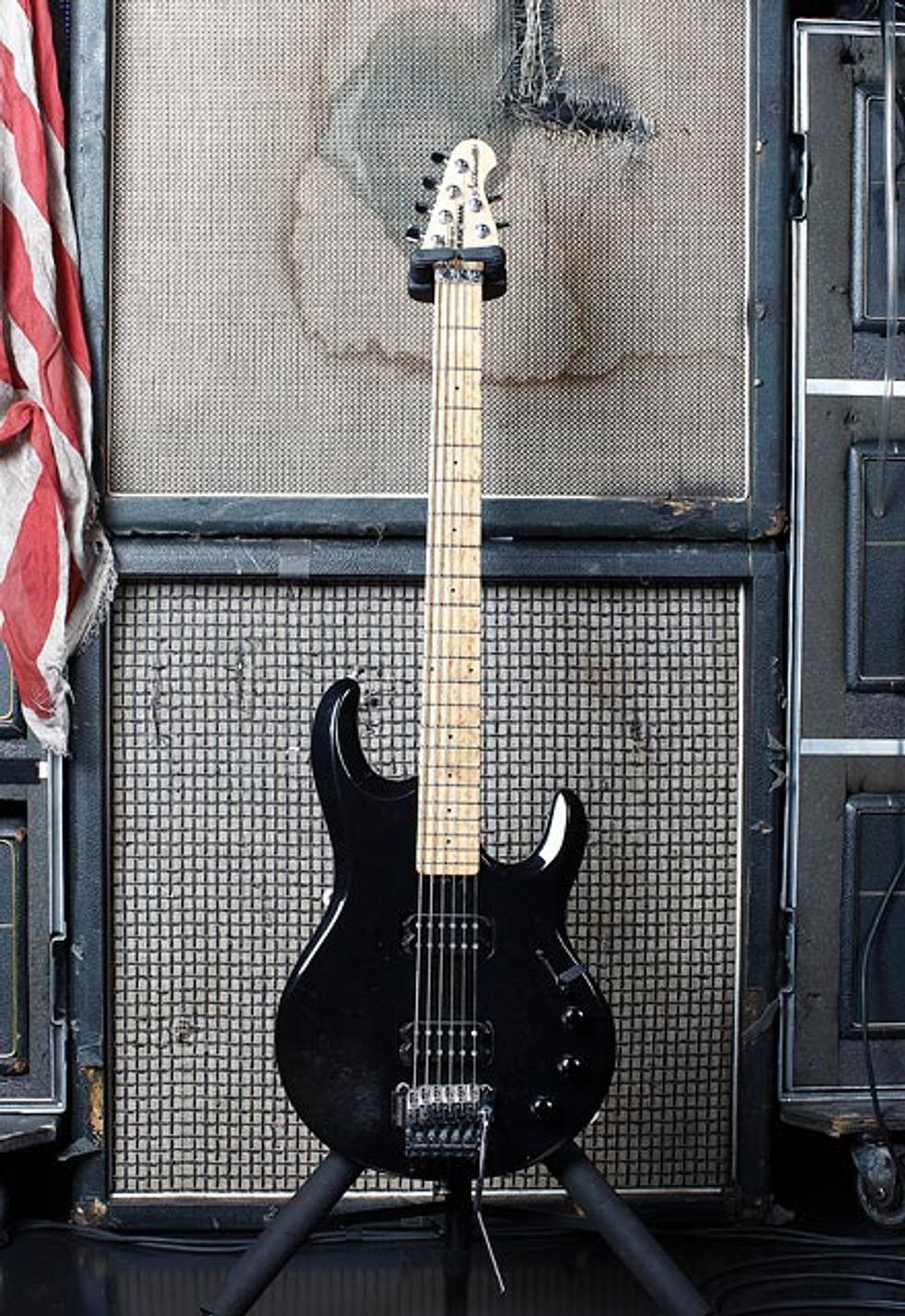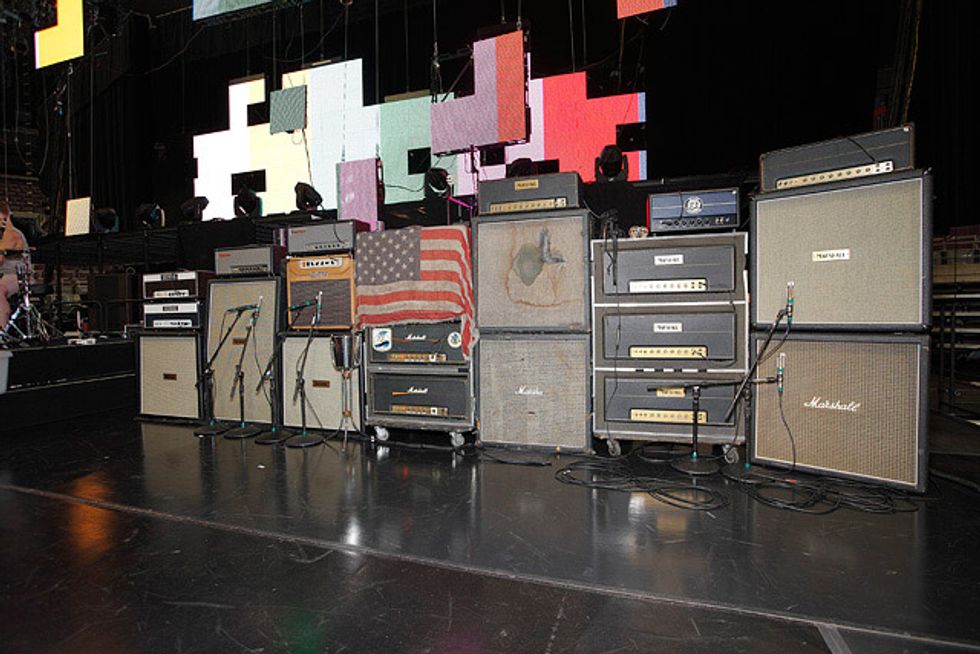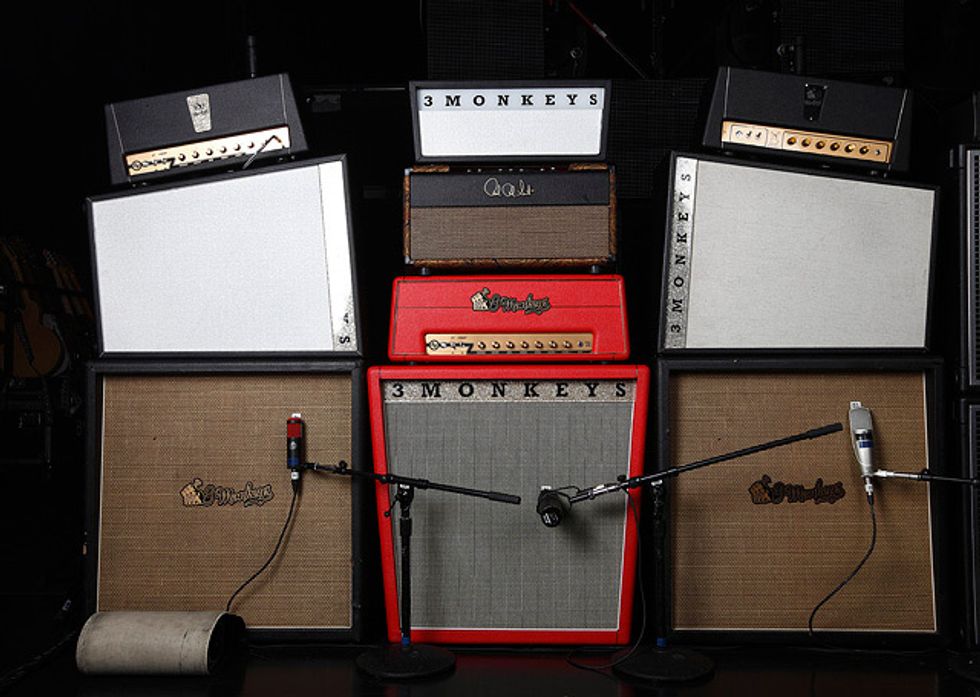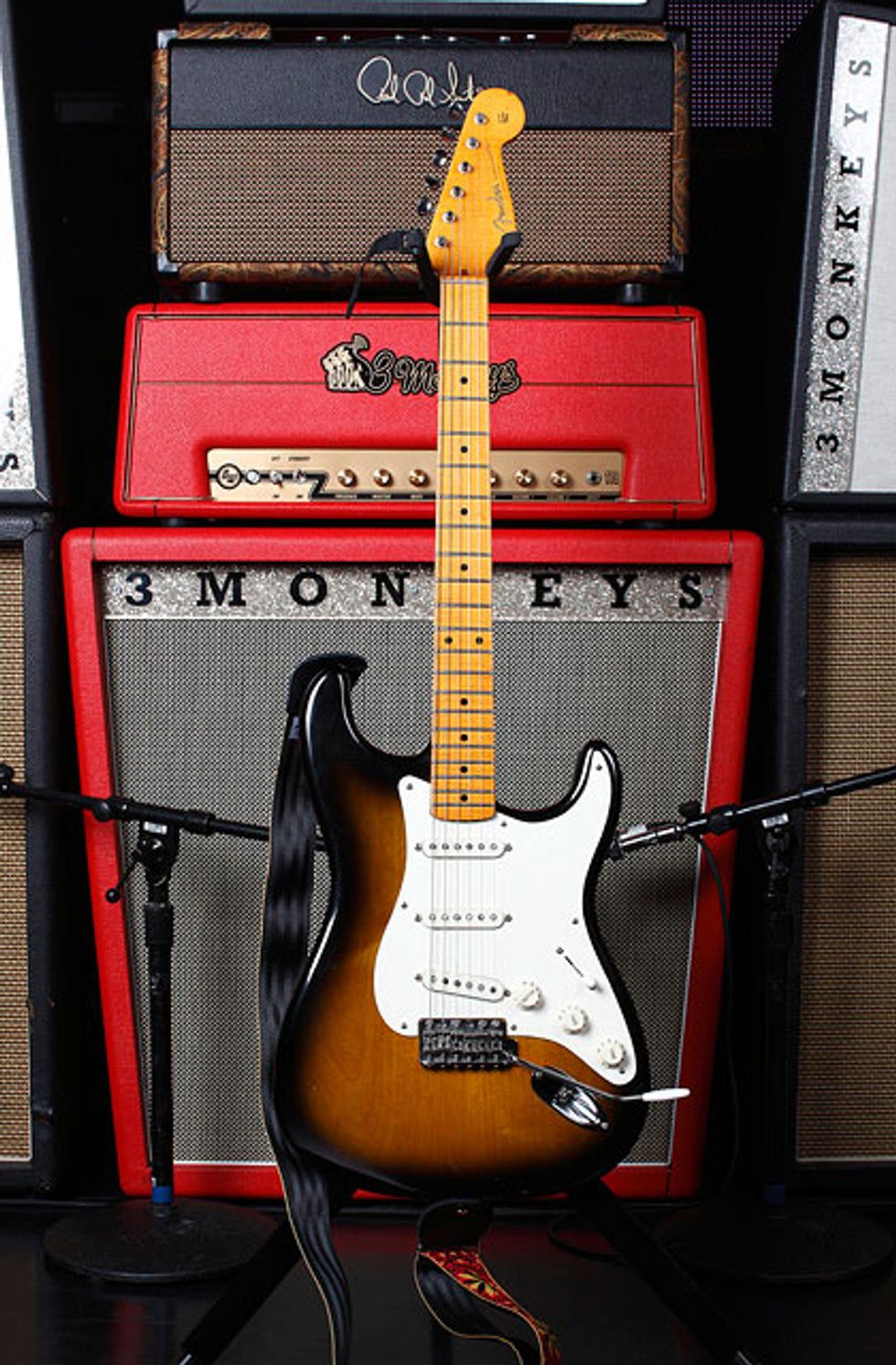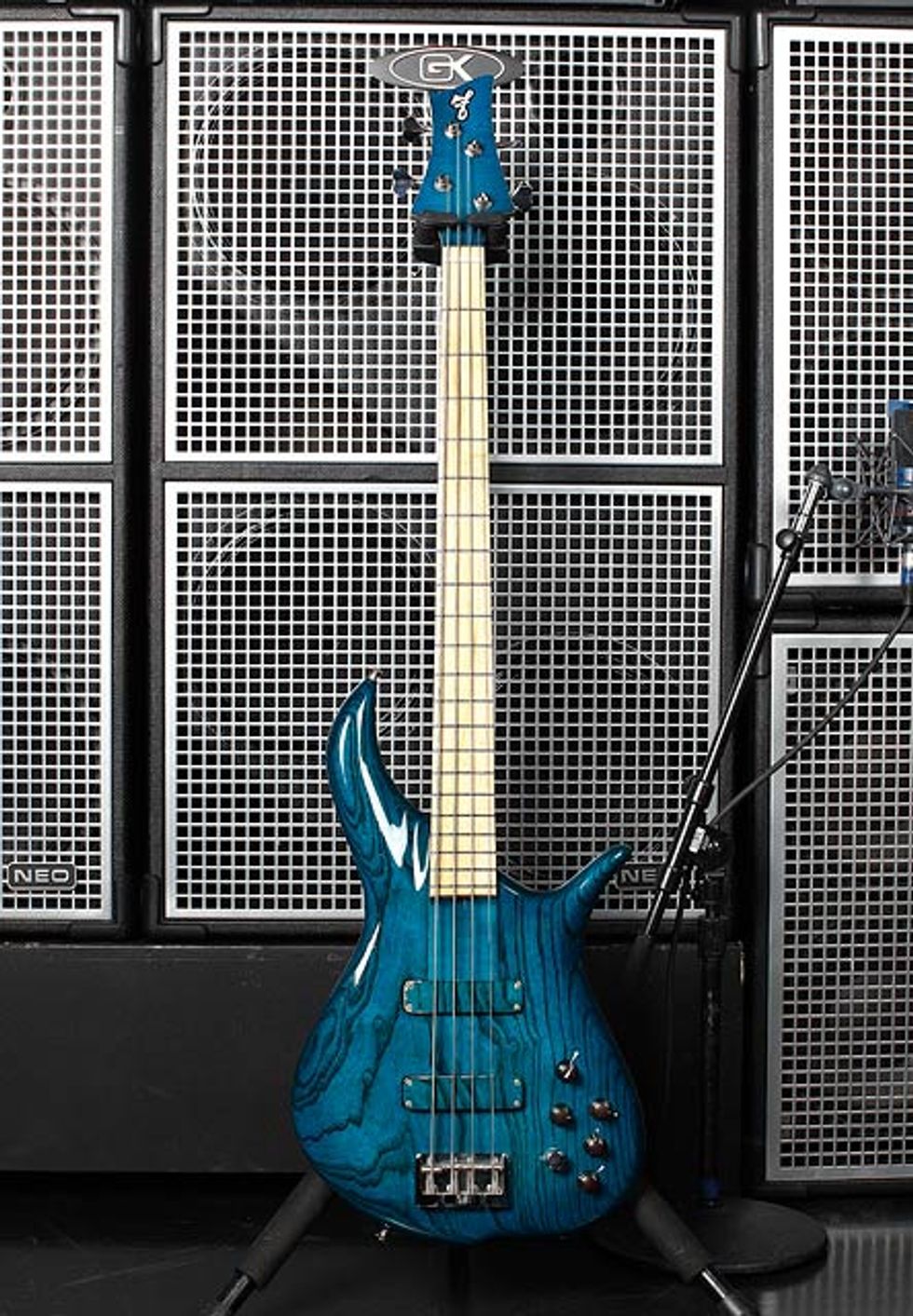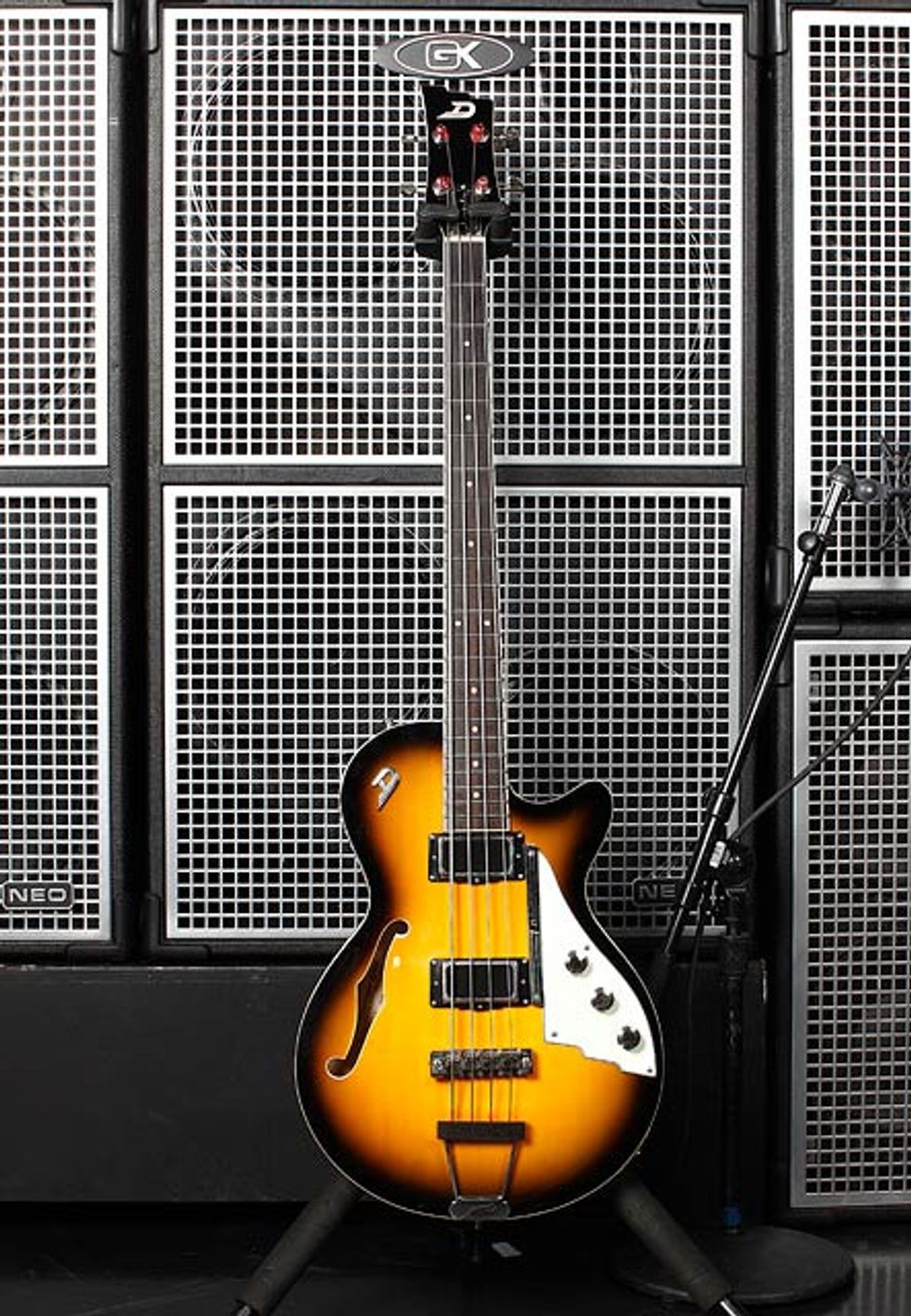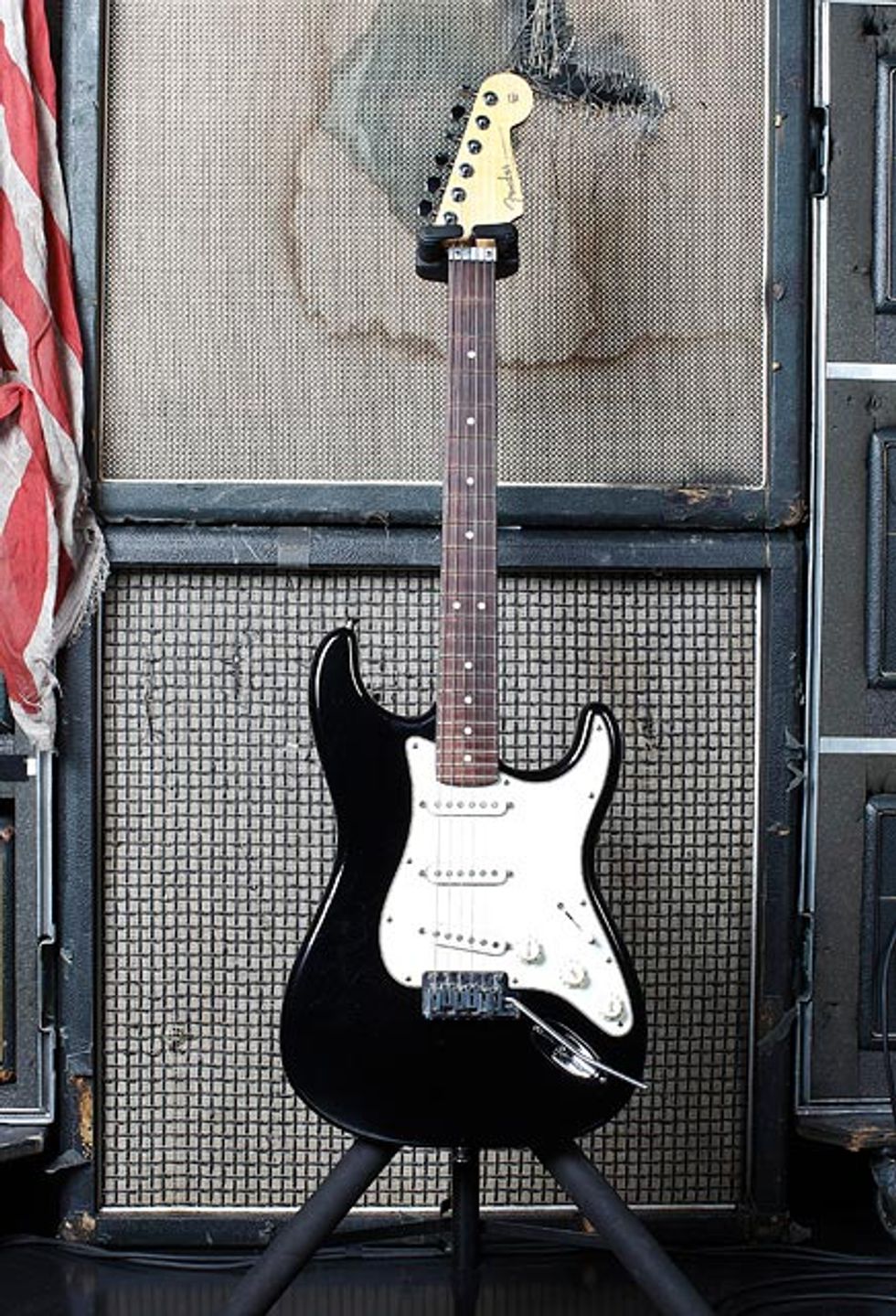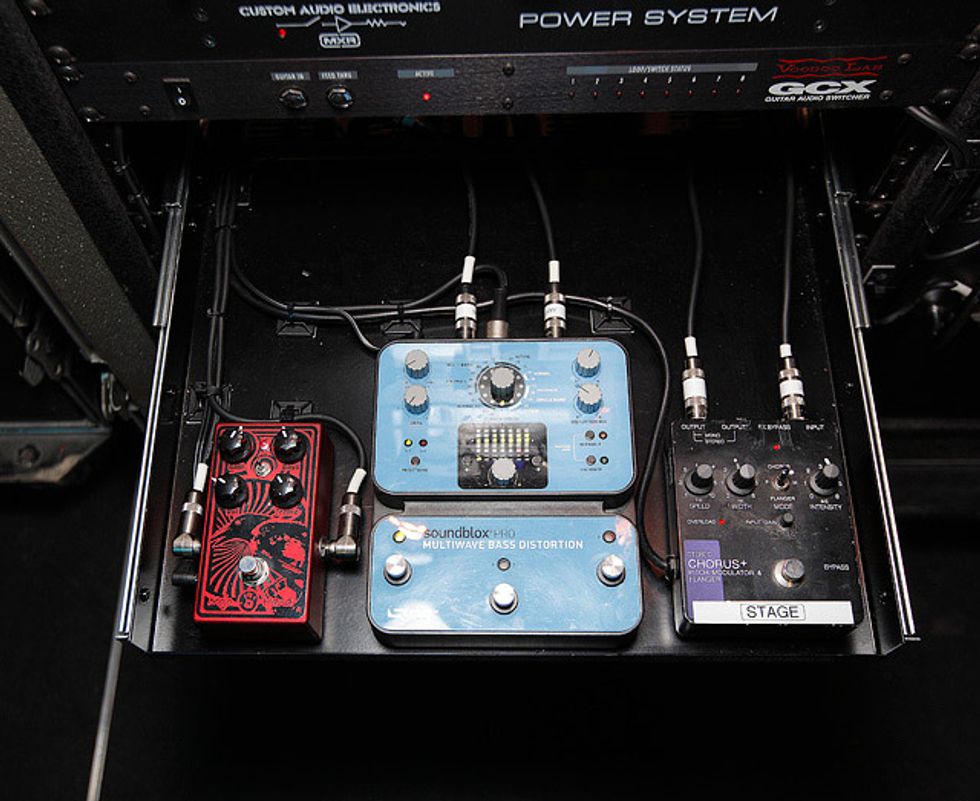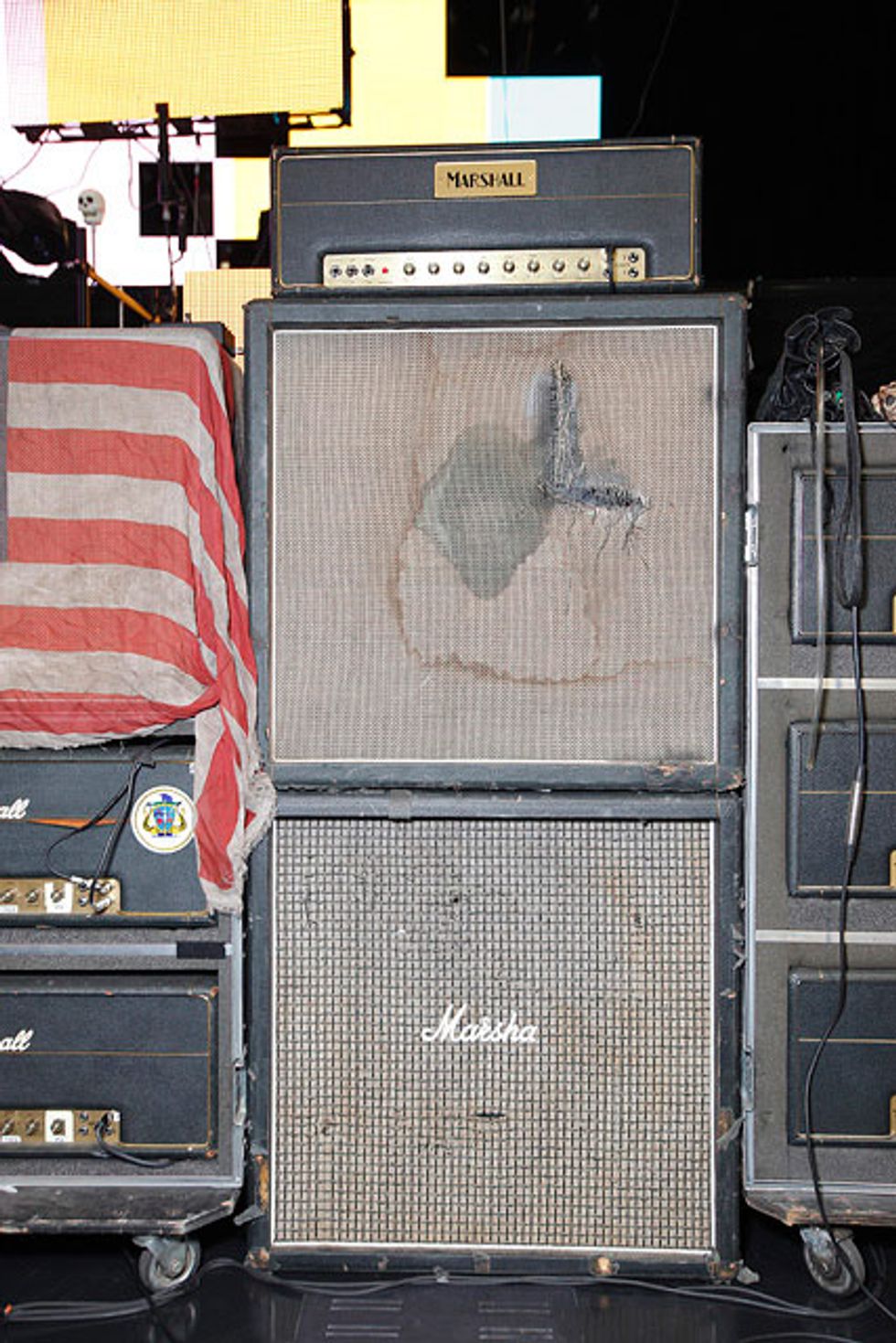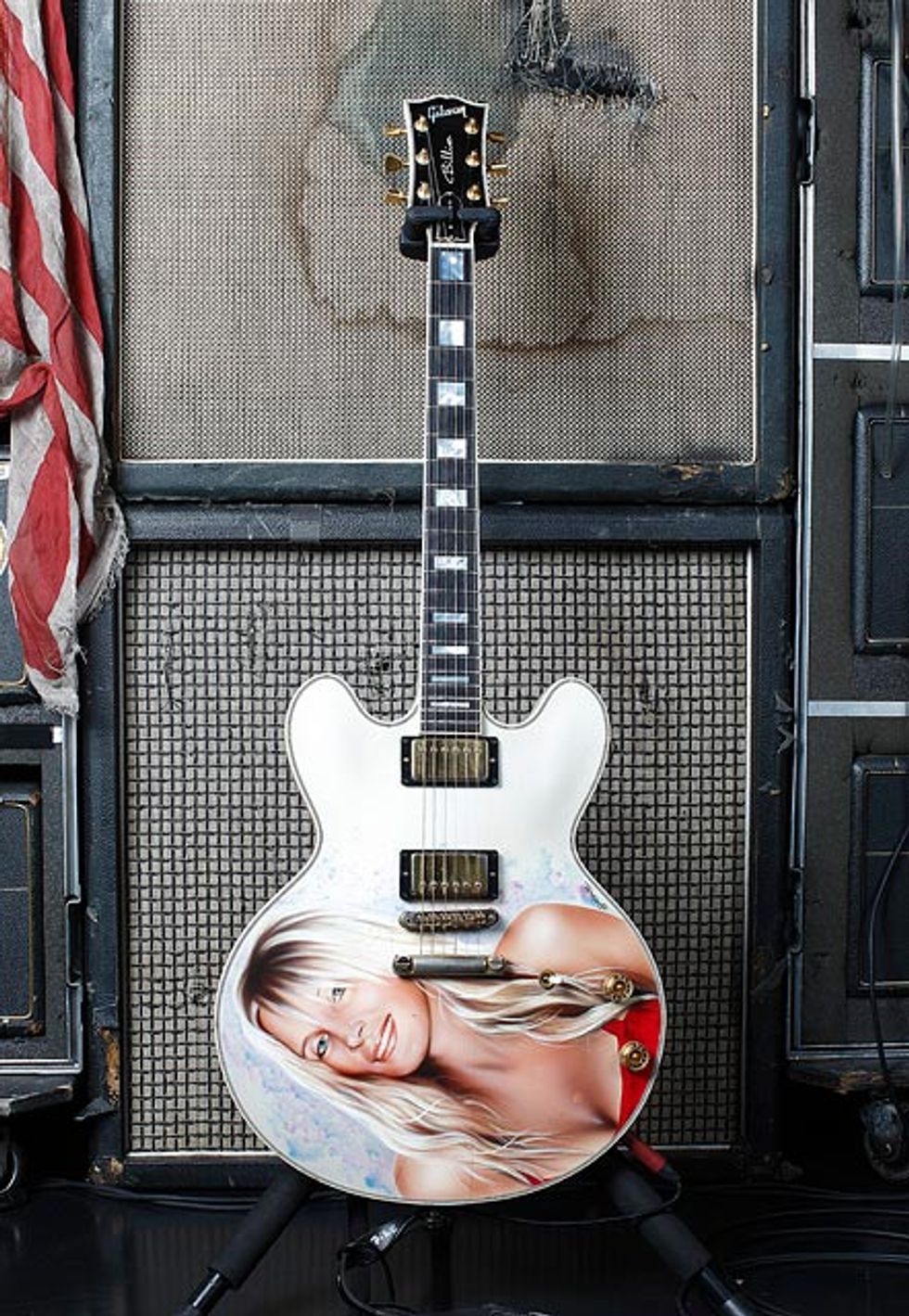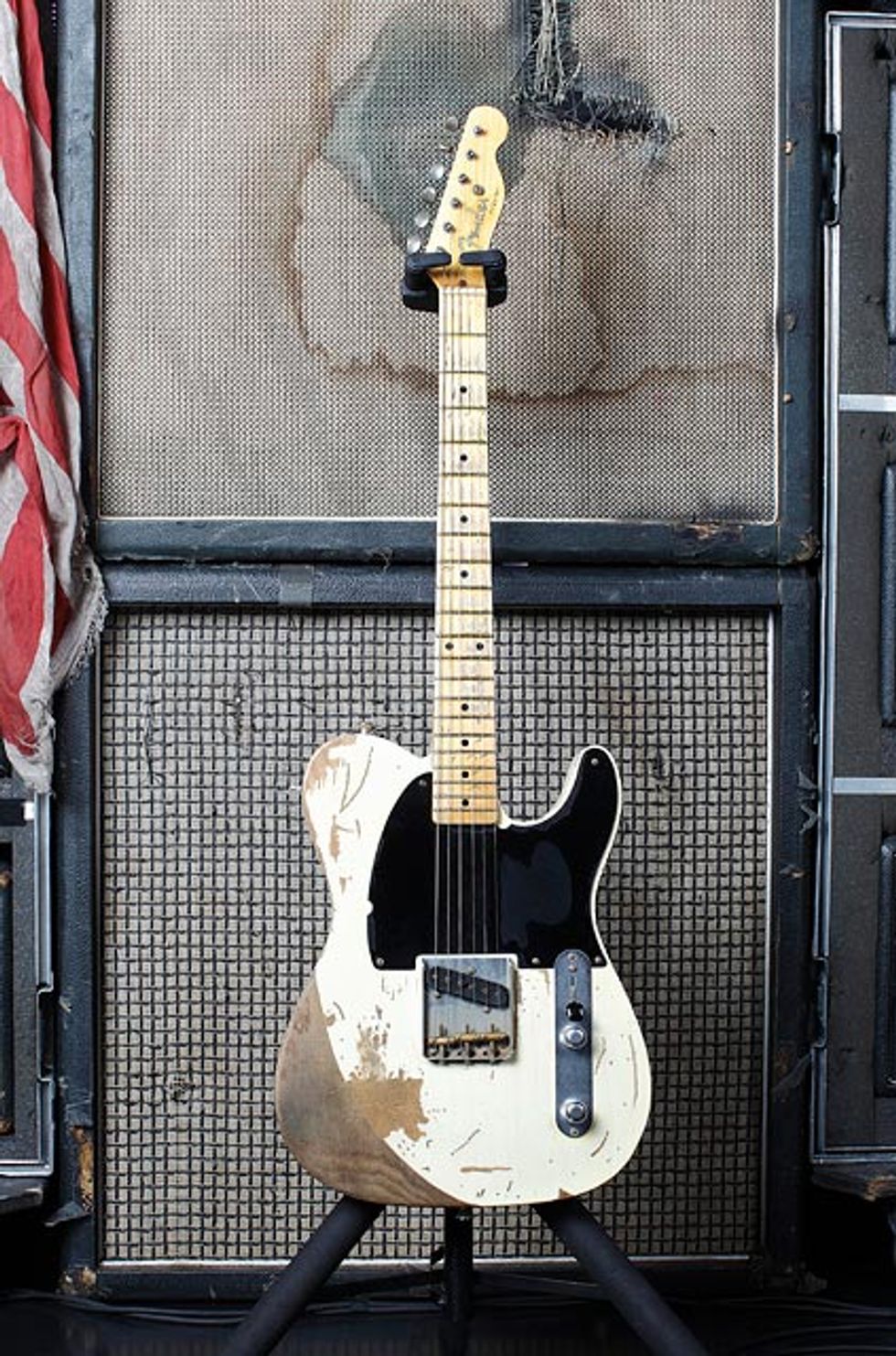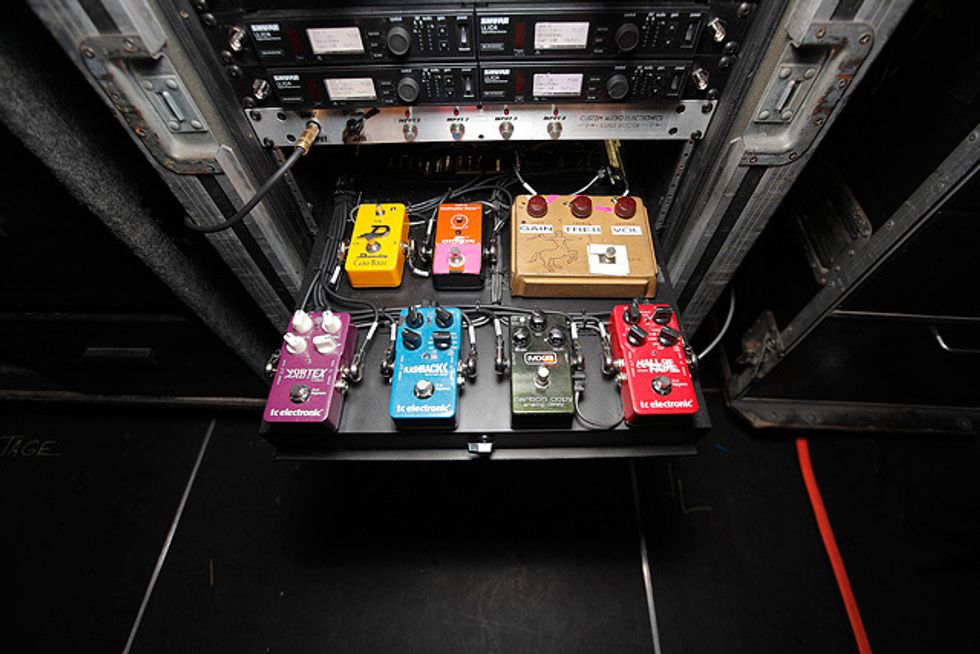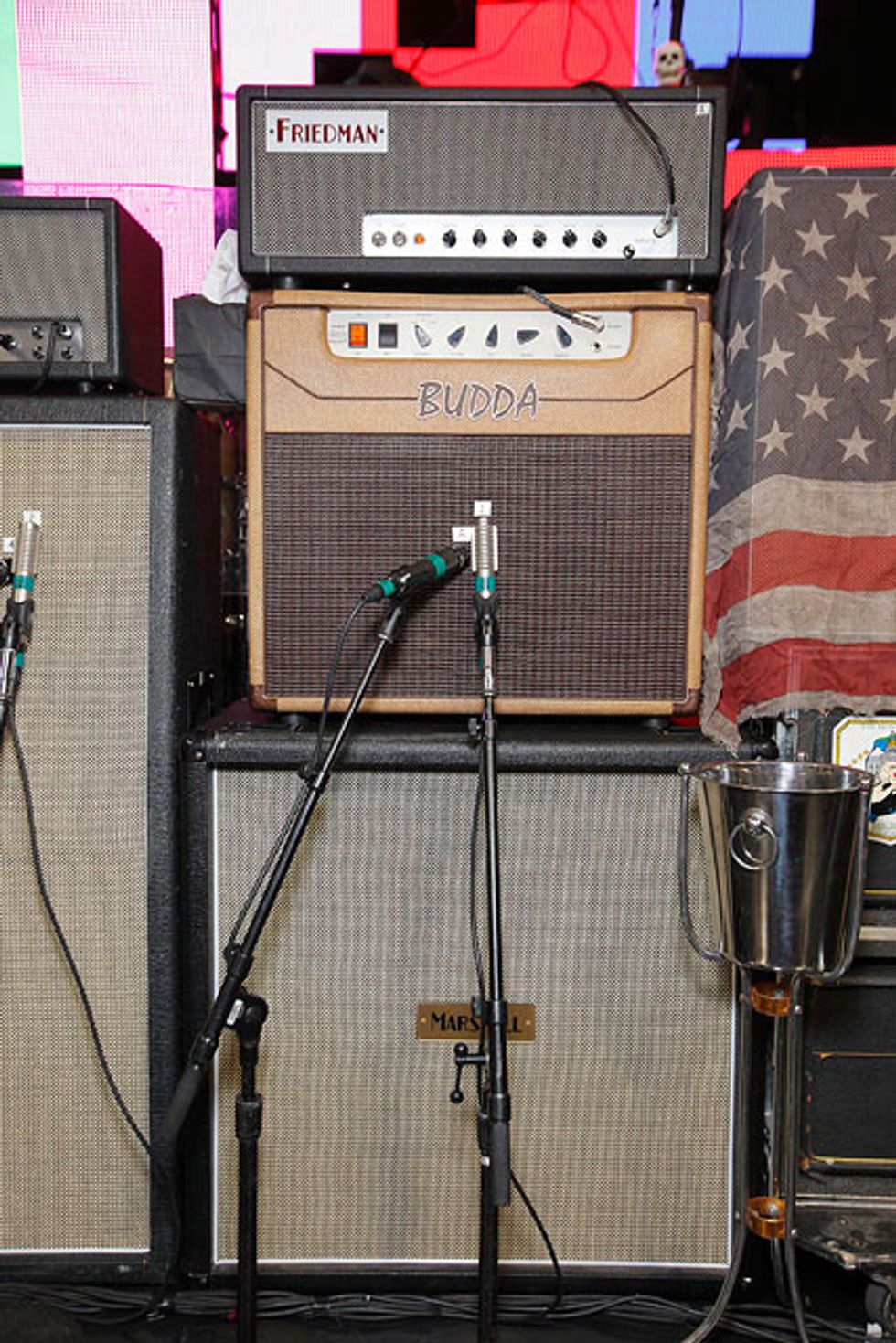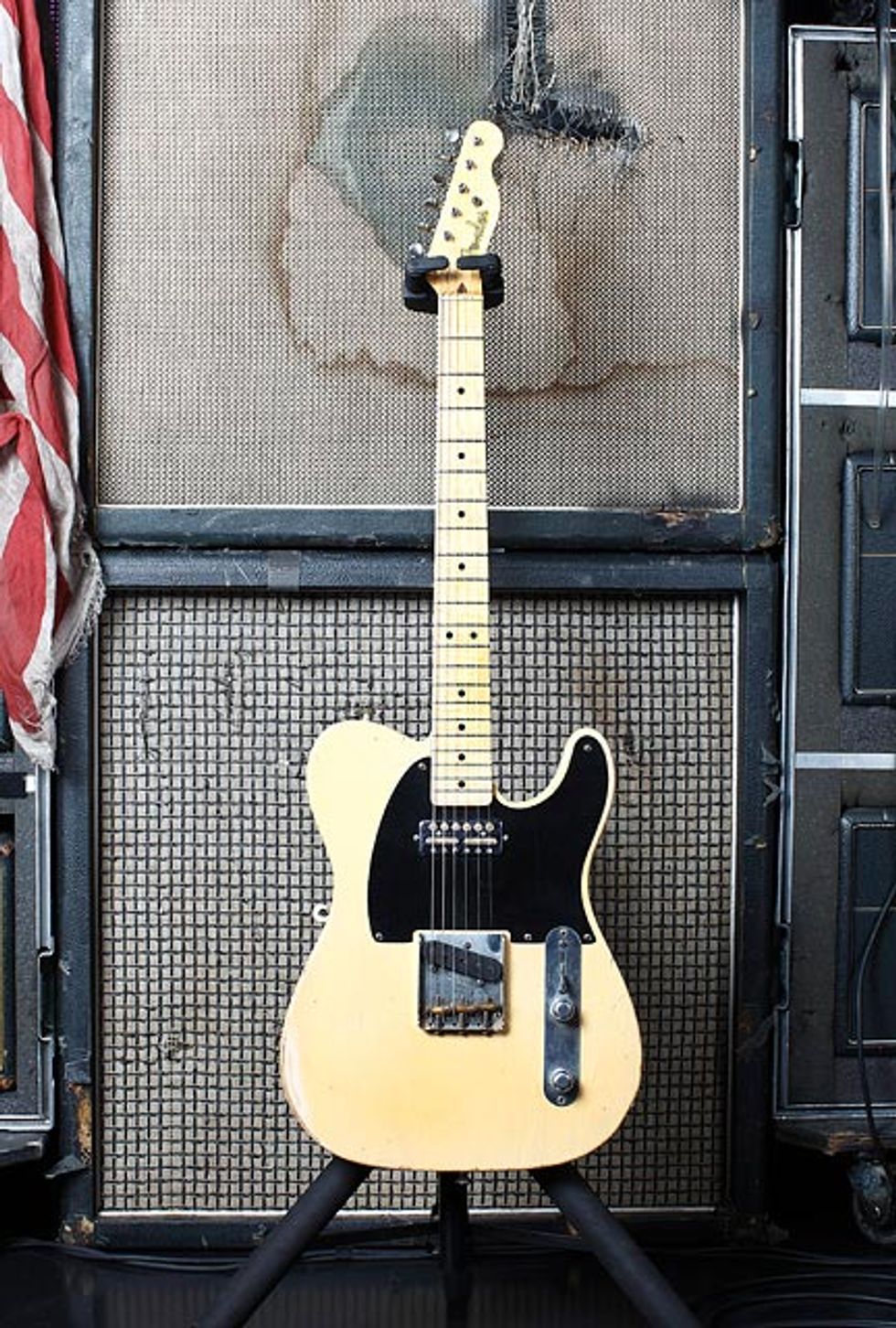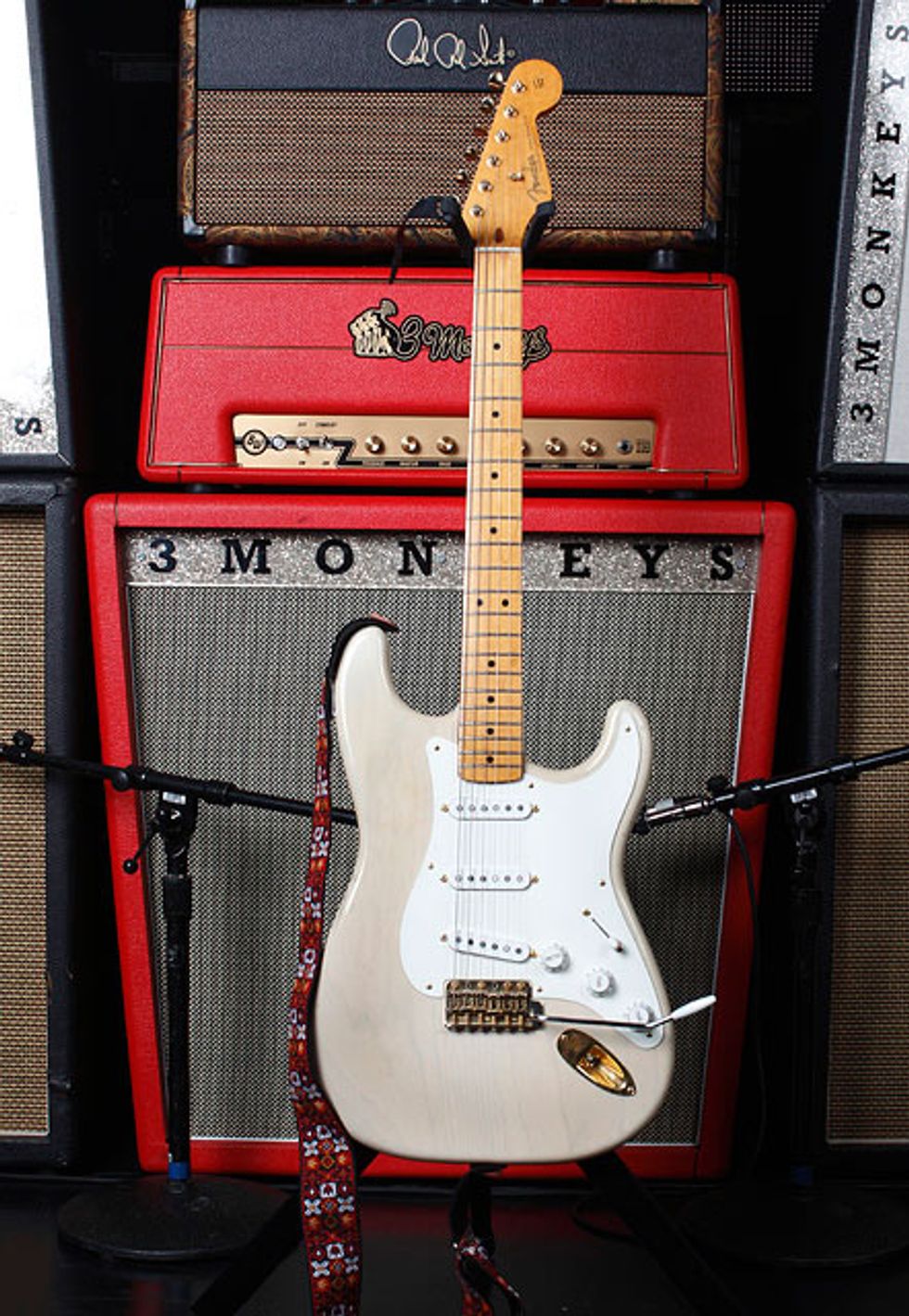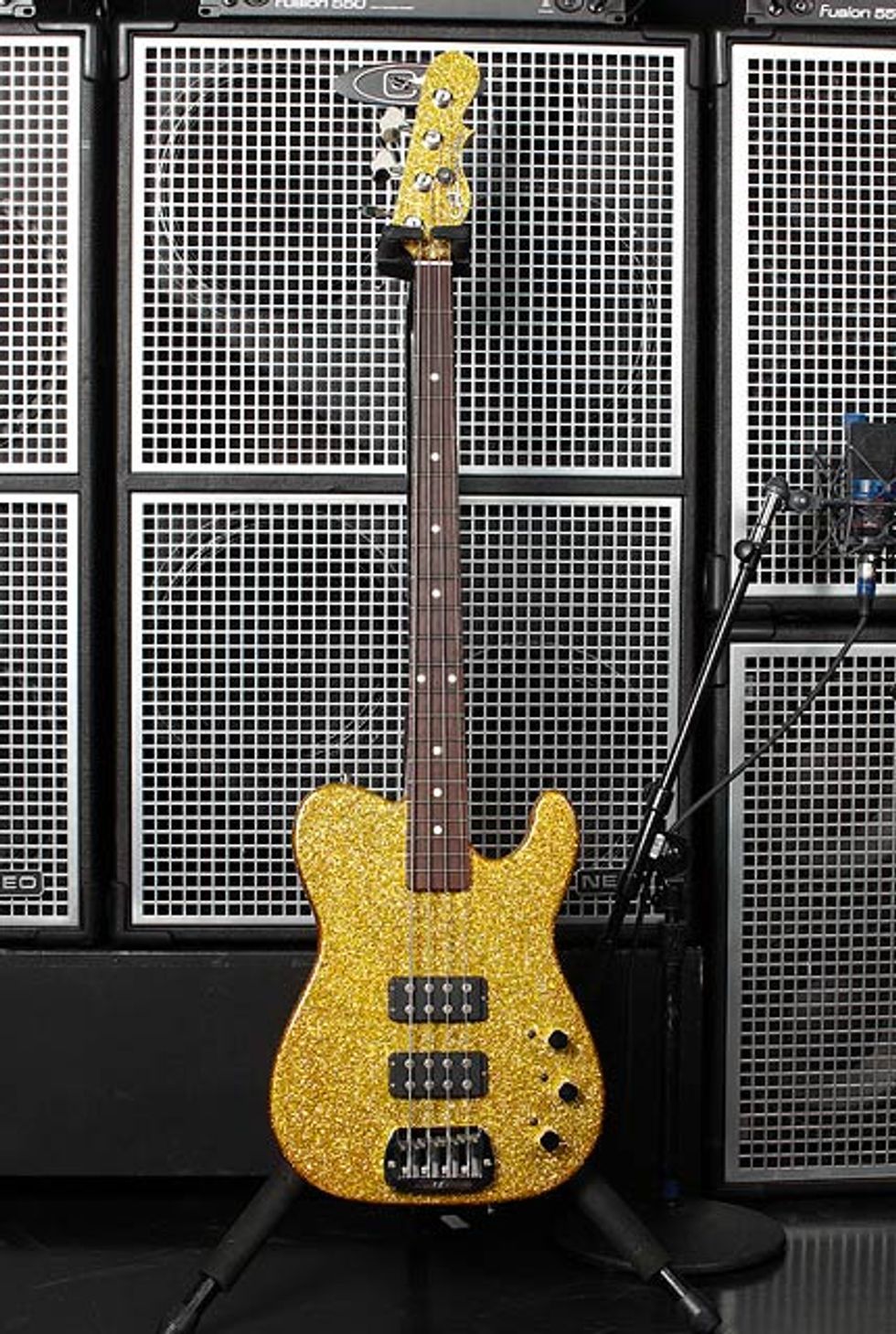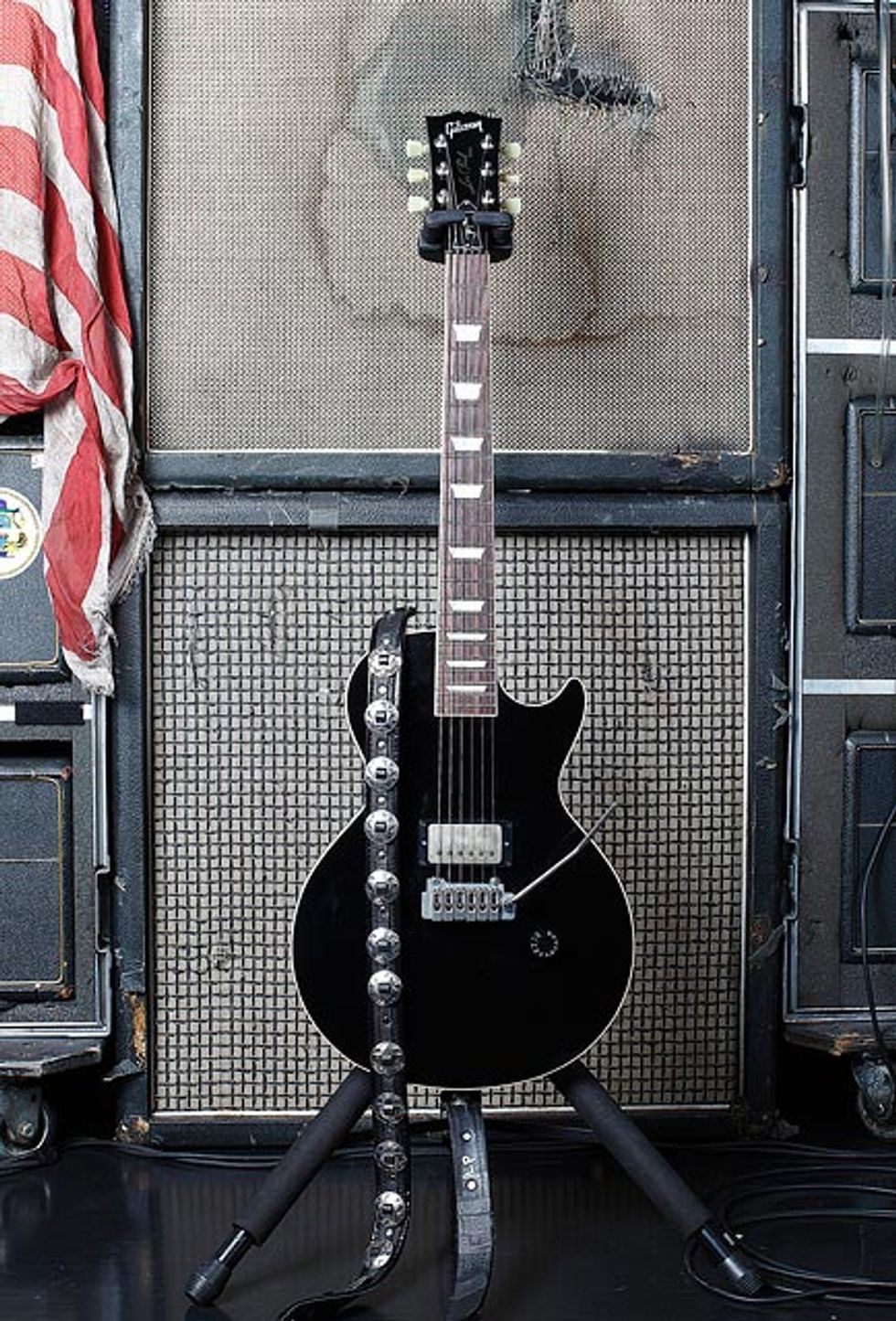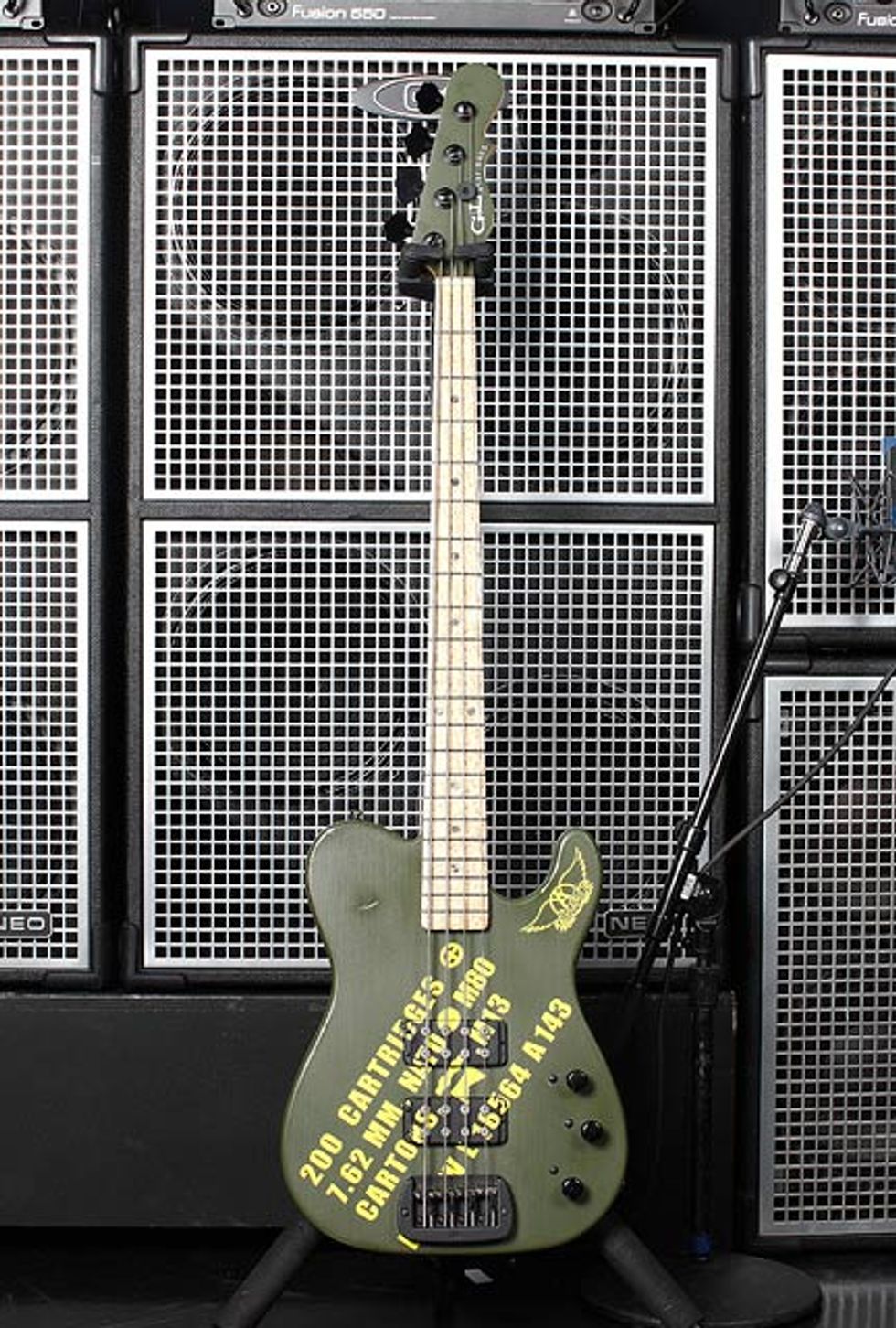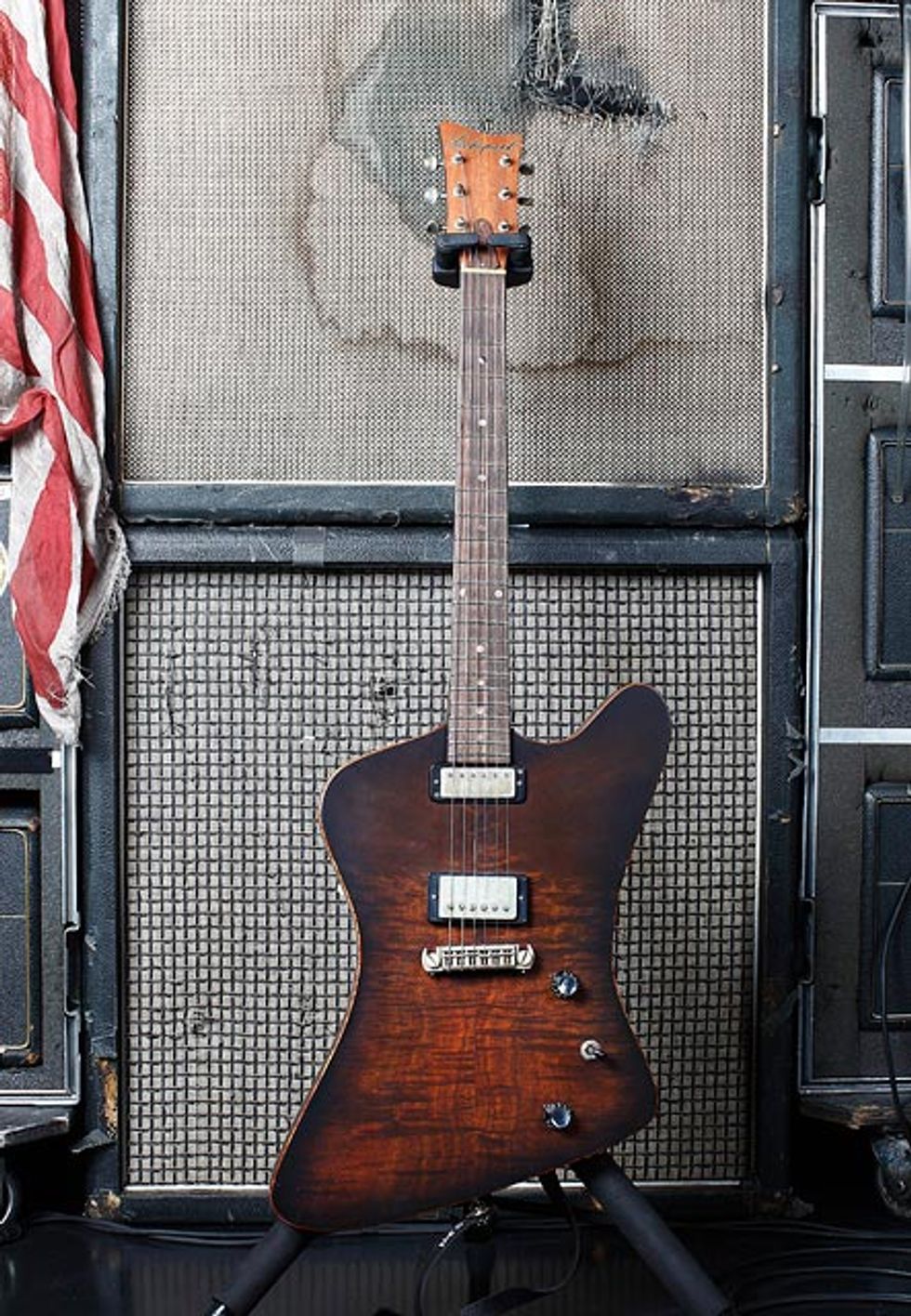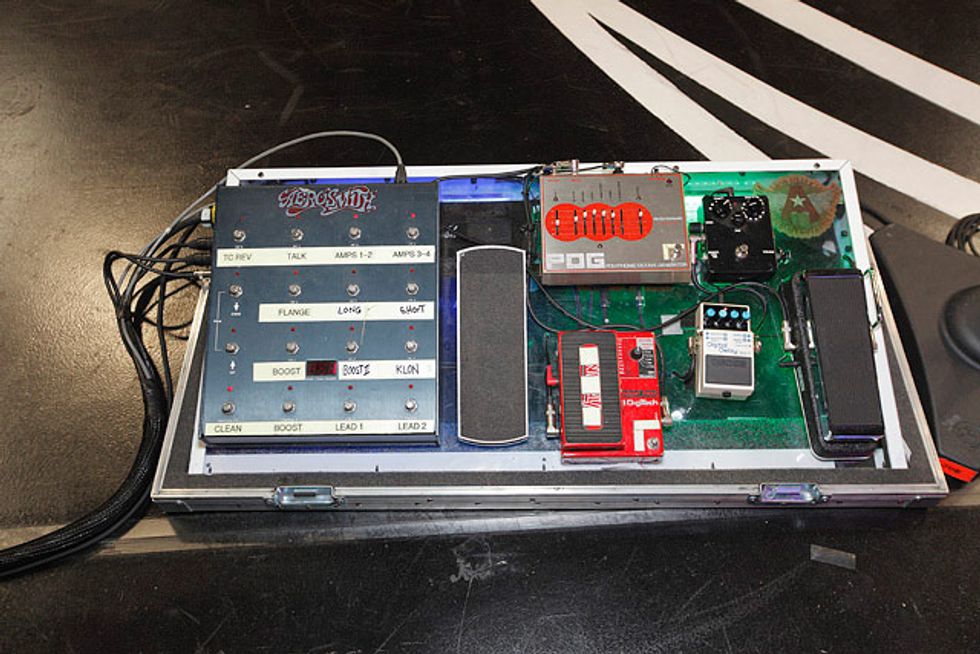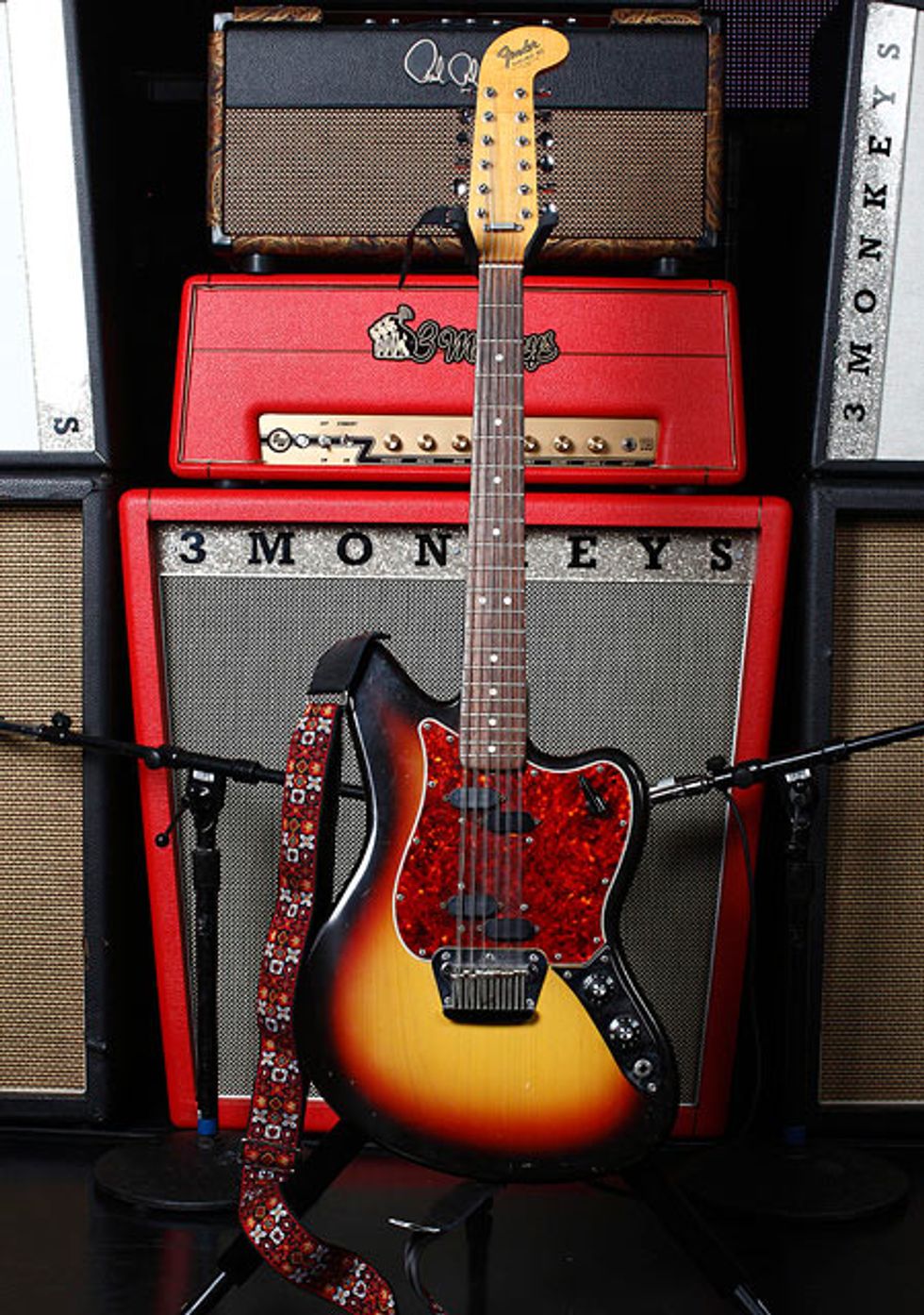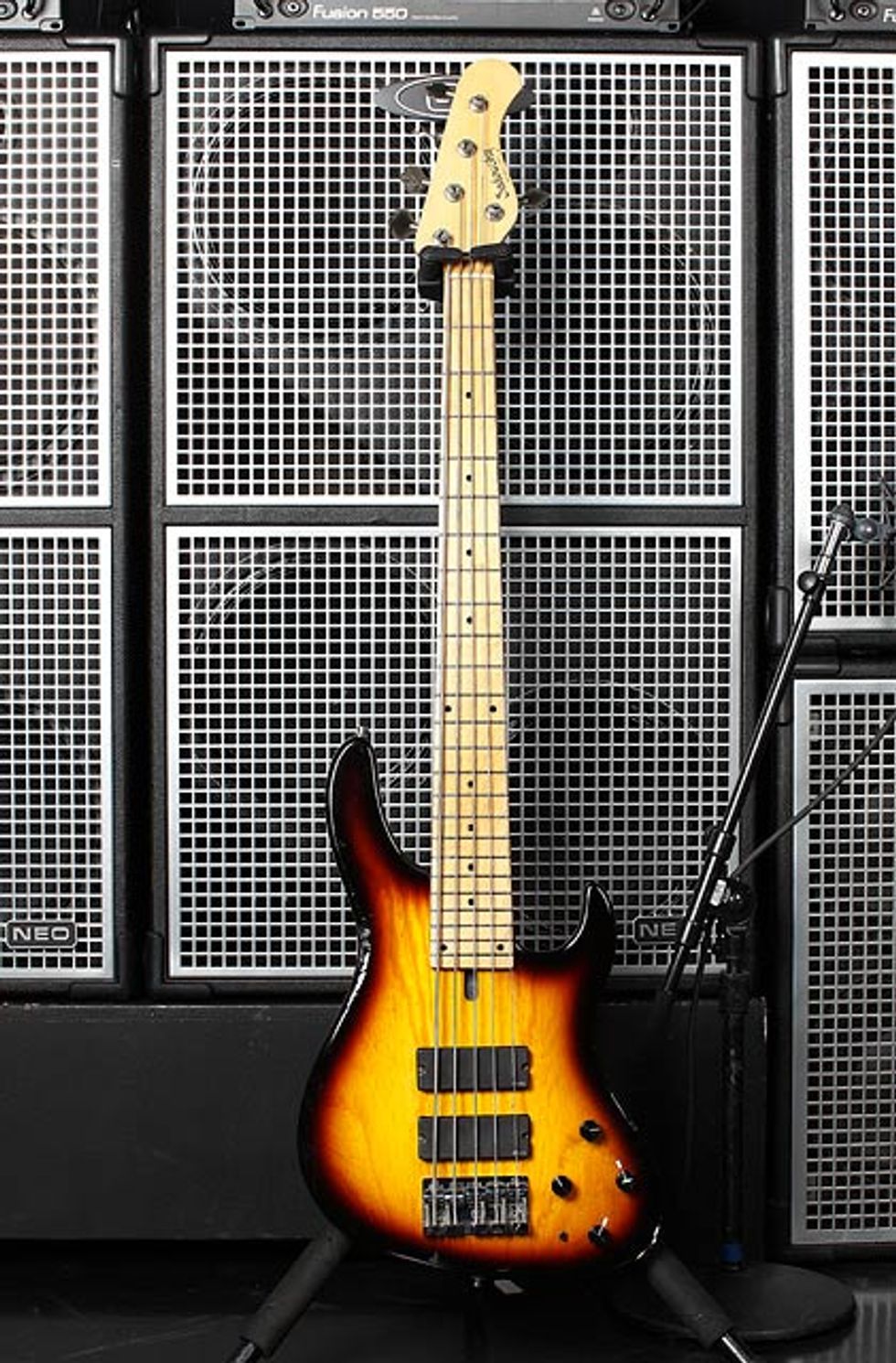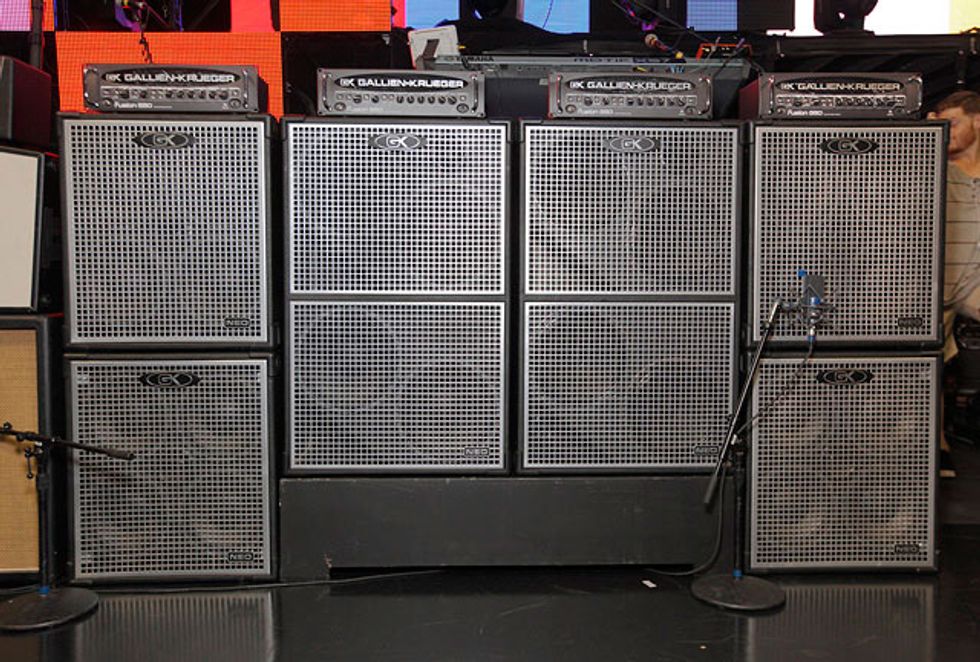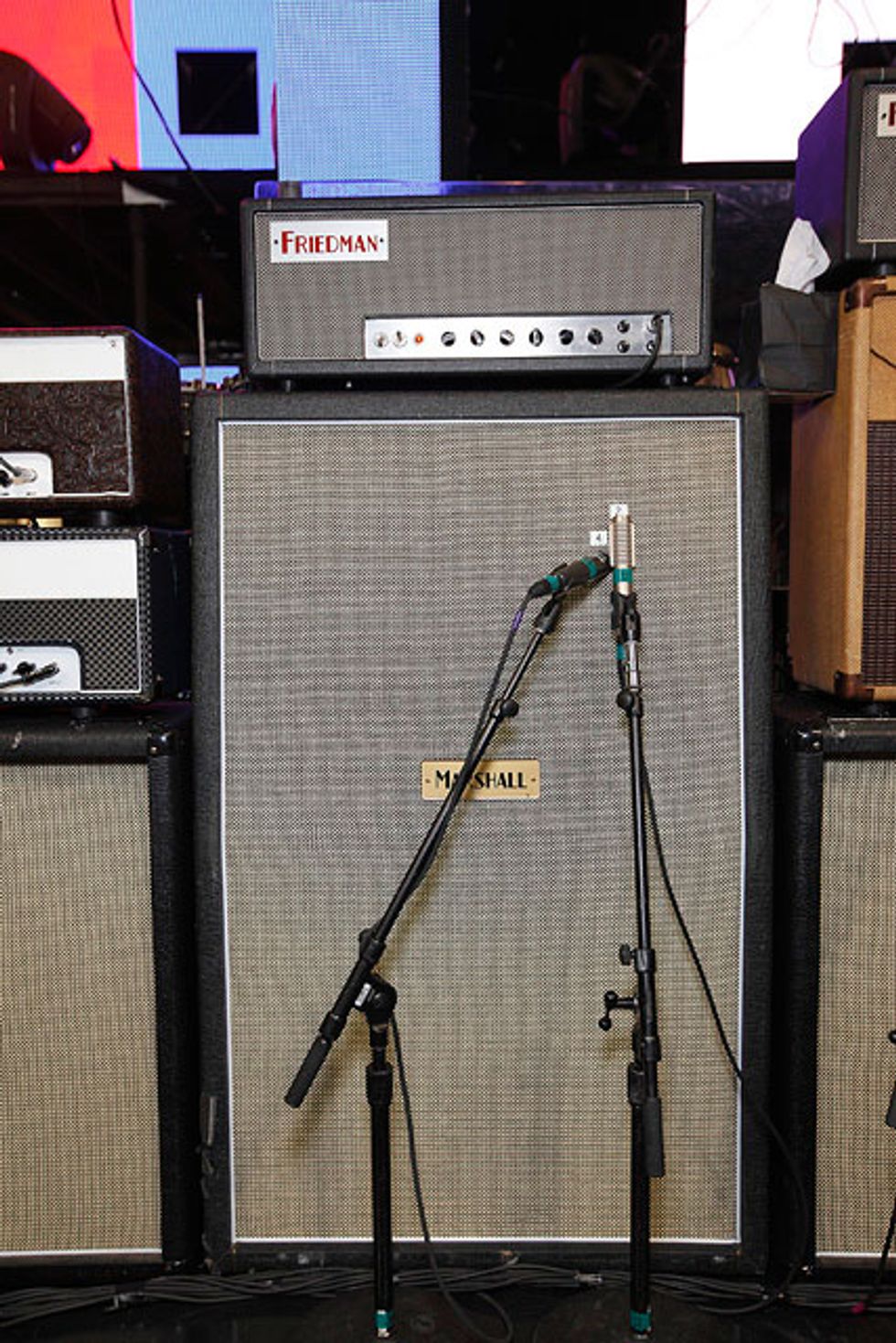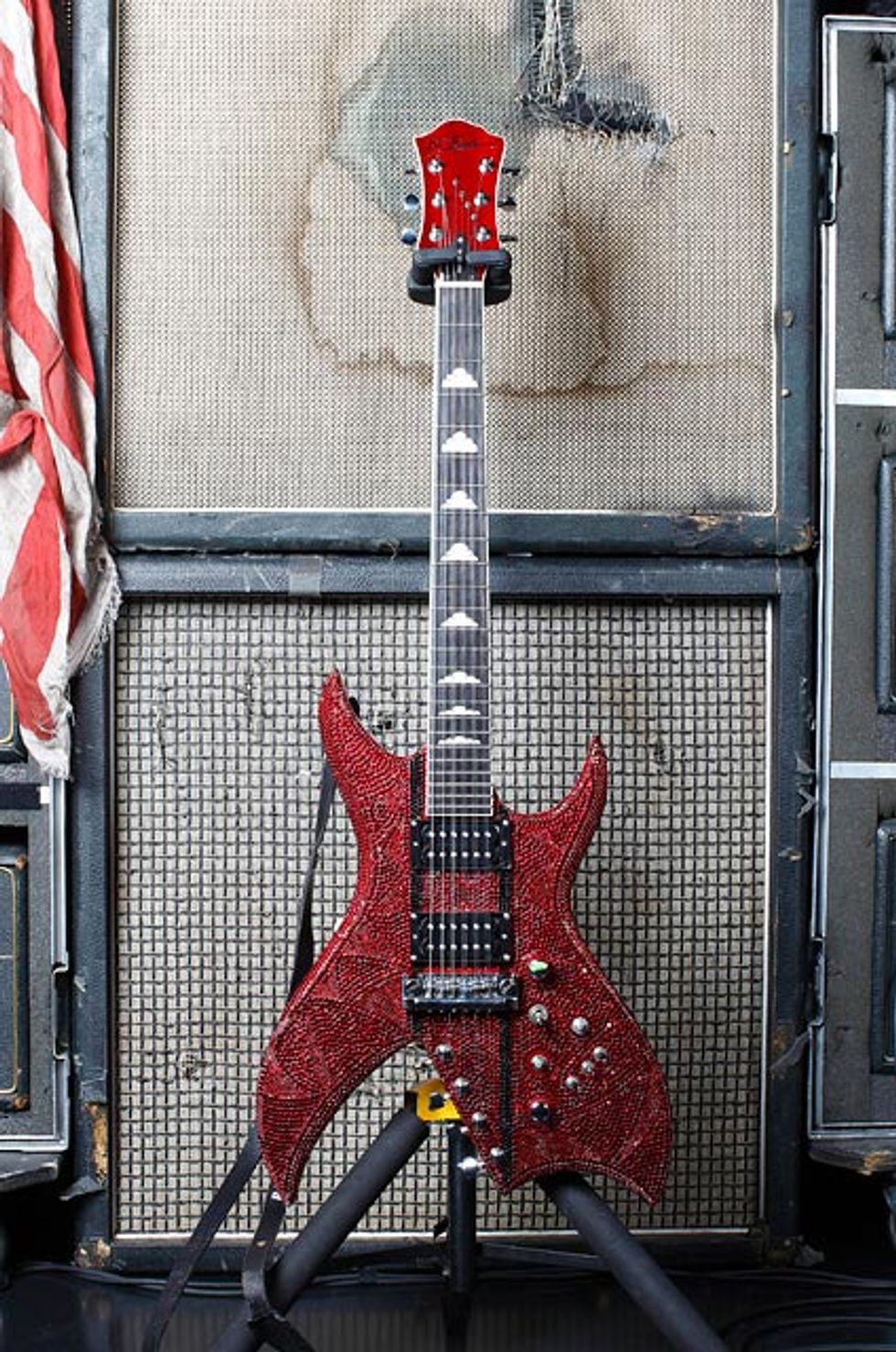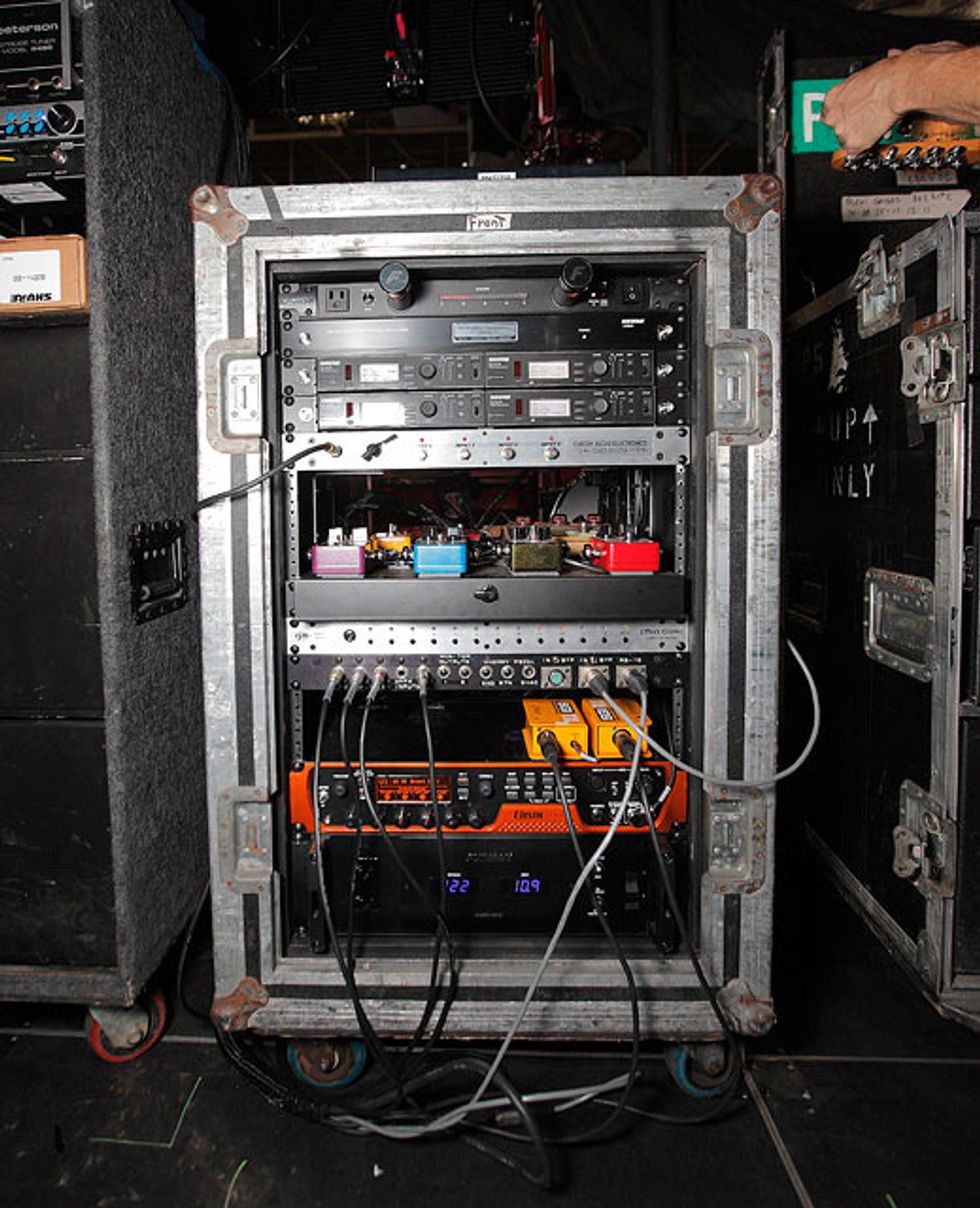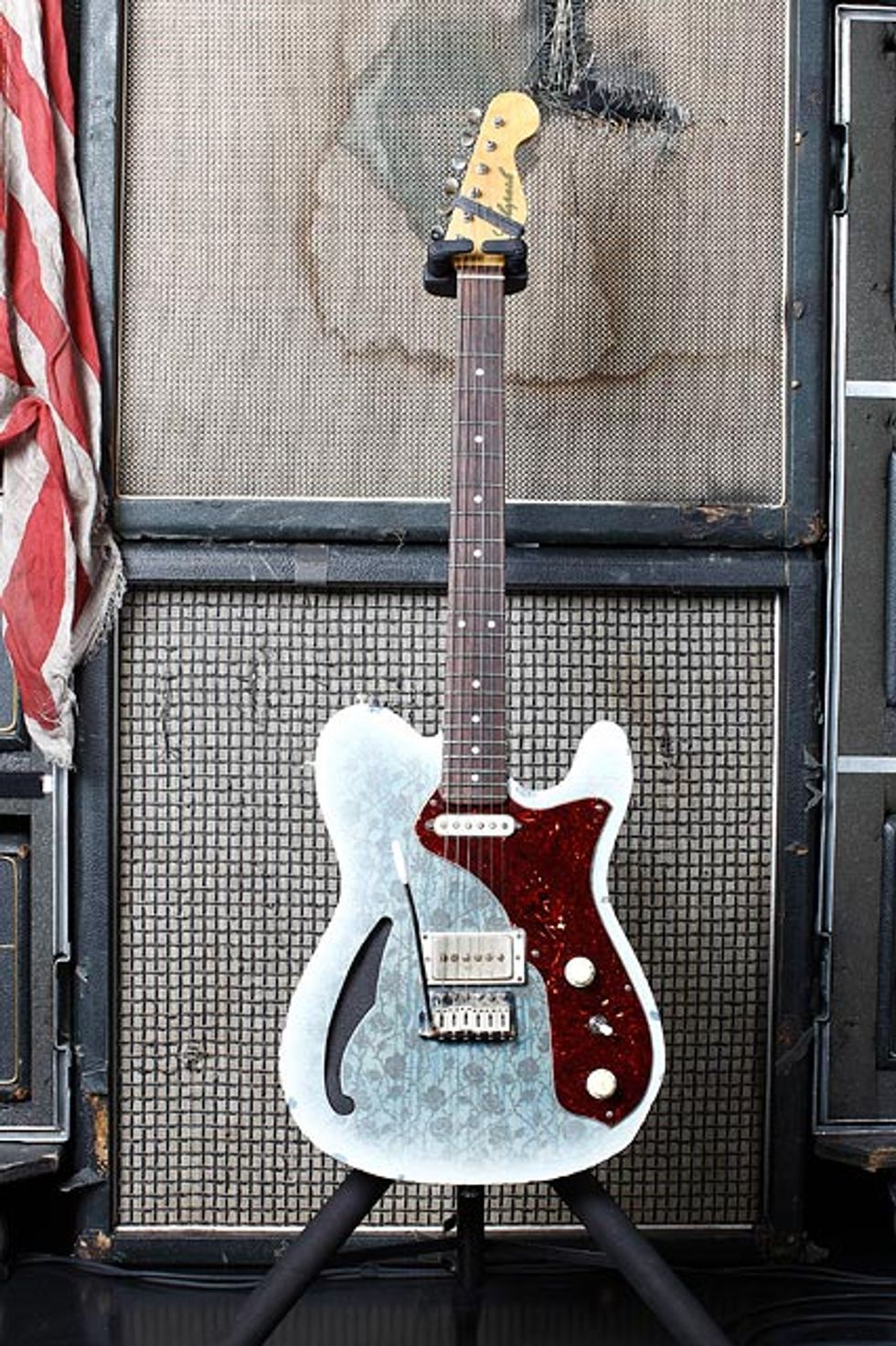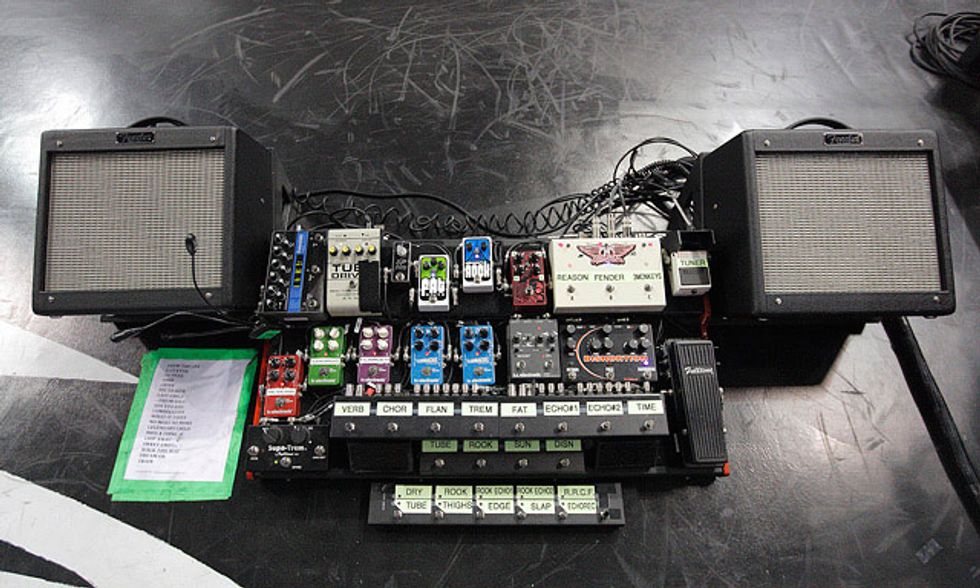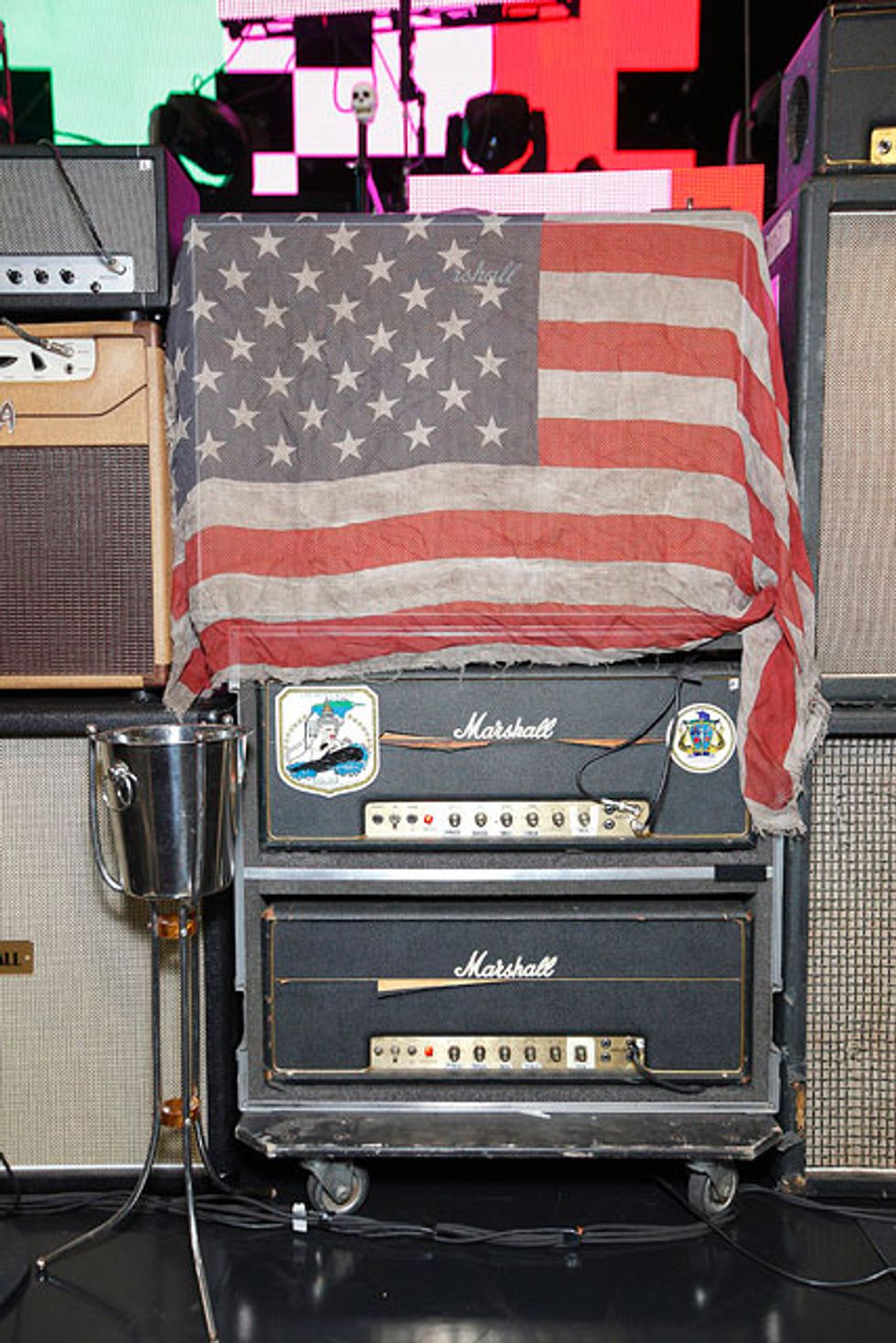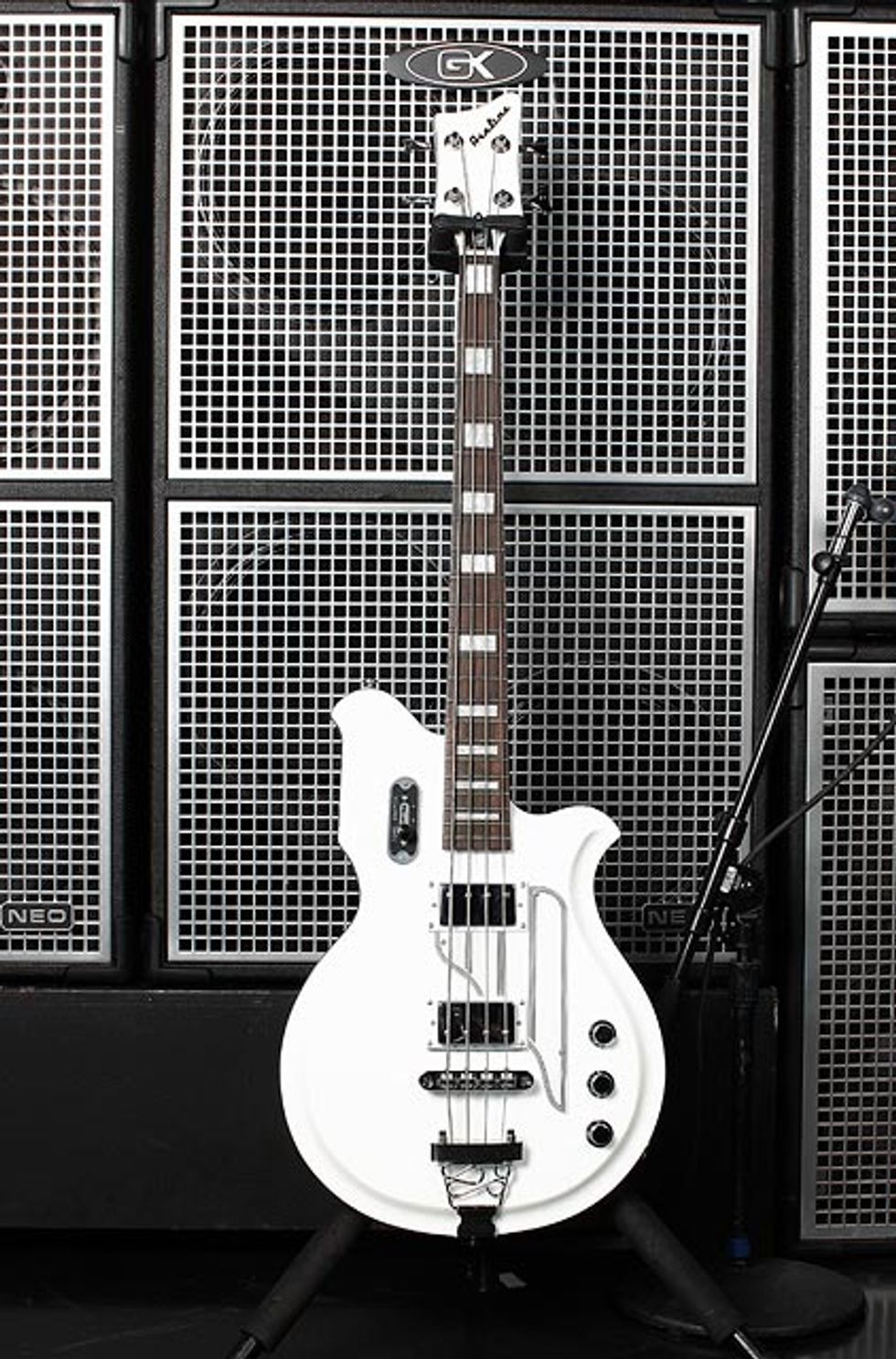 Click here
to watch our video Rig Rundowns of Joe and Brad's gear!