Gallery: Aerosmith Live Gear 2012
Check out the gear the guys are using on tour.
Brad Whitford's Epiphone Inspired By Lennon Casino
Whitford used this Lennon tribute Epiphone Casino extensively in the studio for both Aerosmith's and Joe Bonamassa's albums. Live, he uses it for "I Don't Wanna Miss a Thing", because it cuts through the mix. The guitar is completely stock and he travels with a spare sunburst Casino as well.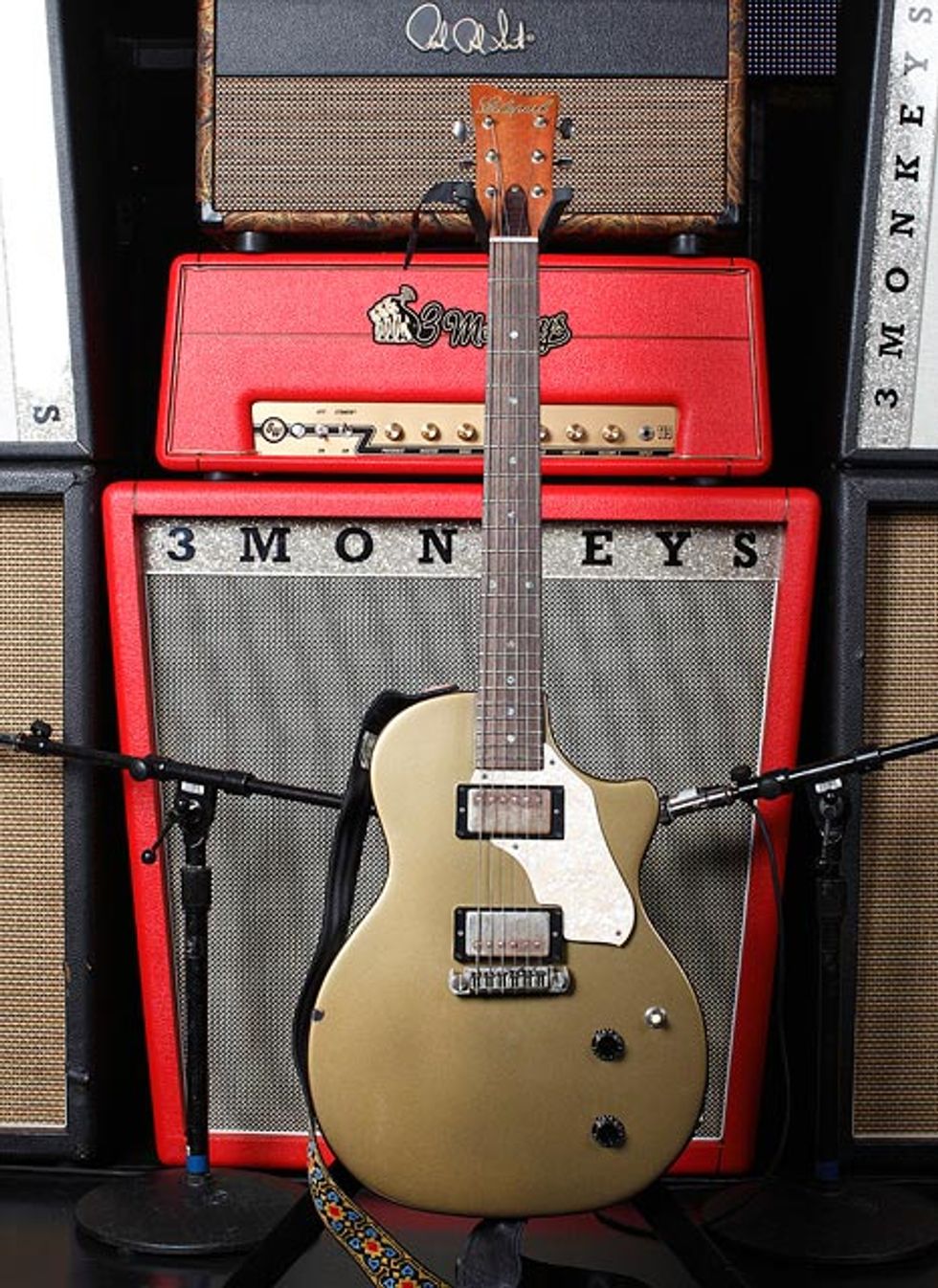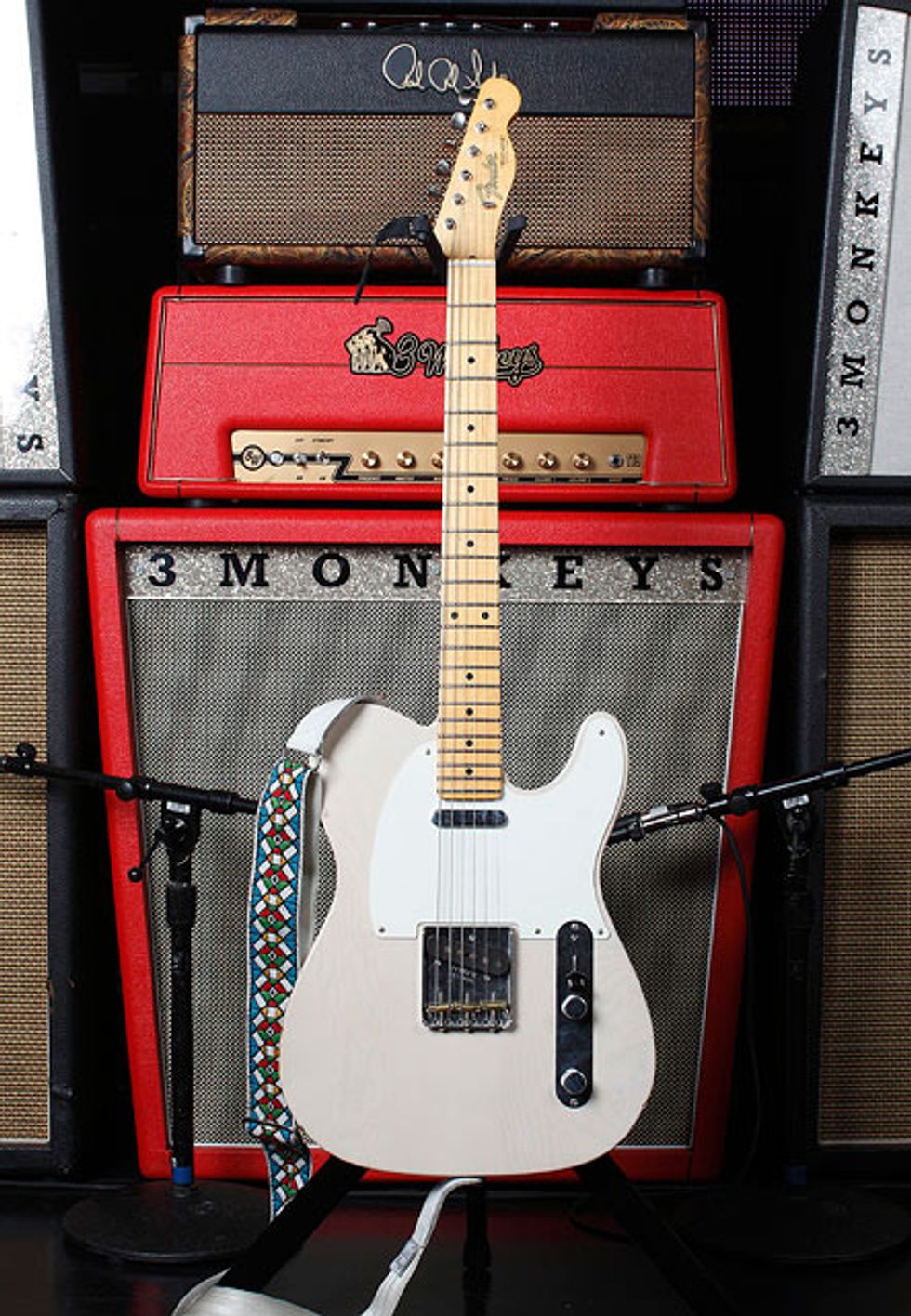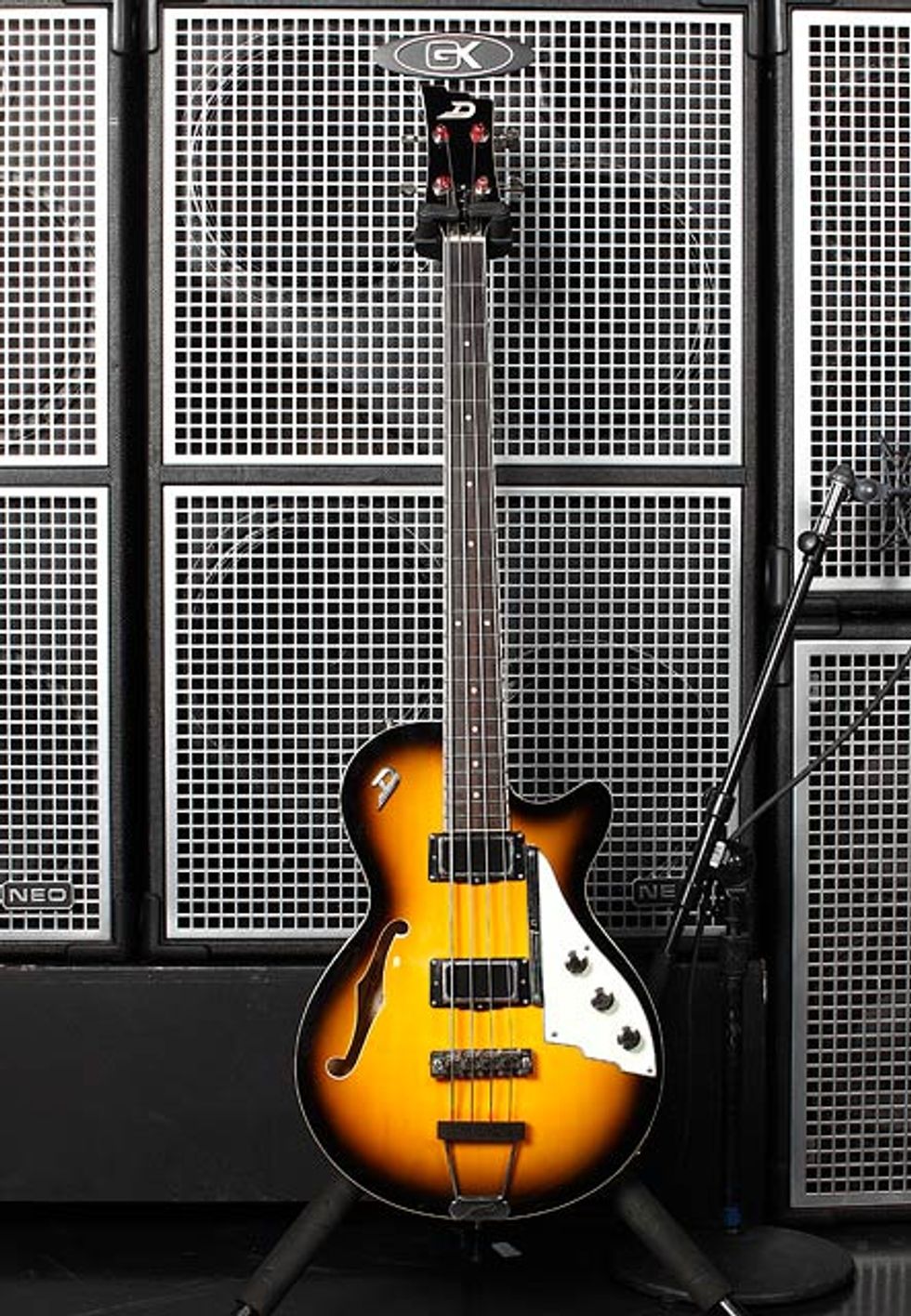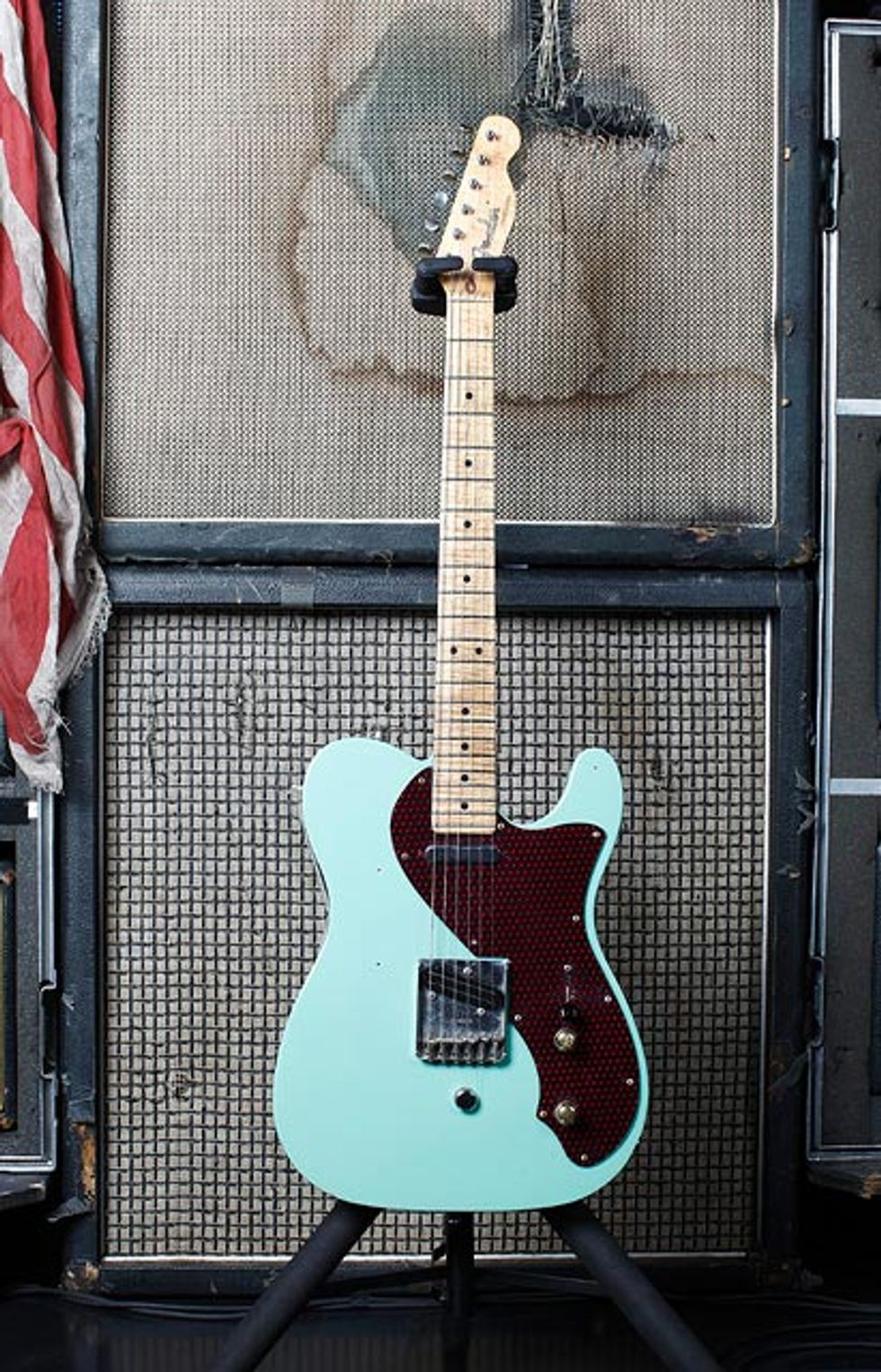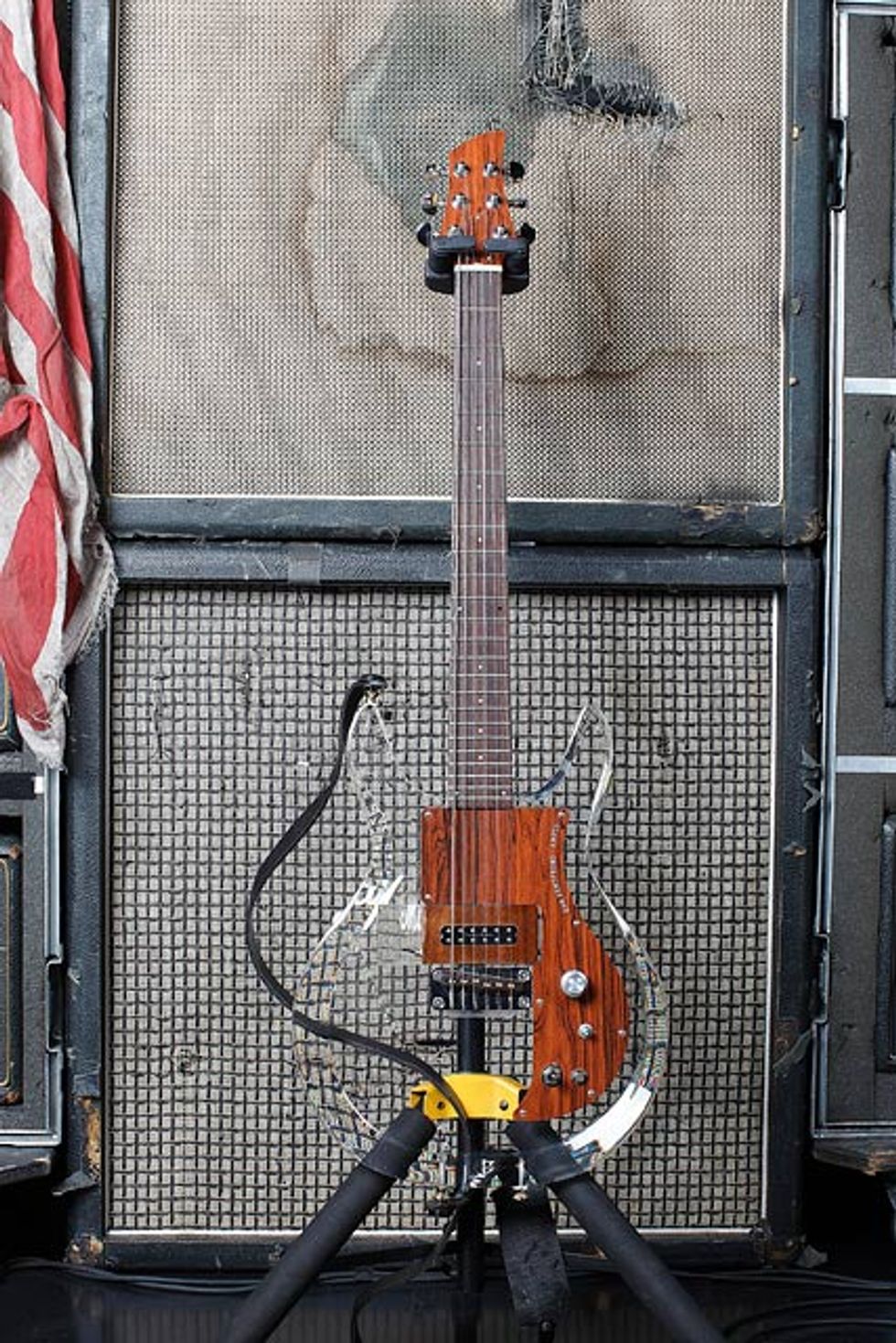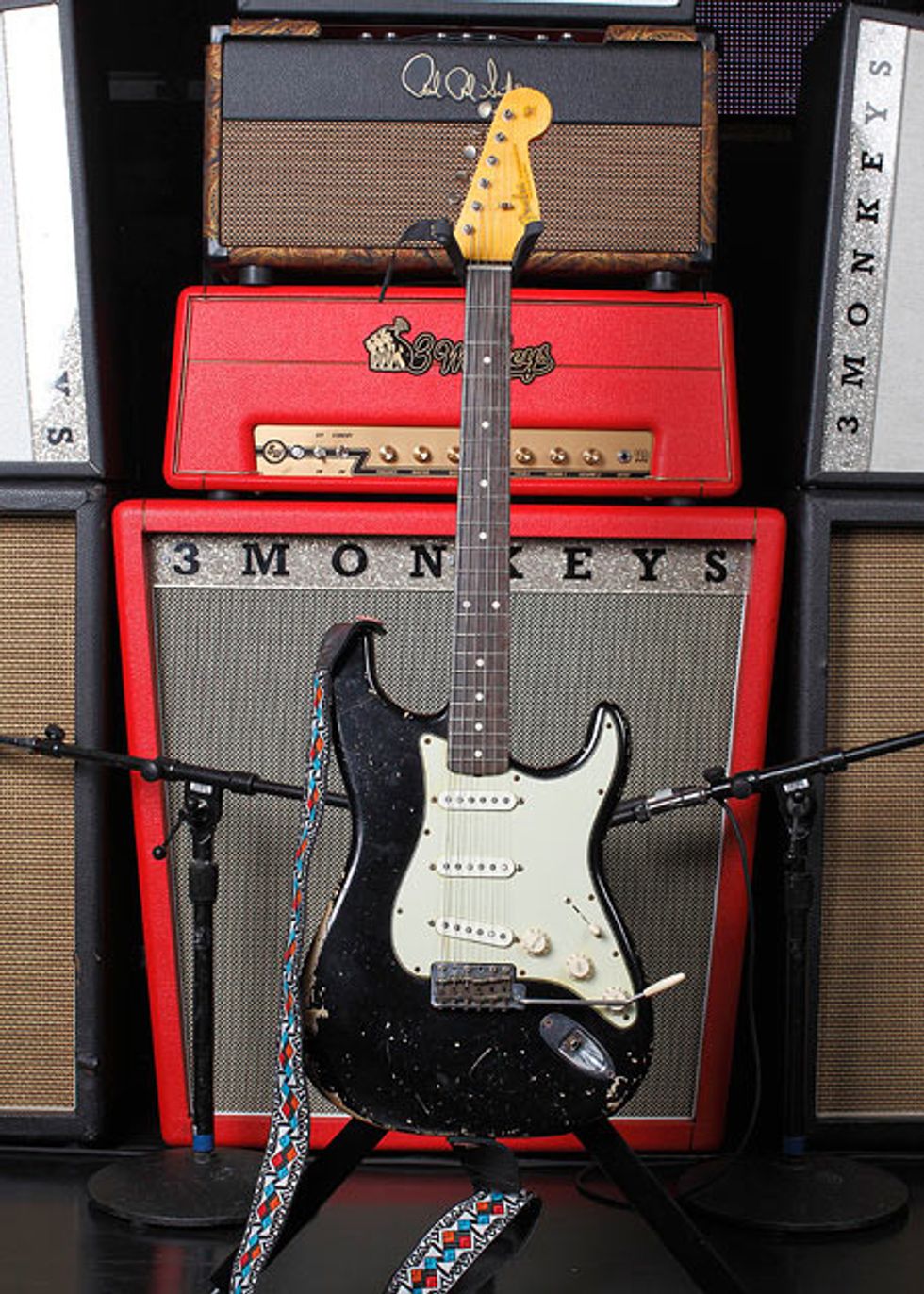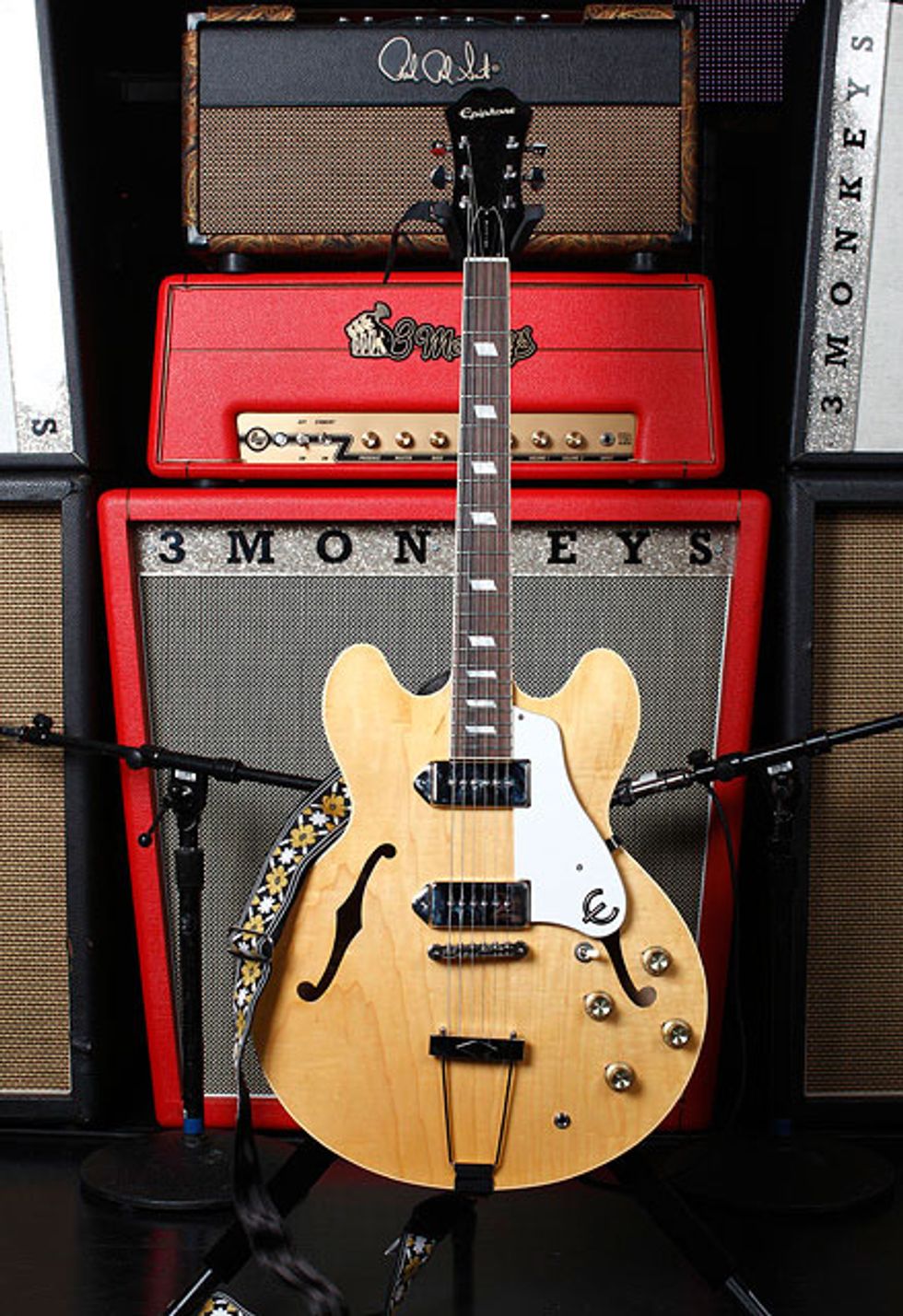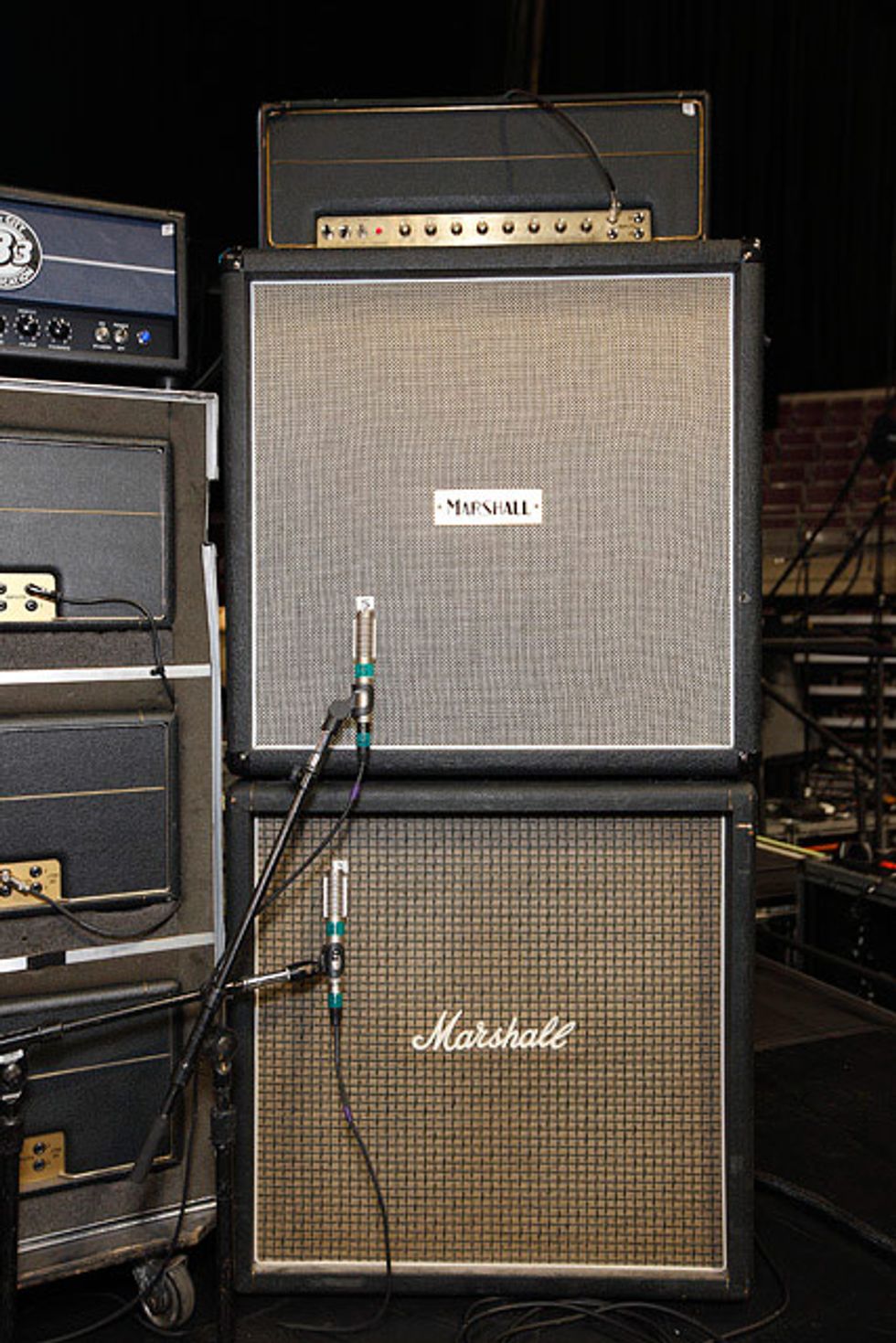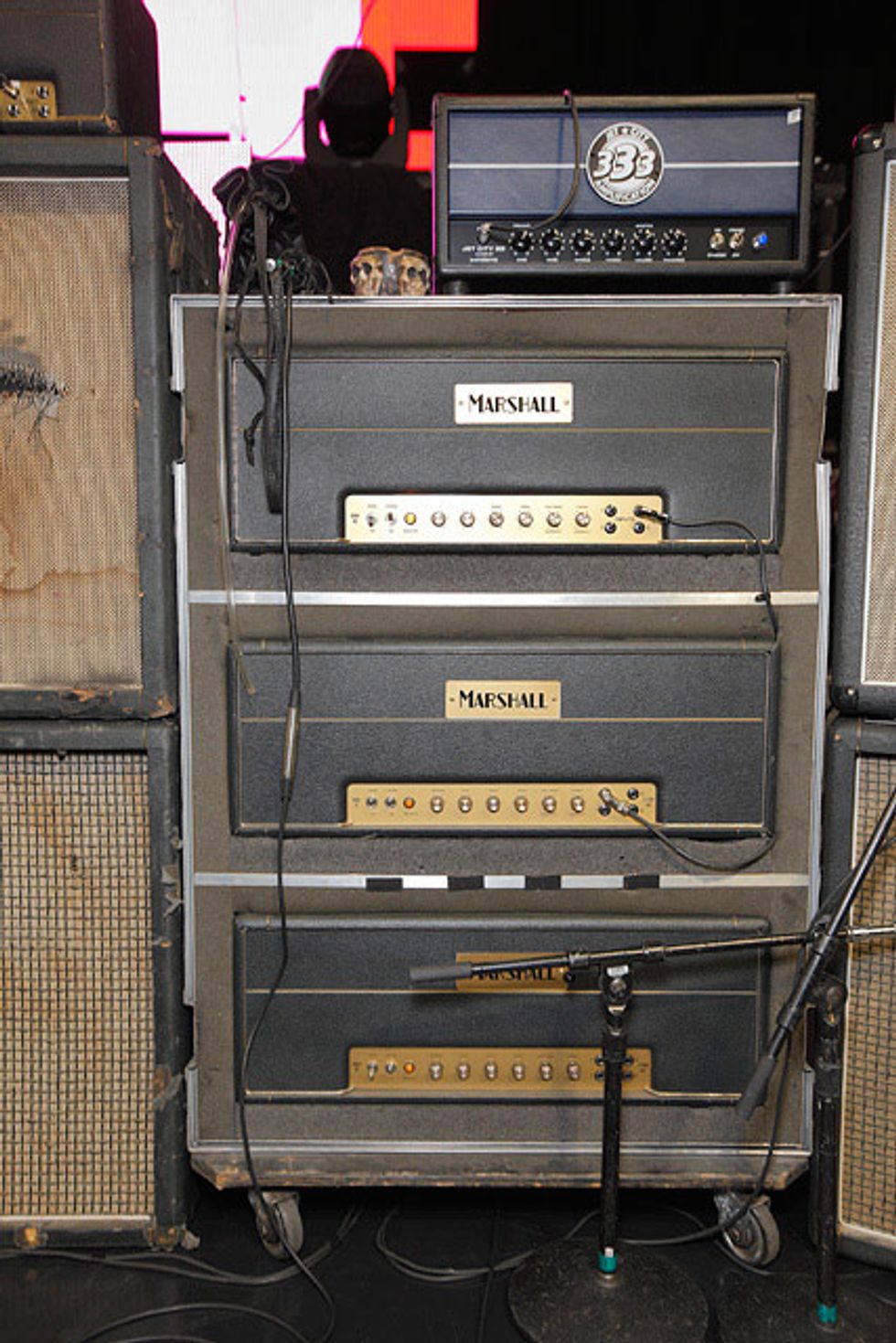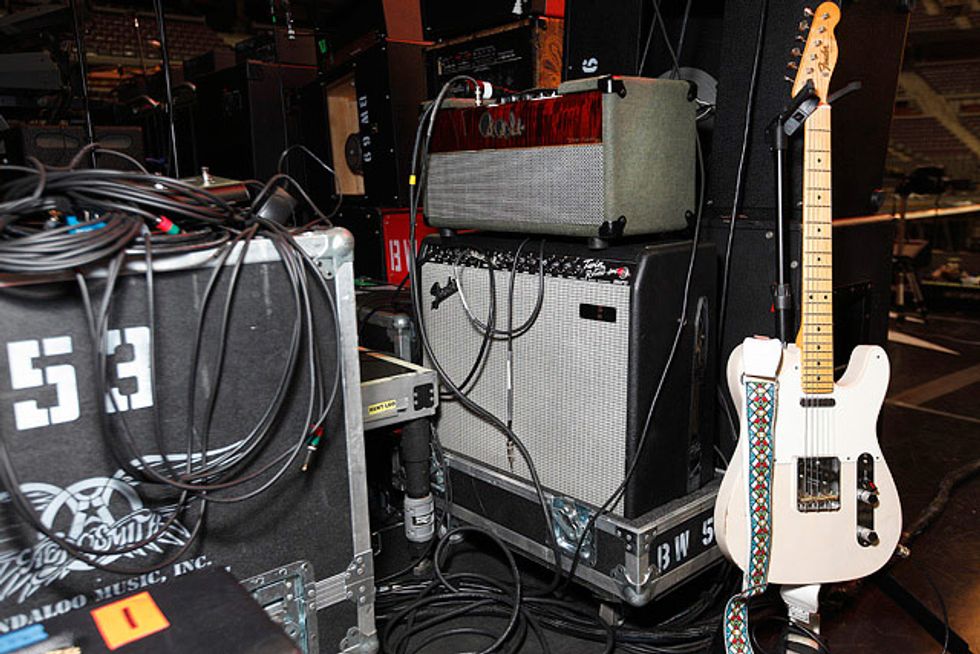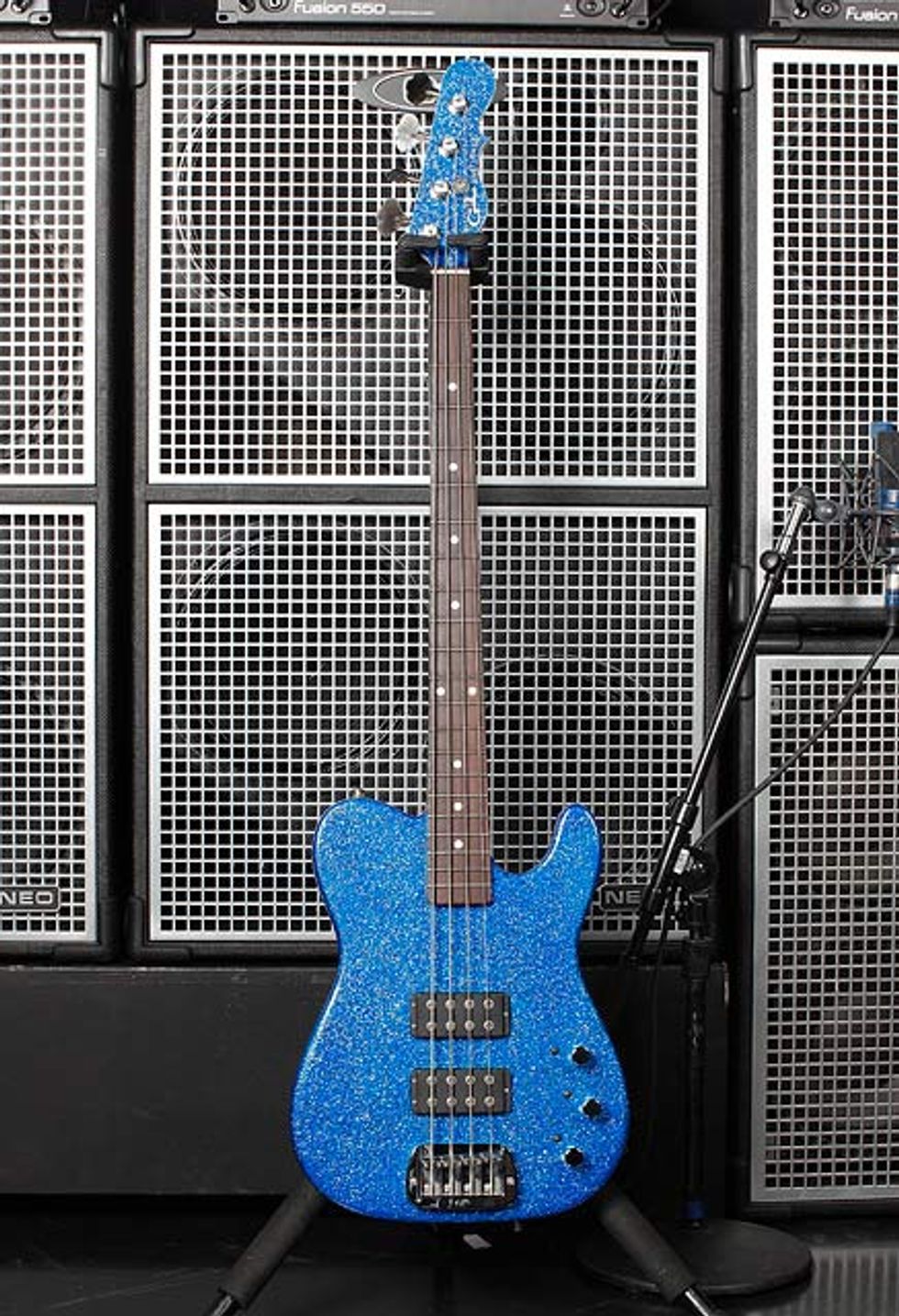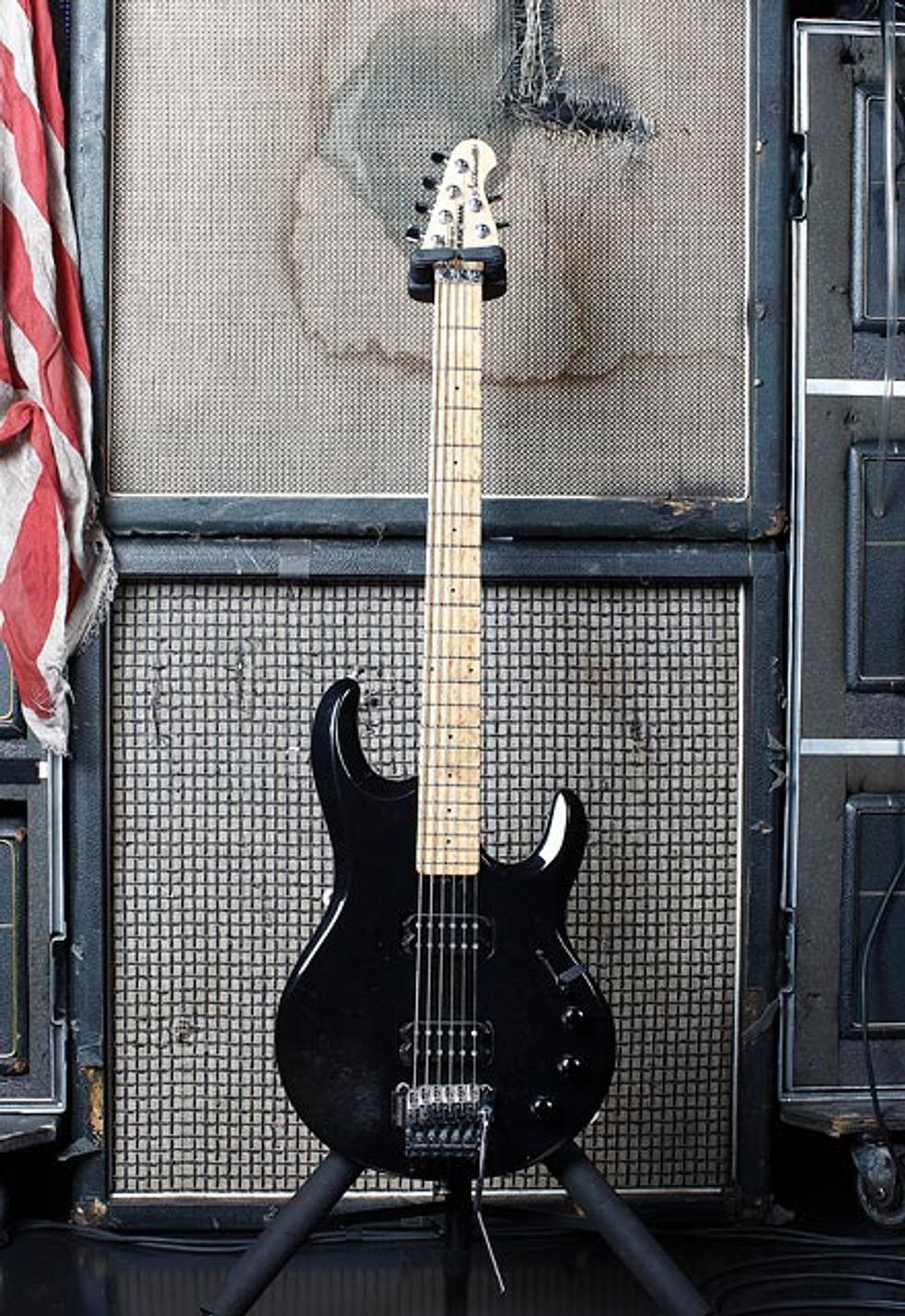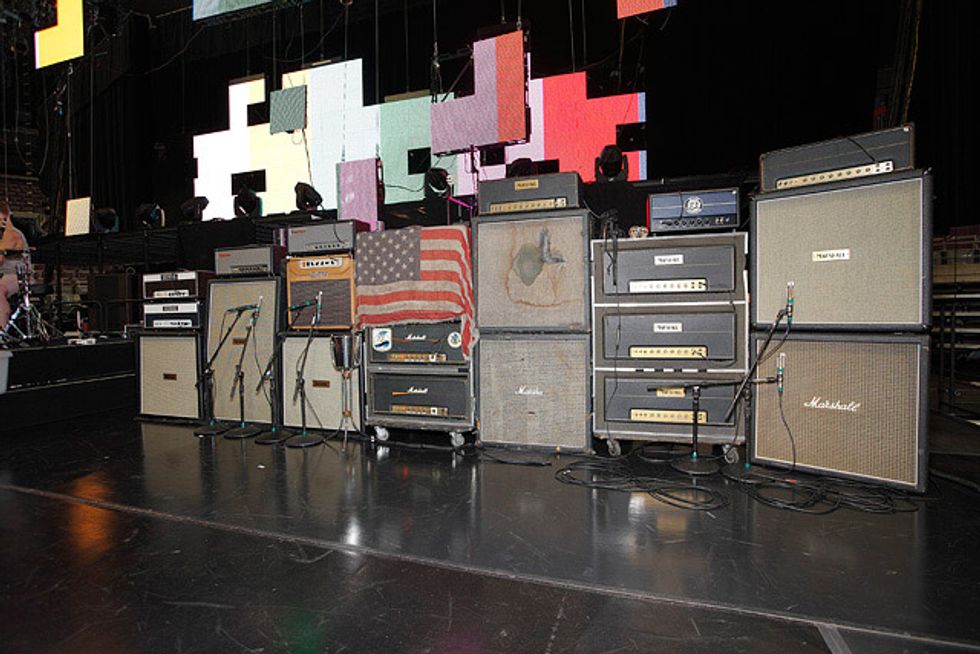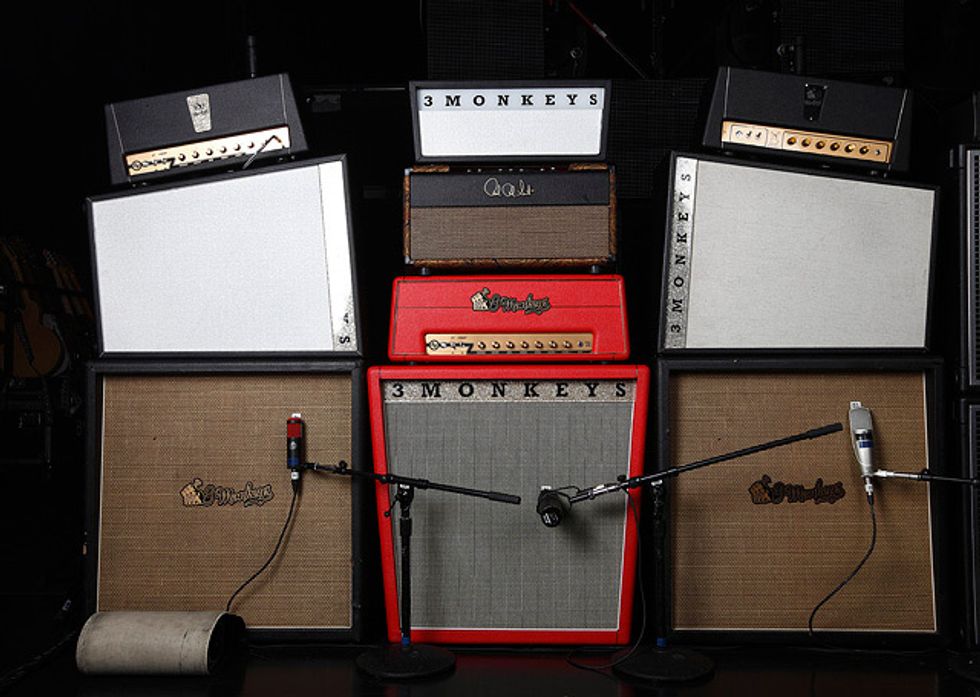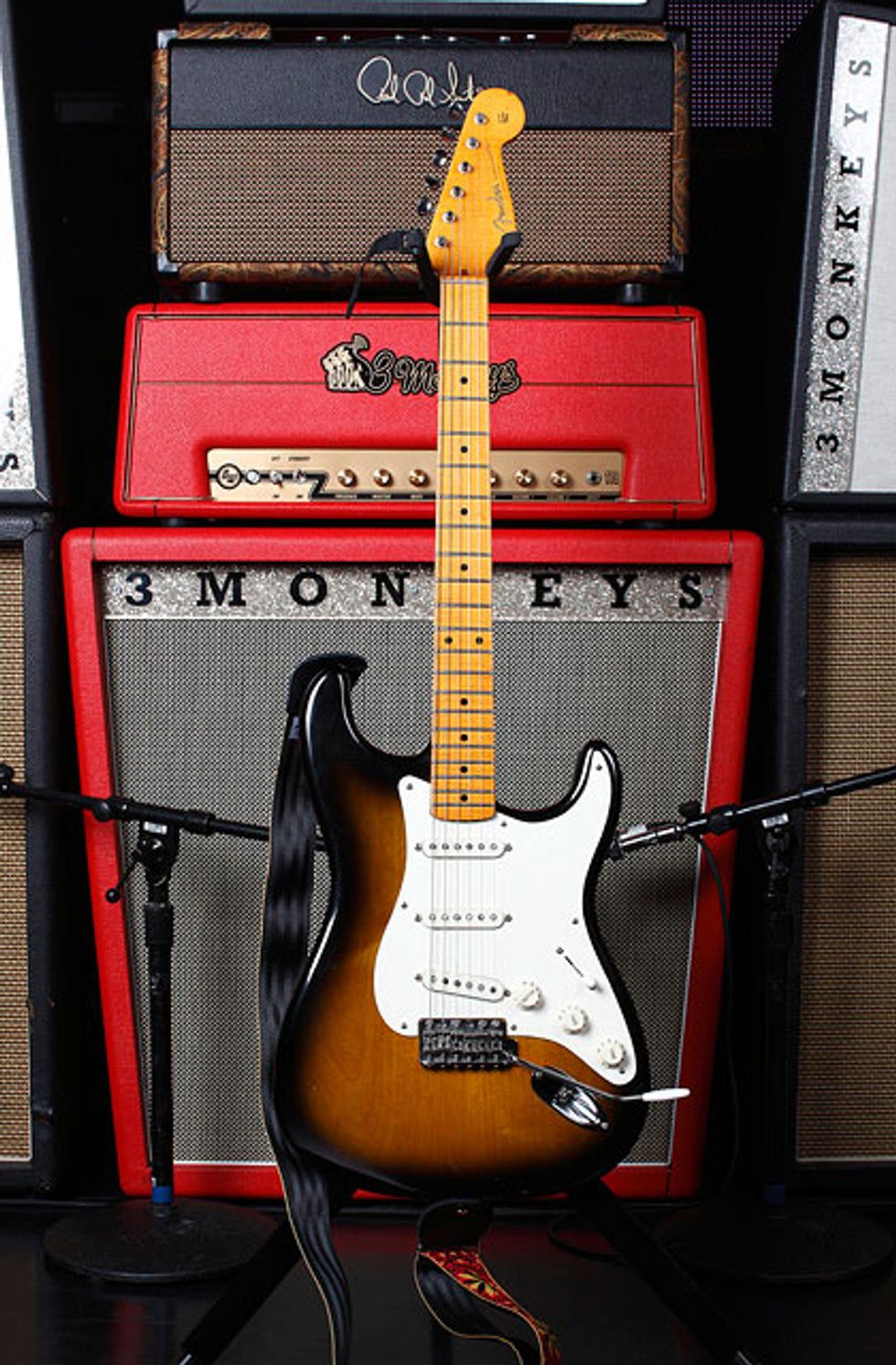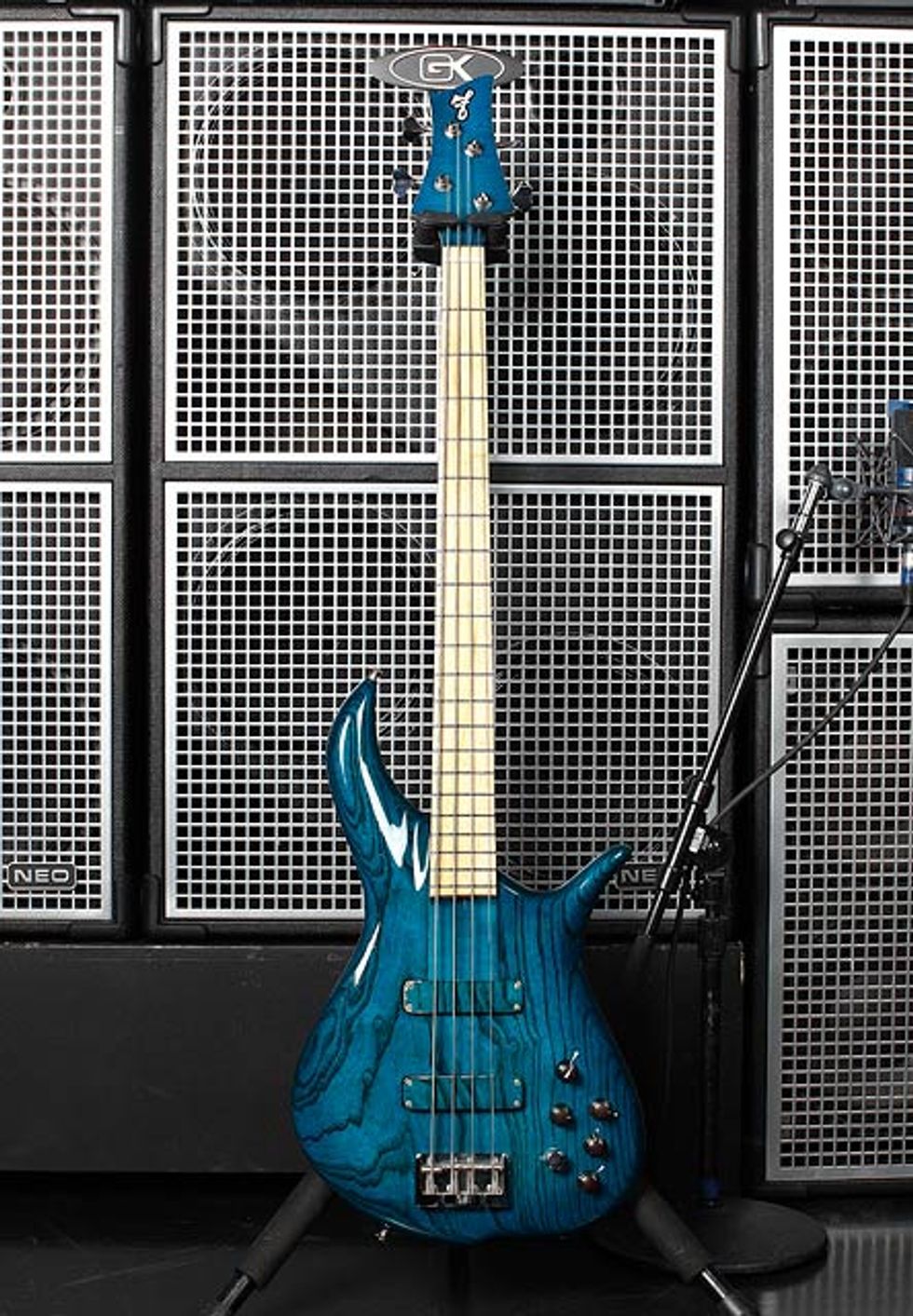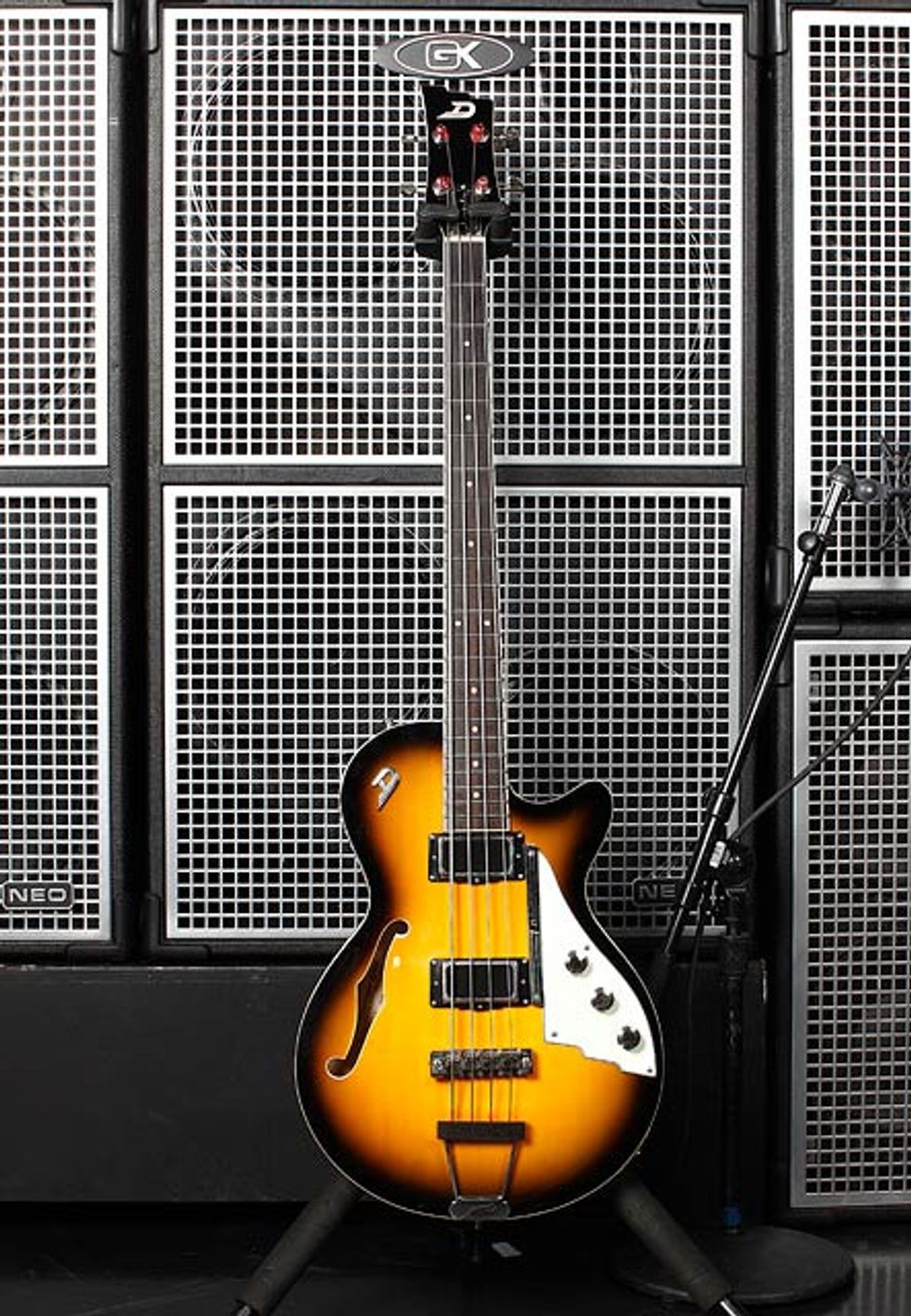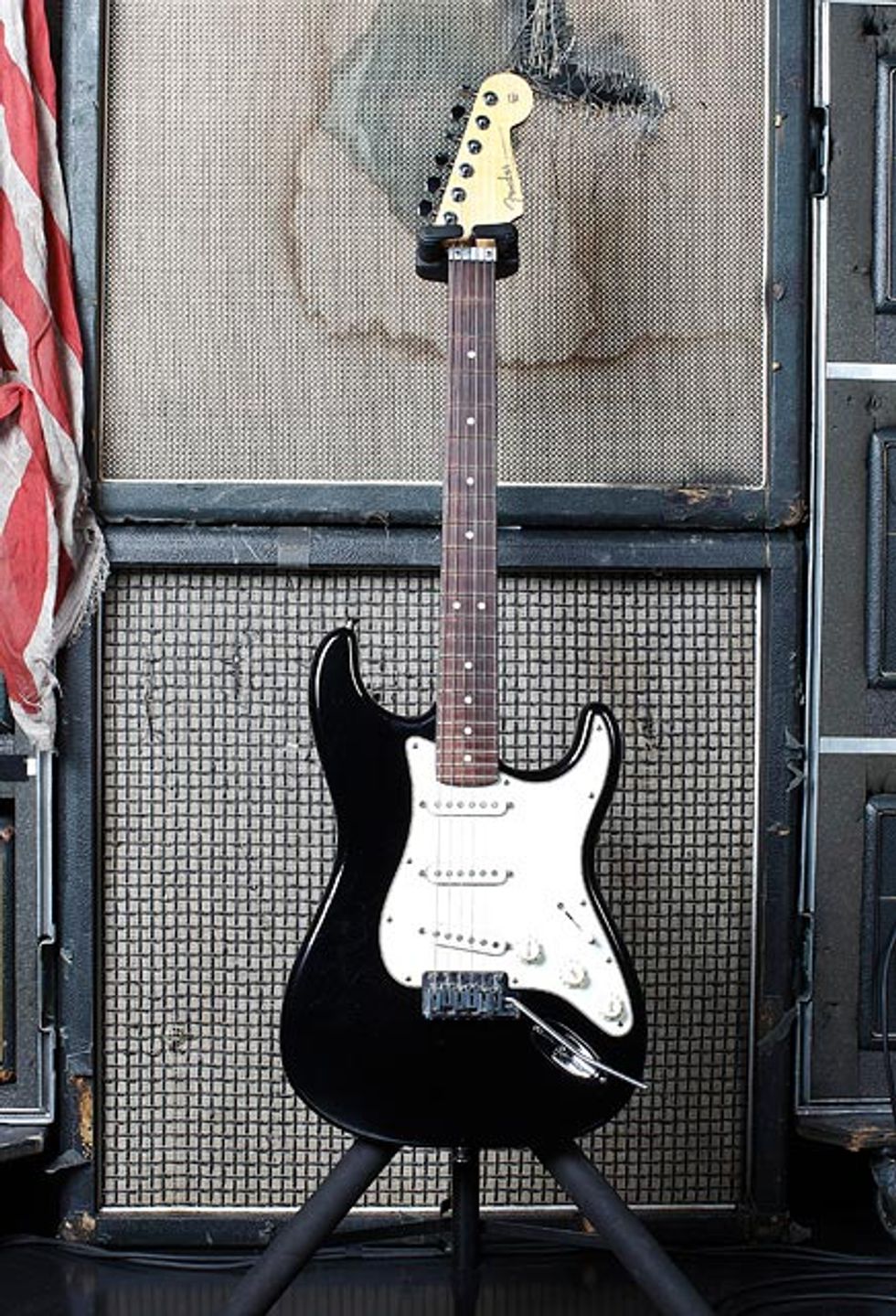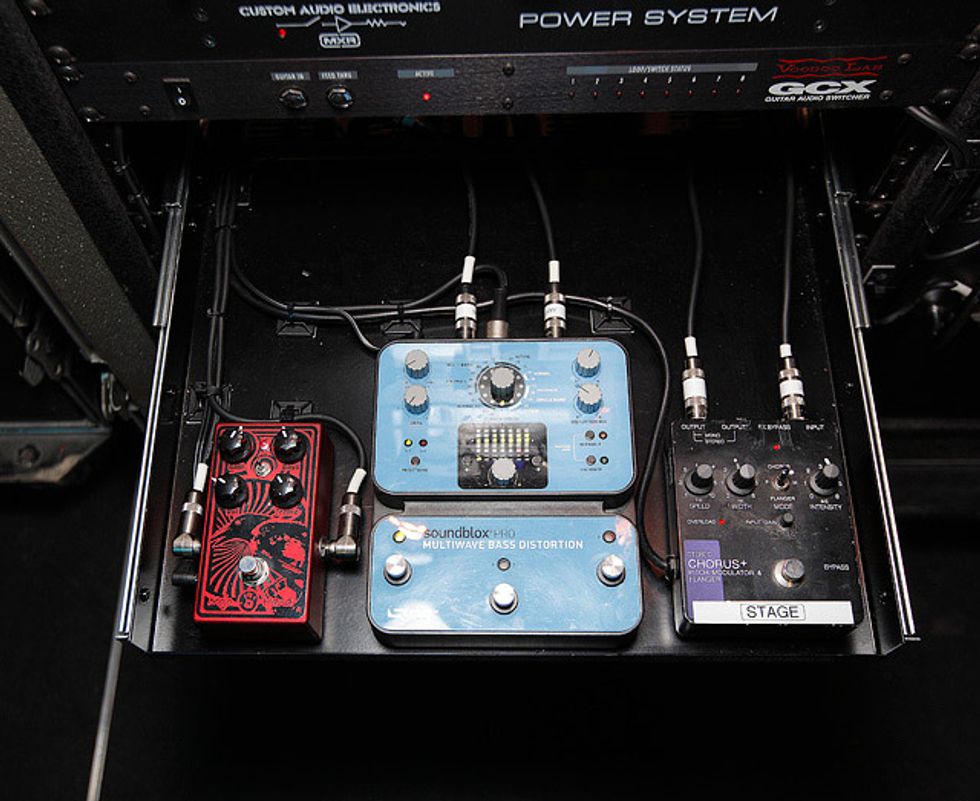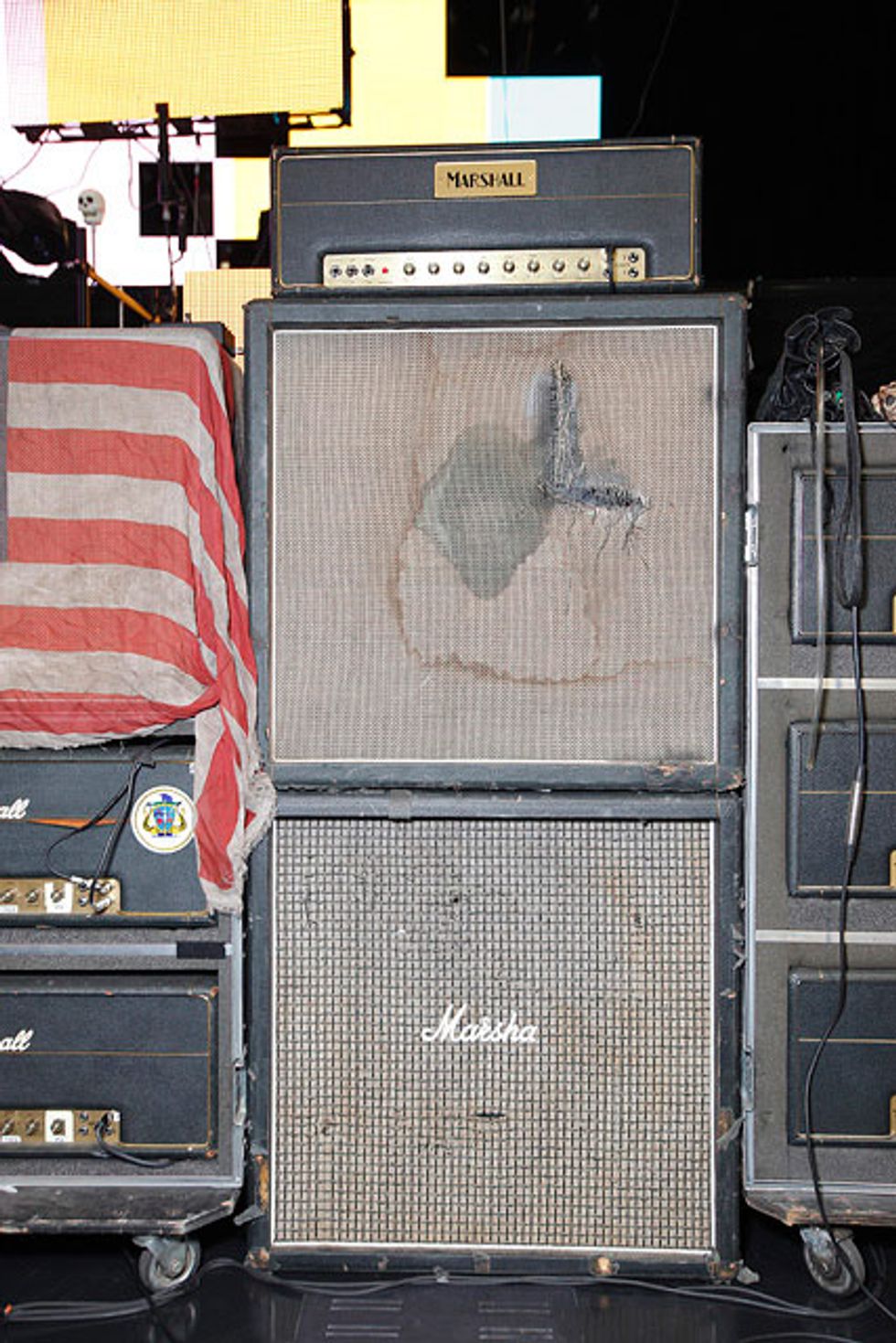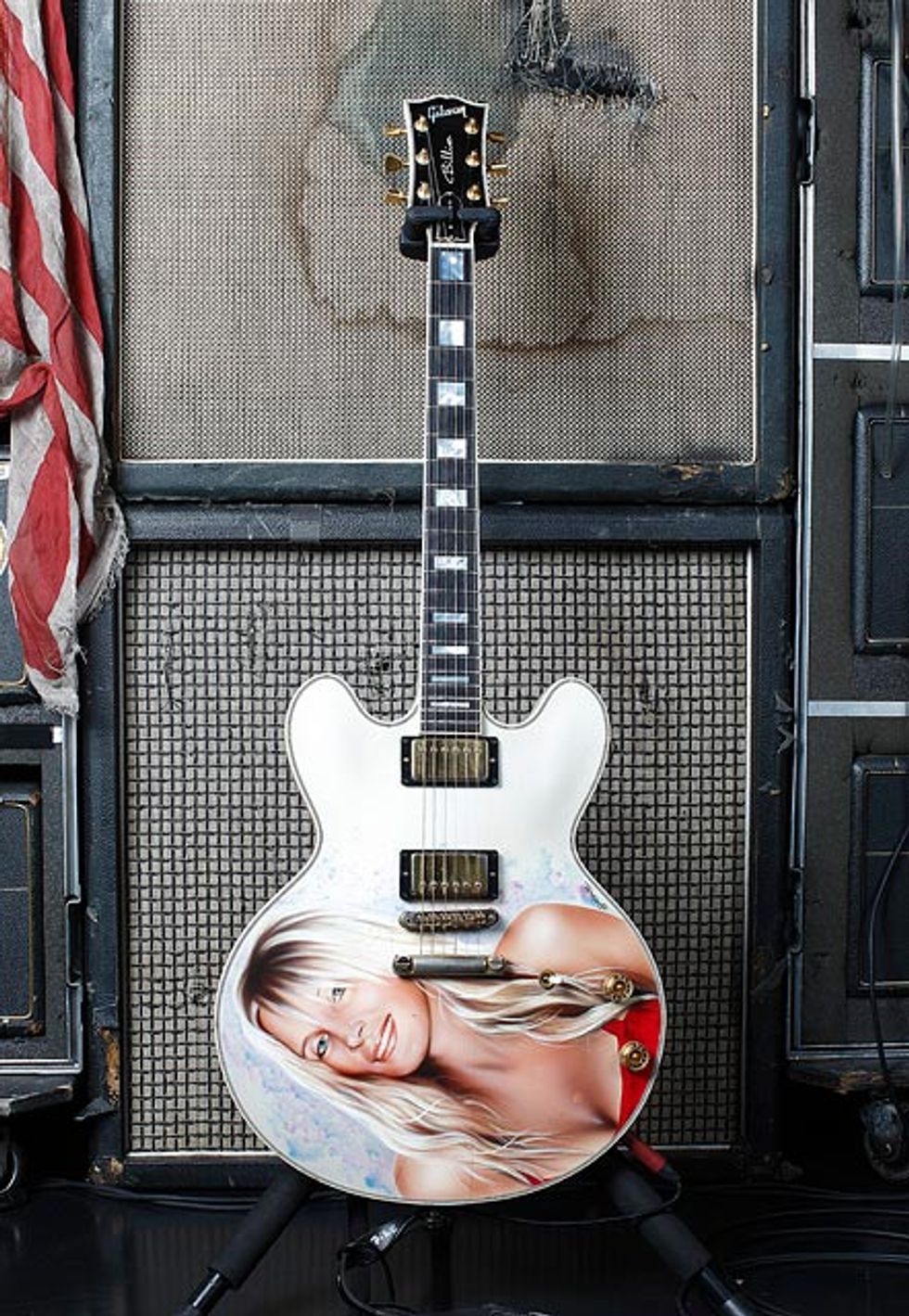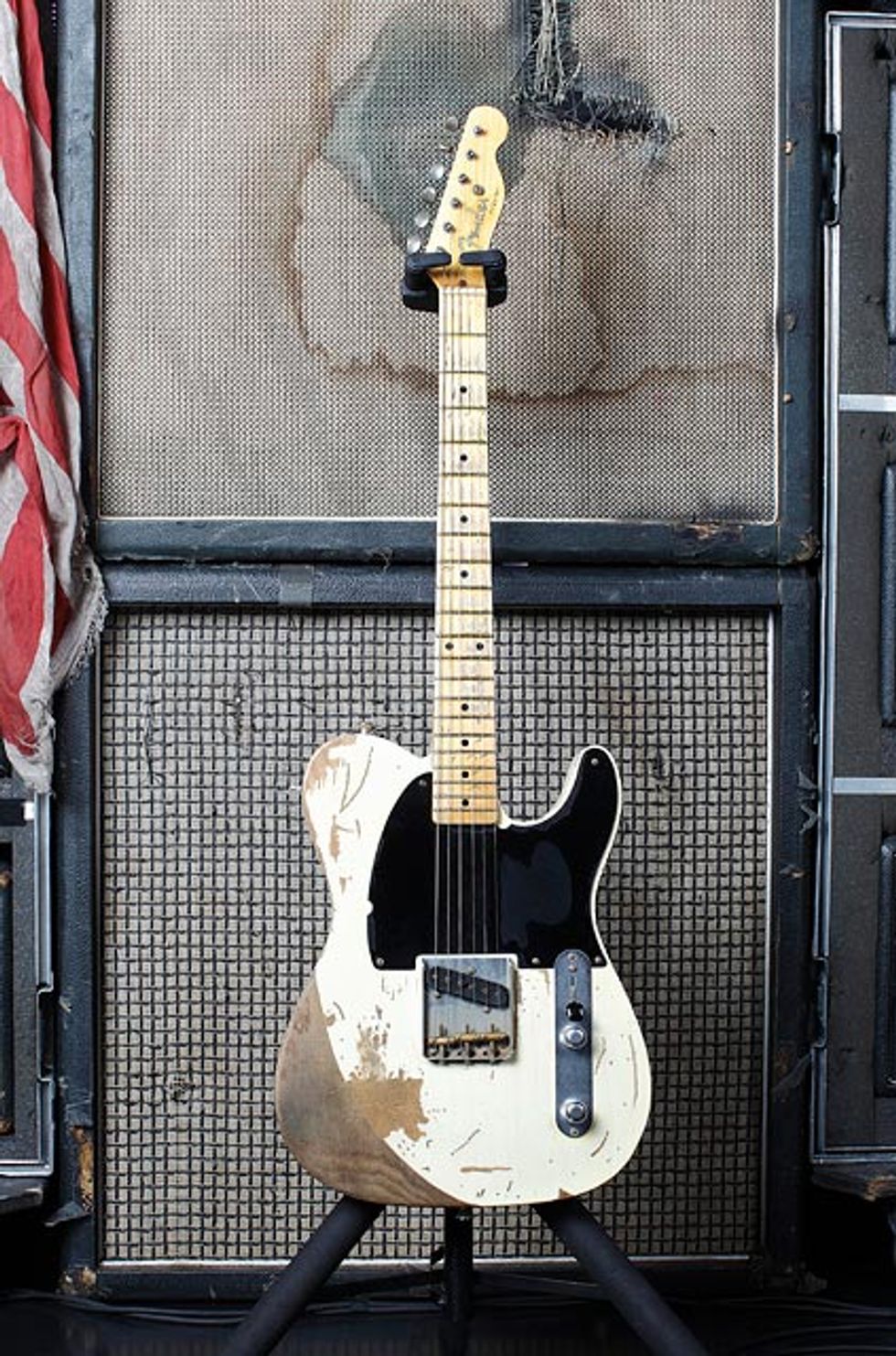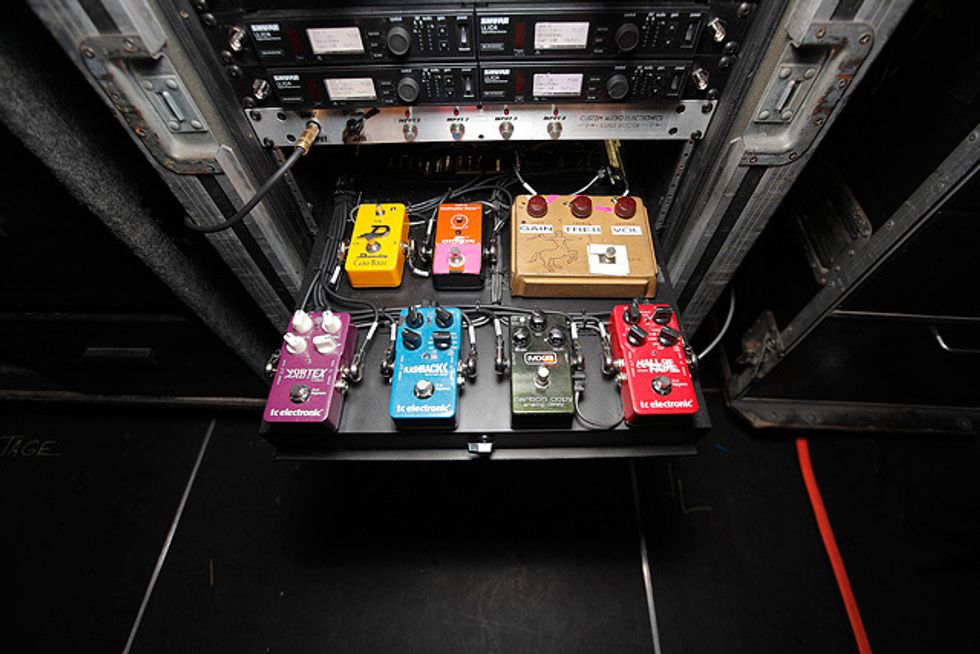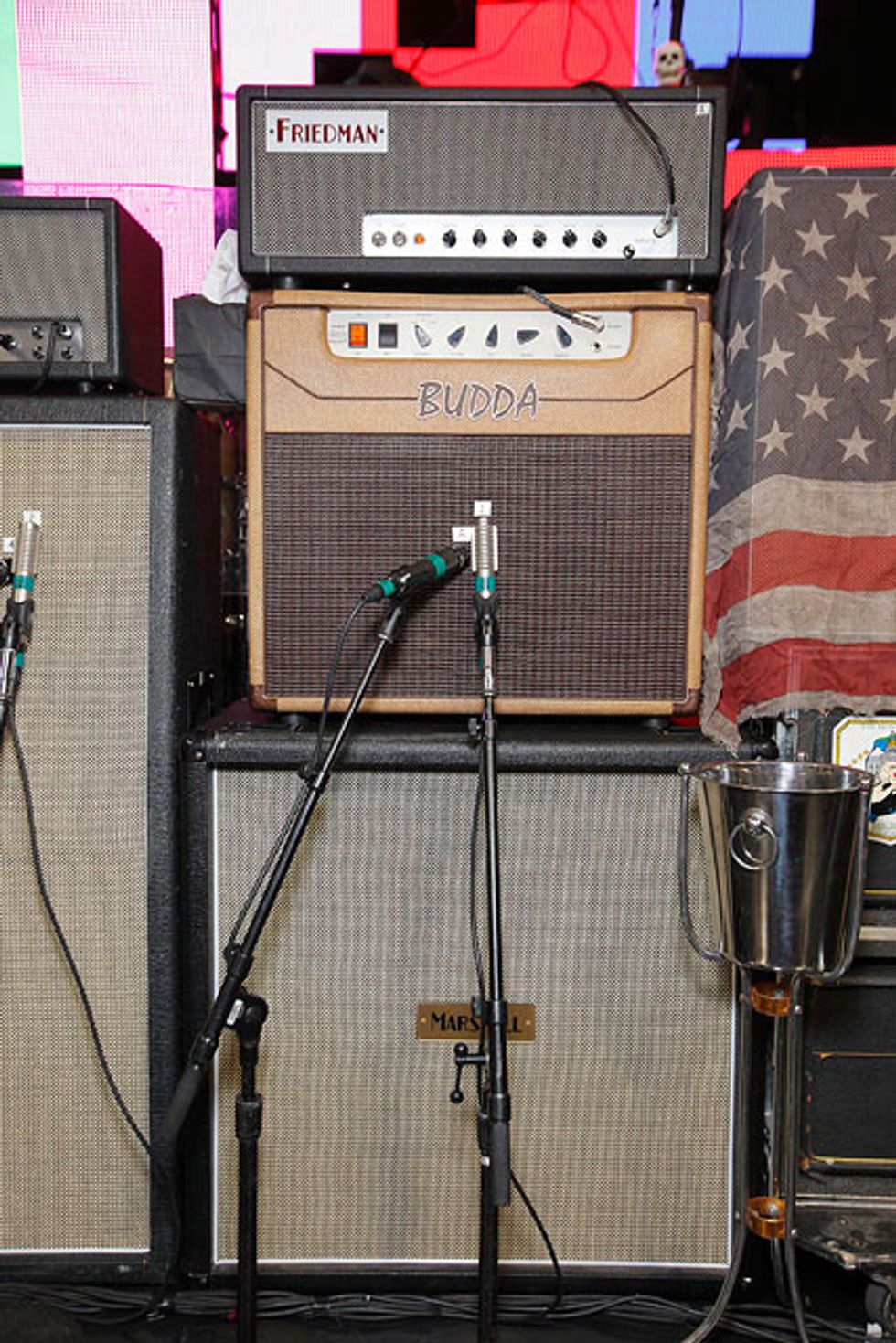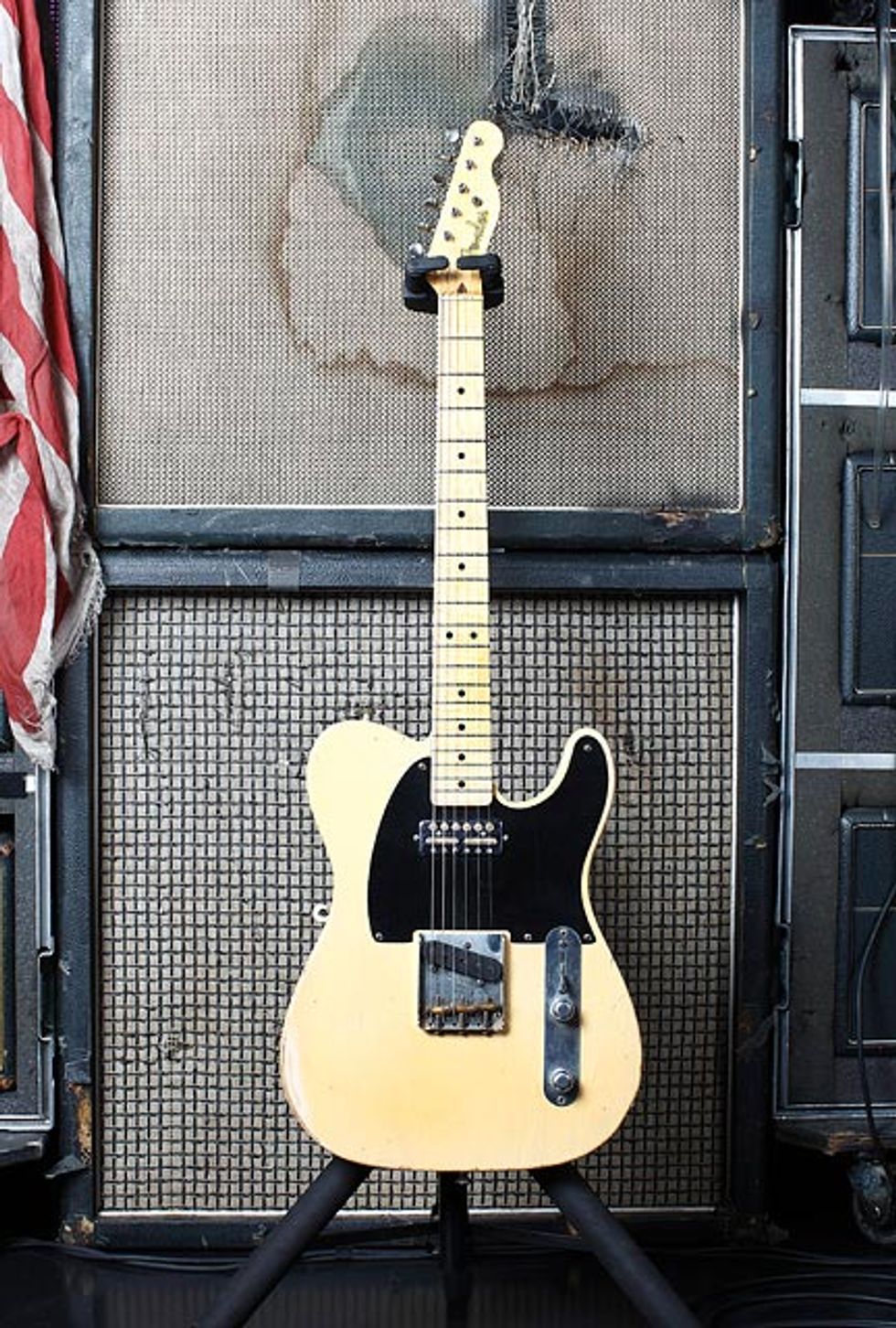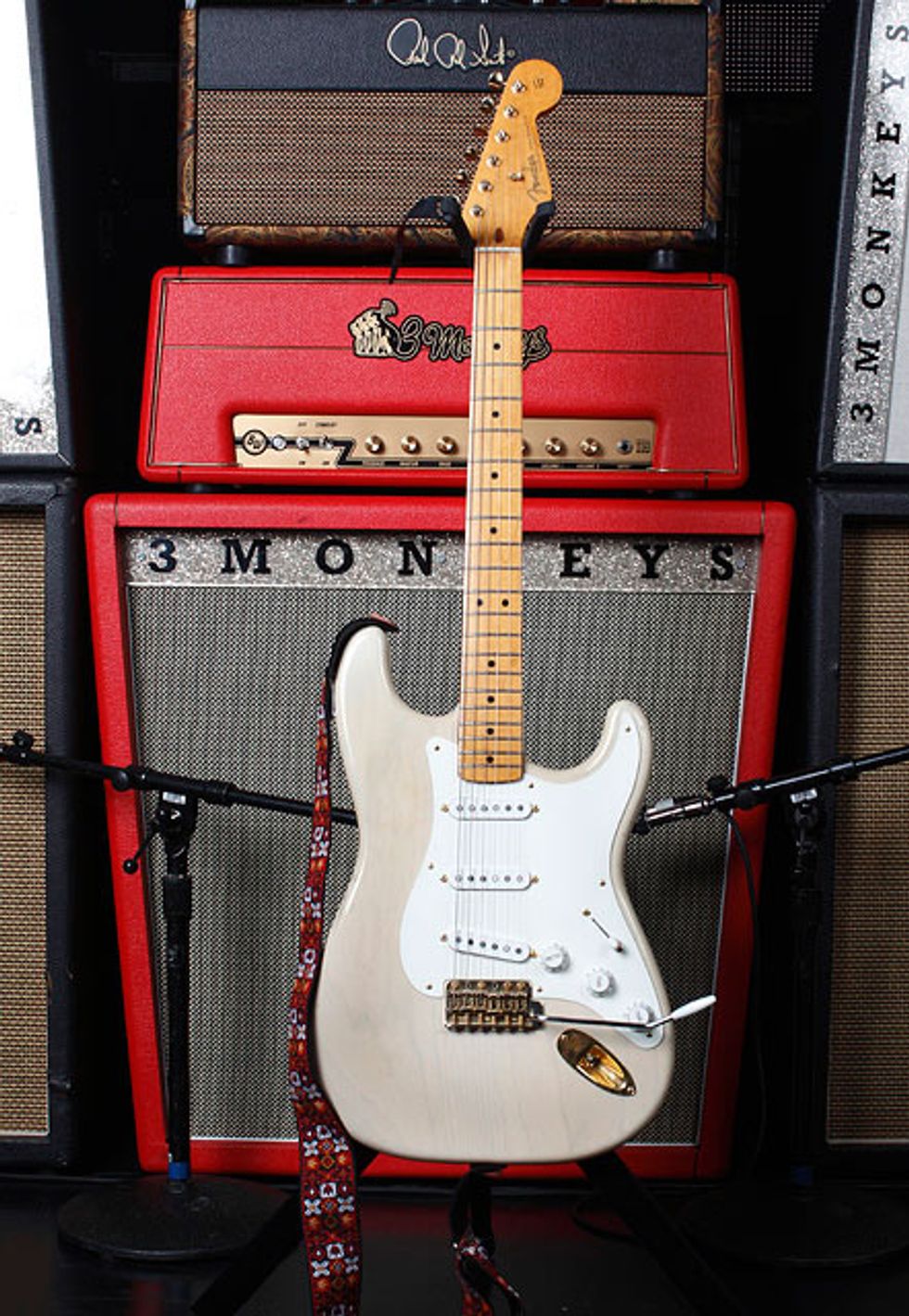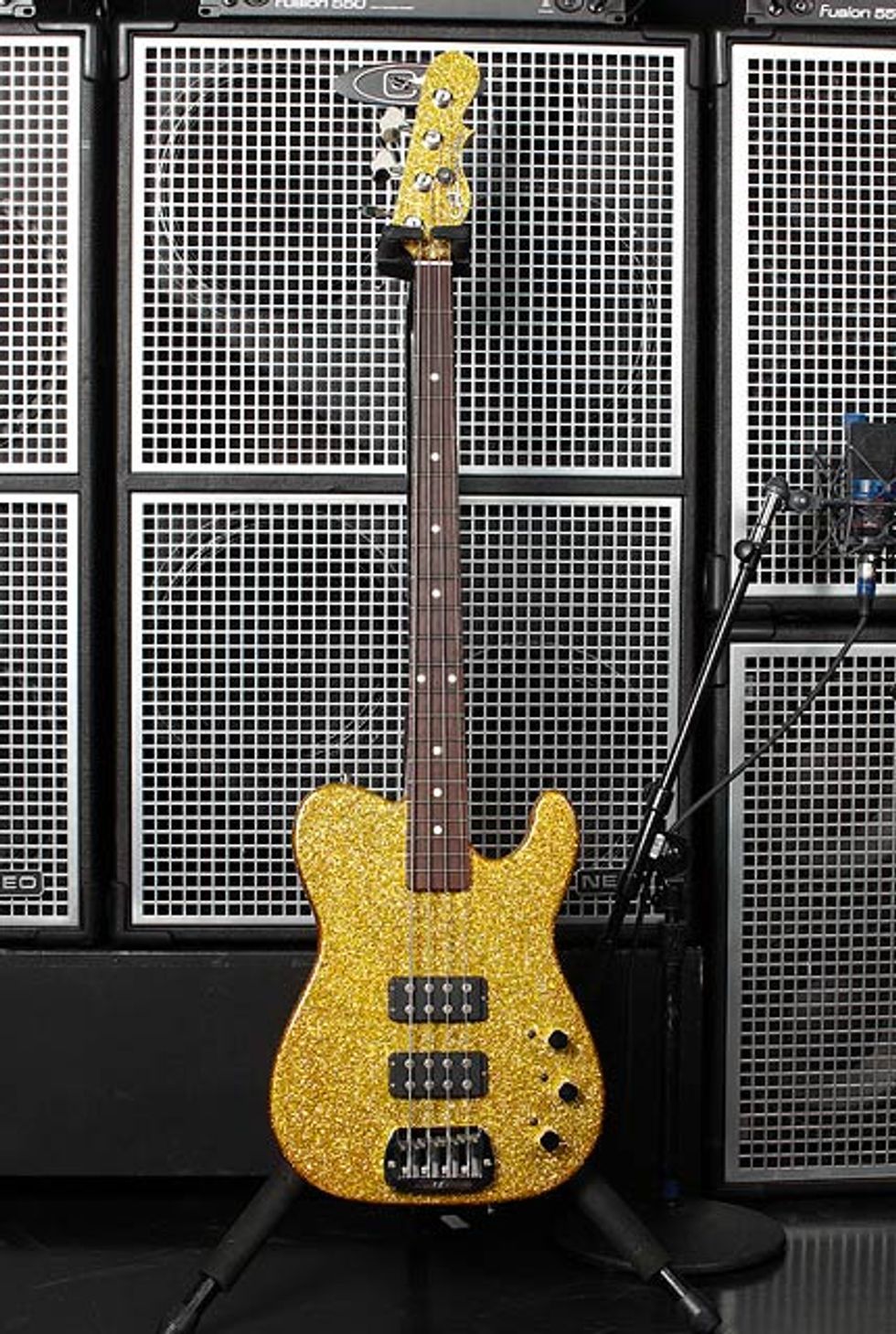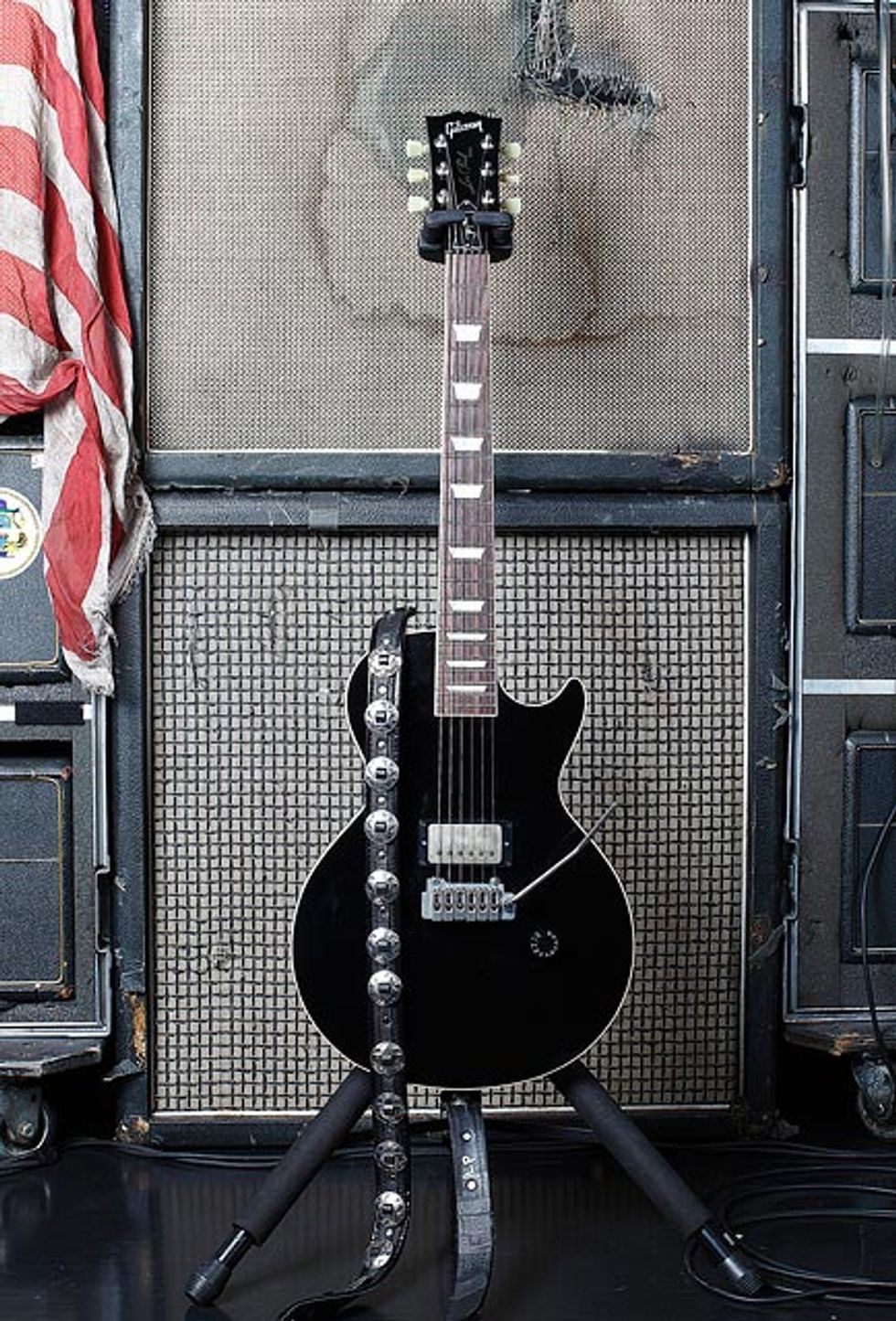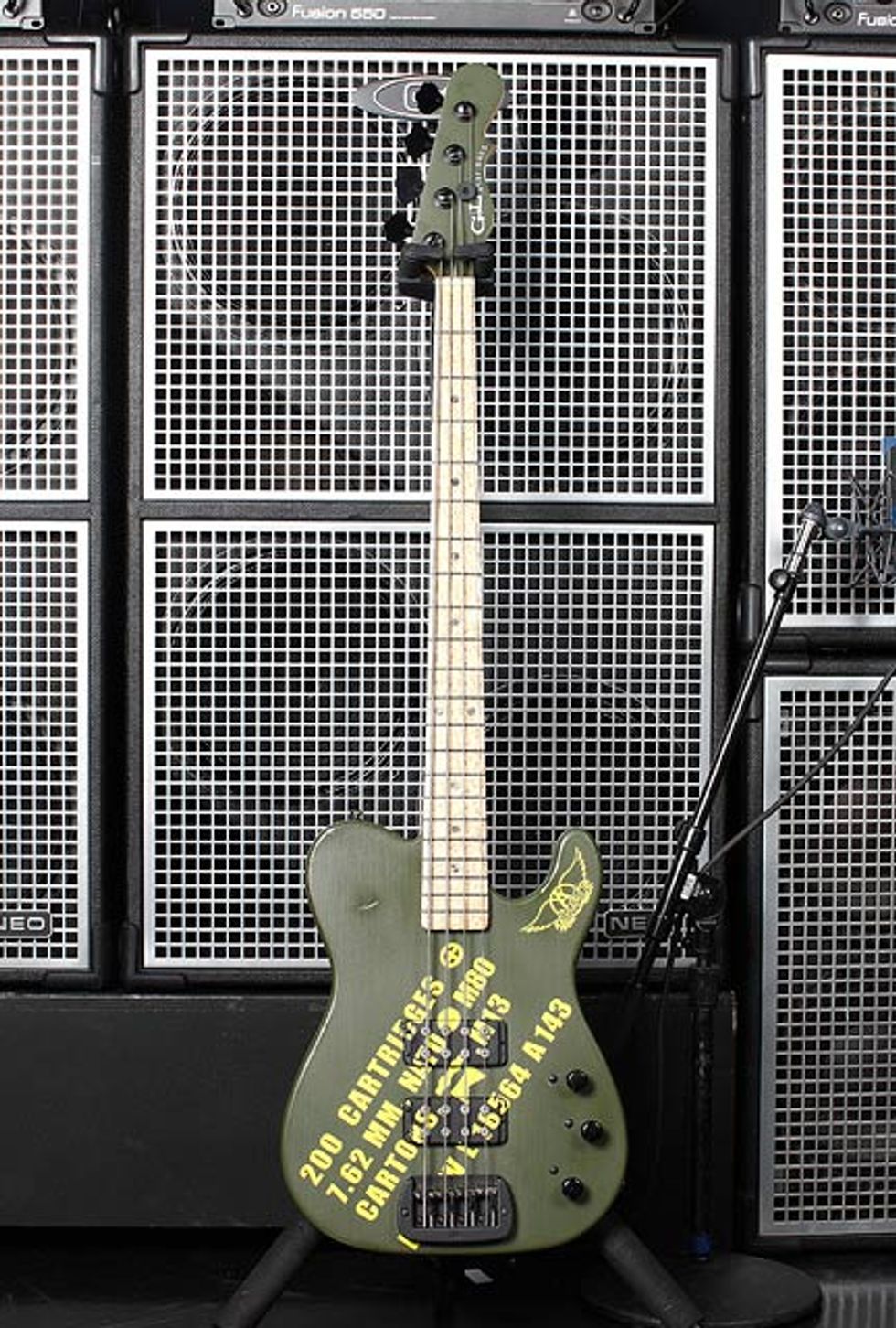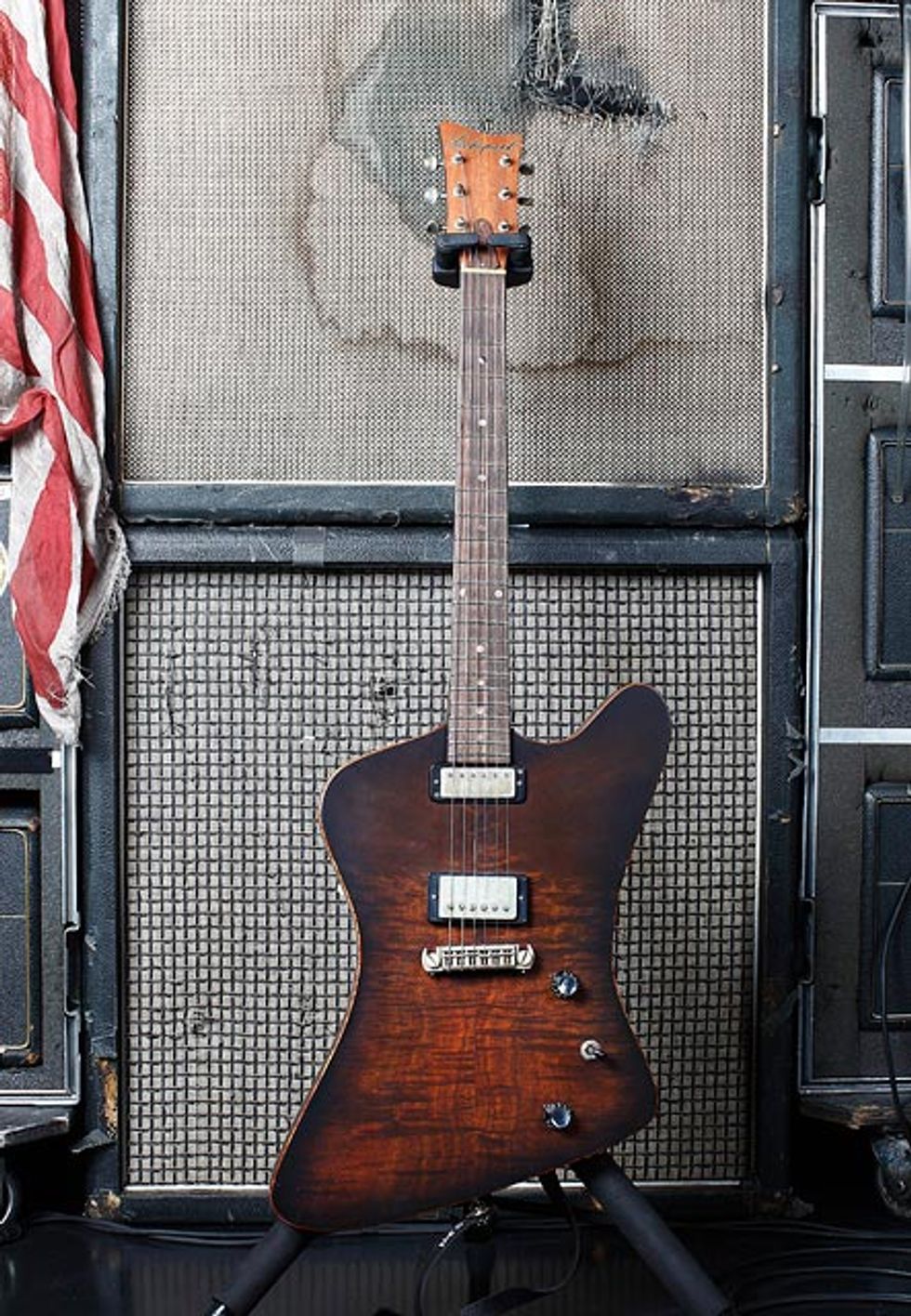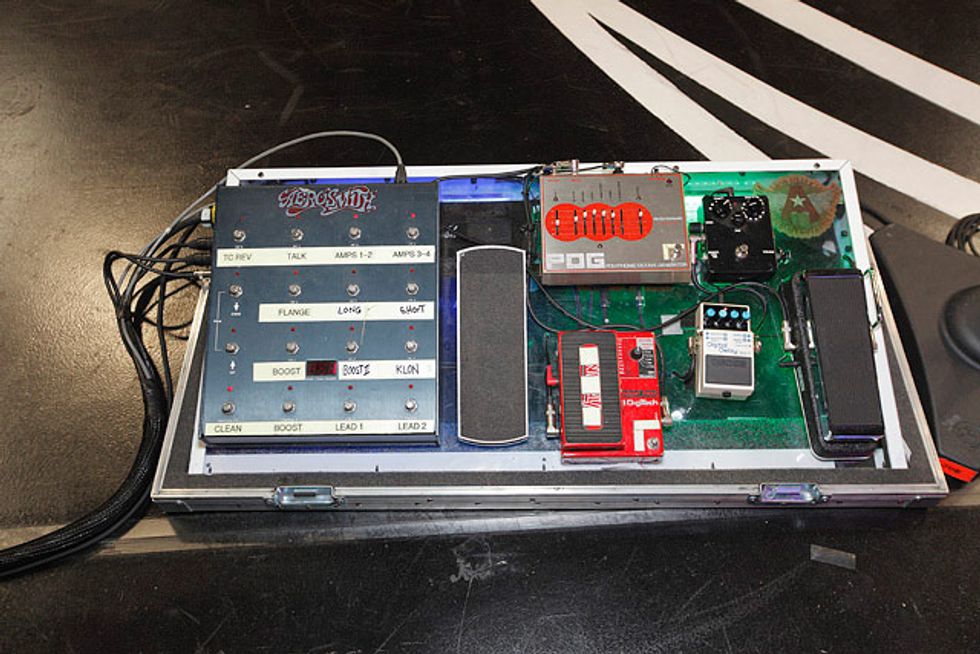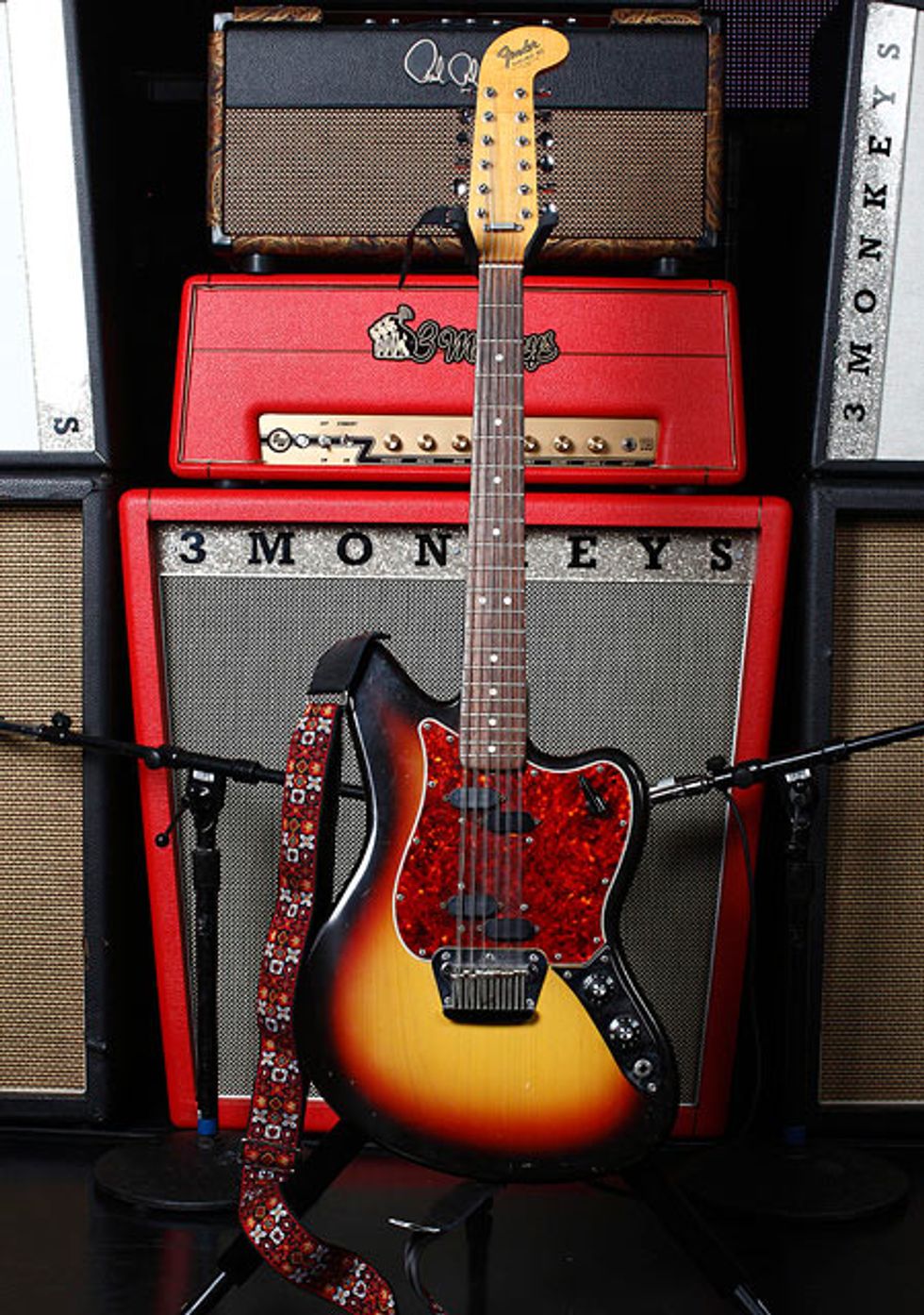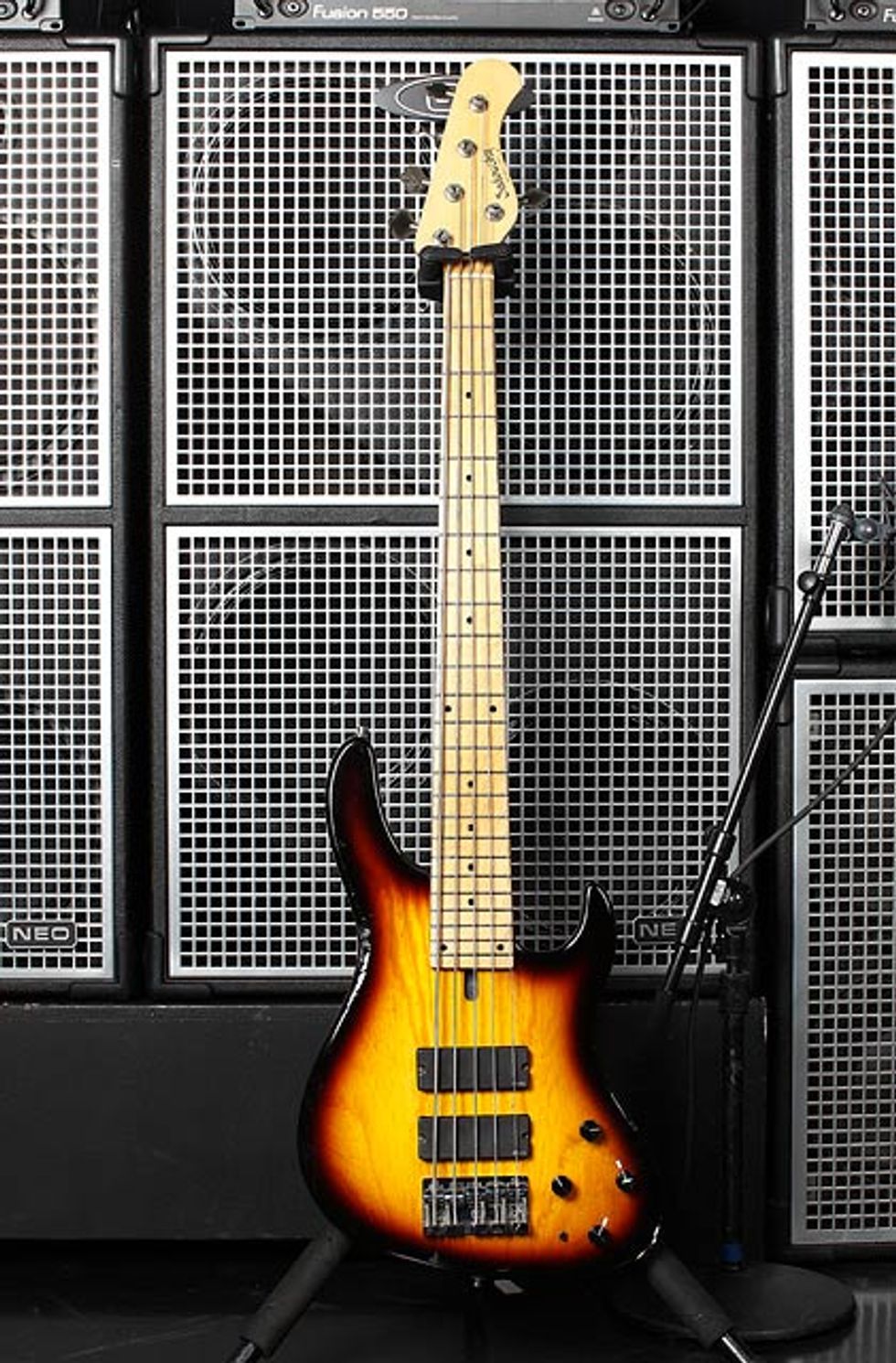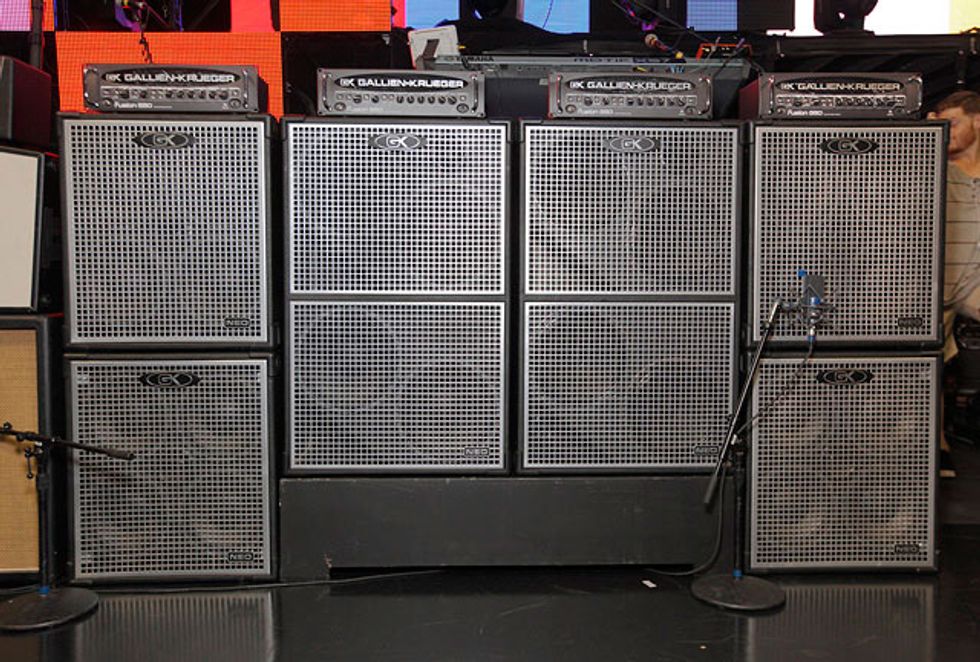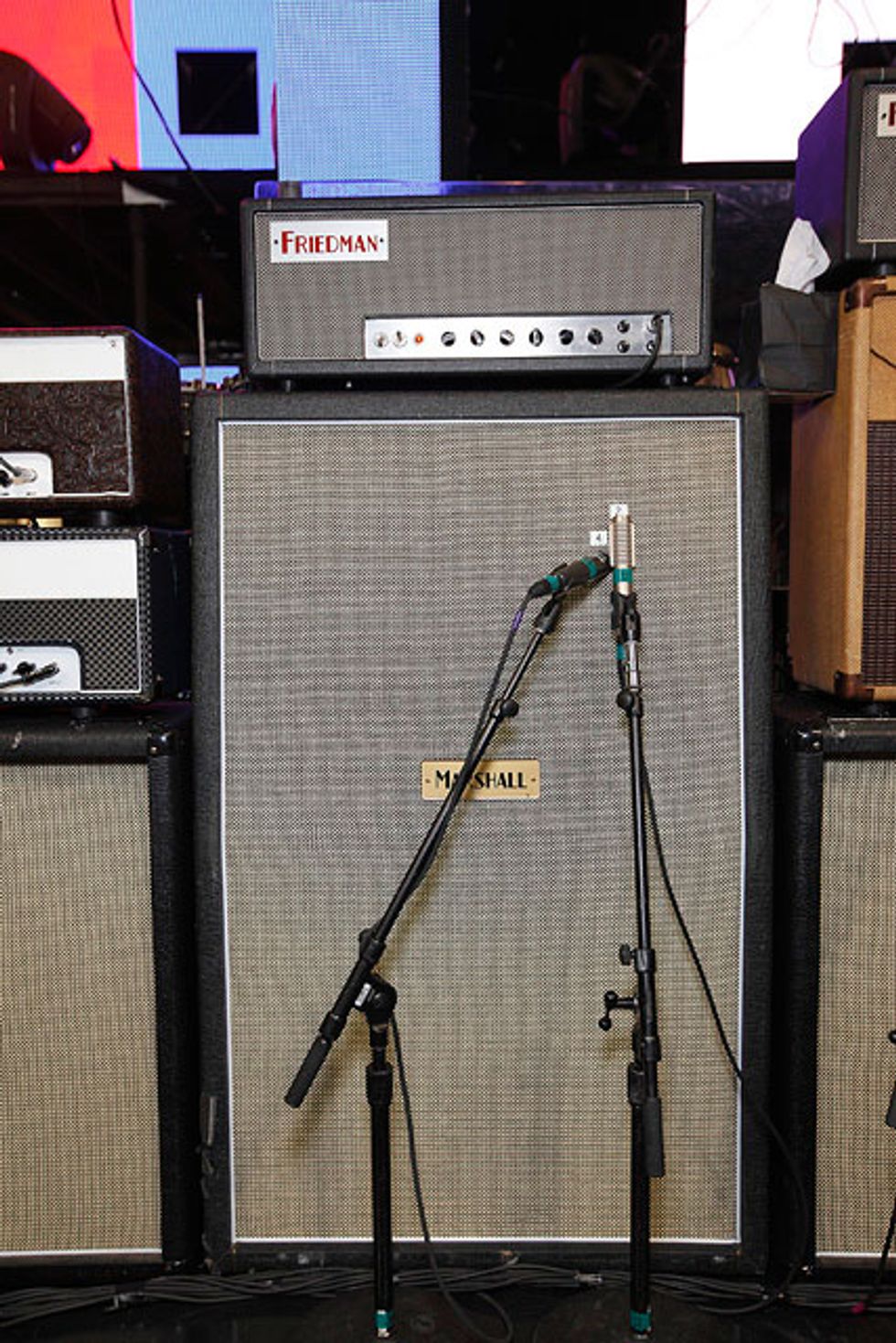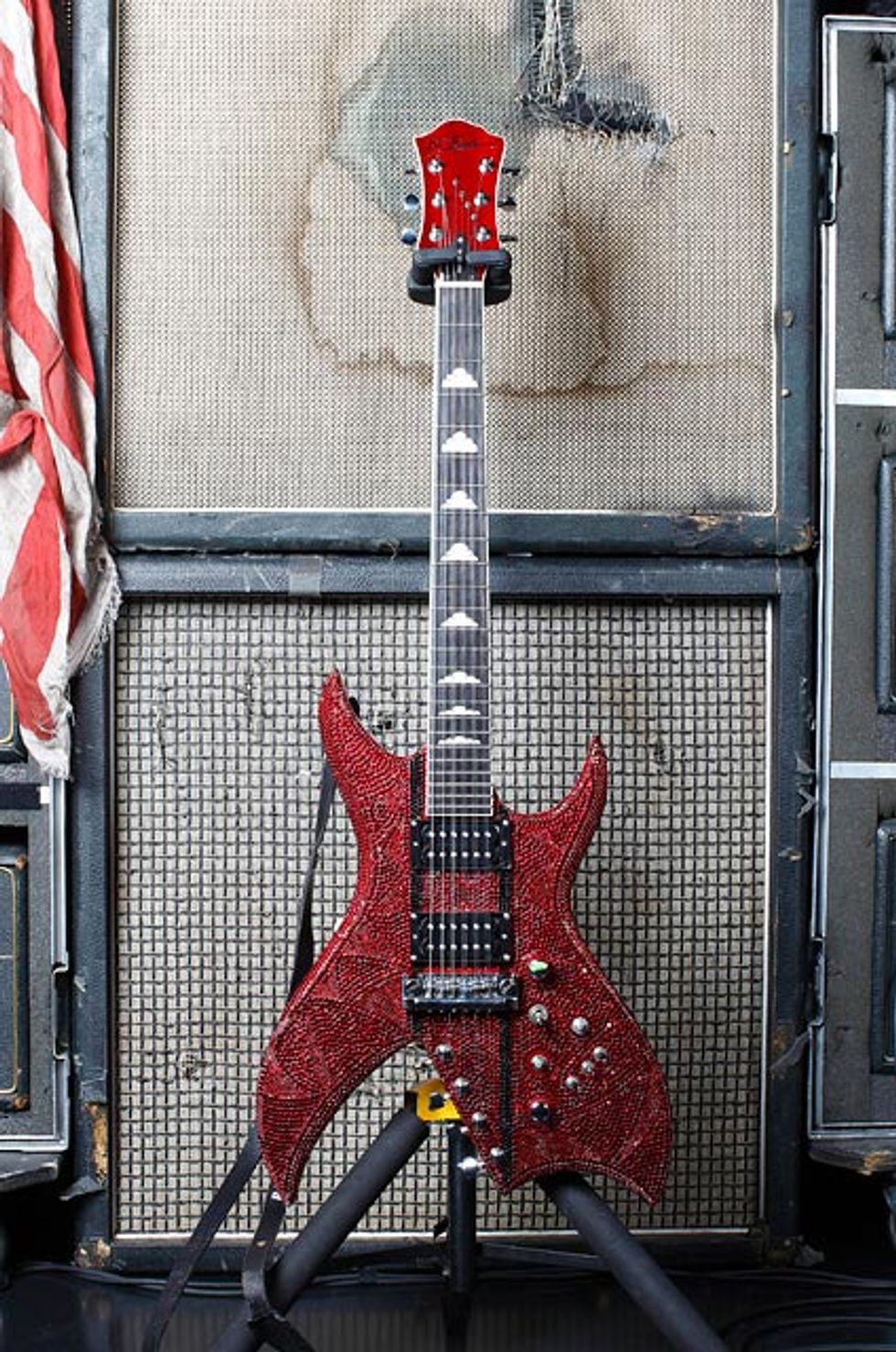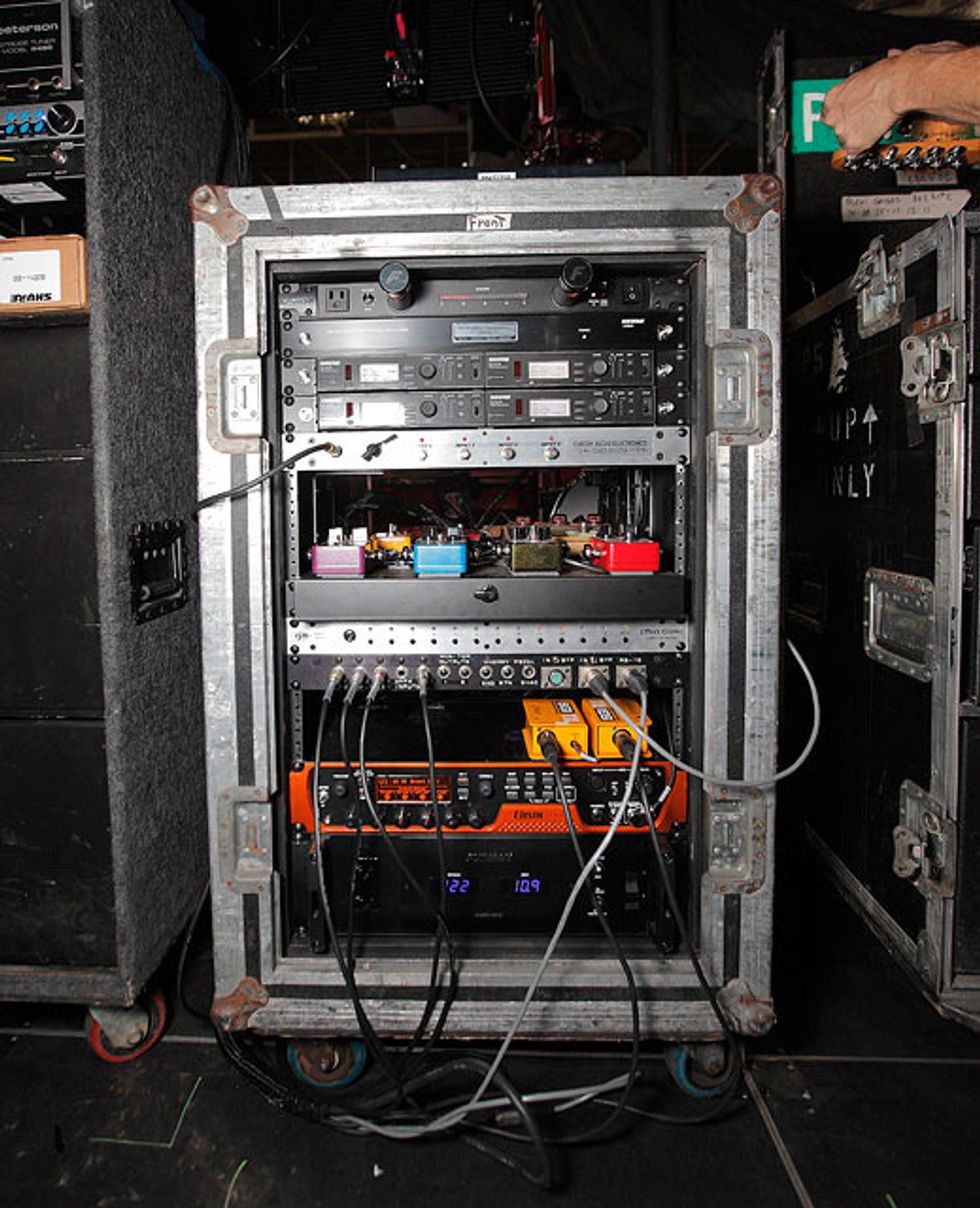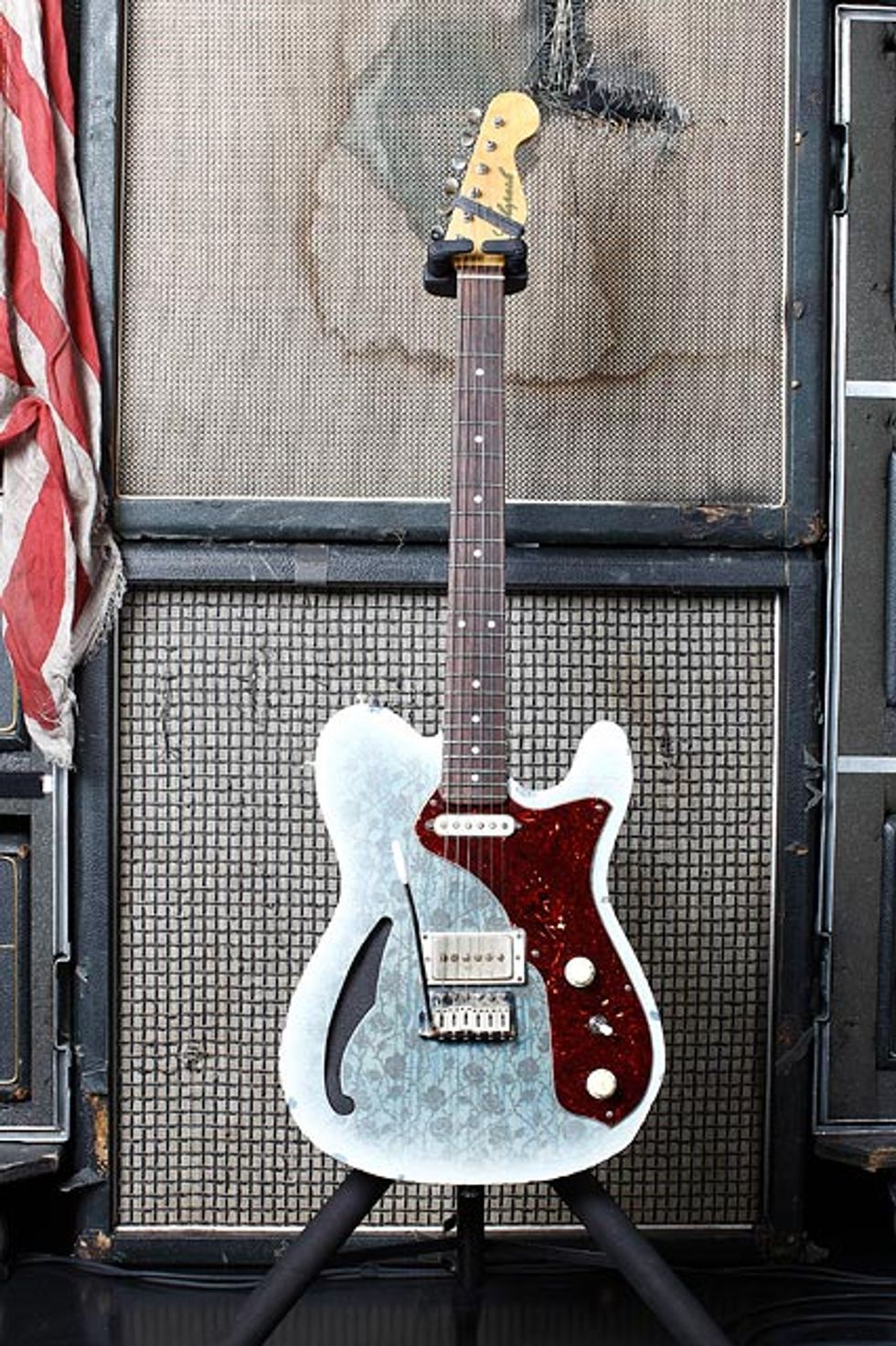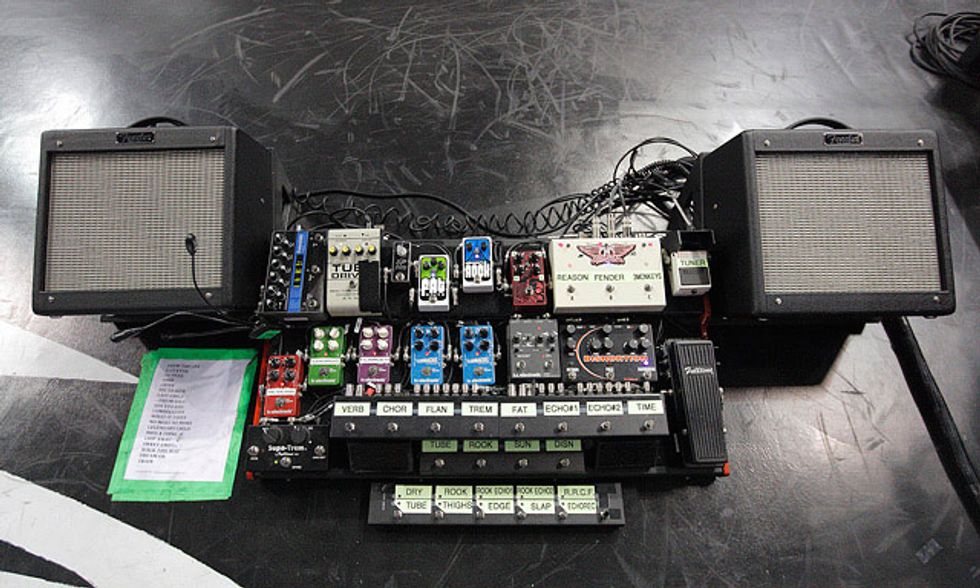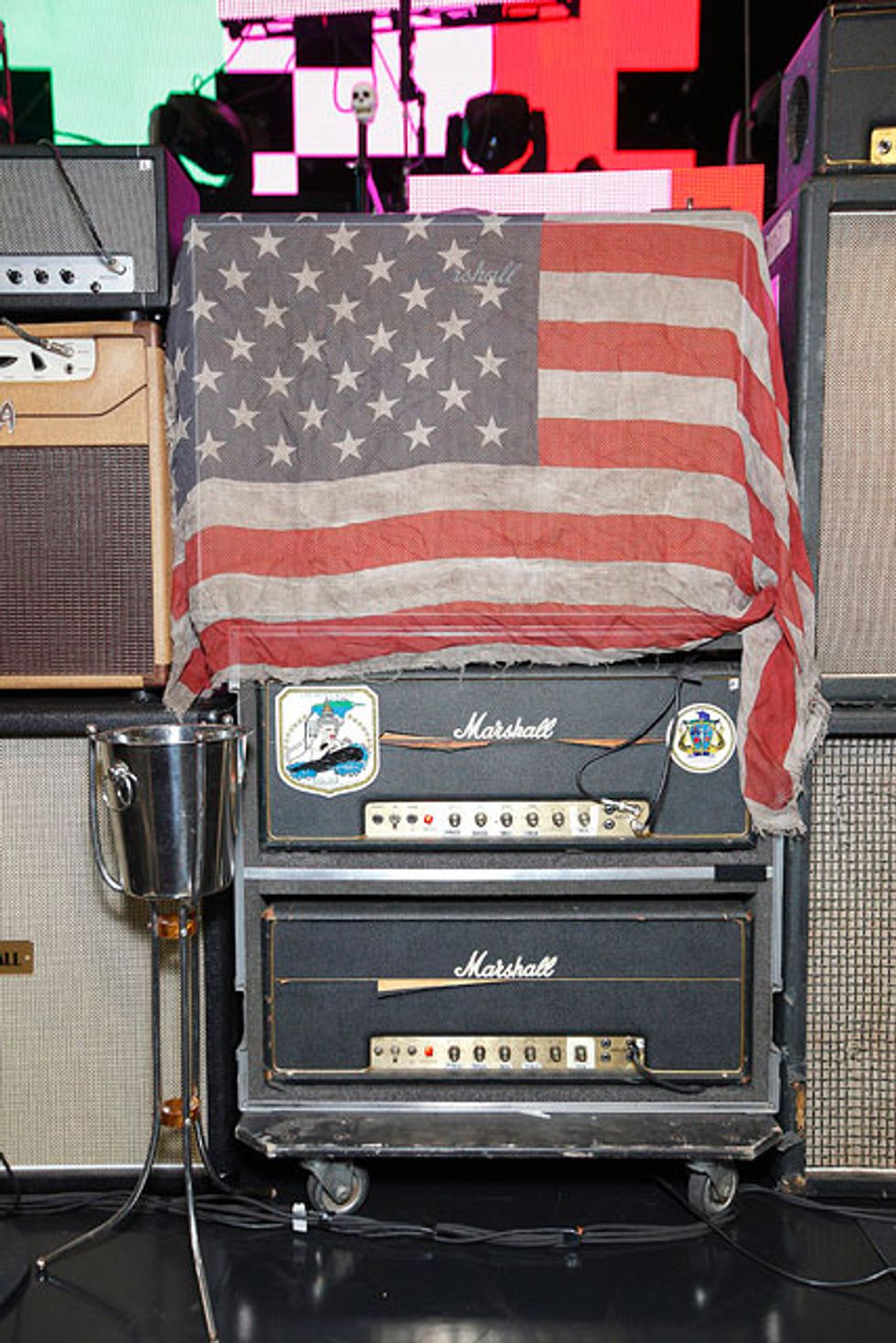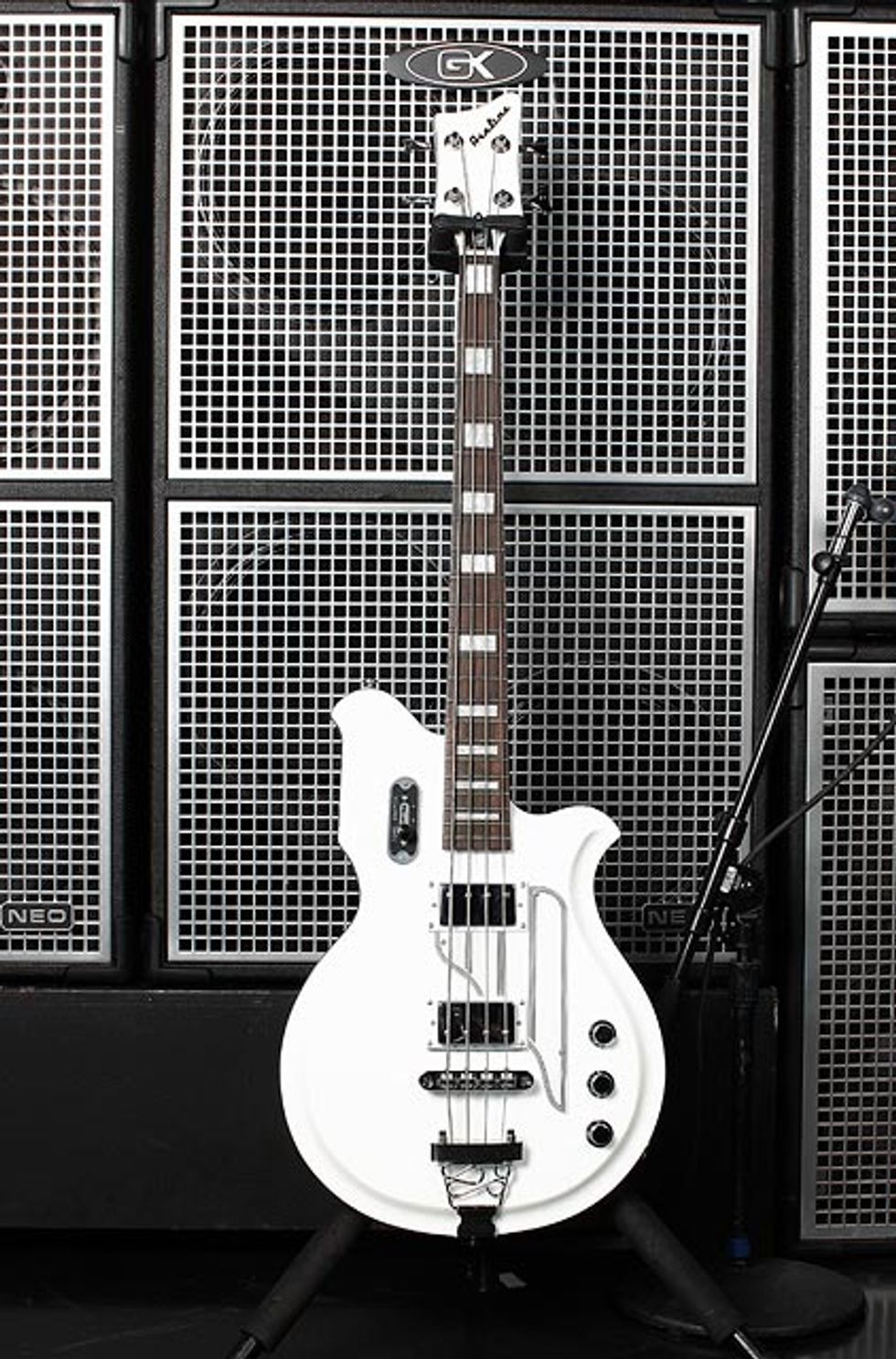 Click here
to watch our video Rig Rundowns of Joe and Brad's gear!