A sampling of Airline, Domino, Eko, Kustom, Hagstrom, and more from the collection of Eastwood Guitars founder Mike Robinson.
Eko Barracuda Bass and 6-String
Here is a pair of Eko Florentine (aka Barracuda) guitars with beautifully detailed pickguards that match the redburst finish. Photo courtesy of myrareguitars.com.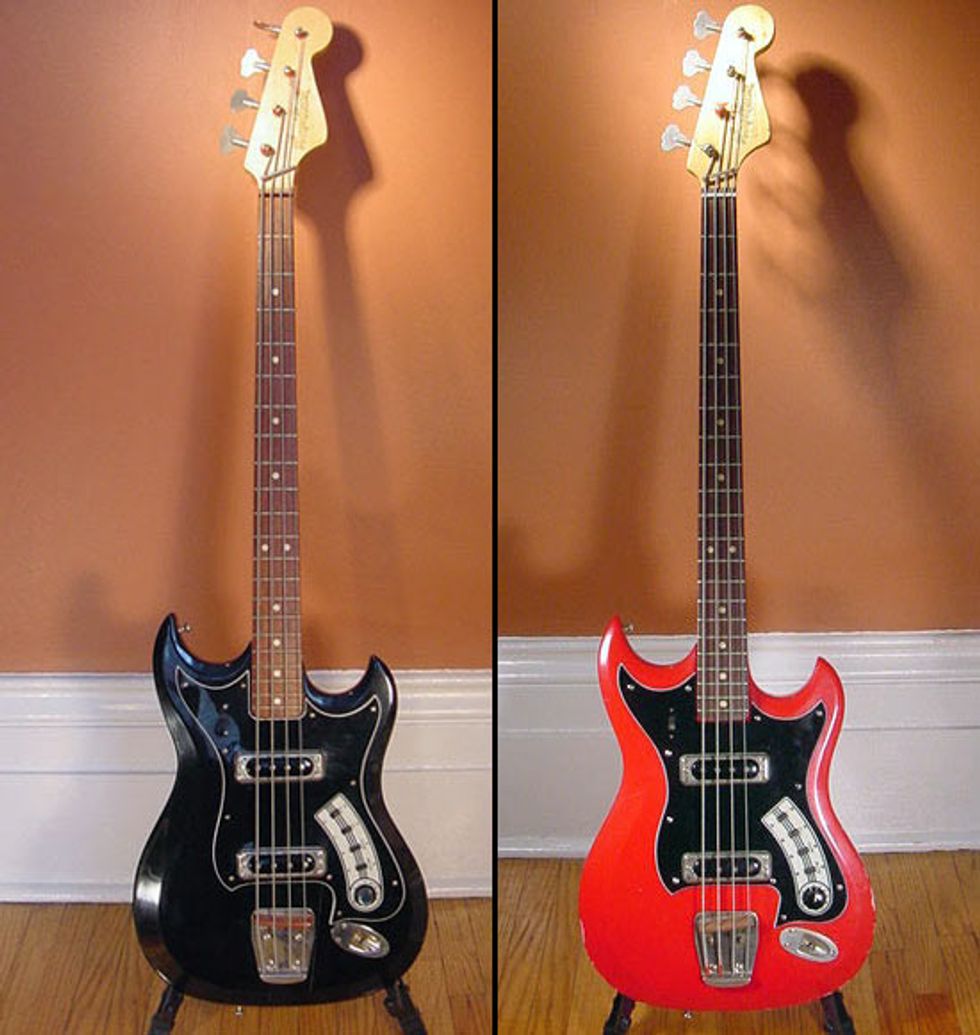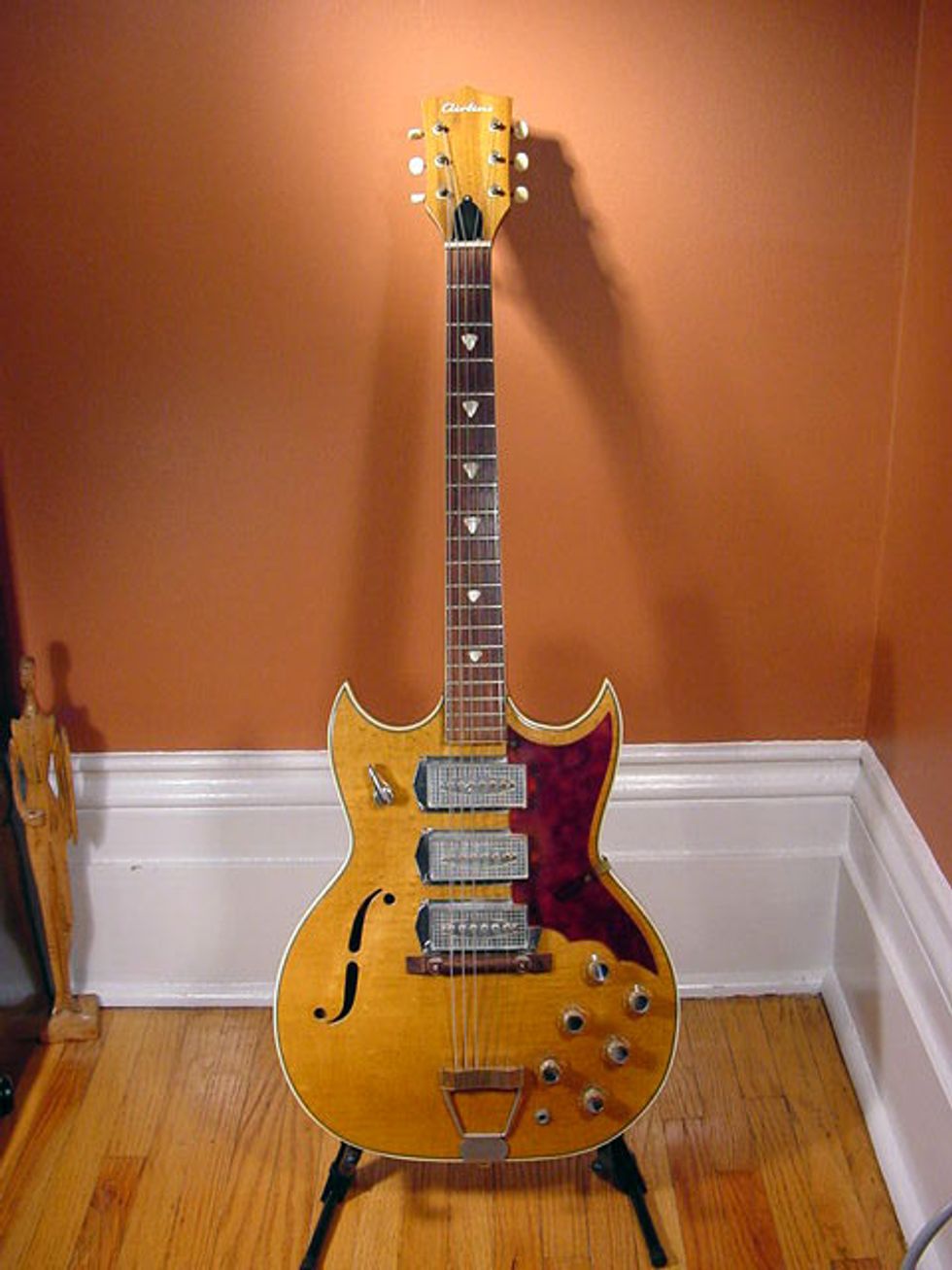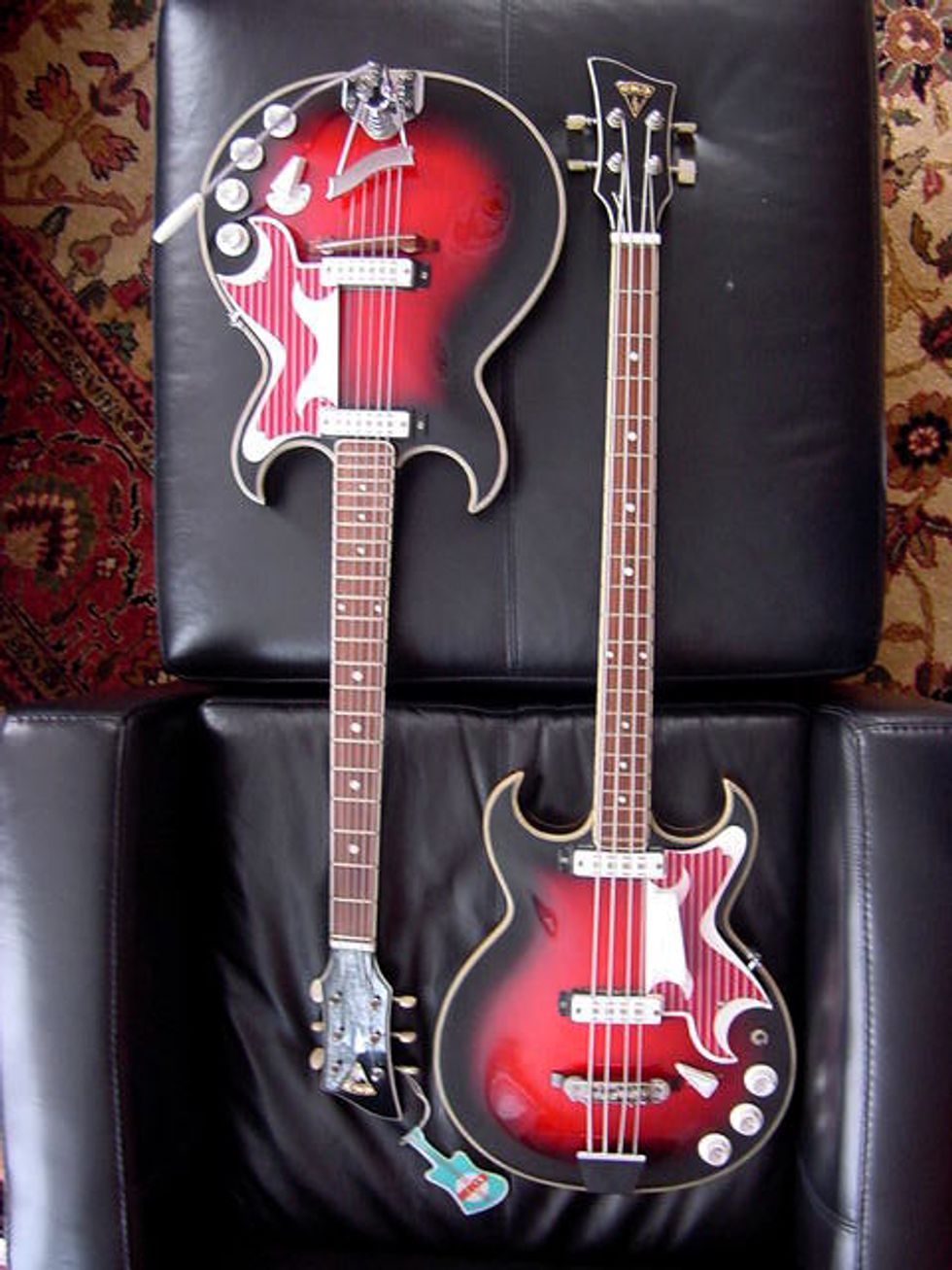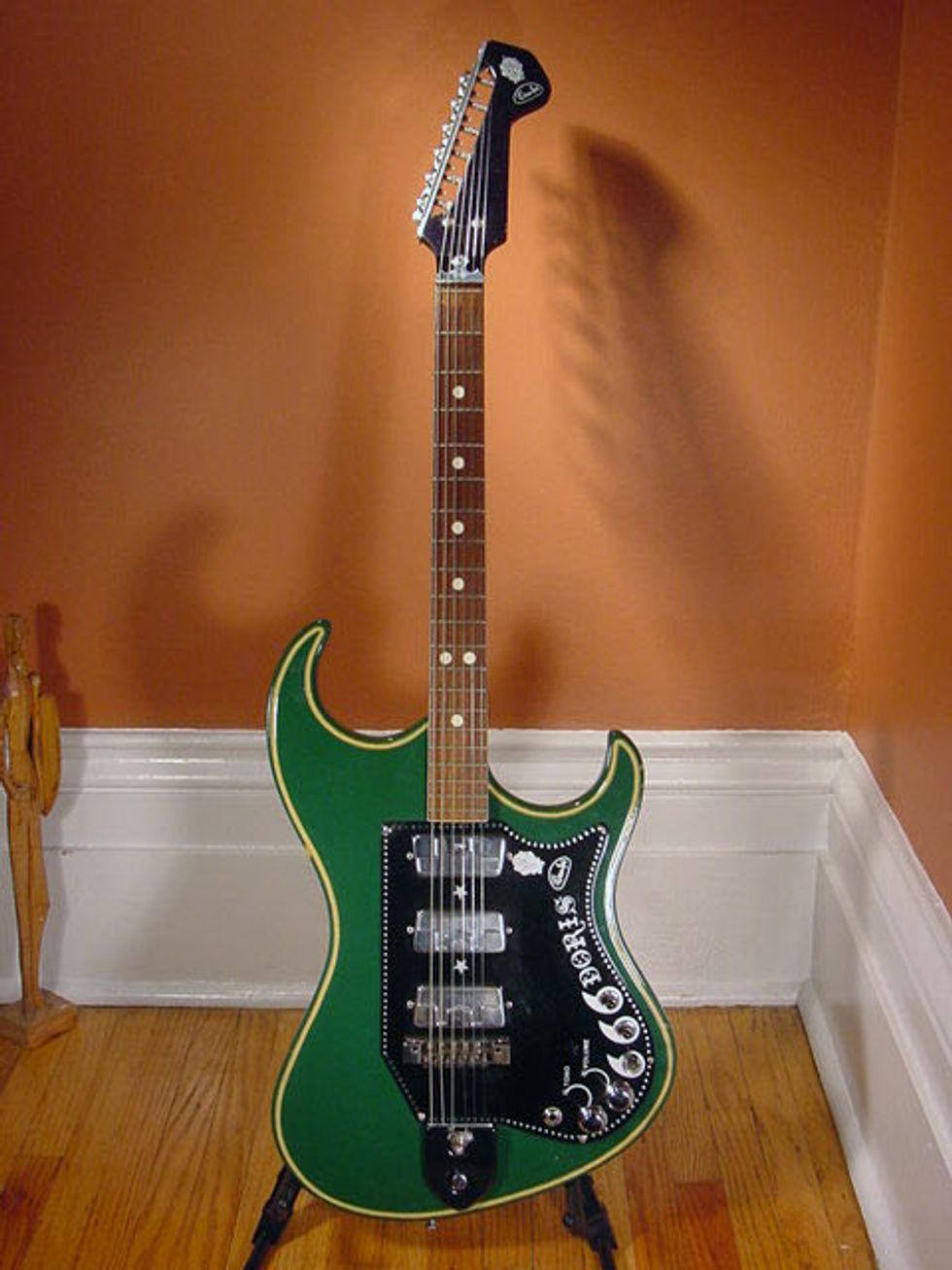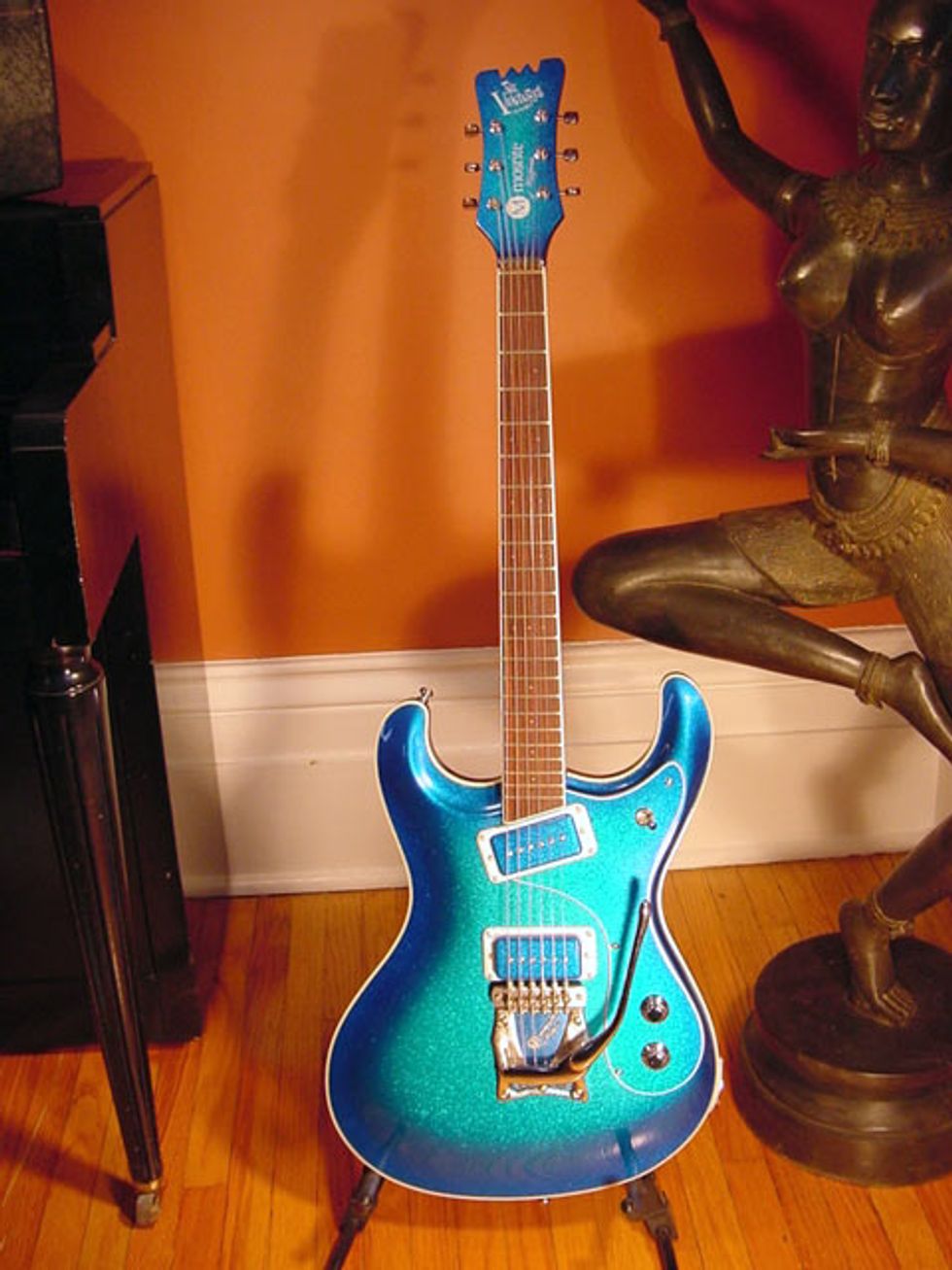 Photos courtesy myrareguitars.com.