A sampling of Airline, Domino, Eko, Kustom, Hagstrom, and more from the collection of Eastwood Guitars founder Mike Robinson.
Kustom Black
Here is a Kustom K-200 with a trapeze tailpiece. If you have never played a Kustom K-200 (and you probably haven't), you would be shocked by how thin the neck is, especially at the nut. A friend of mine, who now owns this guitar, described it best: "It kind of feels like a cat's wrist." Photo courtesy of myrareguitars.com.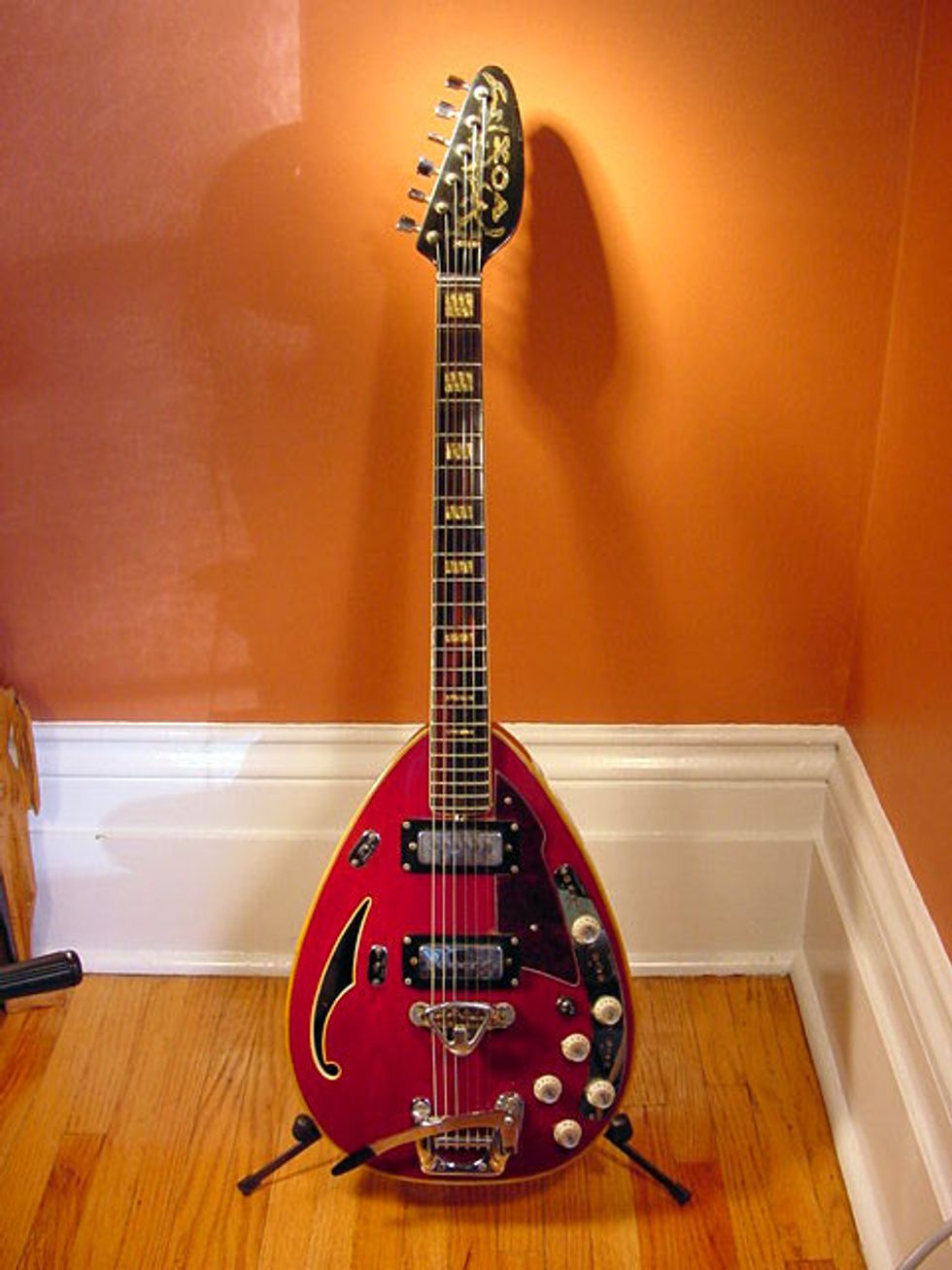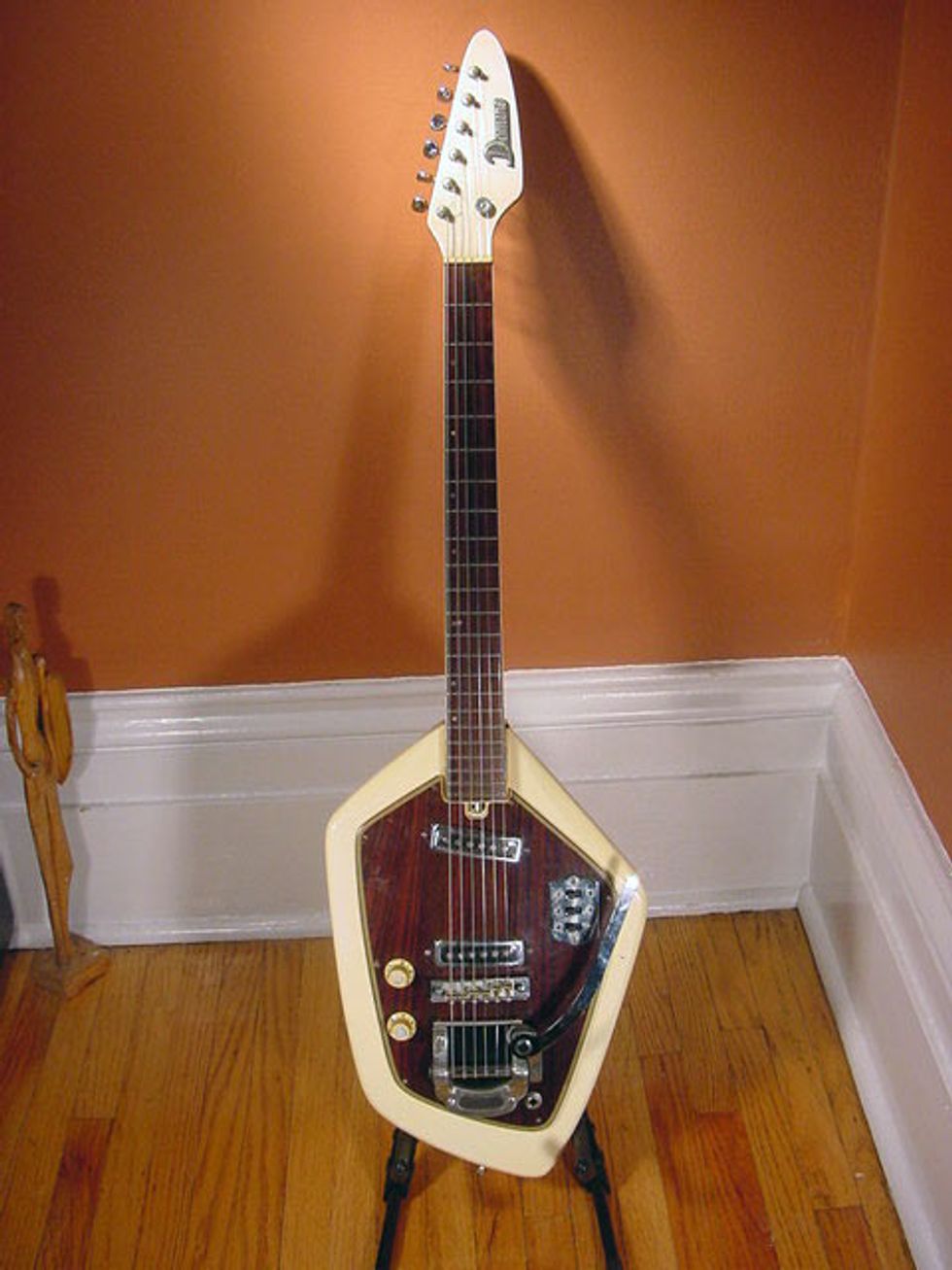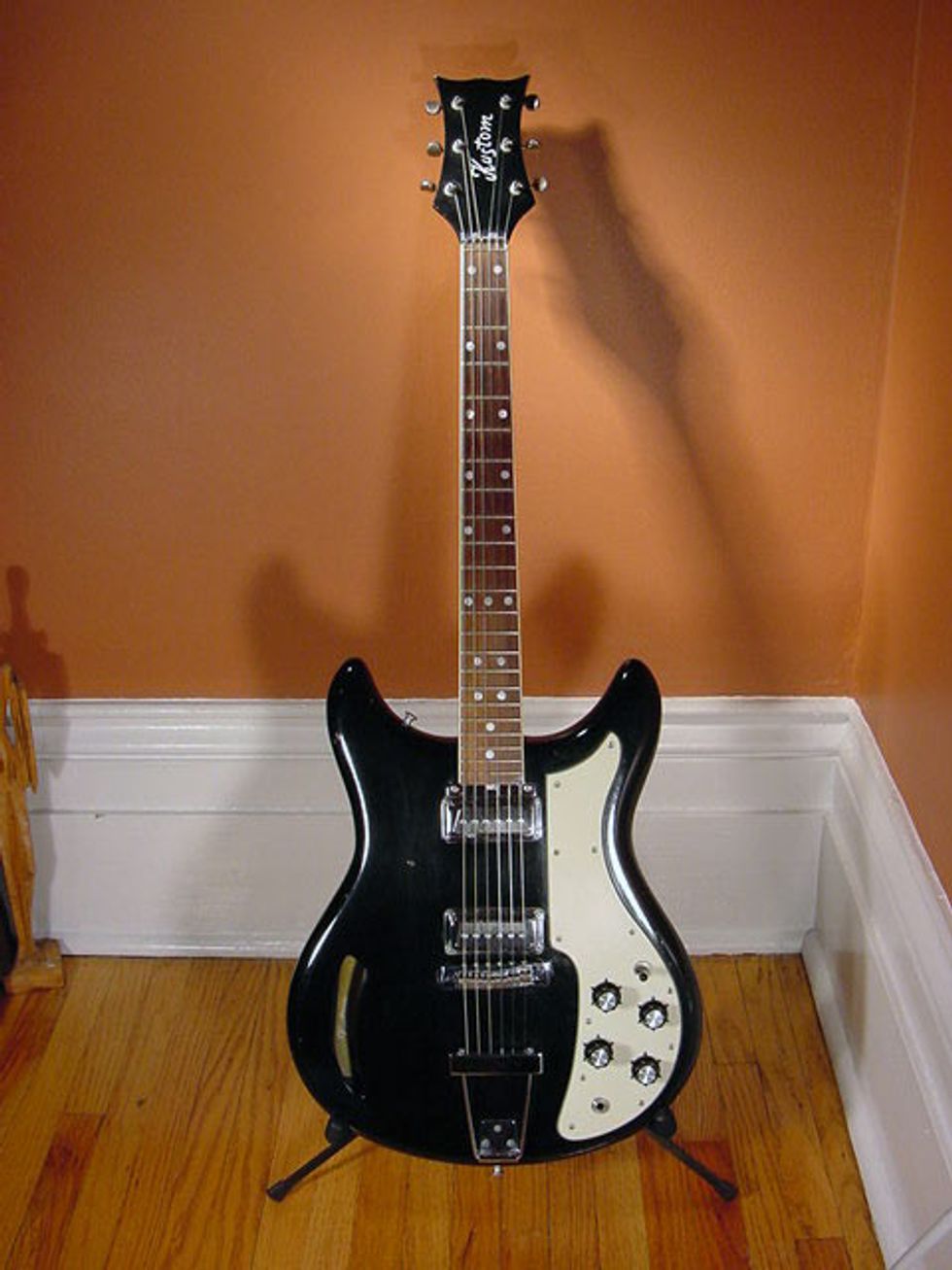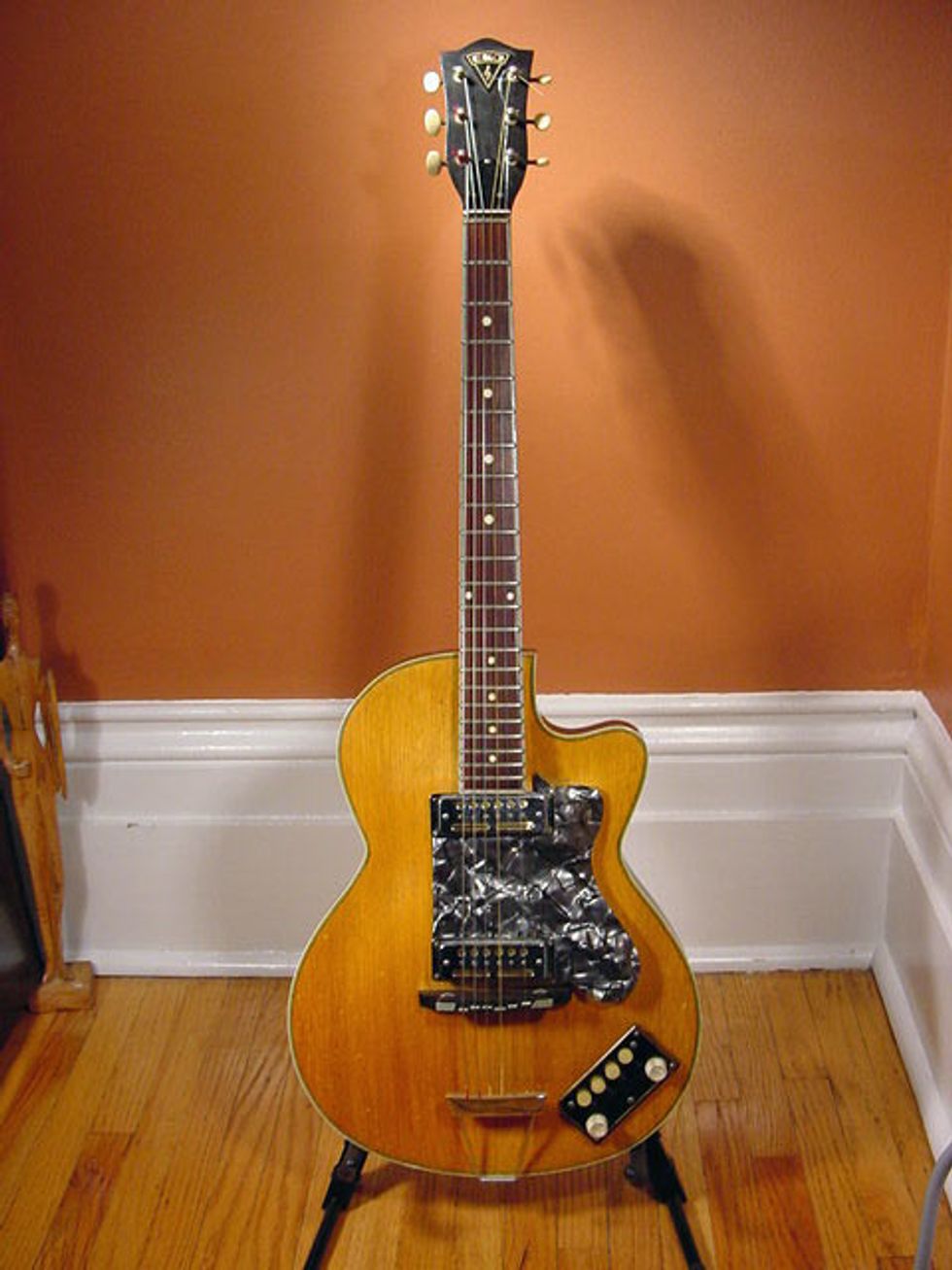 Photos courtesy myrareguitars.com.