Check out some of the flood-damaged instruments donated by artists like Keith Urban, Brad Paisley, and Peter Frampton to benefit uninsured musicians affected by this spring''s flood.
Vince Gill's Duesenberg Starplayer TV
Gill has been a fan of Deusenbergs for some time, donating this Starplayer TV for NasH2O. Lot #2, Nov. 1 - 10. Sold for $925.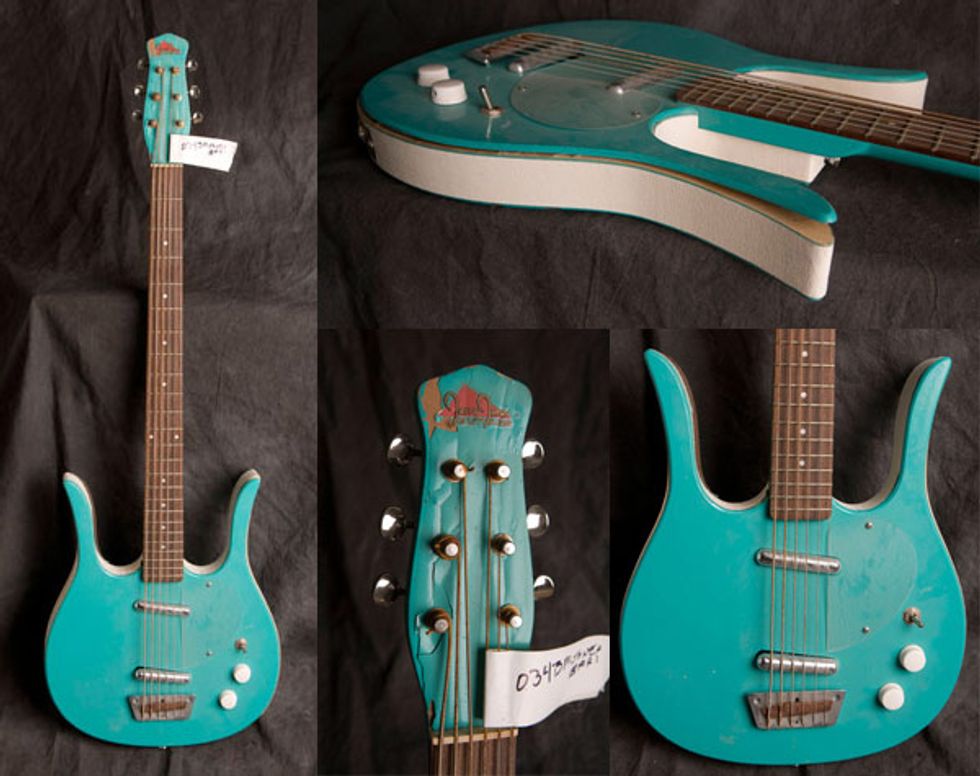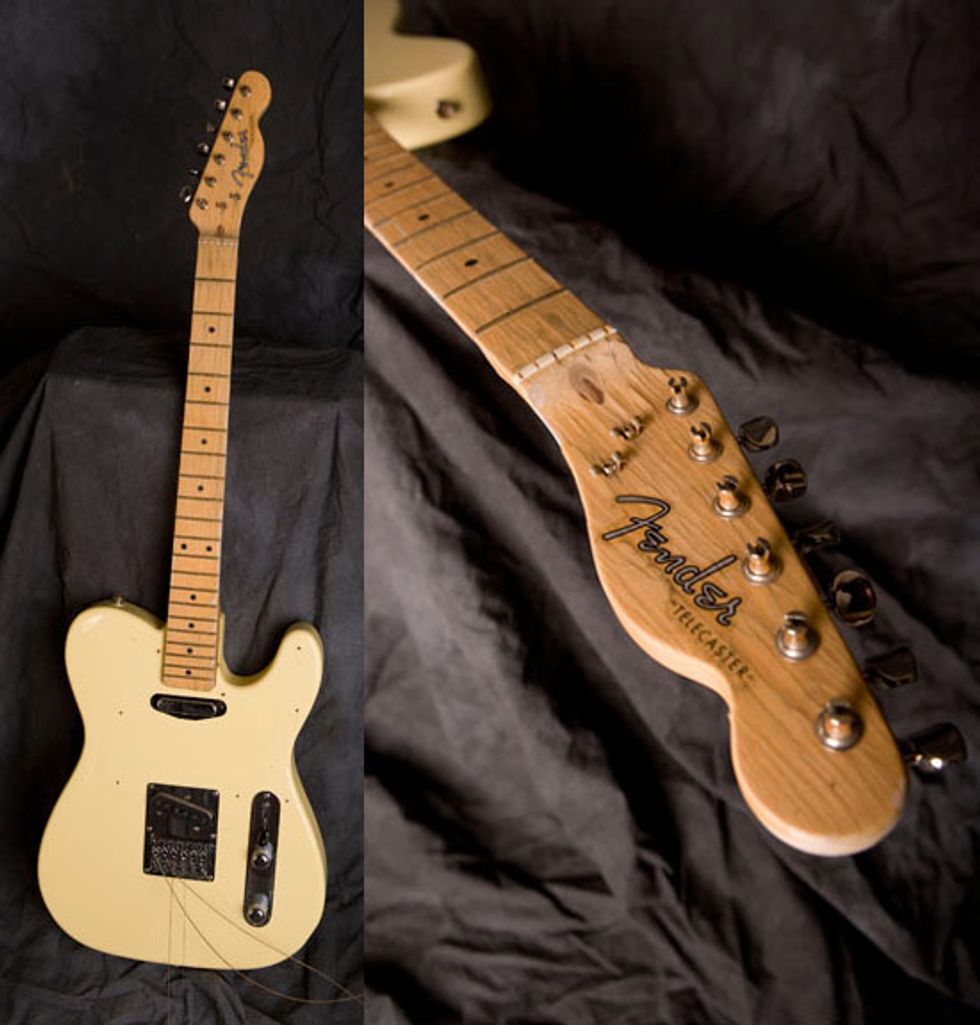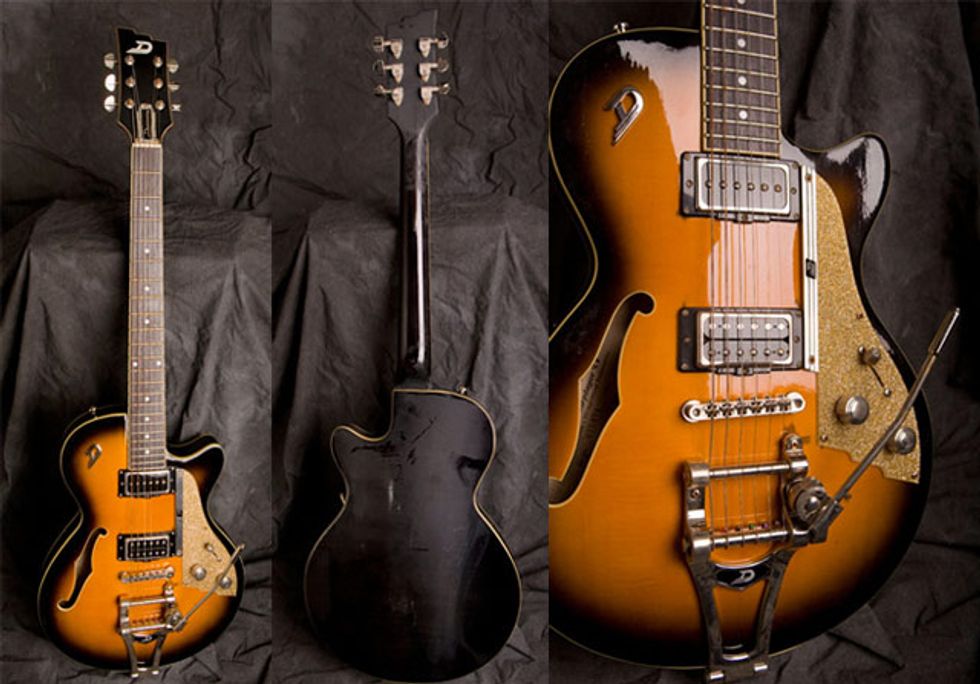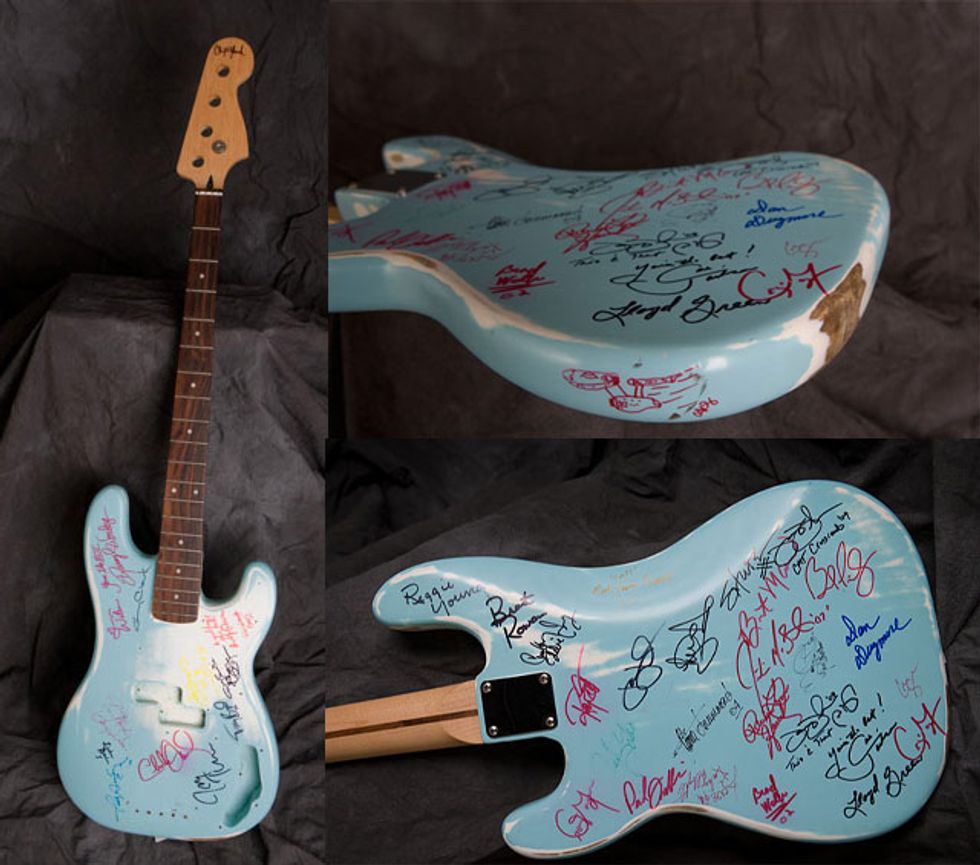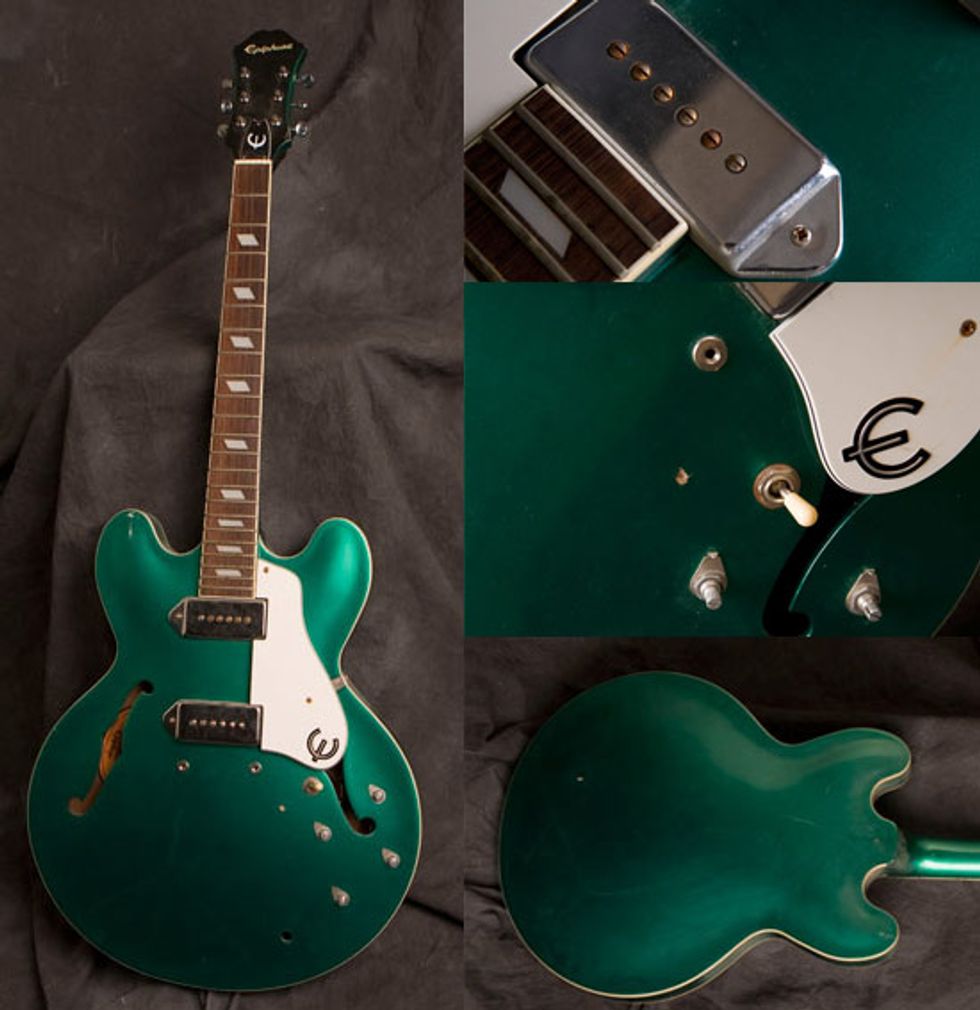 Click here
to read more about NasH2O, including how to bid on the remaining items.