Get up close and personal with Flea and Josh Klinghoffers'' rigs.
"The Major is a 1970, 200-watt head through a 1972 8x10 cab. The cab is originally a 120-watt cab, but his guitar tech, Ian, swaps the drivers for 40-watt Celestions to handle the power from the Major."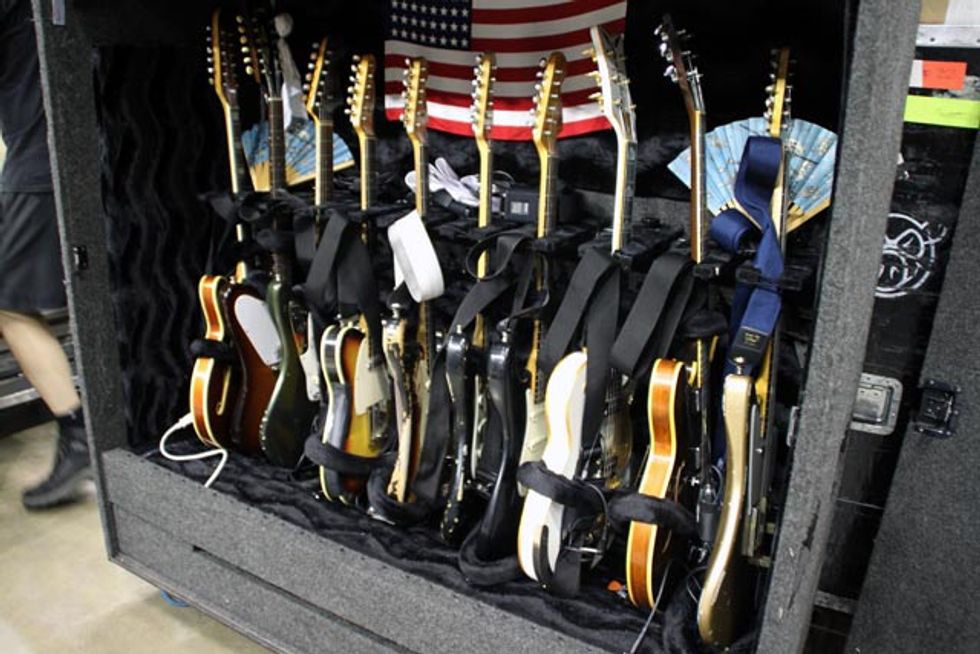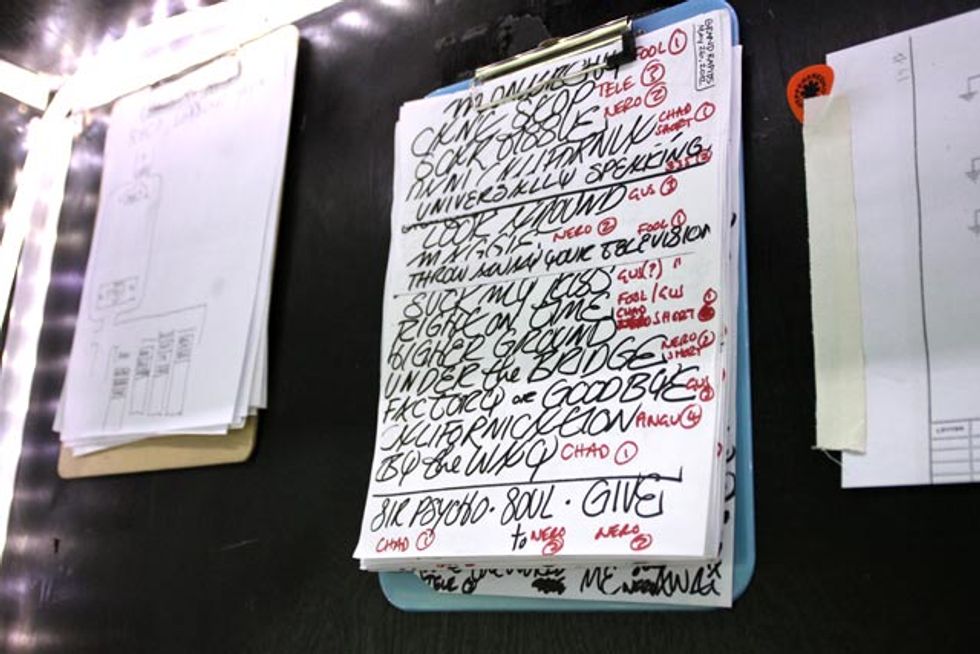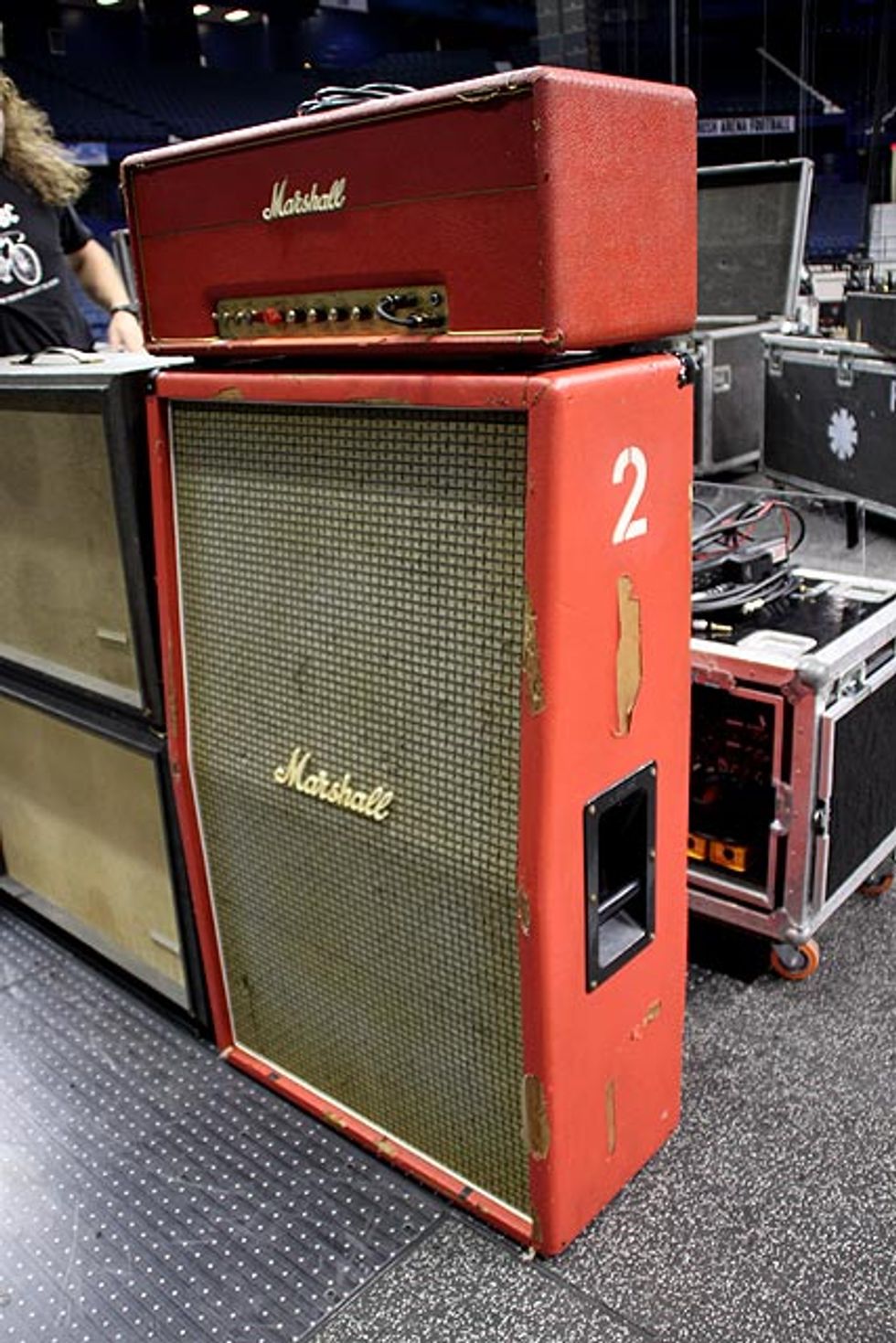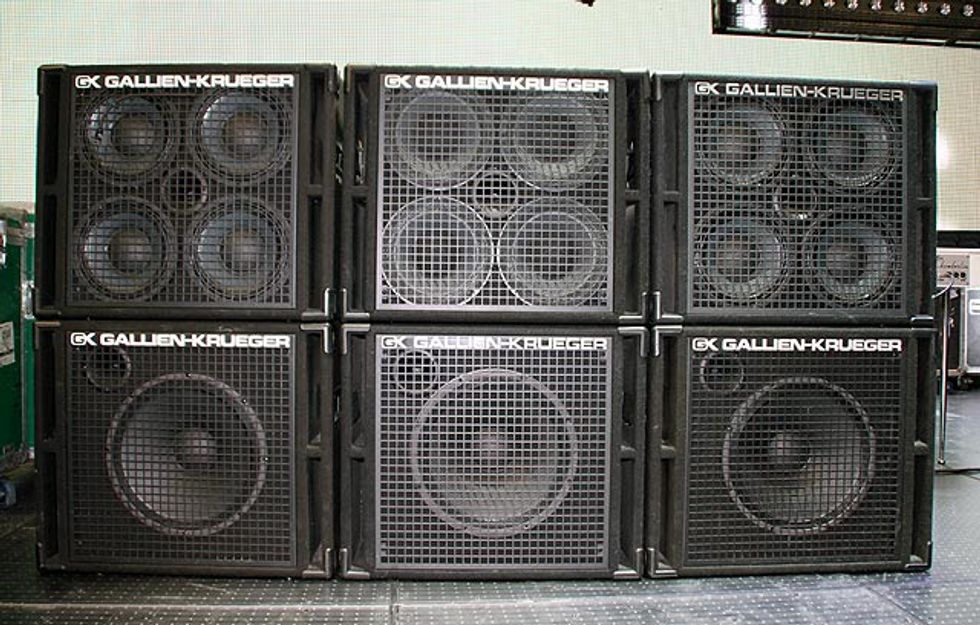 Watch our Rig Rundown videos for even more details on the rigs! Click here to see Flea's | Click here to see Josh's.