Get up close and personal with Flea and Josh Klinghoffers'' rigs.
"Flea uses three Gallien-Krueger 2001RB amps, one controls the other two as slaves. There are two additional 2001RB amps in the rack, one is used when Klinghoffer plays bass, and the other is simply a backup."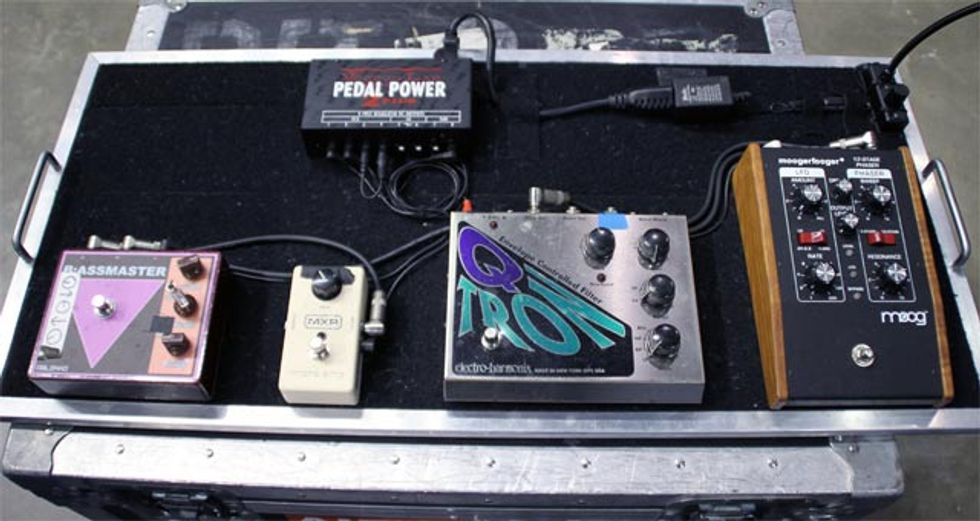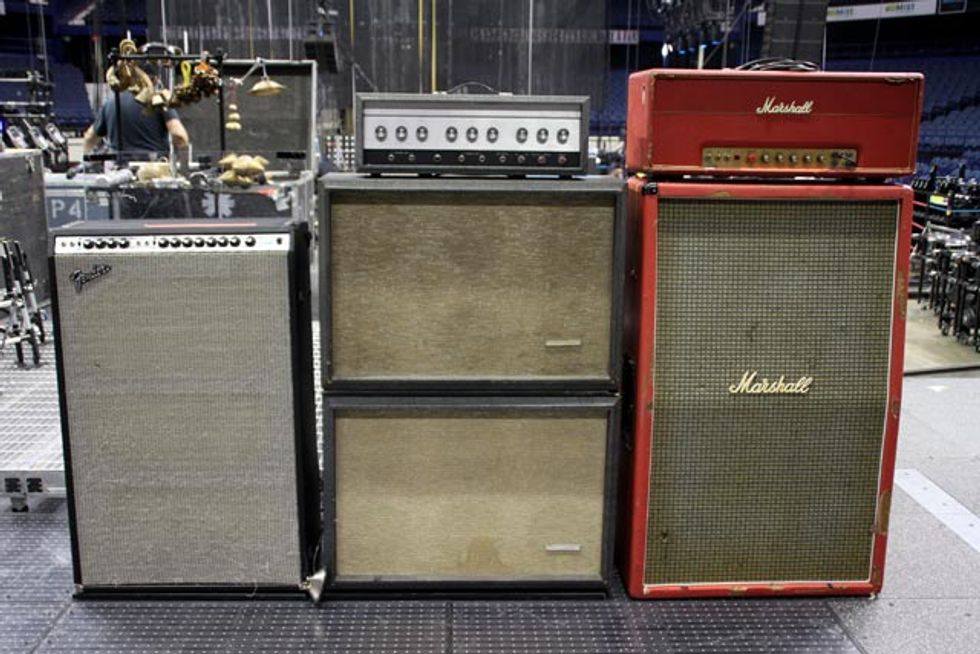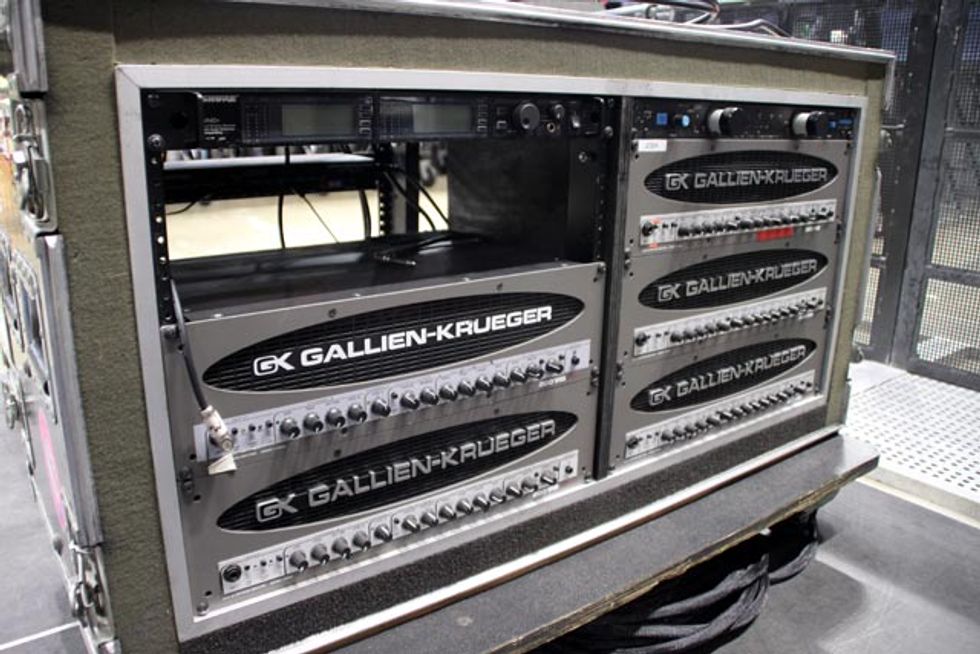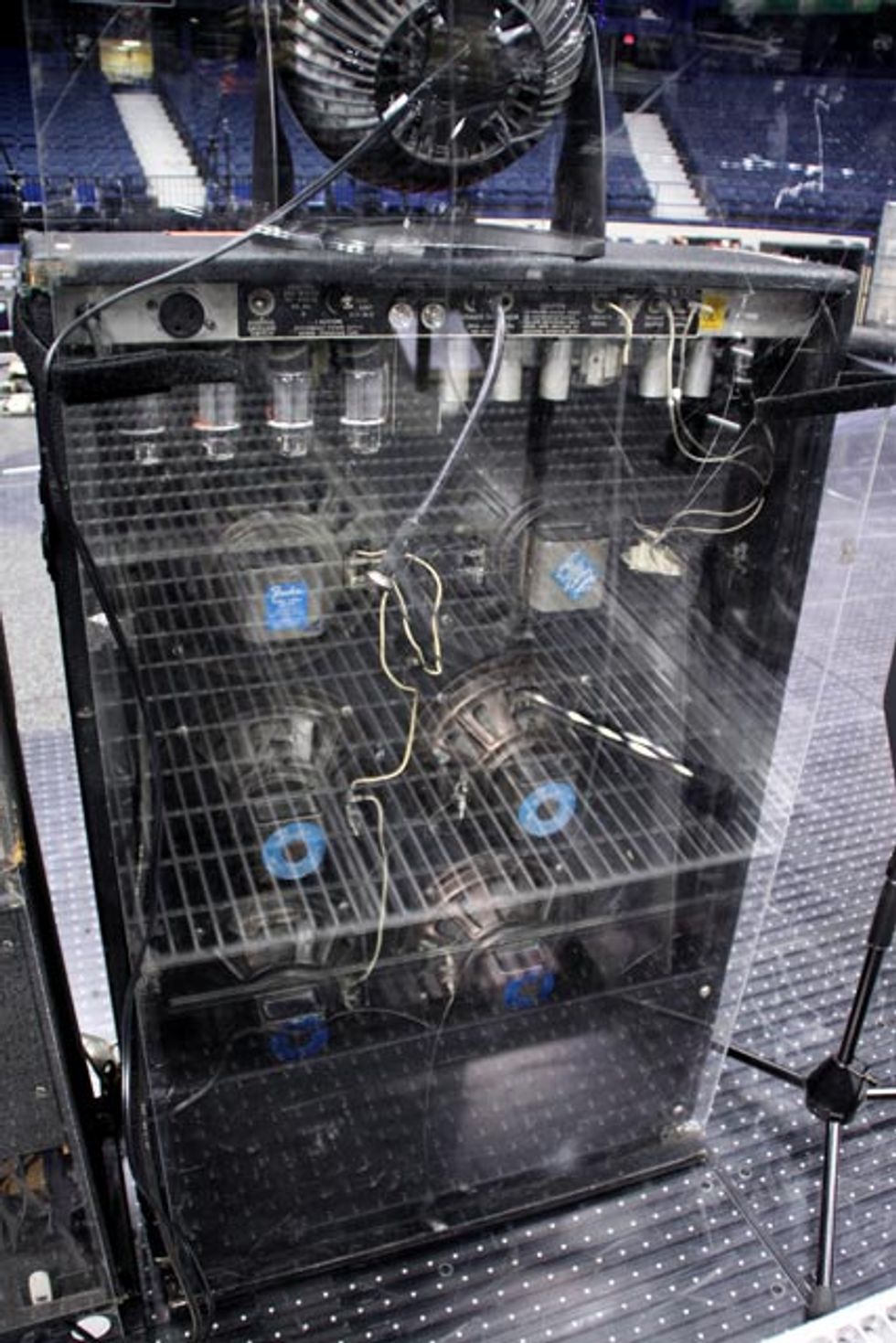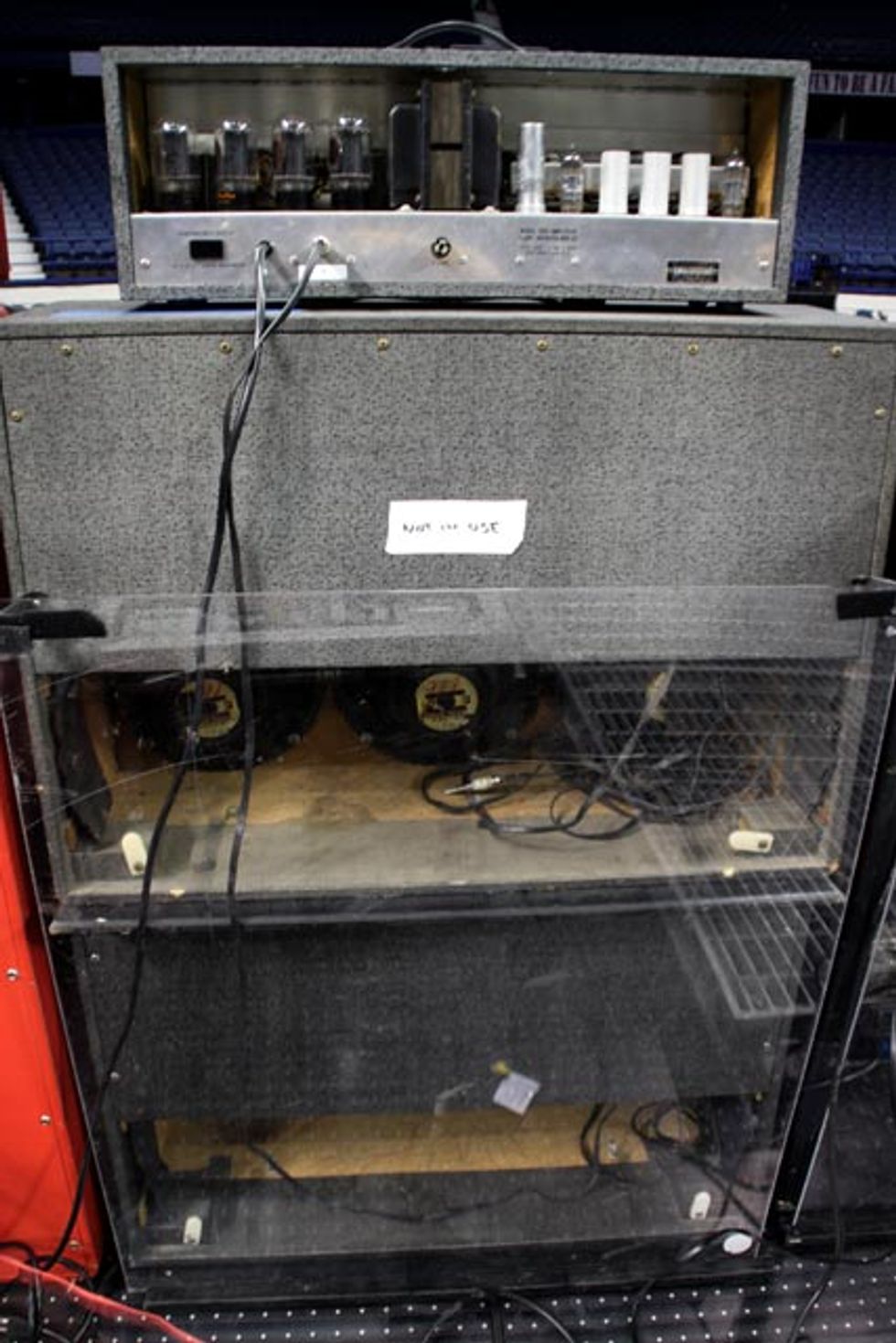 Watch our Rig Rundown videos for even more details on the rigs! Click here to see Flea's | Click here to see Josh's.