ICYMI: A year of historic gear ogling.
December 2014
1956 Gibson Les Paul
Except for the custom all-black finish, in most ways the Les Paul featured here is a typical 1956 goldtop. A deep ebony black lacquer had been used on various Gibsons since Orville's time, and was then standard on the Les Paul Custom. But it's very rare to see the regular Les Paul Model with anything but the usual brilliant gold (bronze powder mixed with lacquer) shade.
This guitar was assembled with the customary creme-colored plastic for the pickup covers, pickguard, and "Rhythm-Treble" pickup selector surround. Black knobs were substituted for the standard gold ones. A one-off black finished Les Paul may very well be worth more, but it's hard to assign a value with so few known examples. The amp behind the guitar is a 1956 GA-20. Two 6V6 power tubes send 16 watts of power through a Jensen P12R speaker.
Original price: List price for 1958 Les Paul was $247.50, plus $42 for a case; 1956 GA-20, $137.50
Current estimated market value: 1956 Les Paul, $35,000; 1956 GA-20, $650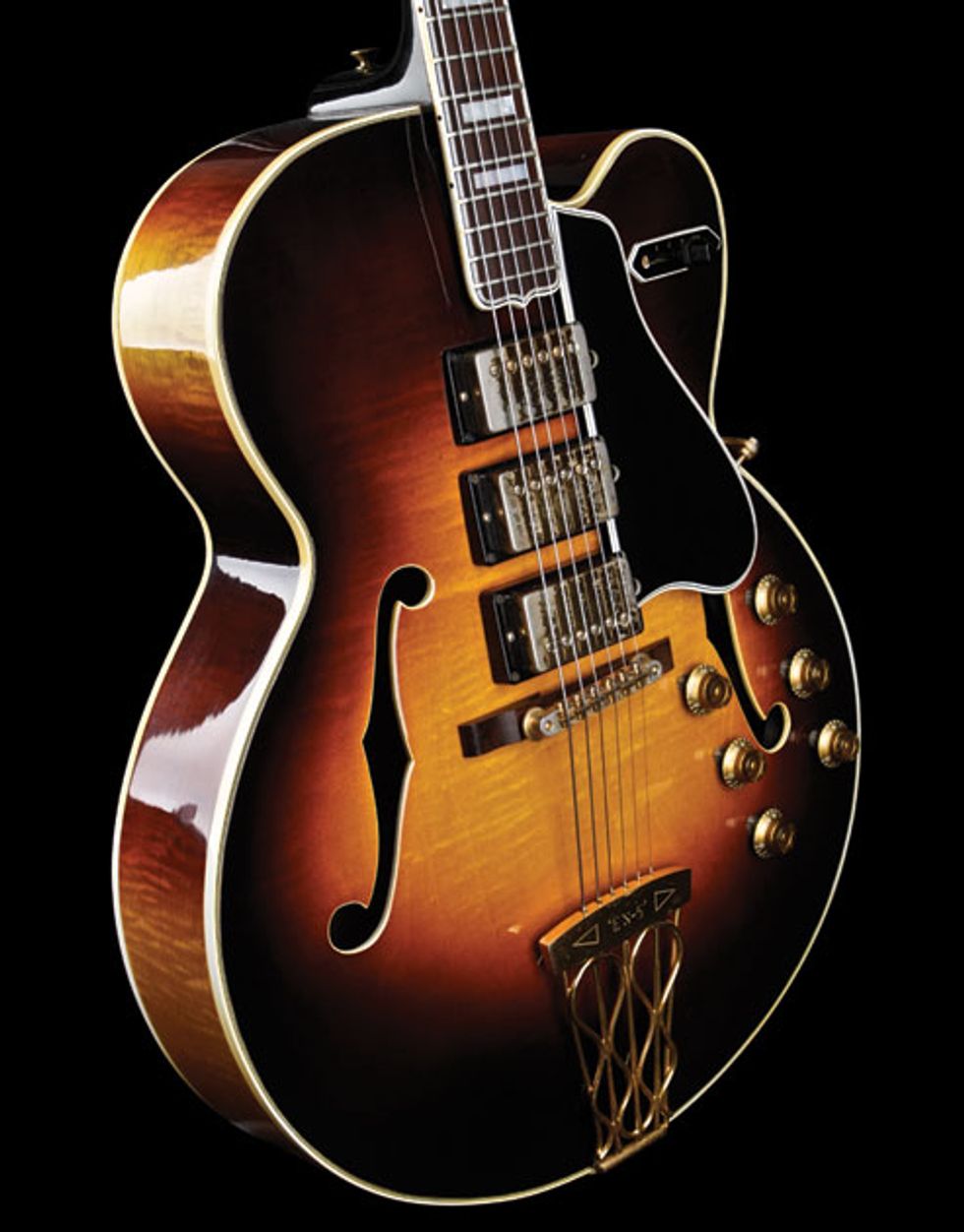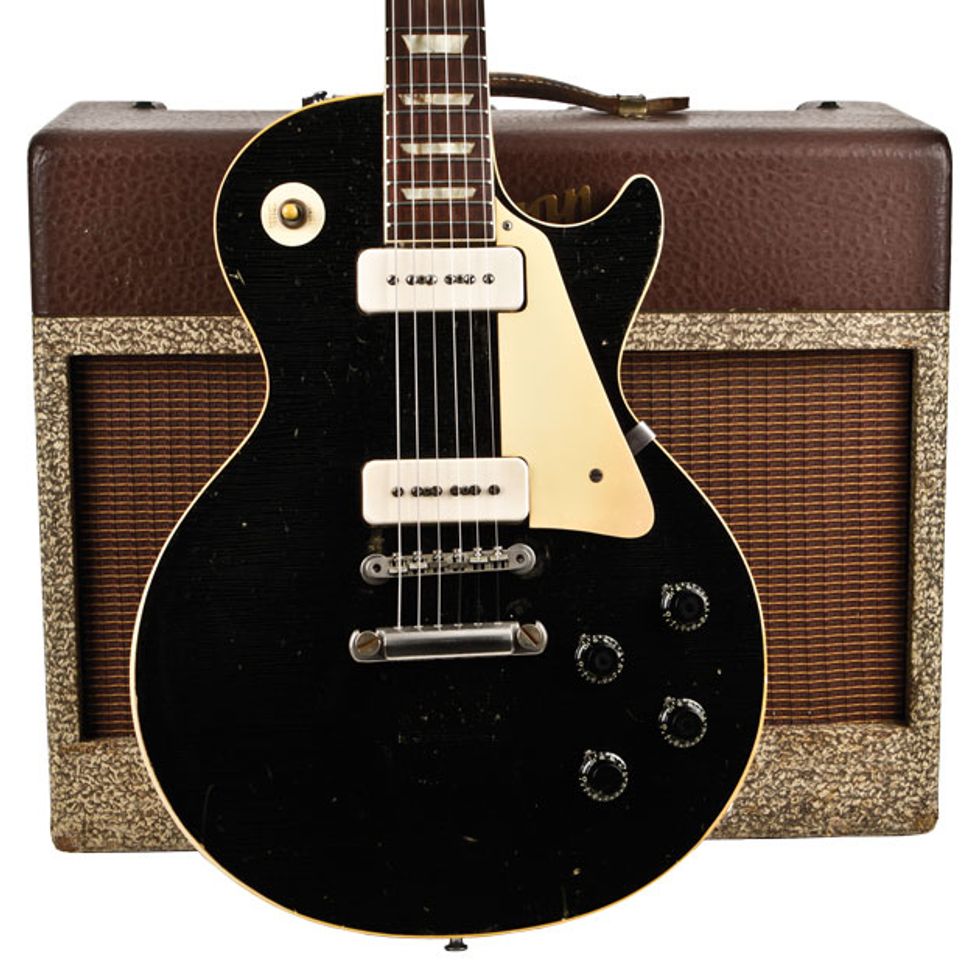 For your viewing pleasure, we've put together this abbreviated gallery of the vintage gear highlighted last year by Laun Braithwaite, Tim Mullally, and Dave Rogers of Dave's Guitar Shop in their monthly column, Vintage Vault. To read the full context behind each of these stunners and their parent companies, visit the Vintage Vault page under the "Premier Blogs" section above. What models do you want to know more about in 2015? Let us know in the comments below.