ICYMI: A year of historic gear ogling.
February 2014
1958 Guild M-75 Aristocrat
The guitar we're spotlighting here was the first model in the Guild line that was not the progeny of an earlier Epiphone model. The Aristocrat M-75 was Guild's version of the compact Gibson Les Paul, but with hollowbody-inspired construction. The characteristics of this 1958 Aristocrat are typical of others made that year. These consist of a spruce top, mahogany back and sides, a 24 3/4"-scale, two-piece mahogany neck with maple center, rosewood fretboard with block inlays, "lip top" headstock (changed to "center raised" by 1962) with pearloid Guild logo and "Chesterfield" inlay. In keeping with its name, the Aristocrat sported gold hardware, including its Kluson tuners and harp tailpiece. While resembling Gibson P-90s, the single-coil pickups were made by a company called Franz, based in Astoria, New York.
Original price: $265 in 1958
Current estimated market value: $3,500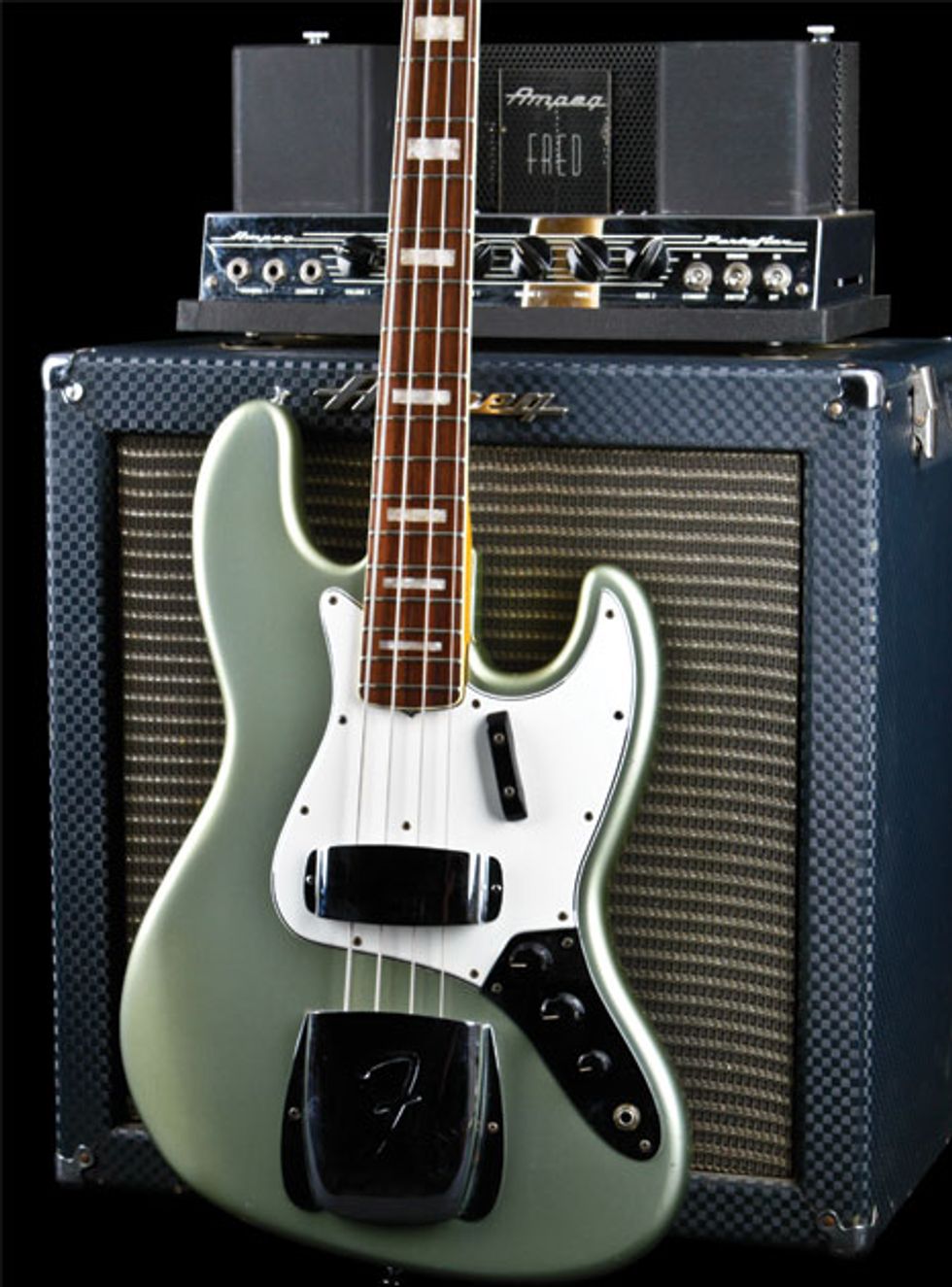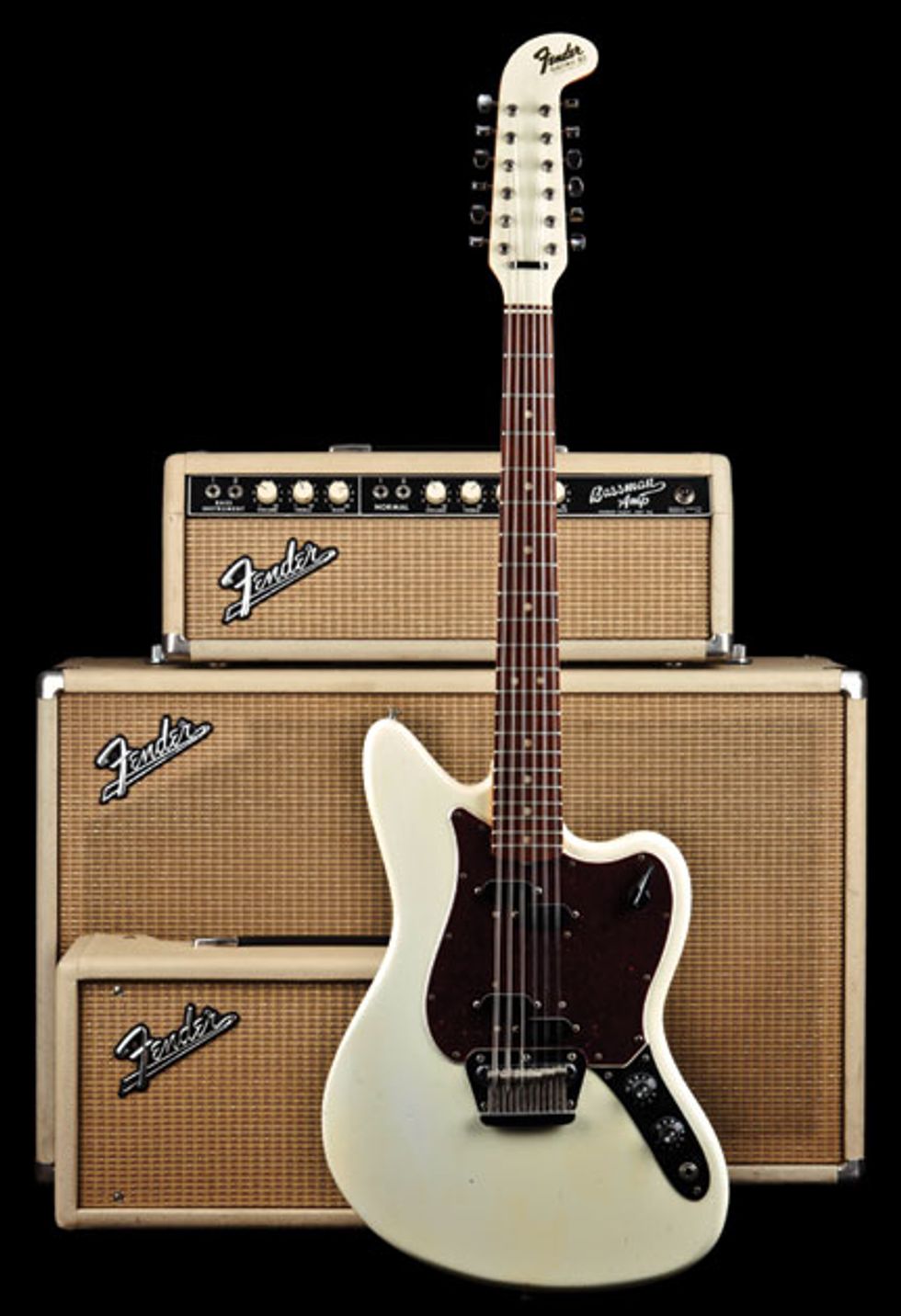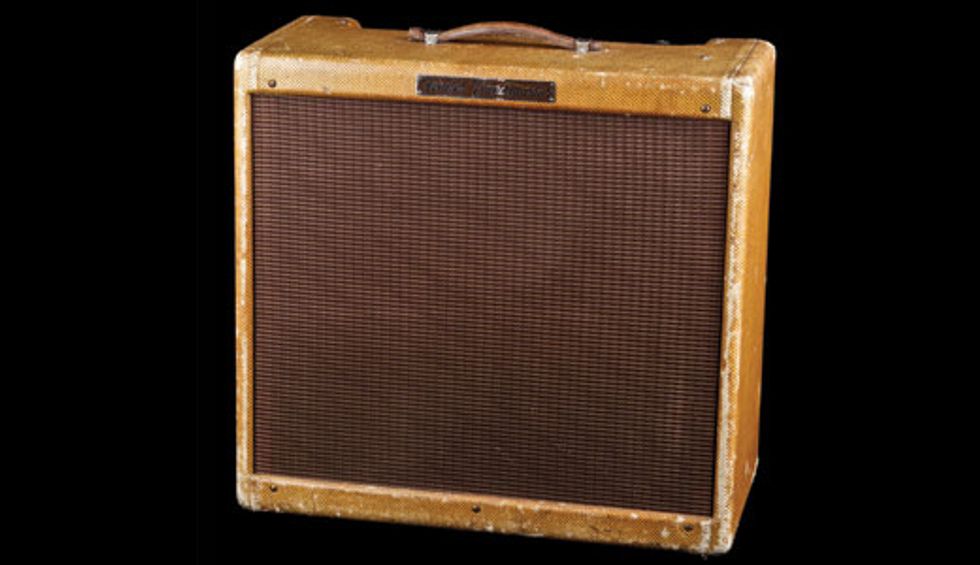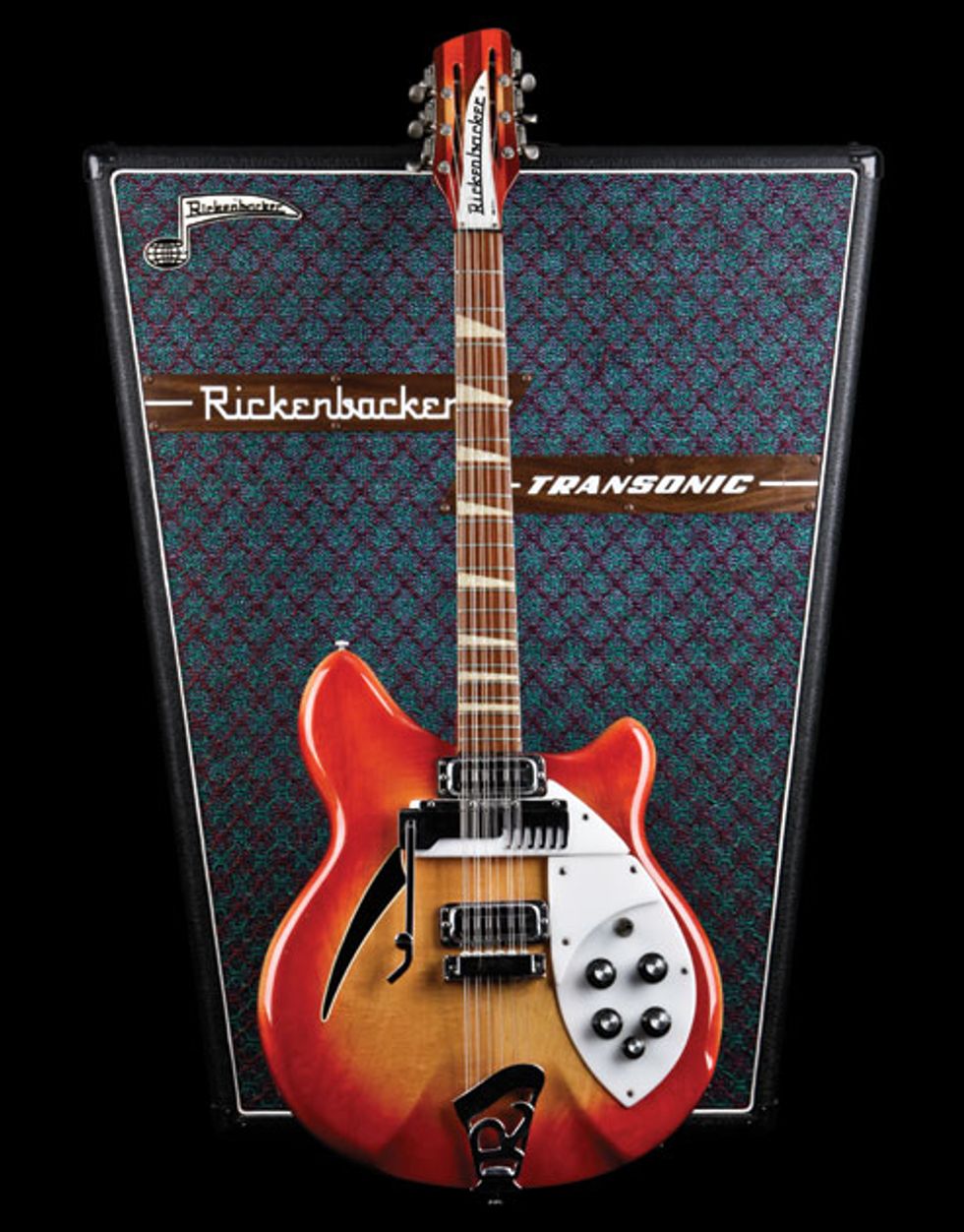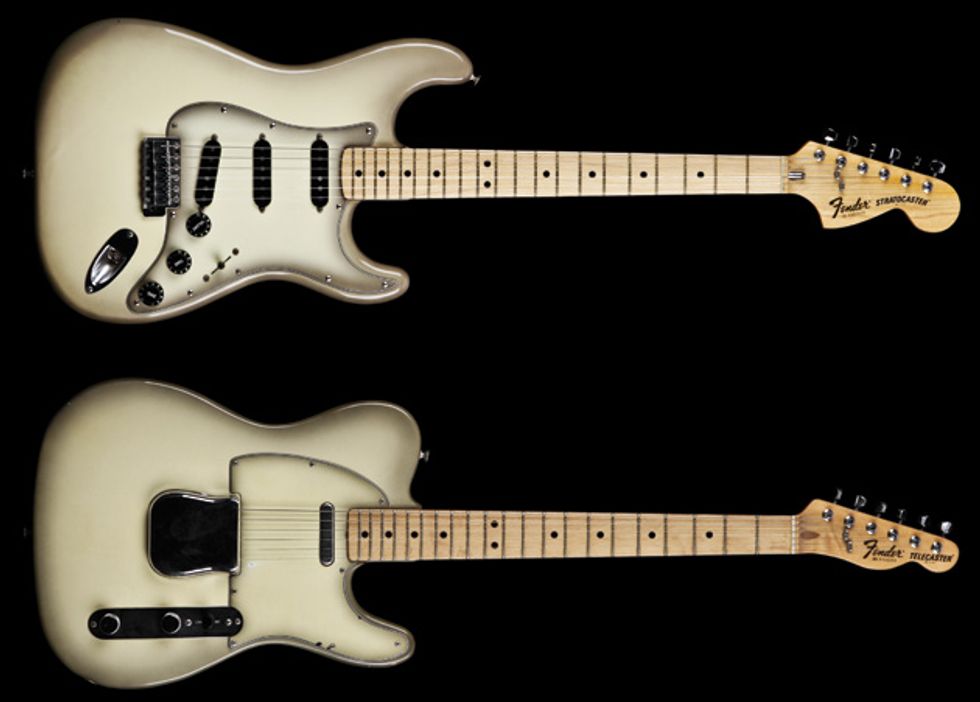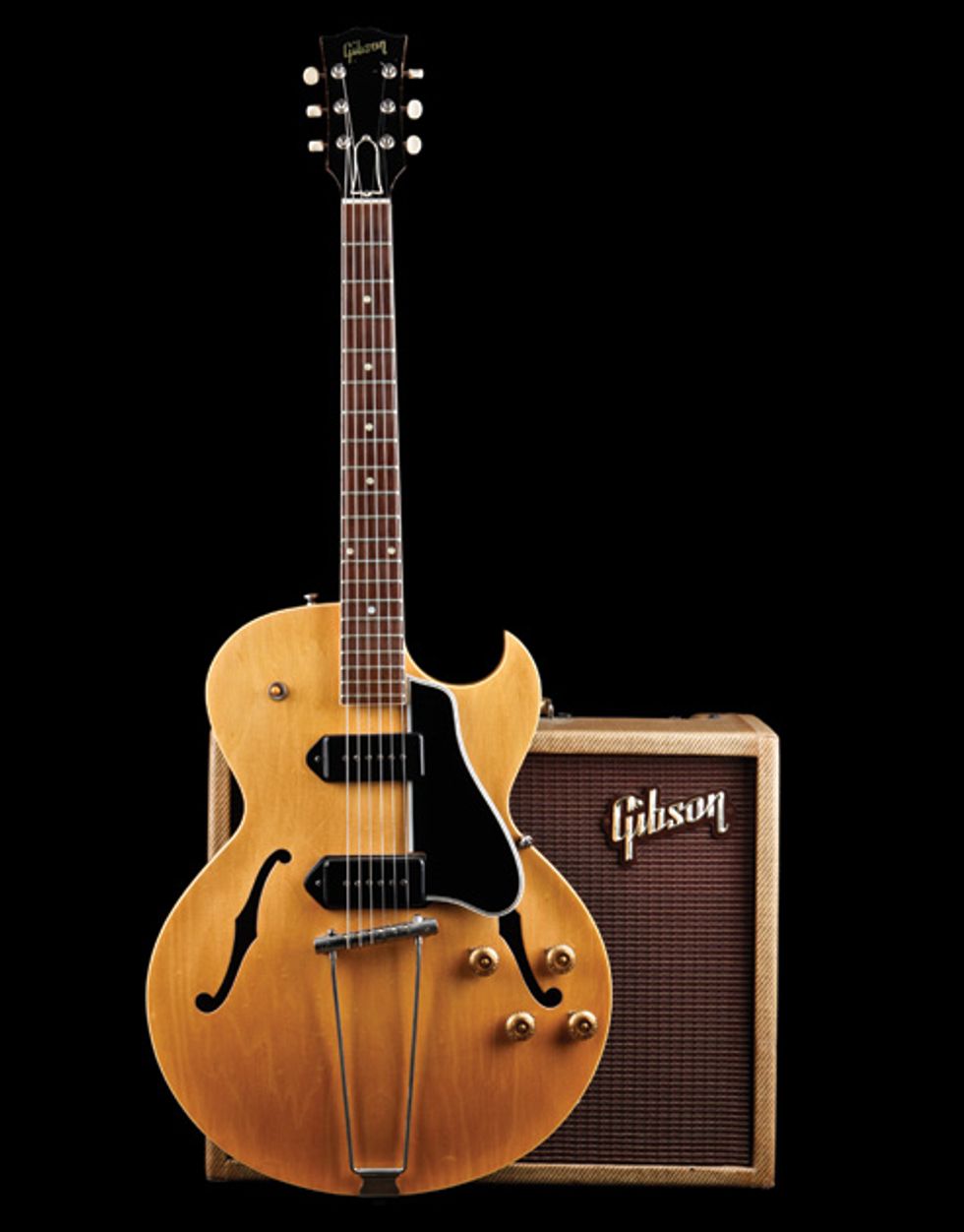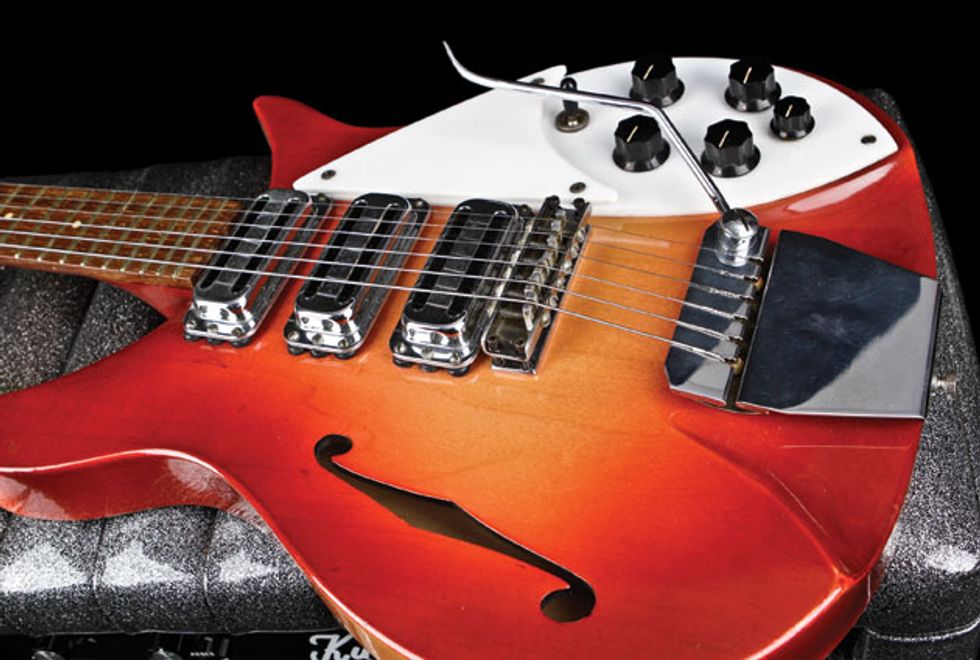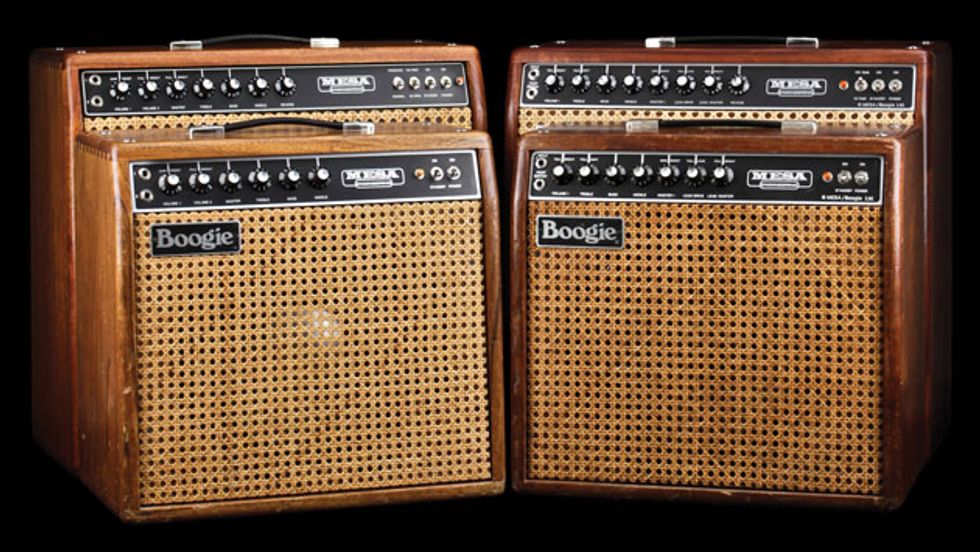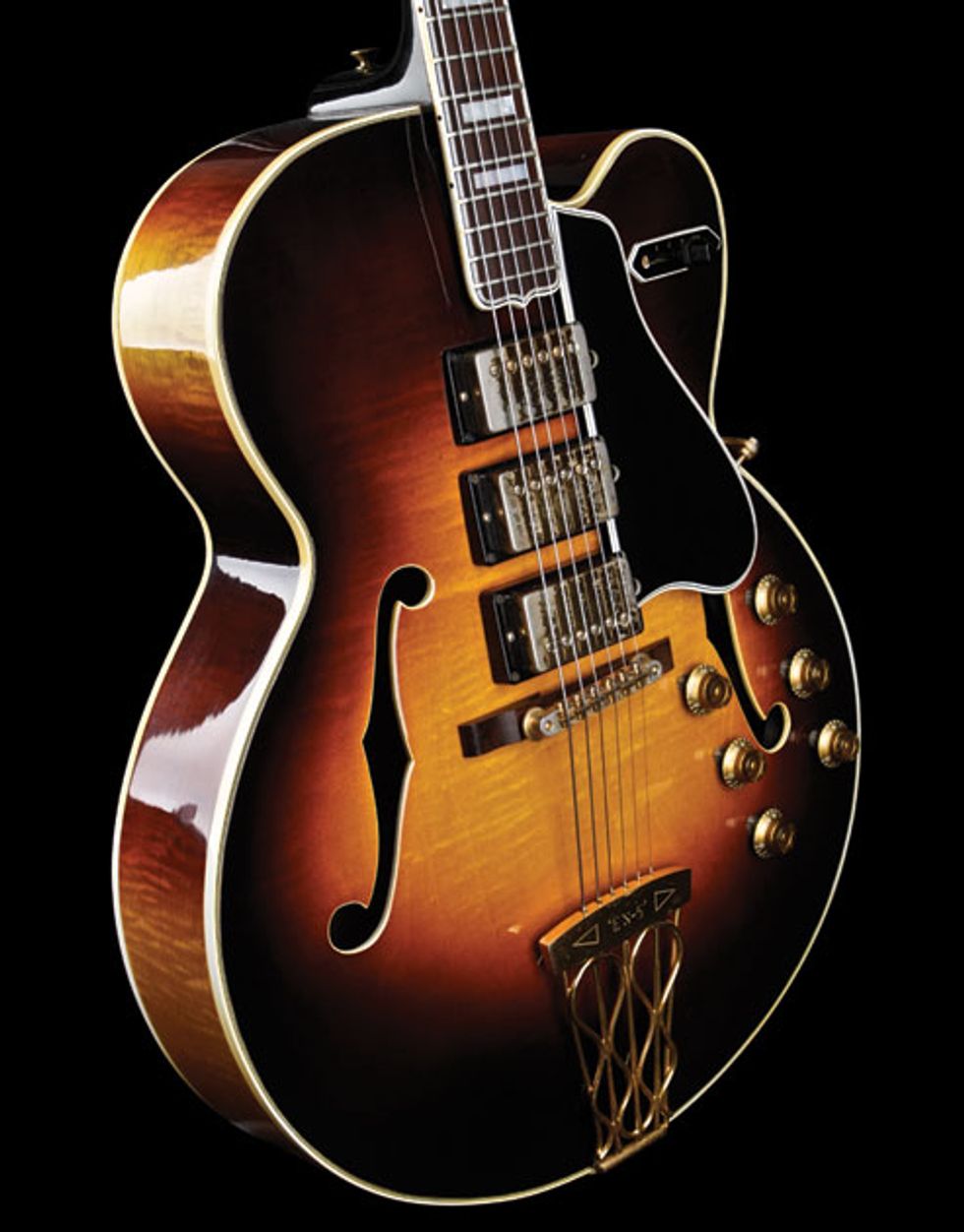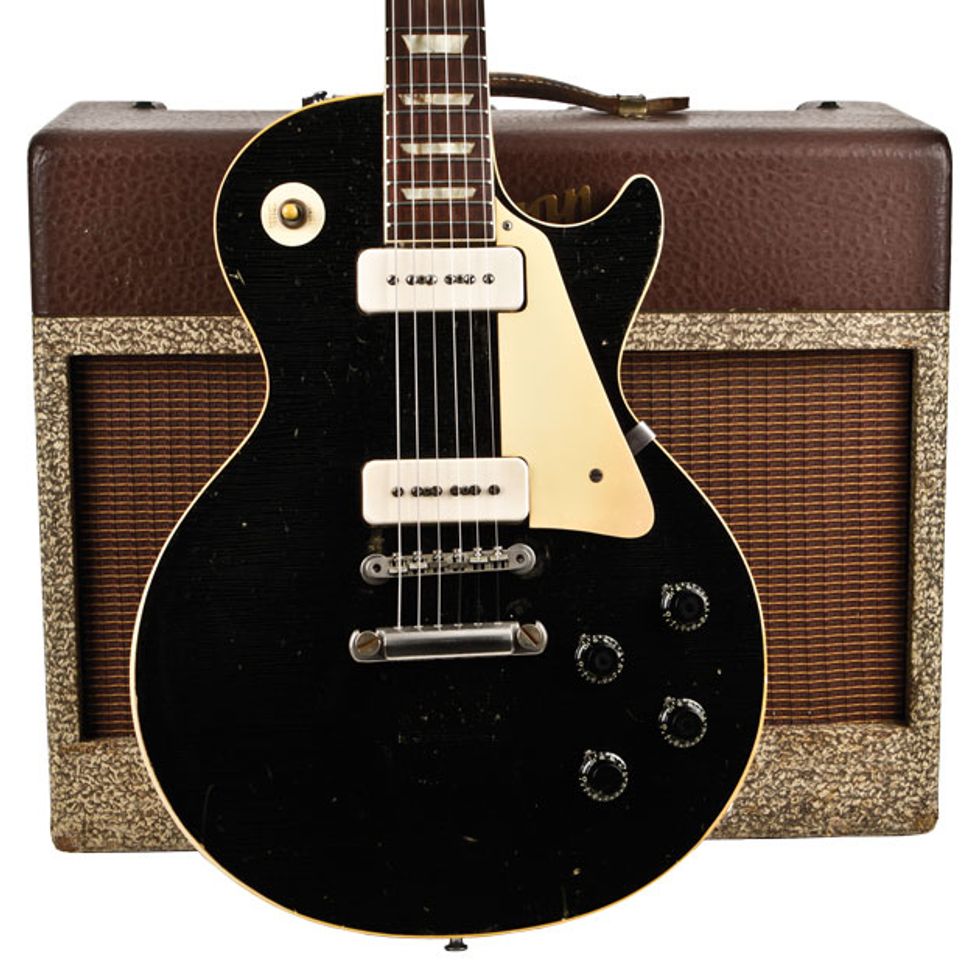 For your viewing pleasure, we've put together this abbreviated gallery of the vintage gear highlighted last year by Laun Braithwaite, Tim Mullally, and Dave Rogers of Dave's Guitar Shop in their monthly column, Vintage Vault. To read the full context behind each of these stunners and their parent companies, visit the Vintage Vault page under the "Premier Blogs" section above. What models do you want to know more about in 2015? Let us know in the comments below.