ICYMI: A year of historic gear ogling.
July 2014
1959 Gibson ES-225 TDN
In 1955 Gibson developed a line of thin-bodied electric guitars to appeal to players wanting a smaller, more comfortable instrument, but without the weight of a solidbody guitar. This line consisted of three guitars: the upscale Byrdland, the mid-priced ES-350T, and the economy ES-225T.
The 1959 ES-225 TDN pictured has all the features typical of that model: 24 3/4" scale, maple-laminate construction (top, back, and sides), single-ply binding (top, back, and neck), mahogany neck, 20-fret rosewood fretboard, and two P-90 single-coils. The strings are held in place by an original Les Paul-style combination bridge/tailpiece. The amp behind the guitar is 1961 GA-20T Ranger. The tweed-covered amp has a power rating of 16 watts and is equipped with tremolo and a Jensen 12-inch speaker.
Original price: 1959 ES-225 TDN, $244.50; 1961 GA-20T Ranger, $207.50
Current estimated market value: 1959 ES-225 TDN, $3,500; 1961 GA-20T Ranger, $1,000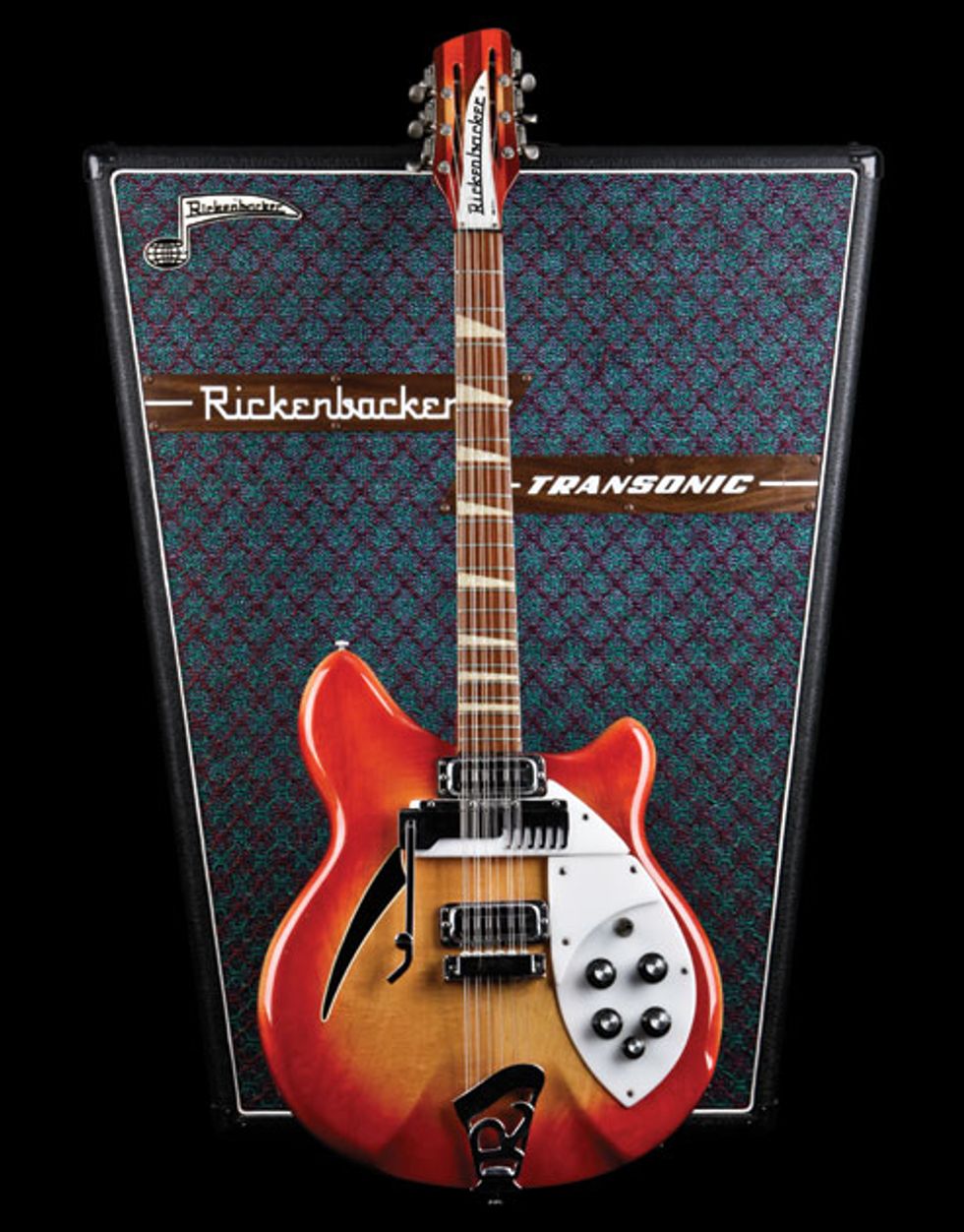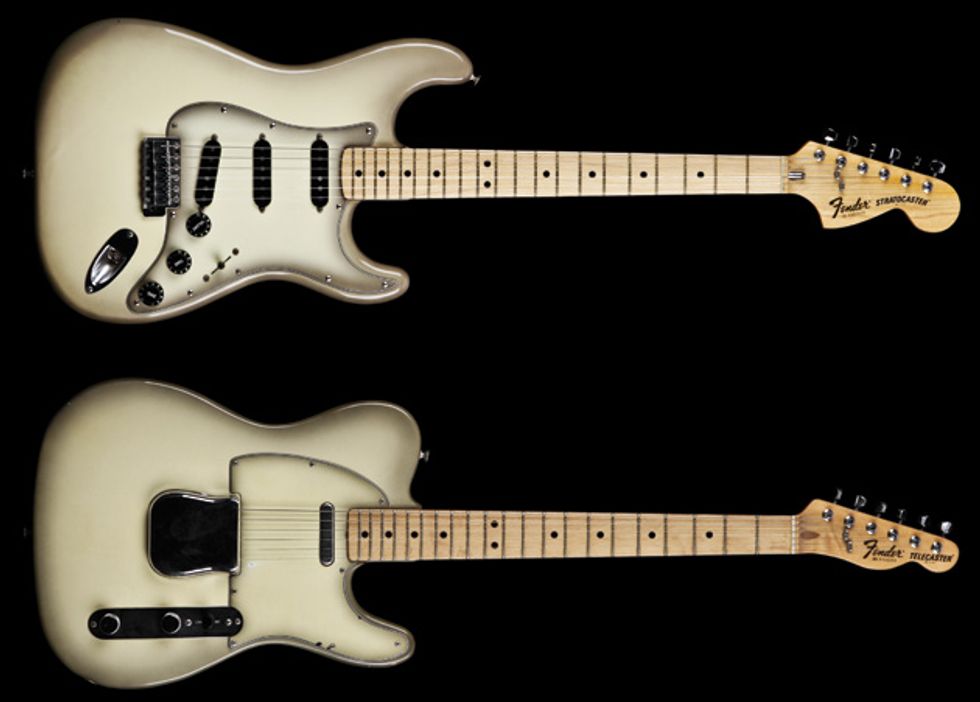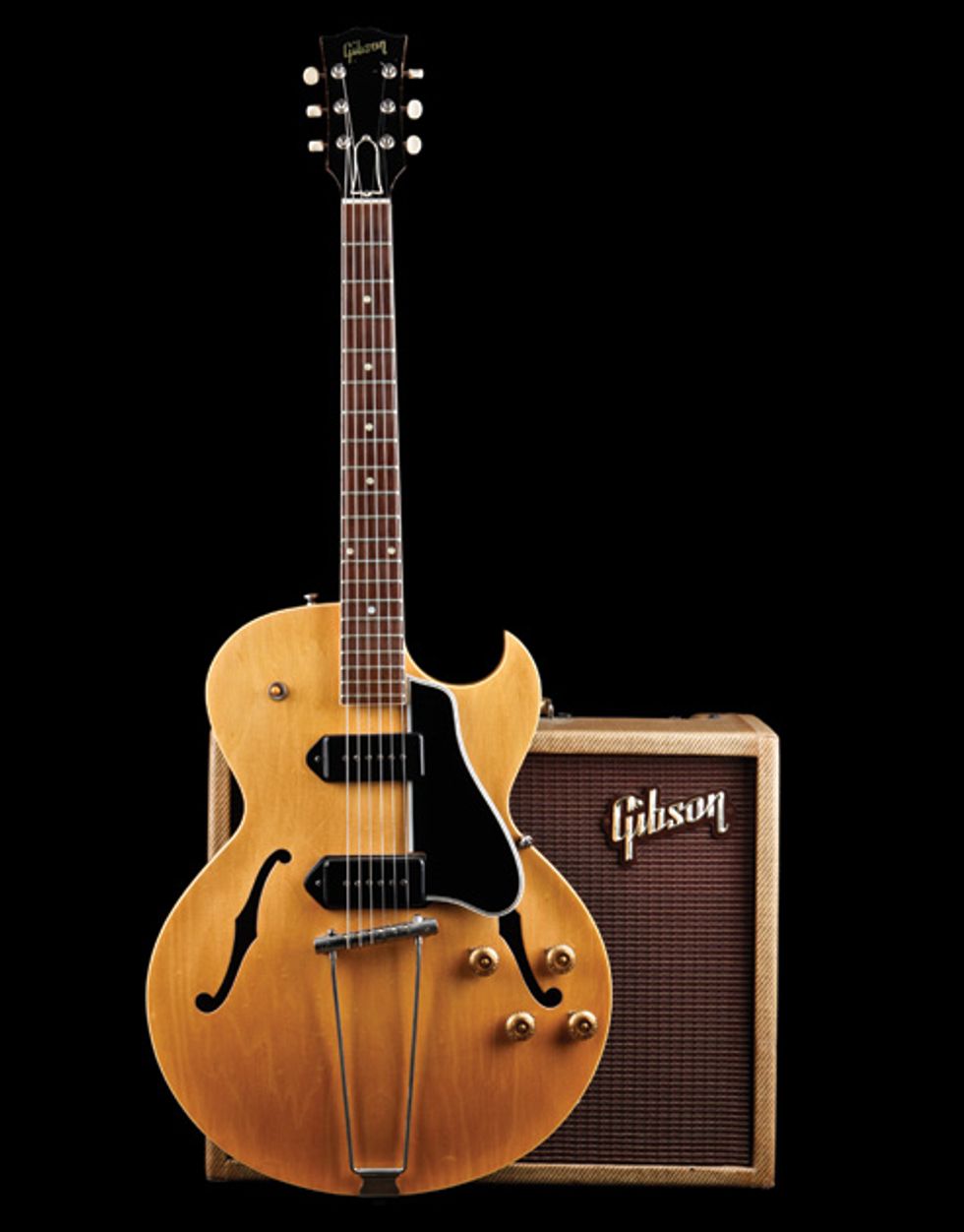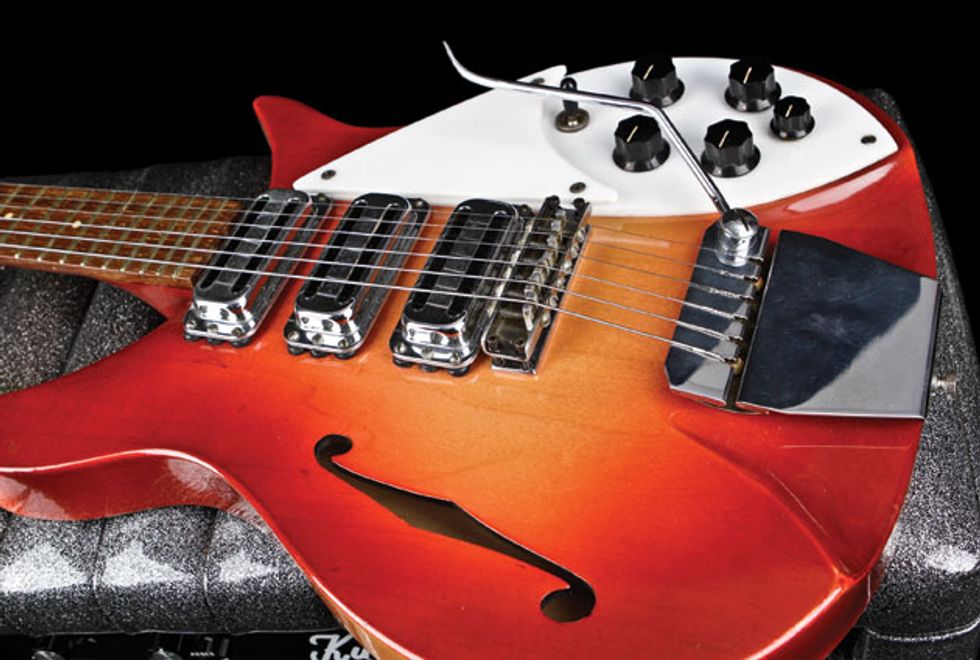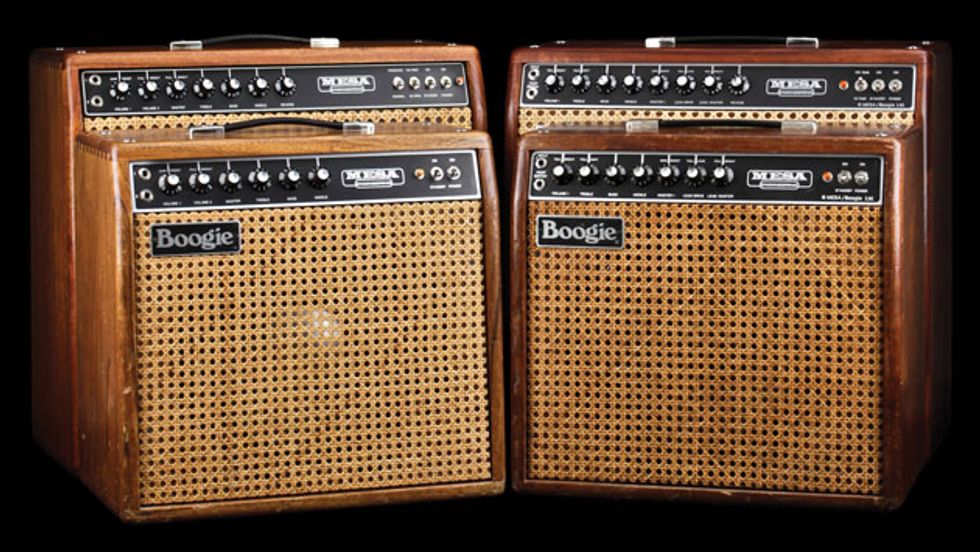 For your viewing pleasure, we've put together this abbreviated gallery of the vintage gear highlighted last year by Laun Braithwaite, Tim Mullally, and Dave Rogers of Dave's Guitar Shop in their monthly column, Vintage Vault. To read the full context behind each of these stunners and their parent companies, visit the Vintage Vault page under the "Premier Blogs" section above. What models do you want to know more about in 2015? Let us know in the comments below.