Grosh Guitars '59 Spec Set Neck Model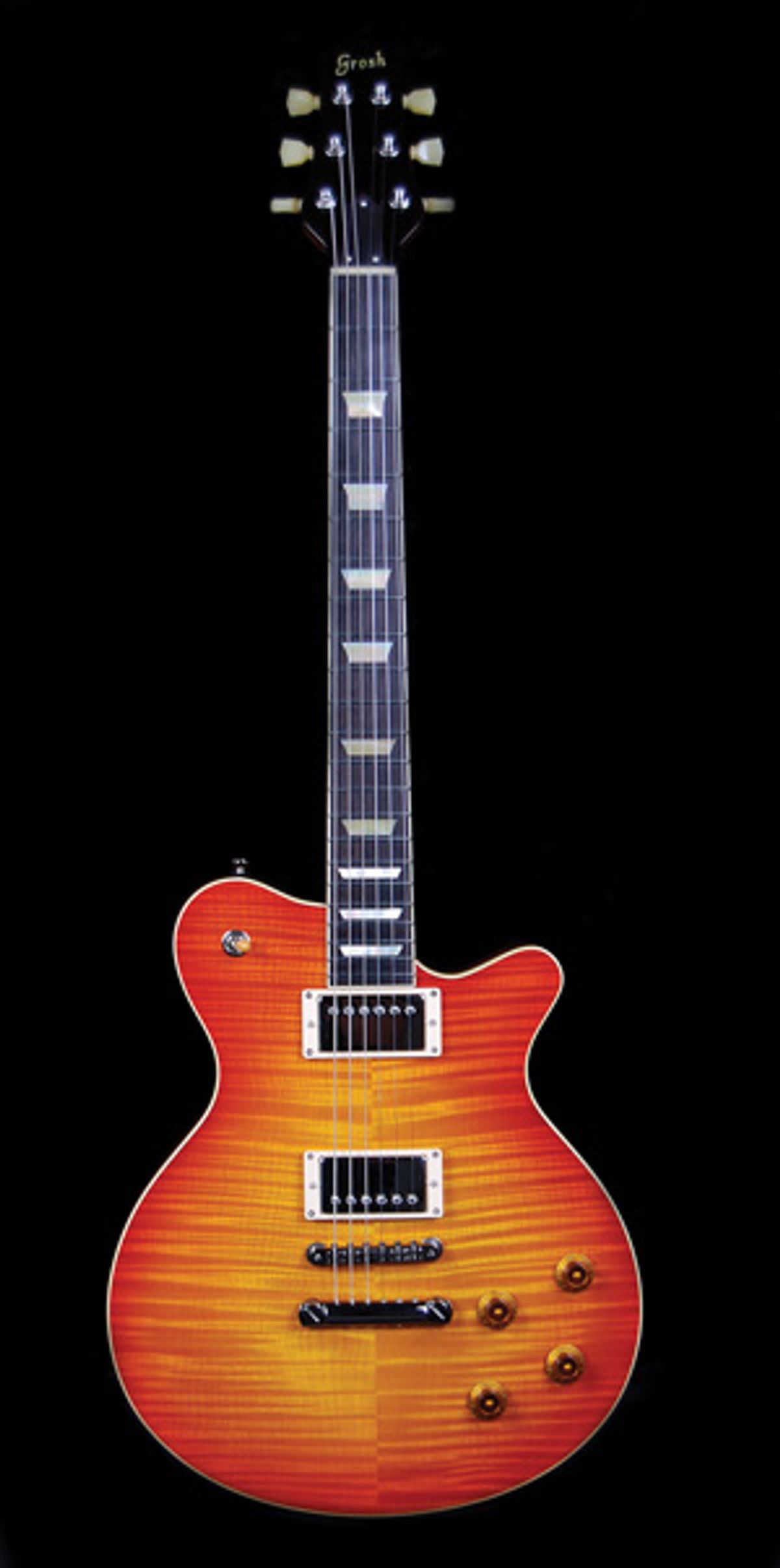 Don Grosh Set Neck model - on Gear Search now
Don Grosh created Grosh Guitars' Set Neck model with his vision of the ultimate carved top set neck guitar. Drawing inspiration from classic designs, he set out to take what was great in those designs but improve ergonomics, balance and neck access.

Each limited production Grosh '59 Spec Set Neck is handcrafted from master grade materials selected and matched for weight, tap tone and grain: Honduran mahogany for the neck and body, AAAAA figured maple tops and Brazilian rosewood fingerboards. Aged Mother Of Pearl trapezoid inlays and Grosh logo, aged binding and a vintage bone nut are also standard. The neck features a 17-degree headstock angle with a volute for strength and tonal mass.

The neck is attached to the body with a full tenon that is hand-fitted to the body, ensuring maximum tone transfer. The fingerboard radius is 12" and the scale length is 24.75" with 22 perfectly fitted 6150 (medium) frets.

The electronics are vintage correct with exclusive Grosh PAF humbuckers, a hand-matched set of CTS pots with paper in oil tone caps and '50s spec wiring. The hardware is a Pigtail lightweight aluminum TOM bridge and tailpiece with Keystone Kluson tuners.

Thanks to Brian Aberg at Super Sound Music for making this guitar available on Gear Search. Whether you're looking for a vintage piece or a modern take on a classic, chances are it's on Gear Search. There are more than 47,000 pieces of gear listed, including some of the hardest-toget gear in the world.

Start your search now!