M-Tone Slipstream Electric Guitar Review
Light-emitting diodes, freeze-dried ice cream, and amazing new foams were among the many Space Race spin-offs that trickled down to consumers and ultimately enriched their lives (well, maybe not
Light-emitting diodes, freeze-dried ice cream, and amazing new foams were among the many Space Race spin-offs that trickled down to consumers and ultimately enriched their lives (well, maybe not so much in the case of freeze-dried ice cream). But as guitar enthusiasts will tell you, these technologies were nothing compared to the advancements in the electric guitar world of the late 1950s. Audacious streamlining, bountiful knobs and switches, and innovative uses of plastic came together to transform the instrument into a beacon of rebellious independence.
It is with this progressive optimism that Matt Proctor of M-tone Guitars created the celestially inspired Slipstream. Matt worked as a sculptor for 15 years before directing his efforts toward lutherie, and evidence of this is clear in his dynamic curves, one-of-a-kind finishes, and handshaped necks that combine the boldness of Sputnik-era design with a craftsman's touch and an outlook that says electricguitar design doesn't have to remain stuck with Cold War motifs. Brimming with individuality and equipped with a pair of Lollar P-90s, the Slipstream will please those looking to set their playing on a new trajectory or get straight-ahead, beefed-up vintage tone.
Space Tripping
With its blue-to-brown finish and prominent use of textured metals, the Slipstream definitely doesn't look like a product of the late '50s. Rather than mimicking a period-correct artifact, it expresses the technology-obsessed mood of the age through contemporary form and finish that's somehow also organic feeling. Psychedelic and futuristic at once, the Slipstream's curves are amorphous, with body contours that are balanced both visually and ergonomically.
Thoughtful touches are everywhere. The tight turn over the input jack is a great body detail that protects your cable from getting knocked around or yanked out. The 16-gauge steel plates used for the pickguard and control cover look like the molten surface of some planet in a far-off galaxy. Other metal surfaces, such as the knobs, switch tip, and Hipshot bridge and locking tuners are weathered to evoke a well-oiled, broken-in machine that's been freshly cleaned up for use. Even the aluminum dot inlays, which are usefully arranged for visibility while playing, look like a constellation. To top it off, our review model has a genuine Soviet Sputnik badge inlaid in the upper horn— a touch that Proctor has given to the first four Slipstreams to come out of his shop.
The narrow-waisted mahogany body sits comfortably on the thigh, while the 25.5" scale gives fretting-hand movements a familiar Fender-like feel. Handcarved from beautifully grained pau ferro, the mediumsized, C-shaped neck has a silky oil finish that feels amazing. This exotic wood commands a $100 surcharge and adds a bit of weight to the instrument, but it's a beautiful match—and the fretwork is excellent.
The body resonance is apparent from the first unplugged strum. Proctor attributes much of this to the thin, water-based finish, which he says helps the body vibrate more freely. The resonance is no doubt aided by the quality bridge design—a U-shaped outer wall pinches the saddles together tightly for efficient coupling and vibration transfer. As a result, the strings ring with Fender-like snap and definition, but with a unique tonal dimension provided by the mahogany body.
Commencing Countdown, Engines On
One of the things that struck me most when I plugged the Slipstream in was how fat and punchy the tone is—even with a little Fender Champ on the other end. Cornell Dupree-like double stops have a toneful percussiveness, with enough cut for a heavy soul or funk setting. On the neck pickup, the Slipstream has a superthick lower midrange and bass that will actually find you rolling off bass on your amp to get clarity and note separation for more densely voiced chords lower on the fretboard. Once in the sweet spot, though, the richness and ringing highs of the Lollar P-90 neck pickup produces pulsing, complex clean tones that you can drive to the edge of breakup. I was also impressed by how well the neck pickup cleans up when you roll back the volume.
A switch to the bridge pickup will drive a Champ or low wattage Tweed into rude, vintage-lead tones with a bright edge and great sustain. You can just as easily nail Leo Nocentelli's lead sound on "They All Ask'd for You," because the Slipstream barks and chimes with incredible presence and detail. Digging in hard with the pick or slamming early Zeppelin chords reveals how savage the combination of the Slipstream with a small tube amp really is—sizzling and gritty, with excellent definition.
Ratings
Pros:
adventurous styling with a unique finish. high build quality. • Excellent P-90 tones.
Cons:
styling might be too adventurous for some. strong output might not match some more laid-back styles.
Tones: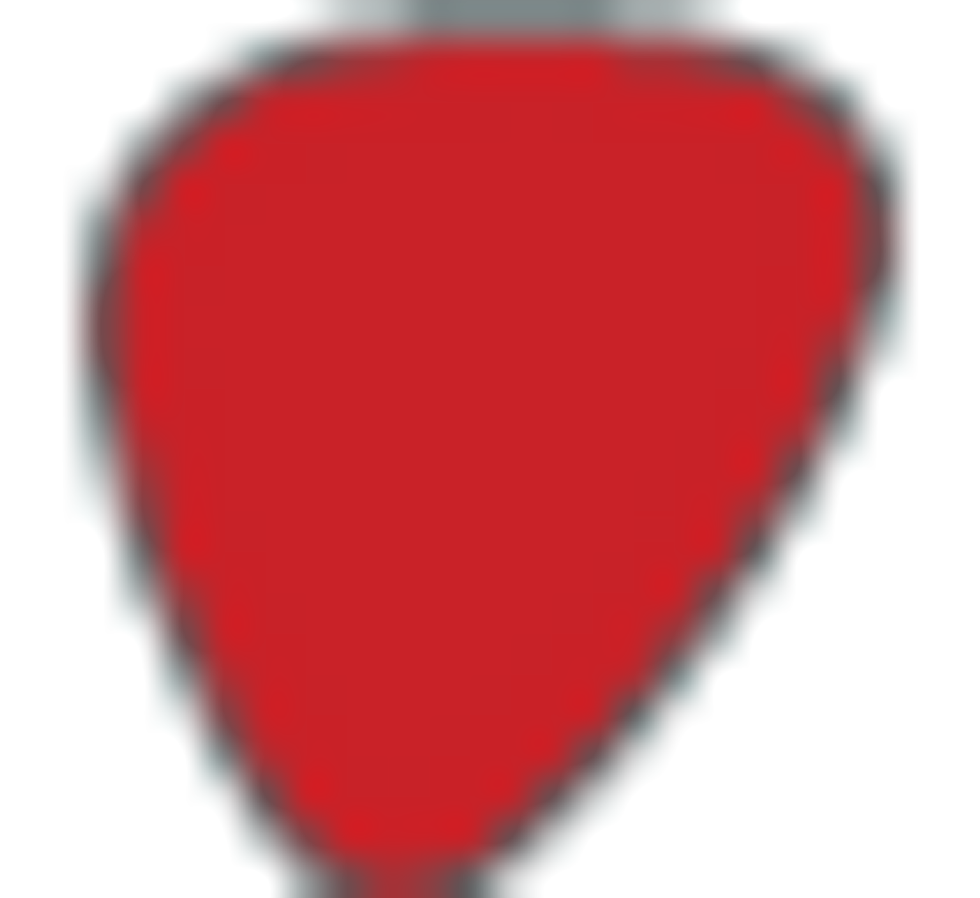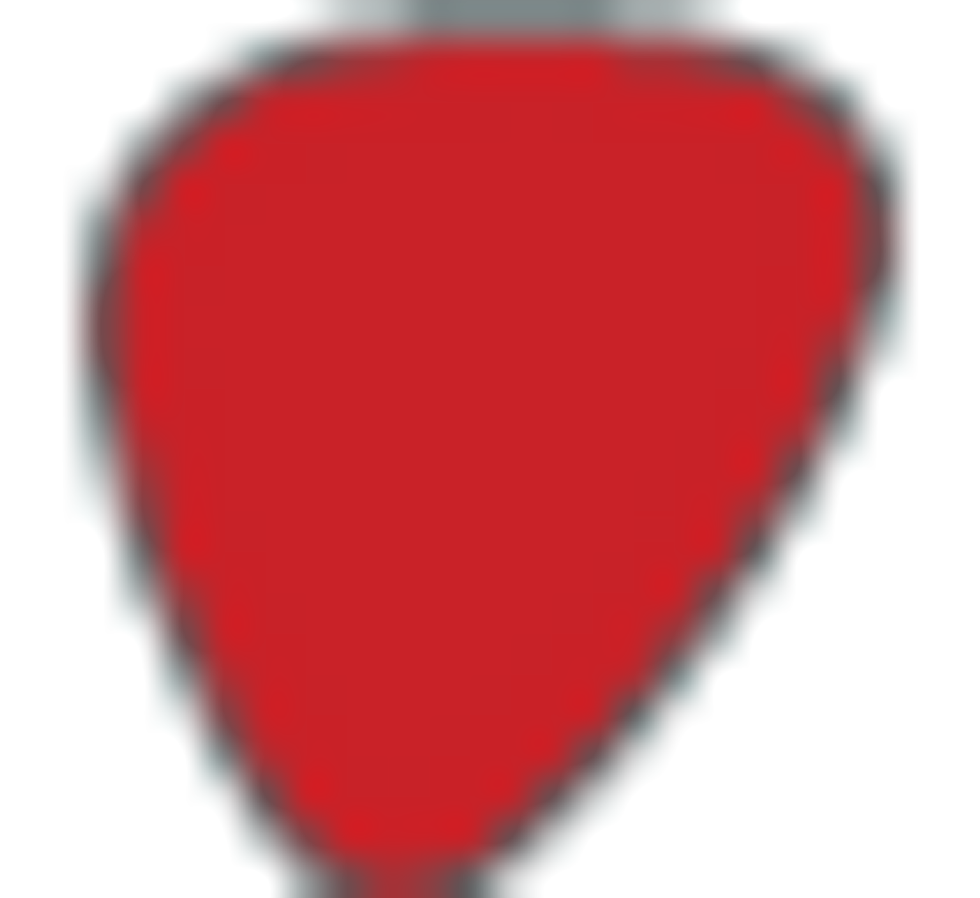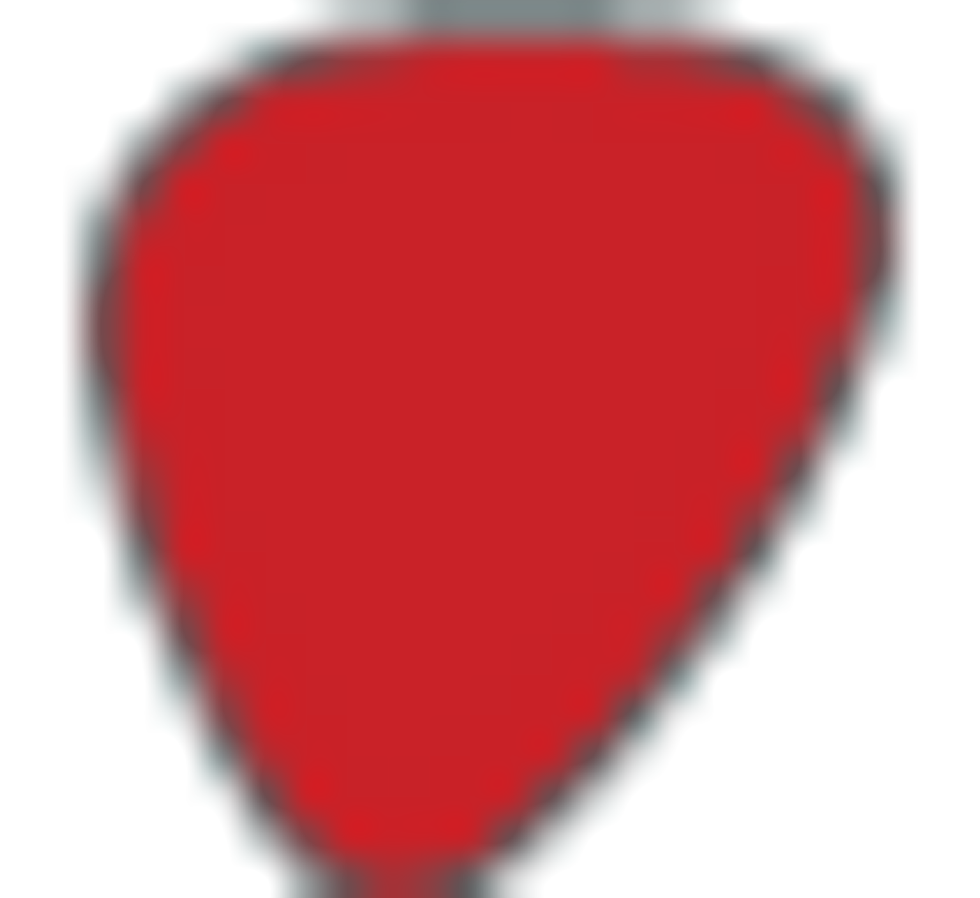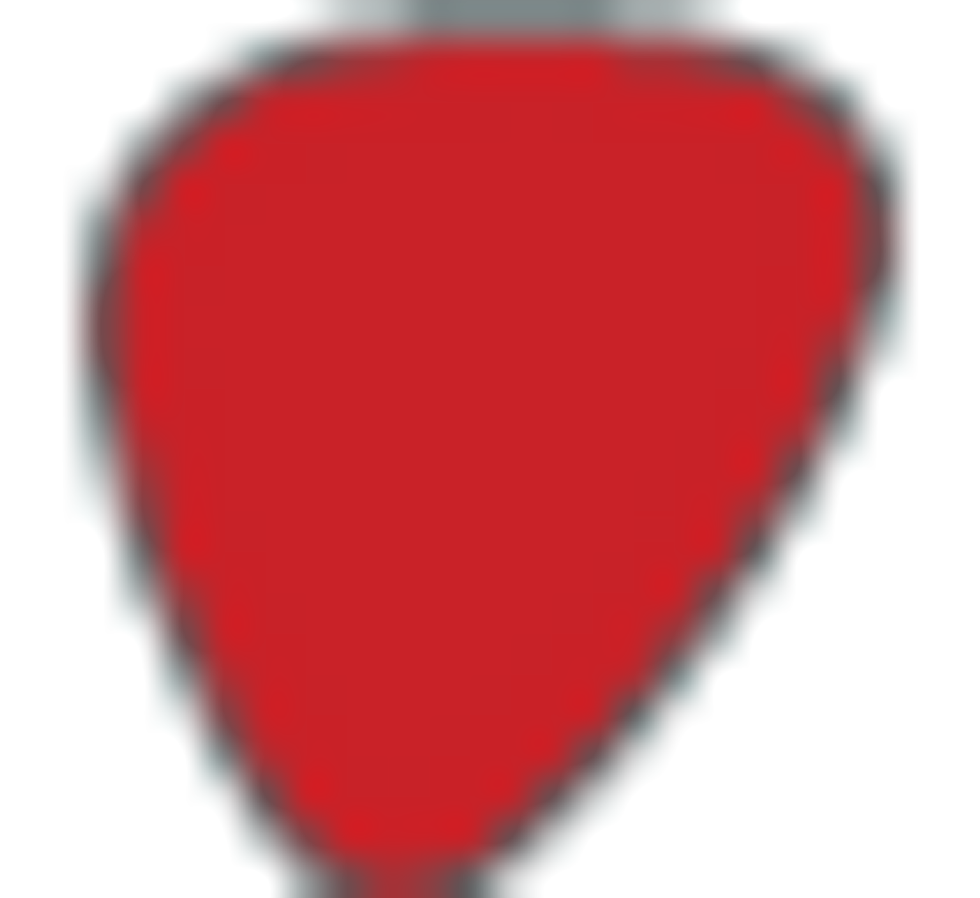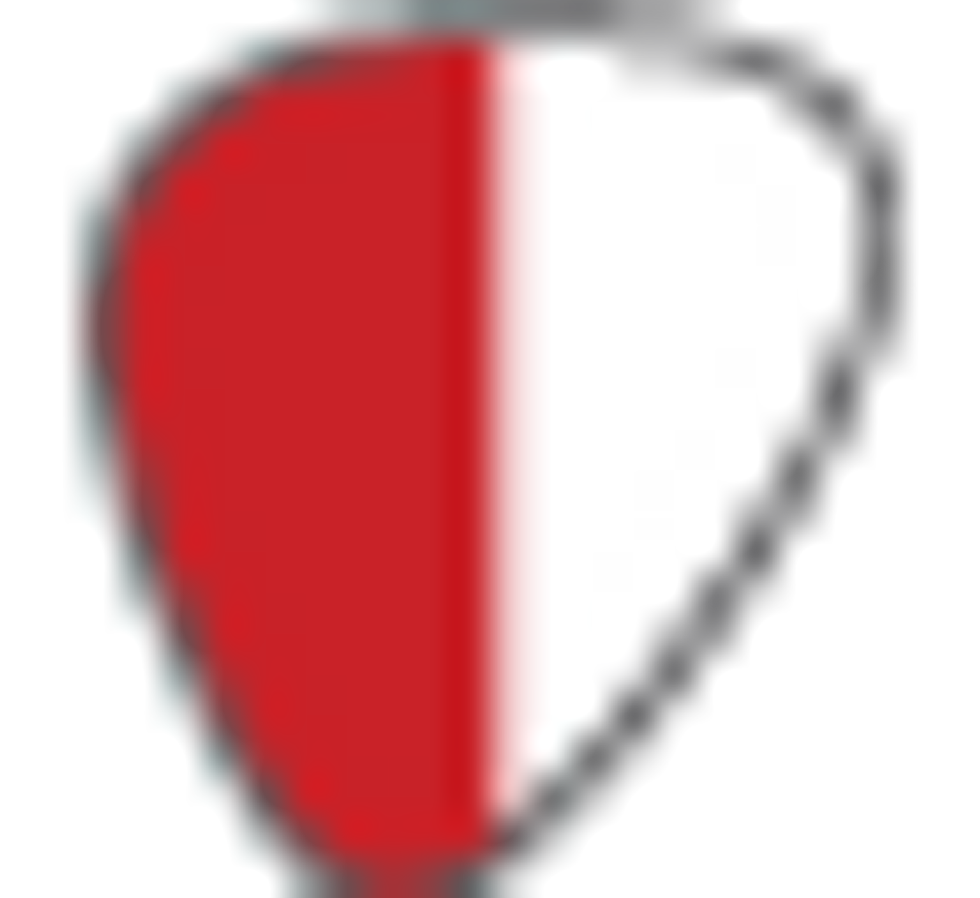 Playability: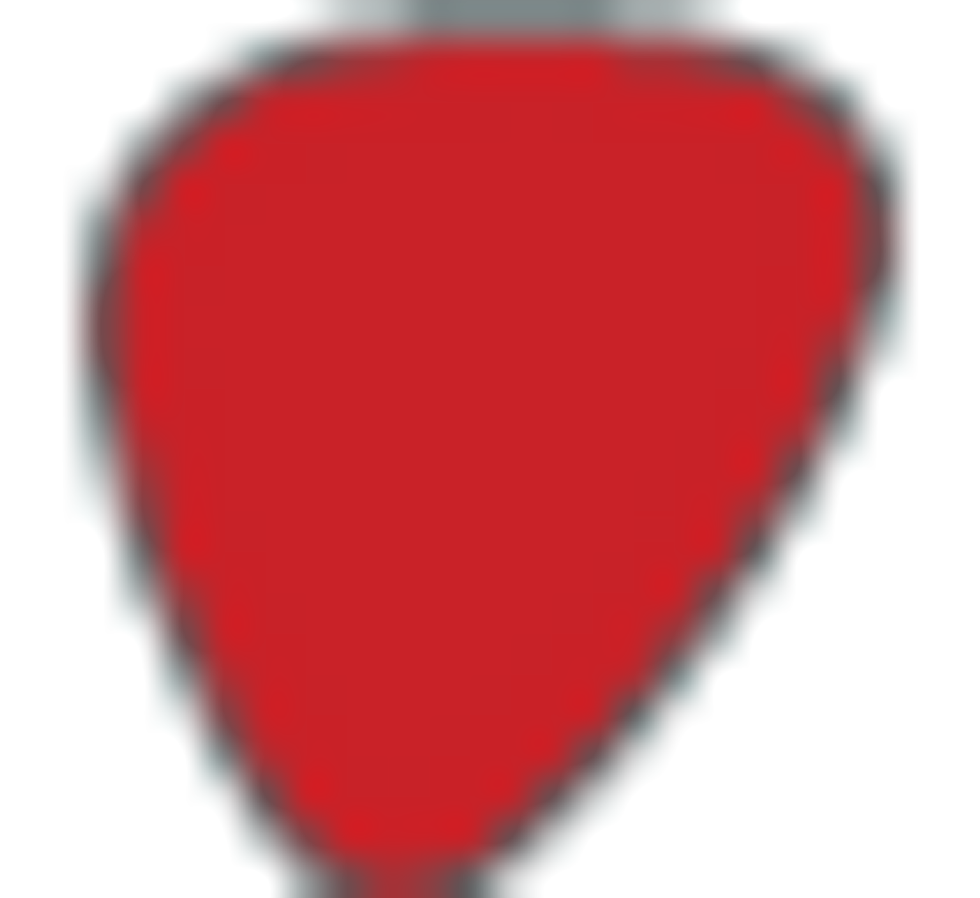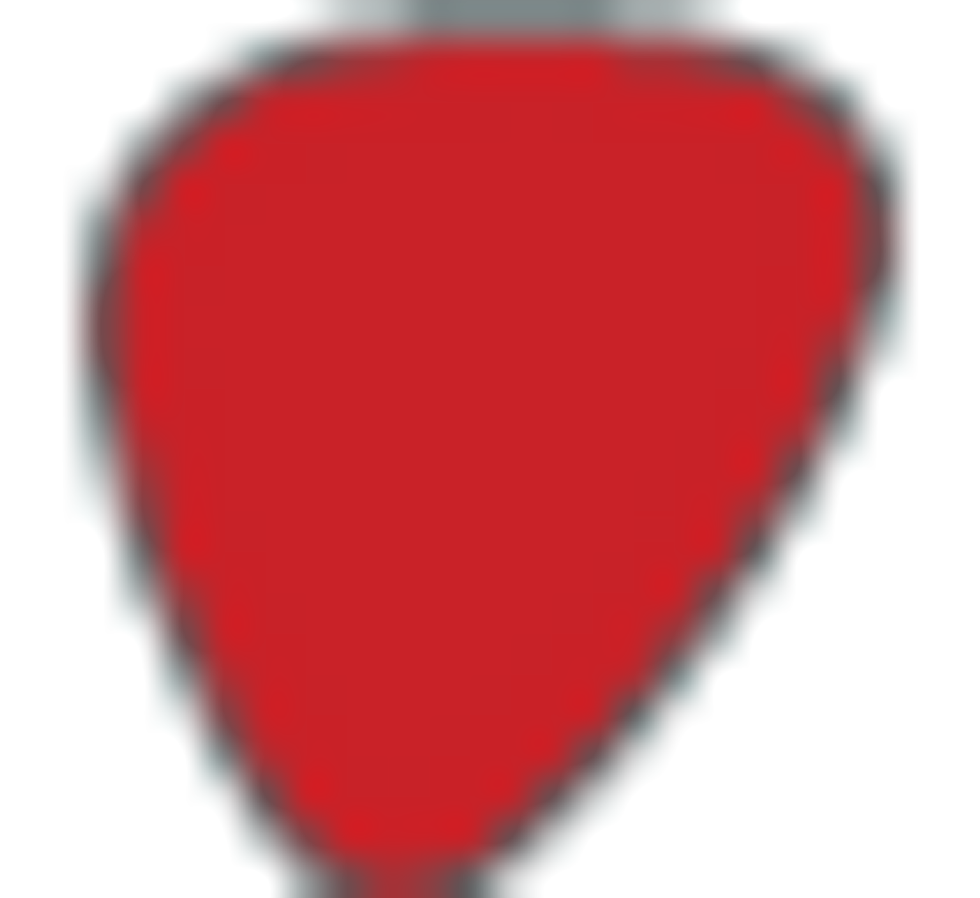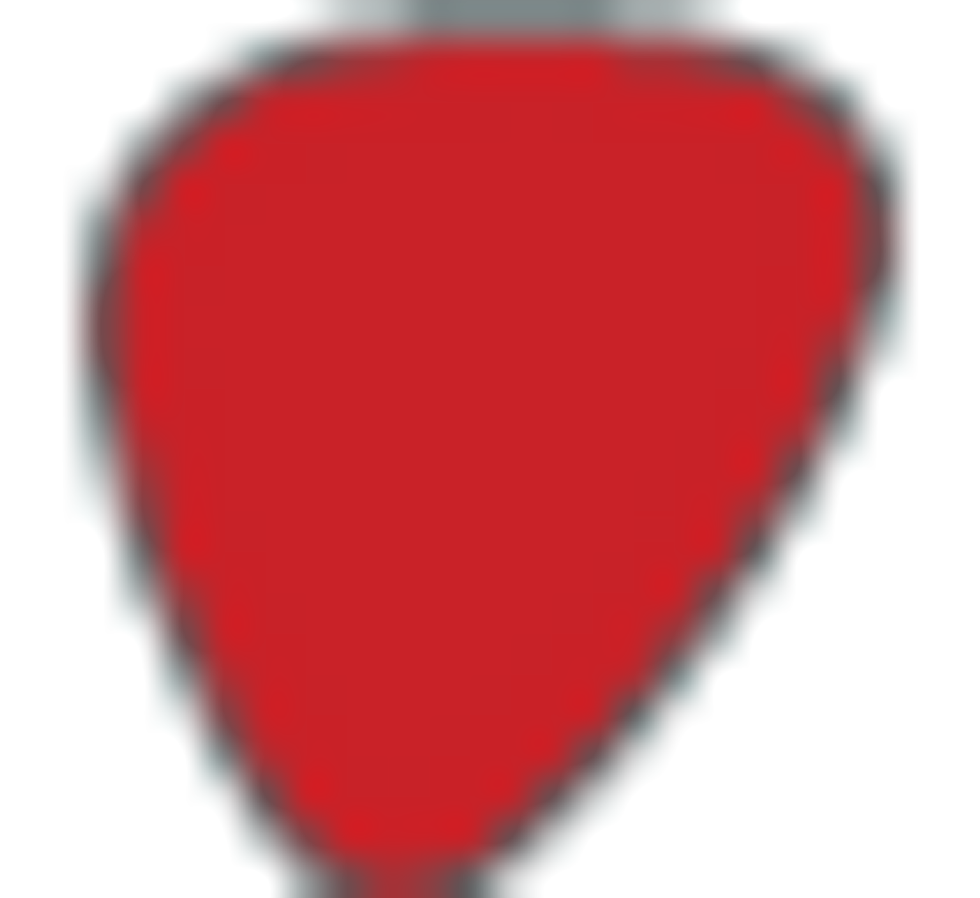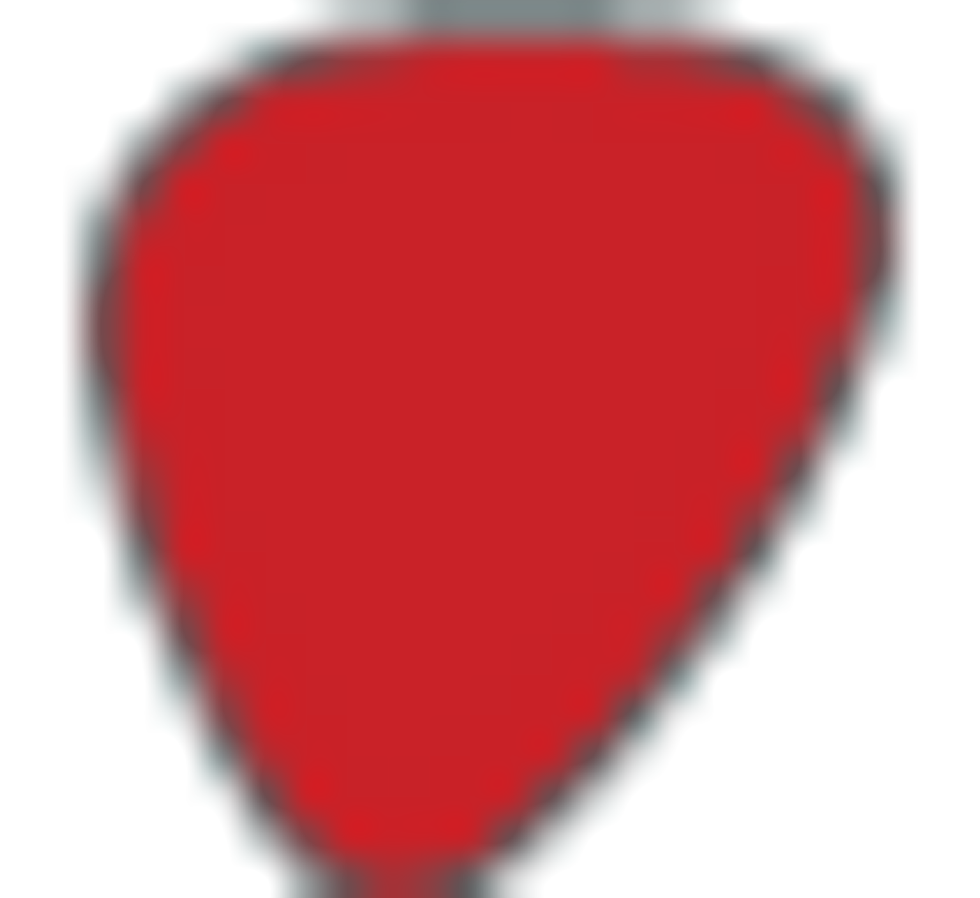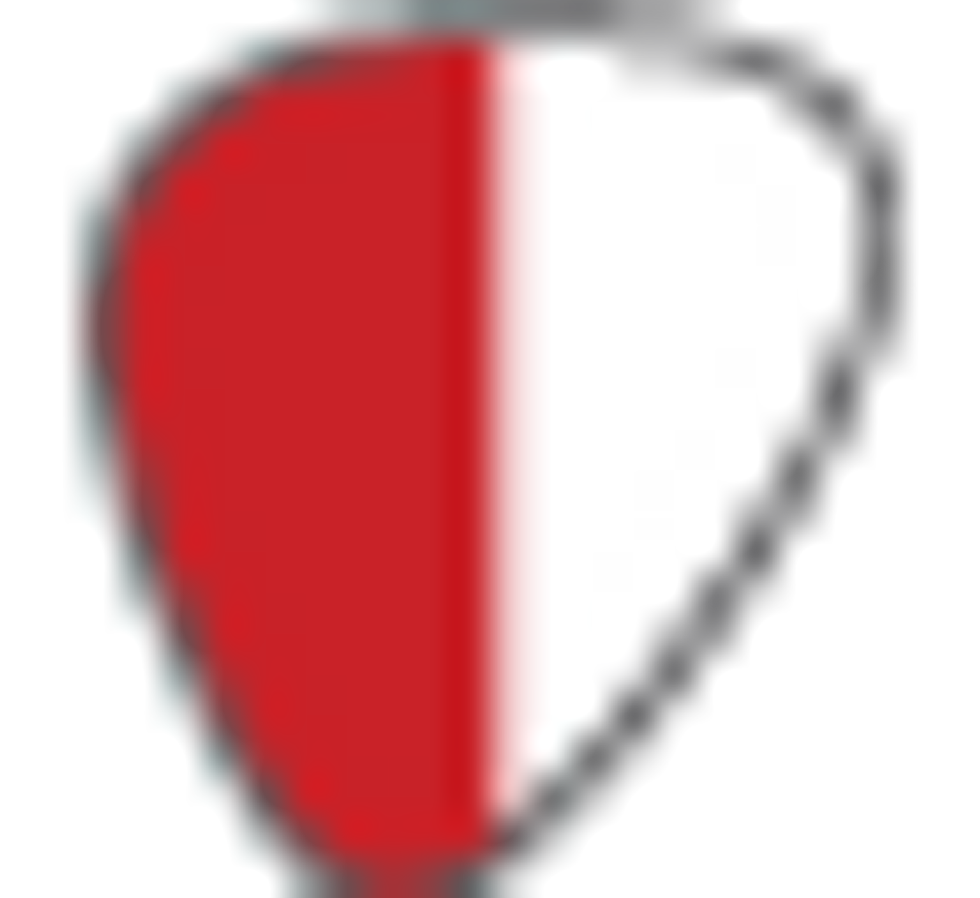 Build: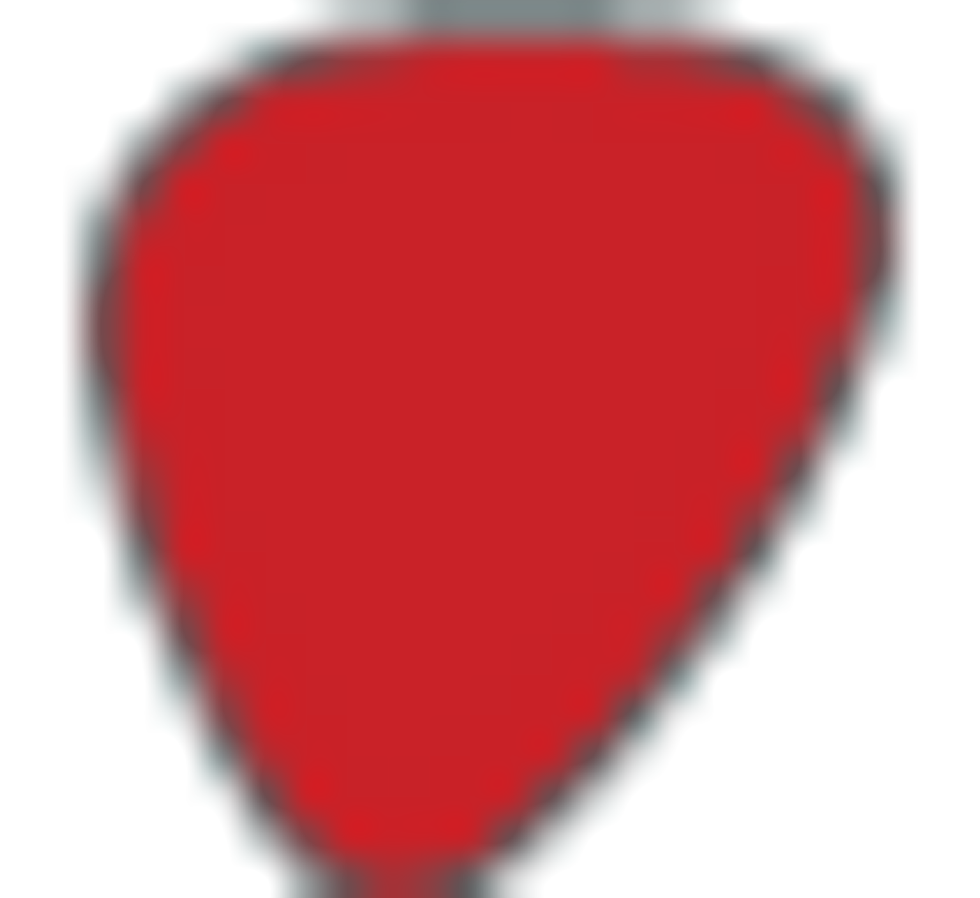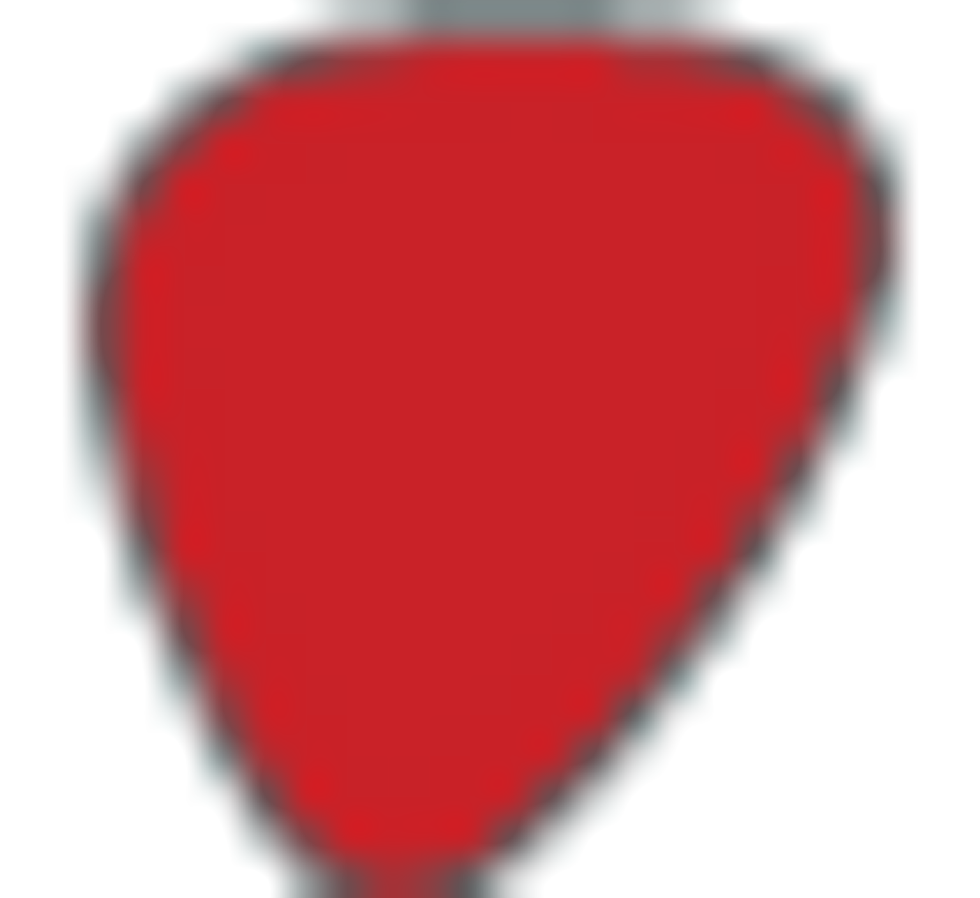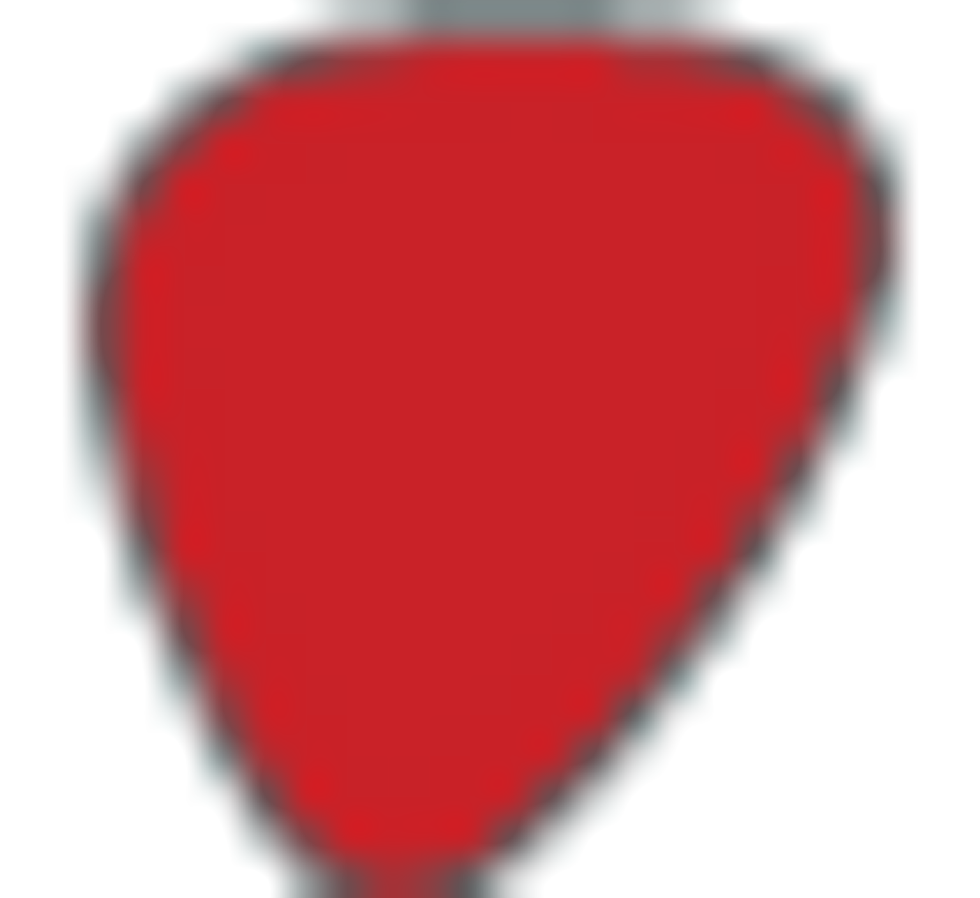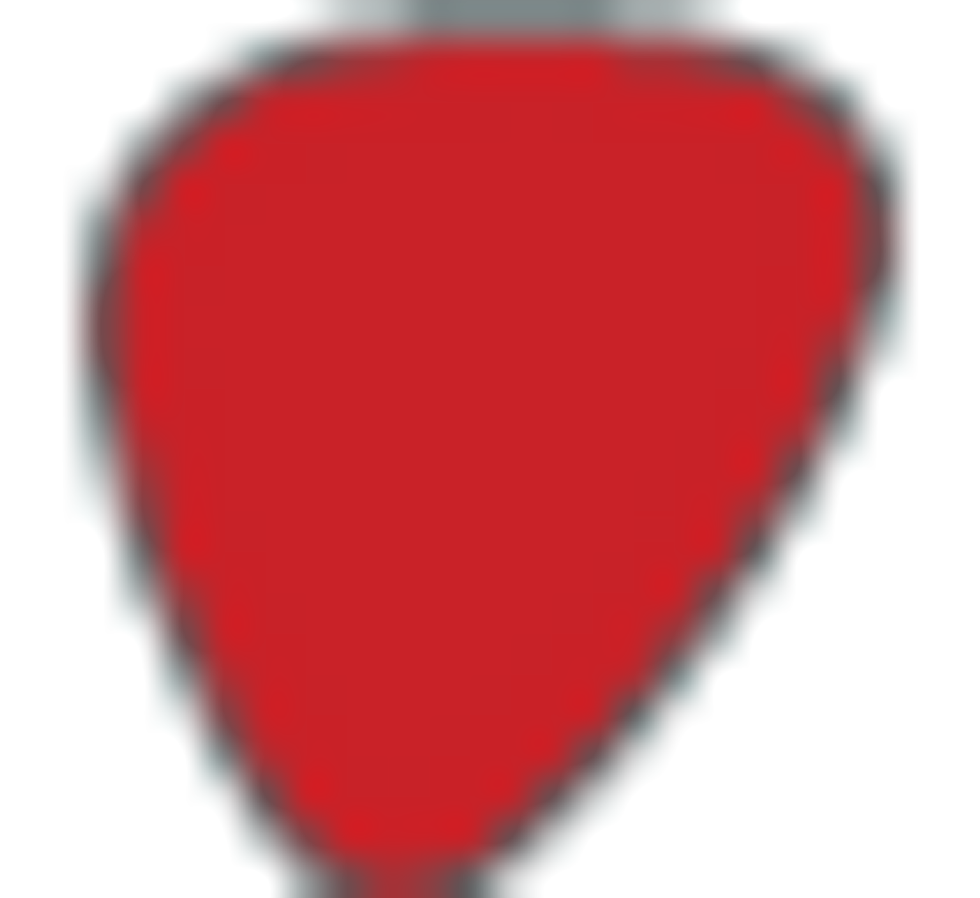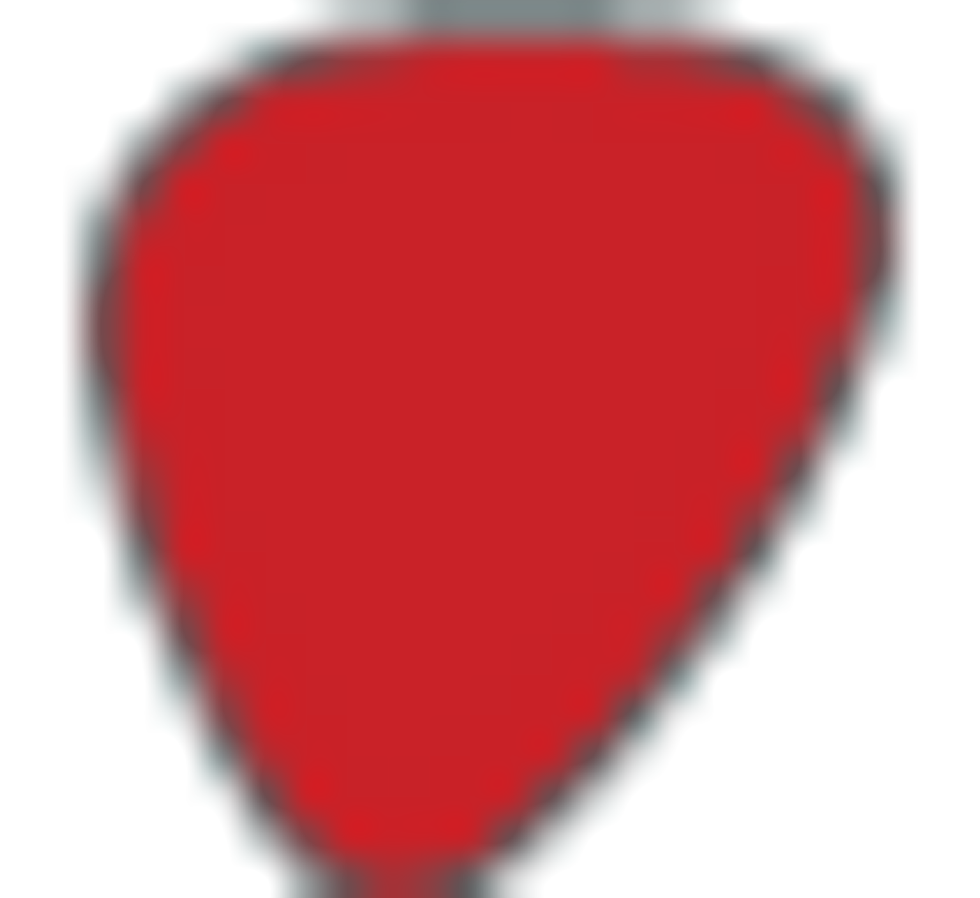 Value: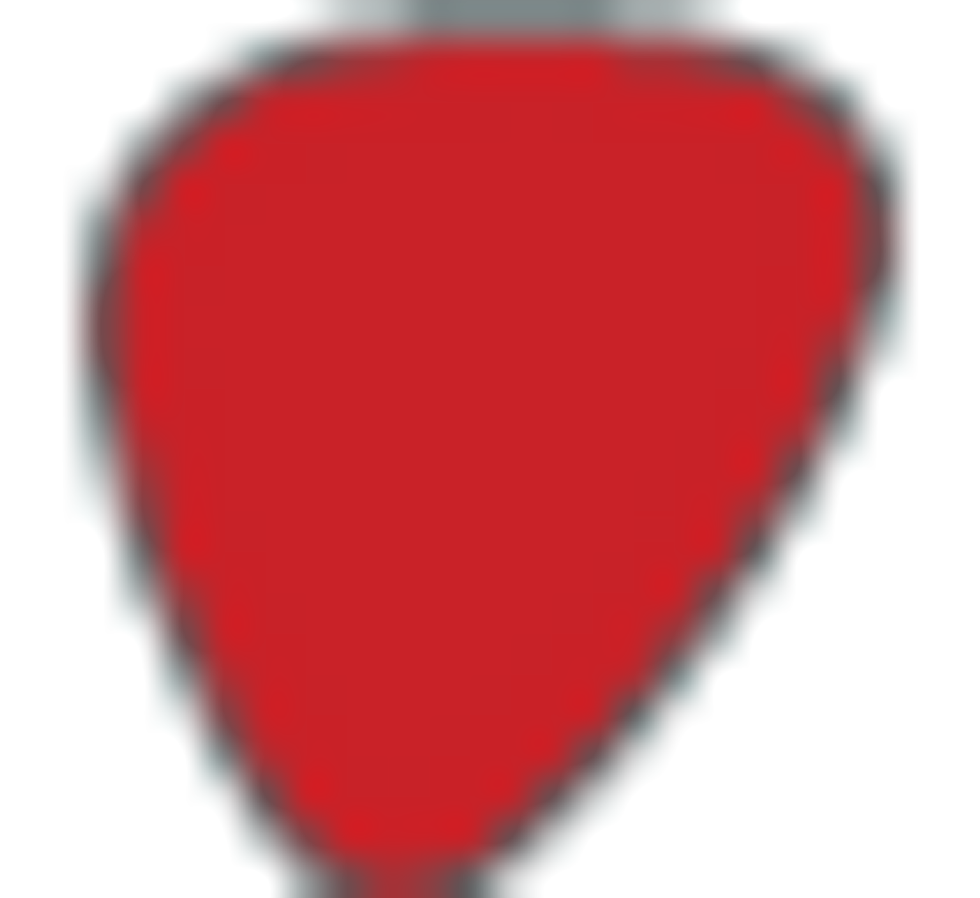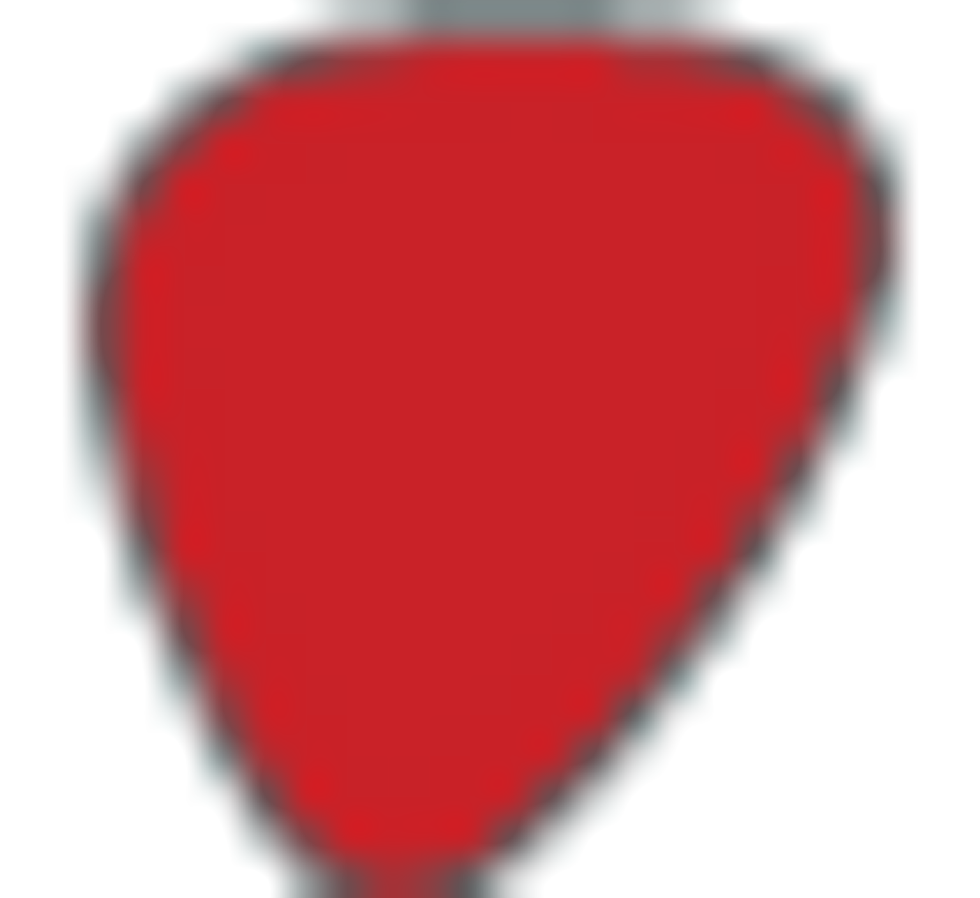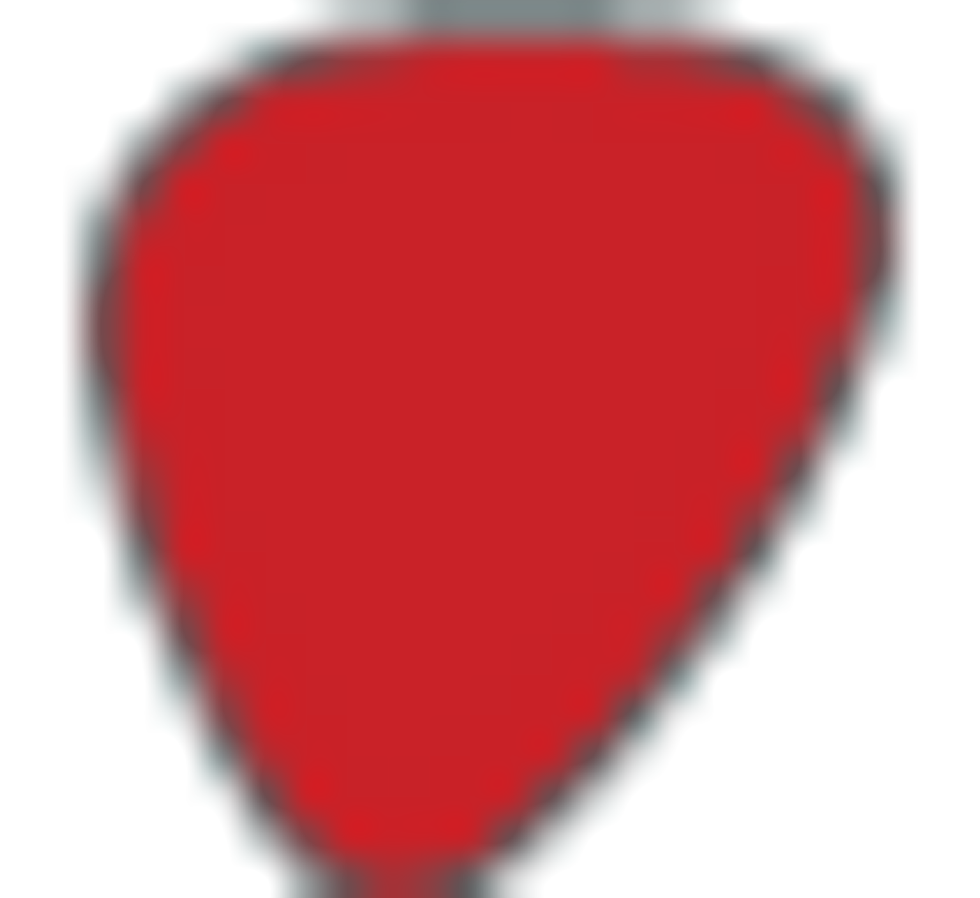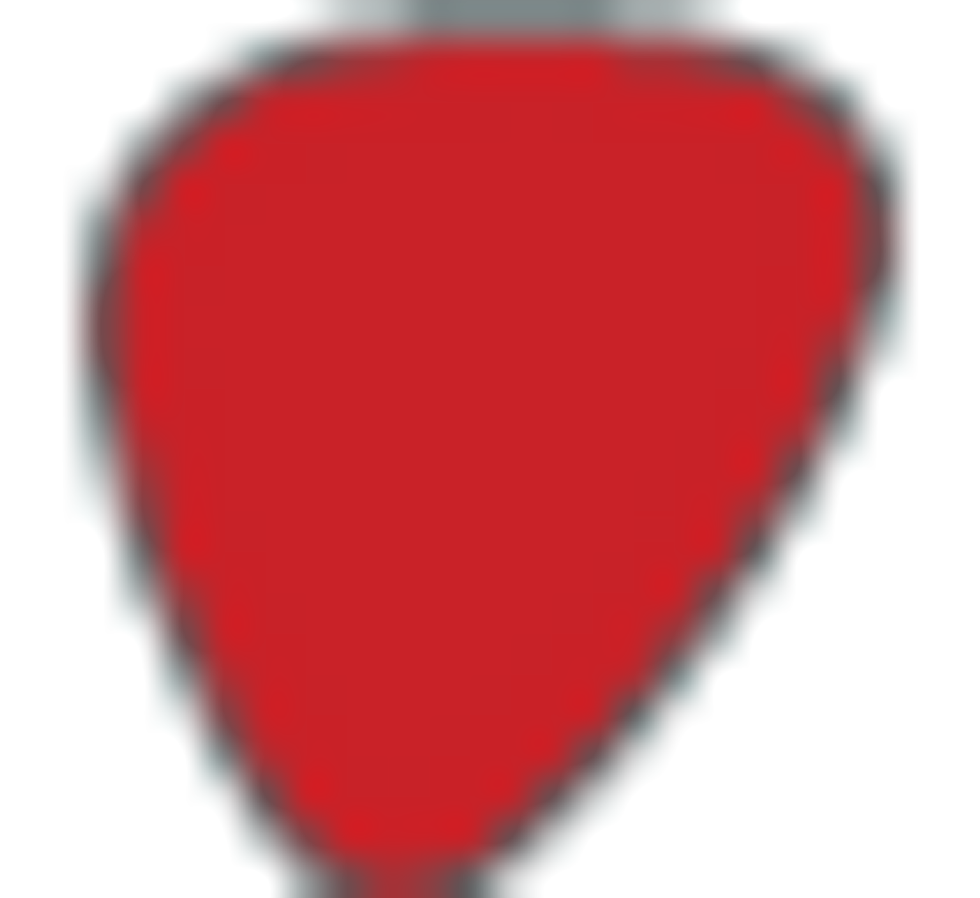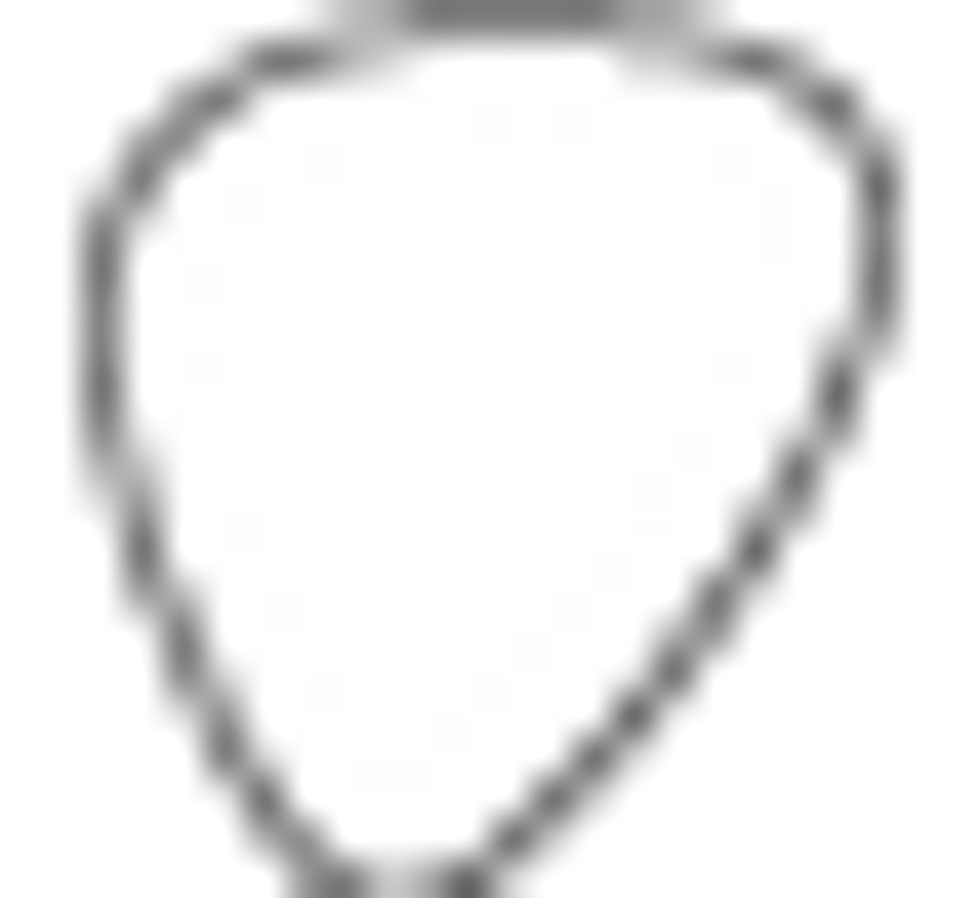 Street:
$2,600
Company
m-tone.com
Plugging into a bigger, more powerful Dean Markley CD60, it was easy to coax monstrous Live at Leeds tones that retained all the character and definition you get from a smaller amp. The bigger amp also revealed how well the Slipstream works for chunkier rock rhythms. At the amp's highest gain levels, the bridge pickup has the satisfying thickness you'd expect from a humbucker, but with a more percussive high-end snap. The guitar also seems to have endless energy and sustain, which can inspire a teetering-onfeedback search for weird-but-musical sounds to match its unusual styling. By bending one or more strings behind the nut, I generated some eerie howls and awesome layered throbbing sounds. The headstock's sharp drop-off behind the nut and the lack of a string tree made this easy, and the locking tuners stayed in tune well. So in addition to being a red-hot rock guitar, the Slipstream is also a great playground for experimentalists.
The Verdict
While the Slipstream's adventurously artful shape and finish can get you excited about new sonic possibilities made possible with its appointments, this instrument also delivers classic P-90 sounds with aplomb—from Pete Townsend's roar to round, jazzy leads. But even when plying classic waters, you just might feel inspired to take musical leaps you might not have taken with a more traditional guitar. The pickups, balance, and playability just inspire confidence. The Slipstream is a good value, too. While it's not inexpensive, you get an extraordinary handbuilt instrument with top-quality tone woods and components for the price of a high-end assembly-line guitar. Not everyone will care for its styling, but even if it's not to your taste from a visual standpoint, the Slipstream's expressiveness as an instrument is sure to influence yours as a player.