Bona fide luthiers aren't the only ones who can play mod scientist! Check out these uniquely outfitted and updated axes, created by PG readers.
Mark Herndon
Greetings Gracious Guitar Gods: I present "The Mutant Dairy Product!" Don't laugh, it's still the guitar that I judge all my other guitars by. It started life in 1983 as an unassuming white Kramer Striker, but then this happened … actually, it happened over a period of a few decades.
The neck is a custom-colored DiMarzio that started off pink but has "aged" to more of an orangey-pink at this point. The wiring is what makes the Mutant special. There is no sound/noise this thing can't make. The bridge pickup is a Duncan JB from 1987, and the neck pickup (housed in a lovely mother-of-toilet-seat custom pickguard) is a Mighty Mite Motherbucker triple-coil 'bucker. The neat thing about the Motherbucker is that every coil is wired like a single-coil pickup, and all three coils attach to their own Strat-style 5-way blade switch on the lower horn. This allows the JB to be wired to a coil-tapping push-pull volume knob for single-coil sounds and, yes, the eyeball is a functioning tone knob. A standard 3-way toggle rounds out the electronics … lots of options! The paint job is a work in progress: constantly evolving, constantly changing.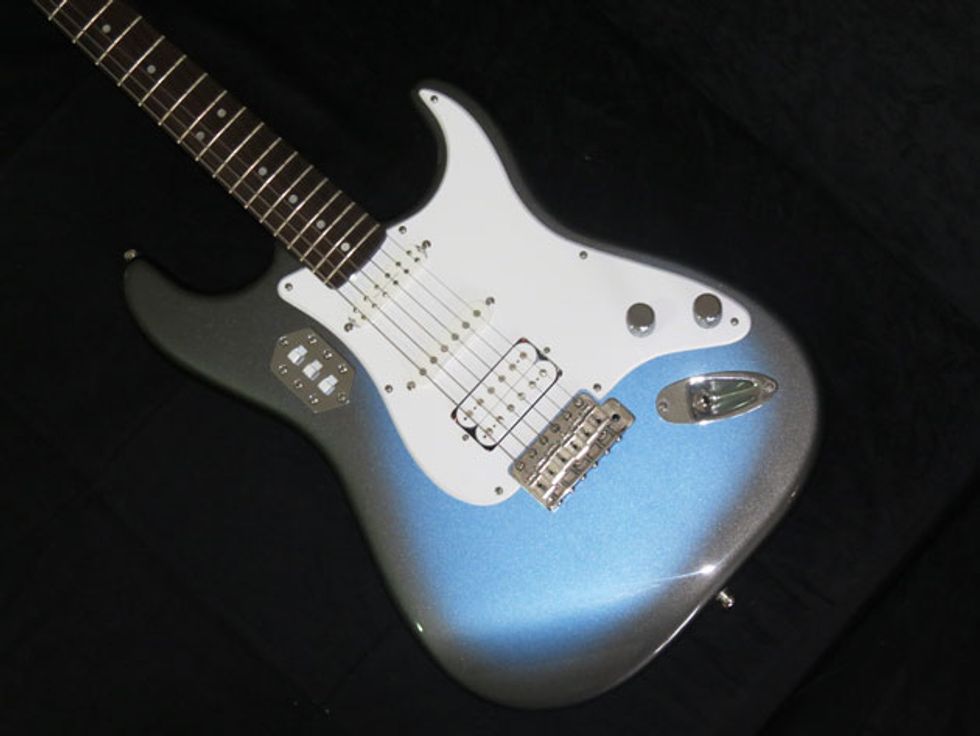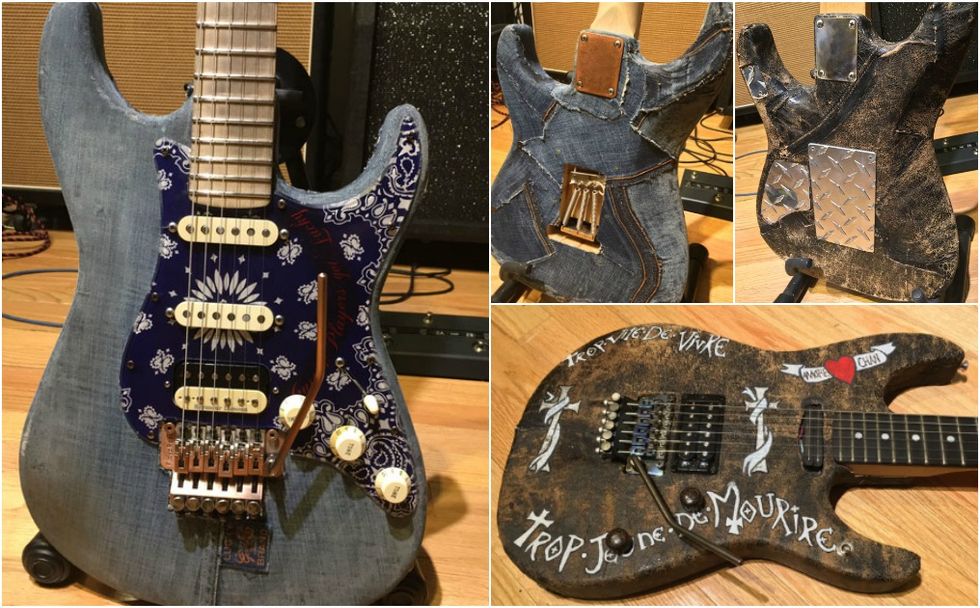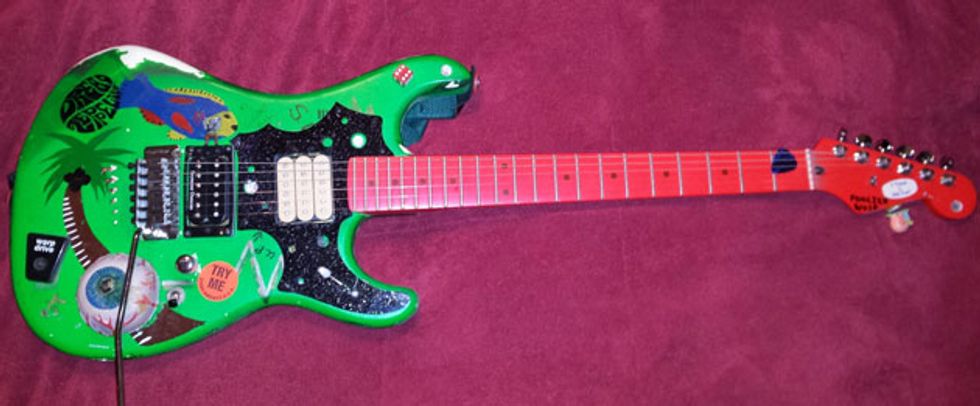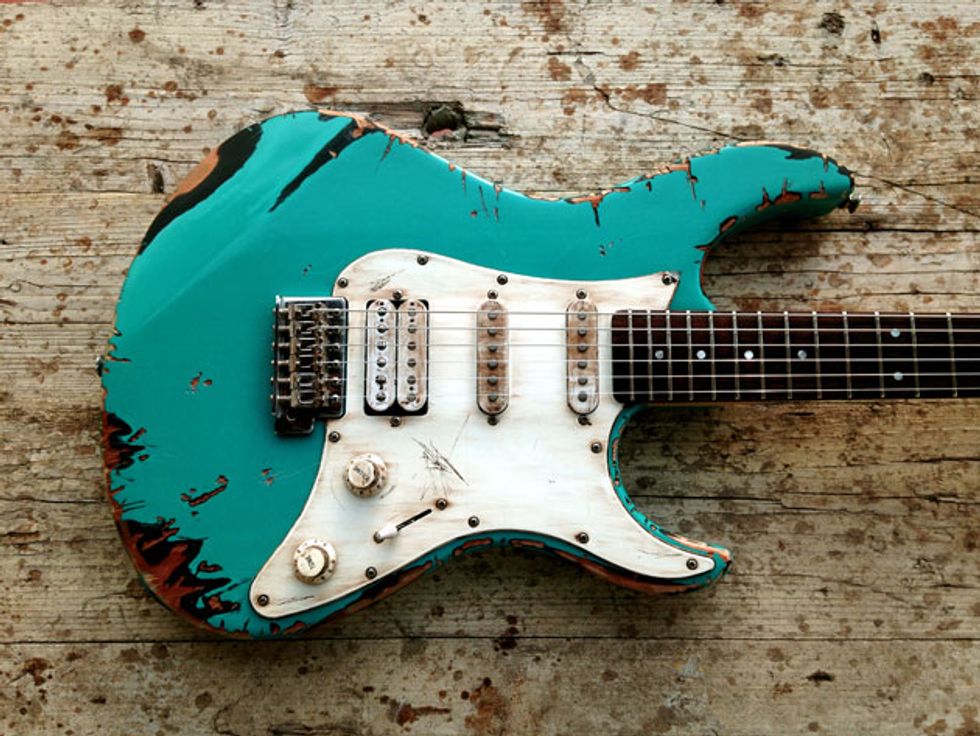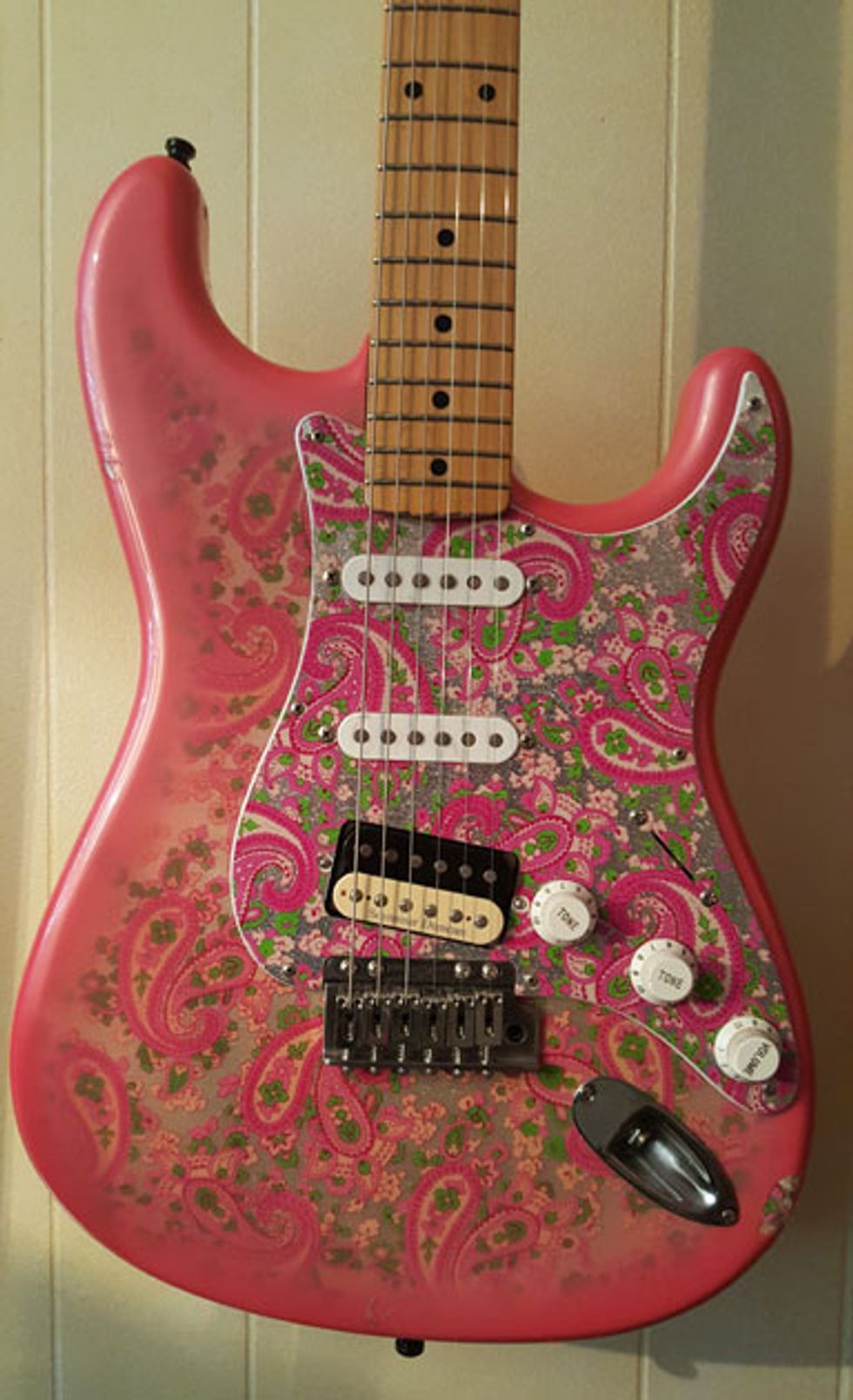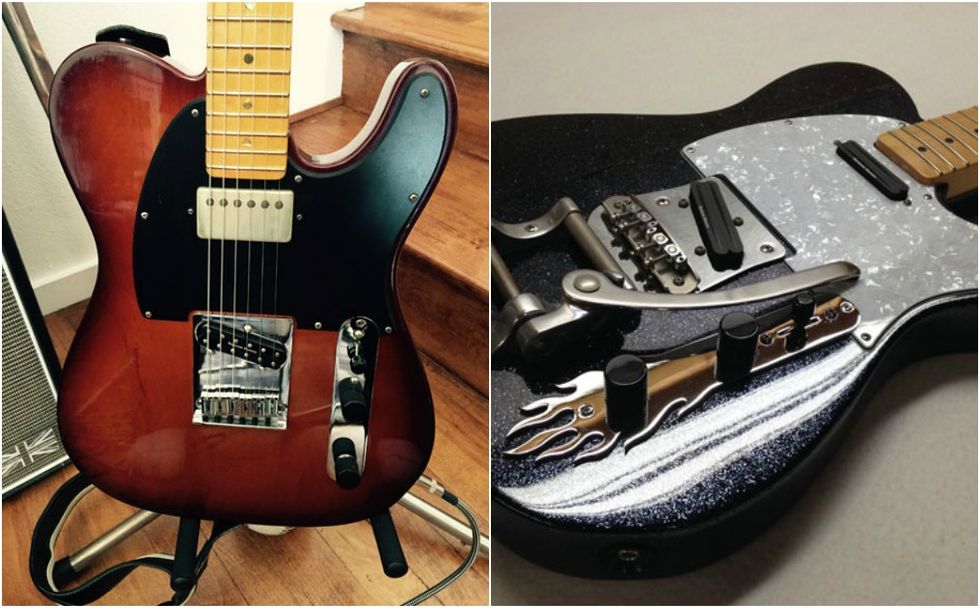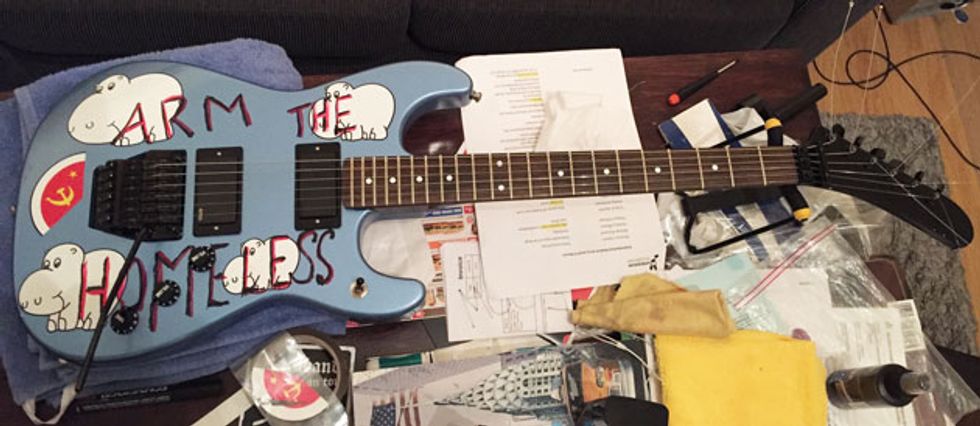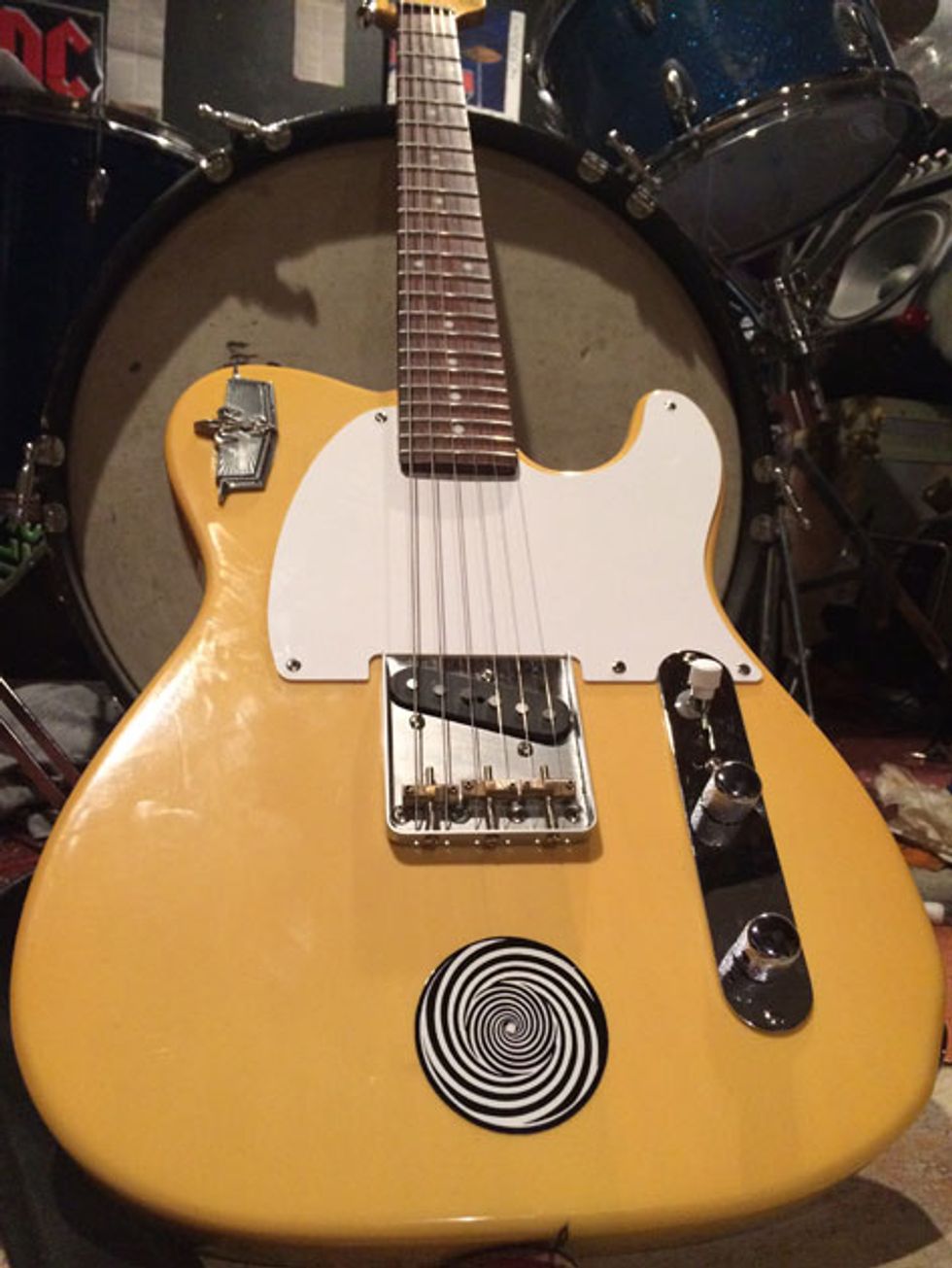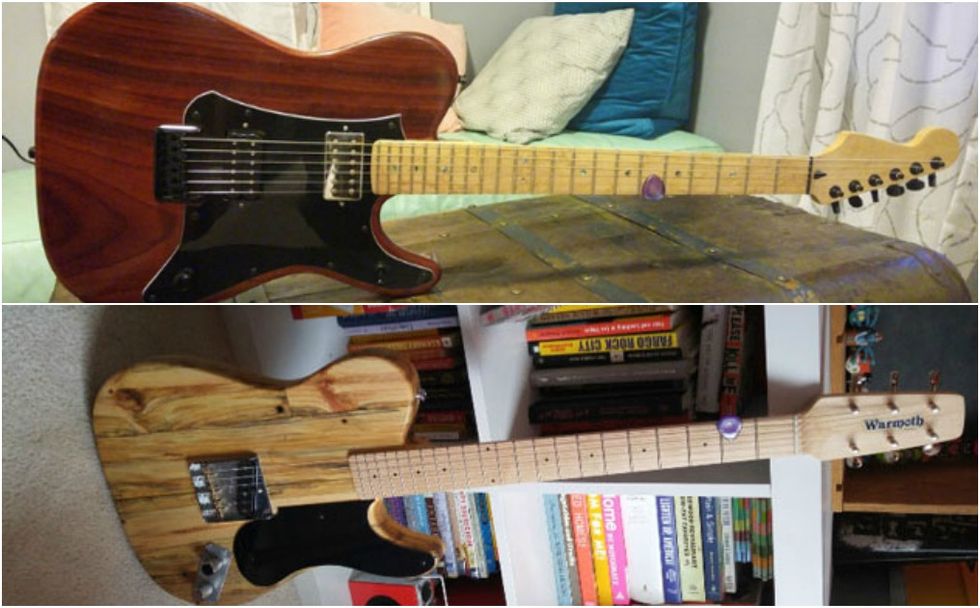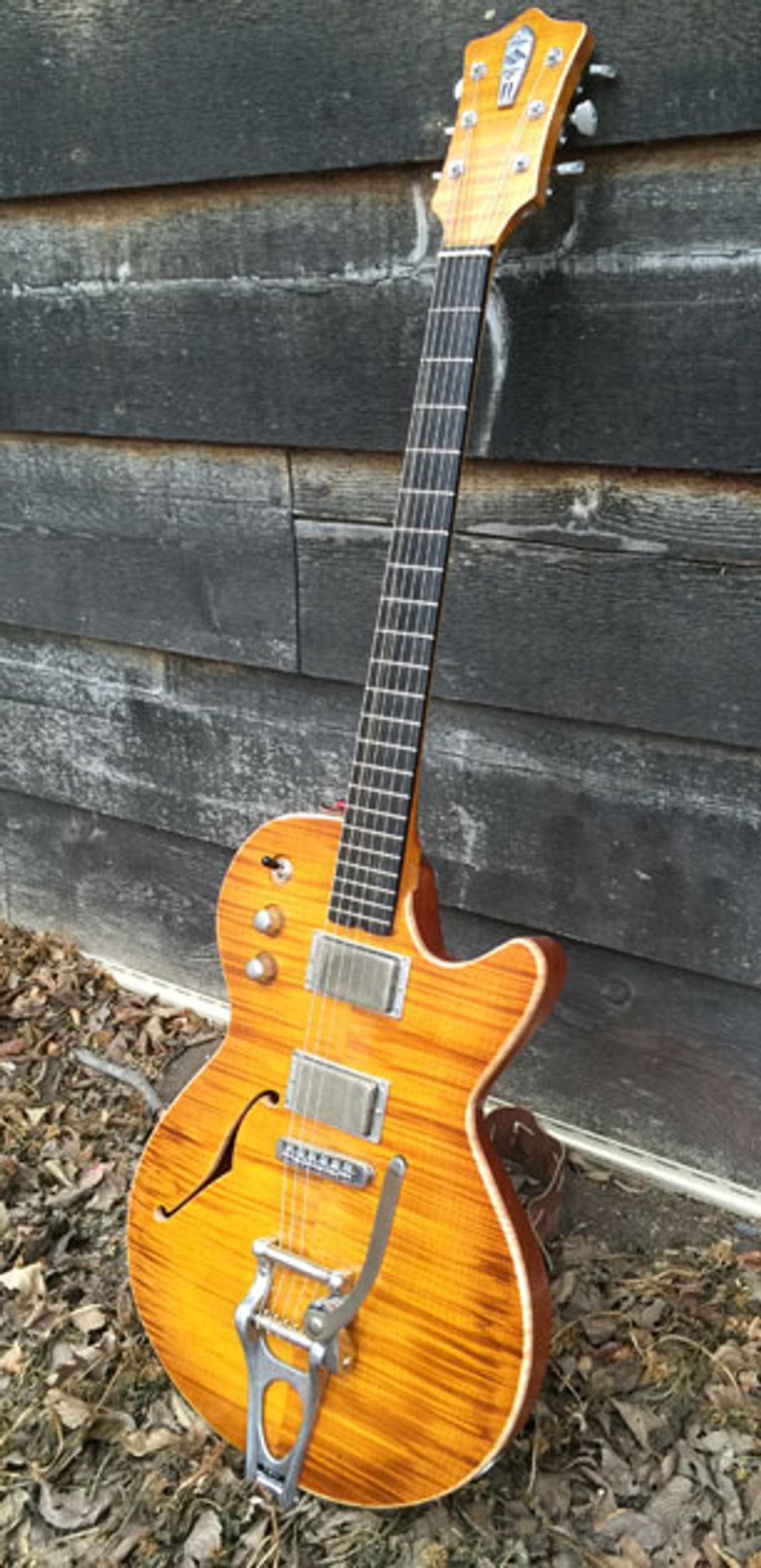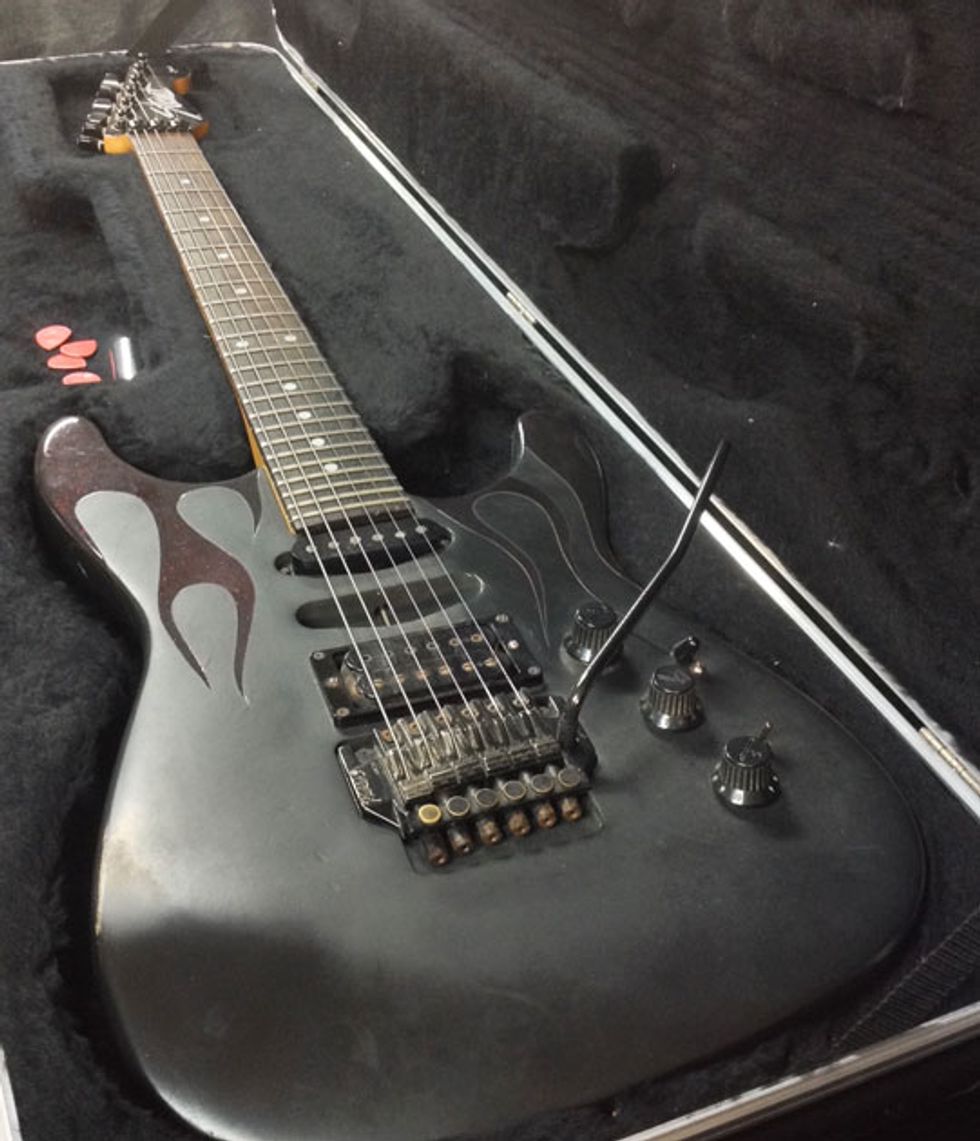 Each year we ask our readers to submit their baddest and boldest creations. Your projects never cease to amaze us, so we have to share them with the masses! Ogle these eye-popping mods from around the world, and be inspired.