Bona fide luthiers aren't the only ones who can play mod scientist! Check out these uniquely outfitted and updated axes, created by PG readers.
Jesse Bates
Hey all, this is my Vintage Reissued Series V2 (made by a U.K. company I don't know a whole lot about). She's my Telecaster turned Esquire. Electronics-wise, everything is new: CTS 250k pots, Orange Drop caps, a Fender Texas Special pickup and, of course, all the wiring. The circuit is traditional Esquire-style for positions 1 and 2, with the Eldred "cocked wah" mod in position 3. A pair of vintage-domed knobs, vertigo sticker, and an old Caprice emblem complete the package.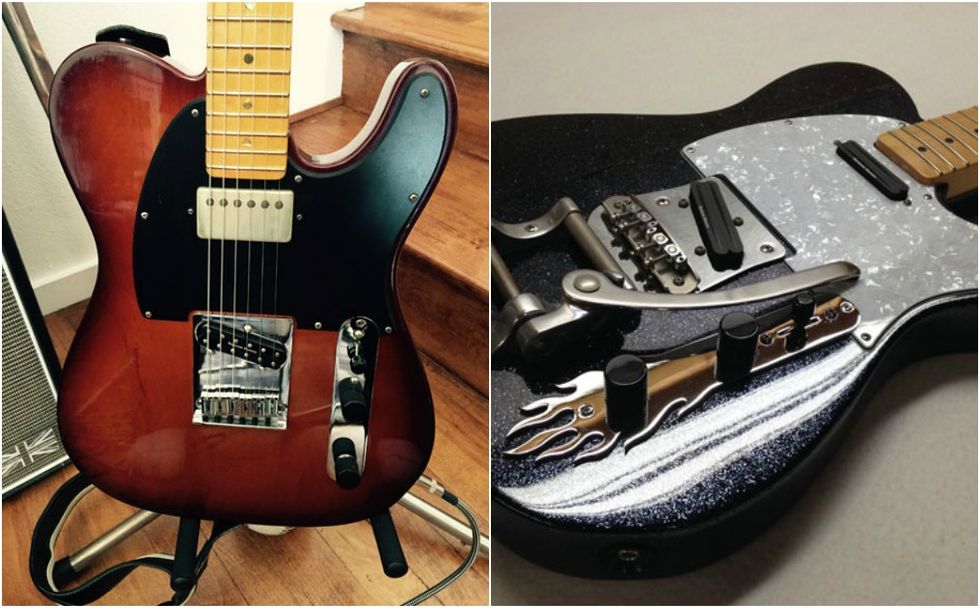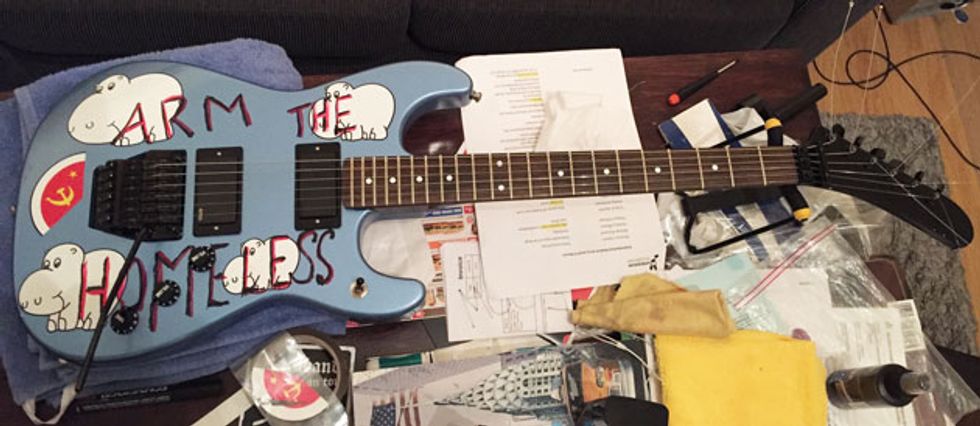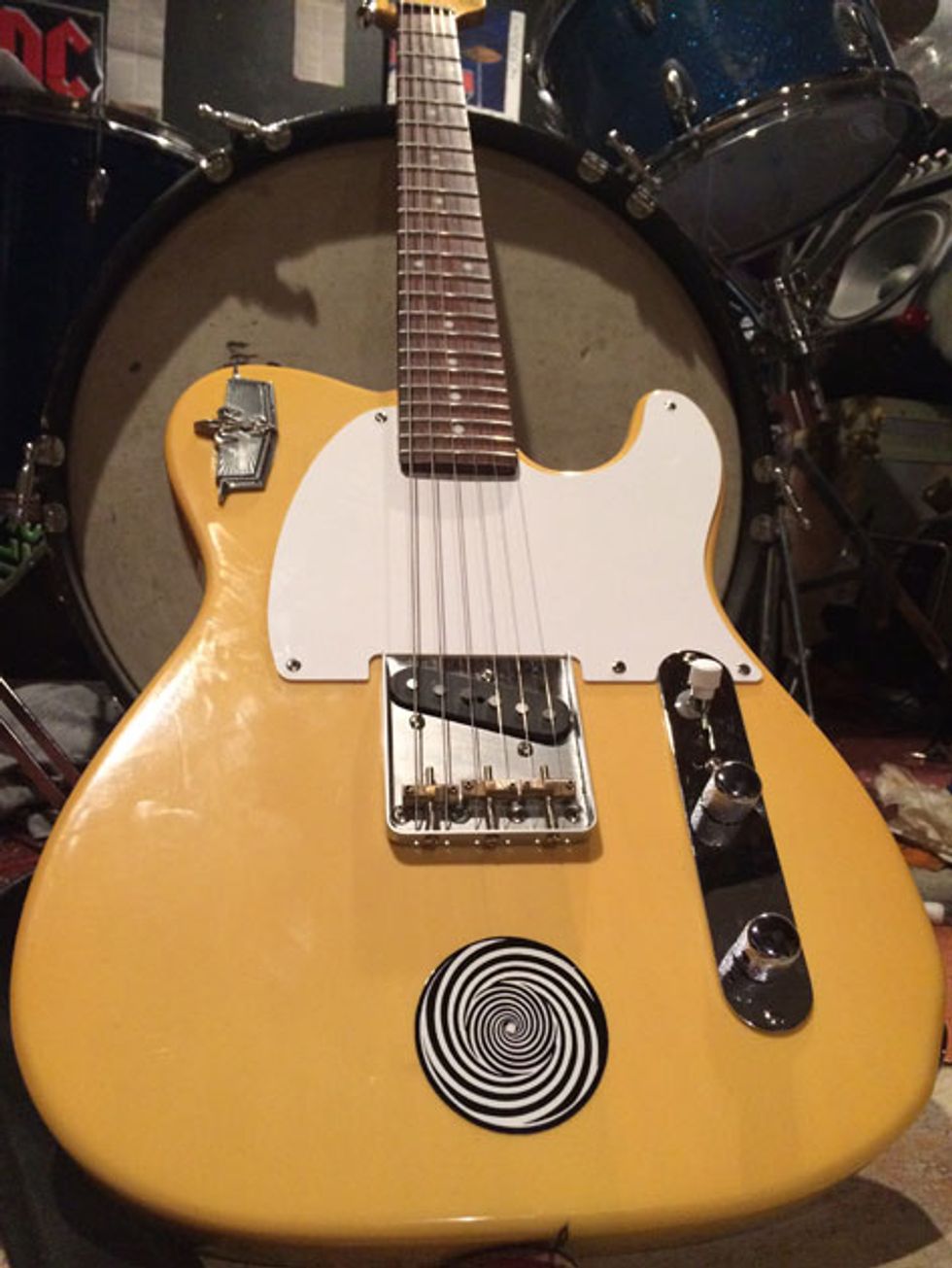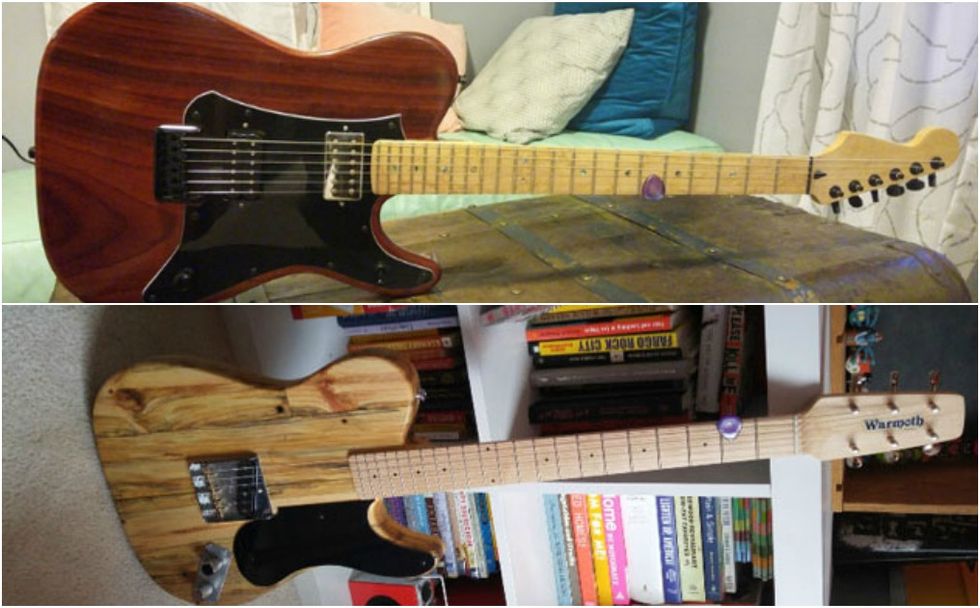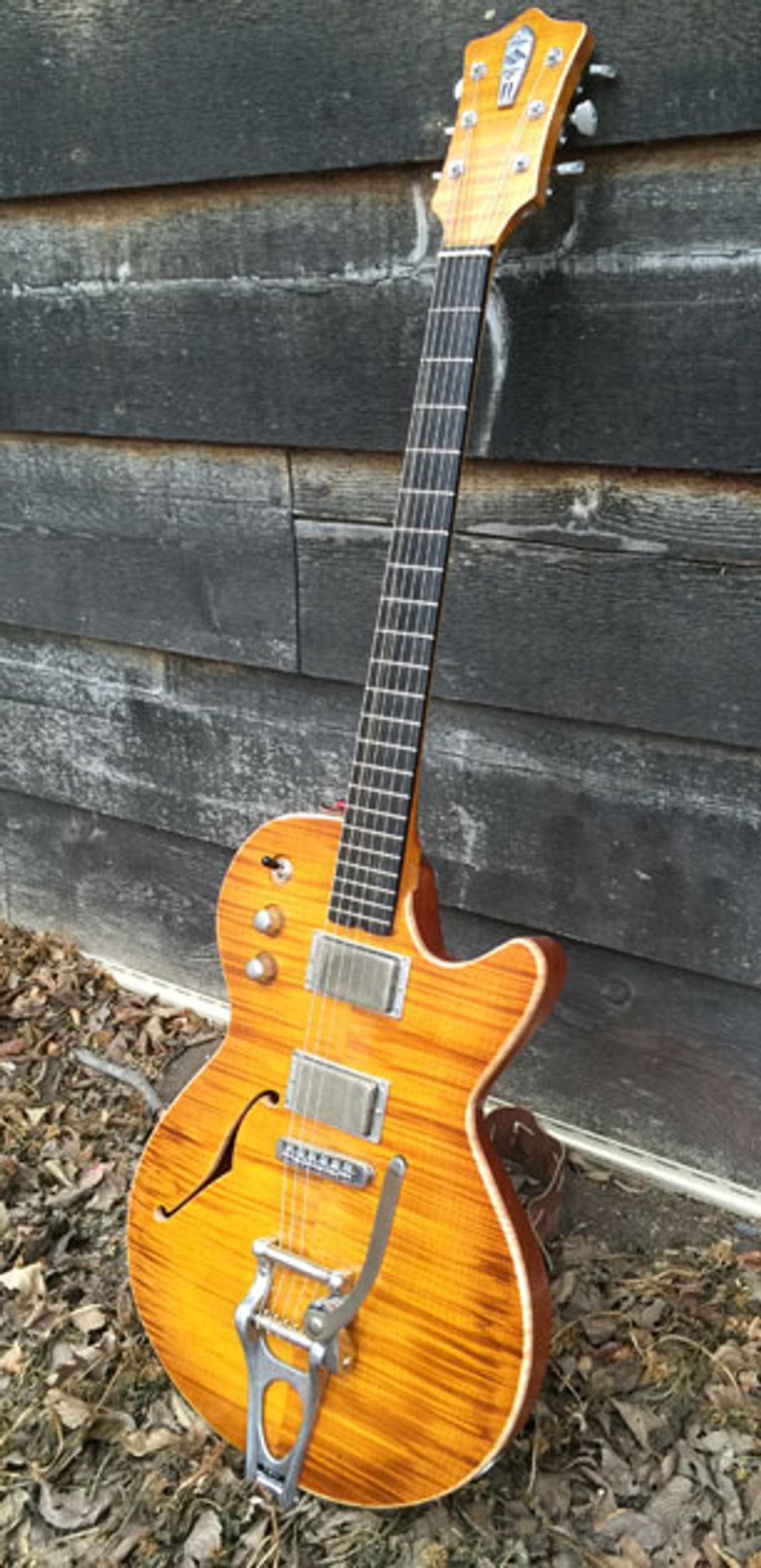 Each year we ask our readers to submit their baddest and boldest creations. Your projects never cease to amaze us, so we have to share them with the masses! Ogle these eye-popping mods from around the world, and be inspired.