Bona fide luthiers aren't the only ones who can play mod scientist! Check out these uniquely outfitted and updated axes, created by PG readers.
Troy Danelke
Hi PG! Here are a few Teles I built. The first is made from a single piece of African orange padauk. It features a Mighty Mite neck with jumbo frets and reverse headstock, locking tuners, a DiMarzio Super Distortion in the bridge, and a GFS Dream 180 in the neck. The only controls are a 3-way switch and a volume knob with a coil tap. I also made the pickguard.
The second guitar is a "Snakehead Tele." The neck is from Warmoth and the headstock has Grover vintage-style tuners. The body has an aspen back and its front is made from a pine pallet I got from work. It sports a single Lollar J Street pickup sitting in a Fender brass-barrel bridge. The controls are a volume and a tone. I made the control cover and jack plate from an electrical socket cover pounded flat with a hammer.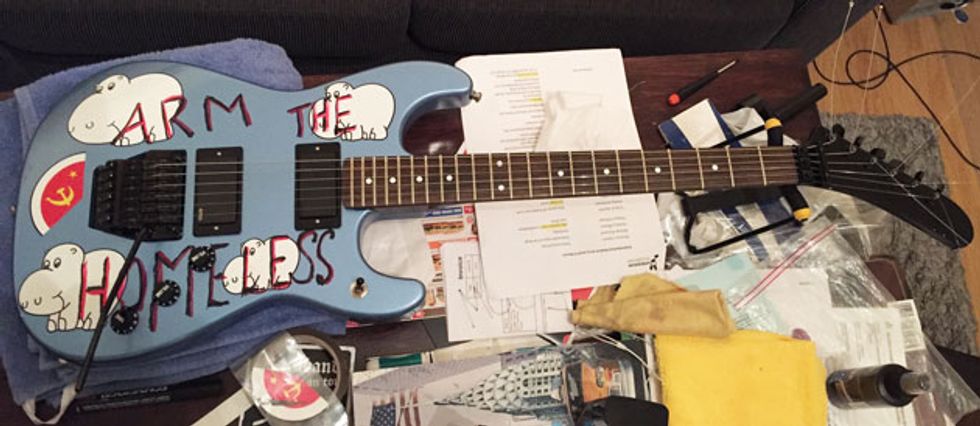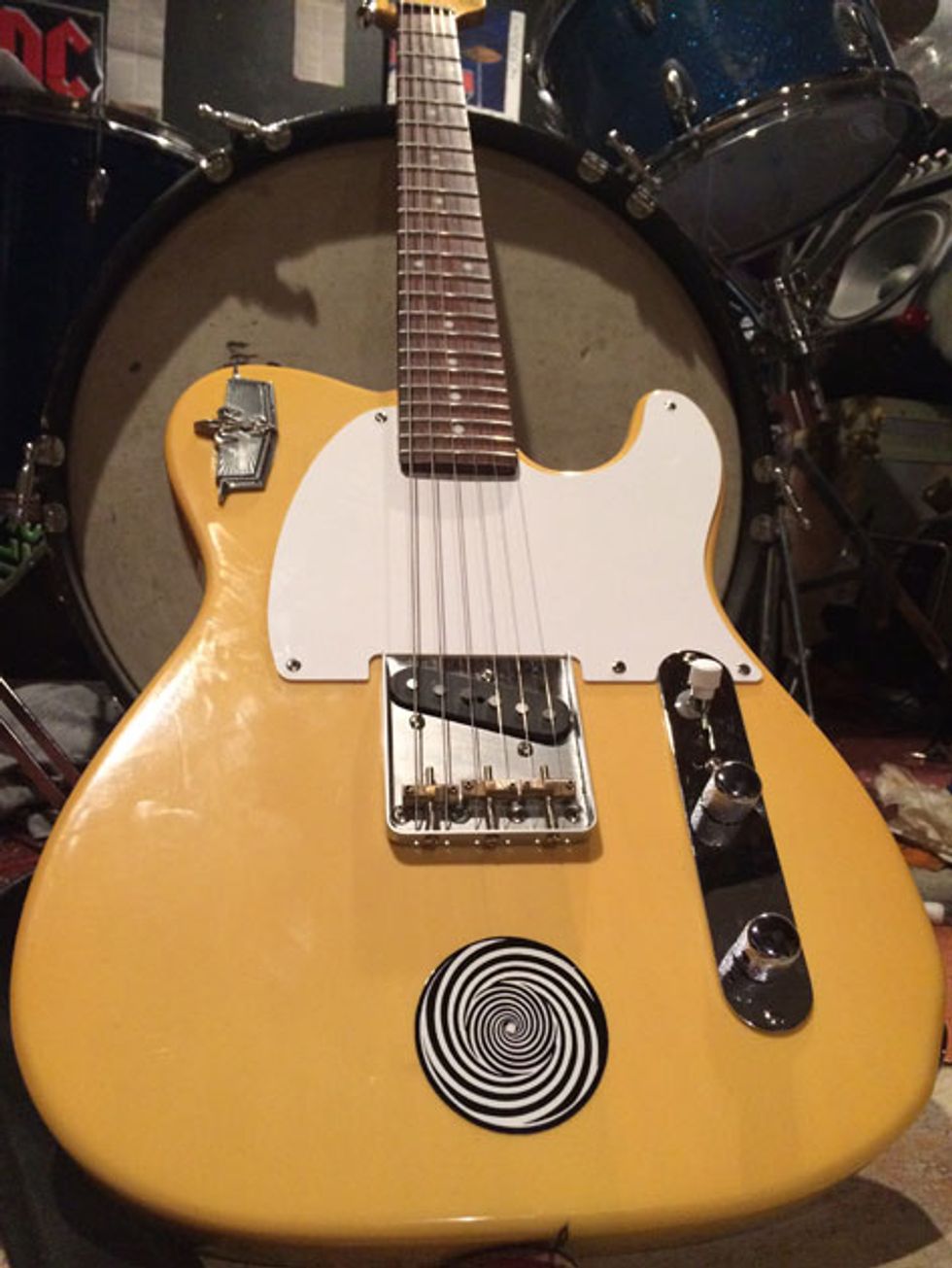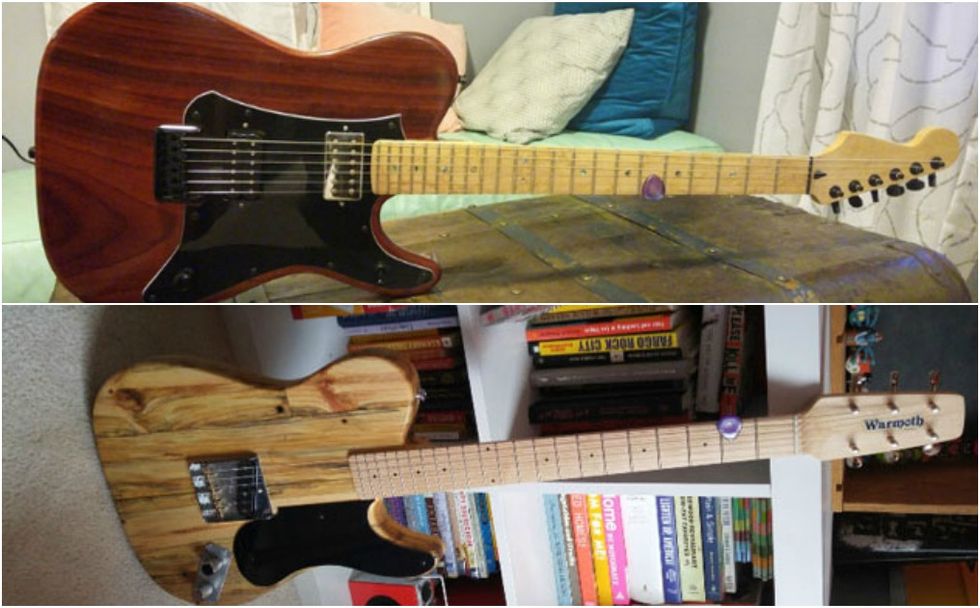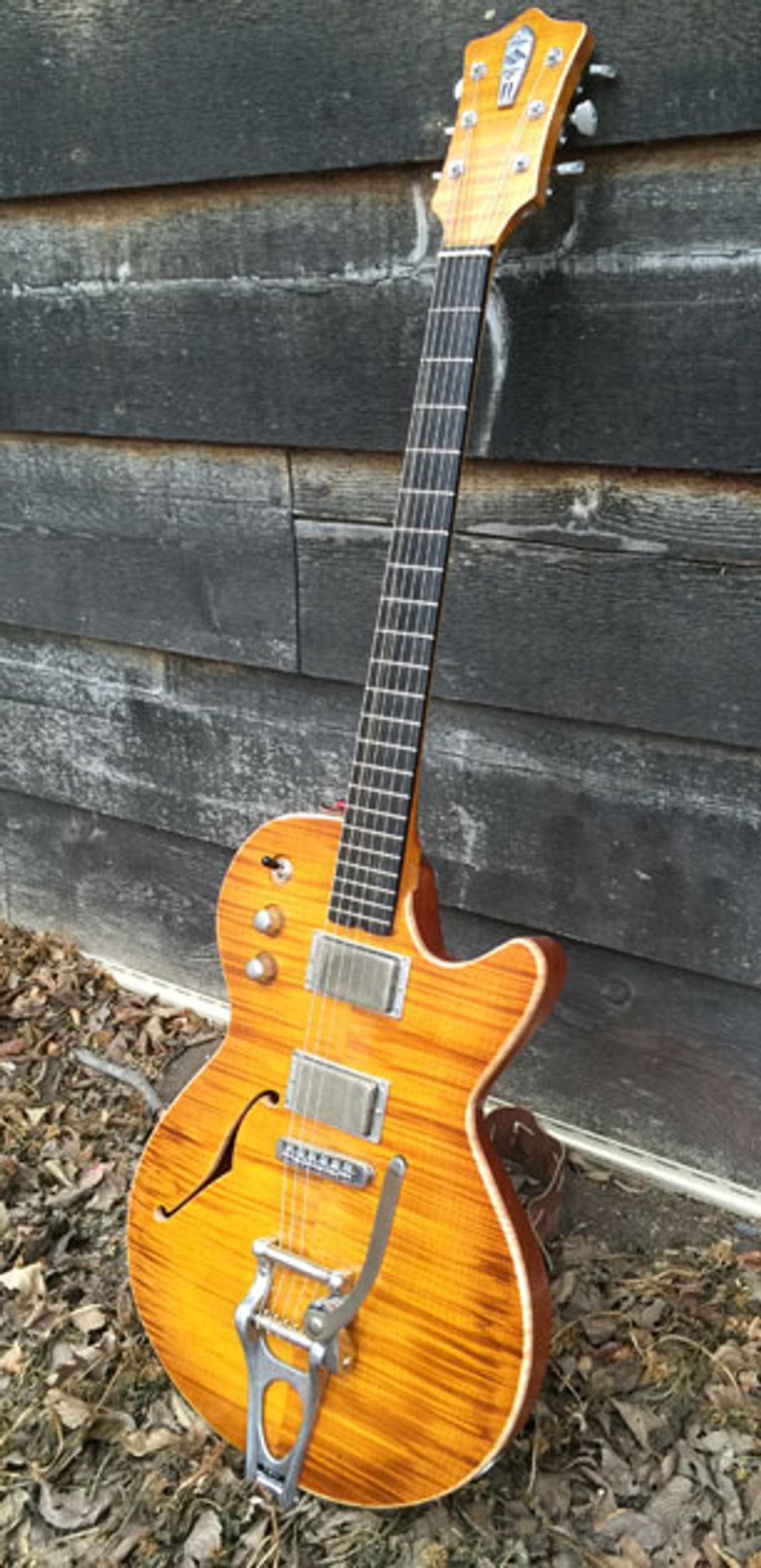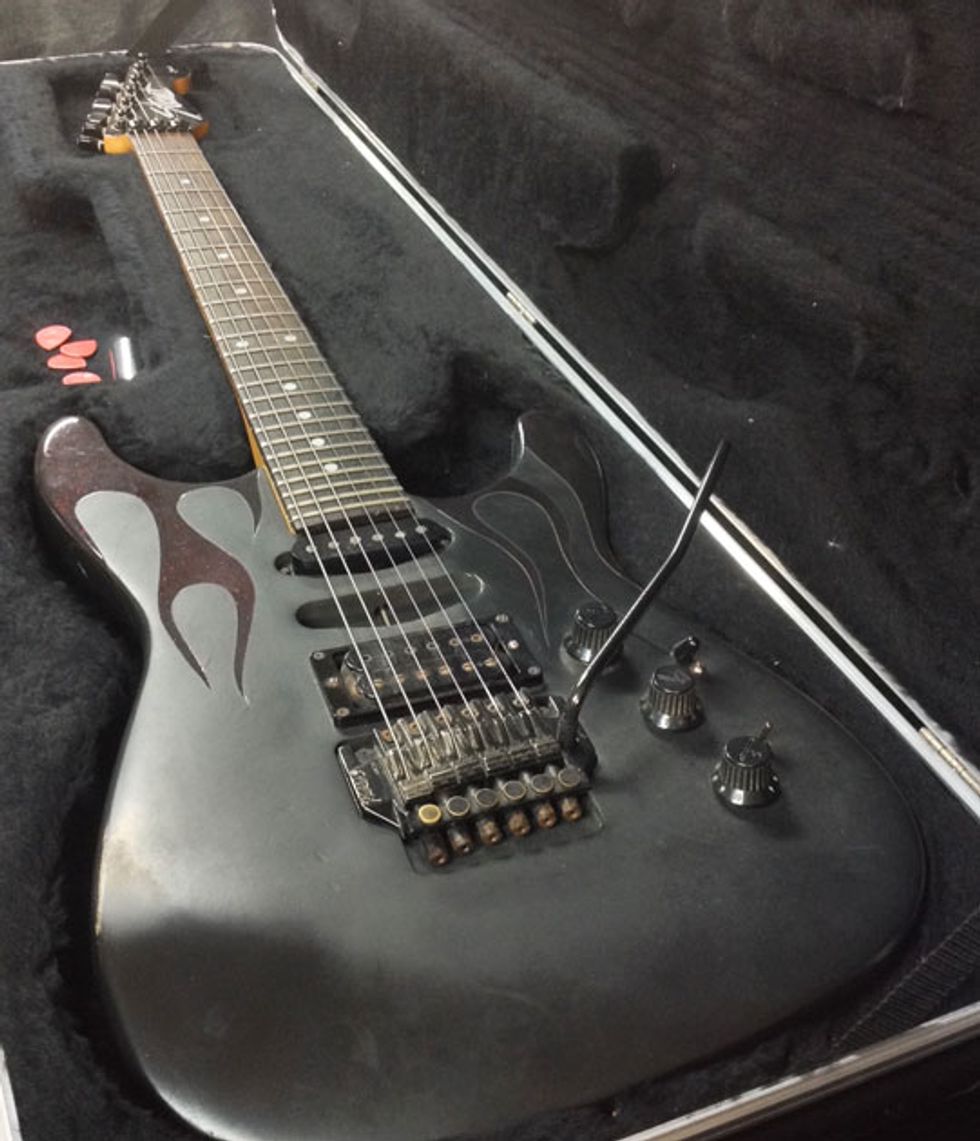 Each year we ask our readers to submit their baddest and boldest creations. Your projects never cease to amaze us, so we have to share them with the masses! Ogle these eye-popping mods from around the world, and be inspired.