Neil Young's "Live at the Cellar Door" Album Review
Young's songs stripped bare reveal a songwriter at his height.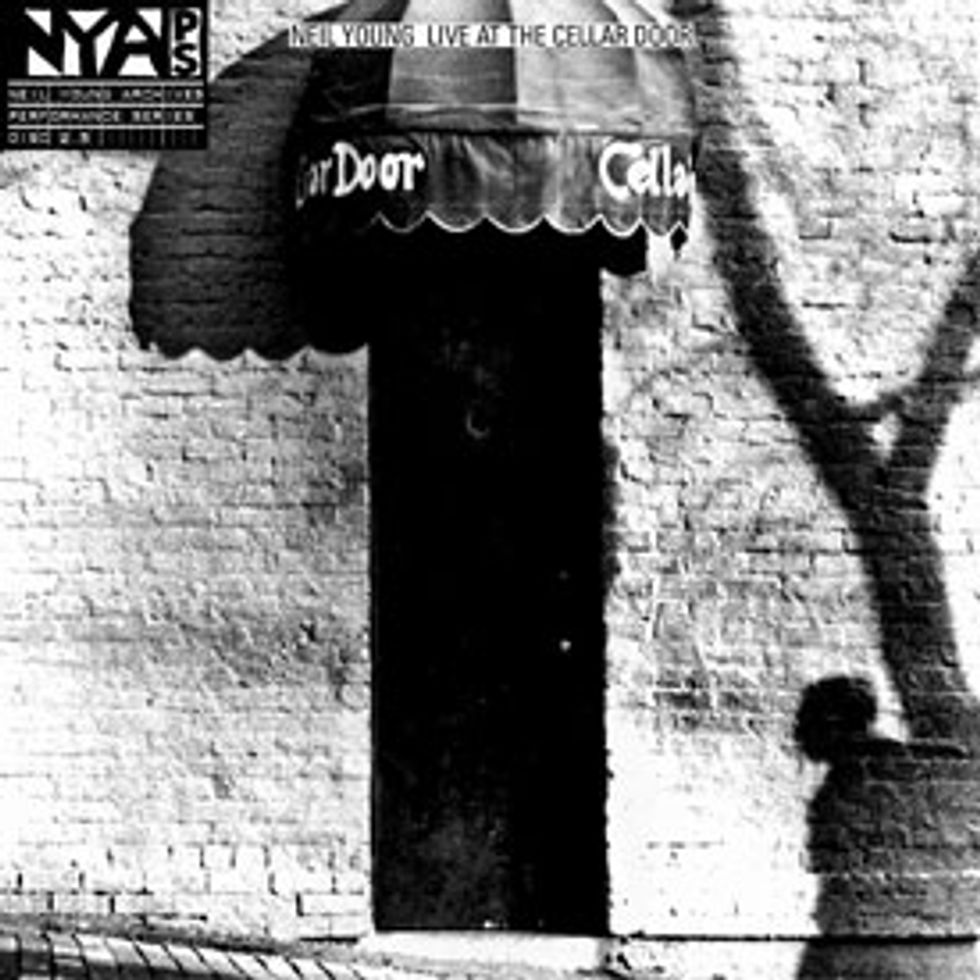 Neil Young
Live at the Cellar Door
WBR/Reprise Records


Even in a career defined by convulsive twists, 180-degree turns, stratospheric highs, and Phoenix-like ascents from the abyss, 1970 marks an extraordinary year for Neil Young. It would see release of an album many consider his masterpiece, After the Gold Rush. But in the 12 months leading up to that release, Young had toured with Crazy Horse (hot off recording the equally legendary Everybody Knows This Is Nowhere) and Crosby, Stills, and Nash. It's a miracle Young found time to breathe. And little wonder that Young would seek shelter from the strain and cacophony with the unannounced solo set captured here.
Live at the Cellar Door lacks some of the overt, punch-in-the-face power of an earlier Archives Series release, Crazy Horse at the Fillmore 1970, which showcases the feral explosiveness of Crazy Horse in high fidelity. But Cellar Door succeeds in revealing the bedrock solidity of Young's songs. His arrangements are as spare as Japanese calligraphy, and the payoff is an unfiltered look at Young's extraordinary songwriting gifts. It's hard not to get pulled into the tiny complexities that set Young apart from a million other dudes strumming acoustic guitar. The tense and mournful chords of "Don't Let It Bring You Down," for instance, performed here without the drum and piano accompaniment that define the Gold Rush version, parade an almost unfathomable depth of emotions and imagery before the listener—all in two minutes and 38 seconds. Guitar music may get louder, faster, and more complex, but it rarely gets this potent.
Must-hear track: "Don't Let It Bring You Down"