The Pacific Northwest alt rockers talk short-scale Fenders and Lakeland Ps.
Ben Gibbard tours with four 1970s Fender Mustangs with solid maple necks. (He likes their comfy 24" scale.) The Mustangs have had their pickup switches and tone controls removed, and a single volume knob controls both pickups. Tech Jesse Quitslund also replaced the tremolo springs with bolts, locking down the floating tailpiece.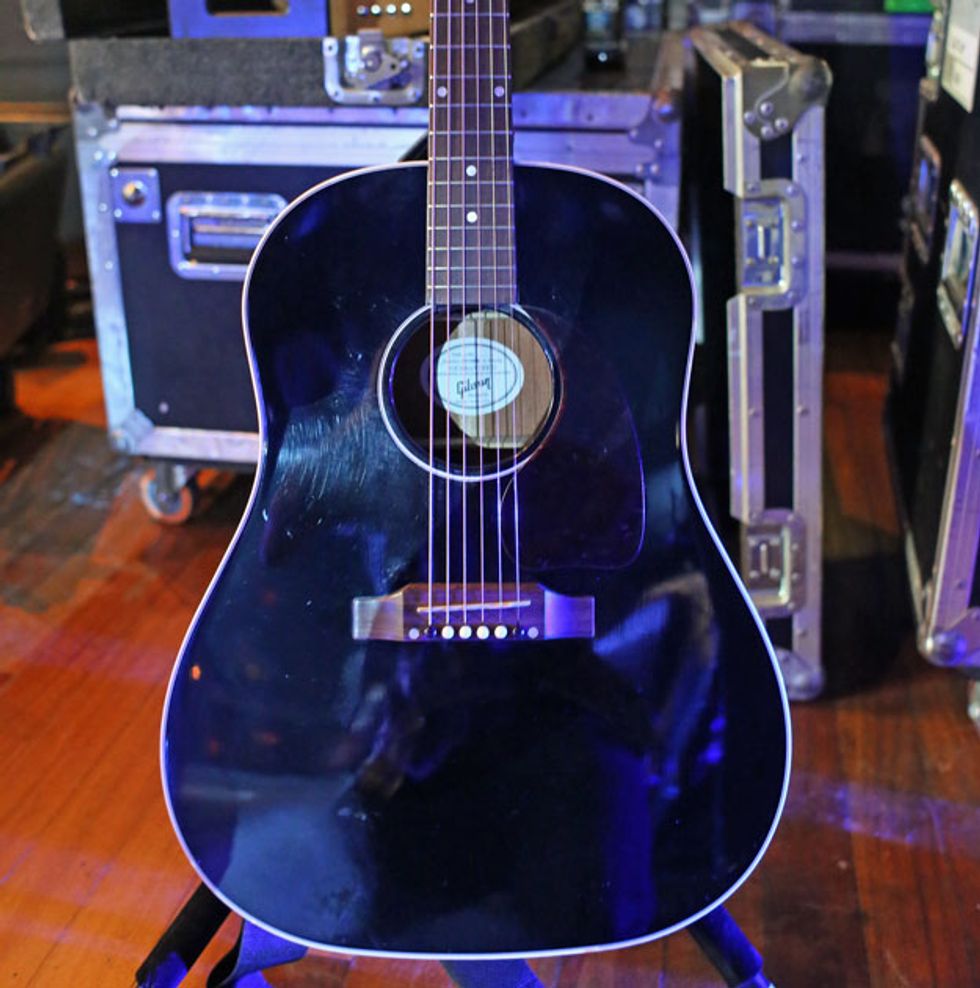 Special thanks to tech Jesse Quitslund, the man behind Acme Instruments.