Rig Rundown: Esmé Patterson
The up-and-coming singer-songwriter discusses her penchant for cheap guitars, her favorite ESP Ron Wood T-style, and the boutique-stocked pedalboard she built with her dad.
Patterson's manager decided it was time for her to step up to a more professional axe and gave her this ESP Ron Wood signature model. Due to the black-and-white color scheme, she dubbed this guitar "Cruella" and it has become her No. 1.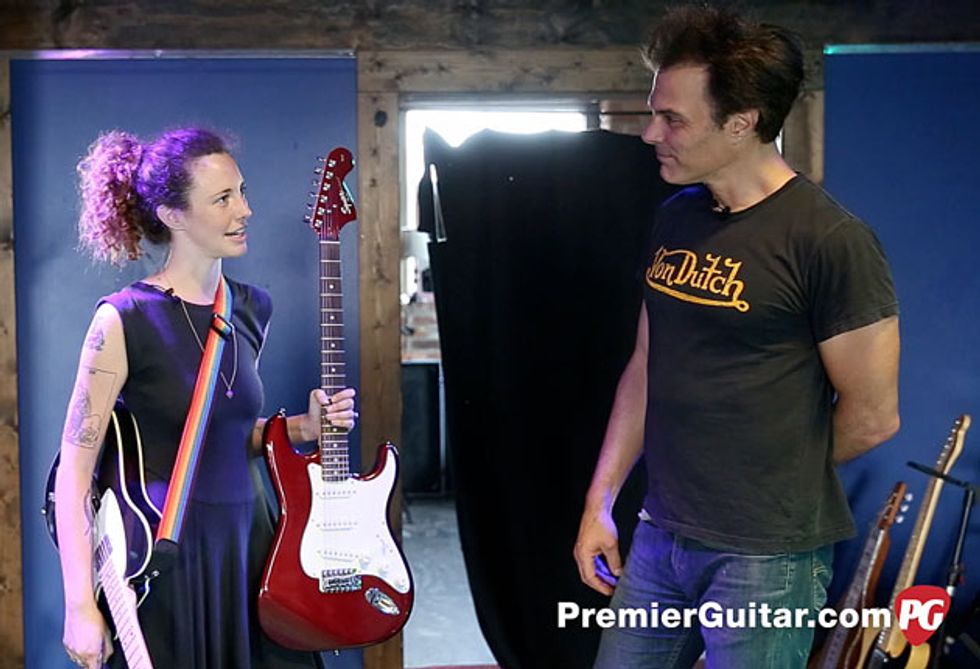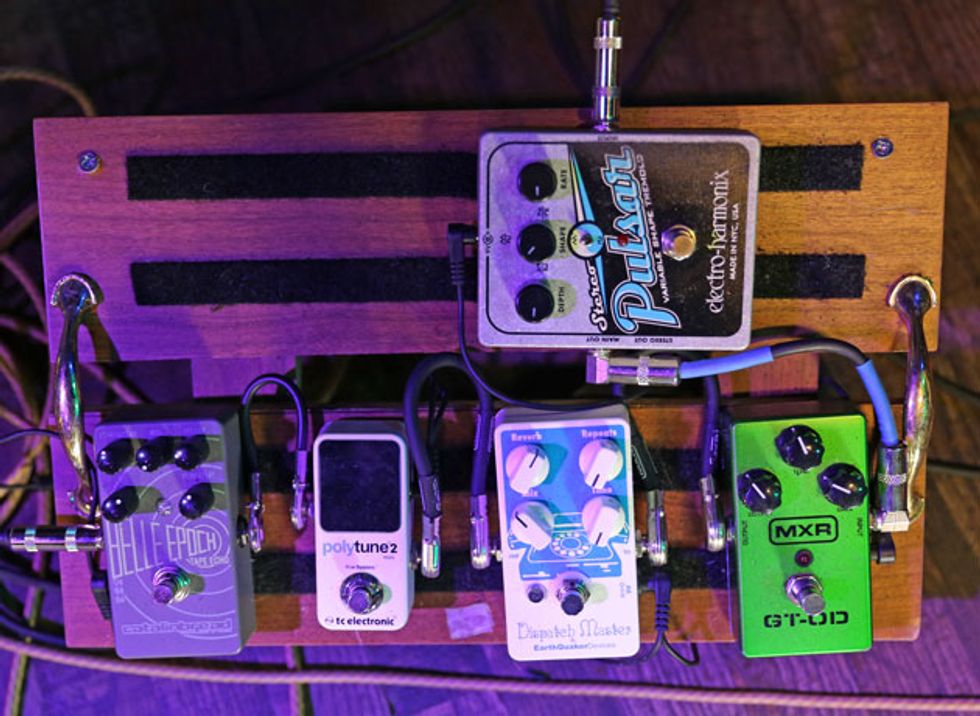 Click here, to win an EarthQuaker Devices' Dispatch Master just like Esme's.

Click below to subscribe to our weekly Rig Rundown podcast: