Rig Rundown: Failure's Ken Andrews [2019]
The sonic sorcerer shows us how he builds walls of textures with an Axe-Fx III and his new signature Electrical Guitar Company offset.
When we caught up with the band in 2015, Ken Andrews and stringed tag-team partner Greg Andrews were using Les Paul-style instruments. In a 2014 interview with PG, Andrews spoke about its qualities that made it perfect for recording The Heart Is A Monster: "It's all over the record, and it has a certain slicing quality that other guitars don't really have." The only other guitar Ken preferred to use on that recording was actually 1967 Fender Jazzmaster.
Fast forward to 2019 and Ken Andrews has combined those two instruments (with heavy input from Electrical Guitar Company's Kevin Burkett) to create this Jazzmaster-inspired, aluminum signature for EGC. Some spec highlights include a 25.1" scale, full black anodizing of neck and body with aluminum binding on the neck, EGC's "Spencer" neck was tweaked, making it thinner while retaining the width of the original, the inclusion of a Ghost piezo system so Ken can blend acoustic tones in with his electrical signal, and two proprietary humbuckers—a high-output set that uses alnico-5 magnets with massive magnet substructures, and are rated 14K and 11K.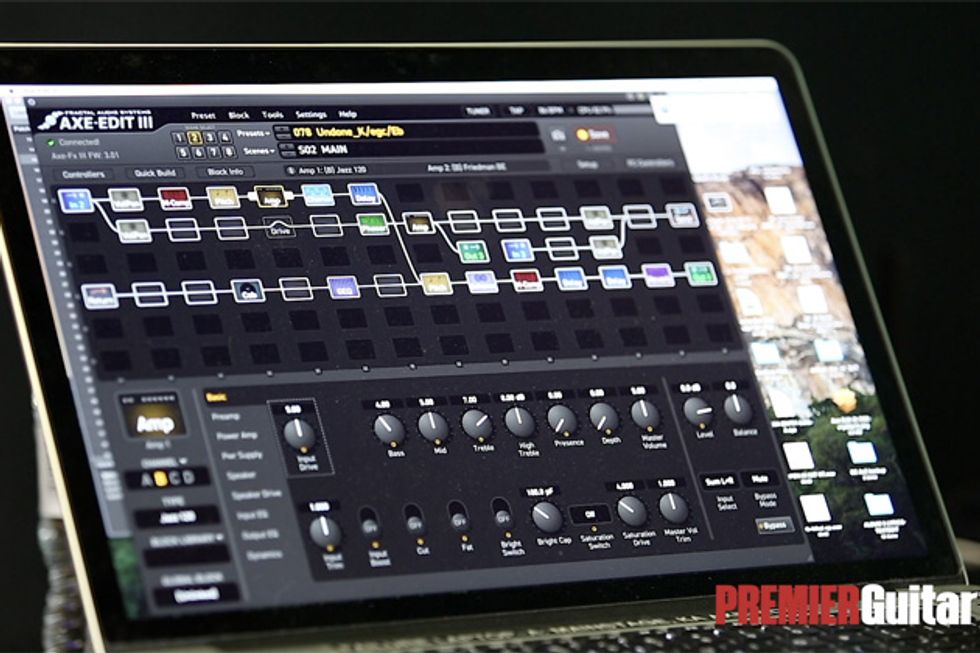 D'Addario Cinchfit:http://ddar.io/CinchFitLock
Click to subscribe to our weekly Rig Rundown podcast:

---
---