The former At the Drive-In renegade talks about using a Jazzmaster for his "humble workhorse" rhythm role, growing as singer-songwriter within Sparta, and making "solos" with three digital delays.
Facing a mandatory shelter-in ordinance to limit the spread of COVID-19, PG enacted a hybrid approach to filming and producing Rig Rundowns. This is the 10th video in that format, and we stand behind the final product.
Raising hell in El Paso, Texas for over 30 years, Jim Ward started officially making a mark in music in 1994 when he formed At the Drive-In with vocalist Cedric Bixler-Zavala and indie-guitar giant Omar Rodriguez-Lopez. Driven by their frenetic-yet-catchy melodies and volatile tempos, the band tore through seven years of existence by producing five EPs, three LPs, and the chaotic 2000 anthem in "One Armed Scissor."
The band officially dissolved in the early 2000s creating a split between the quintet. Bixler-Zavala and Rodriguez-Lopez went on to create proggier pandemonium with the Mars Volta and Ward, drummer Tony Hajjar, and bassist (turned lead guitarist) Paul Hinojos formed Sparta with Matt Miller on bassist.
What Ward brought to ATDI—driving rhythm guitar, throaty, commanding backup vocals—was further evolved with Sparta as he became a primary songwriter and lead vocalist. The band built off the abrupt stop-and-go ATDI formula. They carved their own sonic imprint through delay and modulation and incorporating more dulcet harmonies. Tension-and-release punk might've still been the band's heartbeat throughout the 2000s with musical rage in Austere, fist-pumping hooks in Wiretap Scars, but Porcelain embellished their thoughtful, emotional dynamics with electronic drums, piano, and orchestral strings. And 2006'sThrees added a brooding swagger to their expanding locomotion. After that, the band found themselves without a label home and Ward sought out a new batch of Texans to chase his developing love for songwriting in the shape of twangy alt-country Sleepercar that released two albums—2008's West Texas and 2015's Breathe & Count.
At the Drive-In saw a revival in 2011 with Ward rejoining his El Paso amigos for a reunion run, but when the band sought to make fresh music, he felt his creativity was best suited for Sparta. He officially bowed out of the ATDI restart in 2016 when starting to write what would become in•ter a•li•a.
Then 2017 Sparta returned with Ward and Miller but now included Gabriel Gonzalez on lead guitar and drummer Cully Symington. Over the course of almost three years, the band created Trust the River that was released in April 2020. The decade-plus break didn't stop the broadening sounds last felt in Threes. Ward and company dished out a hauntingly sparse West-Texas cowboy ditty with "Spirit Away," a moody "Dead End Signs" with nothing but piano, keys, and a calming Ward on vocals, and a sensual Jimmy Eat Word-esque "Turquois Dream." And if you're worried that Ward lost his piss and vinegar … don't! He's still got the fire and it's heard burning bright on rapid "Cat Scream," rocking "Graveyard Luck" and the fiery choruses of "No One Can Be Nowhere" (broken up by a piano interlude by Coldplay's Chris Martin).
On the heels of a releasing their fourth album (Sparta's first record in 14 years), Ward virtually welcomes PG's Chris Kies into his home for an open conversation about owning his self-designated role as the "humble workhorse" rhythm guitarist, explains why he needs darkness to write—plus expounds on how the habit of writing guitar parts standing up, in a corner, with an unplugged electric influenced his fretting-hand technique, and finally, he details why a "rhythm singer/songwriter" of so little effects needs three Boss delays.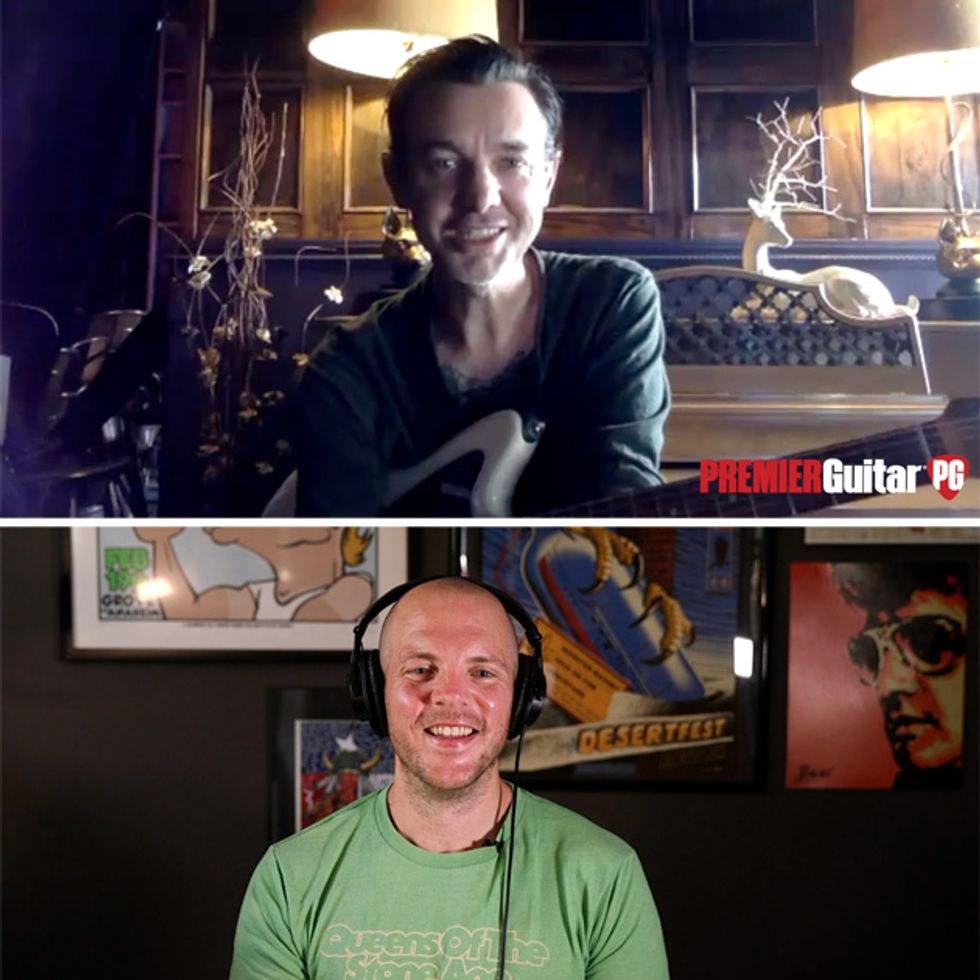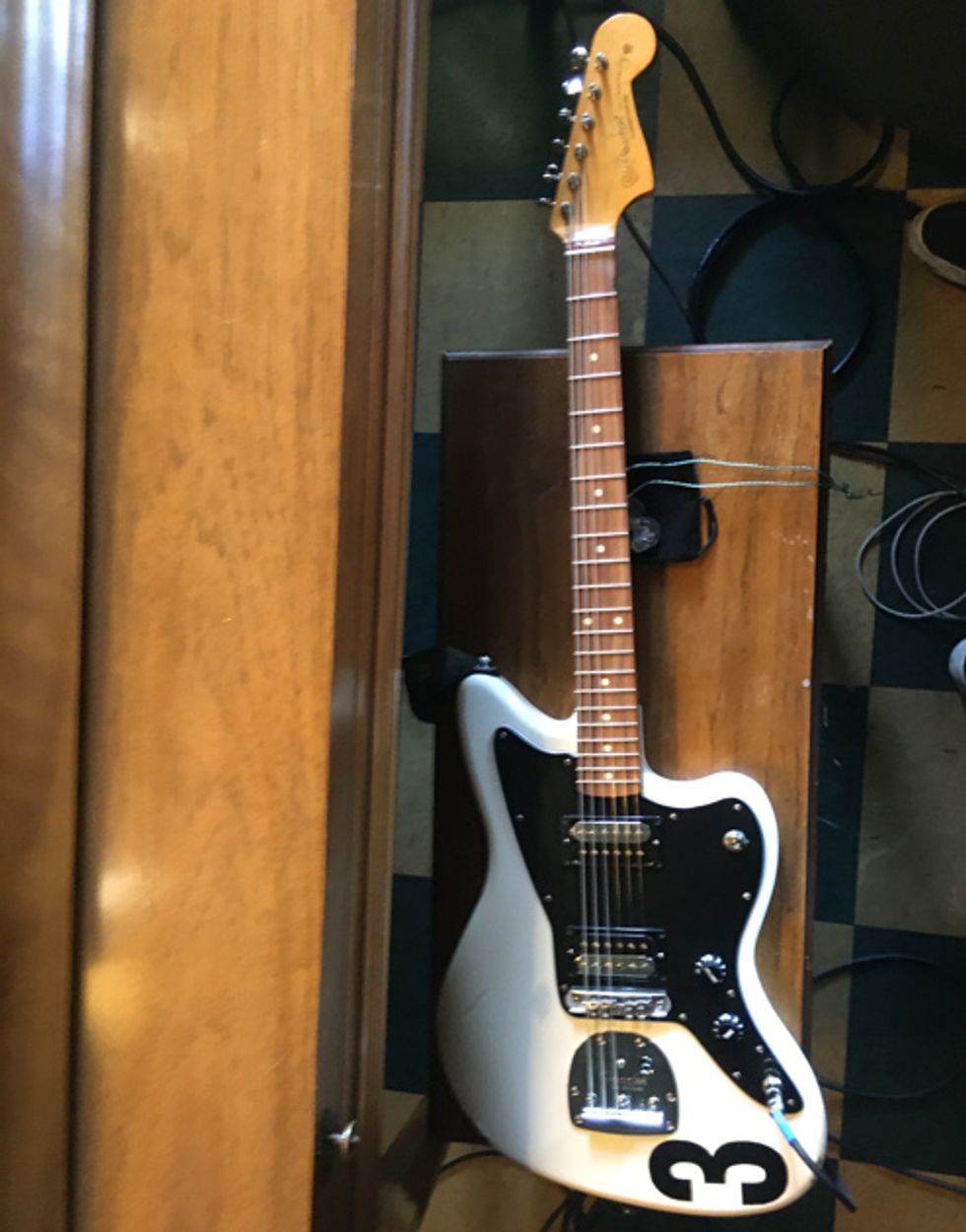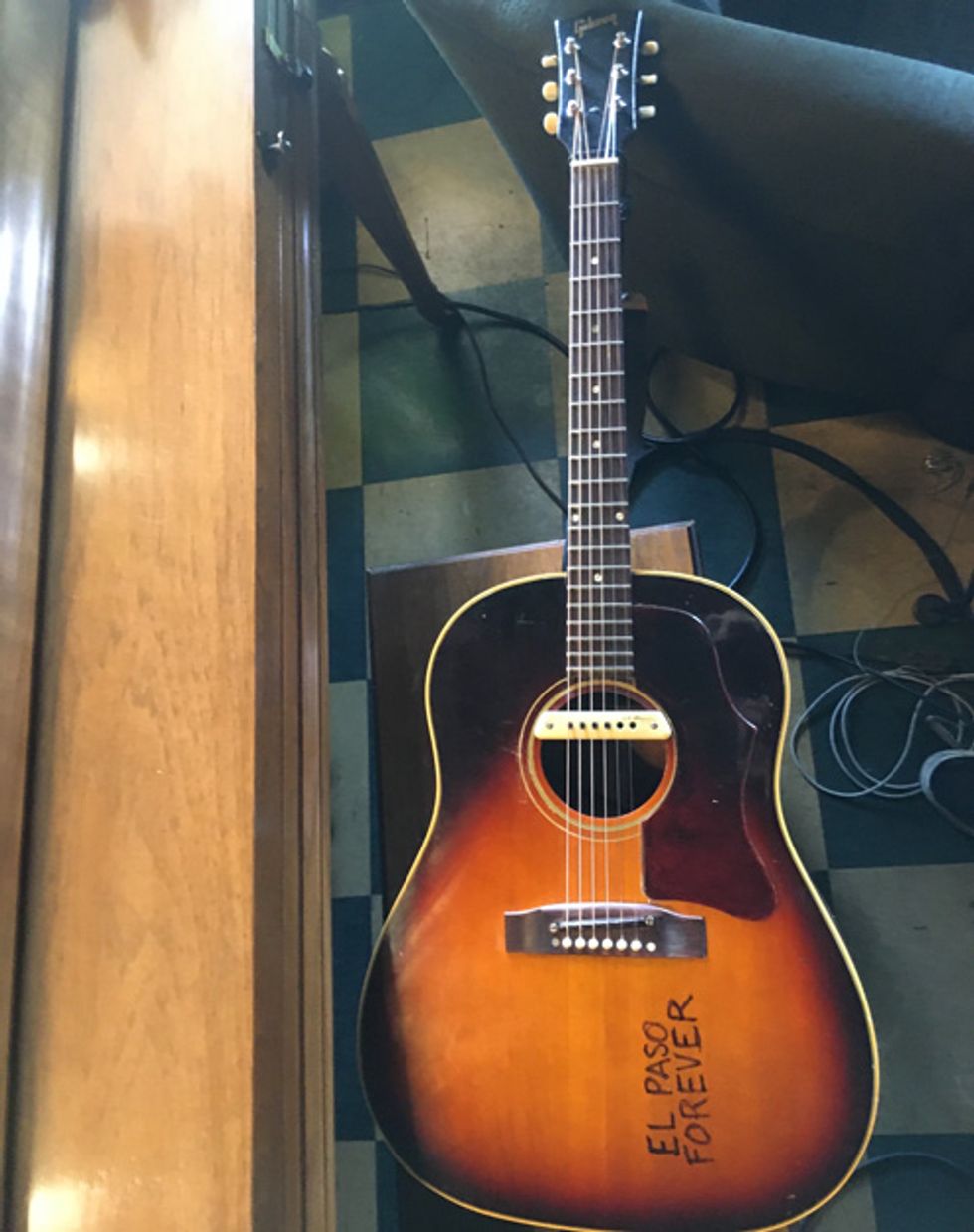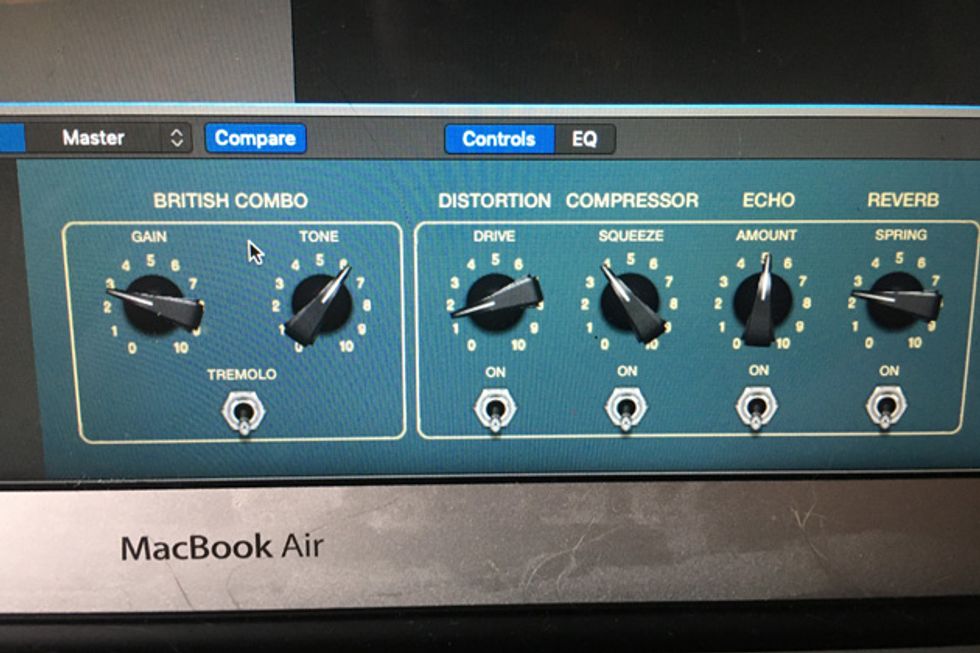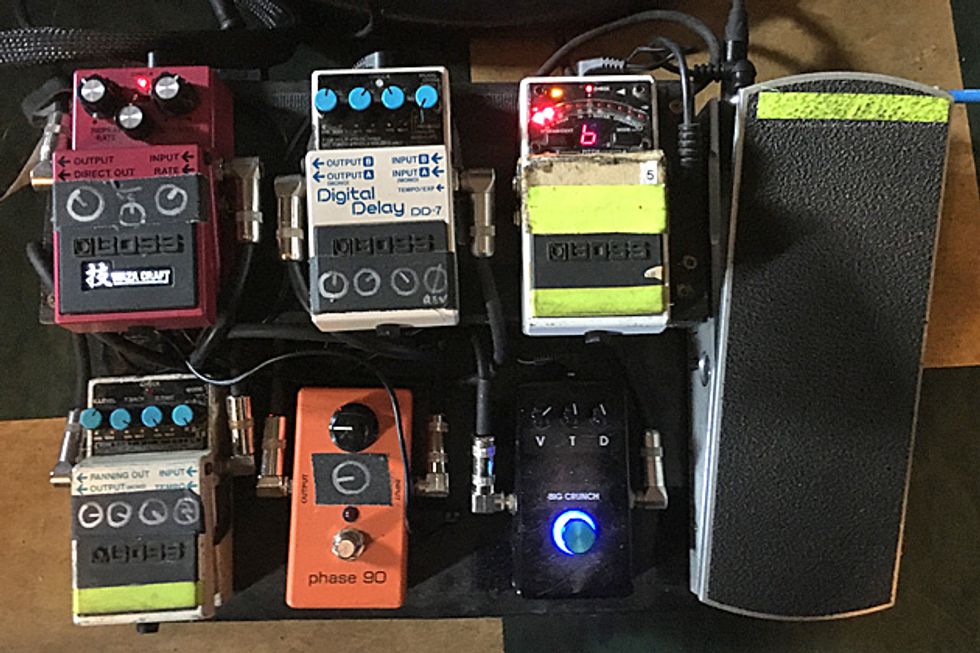 ---
Click below to listen wherever you get your podcasts:
---
---
---