Rig Rundown: Joan Jett and the Blackhearts
The influential "riot grrl" Rock and Roll Hall of Famer keeps it simple, but that doesn't mean she's not picky about her Gibson Melody Makers, Red Rhodes Velvet Hammer pickups, and Music Man amps.
Since her breakout years in the early '80s, Jett has relied on a Music Man HD-130 2x12 combo with JJ EL34 power tubes and Electro-Voice speakers. She plugs into input 1 of the rhythm channel and cranks the volume all the way up. An HD-130 head comes along as backup.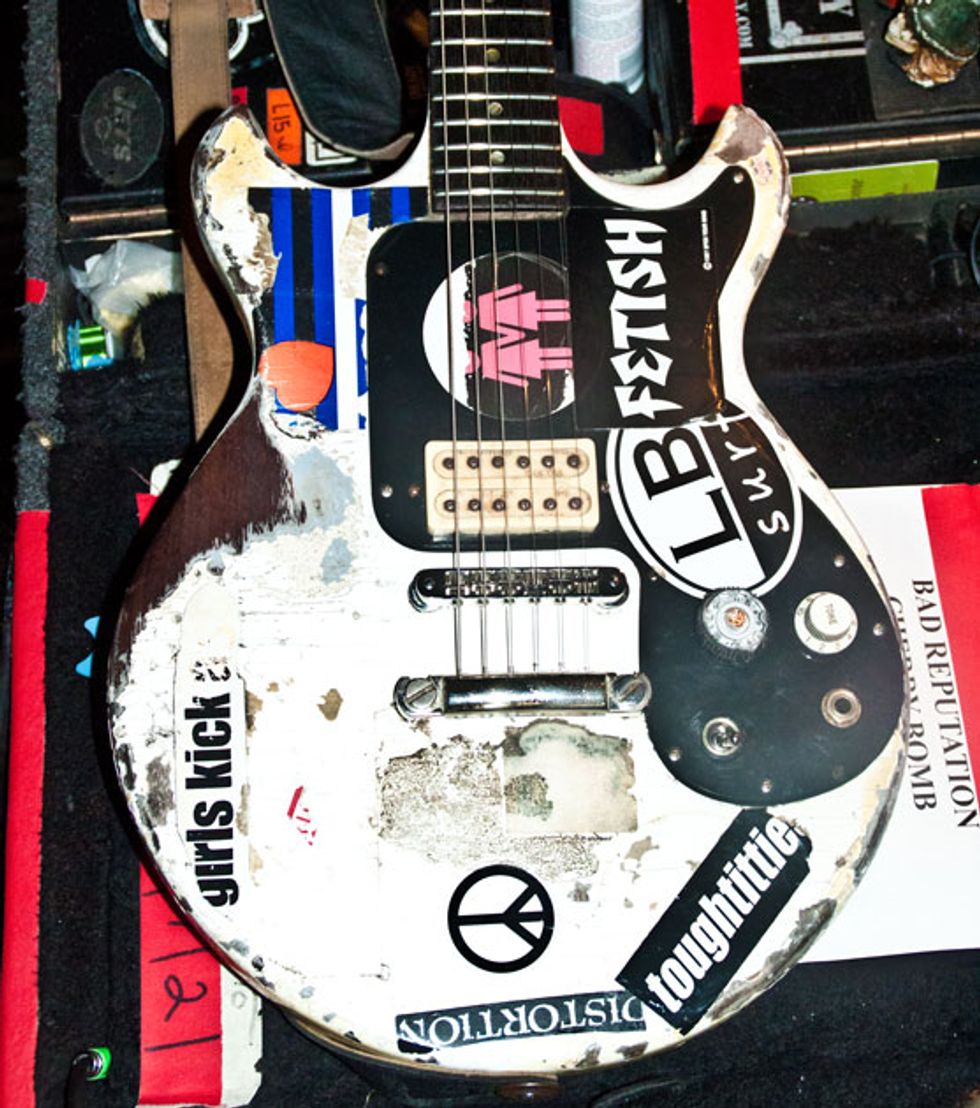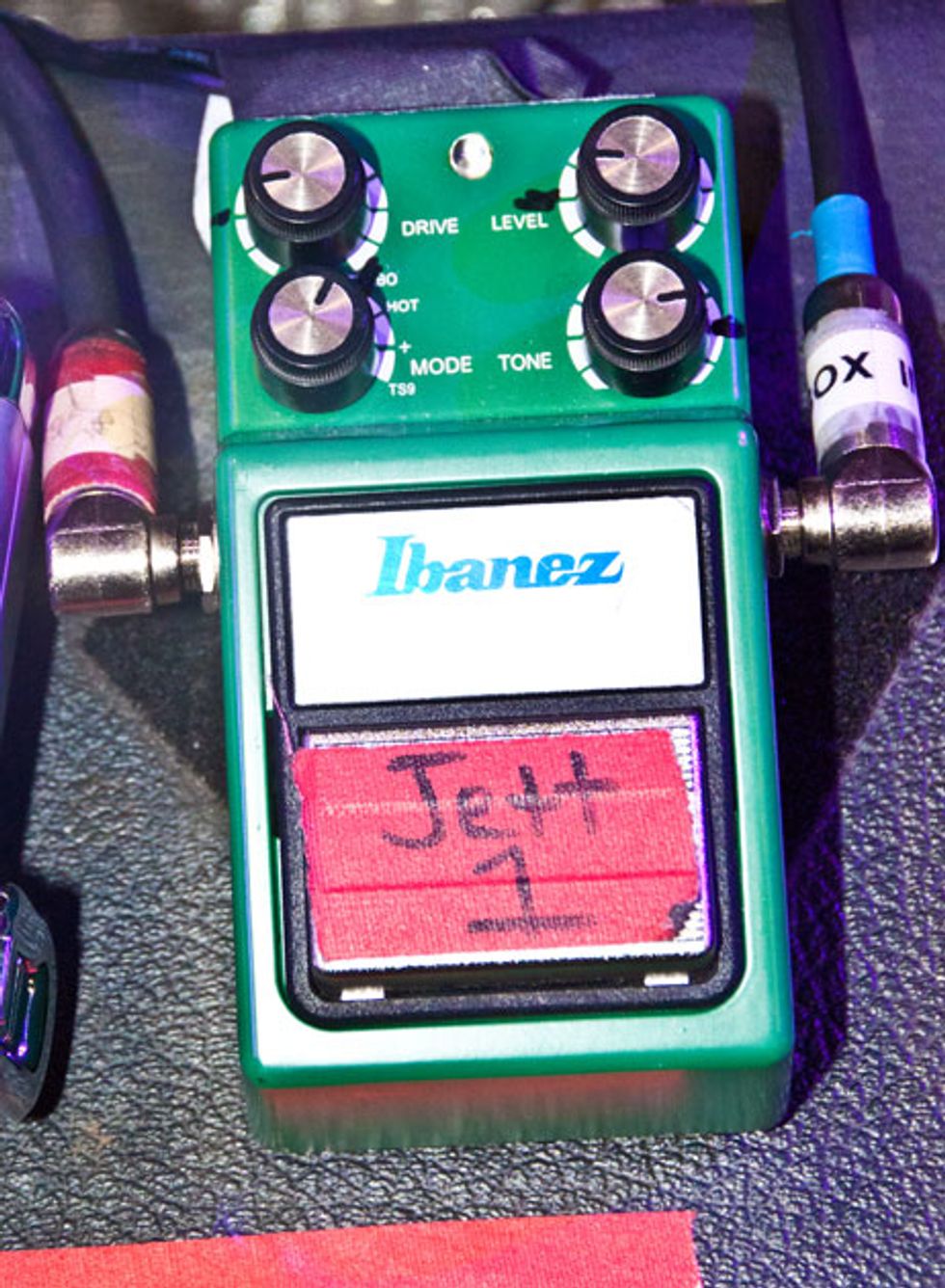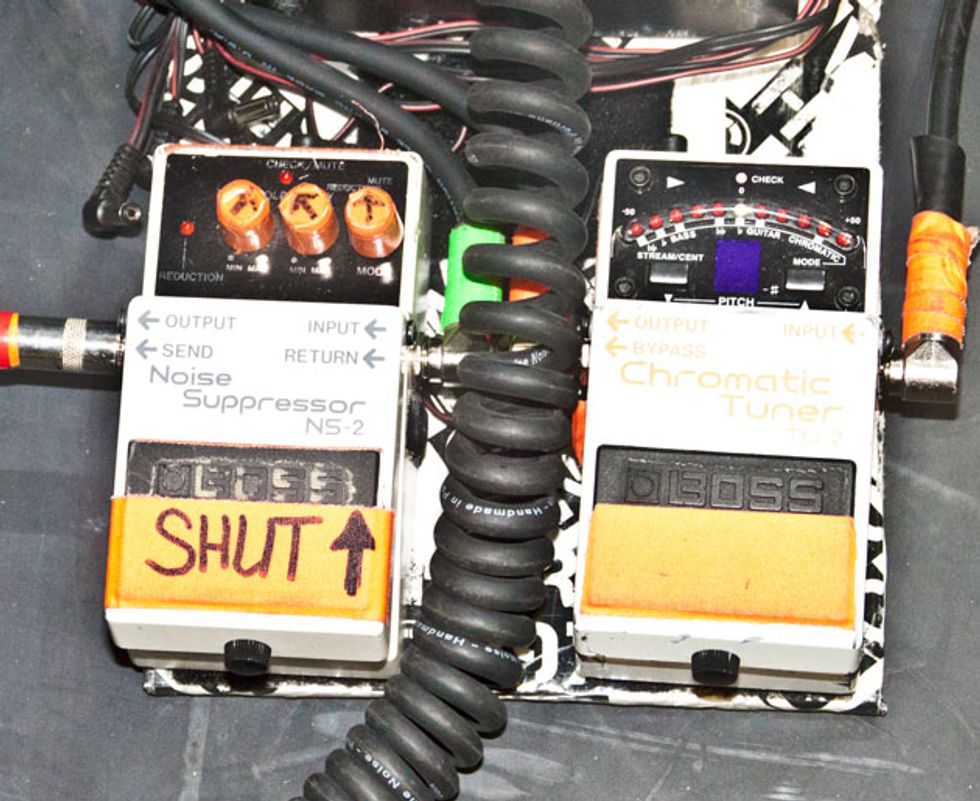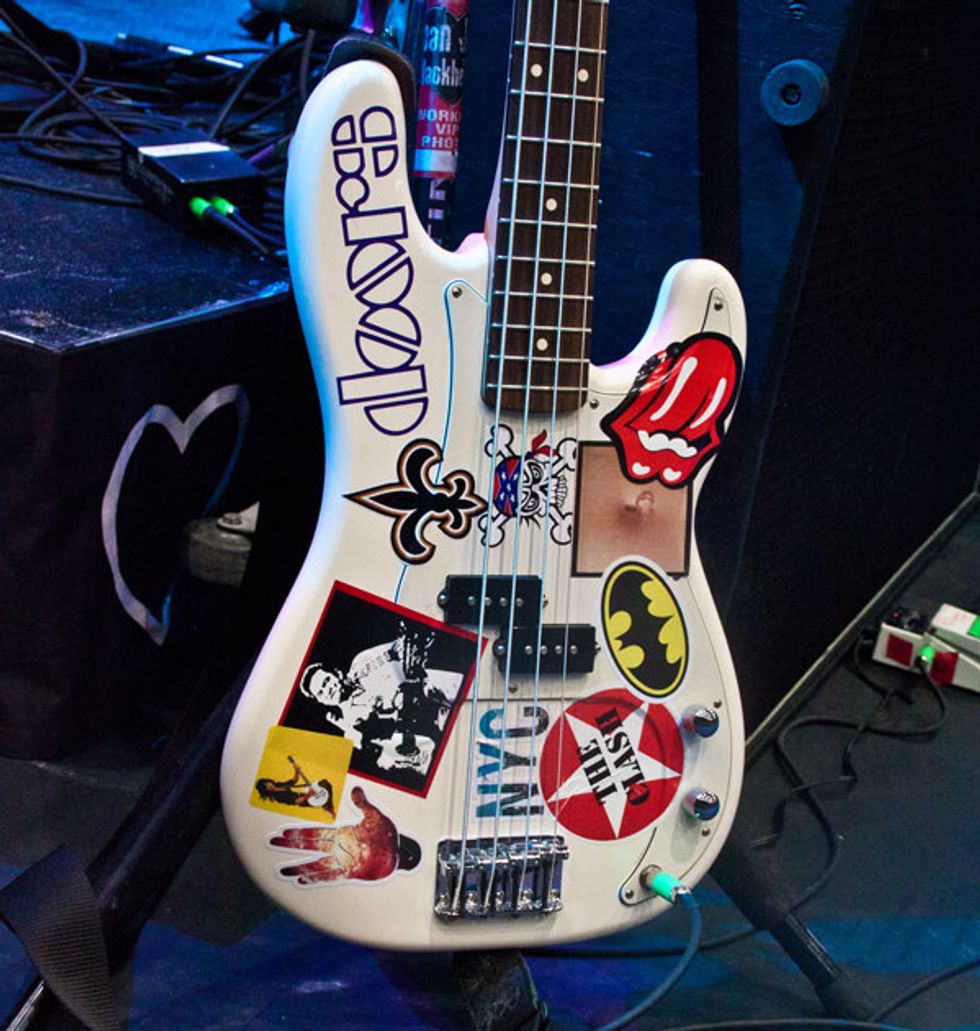 Premier Guitar's Shawn Hammond met with Zach Nagy, guitar tech for Joan Jett, lead guitarist Dougie Needles, and bassist Hal Salzer before the Blackhearts' show at the U.S. Cellular Center in Cedar Rapids, Iowa, on March 21, 2015.