One of blues-rock's biggest draws walks us through his staggering setup of Dumbles and signature tweed combos, holy grail Les Pauls and Fenders, and just a handful of off-the-rack pedals.
One of Joe's Dumbles runs into this Dumble 1x12 extension cab that was formerly owned by yacht rock kingpin Christopher Cross. It likely comes from the early eighties and originally came with an EV speaker which was swapped out for Celestion.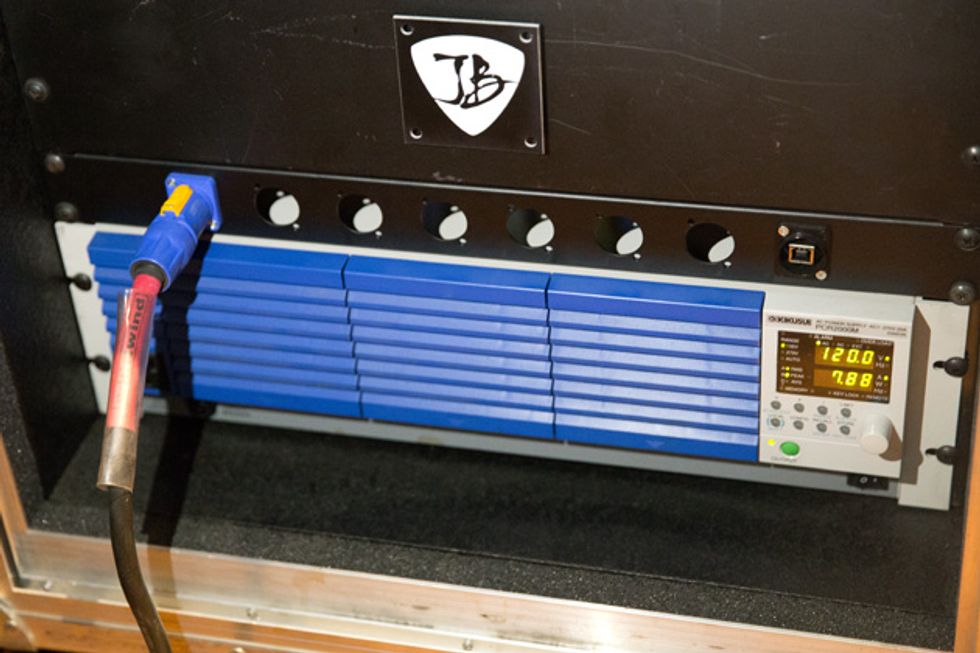 Special thanks to tech Mike Hickey.
Click to subscribe to our weekly Rig Rundown podcast:

---
---