One of blues-rock's biggest draws walks us through his staggering setup of Dumbles and signature tweed combos, holy grail Les Pauls and Fenders, and just a handful of off-the-rack pedals.
Joe Bonamassa rolls with two blonde Teles, both sporting 'buckers in the neck. This one is a 1952 Fender Telecaster formerly owned by Brit-rock legend Terry Reid. Reid installed the Gibson pickup in the neck around 1968. This Tele, like all the other guitars on tour, is strung with Ernie Ball (.011-.013-.018-.030-.042-.052) strings. JB plays with Dunlop JB Jazz III picks in herco gold and uses metal JB signature slides from Dunlop.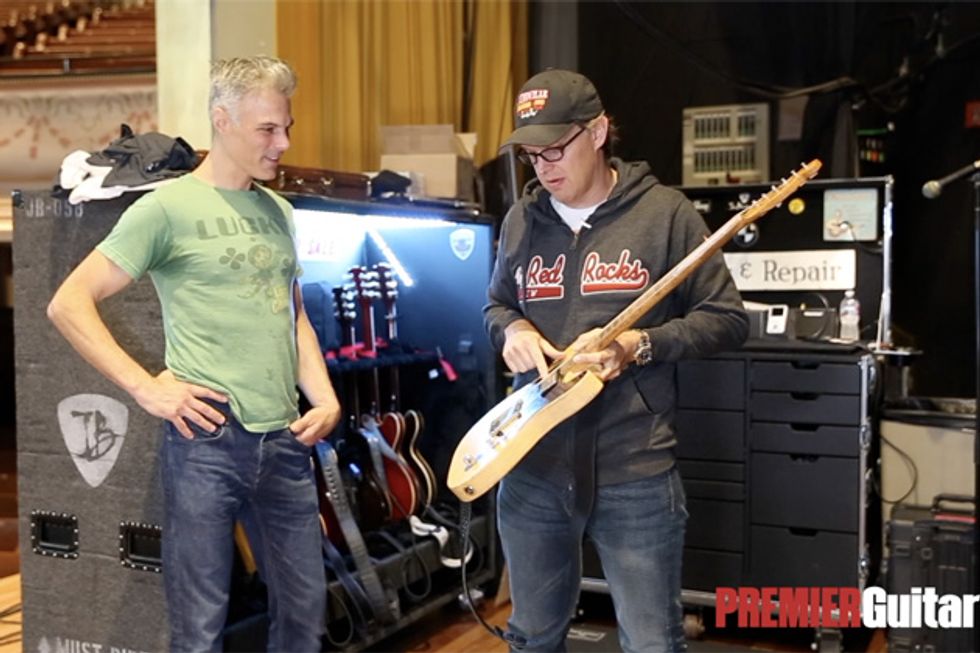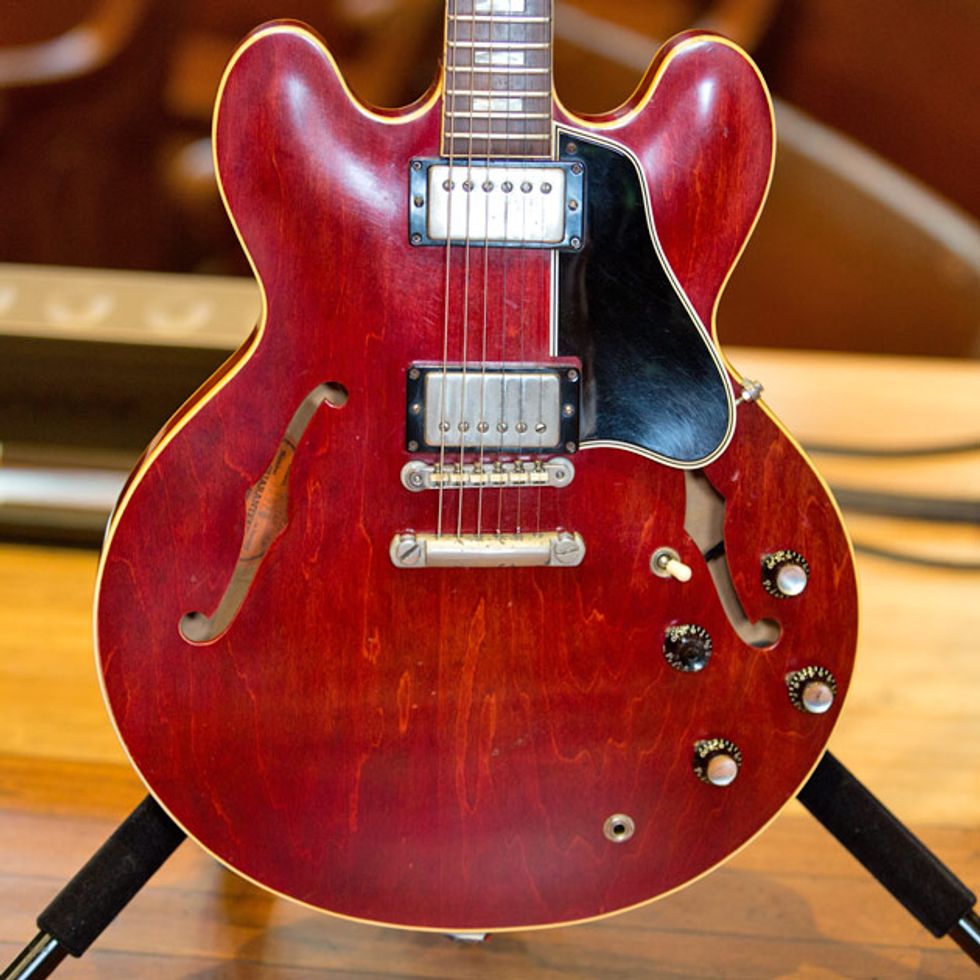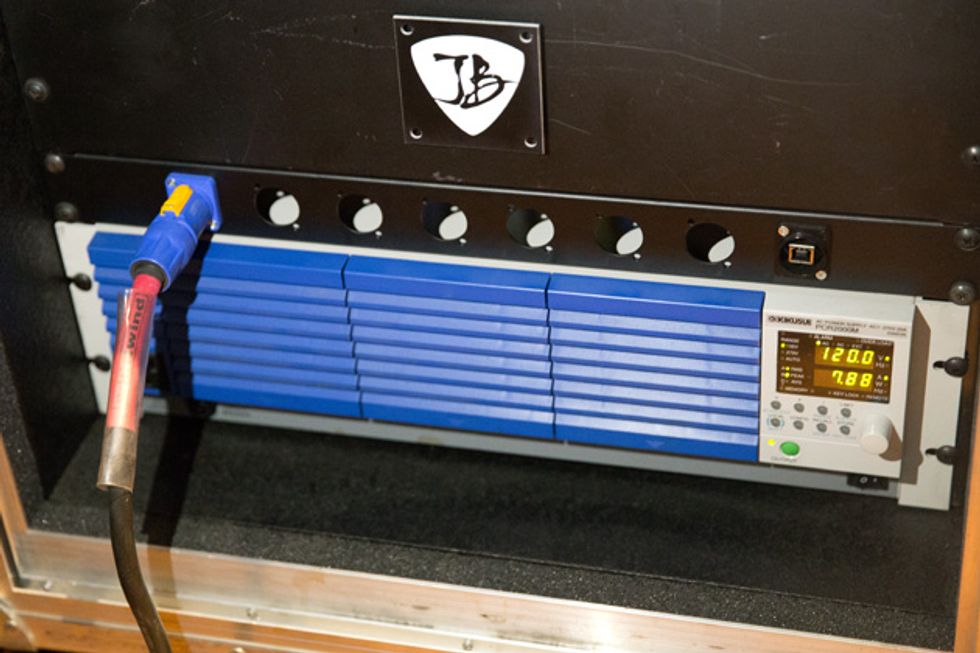 Special thanks to tech Mike Hickey.
Click to subscribe to our weekly Rig Rundown podcast:

---
---