The mega-selling pop outfit's 6-string guru shows us his vintage Teles, Matchless and Suhr amps, and ultra-flexible pedal and rack setup.
A Mastermind GT MIDI Controller and Effect Gizmo from RJM Music Technology serve as Valentine's route to various combinations of effects. Mission Engineering and Boss continuous controllers enable real-time control of various parameters. Onstage, Valentine's pedalboard also features a Korg Pitchblack tuner, another Voodoo Lab power supply, a custom signal router, and a Mesa/Boogie Clearlink Buffer pedal. A Furman PL-Plus C provides rack lighting and power conditioning.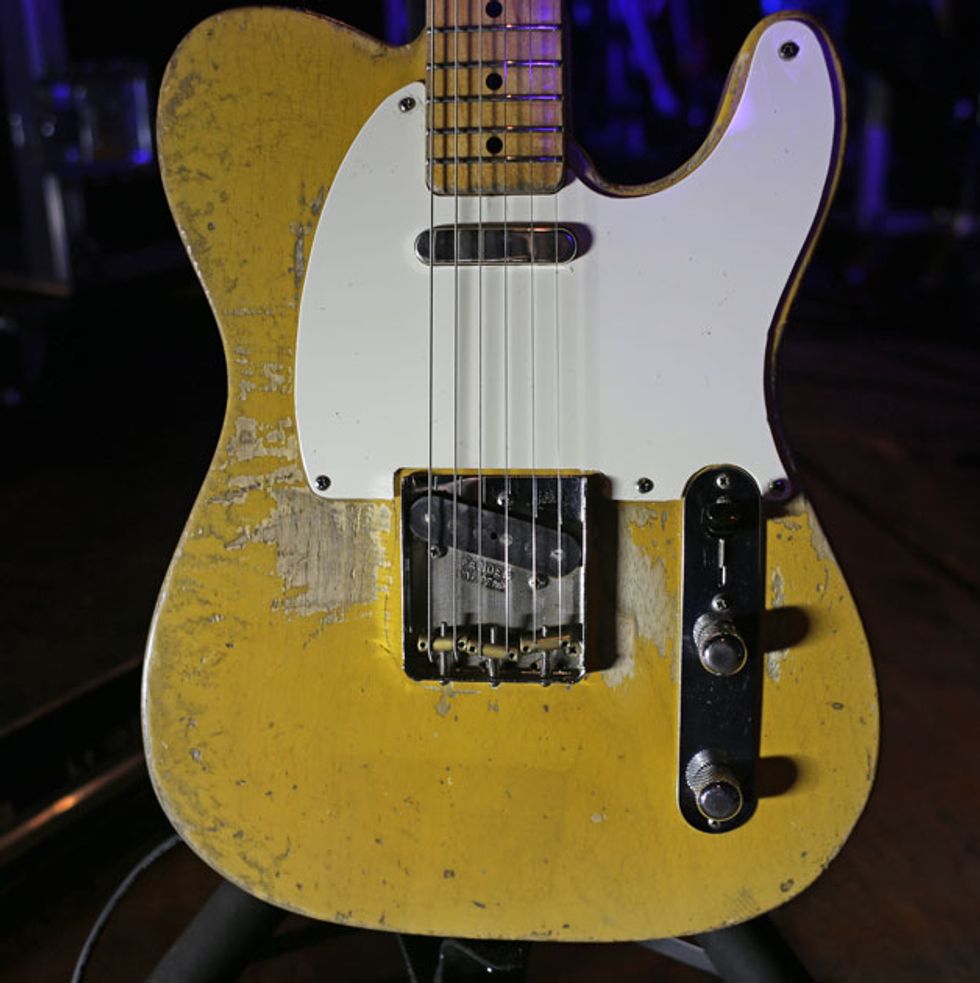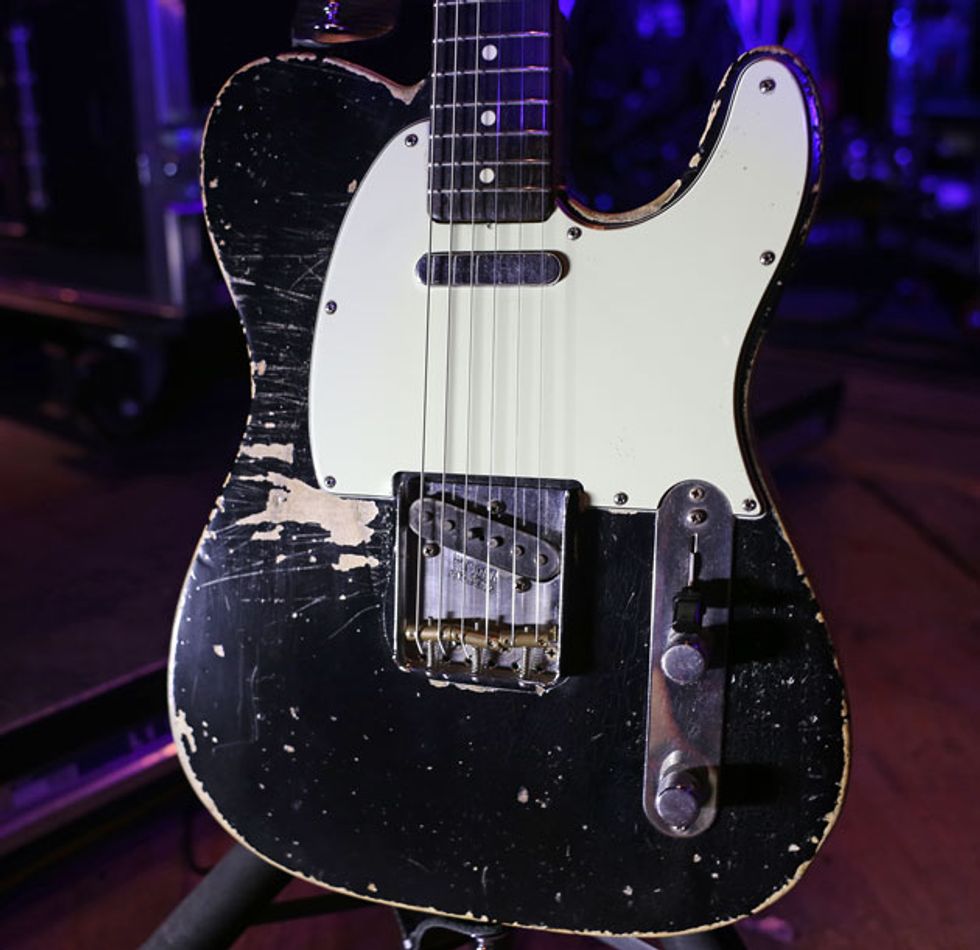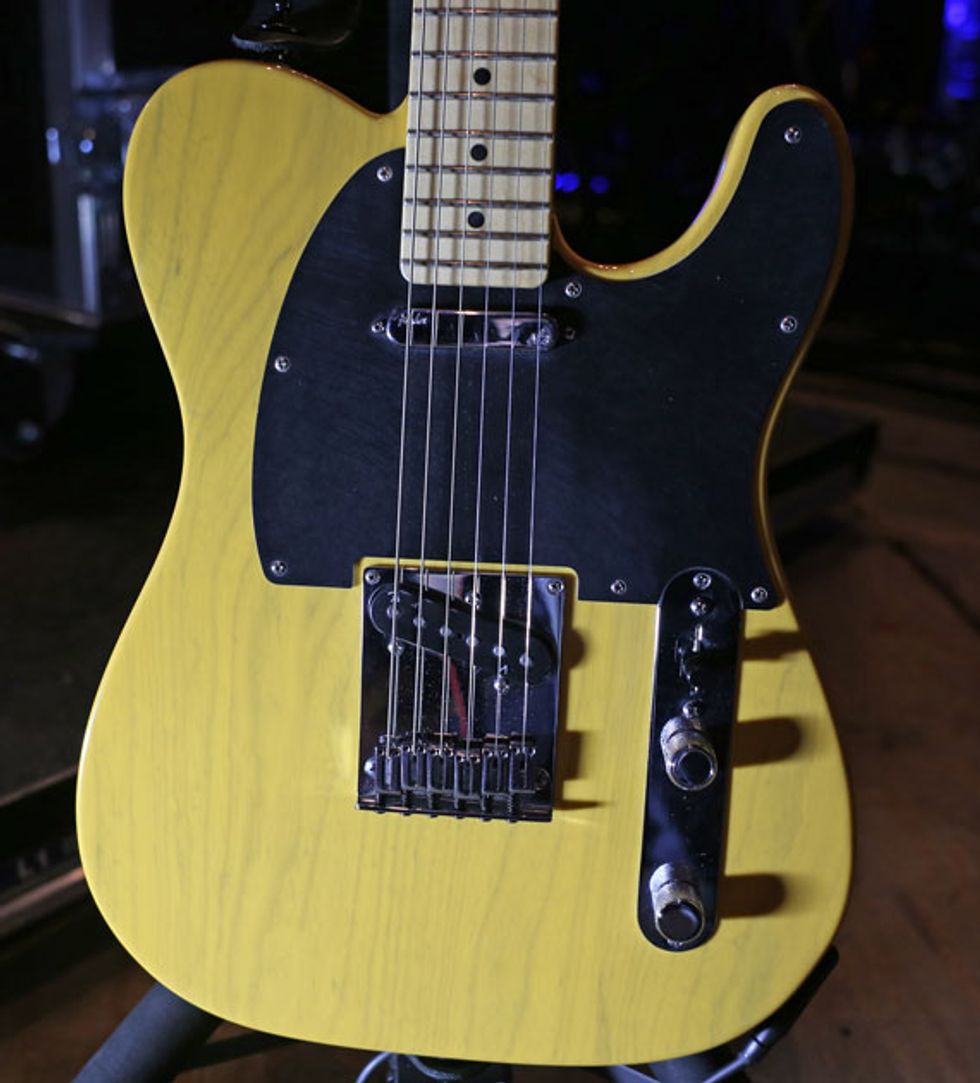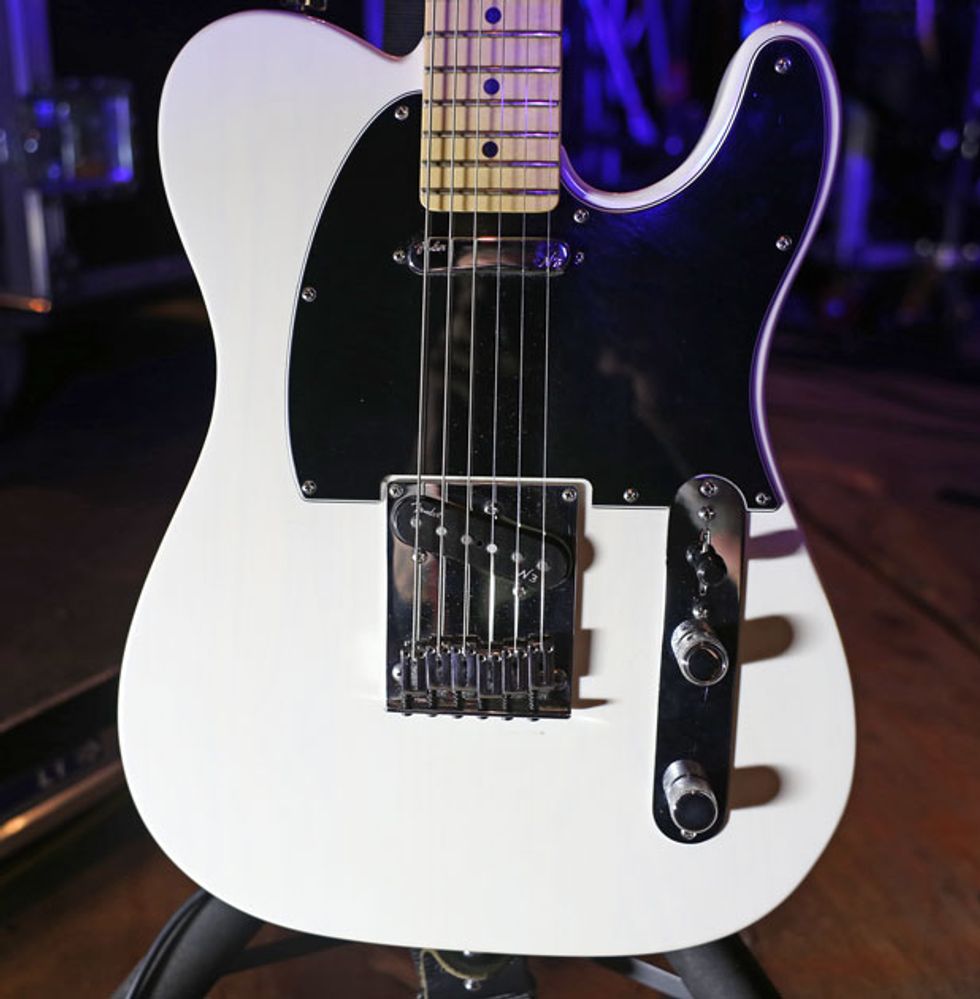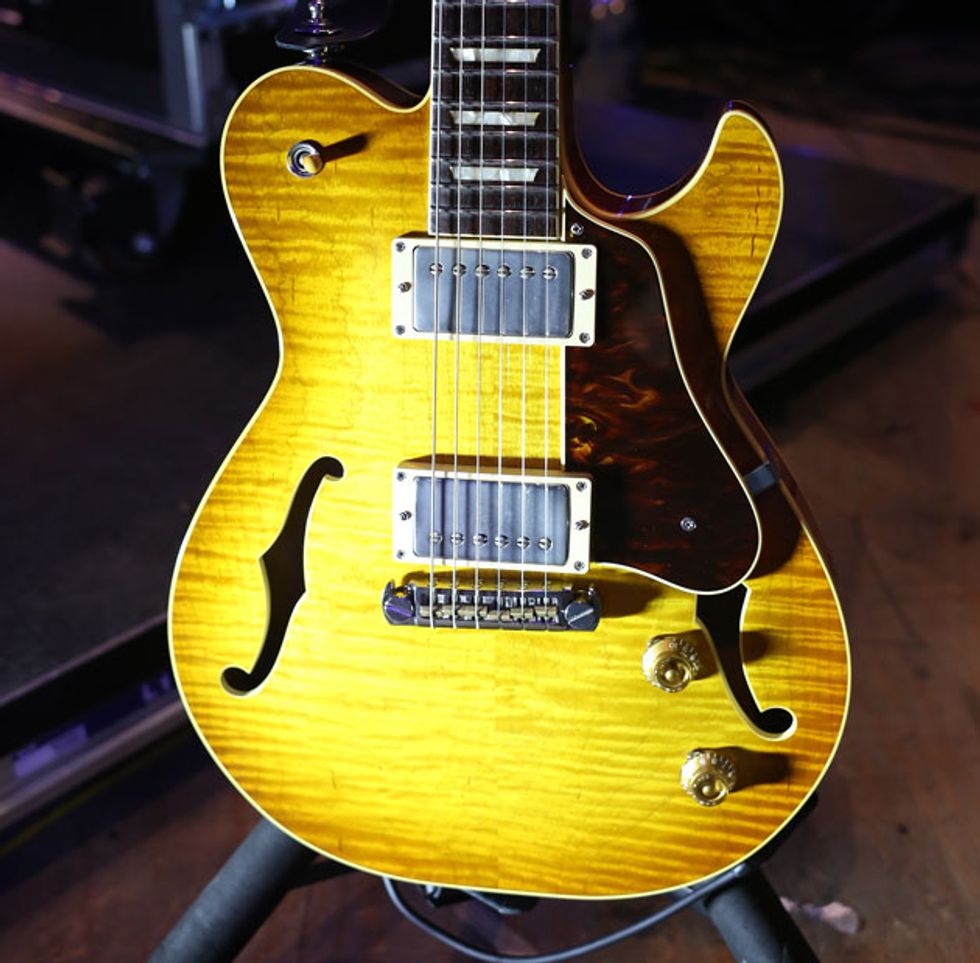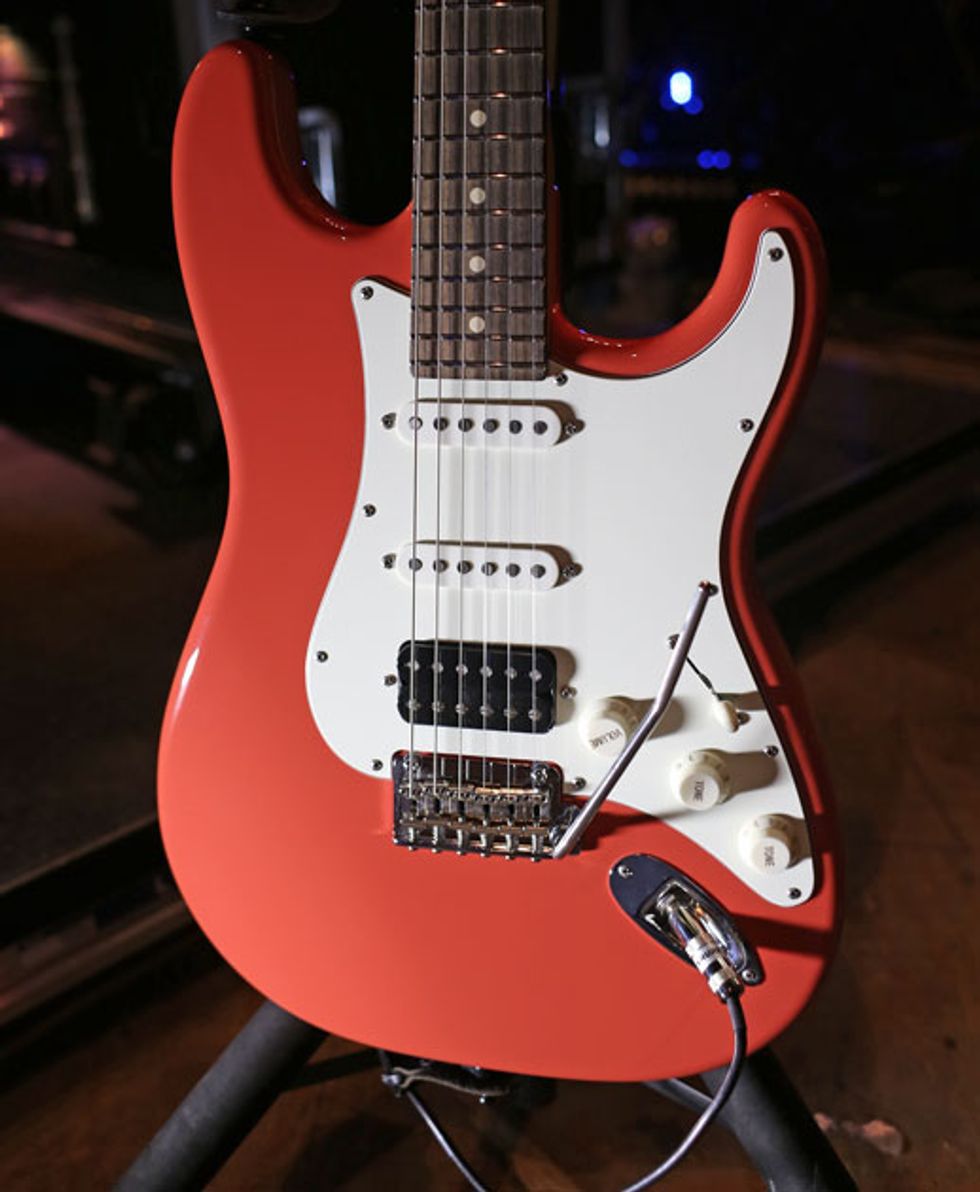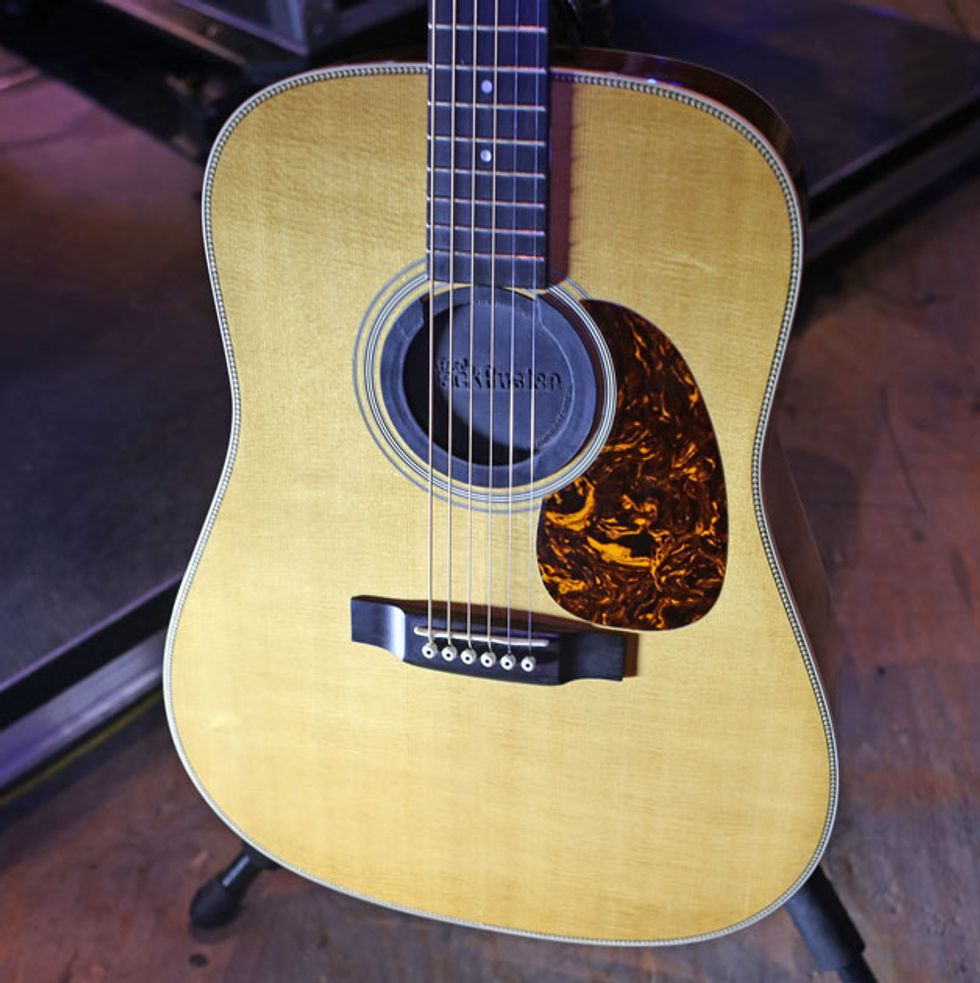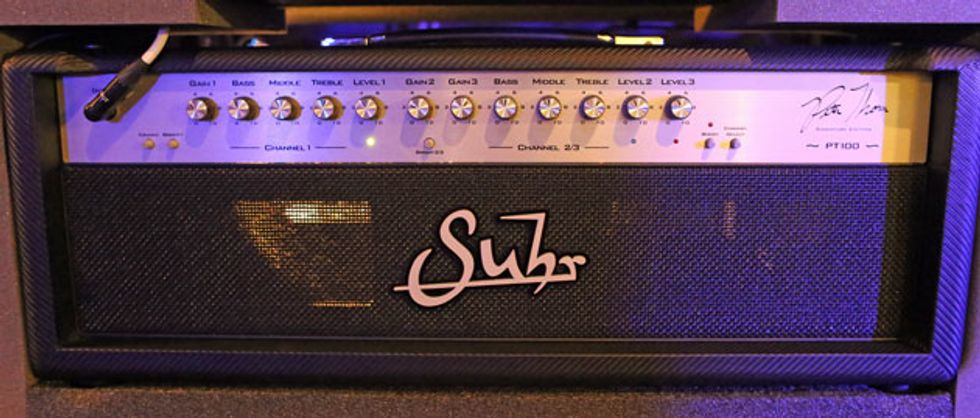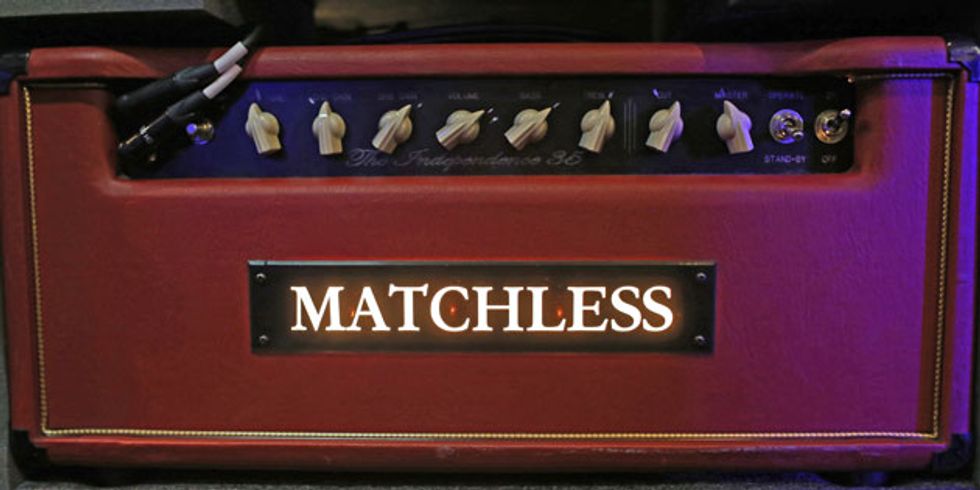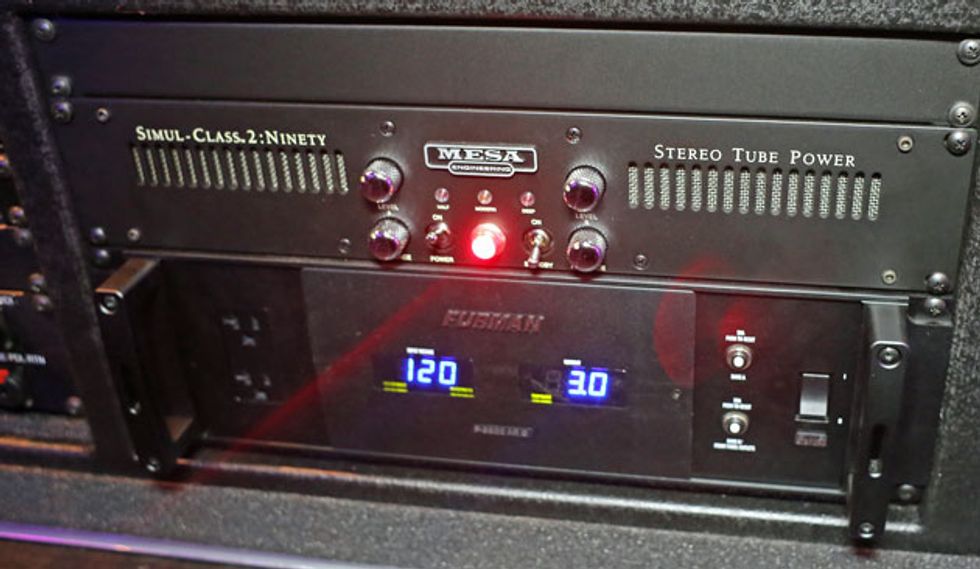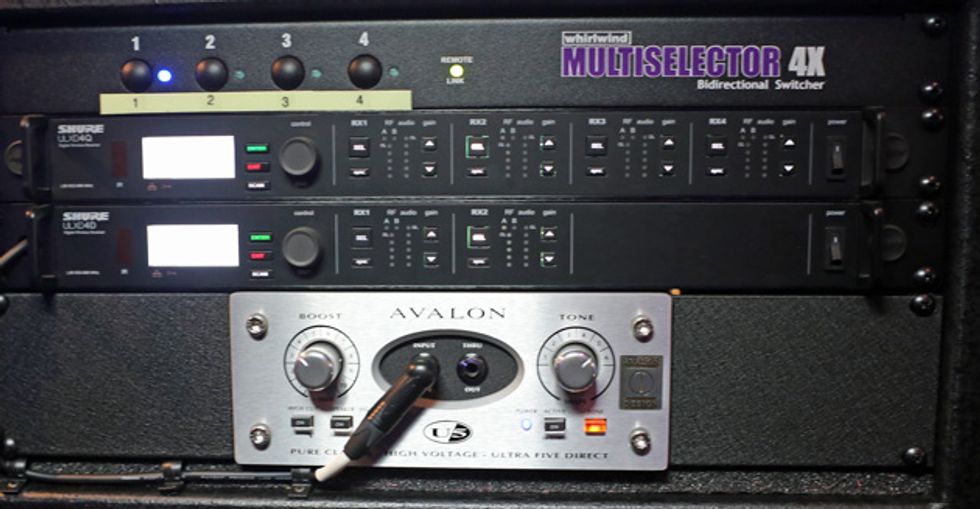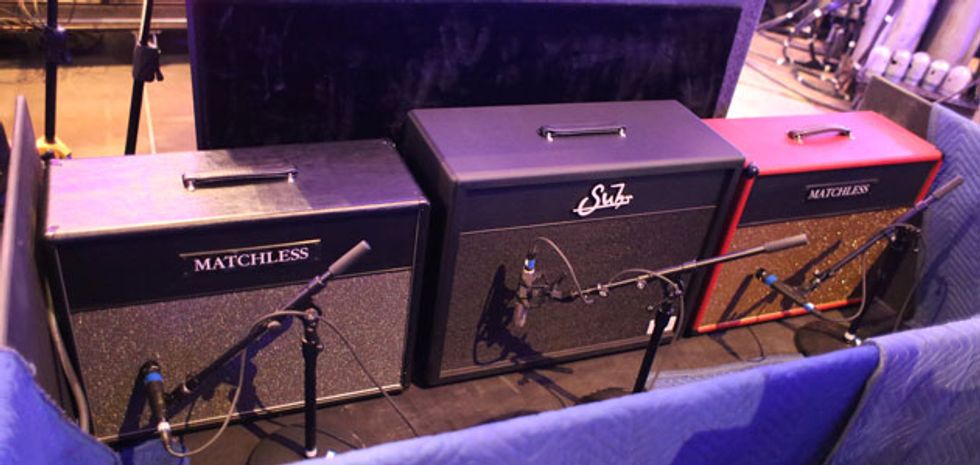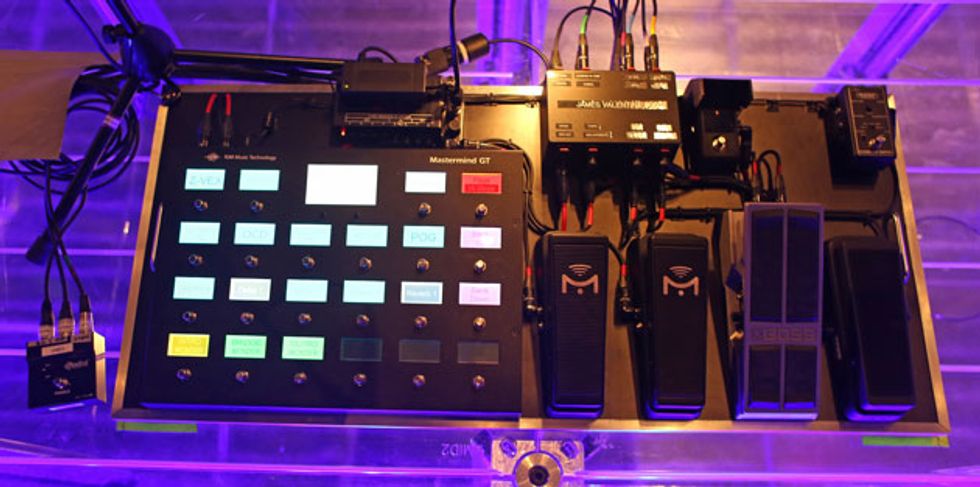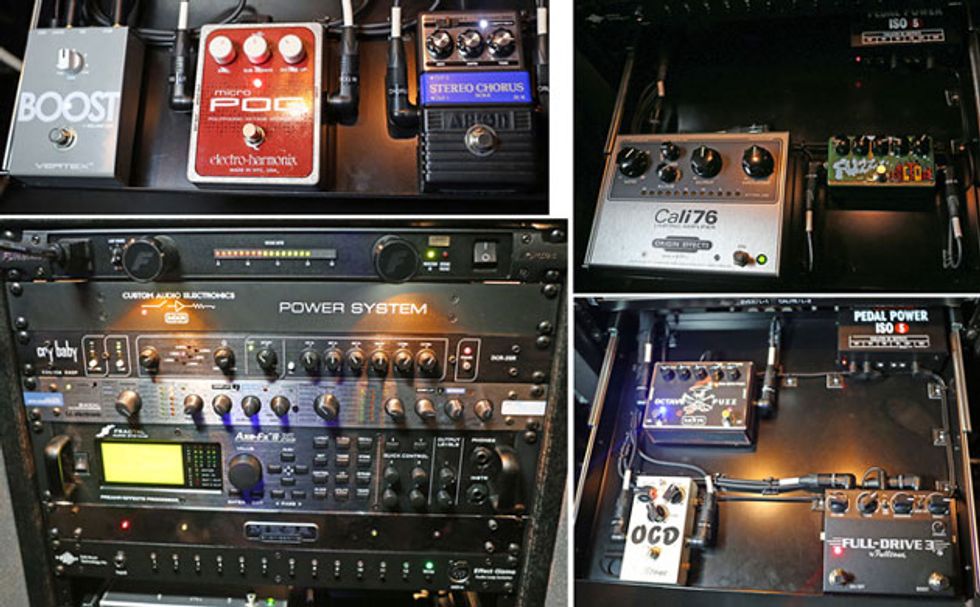 Premier Guitar's John Bohlinger met with Maroon 5's James Valentine before the band's February 27, 2015, gig at Nashville's Bridgestone Arena. In this segment, we see how the closet jazz cat uses a variety of vintage and high-end boutique guitars and amps to get the wide variety of sounds he has to replicate at each show.