The mega-selling pop outfit's 6-string guru shows us his vintage Teles, Matchless and Suhr amps, and ultra-flexible pedal and rack setup.
These include a Dunlop DCR2SR Custom Shop Cry Baby Rack Module wah, a ZVEX Fuzz Factory, an Origin Effects Cali76 Limiting Amplifier, a Fulltone OCD ("my main lead sound"), a Fulltone Full-Drive3, an MXR Slash Octave Fuzz, Vertex Boost and "Landau Mod" Arion Stereo Chorus pedals, an Electro-Harmonix Micro POG, and a Fractal Audio Axe-Fx II XL, which Valentine uses only for reverb and delays. The pedals are powered by three Voodoo Lab ISO 5 units.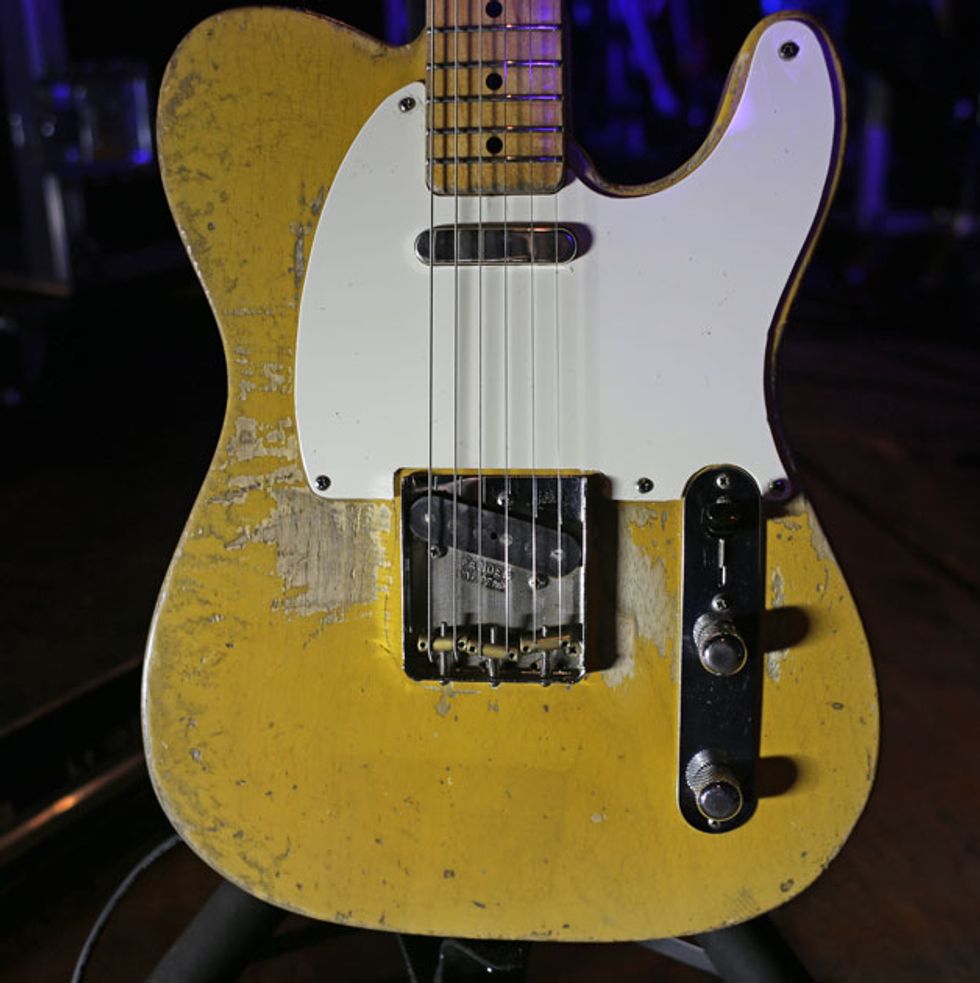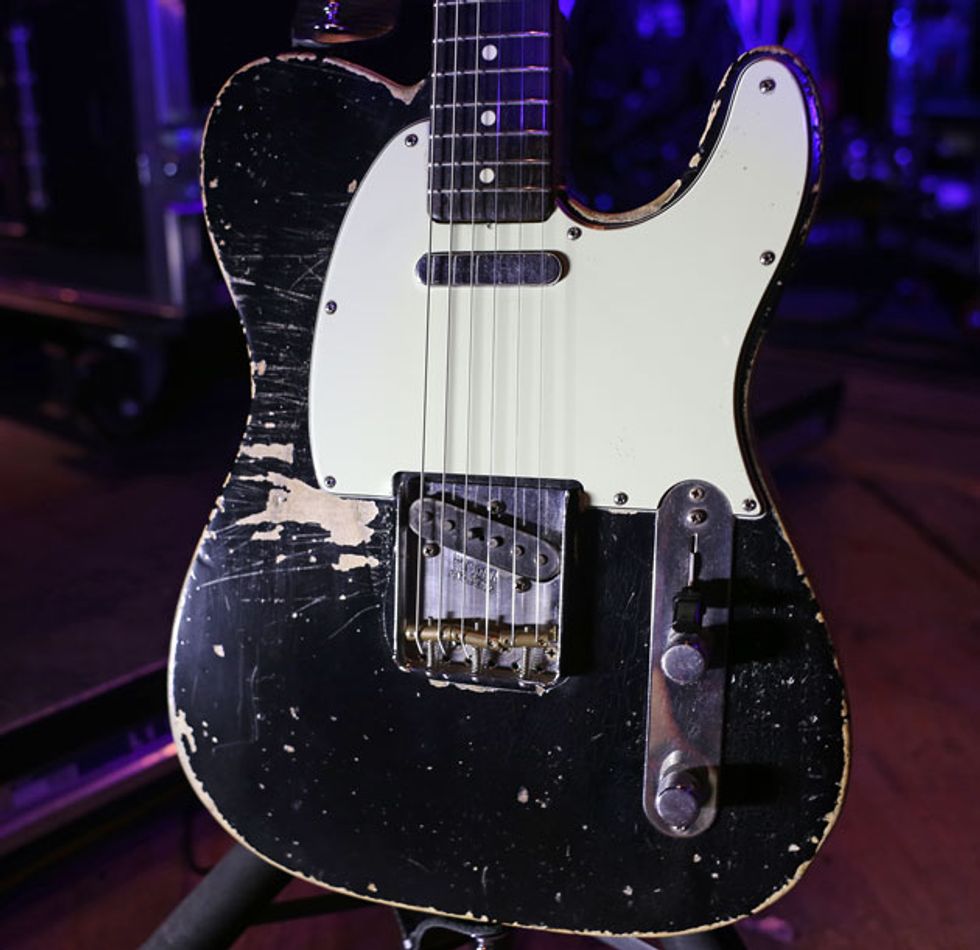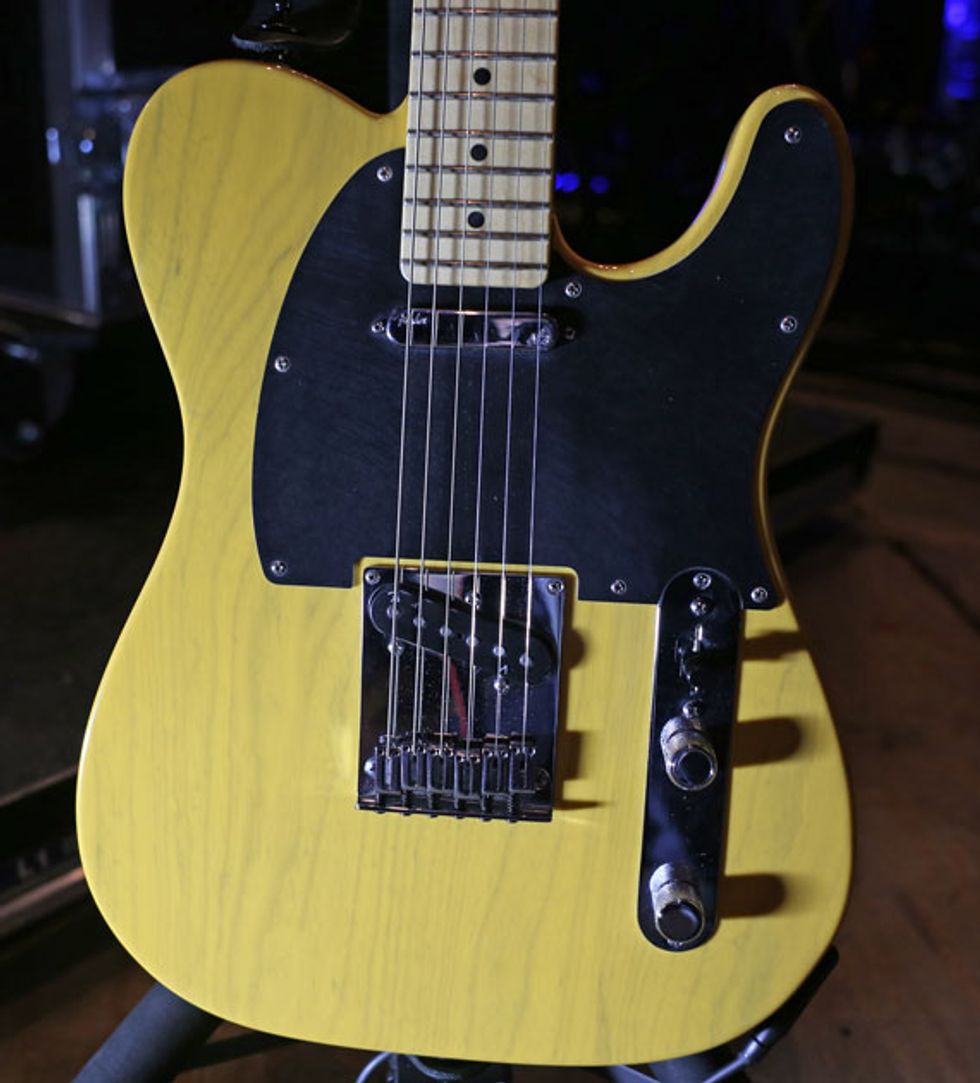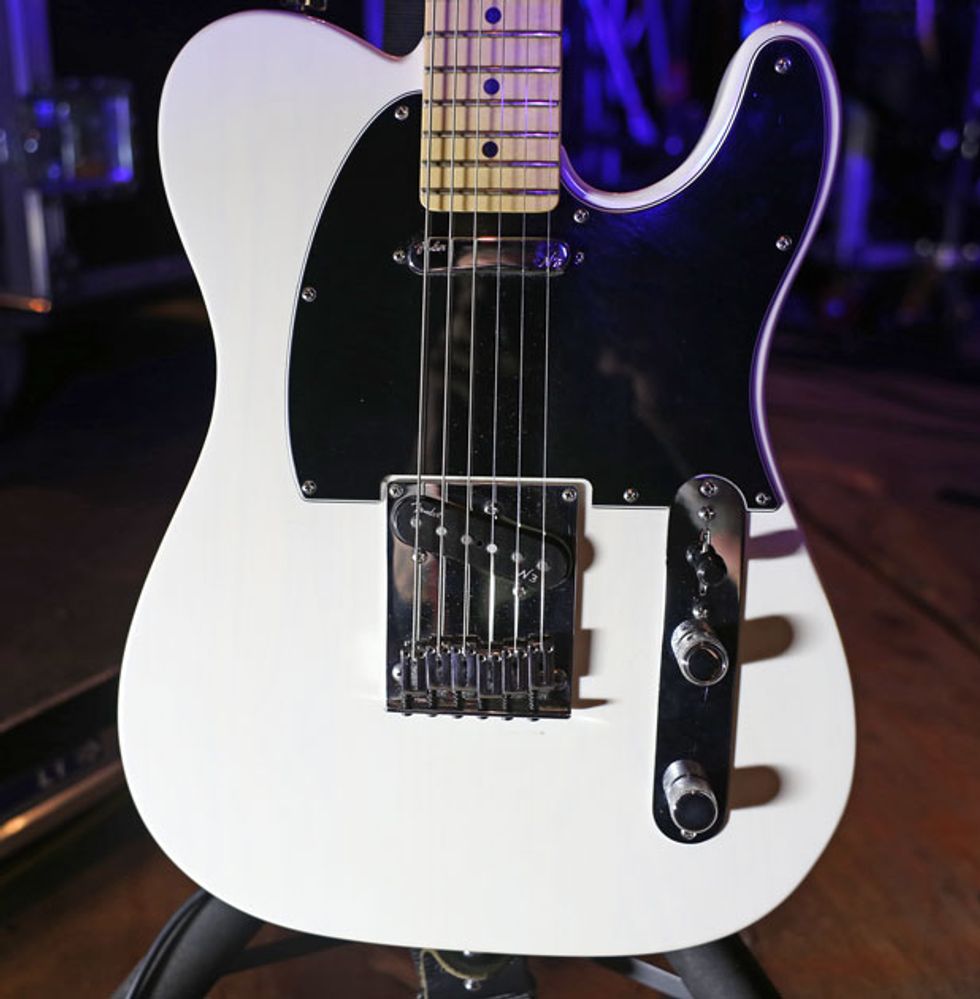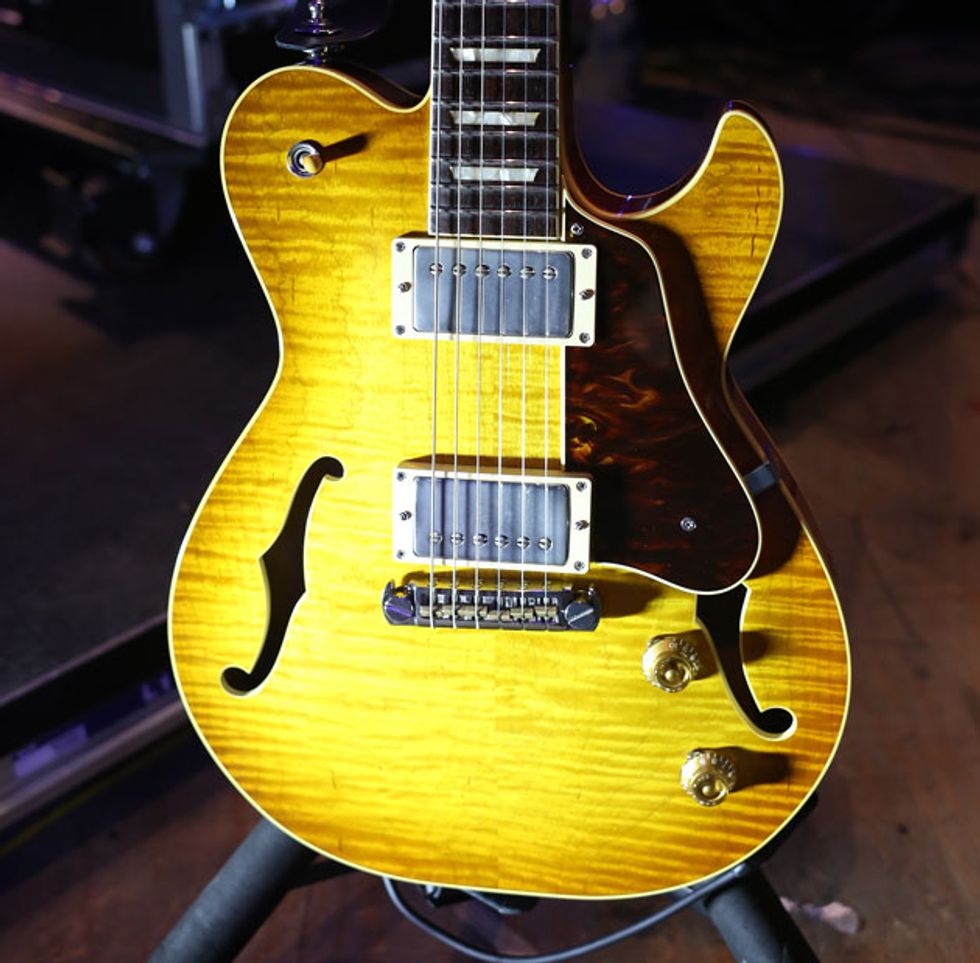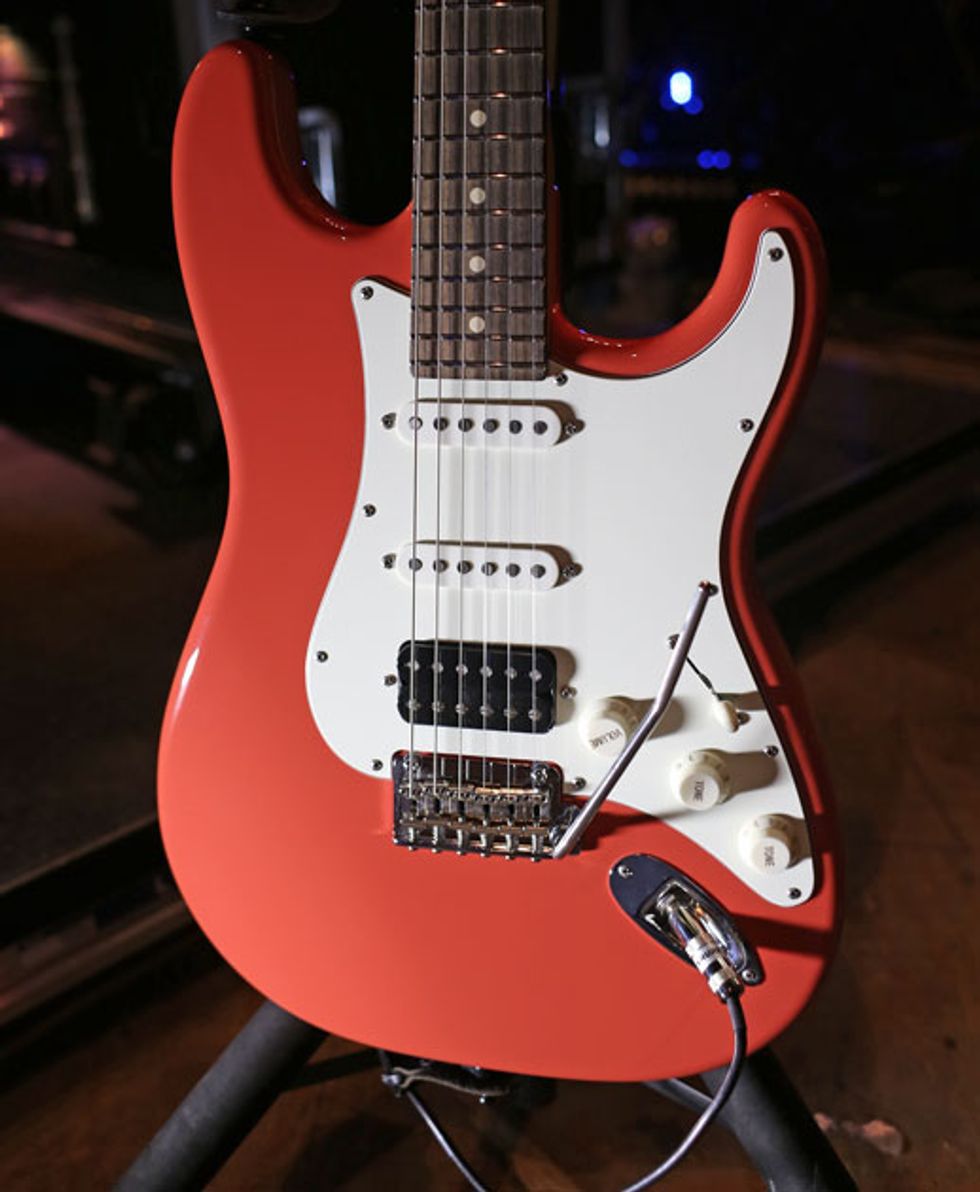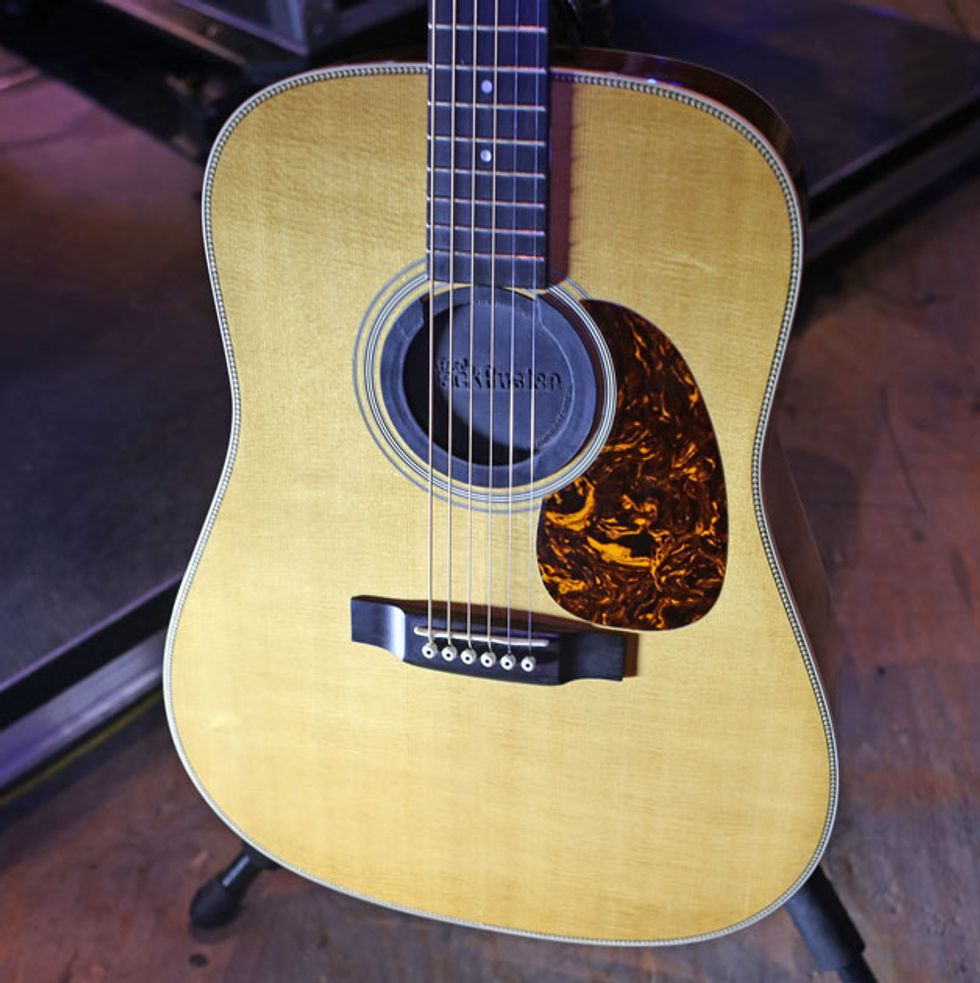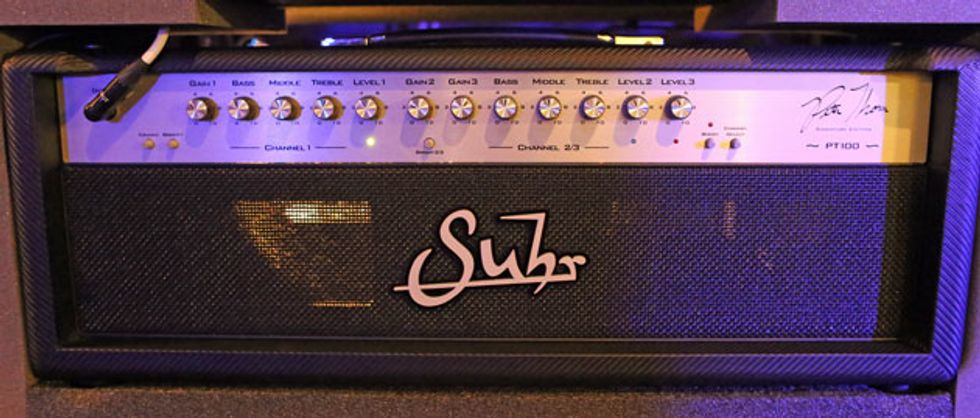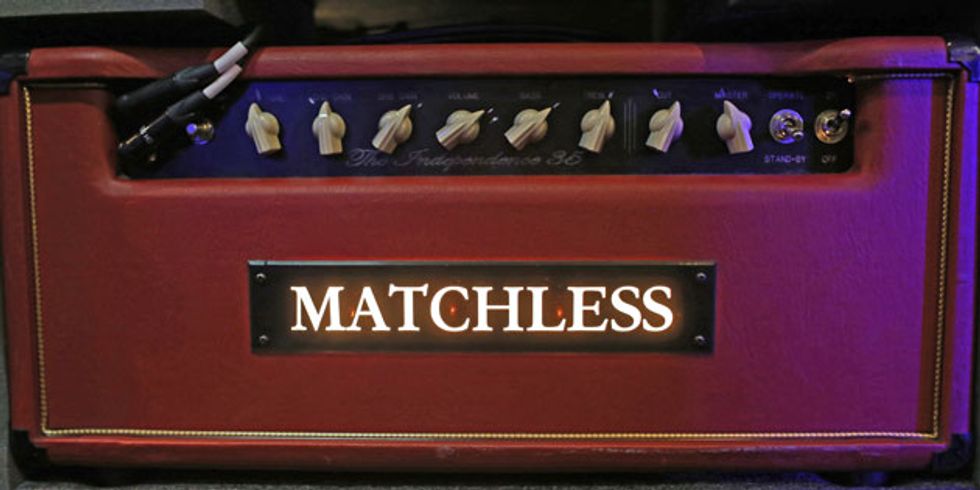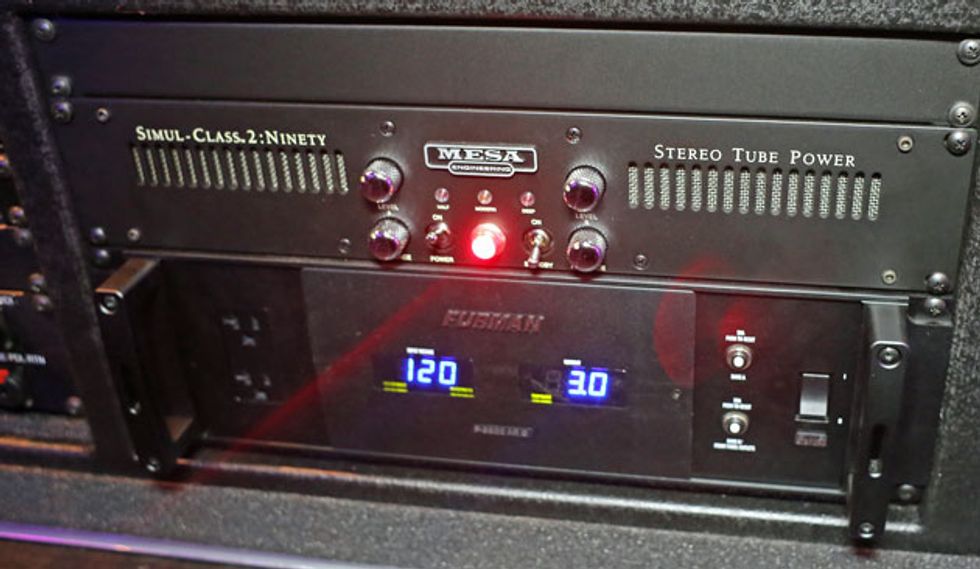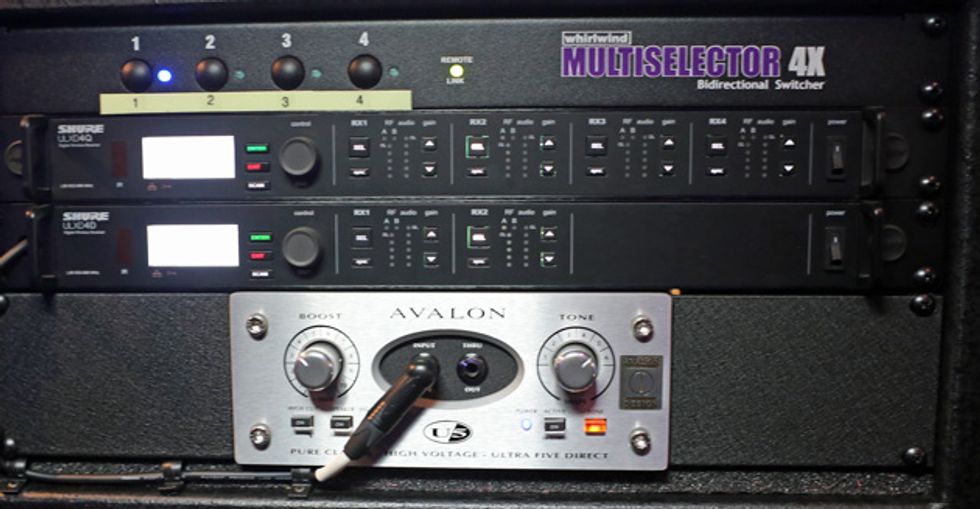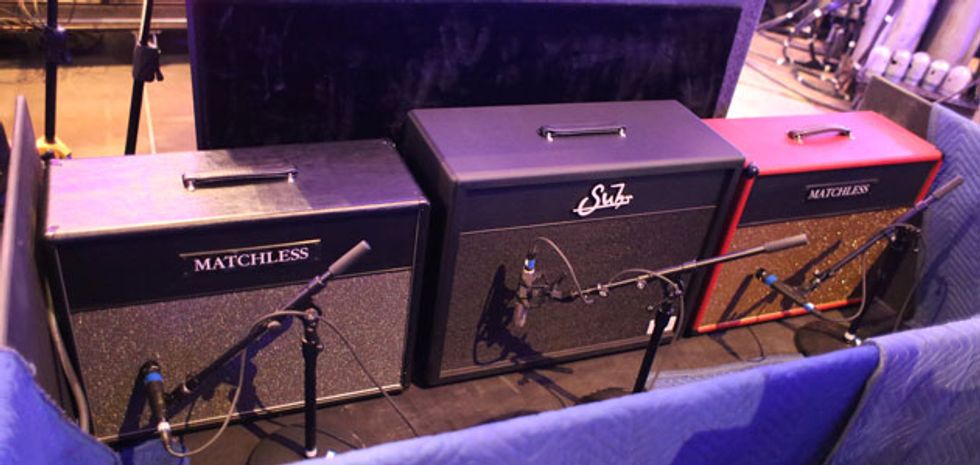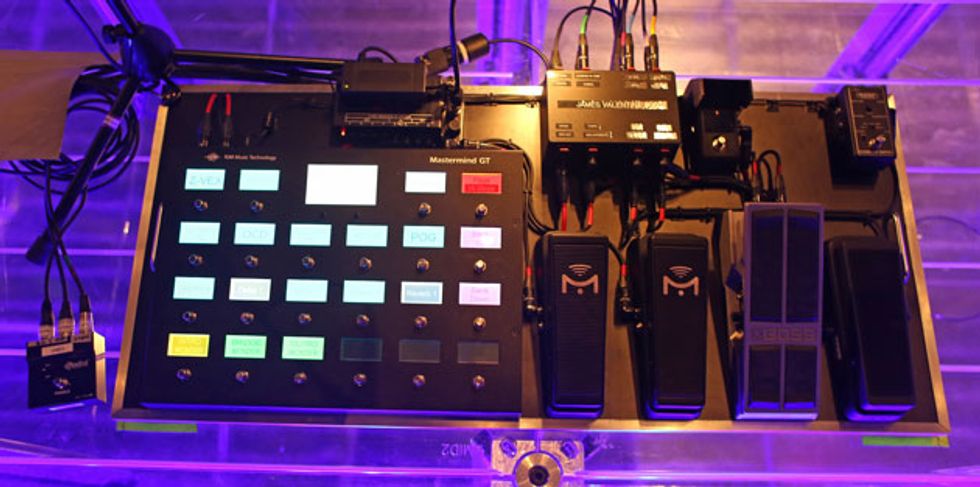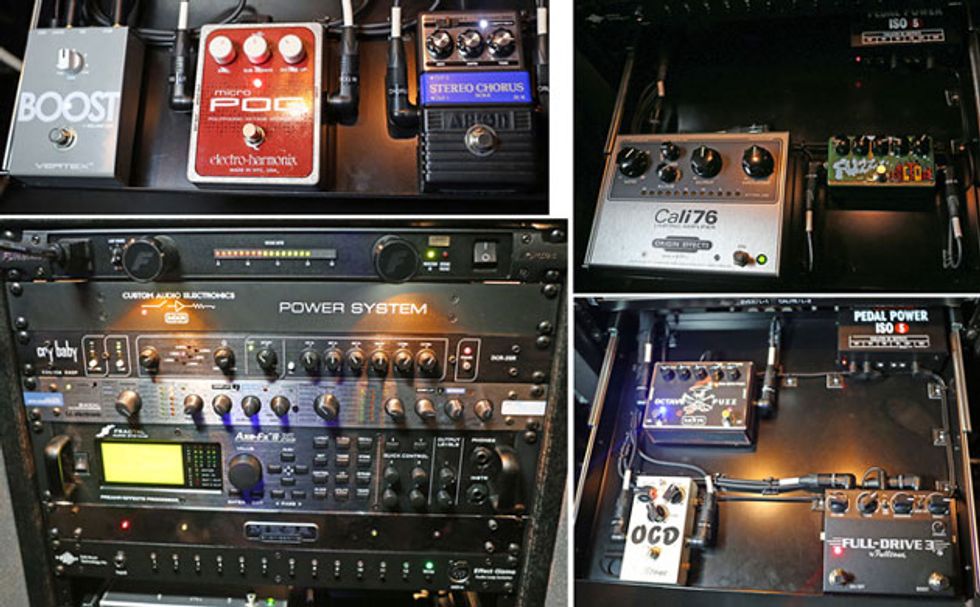 Premier Guitar's John Bohlinger met with Maroon 5's James Valentine before the band's February 27, 2015, gig at Nashville's Bridgestone Arena. In this segment, we see how the closet jazz cat uses a variety of vintage and high-end boutique guitars and amps to get the wide variety of sounds he has to replicate at each show.