The jam-band vets show us their boutique pedals, rad amps, and silver-finished instruments built to commemorate their 25th anniversary.
Garvey's main guitar sound is from a Bruno Underground 30 head driving a 3x10 cab. He uses a Bruno 80-watt tweed-Twin clone combo disguised in a Bruno Pony 50 chassis to power a Fender Vibratone rotary speaker in an isolation box. Garvey also brings along a circa-1997 Matchless Lightning as backup, while a THD UniValve head drives his Framptone Talkbox.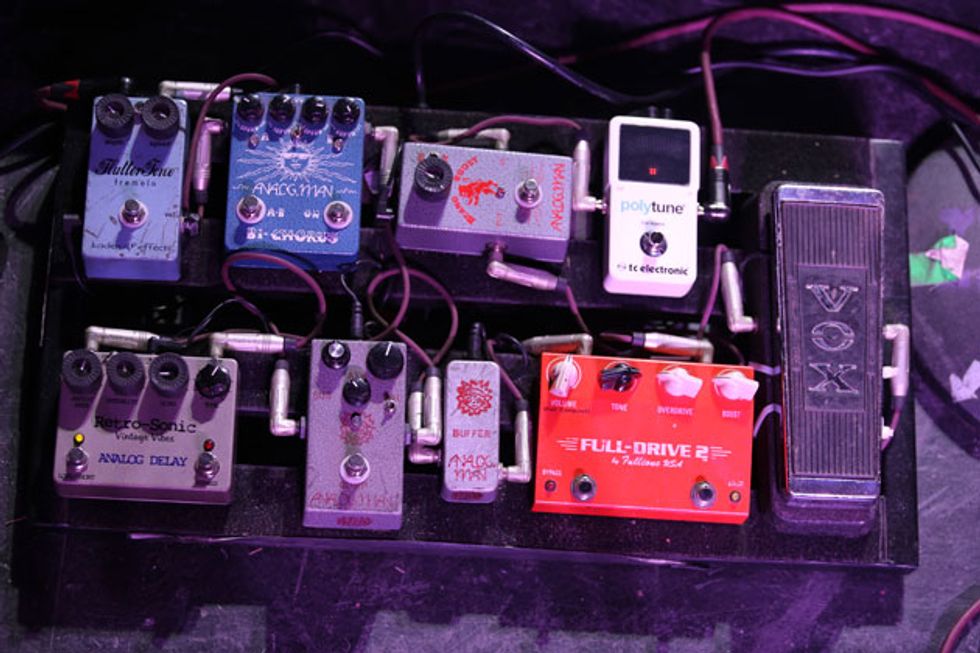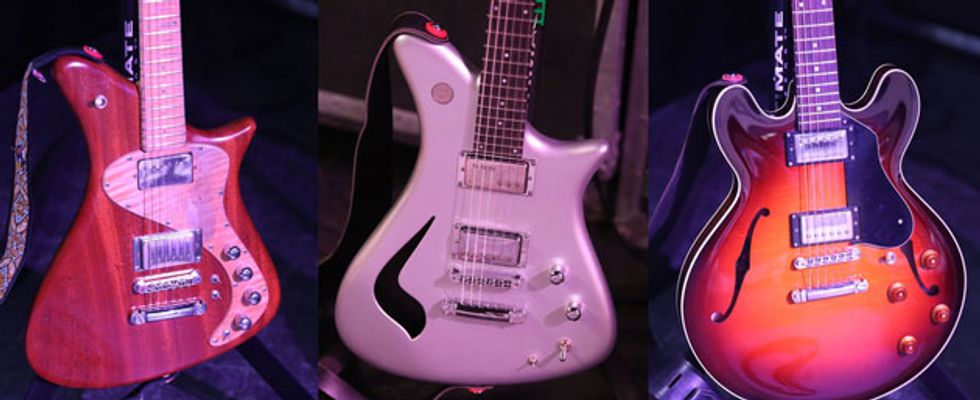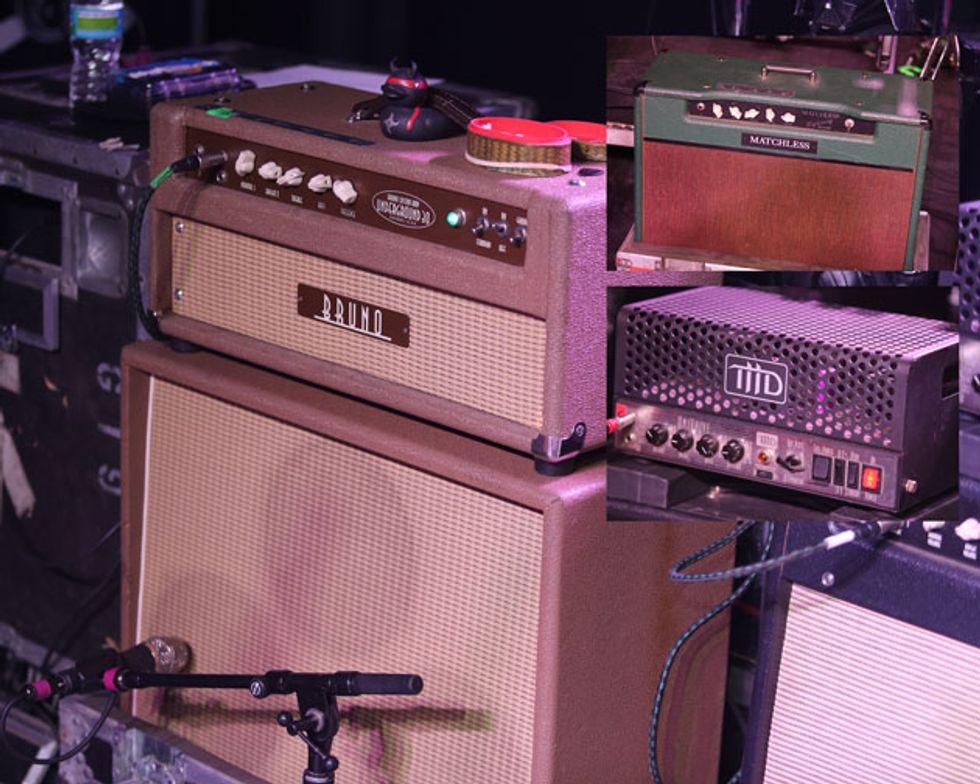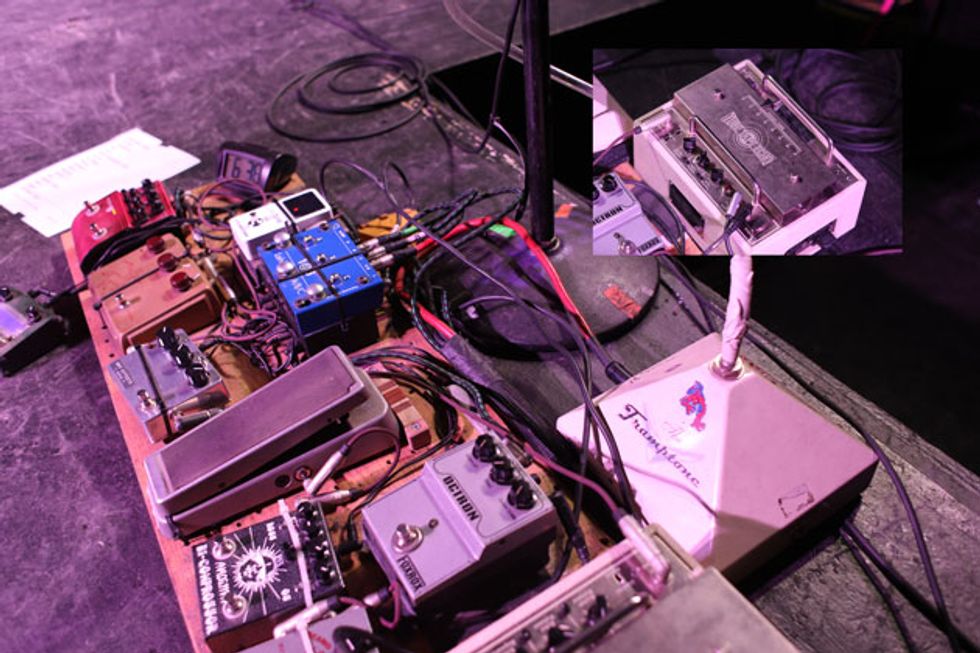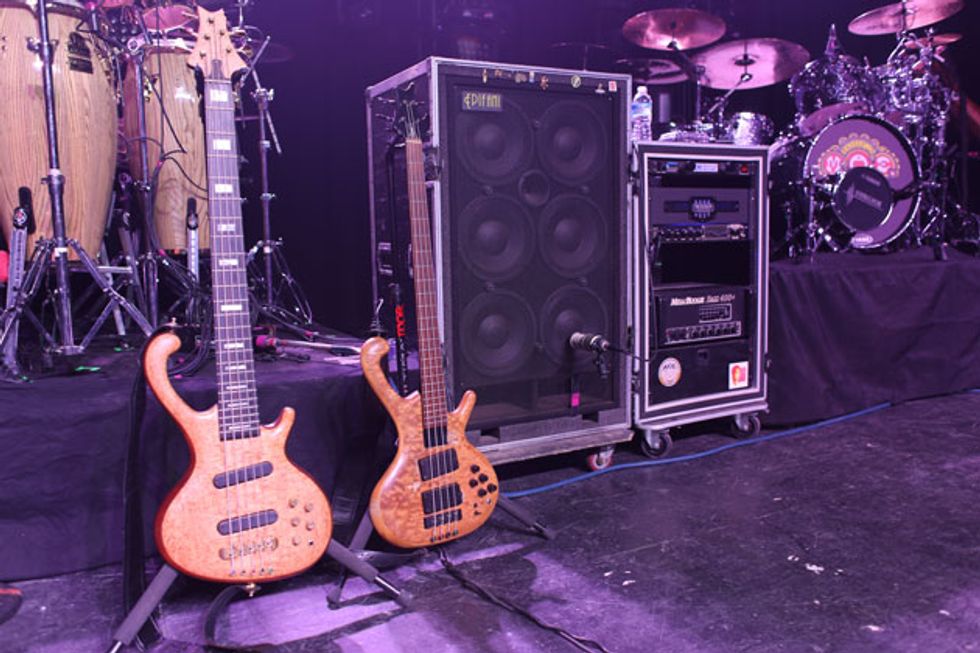 Premier Guitar's Perry Bean met with moe.'s Al Schnier, Chuck Garvey, and Rob Derhak before the band's March 7, 2015, show at Marathon Music Works in Nashville. Among other things, the jam-band vets showed off their selection of silver-adorned instruments built to commemorate their current tour celebrating the 25th anniversary of the band.