Nashville's electronica alt-rock quartet explains how they cover guitar and bass needs with three instruments, one amp, and lots of pedals.
"Amps?! We don't need no stinking amps," might be Roy's calling card as he travels without a guitar or bass amp. He plugs straight into his board by way of the JHS Colour Box that gives the band's FOH engineer a pure, clean signal. Other noisemakers include a Boss OC-3 Super Octave, a JHS Twin Twelve, a JHS Morning Glory, a JHS Mini Foot Fuzz, a Boss DD-7 Digital Delay rehoused in a custom-painted JHS enclosure, an Ibanez ToneLok DE7 Delay/Echo, a TC Electronic Flashback X4 Delay, and a DigiTech HardWire RV-7 Stereo Reverb. To switch between bass and guitar he employs a JHS Mini A/B box and powers his stomps with a Voodoo Lab Pedal Power 2 Plus.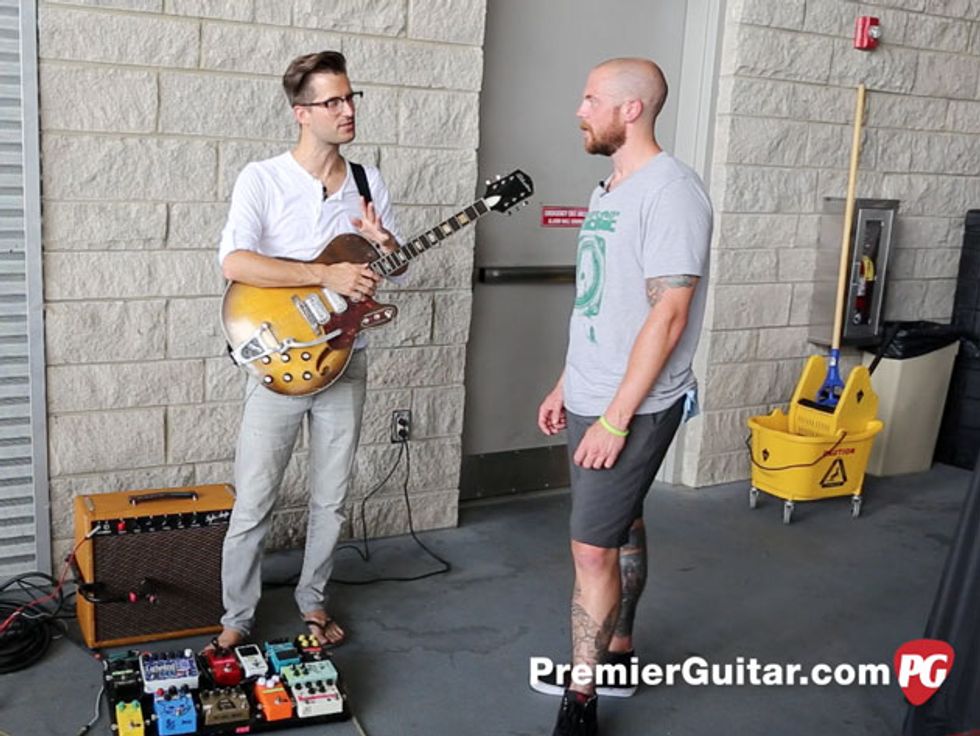 Click here to enter to win 1 of 5 JHS Pedals—Colour Box, Mini foot Fuzz, Morning Glory (x2), and Panther Cub—courtesy of JHS and Mutemath.

Click to subscribe to our monthly Rig Rundown podcast: