Rig Rundown: Nine Inch Nails
Robin Finck and Alessandro Cortini create the perfect drug for NIN fans with a bevy of heavy-hitting custom guitars and basses and a high-tech hybrid setup that marries digital with analog.
Alessandro Cortini had a Mezzabarba MZero head at home that he loved, so he asked the Italian amp makers to develop this custom tube MIDI preamp. He uses a Two Notes Torpedo Wall of Sound plugin for speaker and cab emulation. In his rack, he keeps a DigiTech Drop, a Boss MT-2 Metal Zone, a Malekko B:assmaster, and an Industrialectric RM-1N reverb pedal.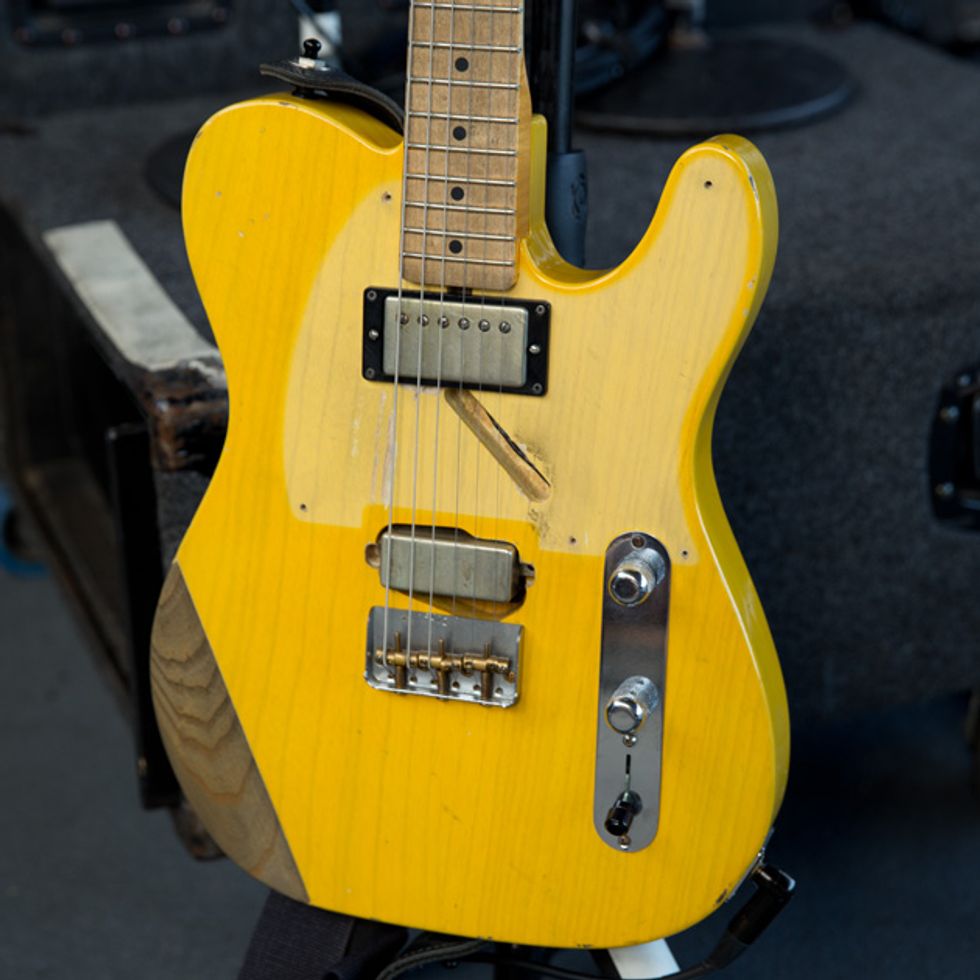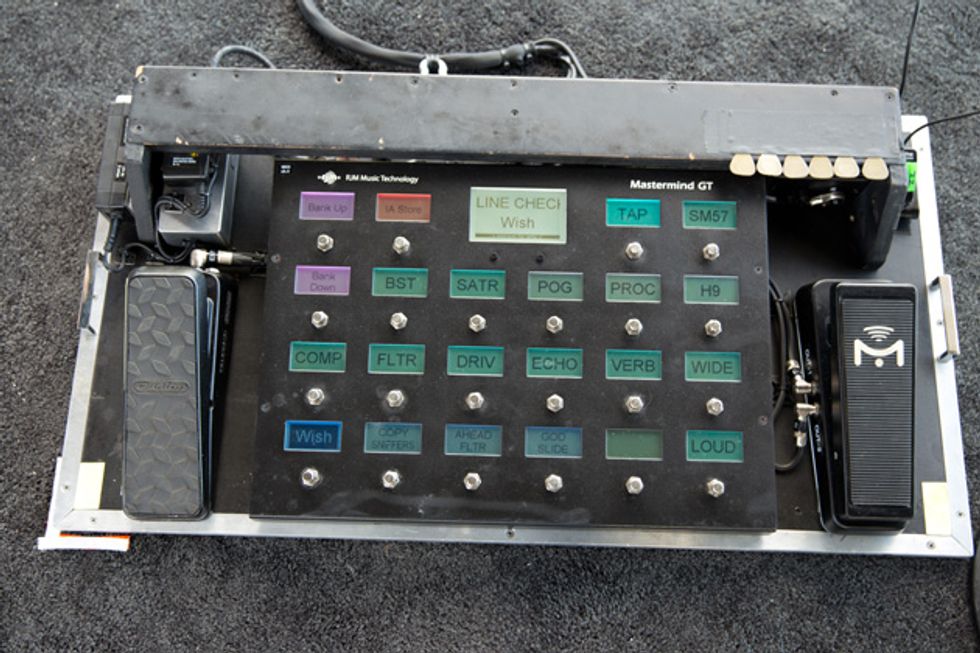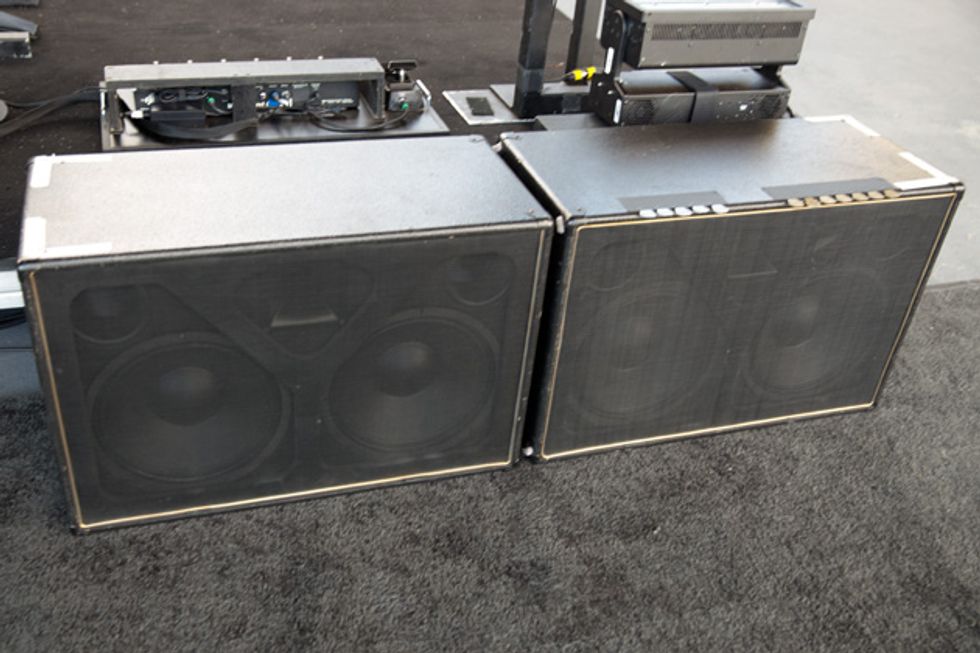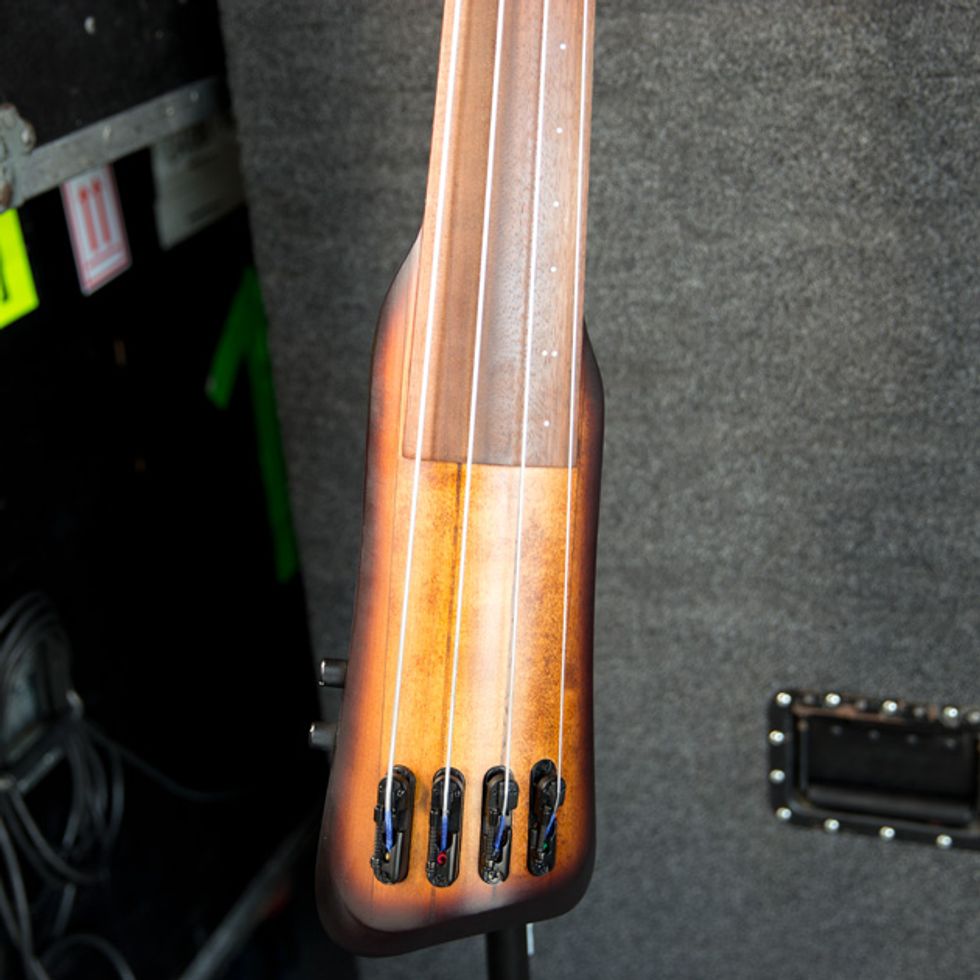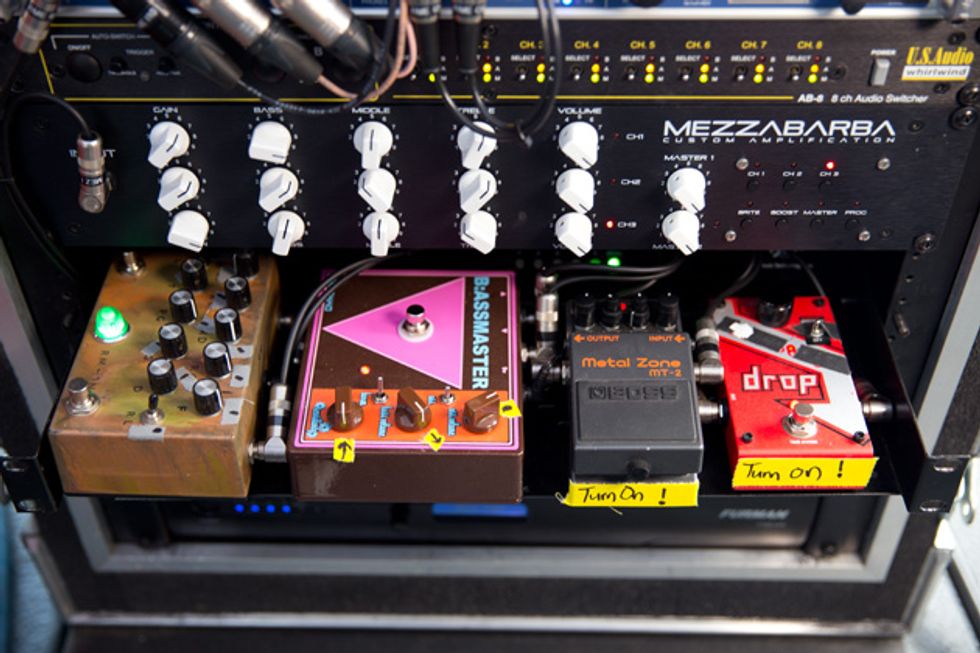 Click to subscribe to our weekly Rig Rundown podcast:

 
---
---