Rig Rundown: Silversun Pickups
The L.A. rockers explain how they weave and manipulate their boundless tones with some classic Gibson 'birds and a mix of tube power and digital modeling. Plus, we find out guitarist Brian Aubert's secret weapon.
Here is the second guitar that Aubert ever bought—a 1965 Gibson non-reverse Firebird. Normally partial to the semi-hollows, he digs this 'bird because of the feel and how well the P-90s and solidbody construction handles all the crazy sounds he throws at it from night to night. This one has the honor of carrying Sean Connery's name on its headstock.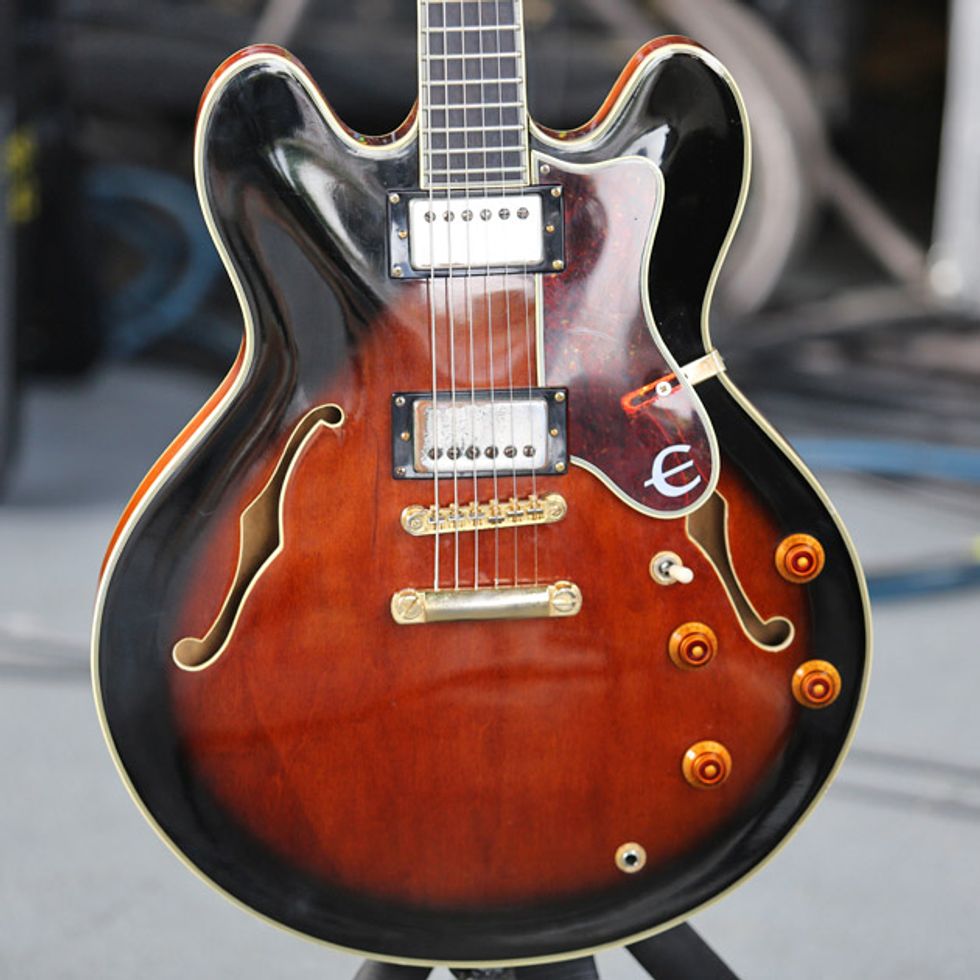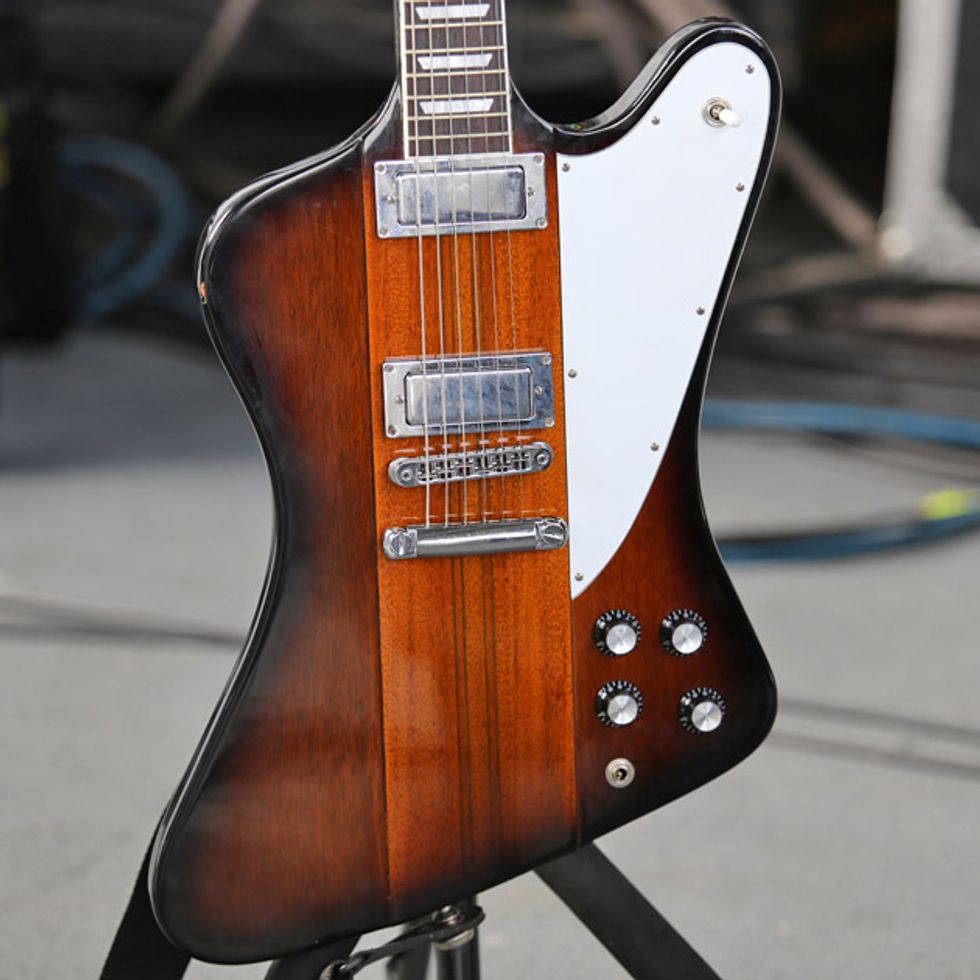 Click to subscribe to our weekly Rig Rundown podcast:

---
---