The Chain Gang: Reader Pedalboards 2016
Another year means another chance to show off your pedal playground.
Adán Ruiz: Stompbox Square
Hailing from Mexico City, Adánsays he likes this setup because it's easy to handle and is just right for his guitar needs. Check out the unique pair of distressed Mr. Lion pedals, which are made in Mexico. This square contains: a Hotone Soul Press volume/expression/wah, TC Electronic PolyTune 2, Mr. Lion Boost, Mr. Lion Overdrive, Cusack More Louder boost, TC Electronic Flashback Mini Delay, Electro-Harmonix Holy Stain, and an AKG WMS40 Mini wireless system.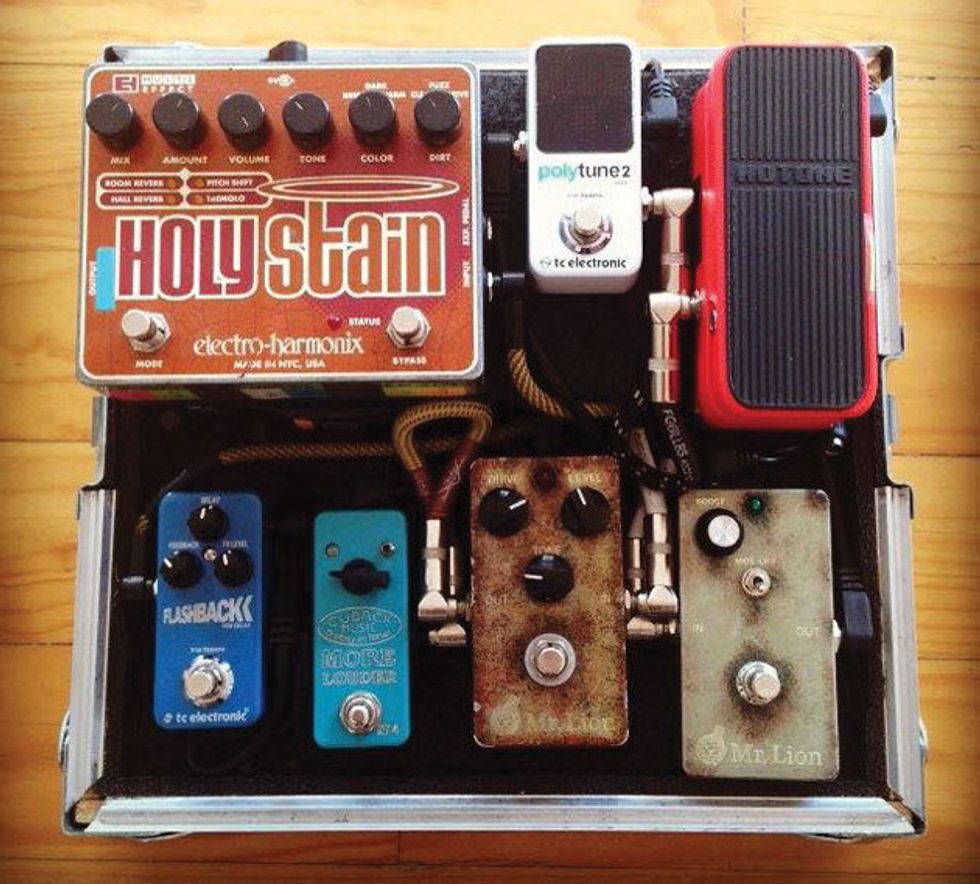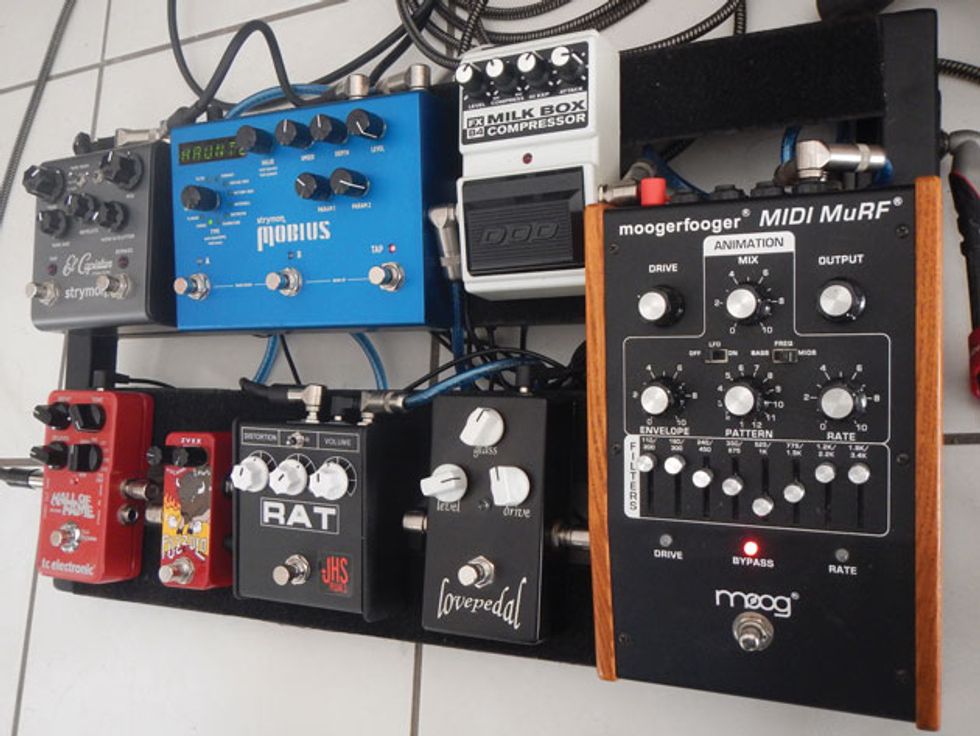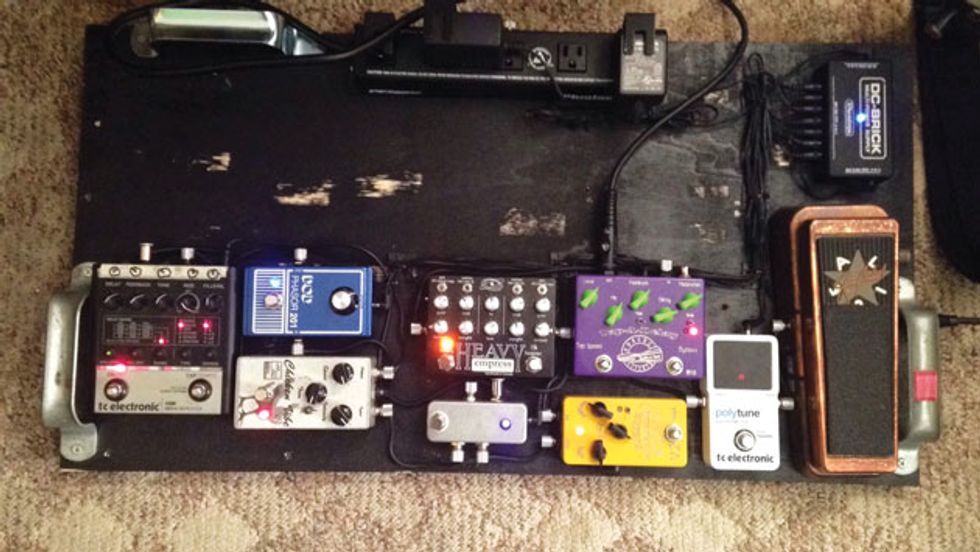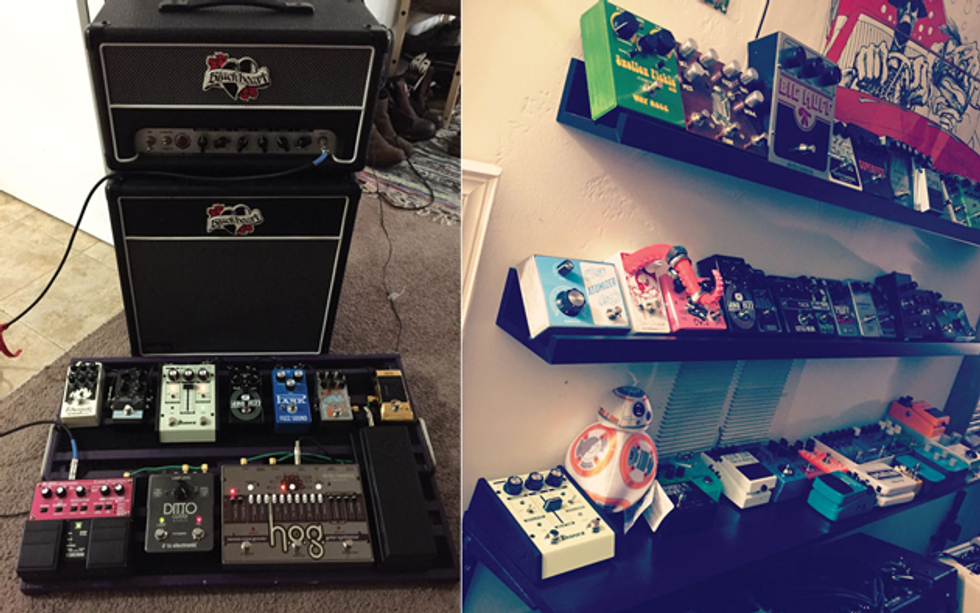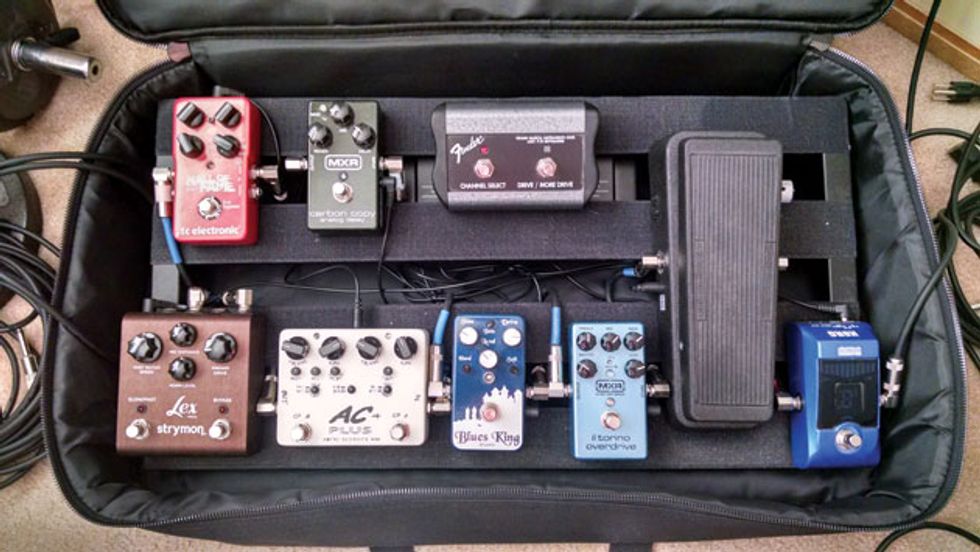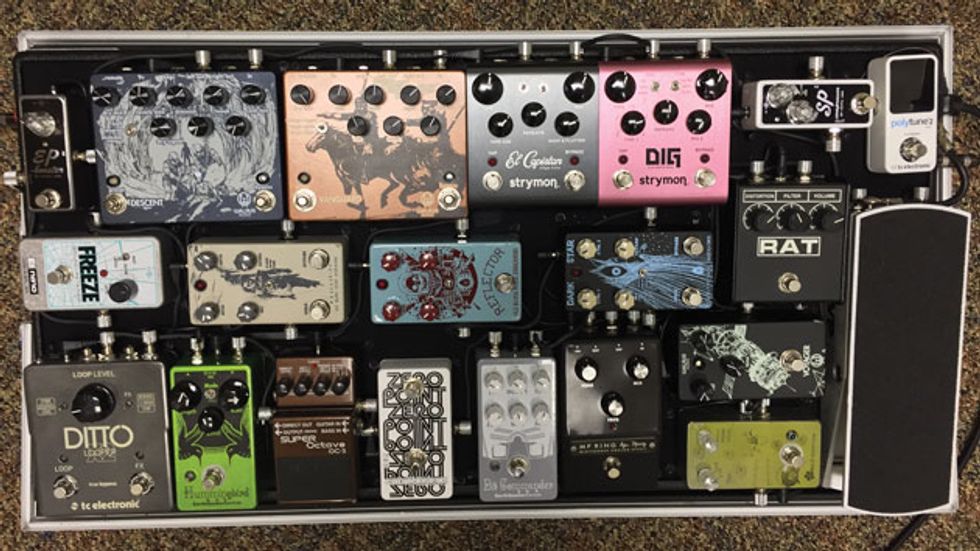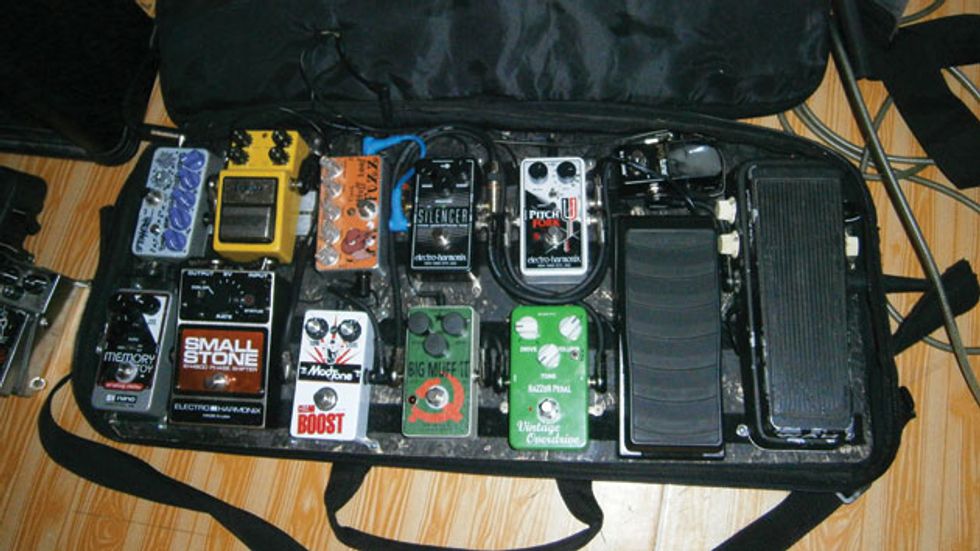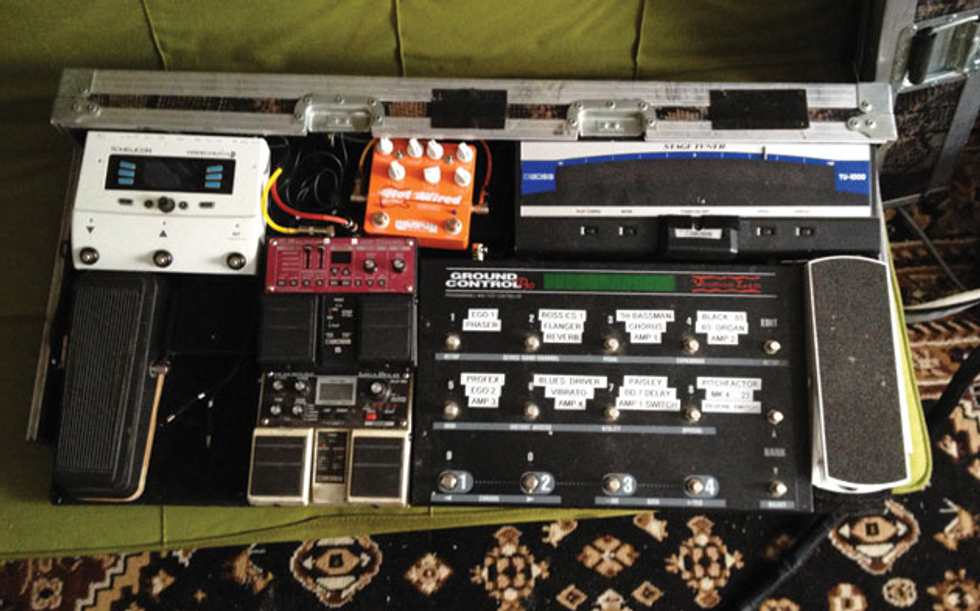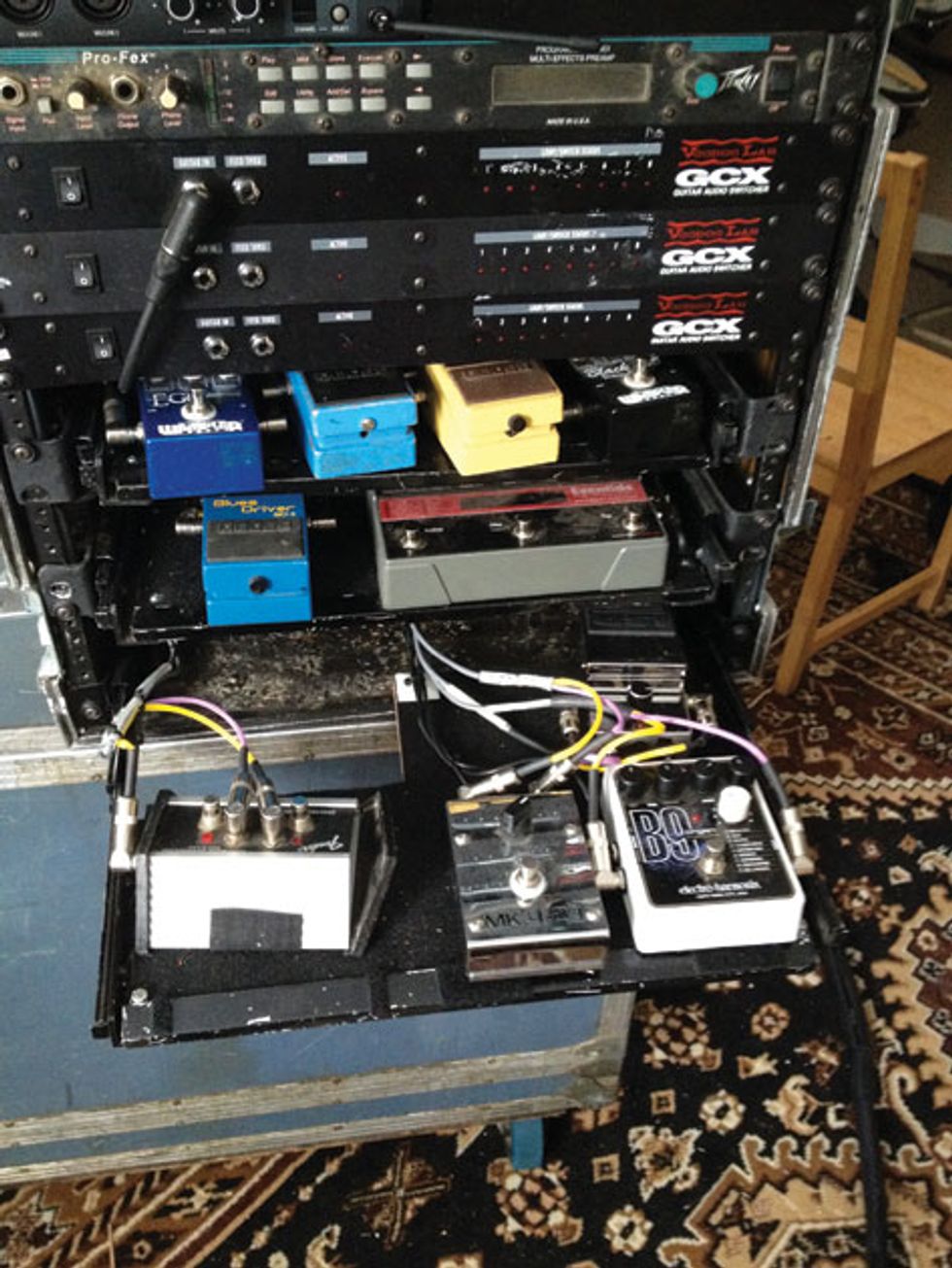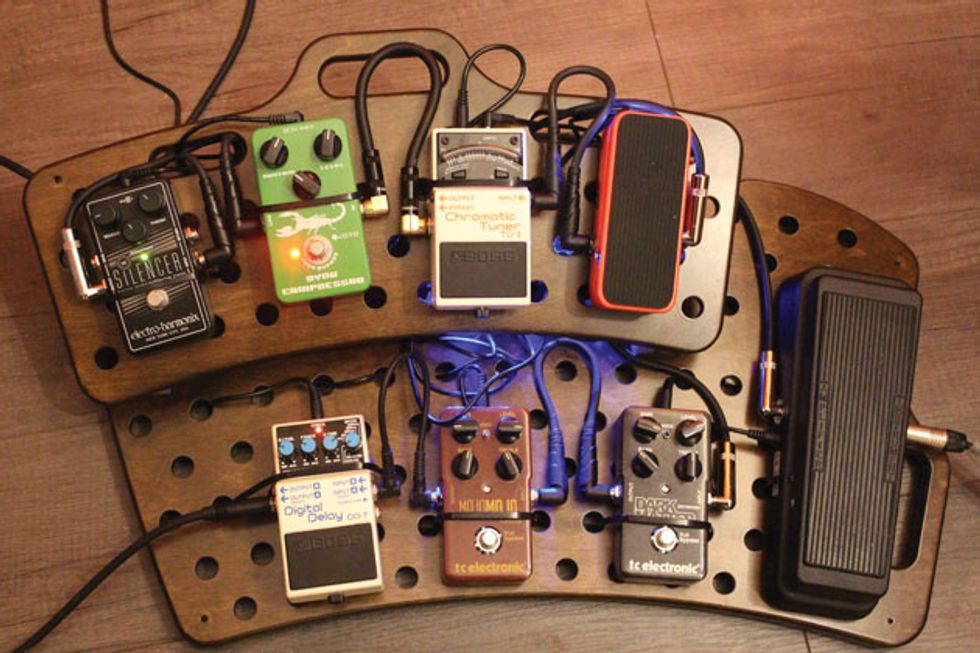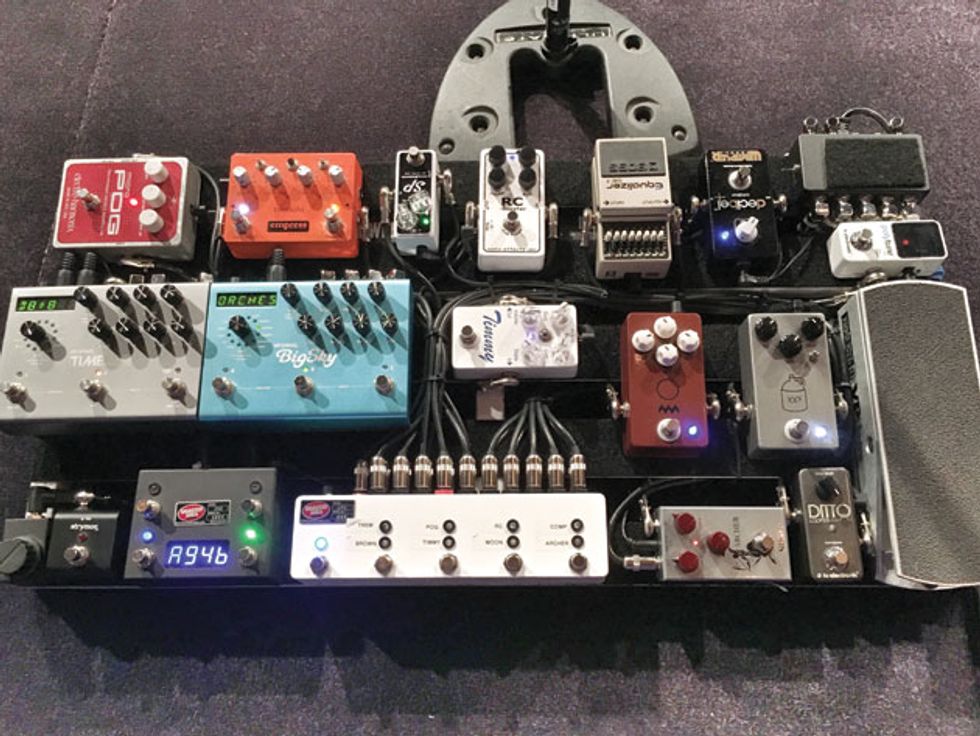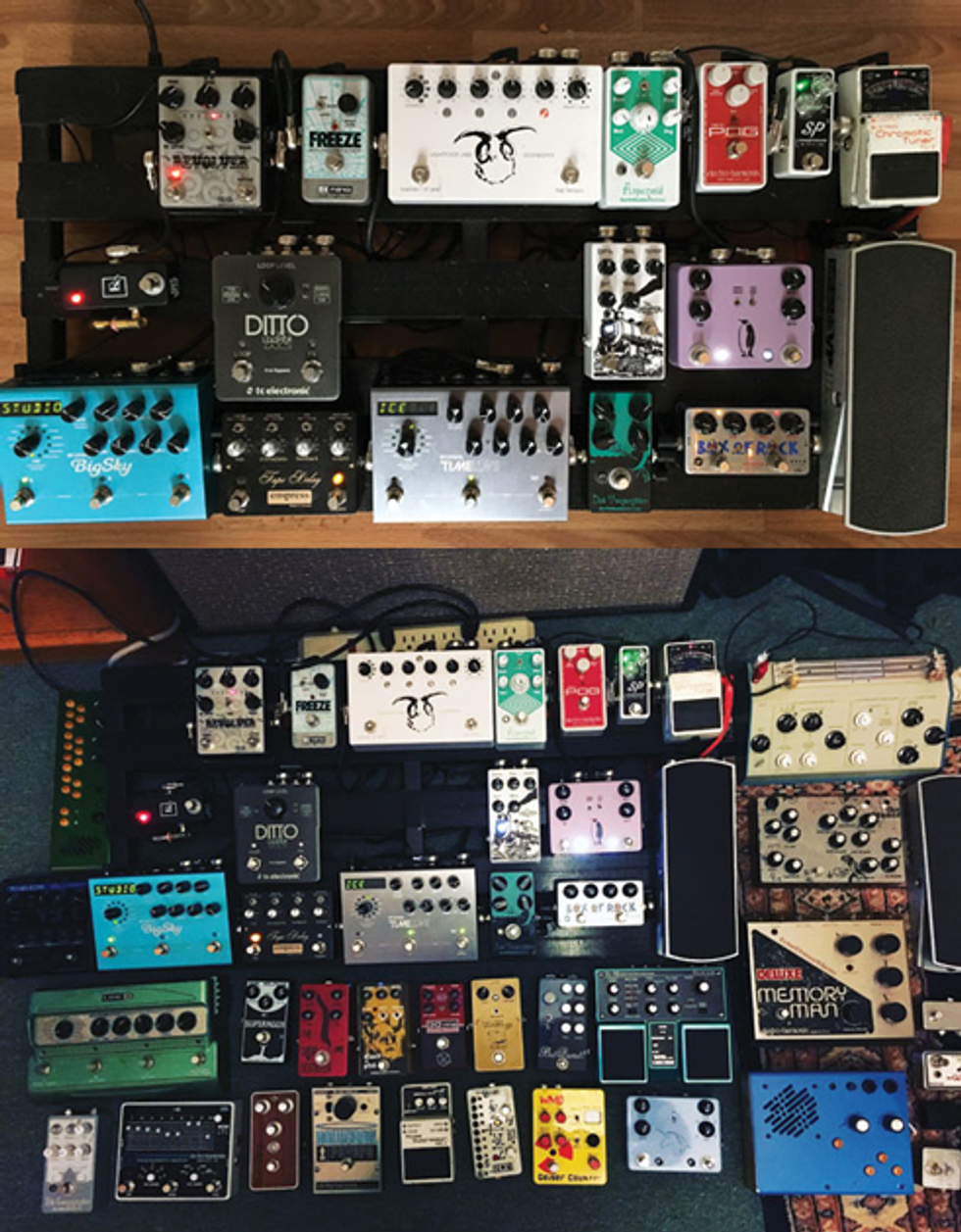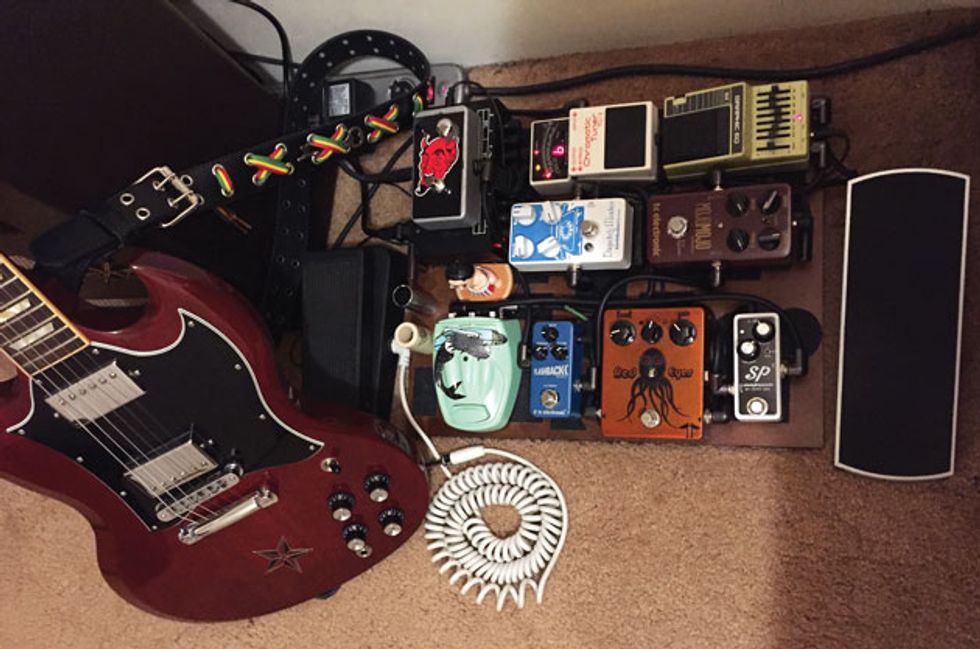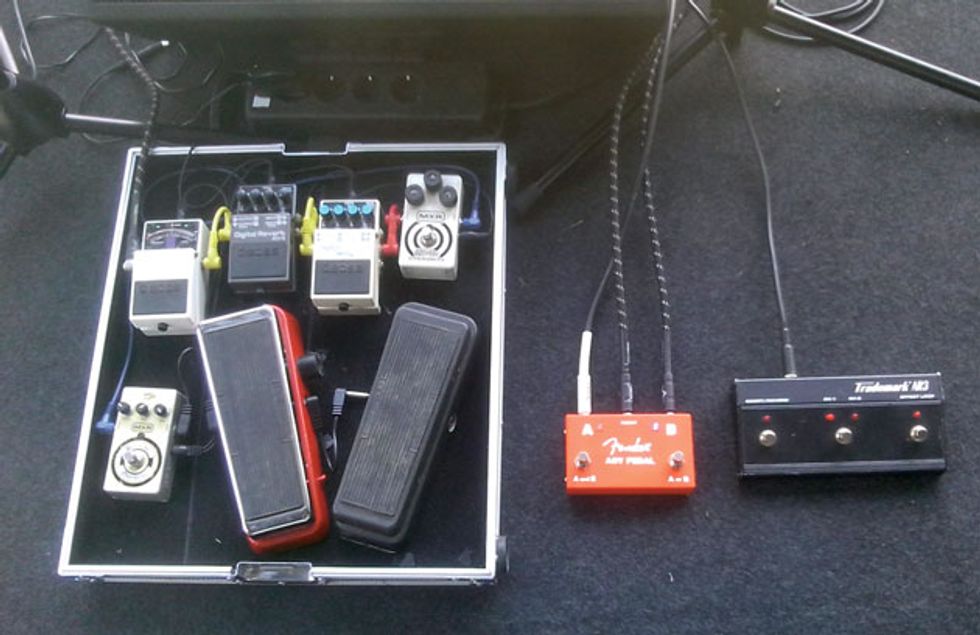 Pedals are universal. As you'll see from these boards assembled by guitarists living across the globe, stomping transcends borders. From Connecticut to California, Canada to Mexico, Portugal to Slovakia, passionate players answered our call to share their prized collection with PG tone freaks.
This year's submissions include an obsessive church guitarist, a 6-stringer with a penchant for gothic art, and a board with a sumo wrestler mascot. A few of you even showed us your effects overflow, including a dedicated room for pedals that don't fit on the gig board … sounds about right!